Standin' on the Corner Park was one of the busiest roadside attractions I've ever visited. Crowds gathered en masse to take photos with the popular tourist attraction based on The Eagles's hit song. If the crowd gets to be a little too much and you're looking for something a little more peaceful round the corner from Standing on the Corner you'll find this, the World's Smallest Church on Route 66 in Winslow, Arizona.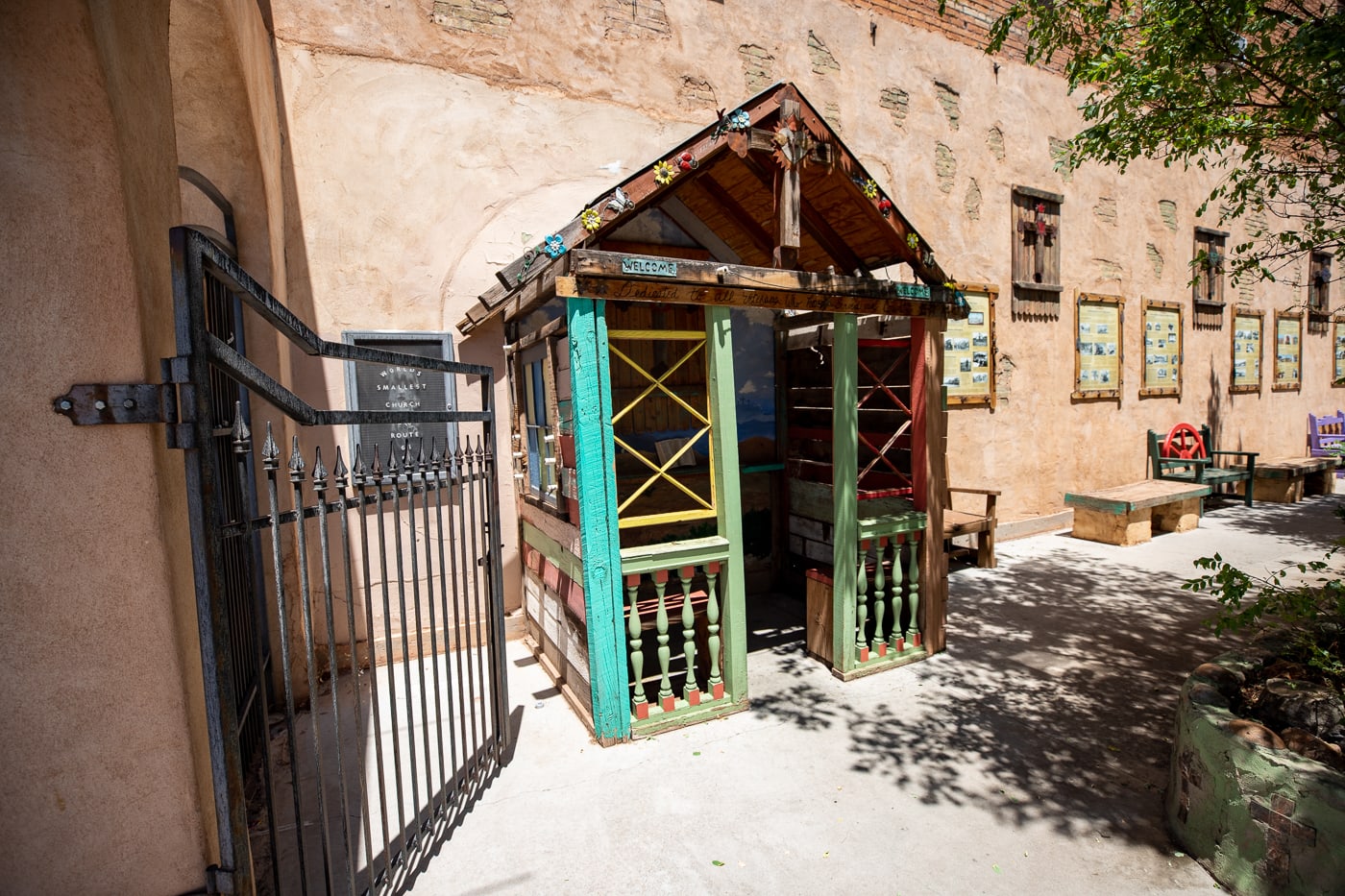 This tiny church in Winslow, Arizona is only 7 feet by 4.5 feet. Inside there are two benches and an altar, making just big enough to fit a minister and two parishioners.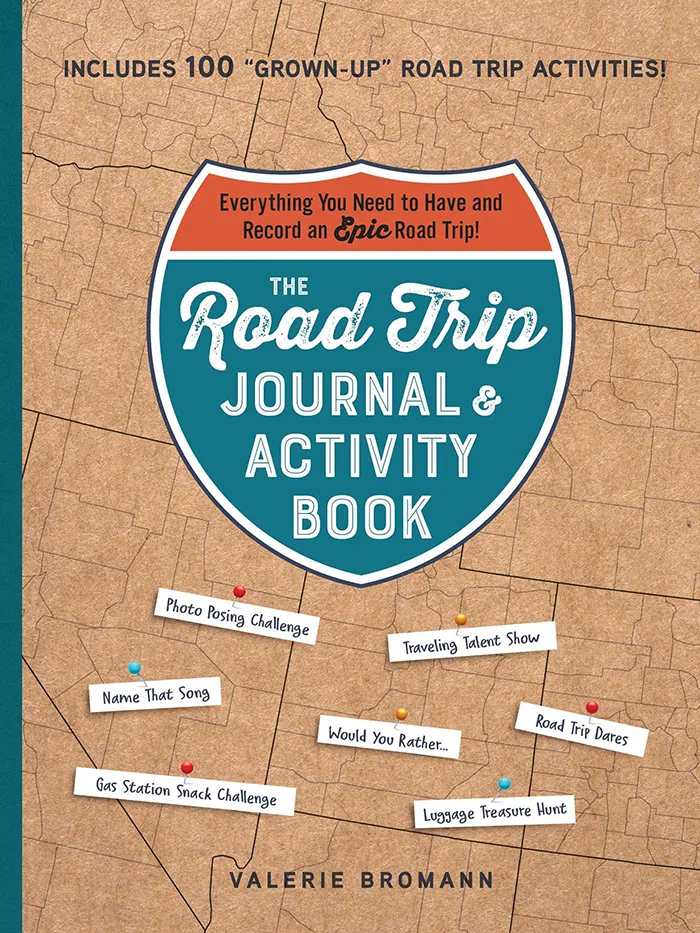 The Road Trip Journal & Activity Book
Everything You Need to Have and Record an Epic Road Trip!
Enjoy fun games and challenges to pass the time on your next road trip and have a keepsake to look back on for years to come with this entertaining must-have for your next vacation.
The structure was built in 2012 with lumber from the historic Skylark Bar, which previously inhabited the space, and a window from the old Mormon church in town. Find it in a small courtyard surrounded by displays about Winslow's history and culture and the local influences of Mormons, Native Americans, ranchers, and the railroad.
This tiny church is pretty tiny, but is it really the "world's smallest church?" Well, that title might be up for debate. Several attractions across the US claim that title, including the Cross Island Chapel in Oneida, New York.
Here are some others we've seen:
Whether this is actually the world's smallest church or just the world's smallest church on Route 66, the Tiny Church of the Mother Road is worth the detour! It is another place in Winslow to "Take it Easy" so visit this Arizona roadside attraction on your Route 66 road trip!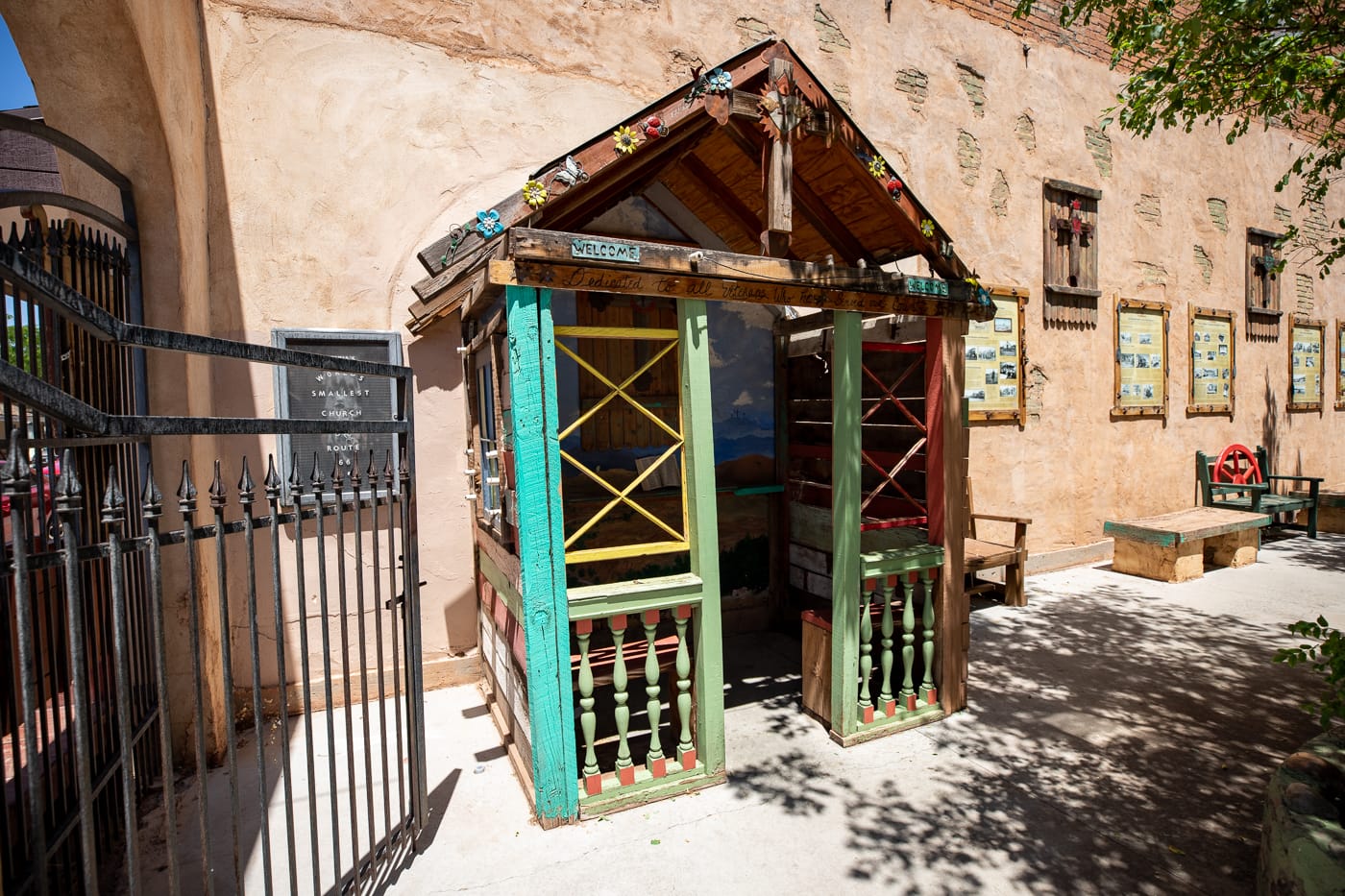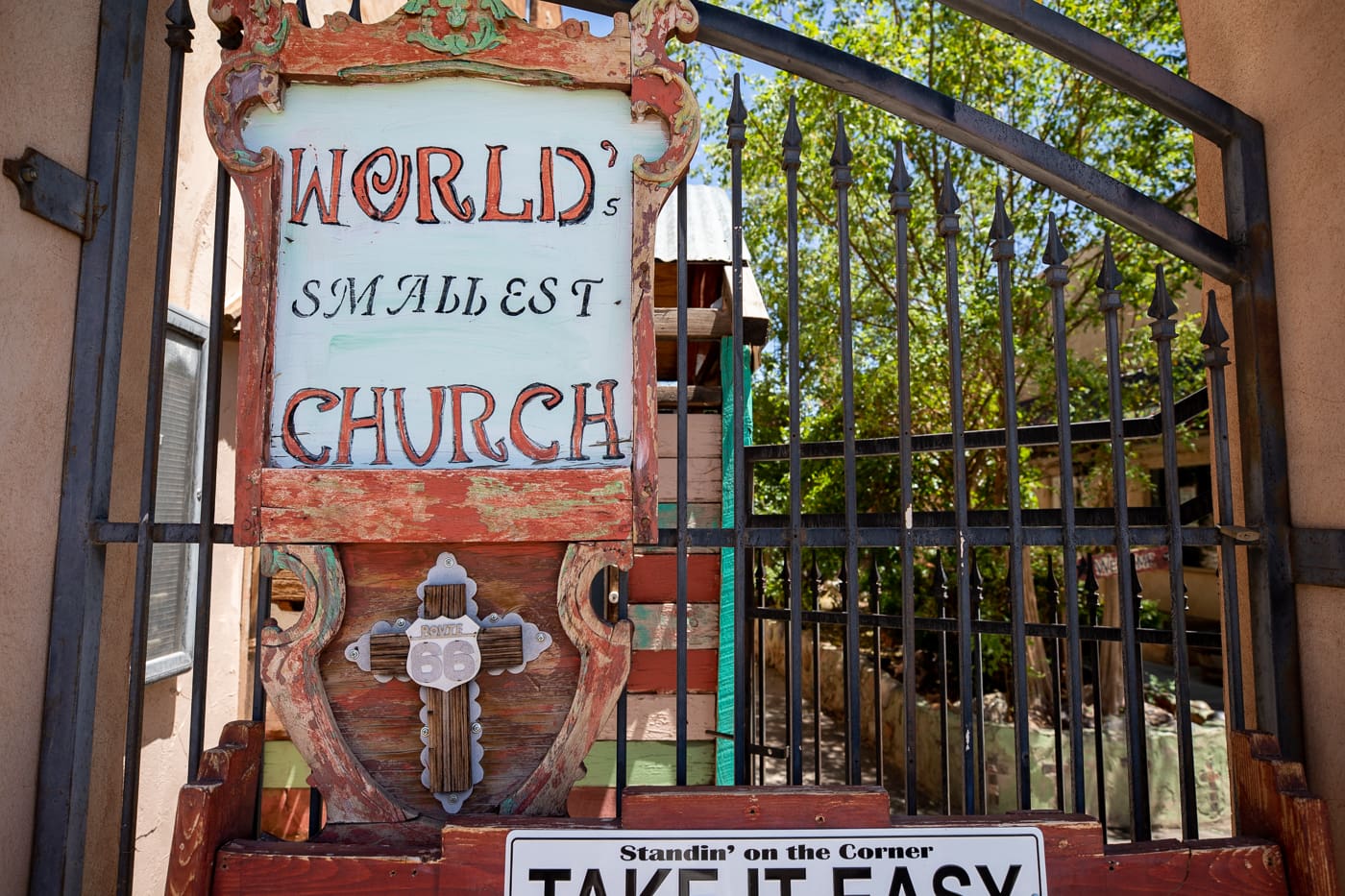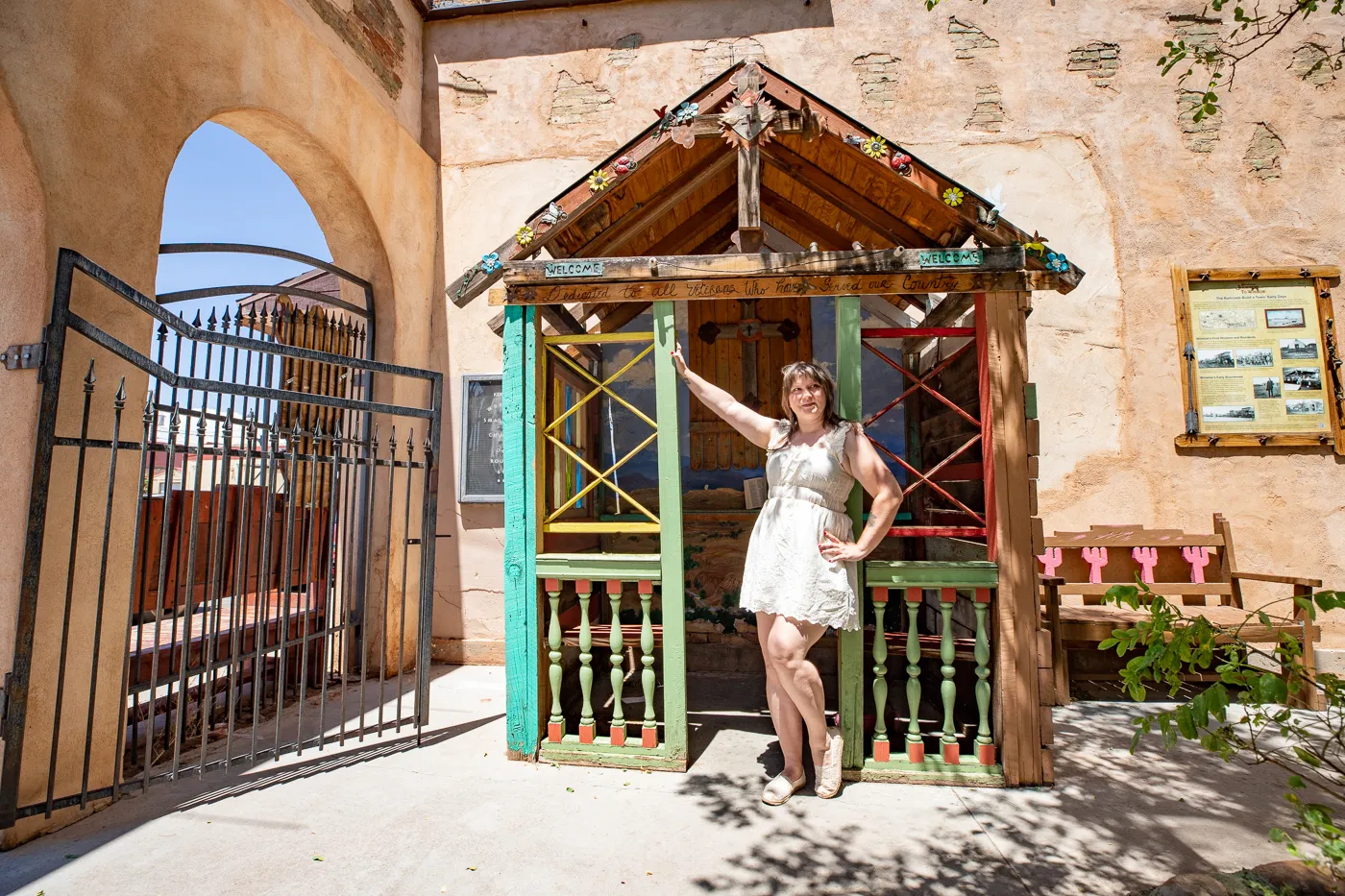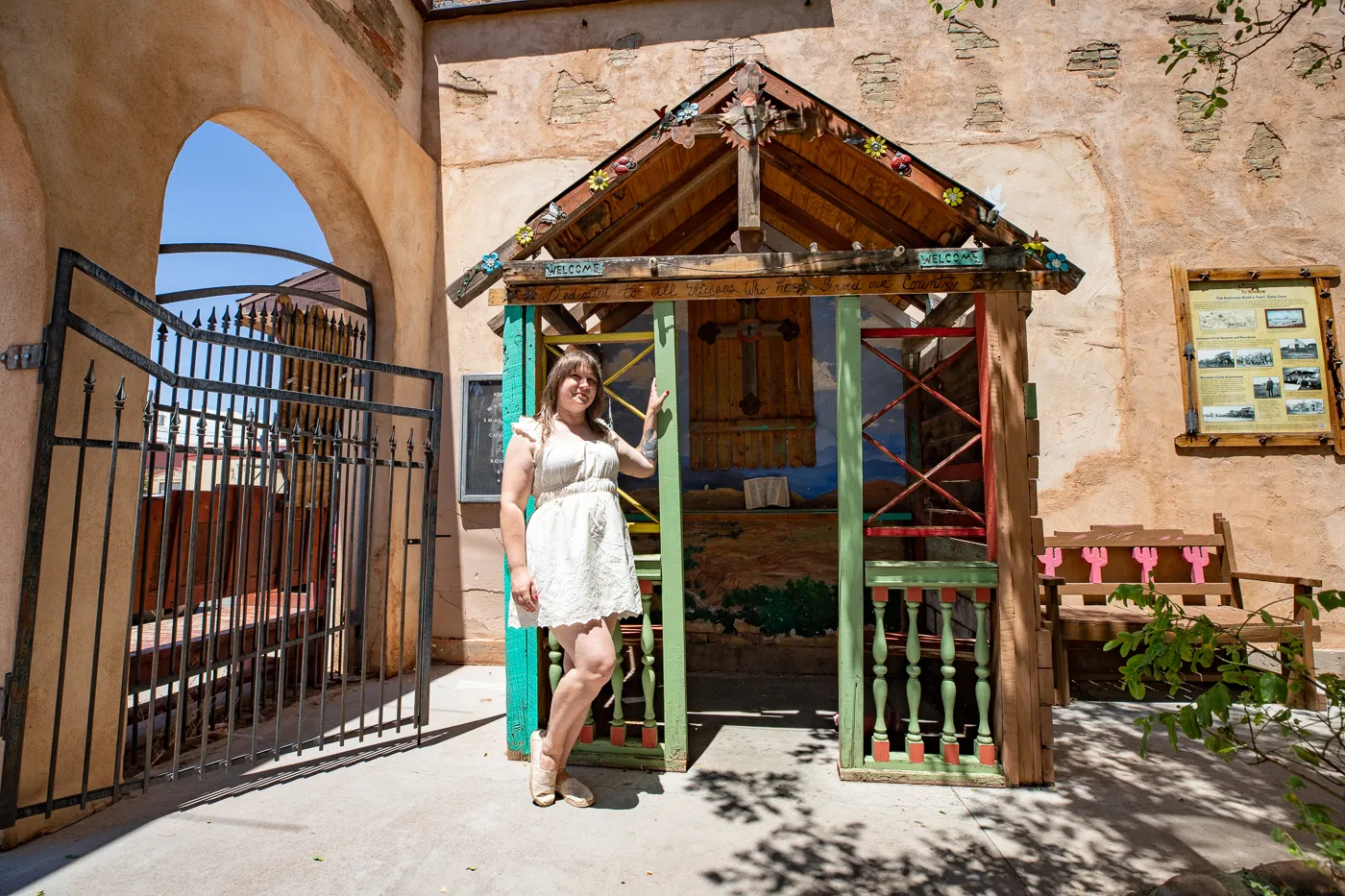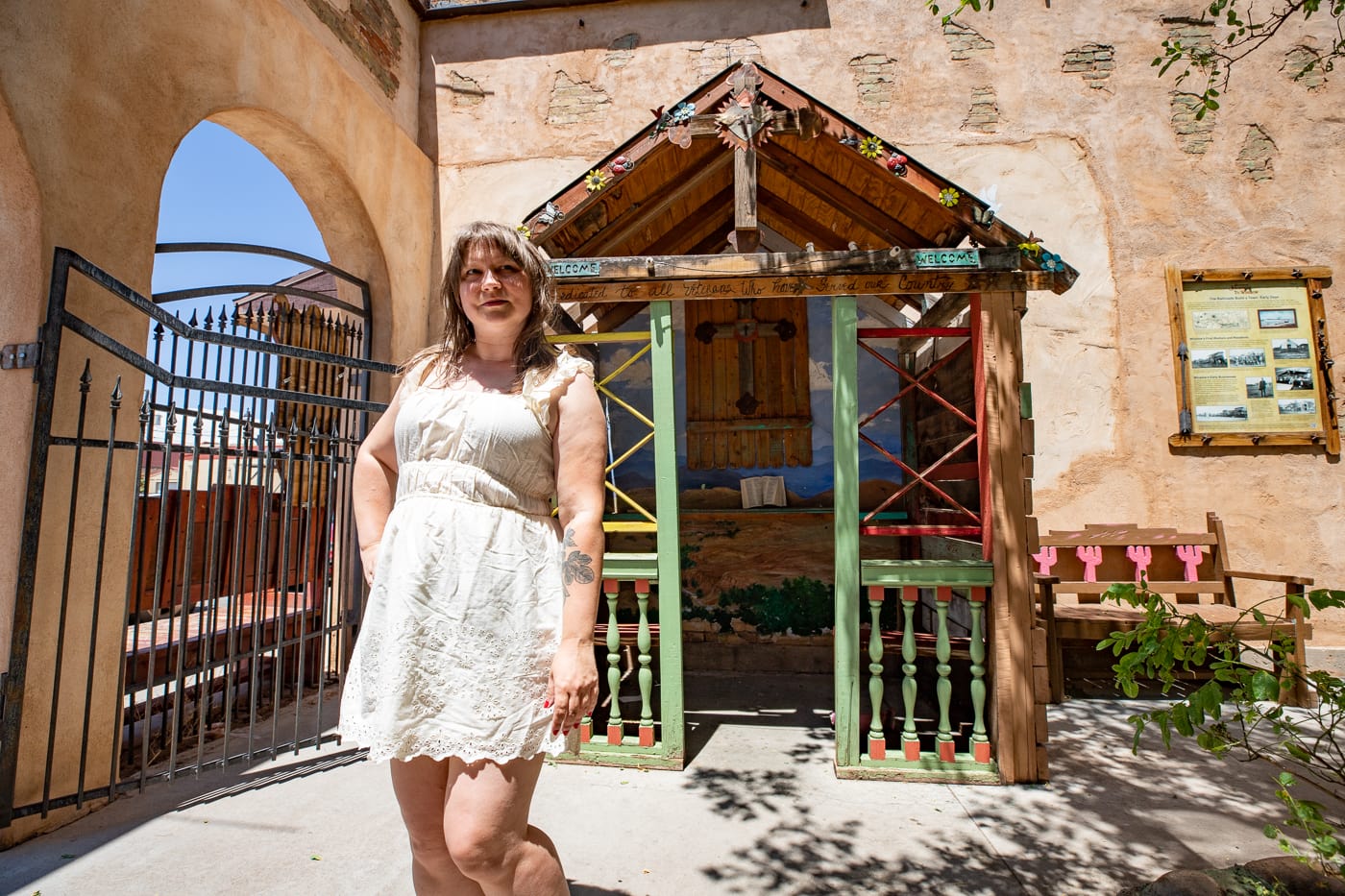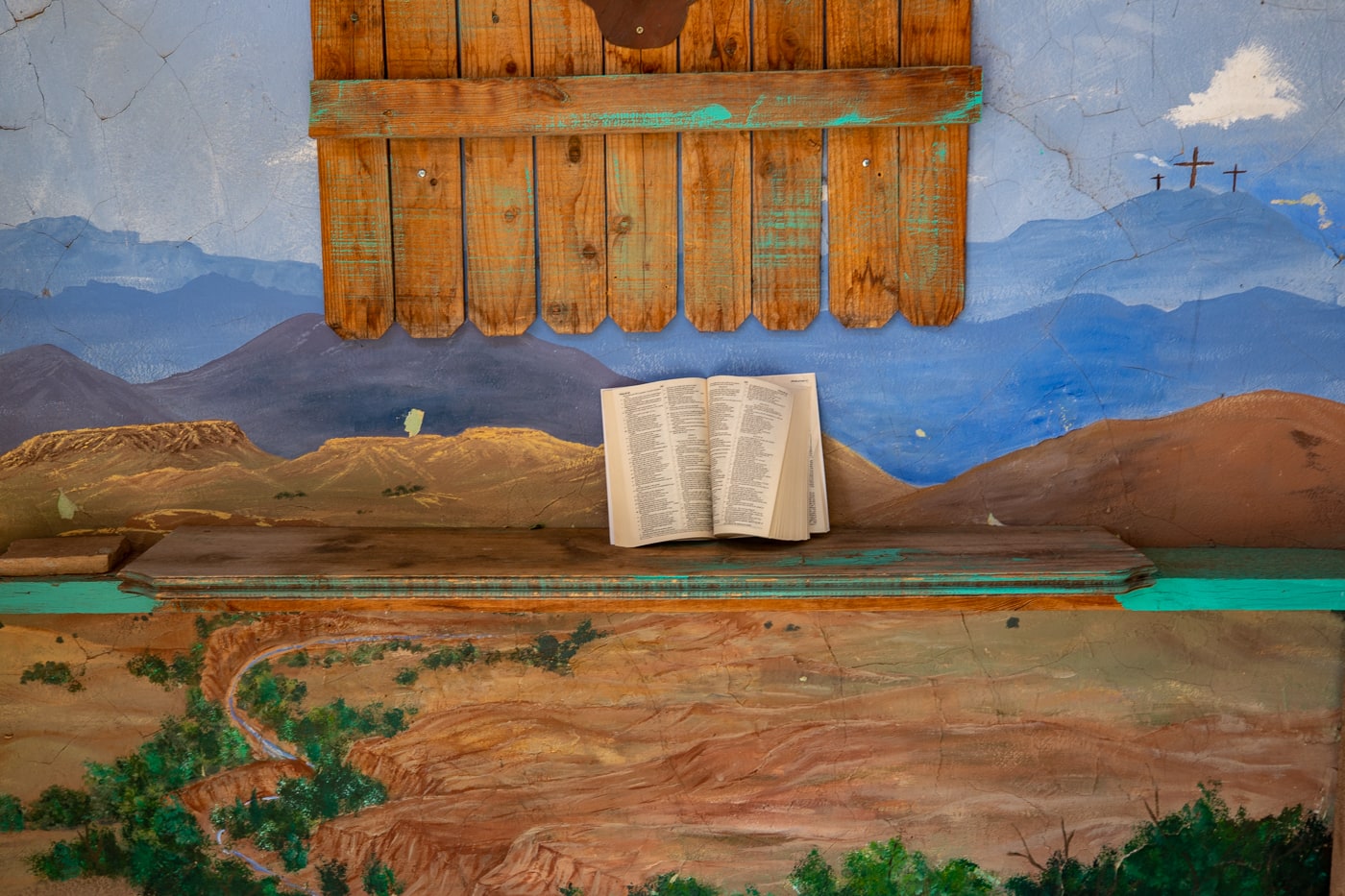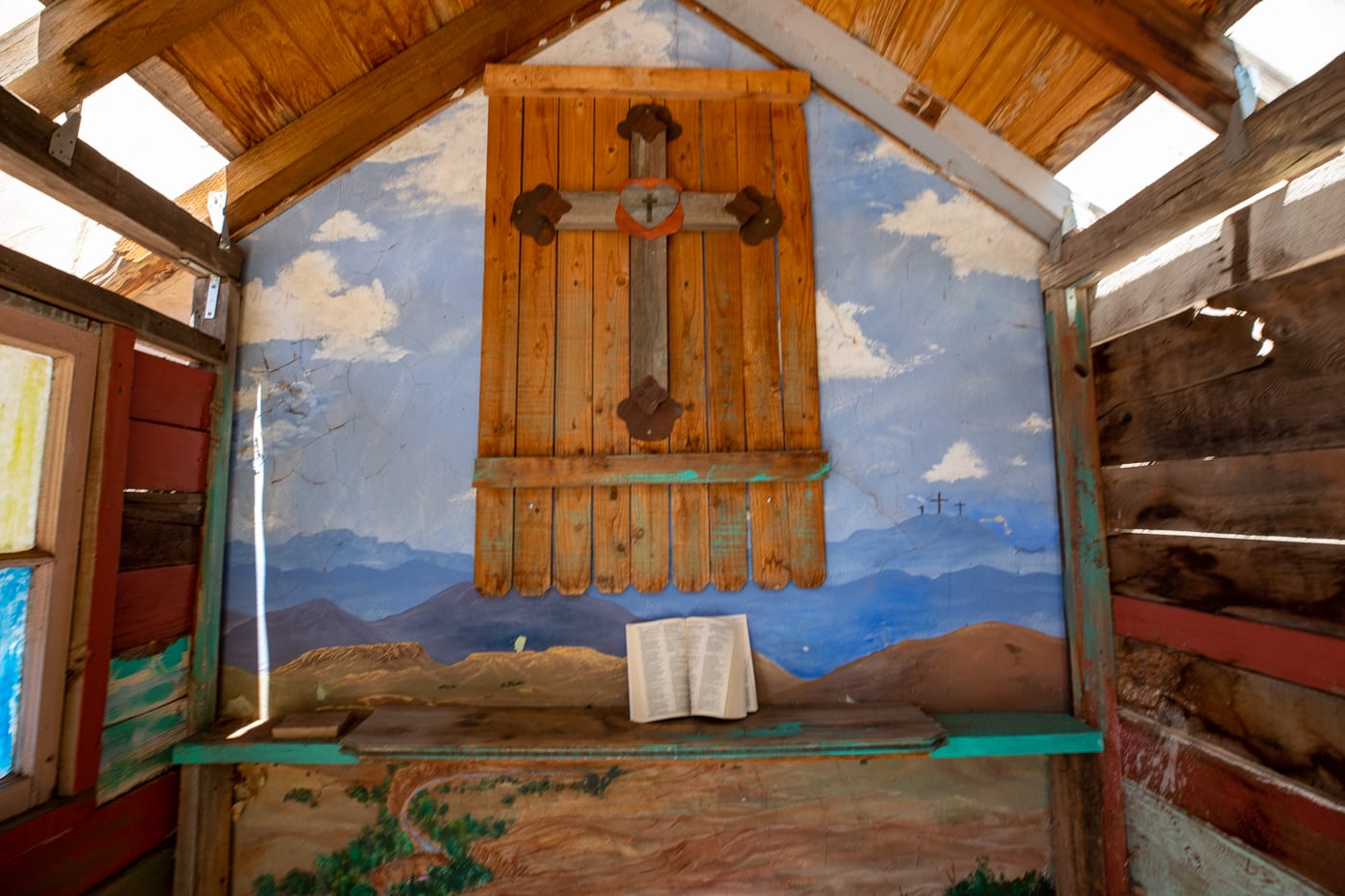 World's Smallest Church on Route 66 in Winslow, Arizona
Address: 116 E 2nd St, Winslow, AZ 86047
Cost: Free to See
Hours: Always Visible
Pin this Arizona Route 66 roadside attraction to save for your road trip itinerary: