On a road trip from Chicago to Mount Rushmore, my friend and I went in search of this tiny church, Blue Mound Wayside Chapel in Luverne, Minnesota. As we pulled up Joan Osborne's "What if God Was One of Us" was playing from the radio on my old black Saturn Ion and it felt pretty appropriate.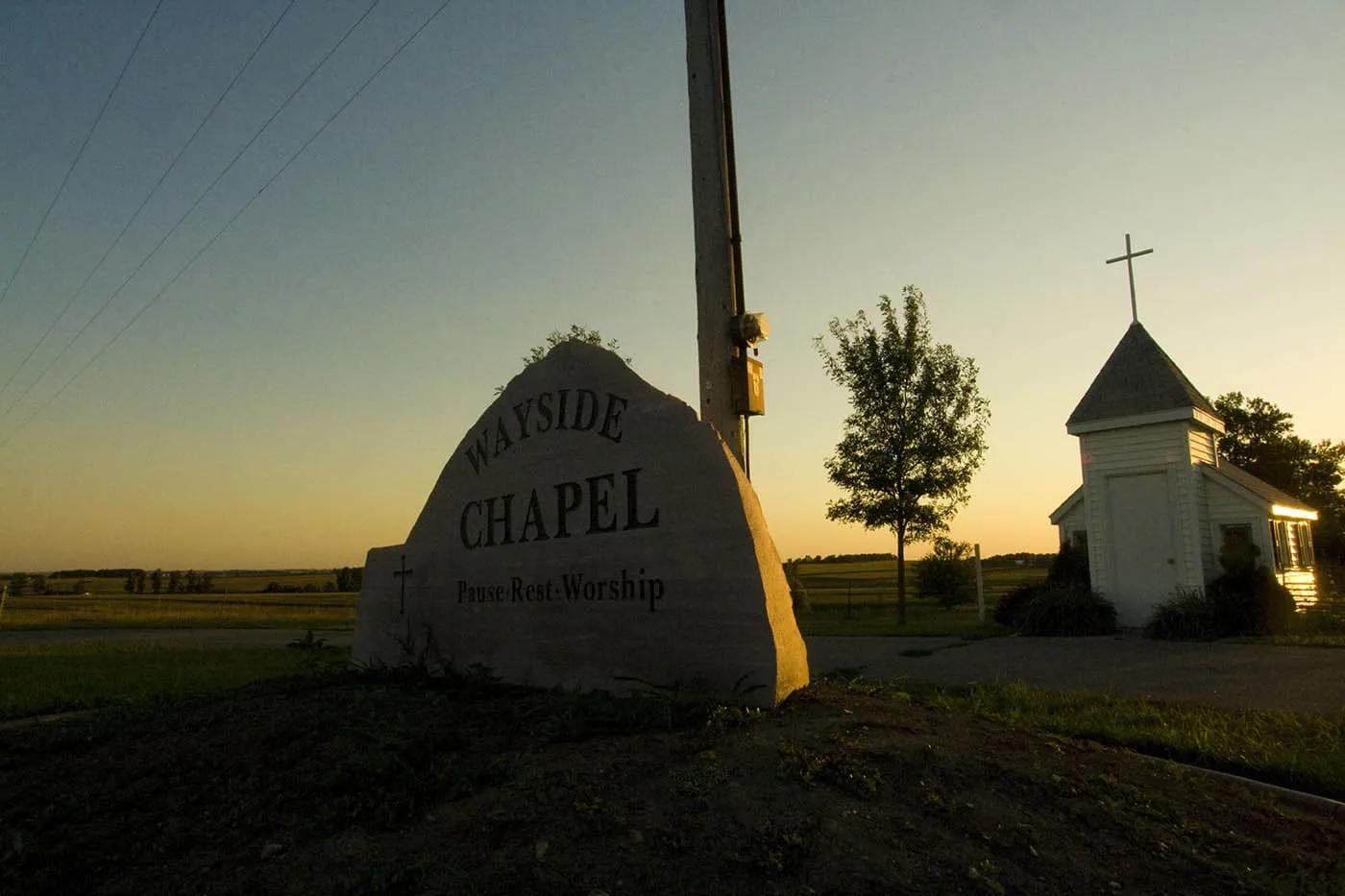 I looked at the door to this tiny chapel and said to my friend that I was kind of afraid to check if it was open or not. I thought either an alarm would sound if it wasn't or that a rabid squirrel (maybe even a rabid white squirrel) or a bear or a ghost would jump out if it was. I slowly turned the handle and it opened. There were no bears or ghosts to be found, but there was a stack of Gideons bibles, free for the taking.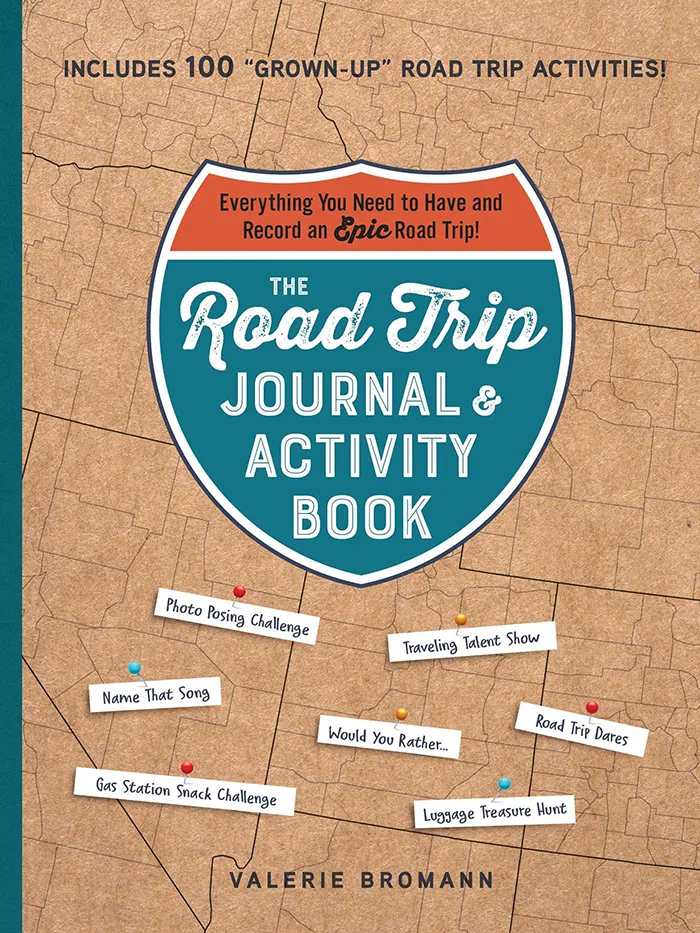 The Road Trip Journal & Activity Book
Everything You Need to Have and Record an Epic Road Trip!
Enjoy fun games and challenges to pass the time on your next road trip and have a keepsake to look back on for years to come with this entertaining must-have for your next vacation.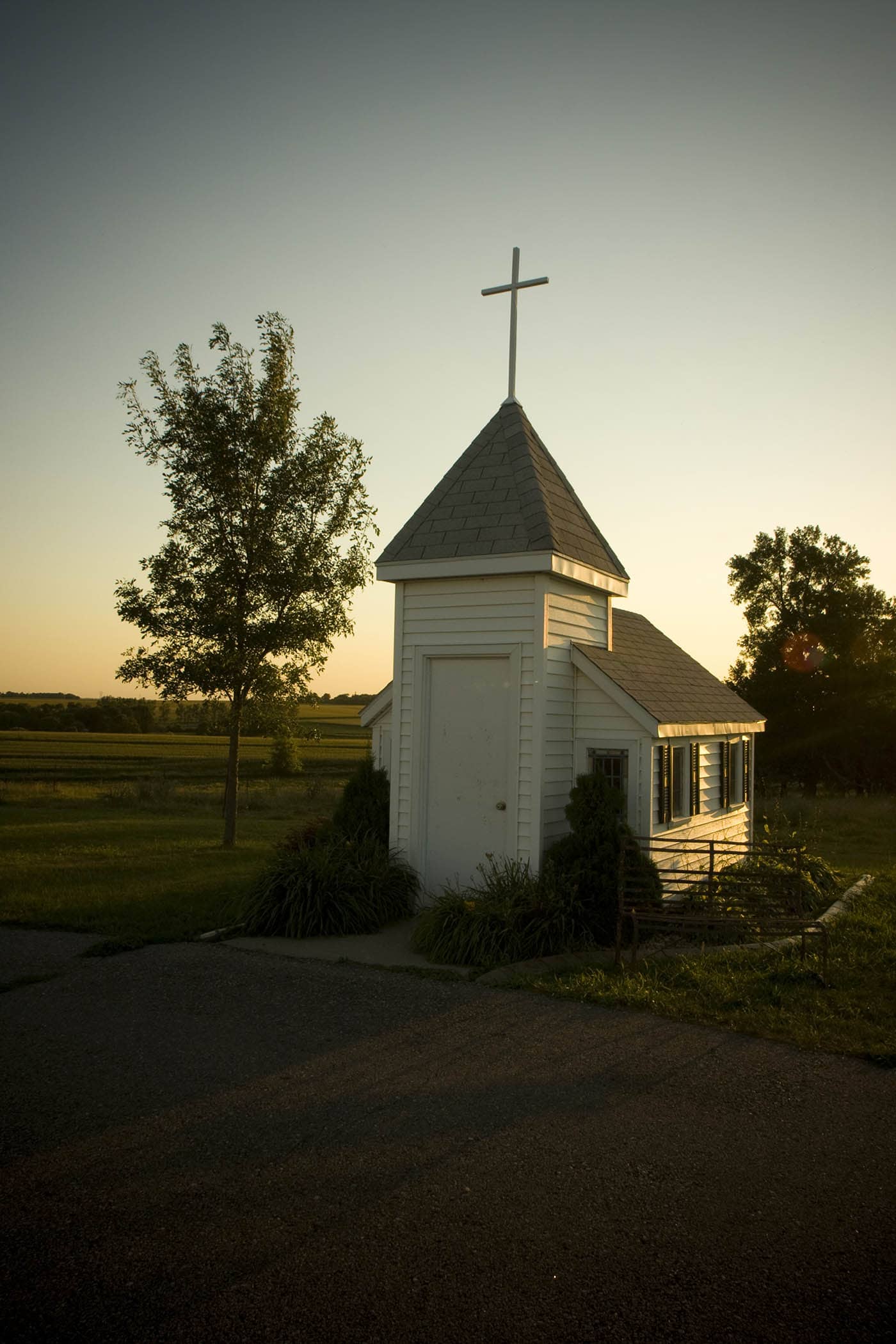 Blue Mound Wayside Chapel was dedicated on June 30, 1963, more than 50 years ago. Built at Country Lumber in Leota, the small structure features six stained glass windows (donated by the Martin Nyenhuis Glass Company) and two small rows of church pews (donated by the Edgerton First Church. It is maintained by parishioners of the Christian Reformed Church in Luverne who use church offerings and donations to keep the chapel going.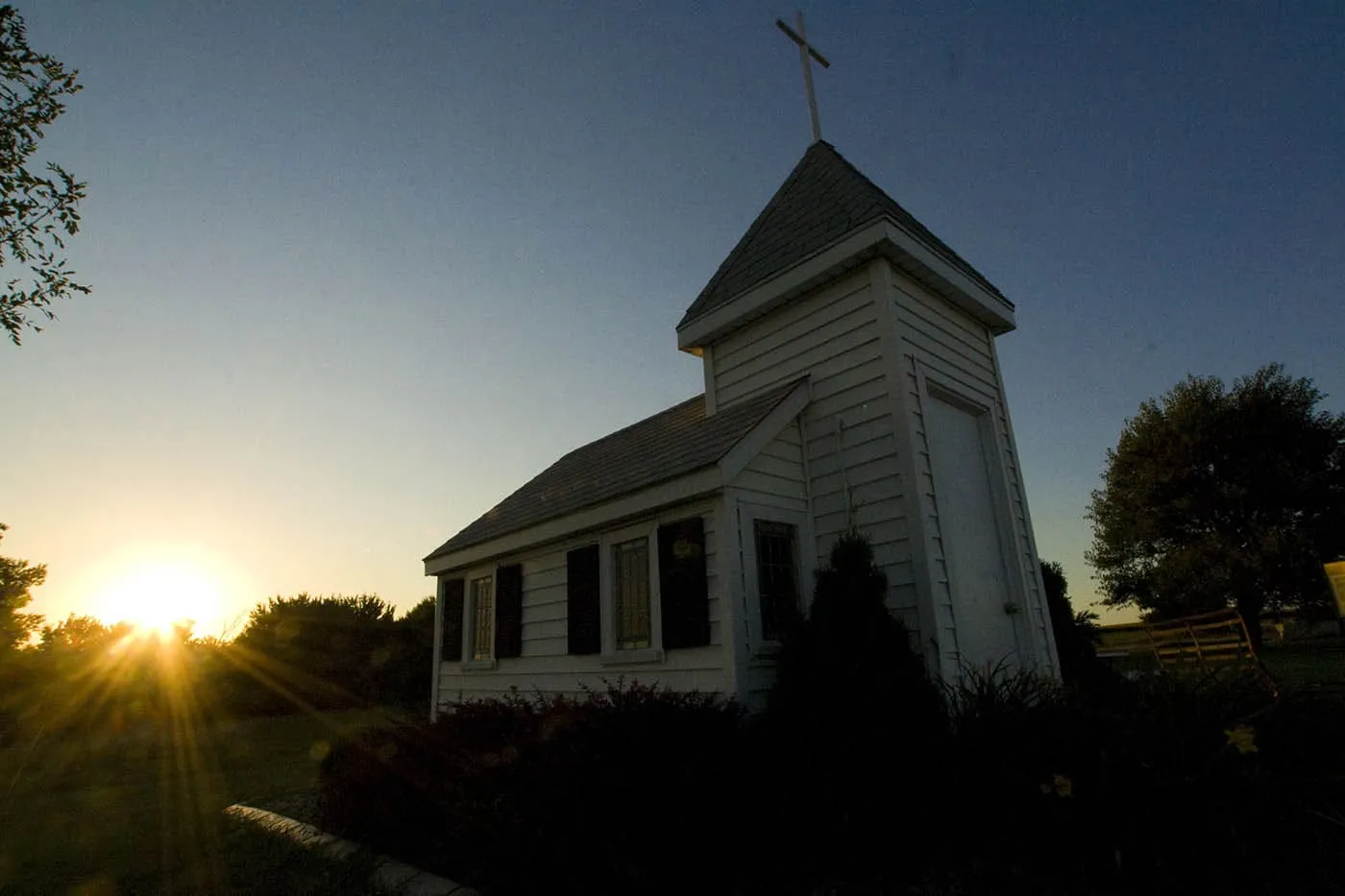 That door to the chapel is always open, 24 hours a day, 7 days a week, and is meant to offer a place to rest, to reflect, to feel at peace, for weary travelers off the busy roads. The tiny church fits only four to six people snuggly but this Minnesota roadside attraction has welcomed thousands of visitors (1-6 at a time) throughout the years.
More photos of Blue Mound Wayside Chapel in Luverne, Minnesota: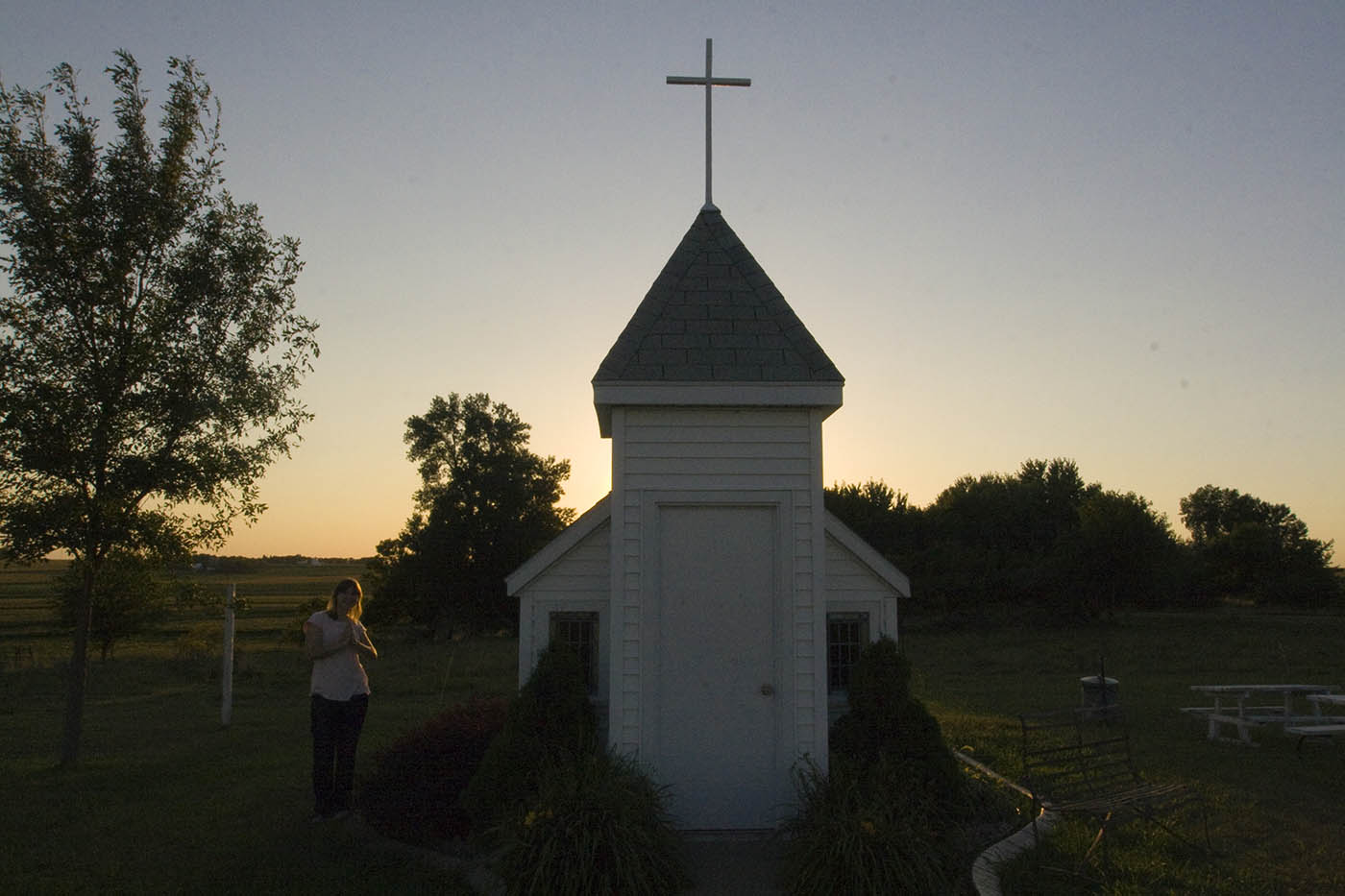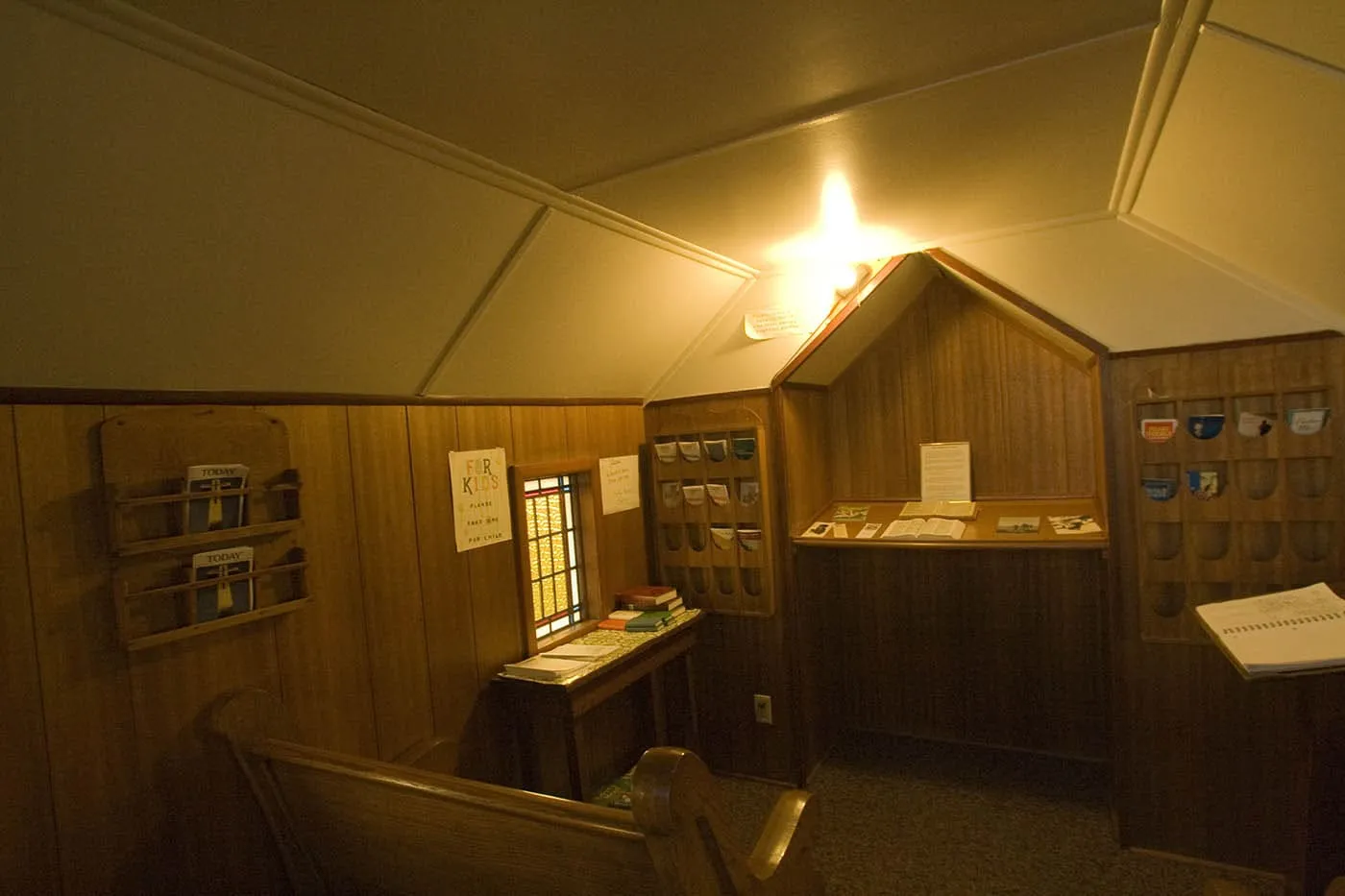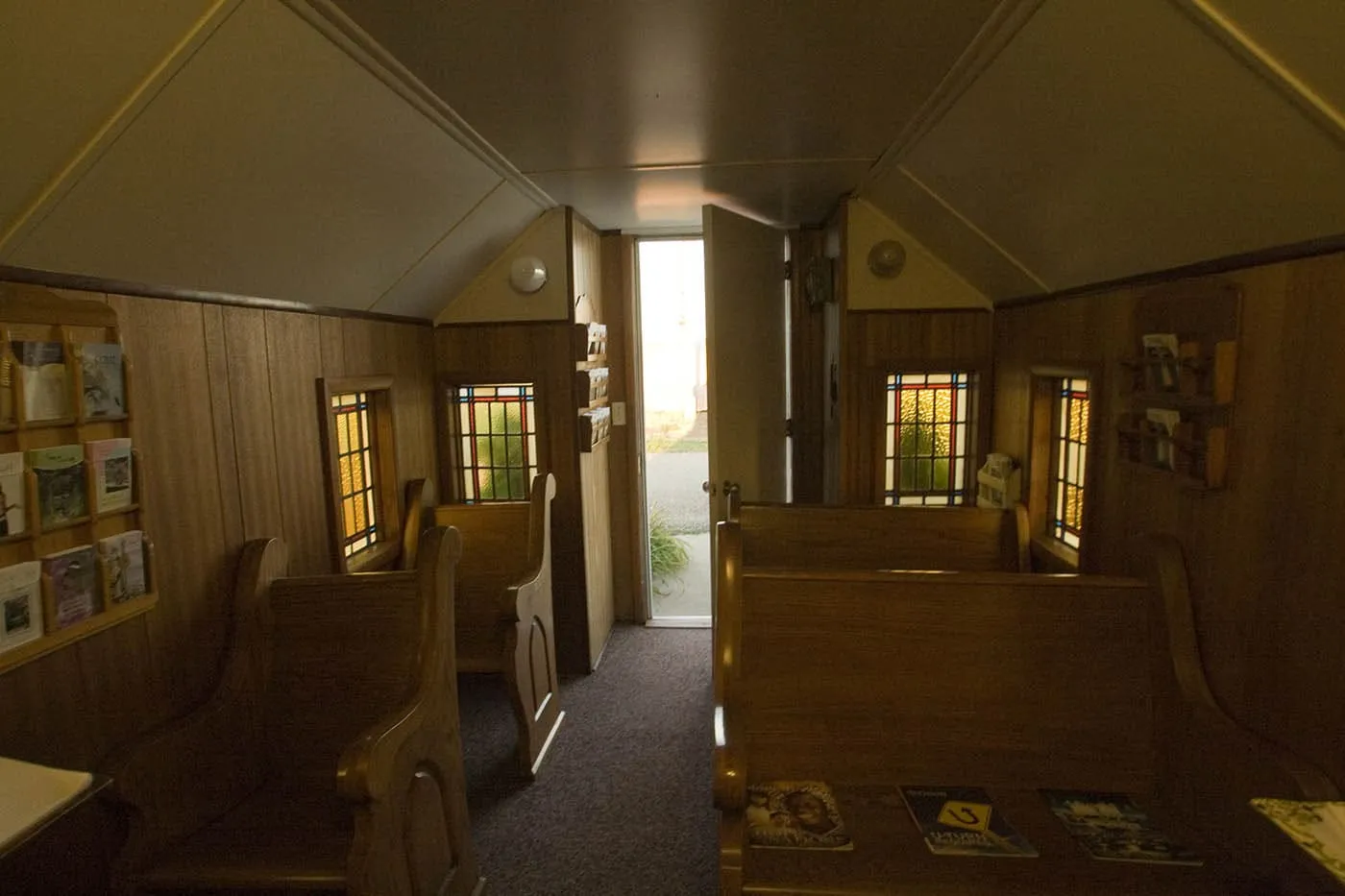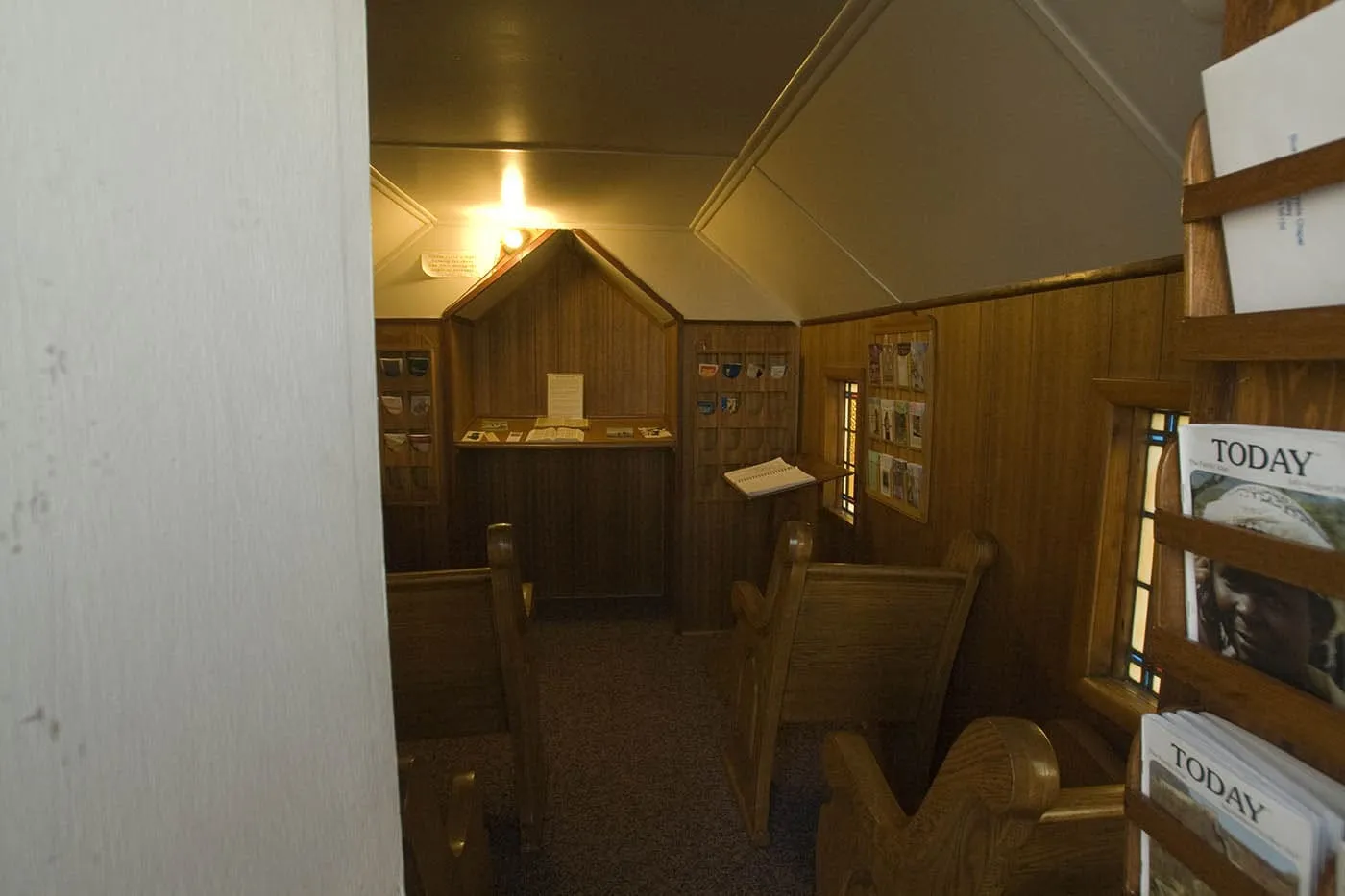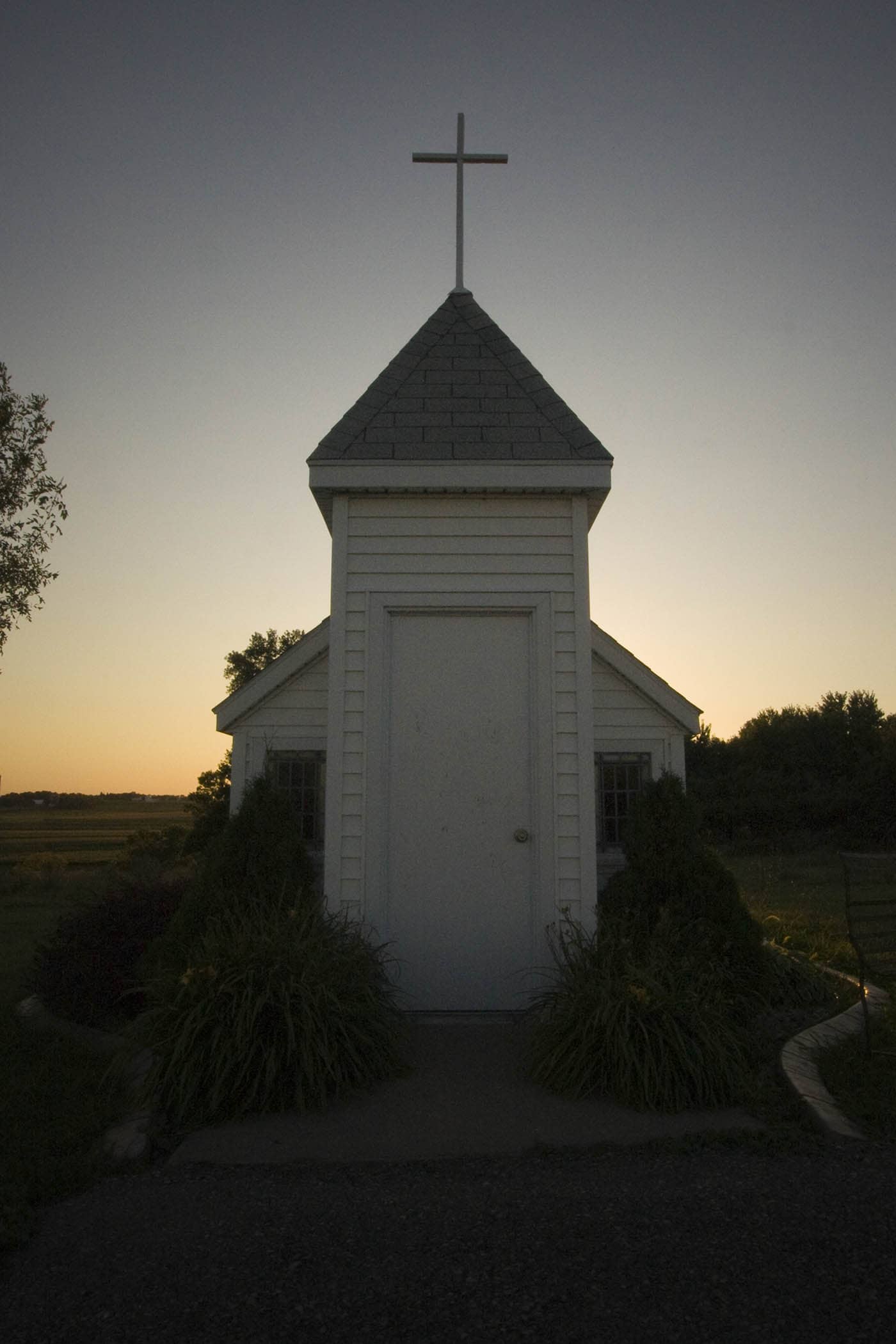 ---
Blue Mound Wayside Chapel – Tiny Church in Luverne, Minnesota
Address: 1449 US-75, Luverne, MN 56156
Hours: Always Visible, Opera 24/7
Cost: Free to See
---
Pin this Minnesota Roadside Attraction: