Why is there a Danish Windmill in Elk Horn, Iowa? Elk Horn and nearby Kimballton (home of the Little Mermaid fountain) make up the largest Danish settlement in the United States. In the 1940s the town raised over $30,000 to buy one for themselves and have it shipped over from Denmark.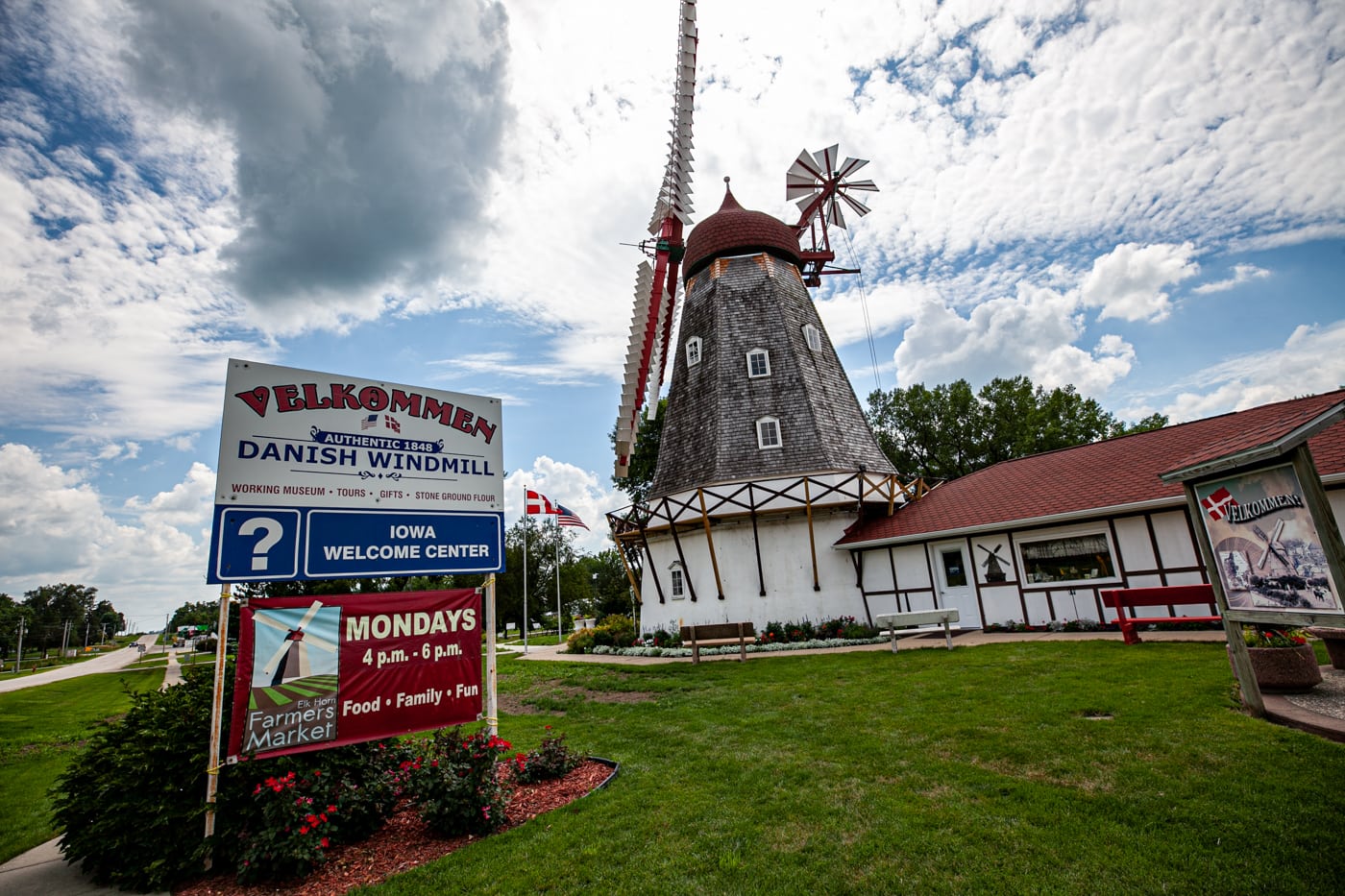 The Danish windmill was built in Norre Snede, Denmark in 1848. In 1976, it was bought, shipped over, and rebuilt for the US Bicentennial. Over 300 volunteers helped rebuild the structure, saving the town from having to spend extra money to hire a professional. (Though, with all the repairs needed, it still cost close to $100,000 to rebuild!)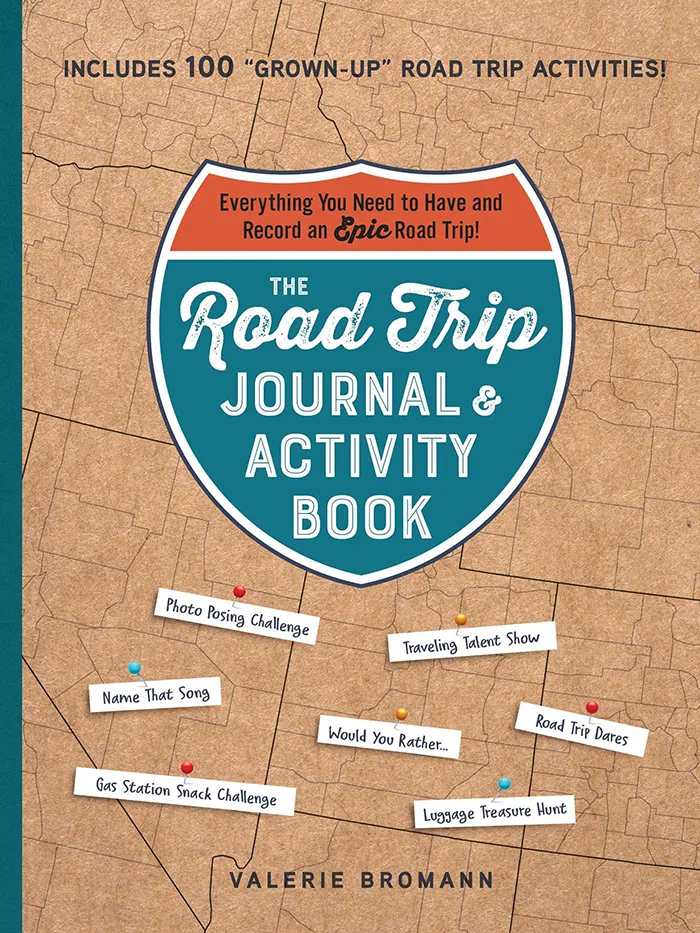 The Road Trip Journal & Activity Book
Everything You Need to Have and Record an Epic Road Trip!
Enjoy fun games and challenges to pass the time on your next road trip and have a keepsake to look back on for years to come with this entertaining must-have for your next vacation.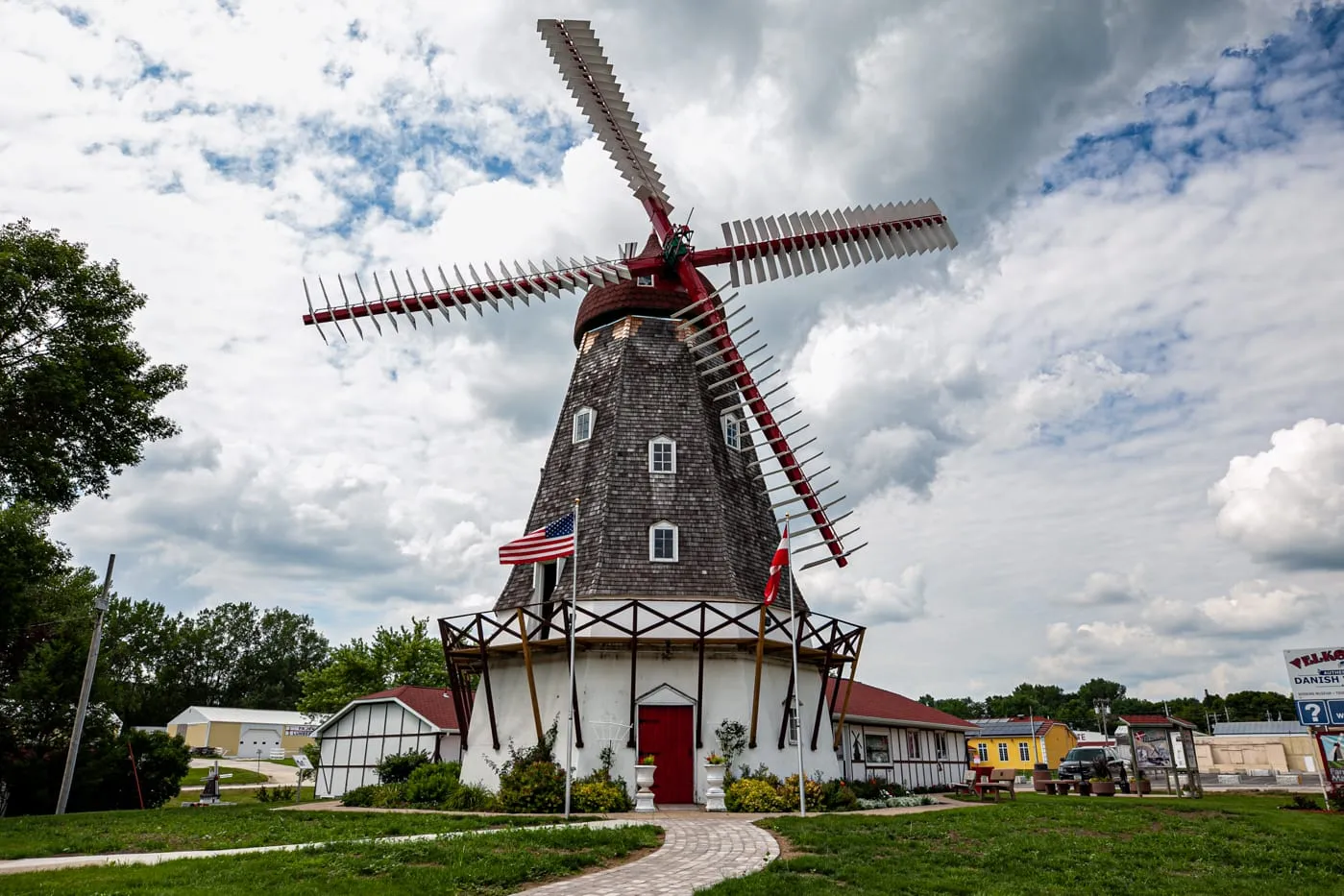 This mill was originally used to grind grain into flour for farmers near Norre Snede. But, by the time it was sold to Elk Horn, it had fallen into disrepair. While the townspeople reassembled the windmill, they also restored it to working condition, making it the only working Danish windmill in America. And it would stay that way: after this sale, Denmark passed a law forbidding the export of any more windmills.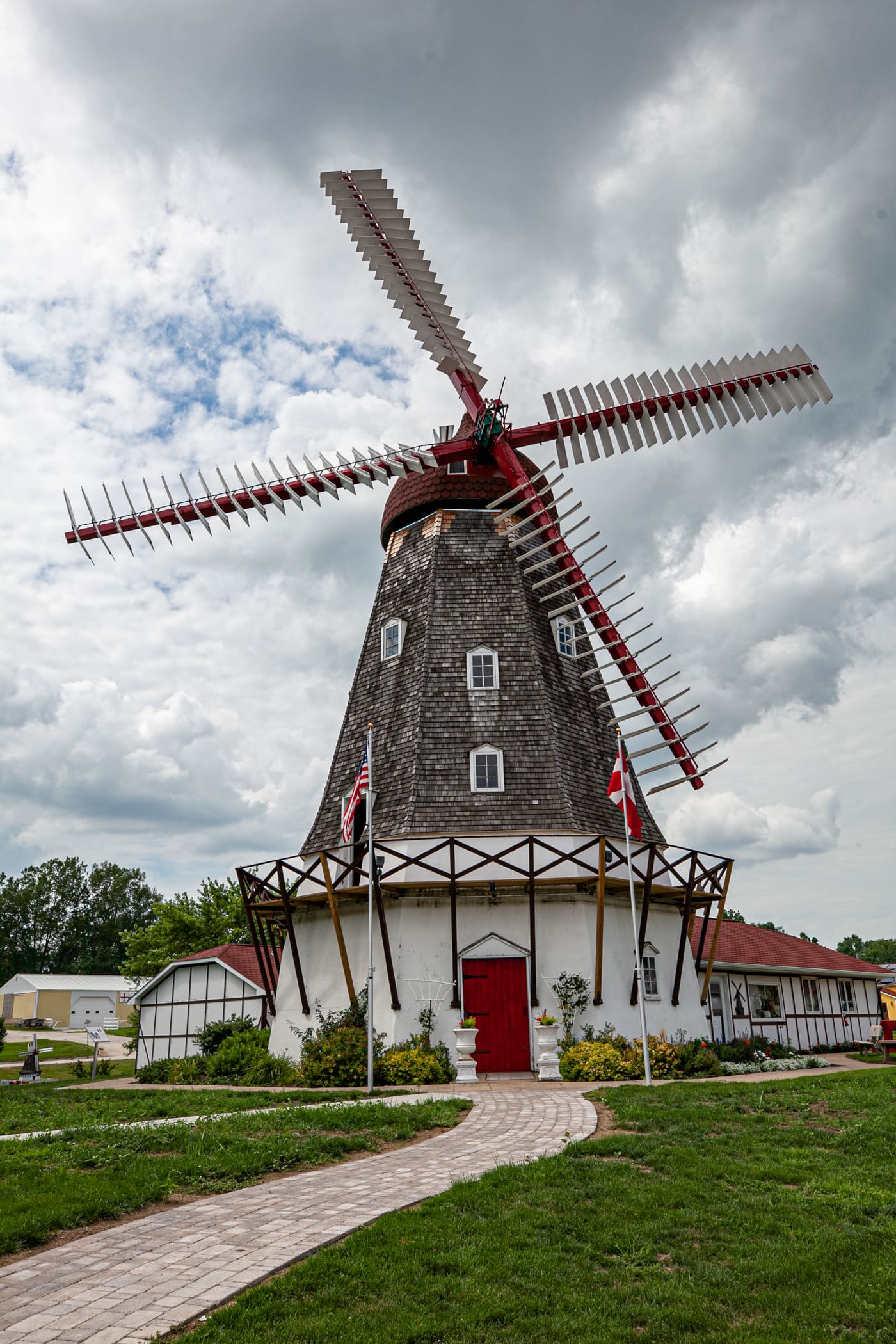 Today the Danish windmill is a popular Iowa tourist attraction and a fun roadside attraction that's not too far from Interstate 80 (I recommend stopping on the way to or from Albert the Bull). It's the only one of its kind in the United States… not counting the Dutch windmills.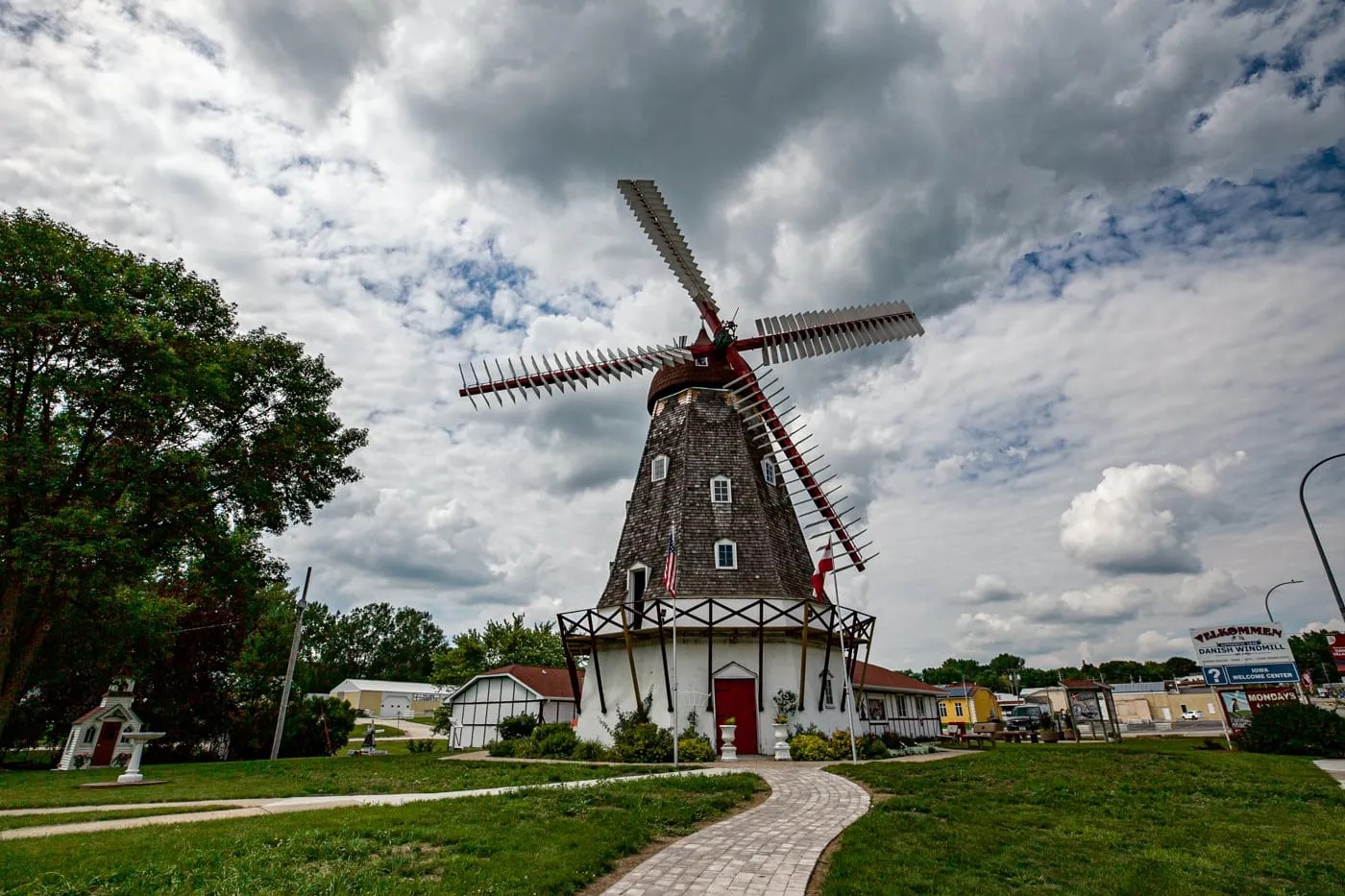 Near the Danish Windmill in Elk Horn, Iowa
While at the Iowa windmill, or touring Elk Horn, there are plenty of other things to see.
Morning Star Chapel
The tiny church, Morning Star Chapel, was built by Charles Johann Walensky (a Danish immigrant to Waterloo) in 1951. It was recently relocated next to the windmill and can be rented for weddings, renewing marriage vows, christenings and other ceremonies.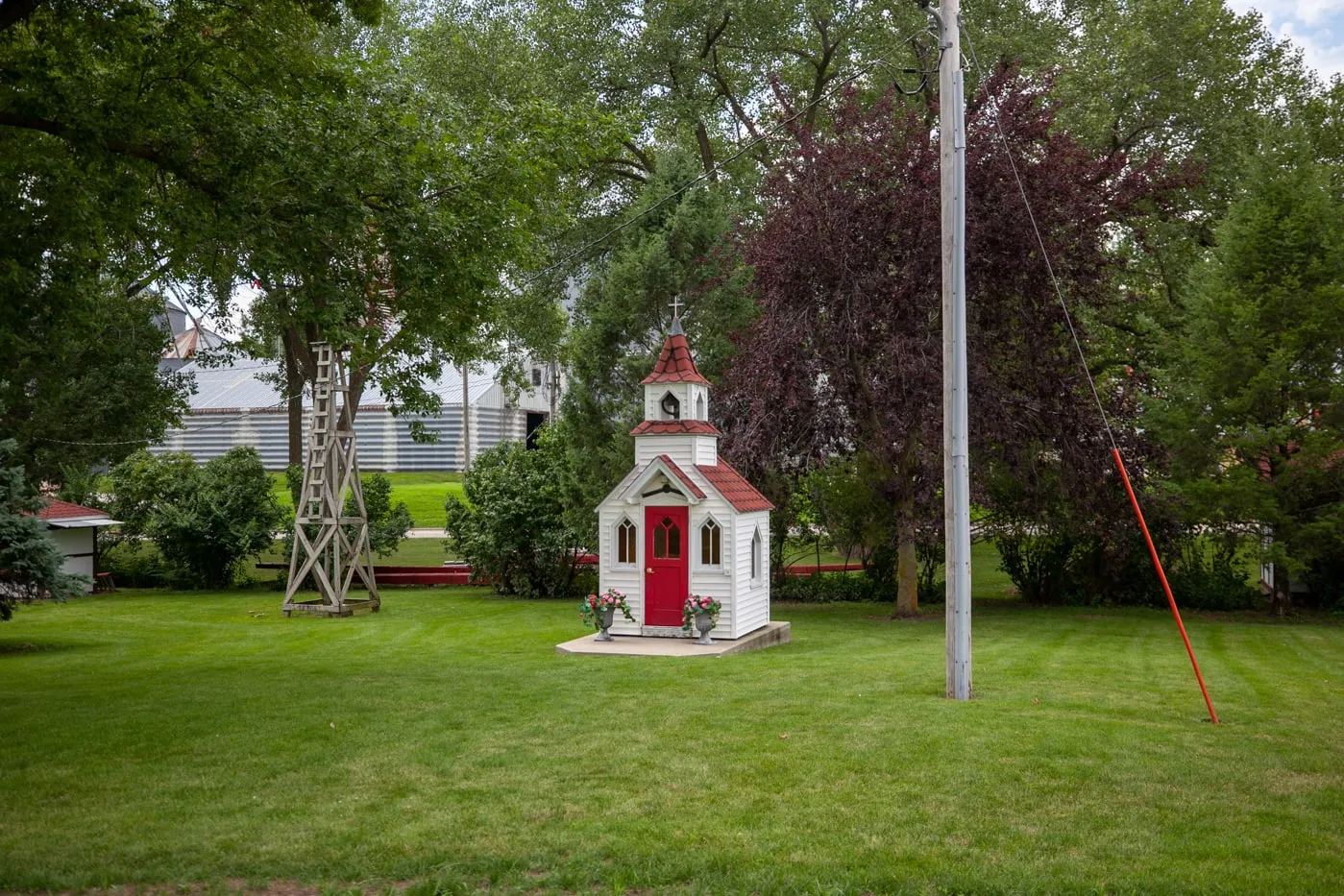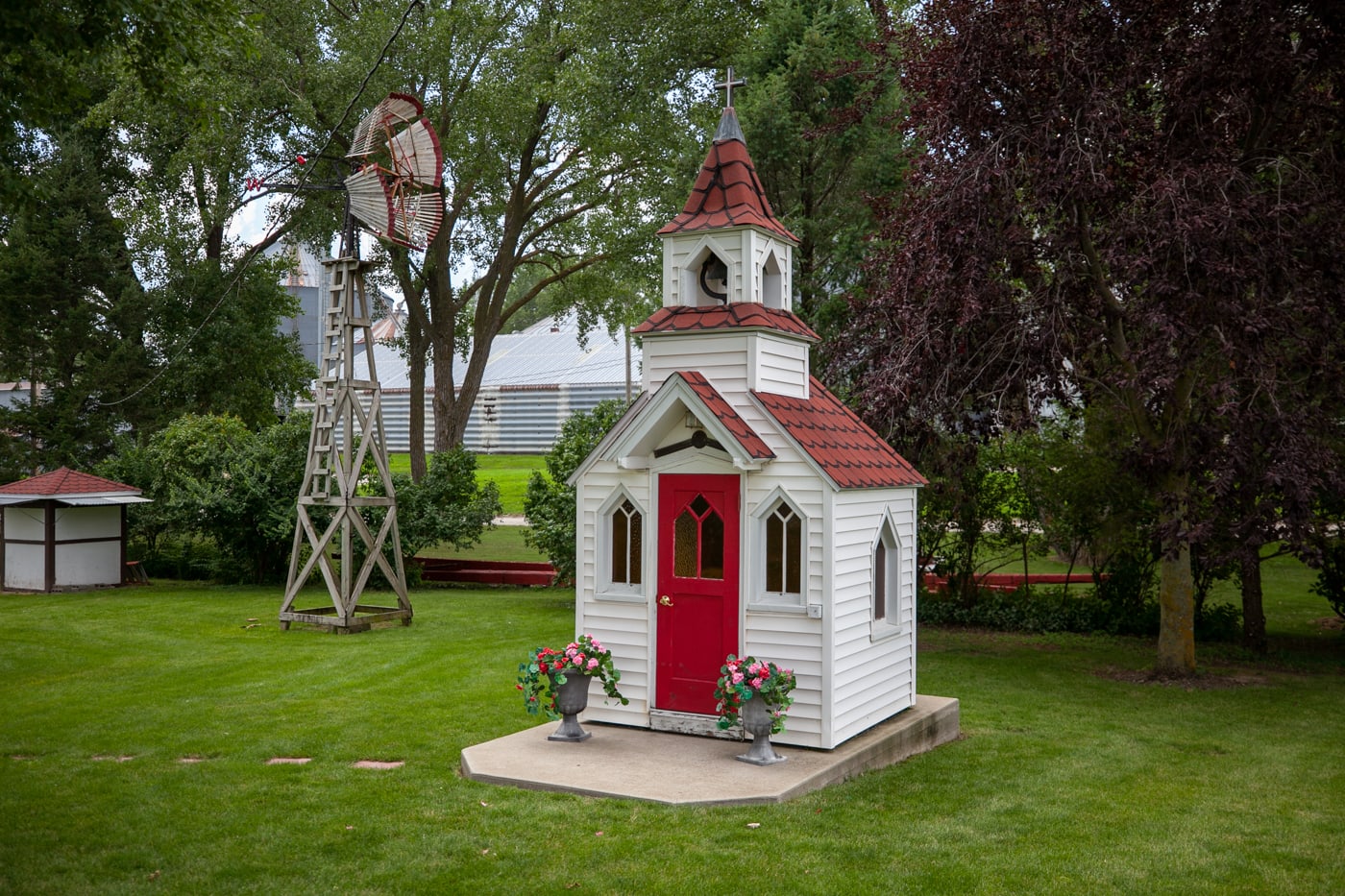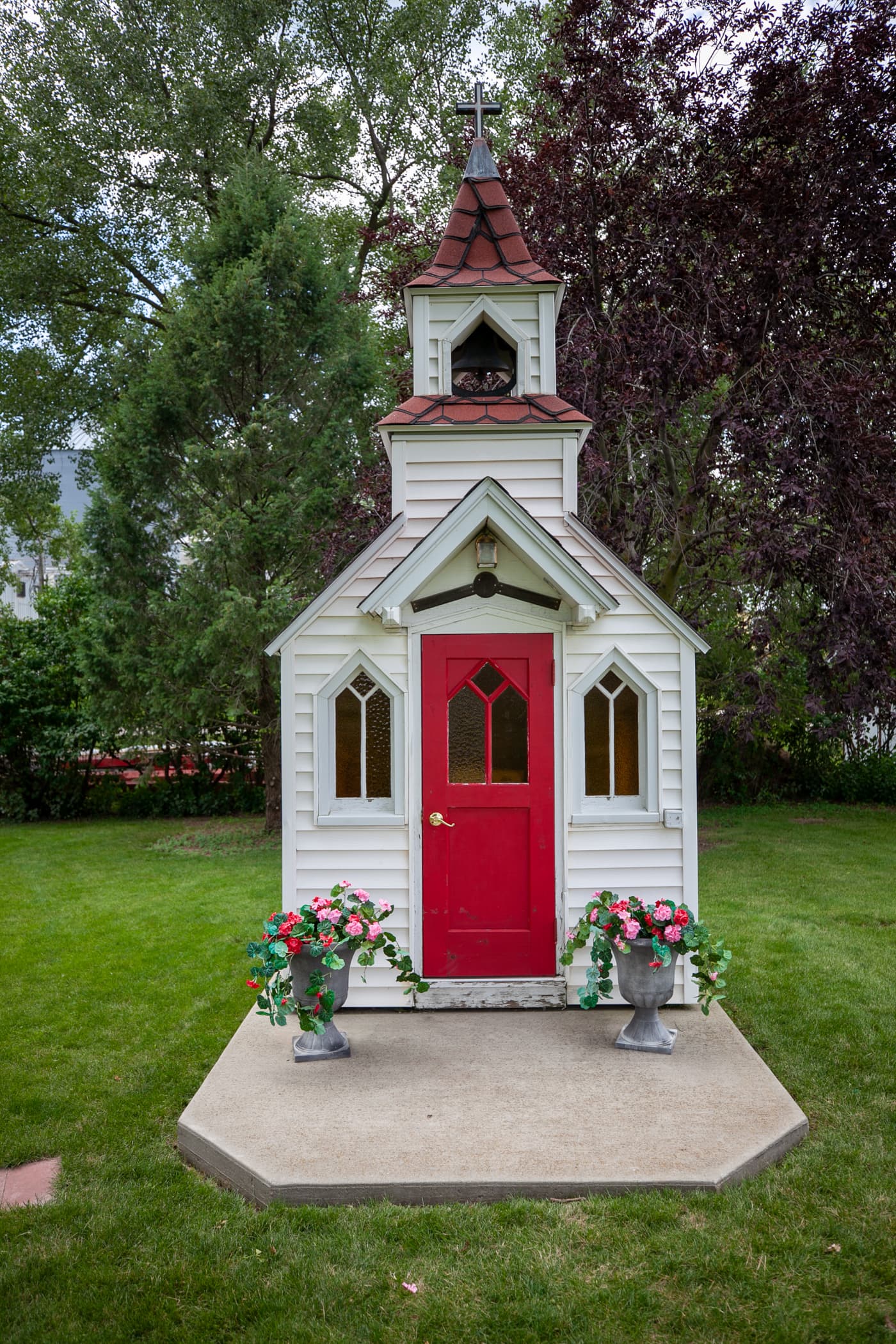 VikingHjem
VikingHjem is a 900 A.D. structure that is typical of those used throughout Scandinavia and Northern Europe during the late Dark Ages and early Middle ages.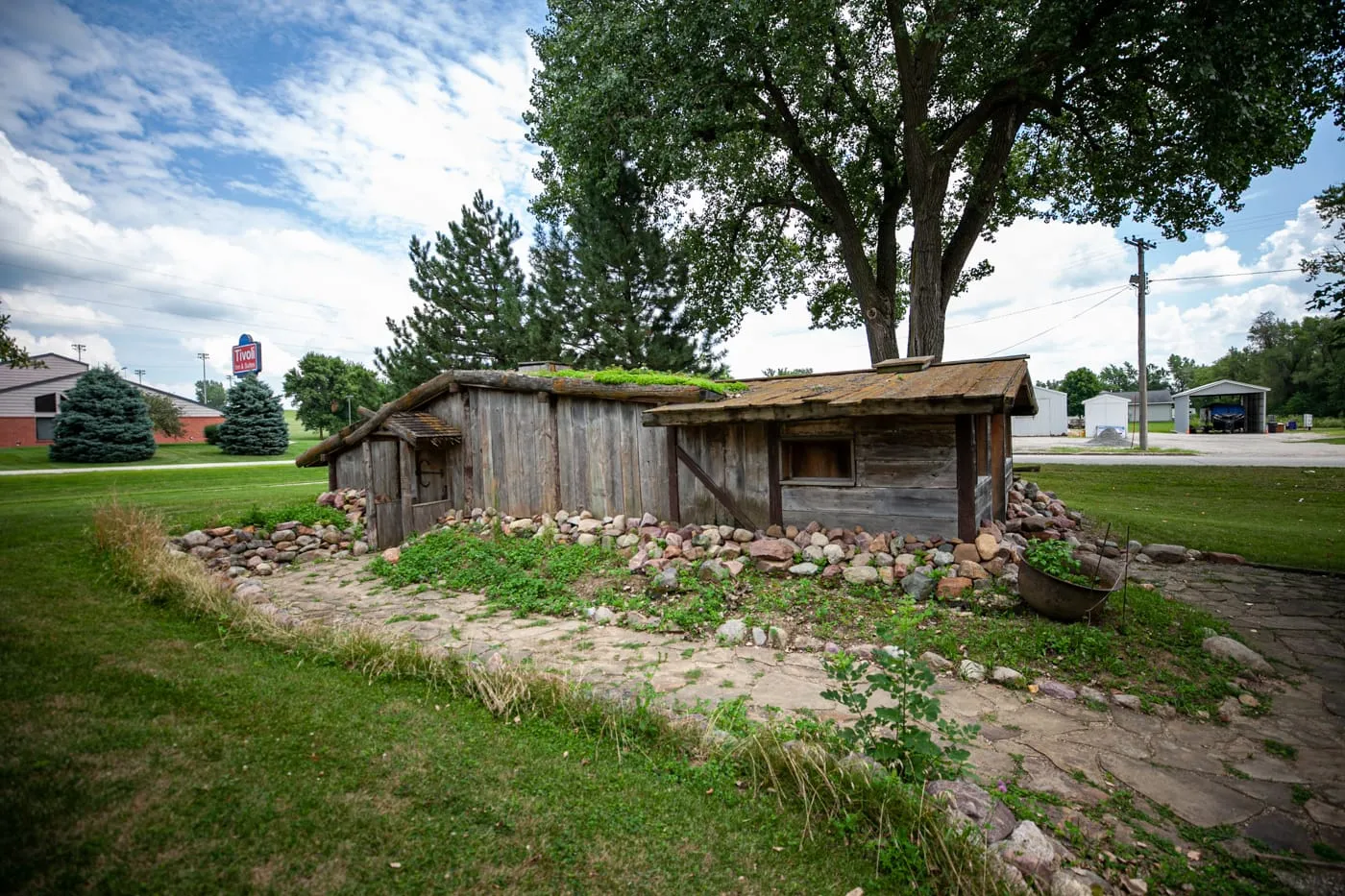 Bust of Hans Christian Andersen
Hans Christian Andersen is a beloved Danish storyteller best known for his fairy tales. A bust in his honor stands near the windmill.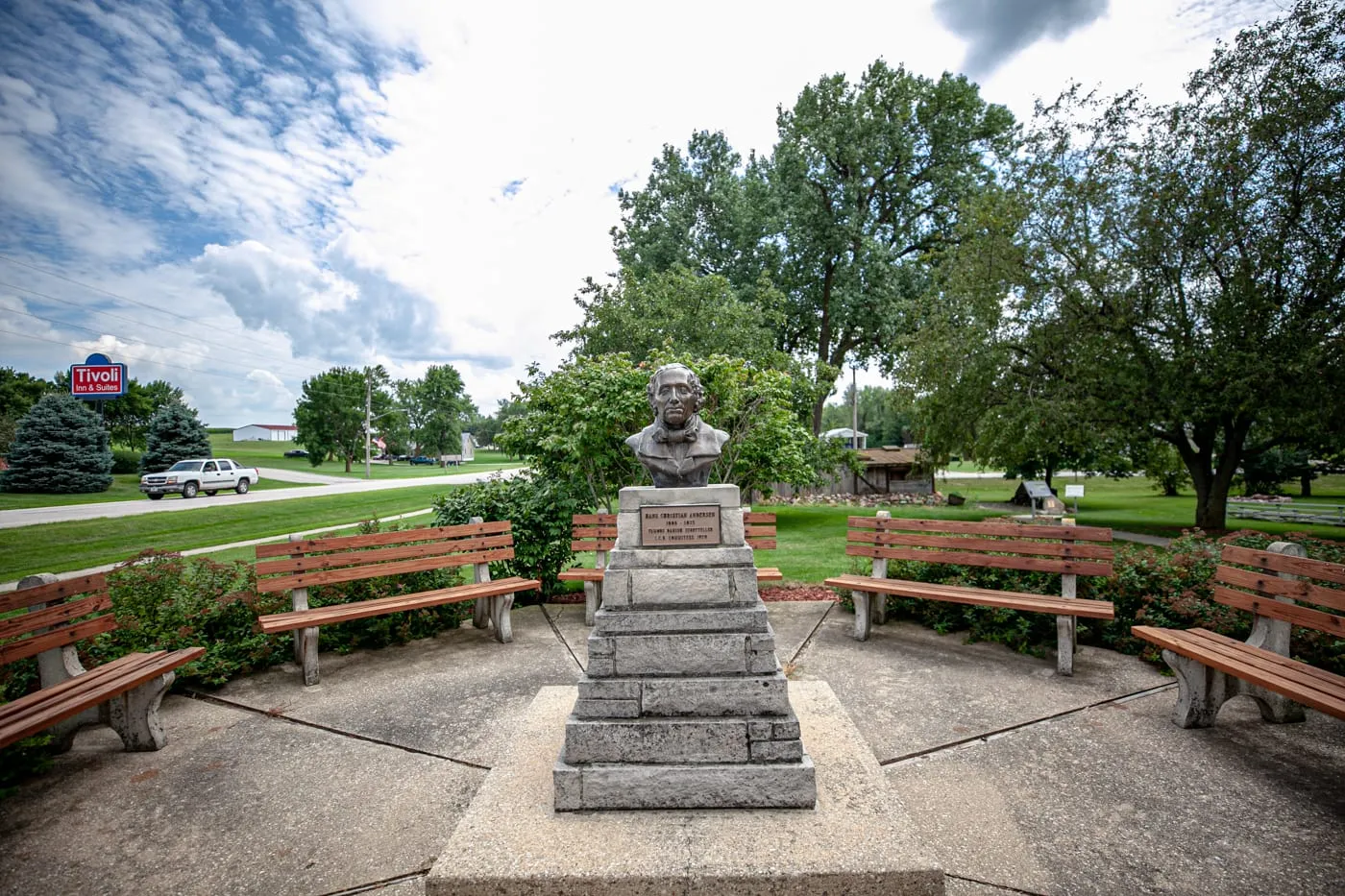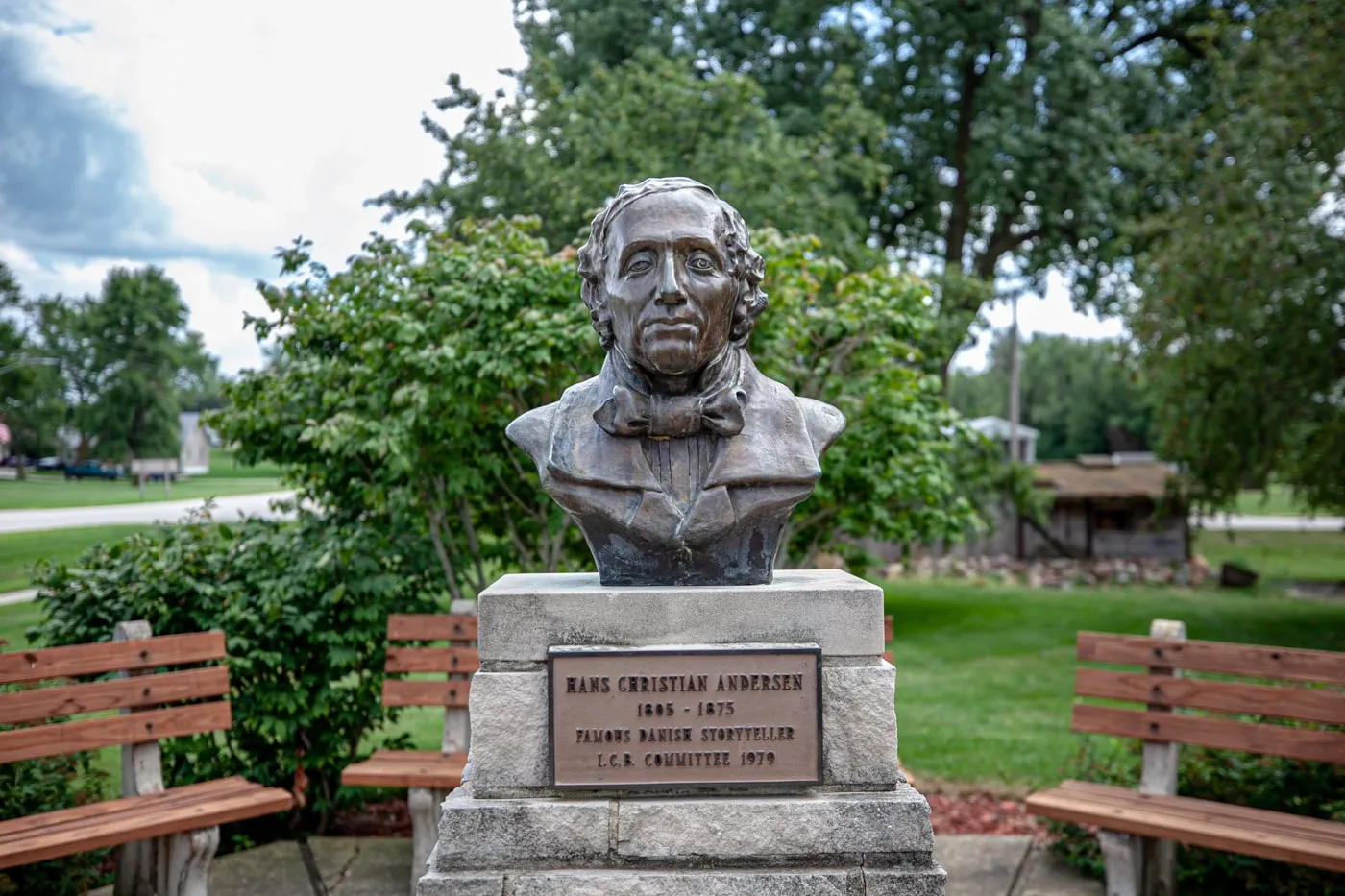 Museum of Danish America
Trace the steps of Danish immigrants and celebrate Danish roots and American dreams at the Museum of Danish America, dedicated to Danish-Americans.
Bedstemor's House
A restored turn-of-the-century home gives a glimpse into the life of 20th century immigrants. Take a tour of the historic house museum.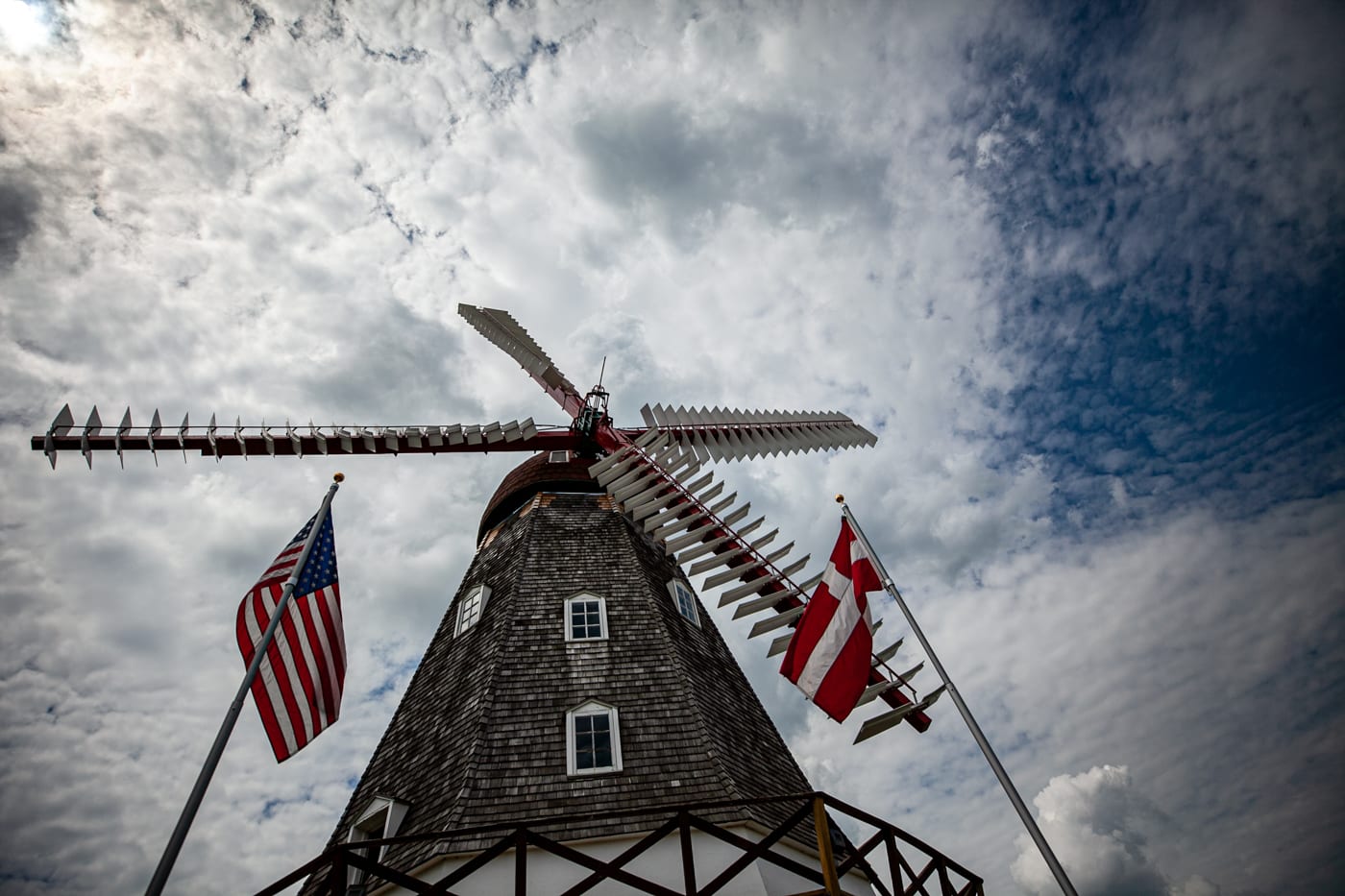 ---
Danish Windmill
Address: 4038 Main St., Elk Horn, IA
Hours: Monday – Saturday 9:00 a.m. to 5:00 p.m.; Sunday 12 Noon to 5:00 p.m.
Cost: Free to See, tour admission costs extra
Visit Website
---
Pin this Iowa roadside attraction: