Everyone knows the gambling standards of Las Vegas Casinos: Blackjack, Poker, Roulette, Slots, Craps. But tucked away in the midst of the card tables of the MGM Grand Casino is my favorite game of them all, one that only a true Silly American could appreciate: Sigma Derby, a plastic horse racing casino game.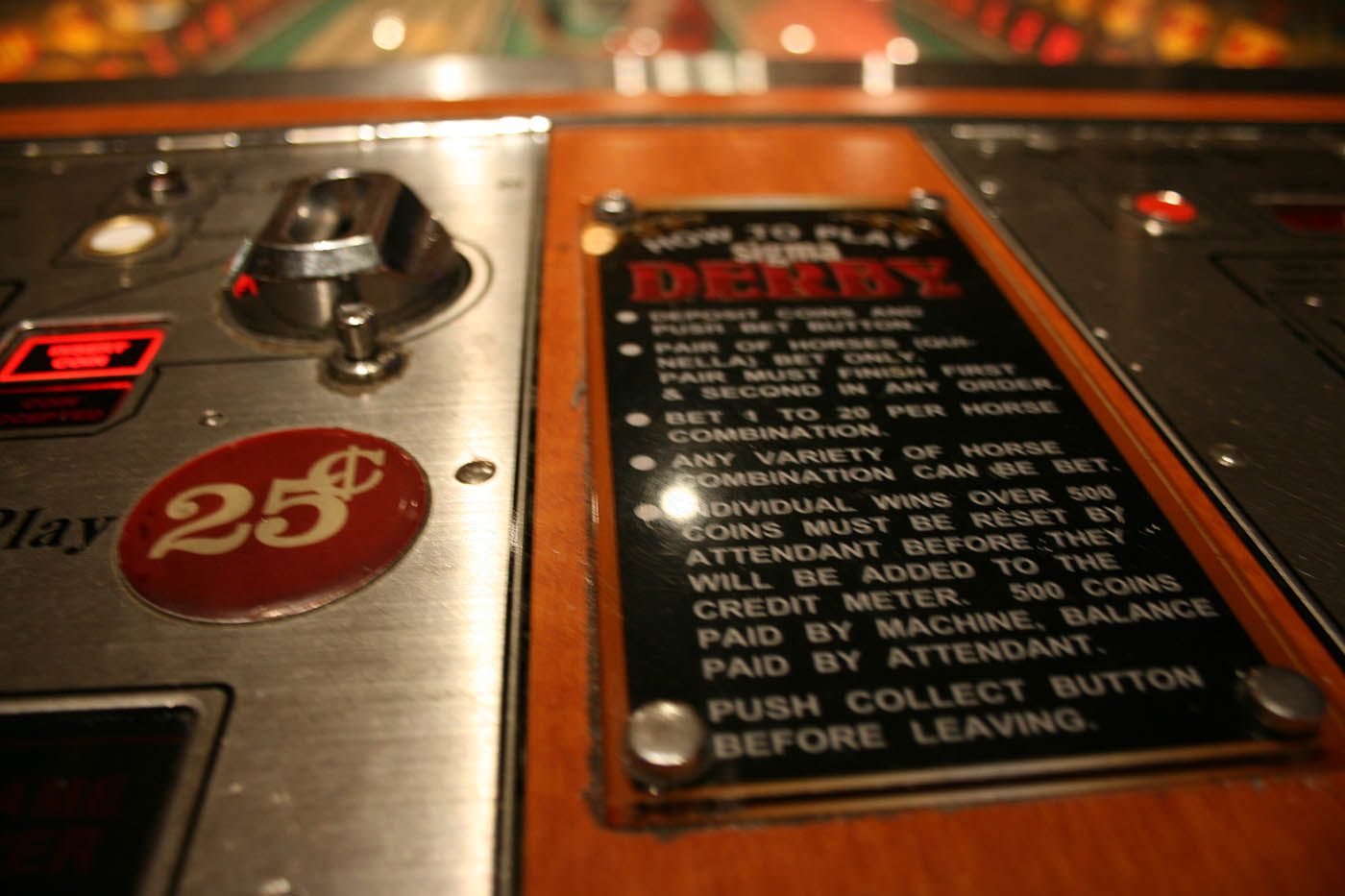 Picture this: five ponies line up at the start line, the bell sounds and they take off, each jockey vying for that win, each horse trying to outdo it's competitors, racing in a circle, until a winner is declared, as the fans place bets and jeer and cheer in disappointment and celebration…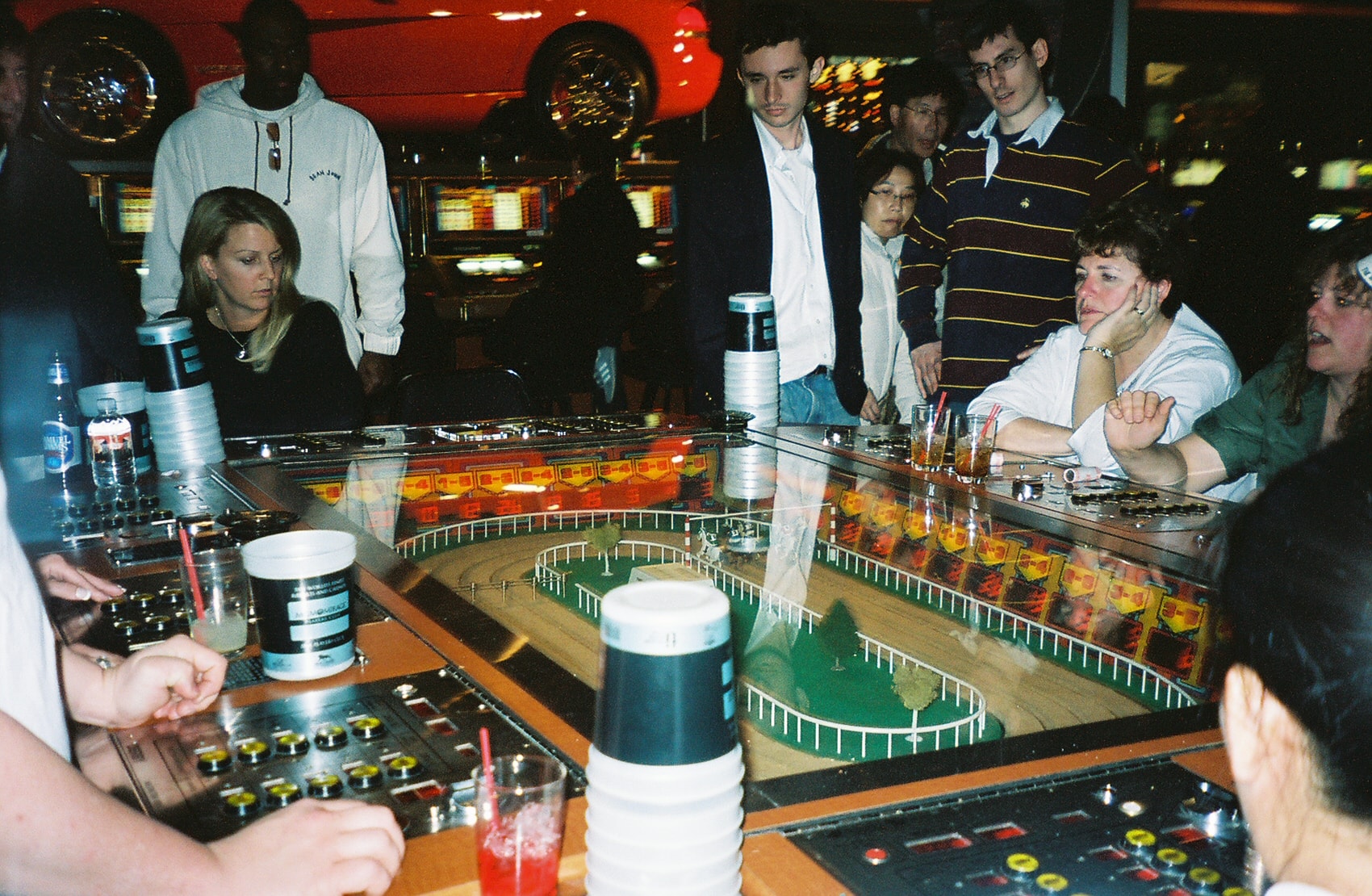 Now, picture these ponies and these jockeys in miniature plastic, racing under glass as gamblers add quarters to bet on which ponies will place where.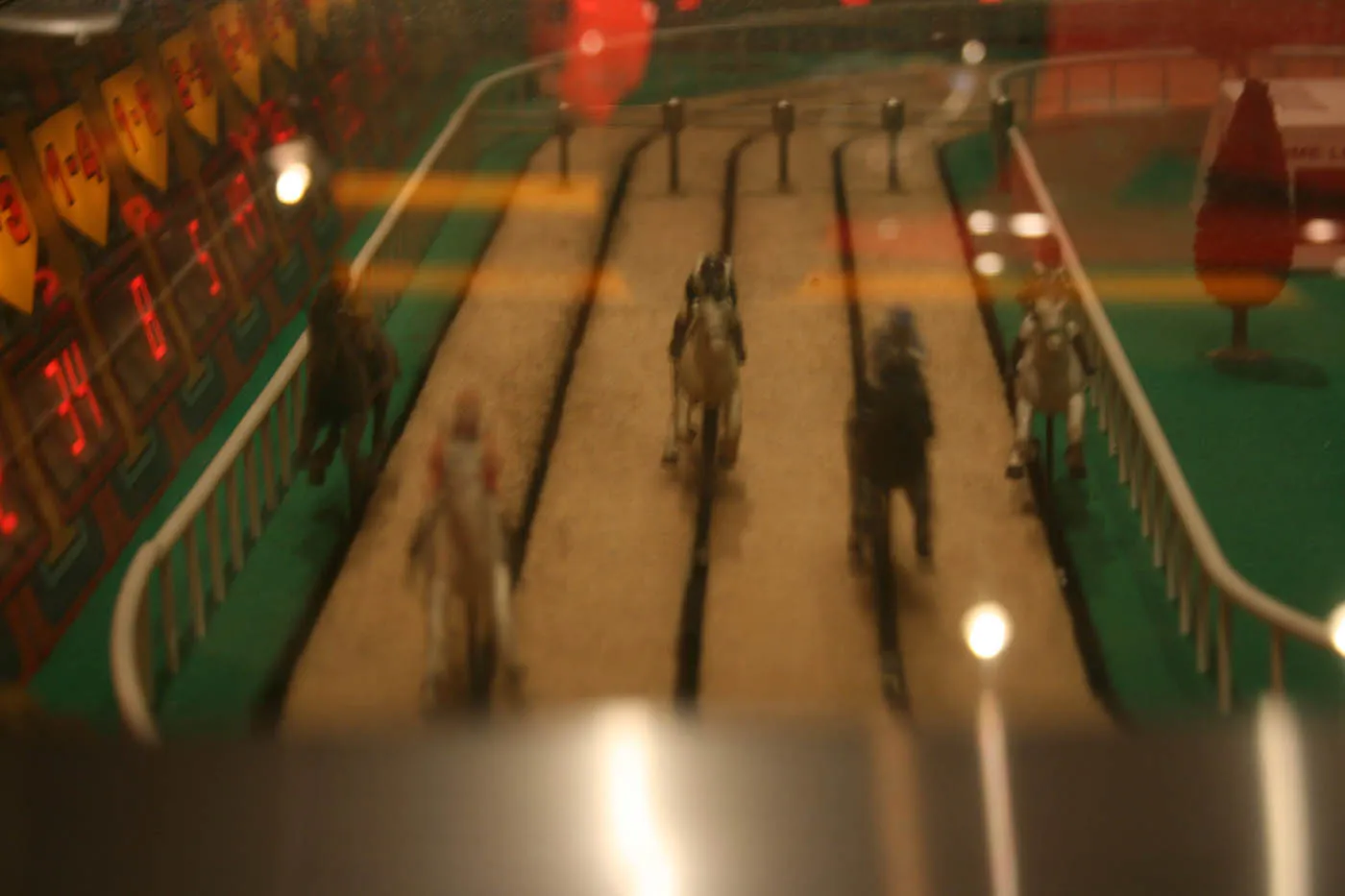 You are given odds that you can follow for a chance at a small payout or ignore for a smaller chance at a big payout (heck, I won $20 that way). You are given a bucket, which to me is a crazy site in modern-Vegas as this is one of few (if any other) machines on the strip that takes AND pays actual coinage. And you get the chance to see a bunch of adults yelling and screaming in hopes that a plastic pony will come through (albeit…they may be a bit drunk).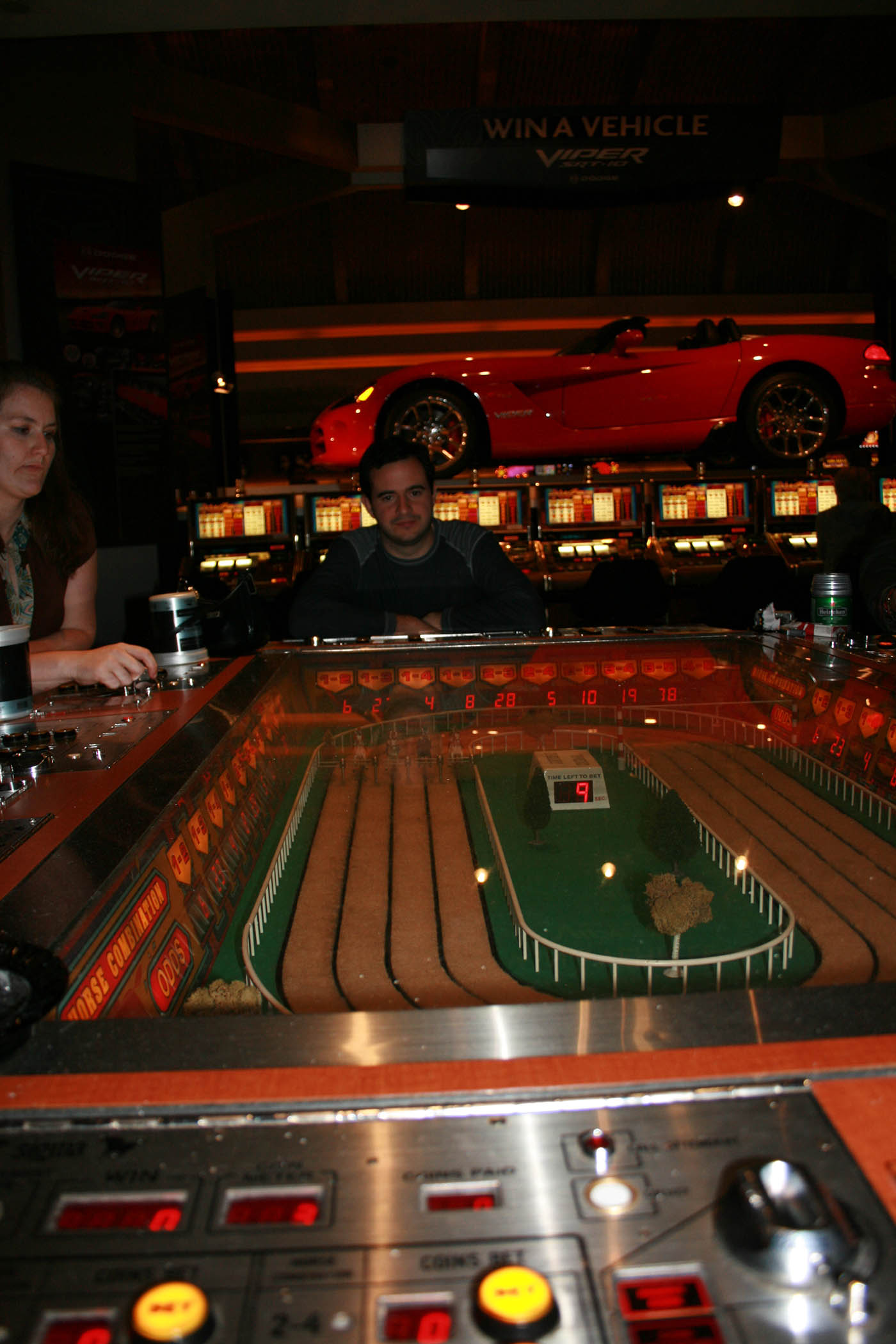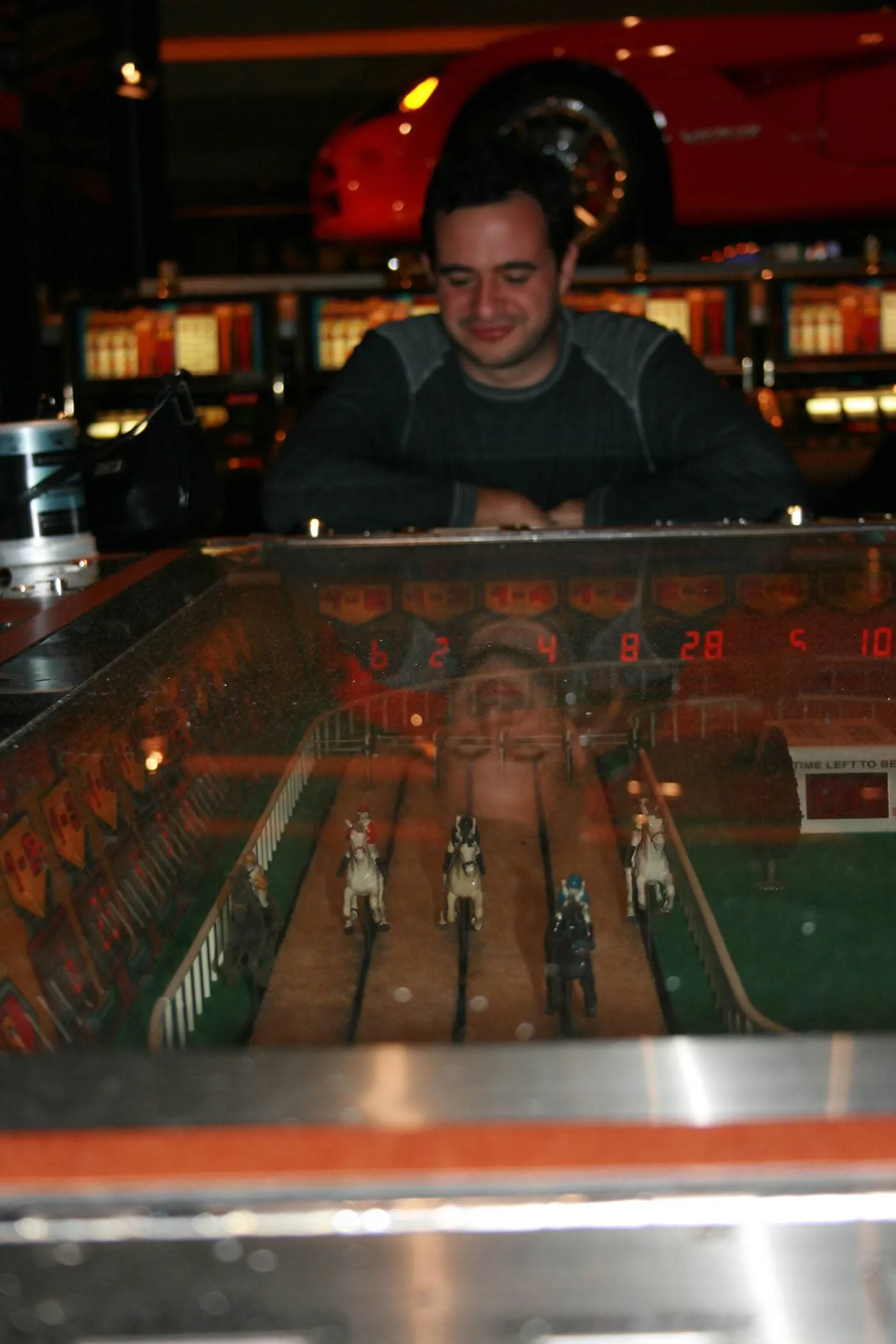 I guarantee that this horse-racing game is definitely one of the best (and silliest) gambling experiences on the Las Vegas strip.
While in town, be sure to also check out the world's largest chocolate fountain at the Bellagio!
Site: Sigma Derby, plastic horse racing game
Location: MGM Grand, 3799 Las Vegas Boulevard South, Las Vegas, Nevada 89109
Cost: a quarter a bet
Hours: The casino is open 24/7
Restrictions: You must be 21 to gamble.
Date: March 20, 2006/December 2, 2007