Are you planning a Nevada road trip and want to find all the best Nevada roadside attractions along your route? Whether you're driving across the state, traversing U.S. Route 50 (the "Loneliest Road in America"), taking Old Highway 395, exploring Old Highway 395 (the free-range art highway), or taking a no holds barred Las Vegas vacation, you won't want to miss these fifteen must-see places to go in Nevada. They're fun road trip stops and great additions to your travel itinerary or route.
Below are the 15 best roadside attractions in Nevada: from an open-air museum full or gigantic art to a desert full of painted cars, from a magic mountain to a hotel for clowns, from landing spots for aliens to monsters to VW spiders! You won't want to miss any of these bucket list worthy tourist traps and road trips stops on your Nevada vacation.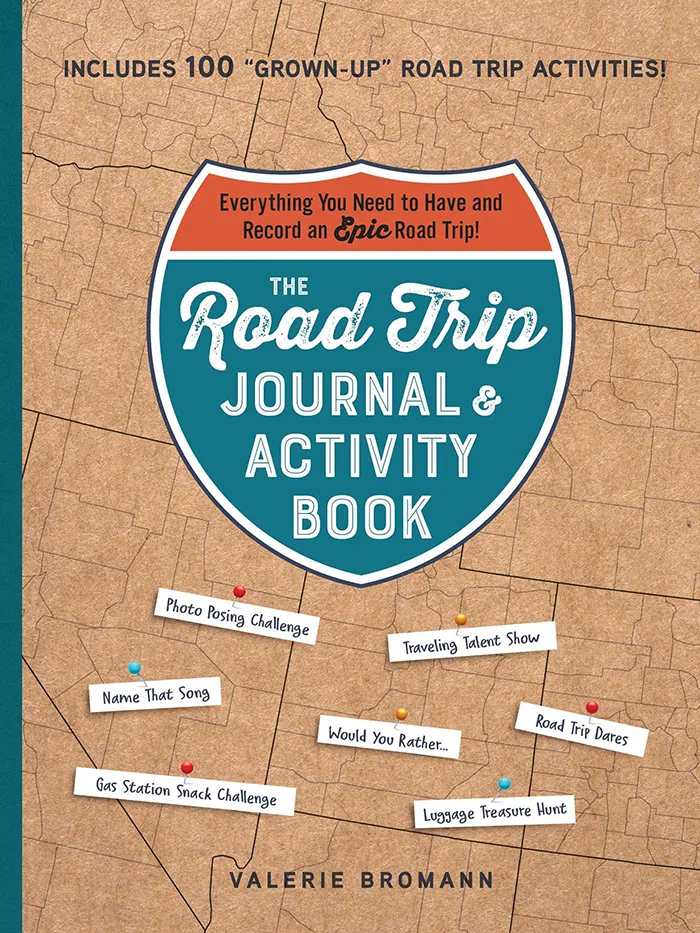 The Road Trip Journal & Activity Book
Everything You Need to Have and Record an Epic Road Trip!
Enjoy fun games and challenges to pass the time on your next road trip and have a keepsake to look back on for years to come with this entertaining must-have for your next vacation.
Ready to hit the road? Let's go! I call shotgun!
The 15 best Nevada roadside attractions (in no particular order):
1. The Goldwell Open Air Museum
1 Golden St, Beatty, NV
Just outside of the ghost town of Rhyolite you'll find a 15-acre sculpture park containing some of the best roadside attractions in Nevada. The Goldwell Open Air Museum opened in 1984 and features oversized, haunting, and perplexing sculptures from Belgian and American artists. Two of the most sought out are The Last Supper" (Belgian-Polish sculptor Albert Szukalski's recreation of Leonardo da Vinci's painting with white, shrouded, ghost-like figures) and "Lady Desert: The Venus of Nevada" (Belgian artist Dr. Hugo Heyrman's giant pink pixelated building block woman).
2. Clown Motel
521 N Main St, Tonopah, NV
Send in the clowns! A night at Tonopah's Clown Motel might be too much for anyone with even a bit of coulrophobia. It isn't just the iconic sign out front that features a clown: clowns are everywhere in this motel! There are shelves full of figurines in the lobby and paintings in the rooms. If that isn't creepy enough, this motel was built right next to a closed cemetery.
3. Thunder Mountain Monument
800-804 E Star Peak Rd, Imlay, NV
Thunder Mountain Monument is a Nevada State Historical Monument that showcases more than 200 concrete outsider art sculptures depicting Native American history, culture, protective spirits, massacres, and injustices against them. The art complex was created by Frank Van Zant (who was born on an Indian Reservation in Okmulgee, Oklahoma) beginning in 1969 until his death in 1989. Most of the sculptures were created using castaways from a nearby junkyard.
4. Welcome To Fabulous Las Vegas Sign
5200 Las Vegas Blvd S, Las Vegas, NV
We could go on for days listing all the roadside attractions in Las Vegas (on the strip and beyond) but instead we will start at the beginning. No trip to Las Vegas is complete without a stop at the Welcome To Fabulous Las Vegas Sign for Instagram-worthy photograph or selfie. It's the unofficial entrance point to the city and the Strip. The 25-foot tall Googie-style sign is a fabulous stop both day or night.
5. Seven Magic Mountains
S Las Vegas Blvd, Las Vegas, NV
Swiss artist Ugo Rondinone's Seven Magic Mountains is a public art installation south of Las Vegas. The artwork features seven 30-foot towers made from colorful, stacked boulders, set against the dark Ivanpah Valley landscape. Seven Magic Mountains was was produced by the Nevada Museum of Art and Art Production Fund in 2016 and was only supposed to stay up for two years but it proved to be such a popular Nevada roadside attraction, its contact was extended.
6. Alien Research Center
100 NV-375, Hiko, NV
The "first stop on your alien hunt" in Nevada should be the Alien Research Center on the Extraterrestrial Highway. Outside of this Nevada road trip attraction, a giant 35-foot-tall silver alien named Fred glistens in the desert sunlight in front of a metal shed. Inside is an alien-themed gift shop with merchandise and souvenirs. You might even spot an alien escaped from nearby Area 51. While in the area be sure to get a photo with the famed Extraterrestrial Highway sign.
7. VW Beetle Spider
10087 US-50, Mound House, NV
Giant spiders with bodies made from Volkswagen Beetles make for popular tourist attractions. One example can be found in Carson City where you can find one that's been around since at least the 1980s was created by artist David Fambrough.
8. Chocolate Nugget Factory Old Prospector
611 US-395, New Washoe City, NV
Halfway between Carson City and Reno you'll run into the Chocolate Nugget Candy Factory where, for three generations, the Saltzwimmer family has been selling chocolates and souvenirs to Nevada roadtrippers. Outside of the Washoe Valley shop you'll find a giant Old Prospector statue that used to live at the Nugget Casino (and, before that, Claimstake Casino) in Reno.
9. Tom Devlin's Monster Museum
1310 Boulder City Pkwy, Boulder City, NV
Tom Devlin is a Hollywood effects artist with a love of B movies. When he moved to Boulder City he decided to share his love with the masses by opening a monster museum. All of the monsters on display within the museum are made by Devlin: some from films he worked on, others recreations of famous movie creatures. From the Phantom of the Opera to Freddy Krueger to the Toxic Avenger, you'll find them all at Tom Devlin's Monster Museum.
10. Last Chance Joe
814 Victorian Ave, Sparks, NV
Last Chance Joe is a 36-foot tall cartoon-like "jolly old miner." For 56 he stood out front of Sparks's Nugget Hotel where his happy smile greeted visitors. In 2014 a new owner bought the casino and almost demolished this popular Nevada roadside attraction. But the city stepped in and saved Last Chance Joe: he now stands in front of the Sparks Museum.
11. Fly Geyser
County Rd 34, Gerlach, NV
Fly Geyser (also known as Fly Ranch Geyser) is a man-made geothermal geyser in Black Rock Desert. The brightly colored red and green towers spew scalding water up to 5 feet in the air. The geyser can be seen from the road and, since it was purchased by the Burning Man Project in 2016, up close at limited times.
12. Goldfield Bottle House
Veterans Memorial Highway, Goldfield, NV
Among the roadside treasures in the Goldfield ghost town you'll find a 3-room L-shaped house made from50,000 bottles dating from 1905.
13. National Bowling Stadium
300 N Center St, Reno, NV
The National Bowling Stadium (AKA the "Taj Mahal of Tenpins") is a 363,000-square-foot ten-pin bowling stadium. Designed for tournament bowling and featured in the movie Kingpin, there is no other facility like this in the world. Inside you will find 5 levels of and 8-acres of space that includes 78 lanes, room for fans, bowling-themed clubs, a movie theater, and more. Outside look for an 80-foot aluminum dome built to mimic a giant bowling ball.
14. International Car Forest of the Last Church
1111 East, Crystal Ave, Goldfield, NV
Visit a forest full of painted and embellished cars, buried in the sand, at the International Car Forest of the Last Church. More than 40 vehicles dot the land as an art project created by Chad Sorg and Mark Rippie. It's a fun stop for a Nevada road trip that makes for fun Instagram photos.
15. The Neon Museum
770 Las Vegas Blvd N, Las Vegas, NV
Las Vegas is known for its 24/7 bright lights. In its heyday, those lights were neon. But where do the neon lights go when they die? The Las Vegas Neon Museum and the Neon Boneyard. Founded in 1996, The Neon Museum is a non-profit organization devoted to collecting and preserving classic Vegas neon signs. Walk among Vegas history, learn more about these once bright lights, and take your photo in front of some of the most fun backdrops in Sin City.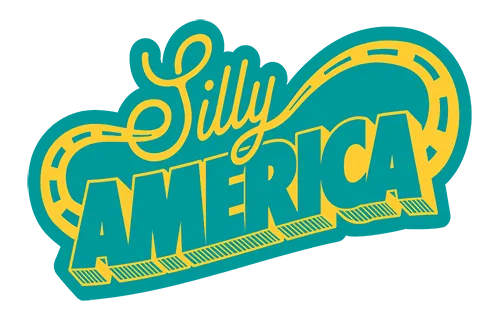 Pin this list of the 15 best Nevada roadside attractions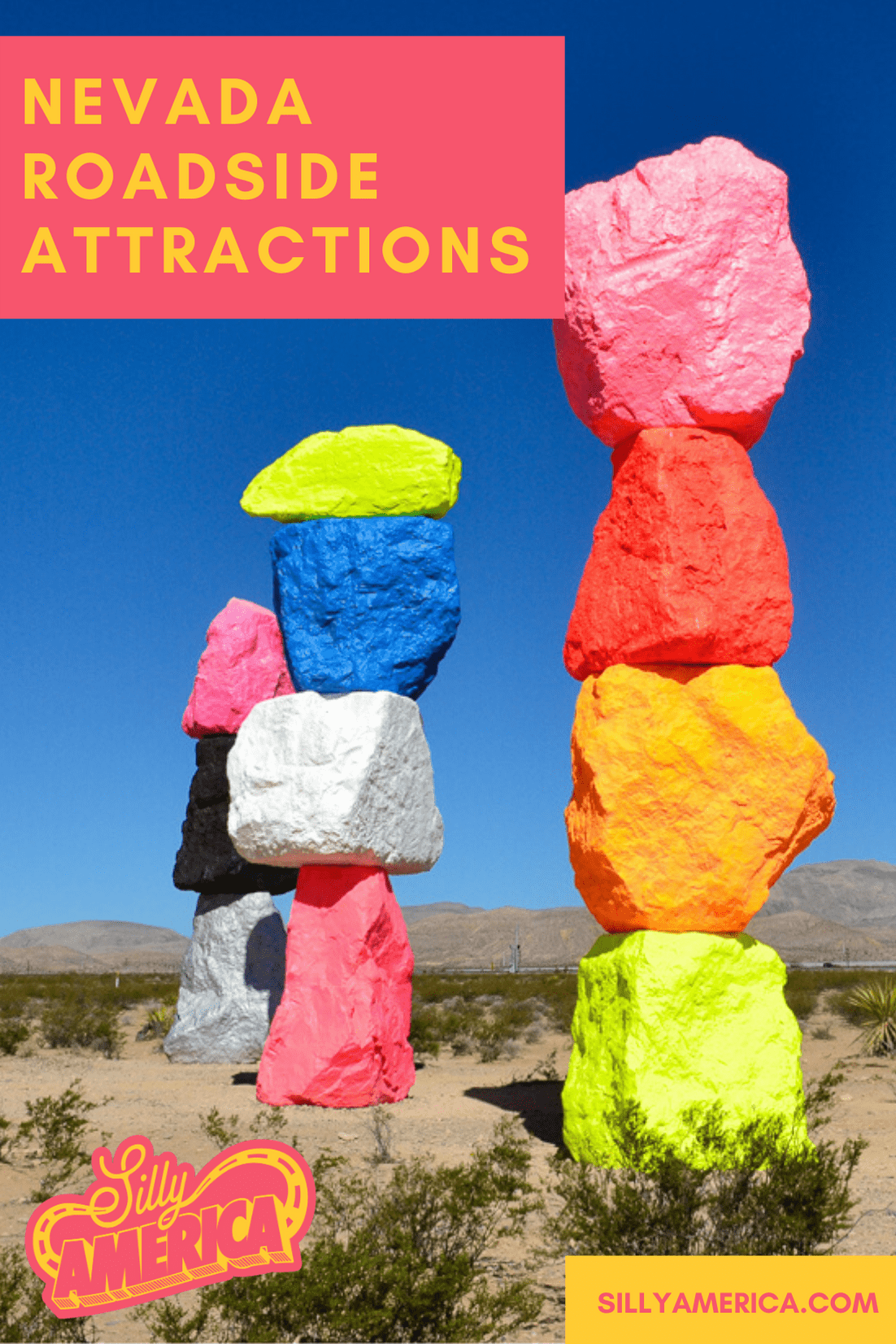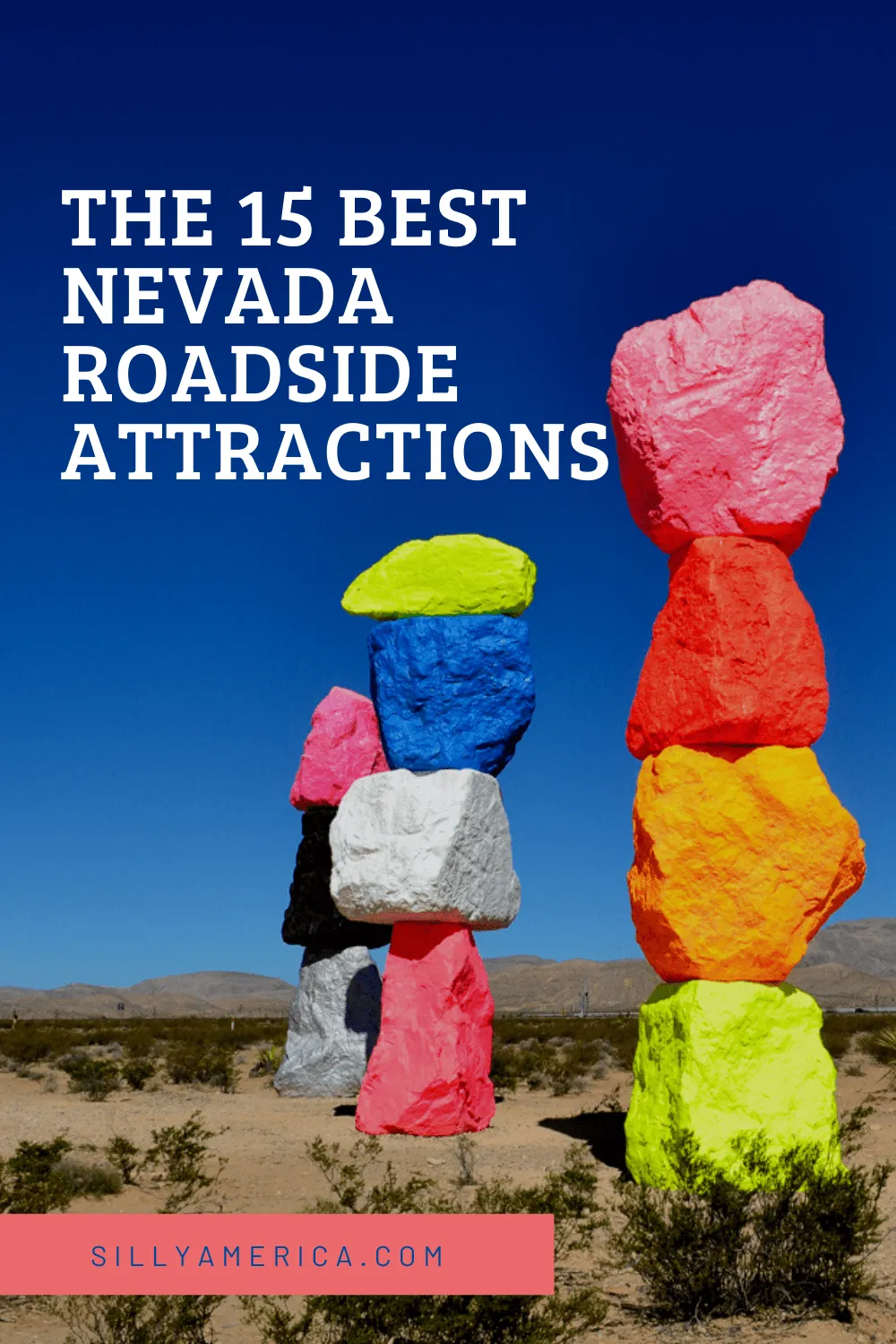 Photo by Natosha Benning on Unsplash