True story: A Las Vegas gondola ride is more relaxing than a gondola ride through Venice. I speak the truth here, I swear. And I highly recommend the Venetian gondola rides at the Venetian Resort as a diversion from the hustle and bustle of daily Vegas life.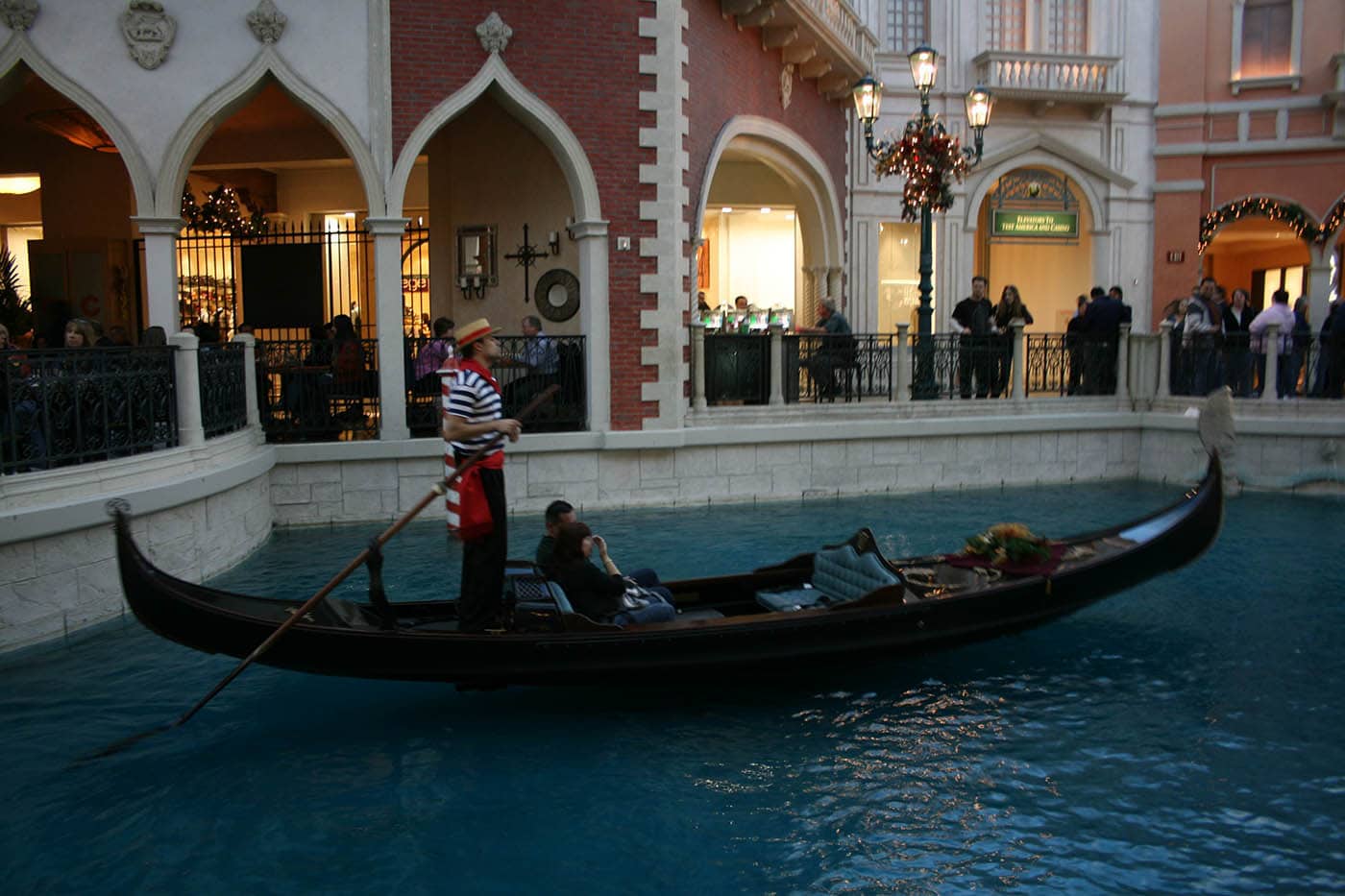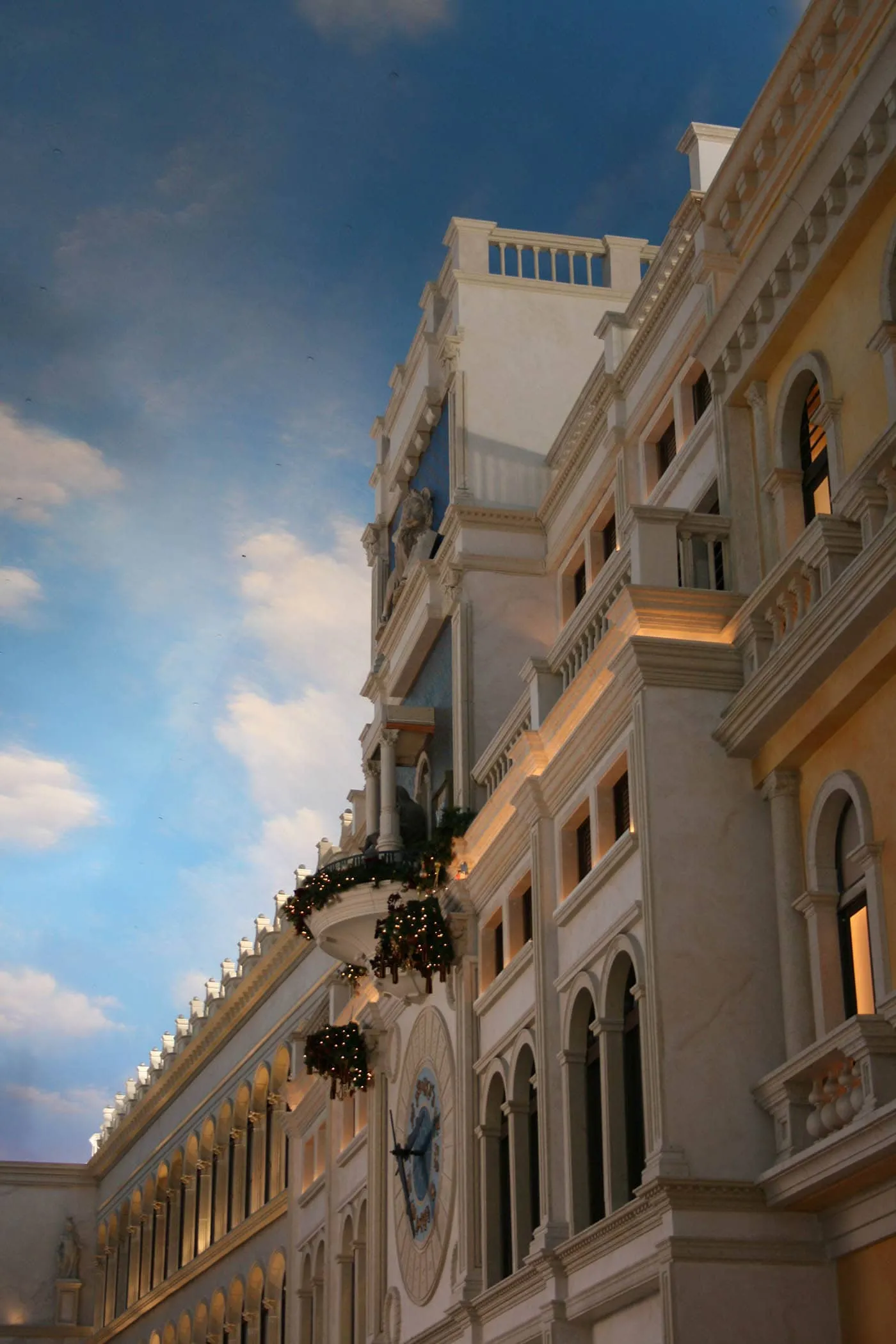 Like many hotel/casinos in Las Vegas, The Venetian is built on a city-centered theme (much like nearby Paris or New York, New York . This one replicating the canals, architecture, and aura of Venice, Italy.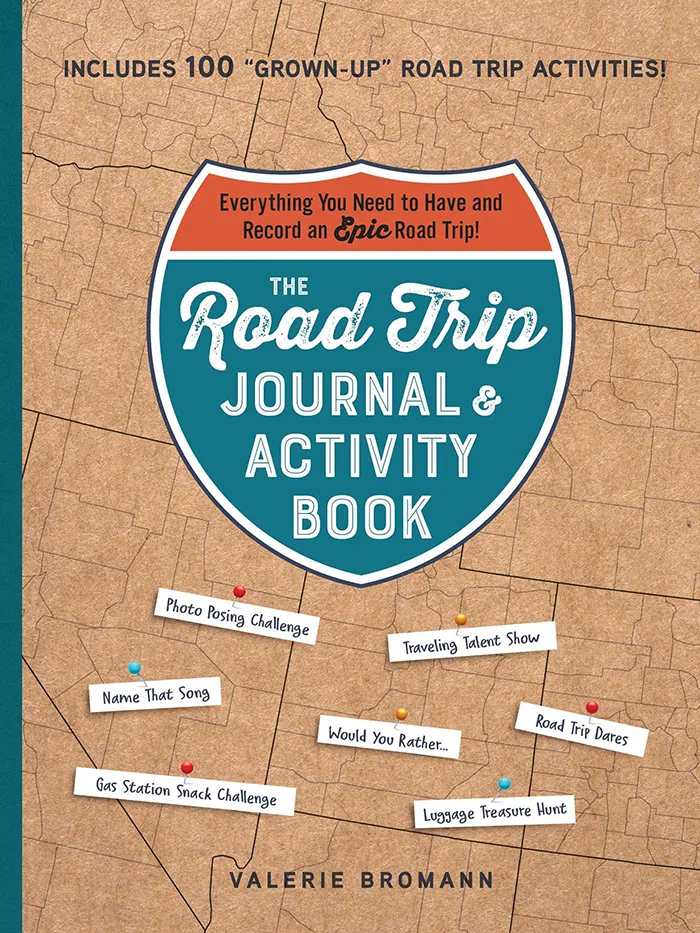 The Road Trip Journal & Activity Book
Everything You Need to Have and Record an Epic Road Trip!
Enjoy fun games and challenges to pass the time on your next road trip and have a keepsake to look back on for years to come with this entertaining must-have for your next vacation.
Most of the themeiness of The Venetian abounds in the "Grand Canal Shoppes," a mall of sorts disguised as an Italian oasis. From the painted-blue sky set to cast off a constant sunshine to the muted red stone and brick facades to the "streetmosphere" of street performers, the Venetian is a mini-Italian city. What makes the hotel, however, into a true silly American oasis in that carved out through the mall is a replica of the Venice canal, complete with shining gondolas and singing gondoliers available to take tourists on a ride through the property.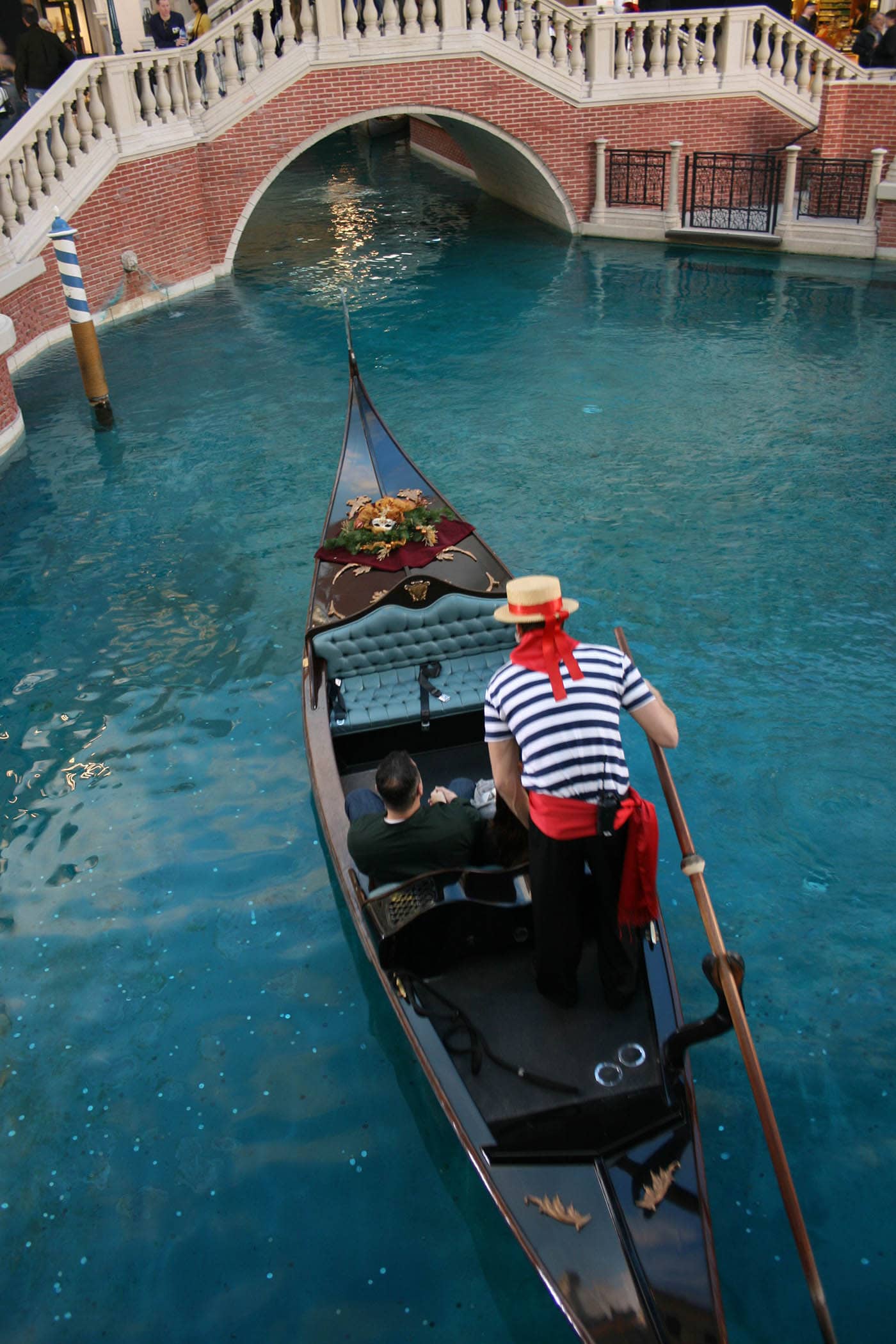 Venetian Gondola Ride Indoor vs. Outdoor
There are two different gondola rides at The Venetian Las Vegas, Nevada: one indoor and one outdoor. Though I have yet to ride the outdoor gondola rides, I can't imagine it being better than indoor. Outside, I imagine, you'd be riding a gondola in Las Vegas, with views of the nearby hotels and casinos. But indoors you are riding a gondola through Venice. It's a more authentic experience in a fabricated Italy.
Whether you choose to take a ride inside or outside, take a break from gambling (hopefully on the Sigma derby plastic race horse game!), Cirque du Soleil shows, and checking out the World's Largest Chocolate Fountain and take a ride through Vegas on a Venice gondola!
---
"Authentic" Venetian Gondola Rides

Location: The Venetian, 3355 Las Vegas Blvd. South, Las Vegas, NV 89109
Cost:
Shared Gondola (Seats Four):  $29.00 per person
Private Gondola (For Two):  $116.00
A photo package is also available starting at $22.
Indoor Gondola Ride Hours:
Sunday – Thursday: 10:00 am – 11:00 pm
Friday – Saturday: 10:00 am – 12:00 am
Outdoor Gondola Ride Hours (weather permitting):
Sunday – Thursday: 5:00 p.m. – 10:45 p.m.
Friday – Saturday: 5:00 p.m. – 11:45 p.m.
Ticket Booth Hours:
Indoor Gondola: 9:30 a.m.
Outdoor Gondola: 10:00 a.m.
Restrictions: Reservations must be made in person, same day only.
Photos: December 1, 2007
Information Updated: November 6, 2018
---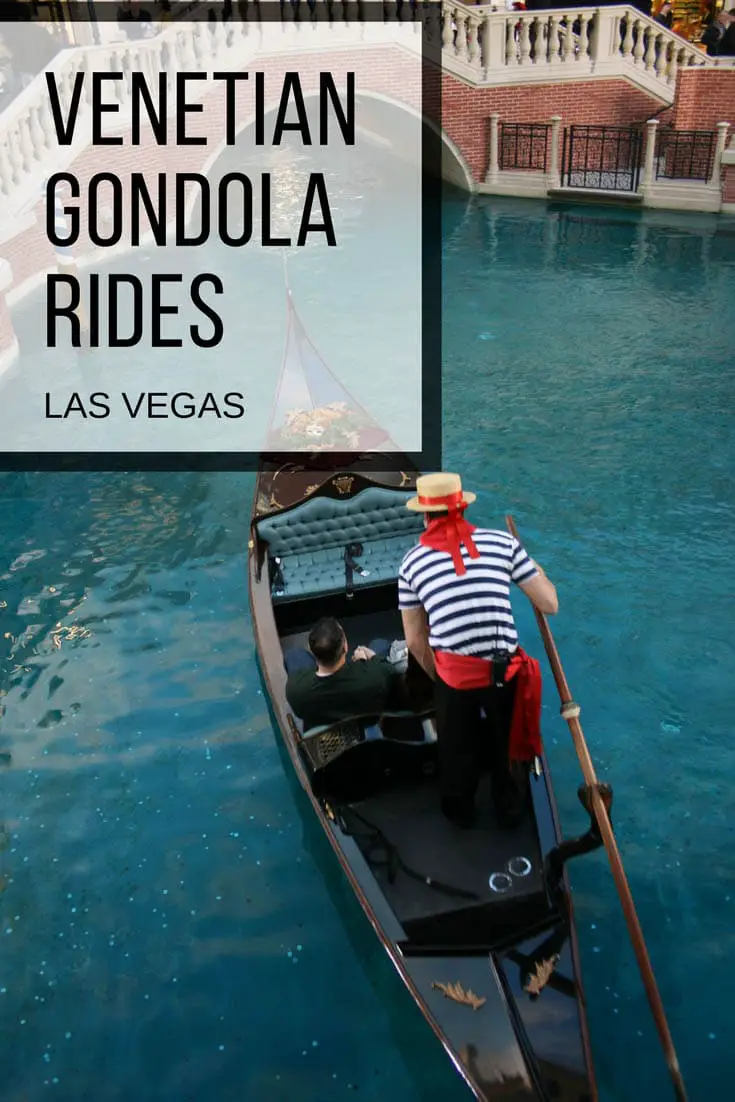 Want another taste of Italy in America? Check out the Leaning Tower of Niles in Niles, Illinois!