Take a trip down memory lane in Lexington, Illinois. Route 66 Memory Lane, that is.
An original 1-mile stretch of Route 66 has been restored and turned into an interpretive trail complete with original pavement and vintage billboards and signs for Burma Shave, Nehi, and more. This original two-lane stretch of the Mother Road was dedicated in 1926.
The trail is open year-round to pedestrians and bicyclists and occasionally welcomes automobiles during festivals and on special occasions. Find it about 10 miles north of Bloomington-Normal, just off the modern day I-55.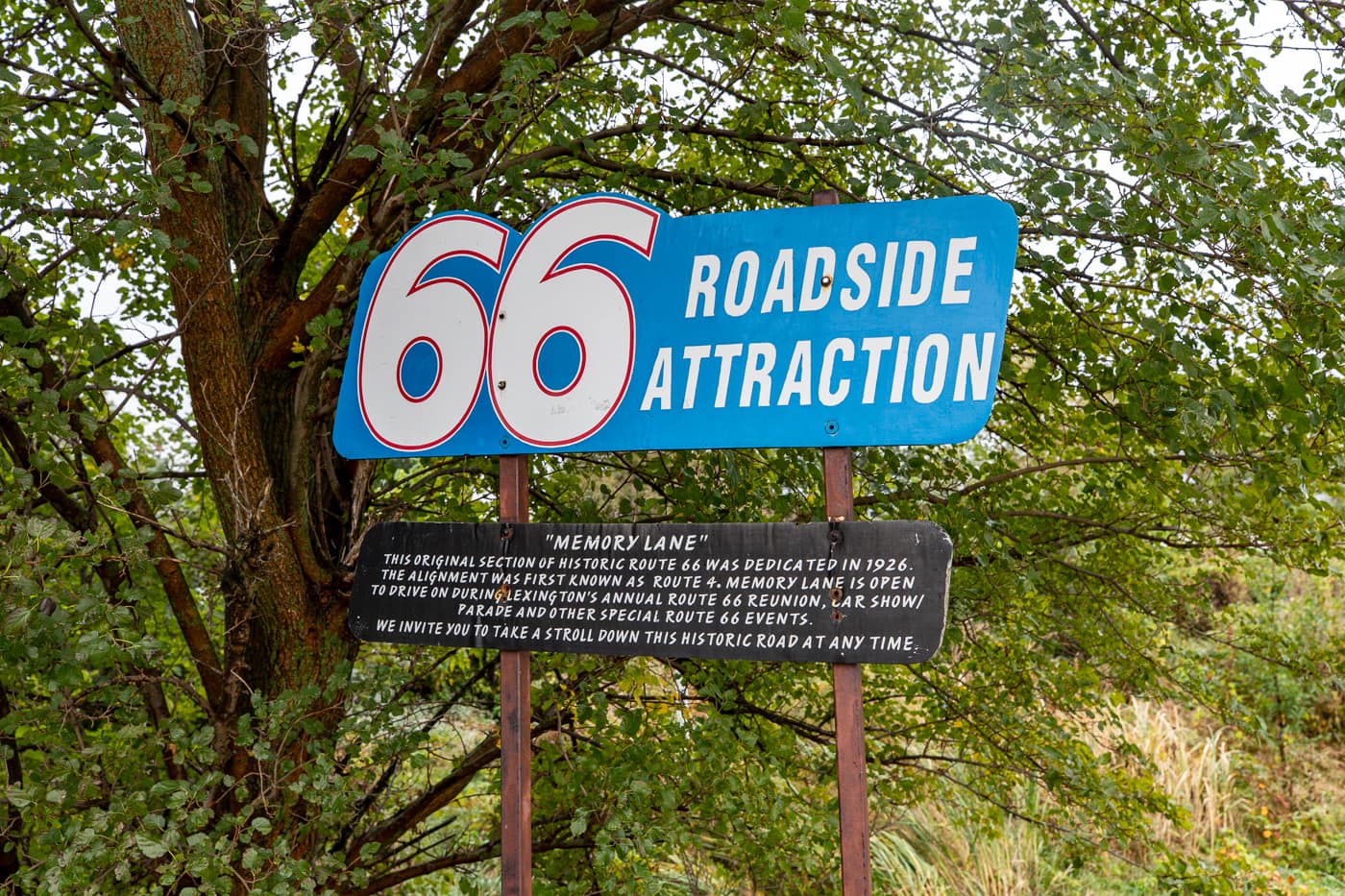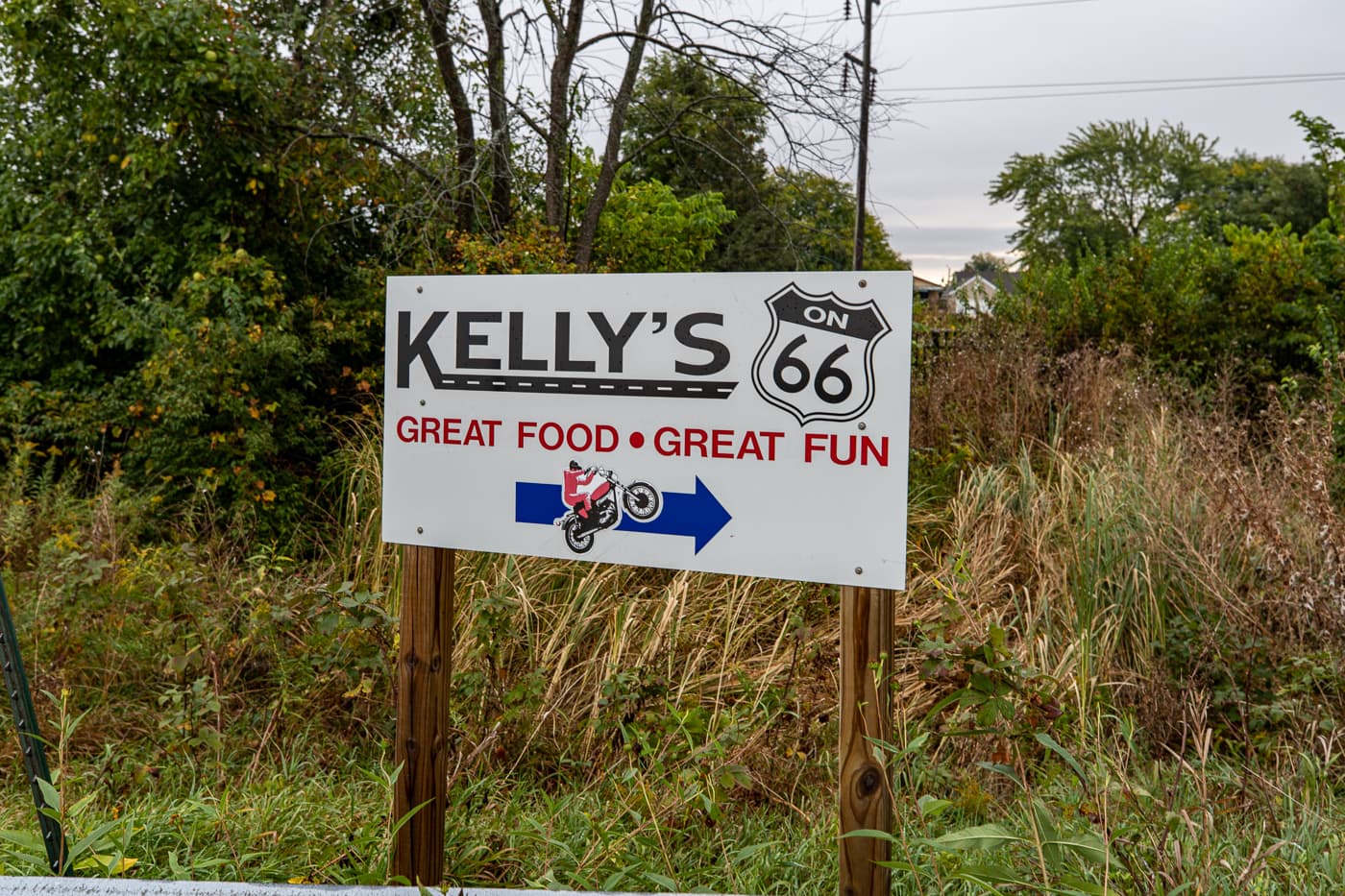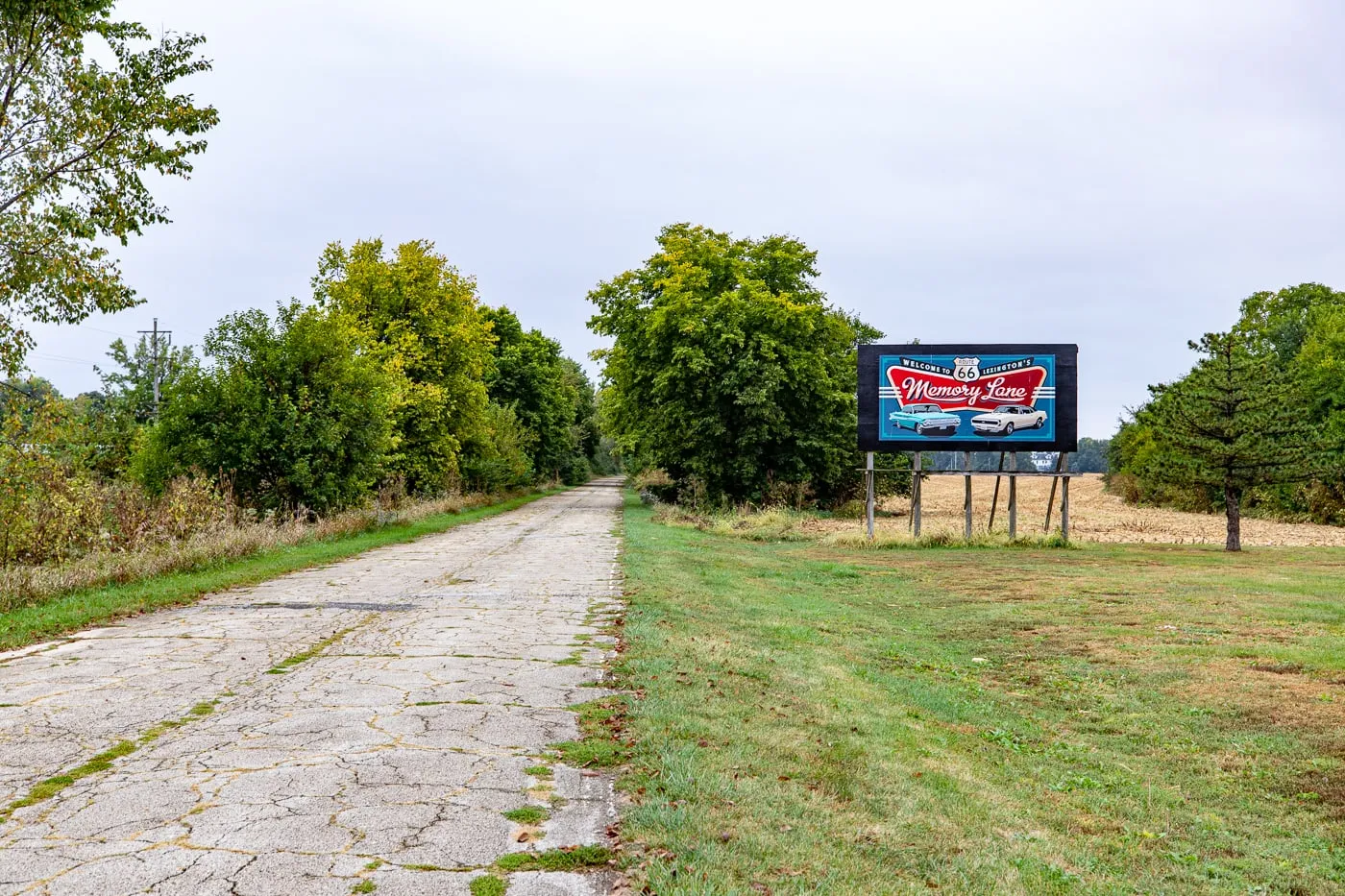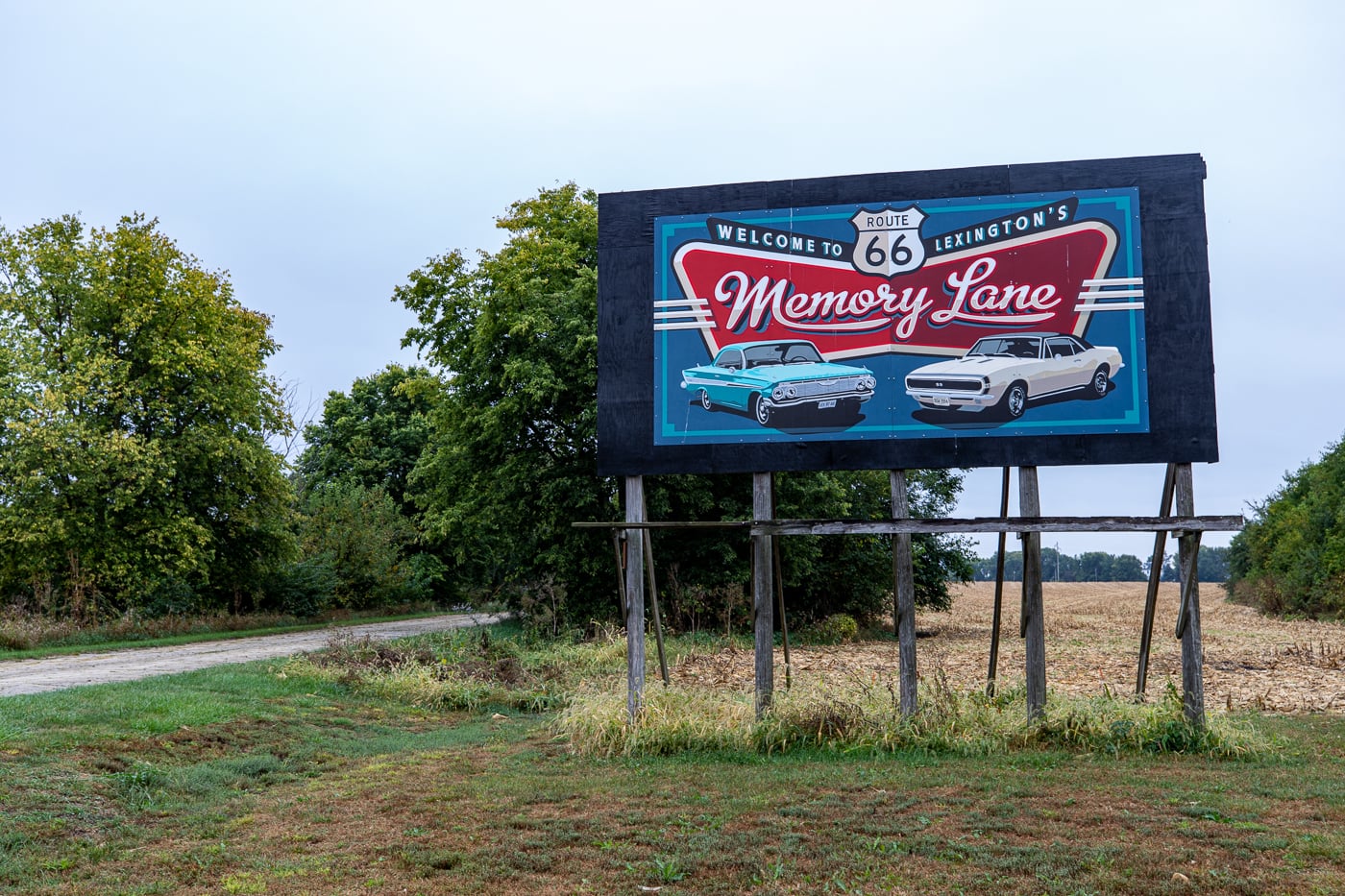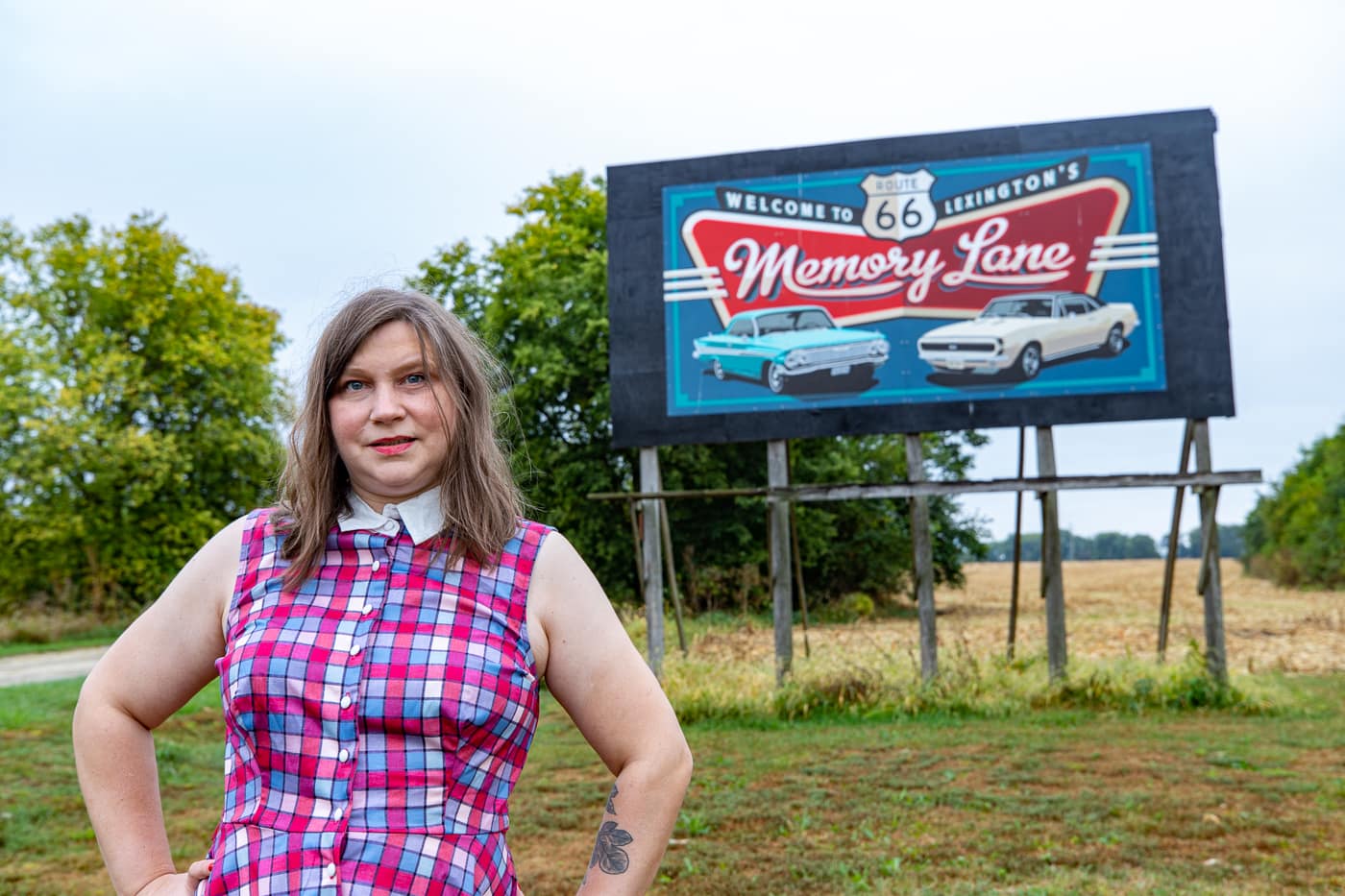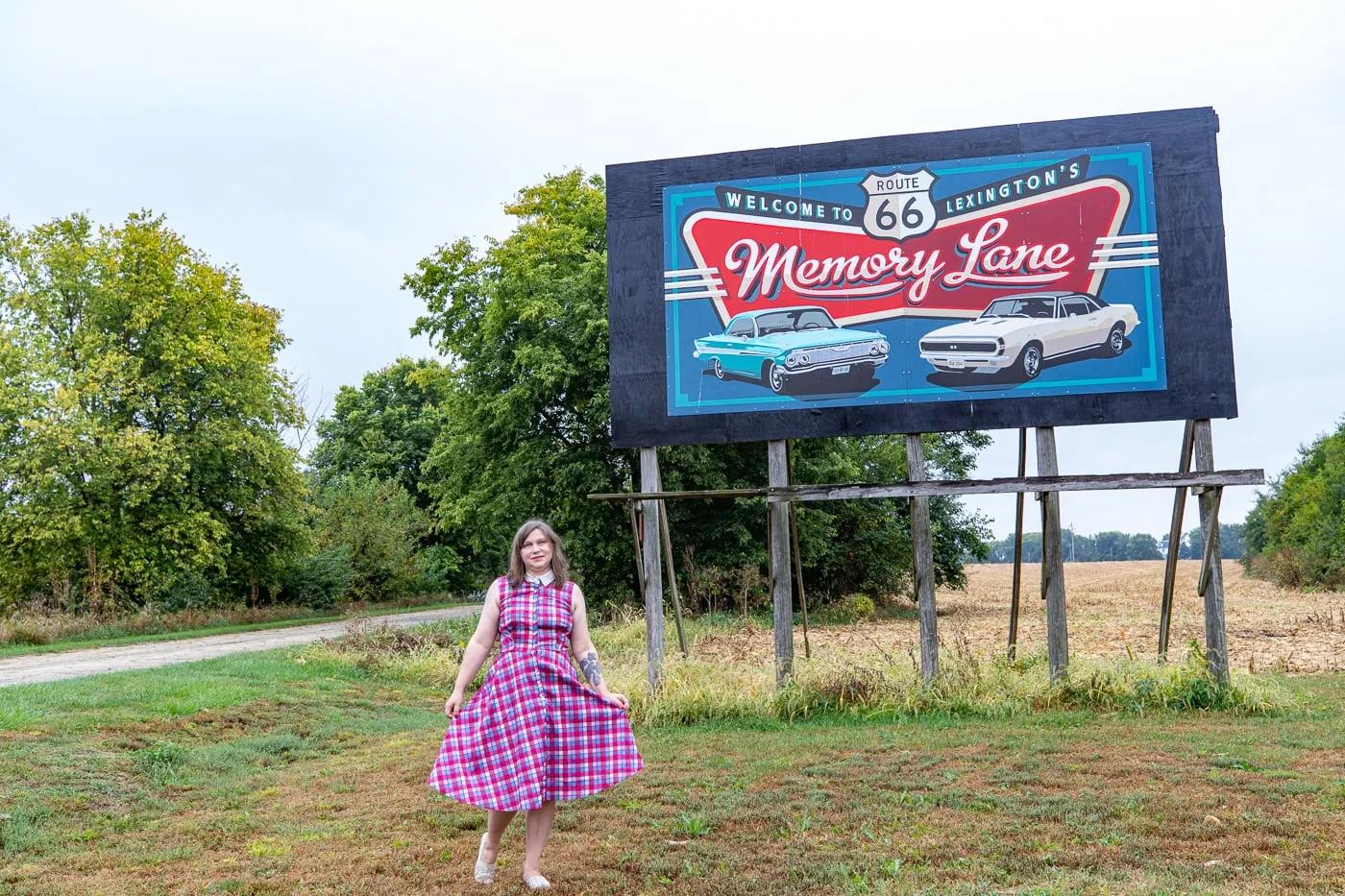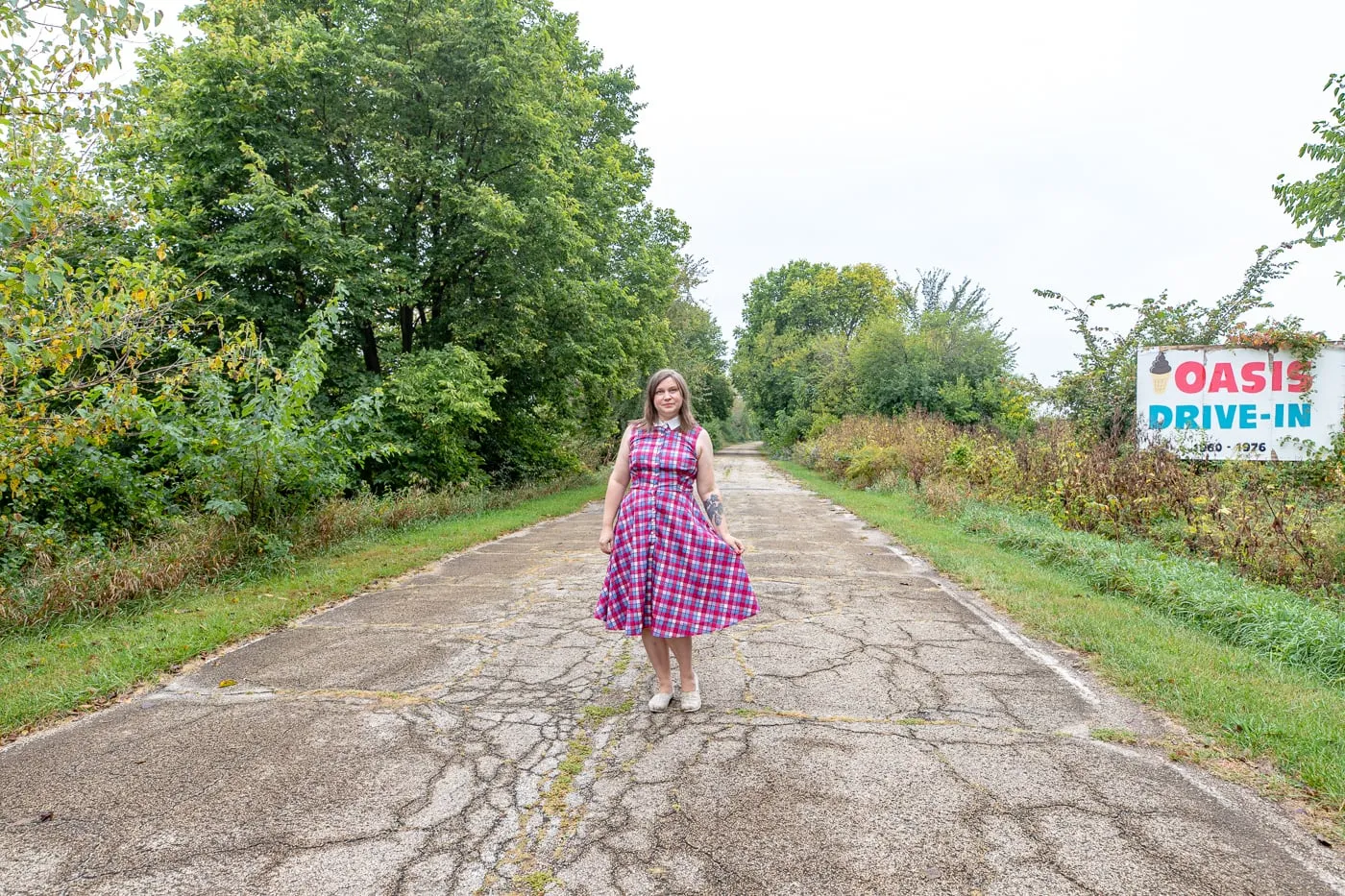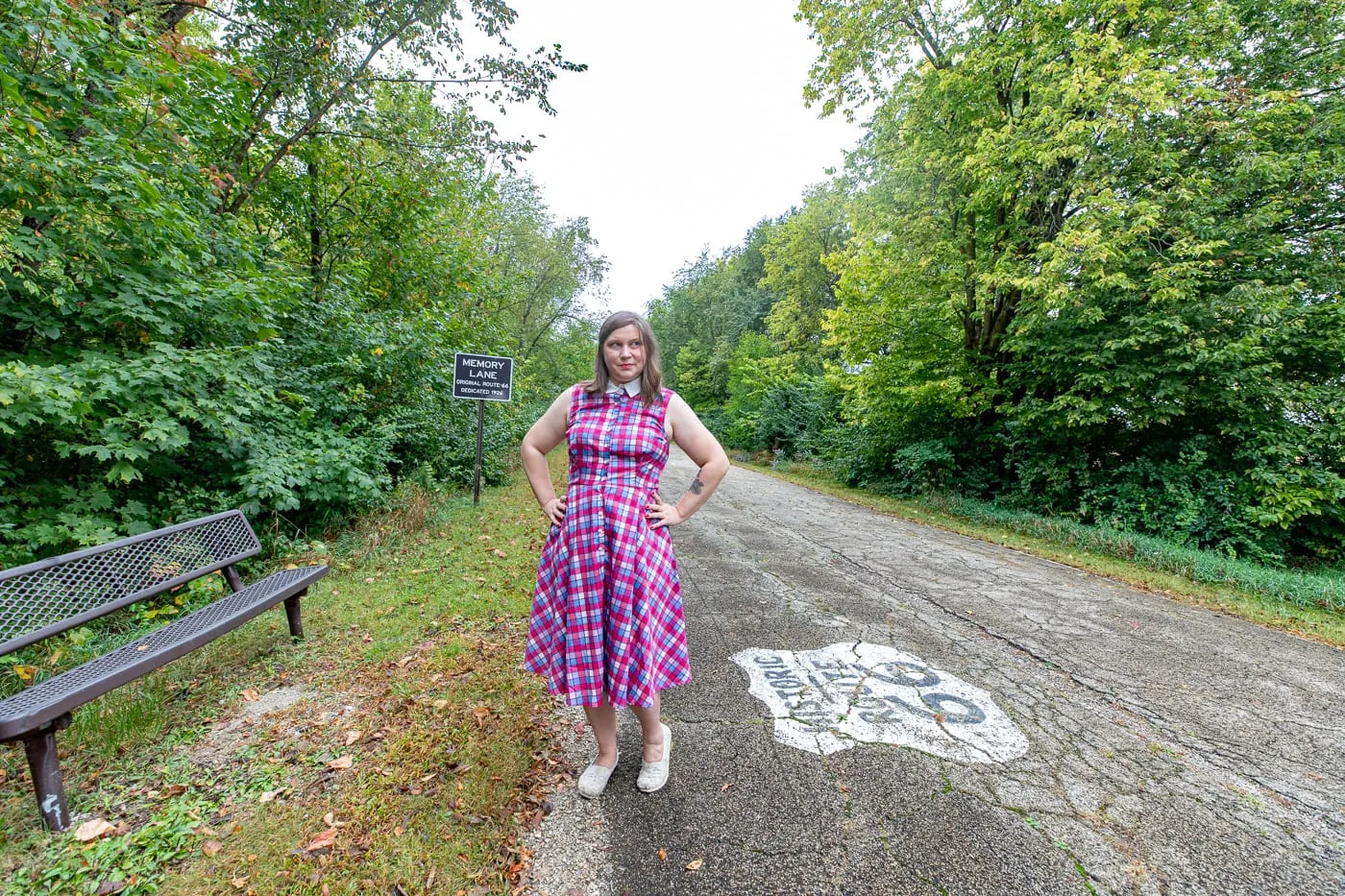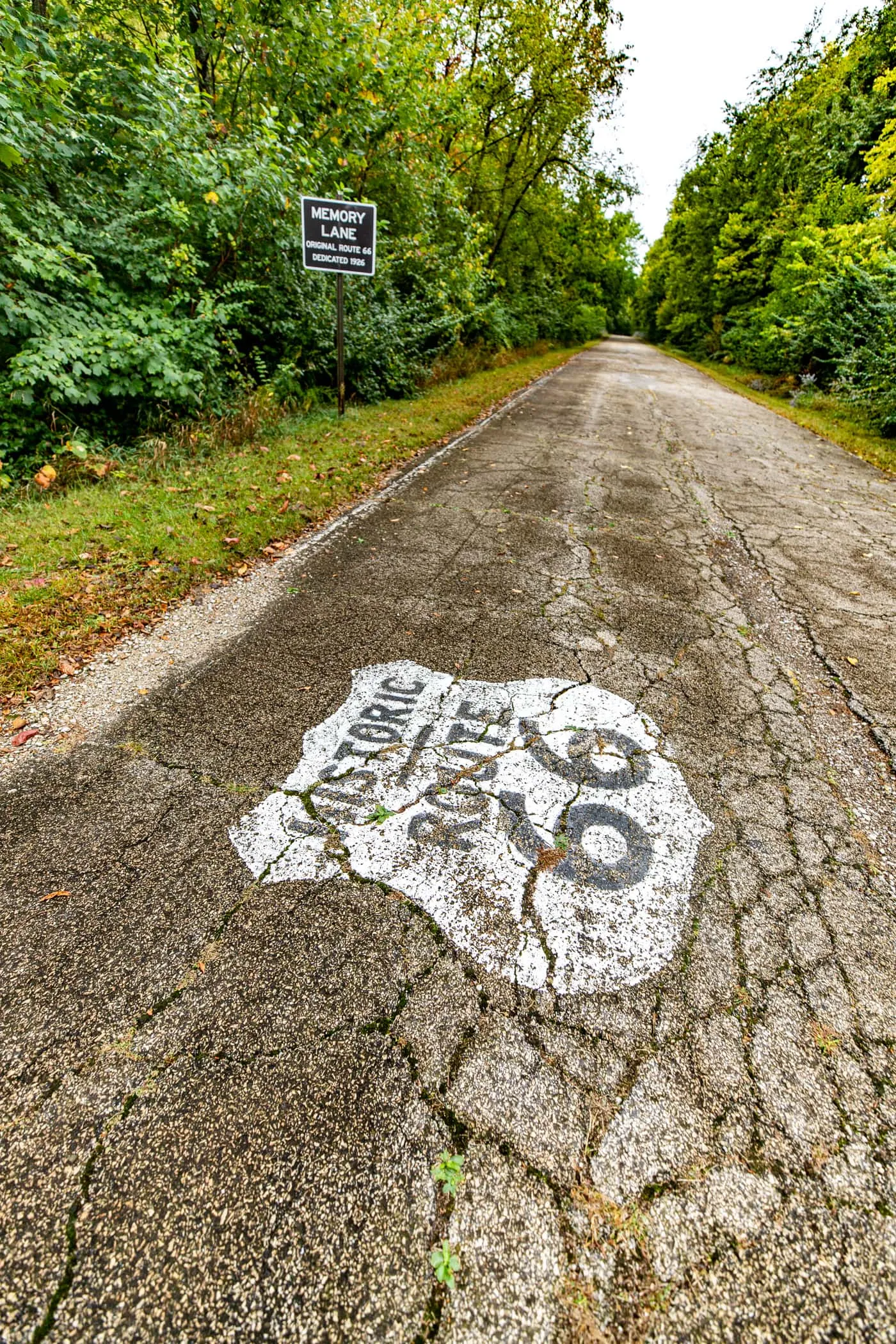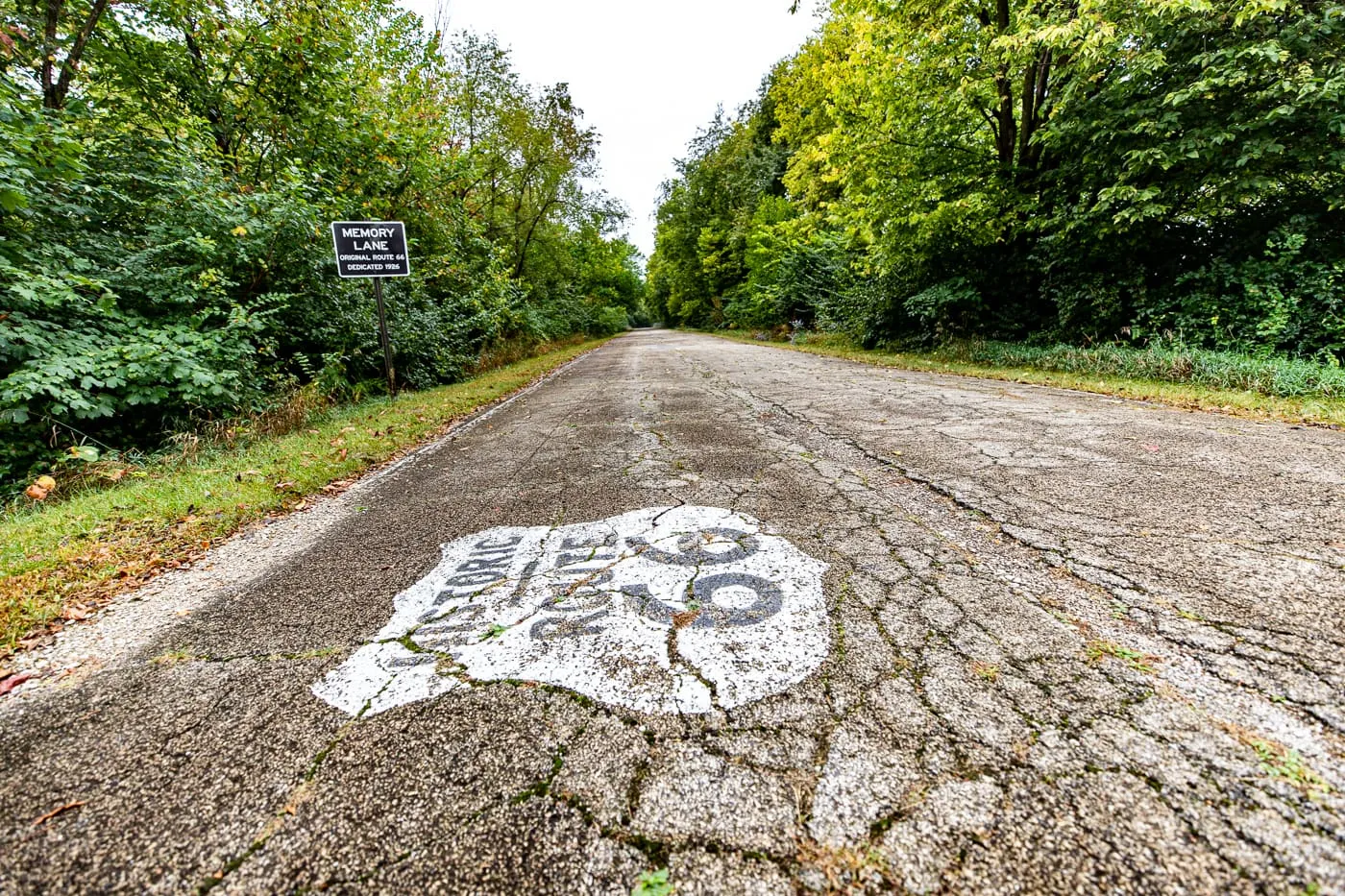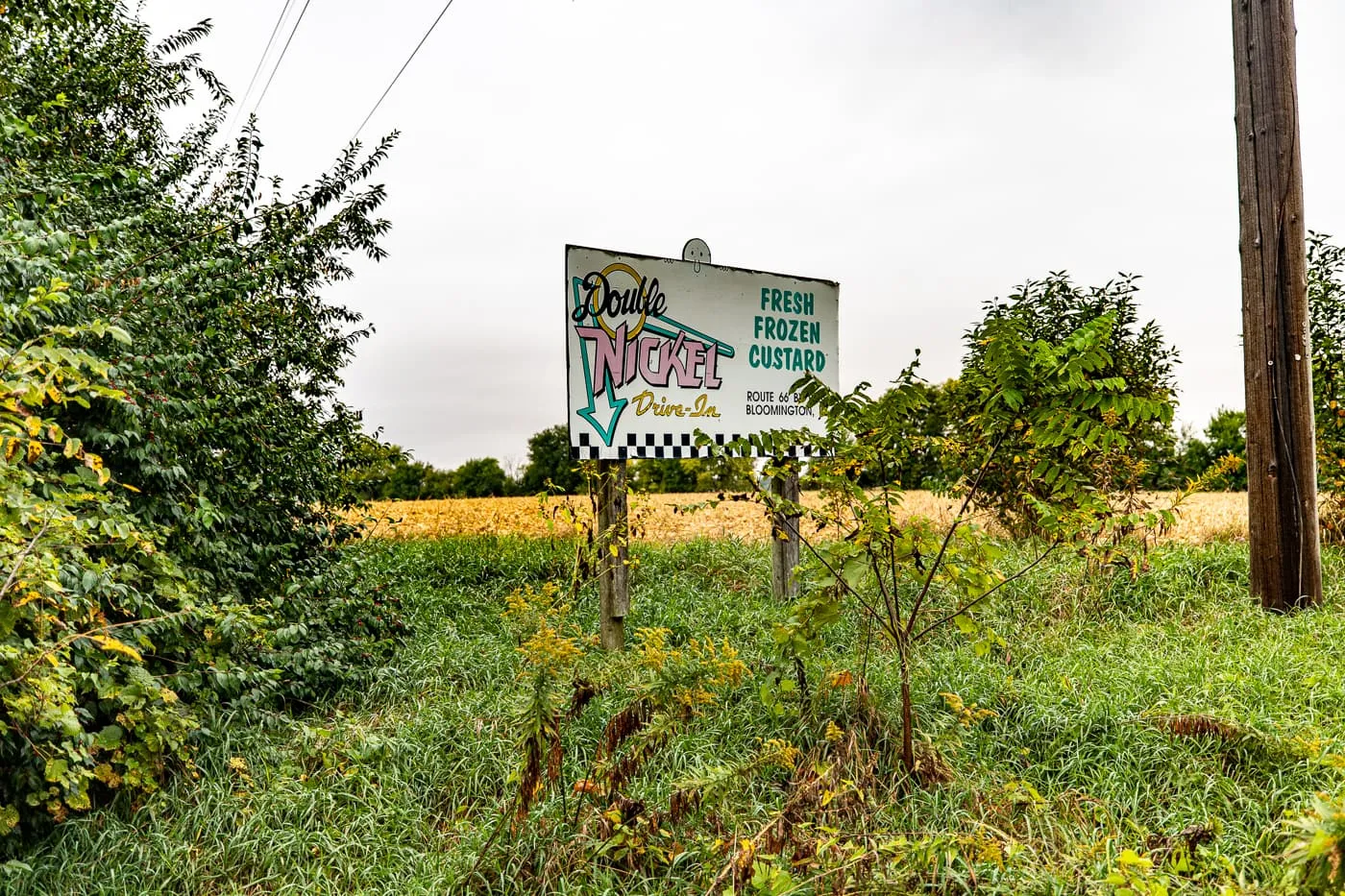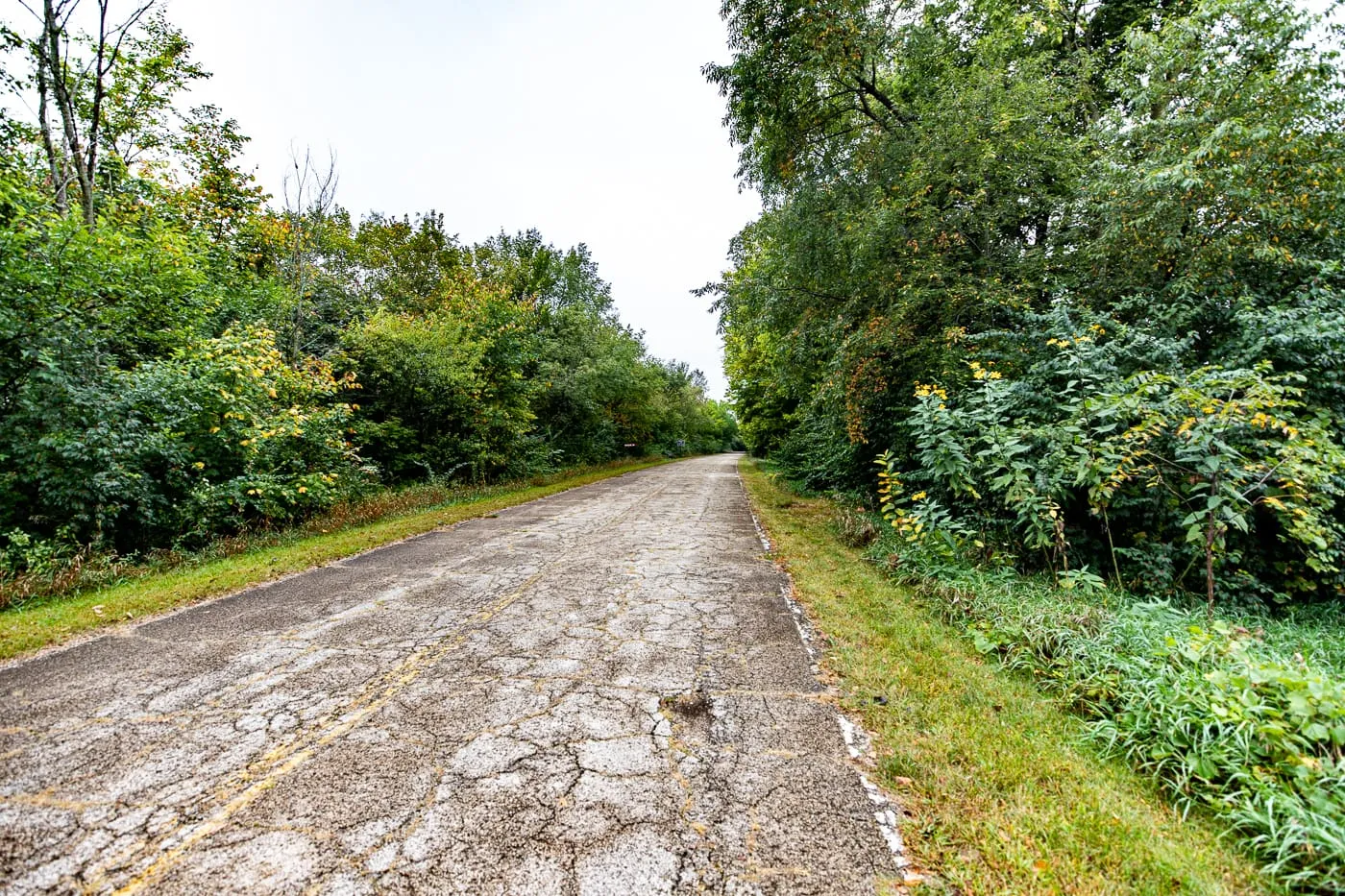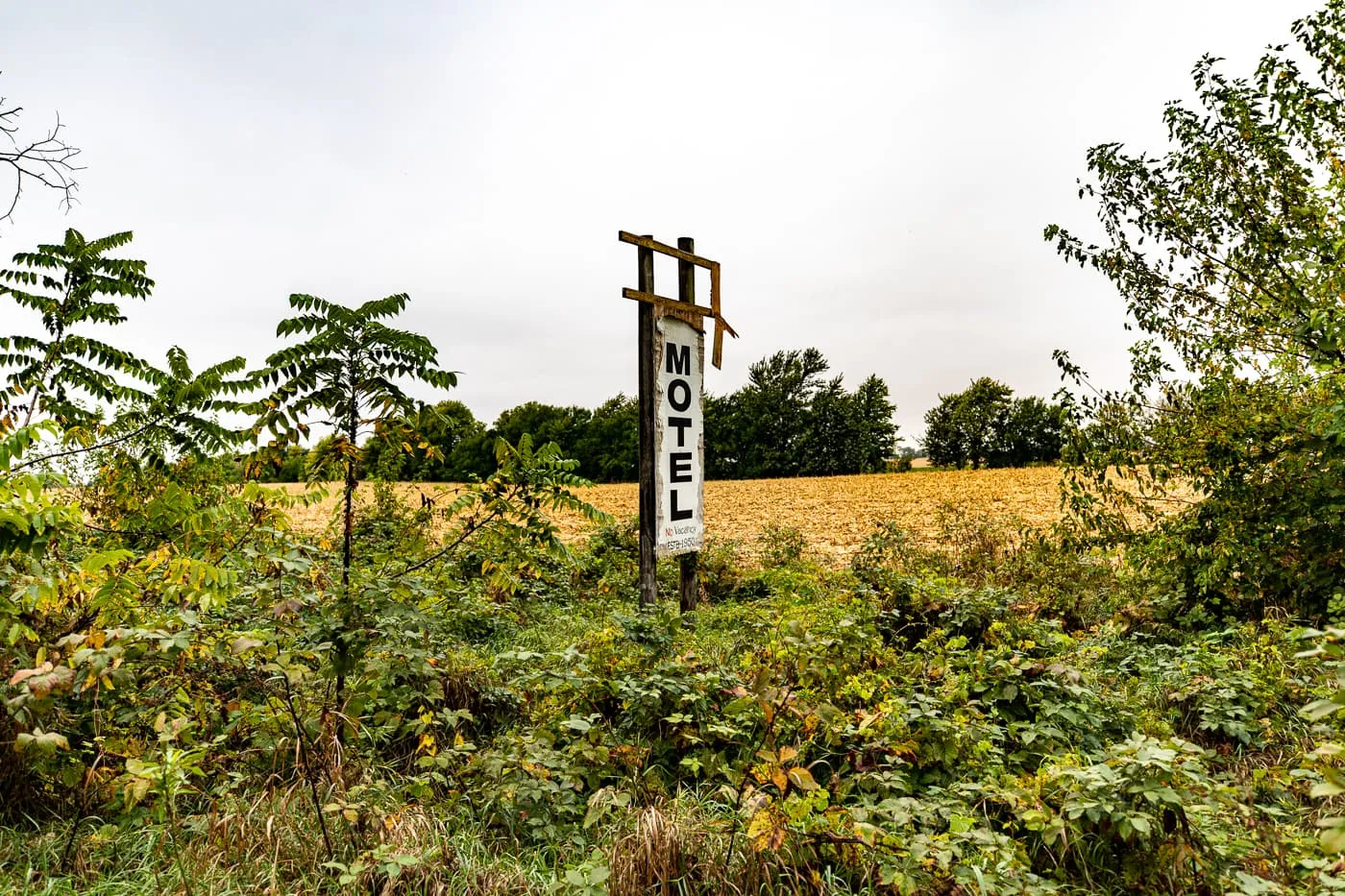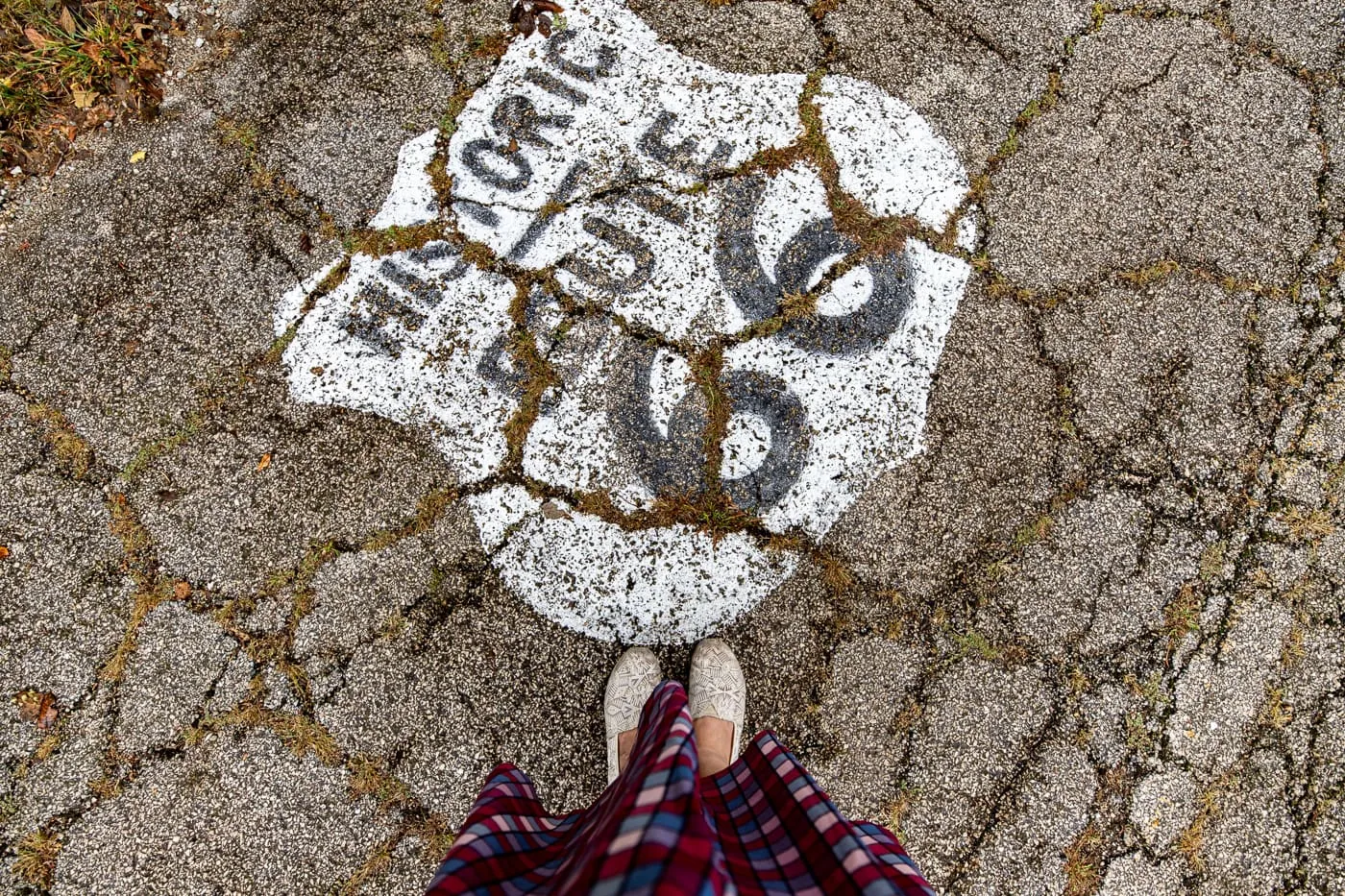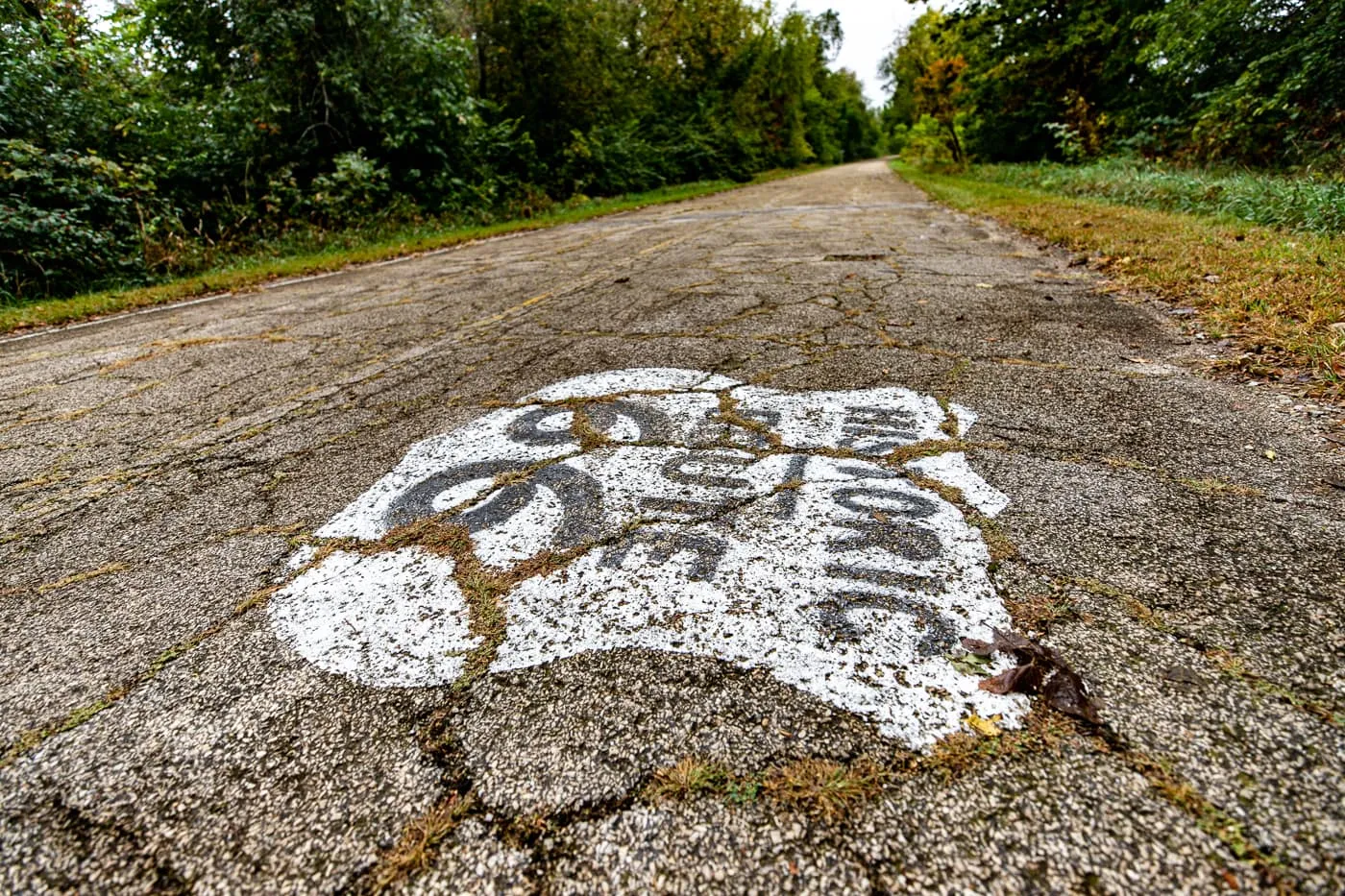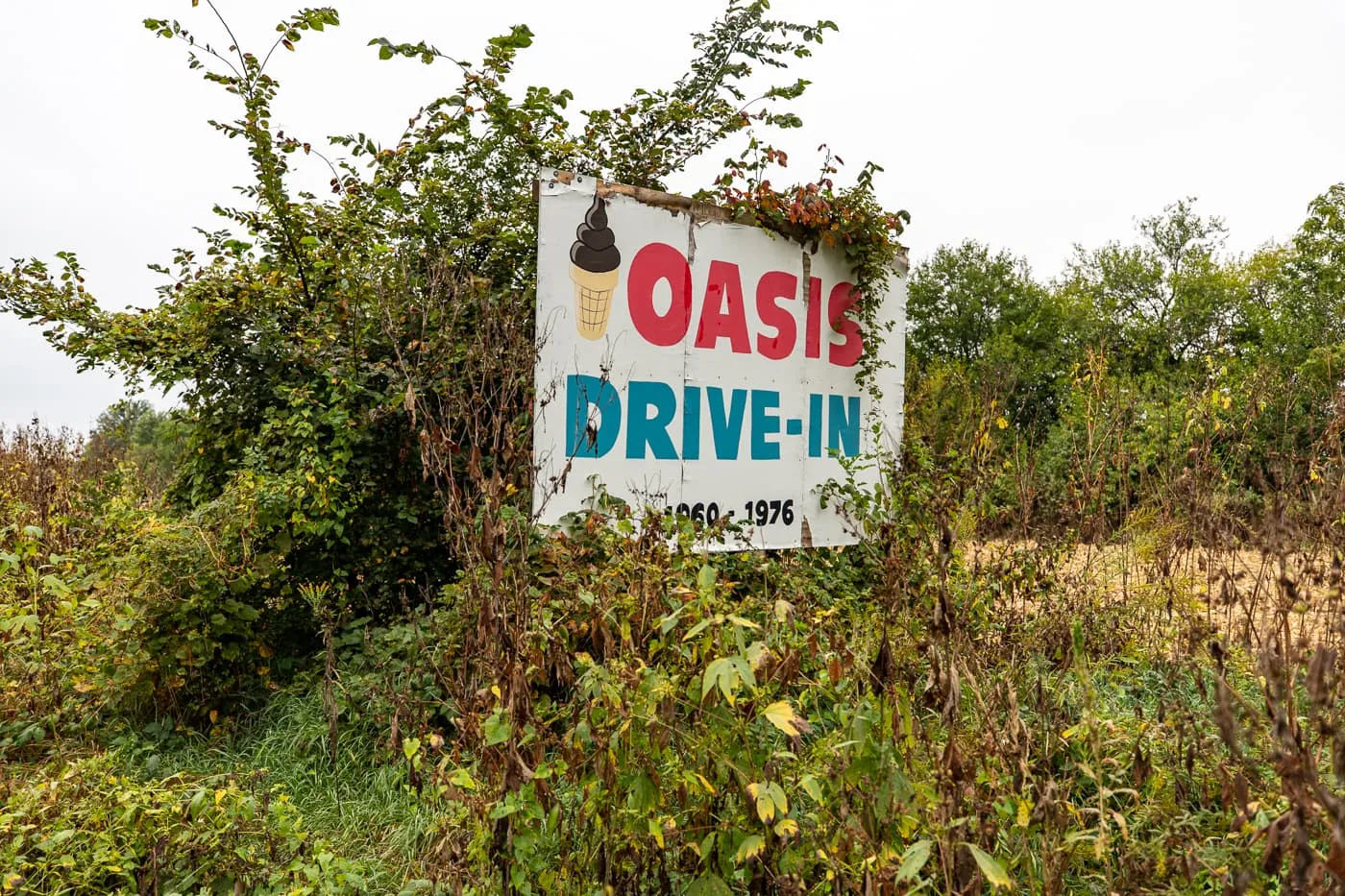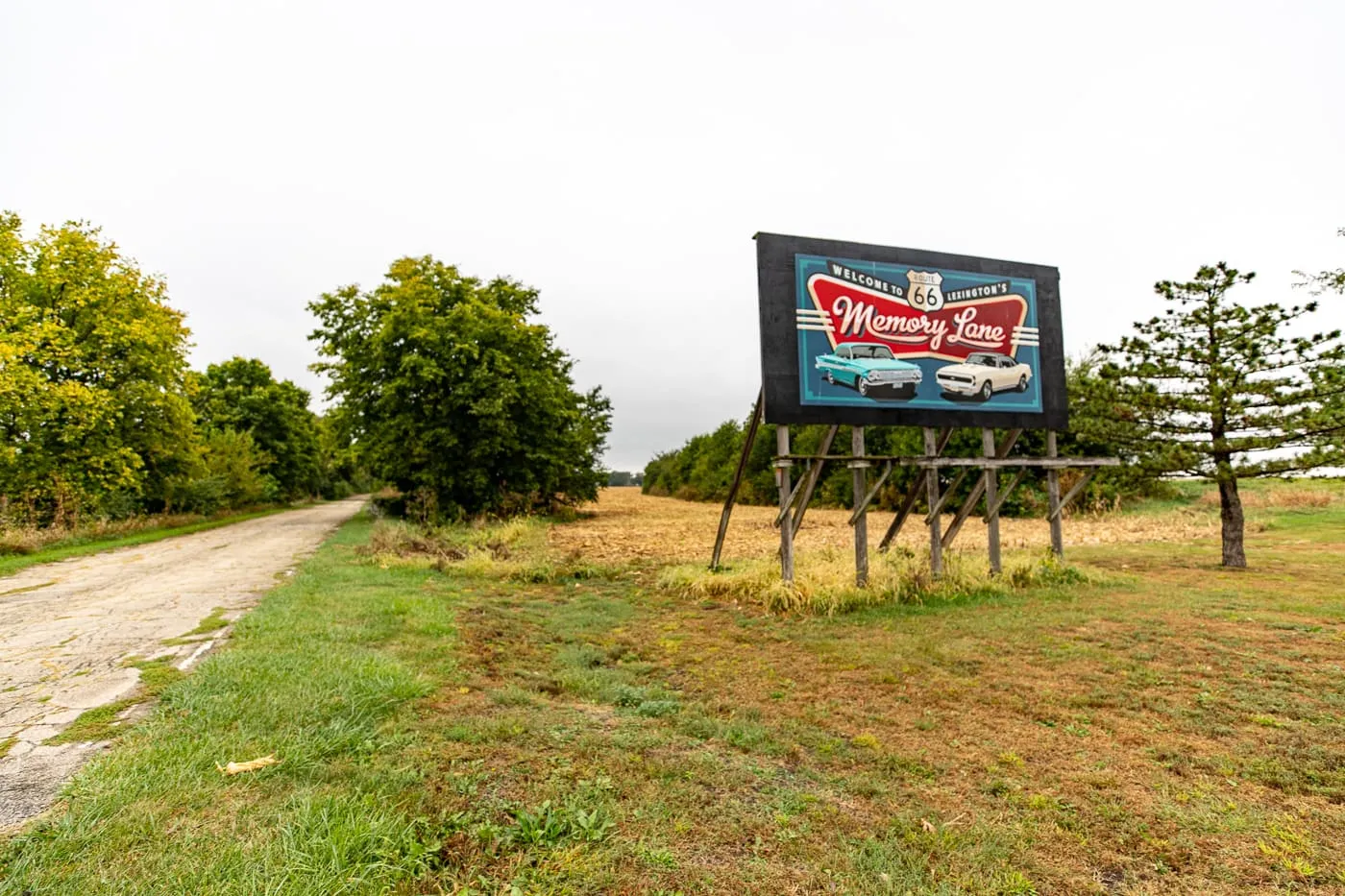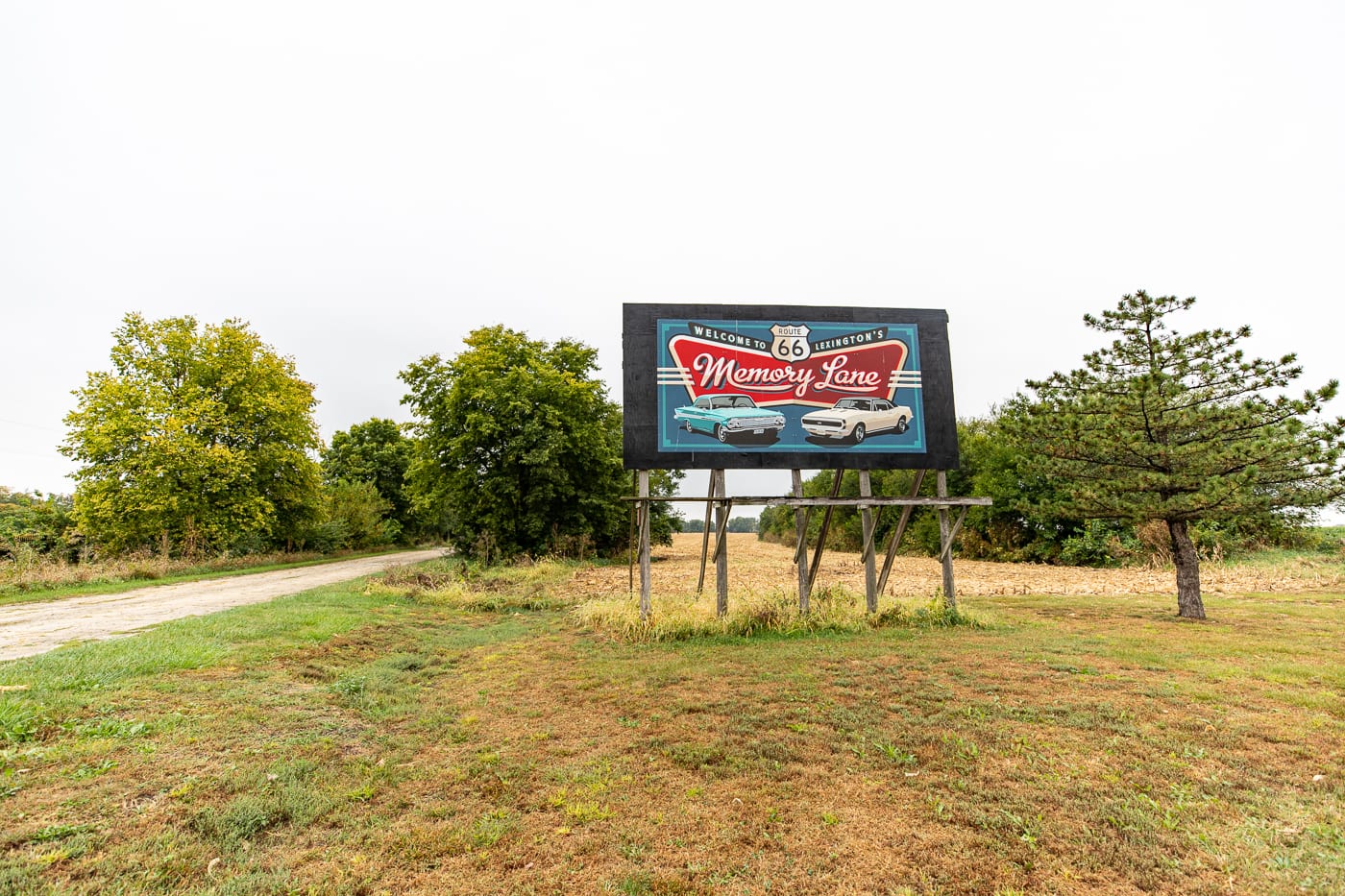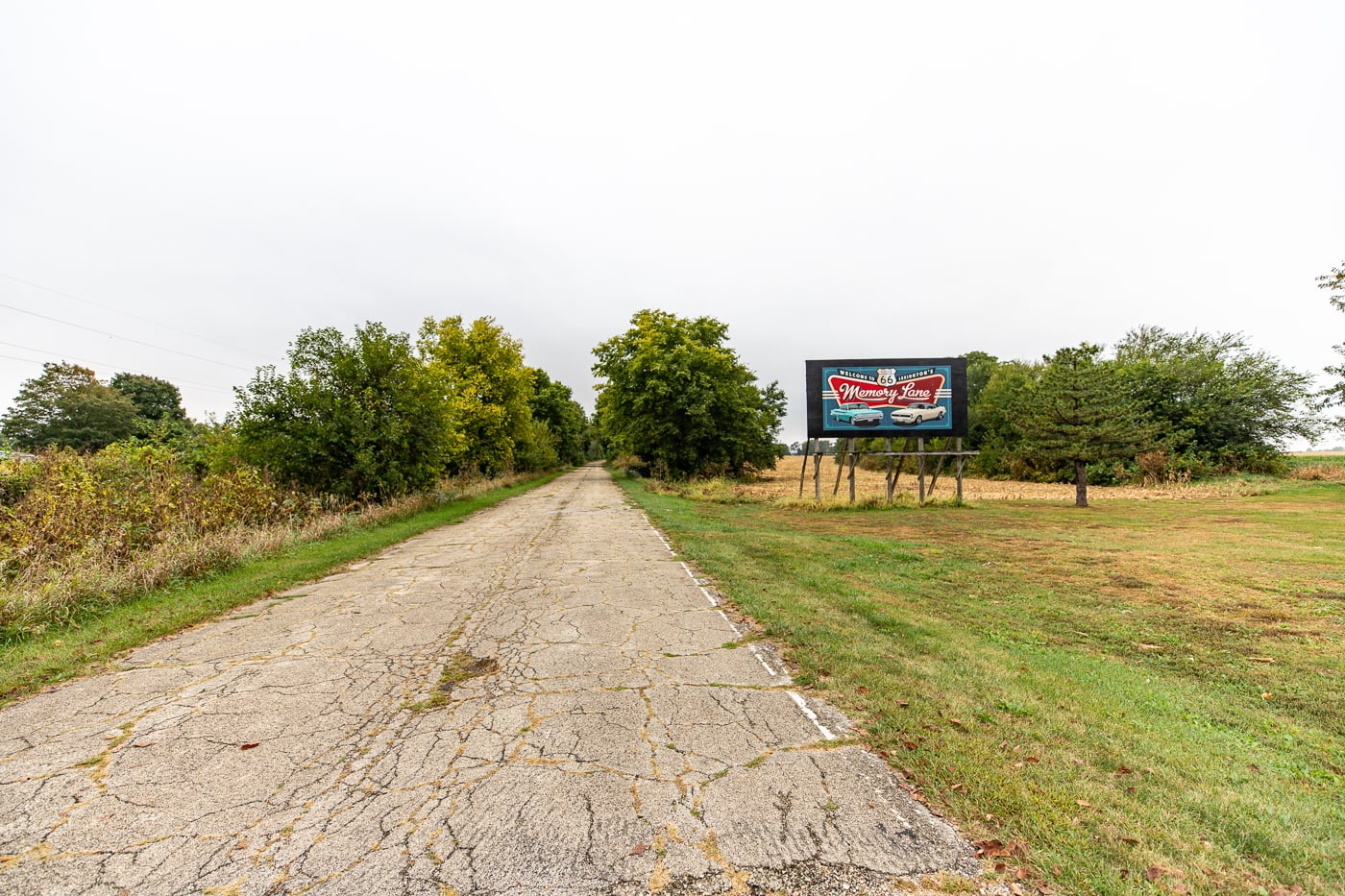 Route 66 Memory Lane
Address: Parade Rd, Lexington, IL 61753
Hours: Always Visible
Cost: Free to See
Pin this Illinois Route 66 attraction: