Pontiac, Illinois is a quintessential stop on Route 66. It is home to the Route 66 Association of Illinois Hall of Fame and Museum, many historical places, and one of the most photographed murals on Route 66. But there are more than 20 other works of public art painted across the historic downtown that give Pontiac the moniker, Route 66 Mural City. Let's check them out.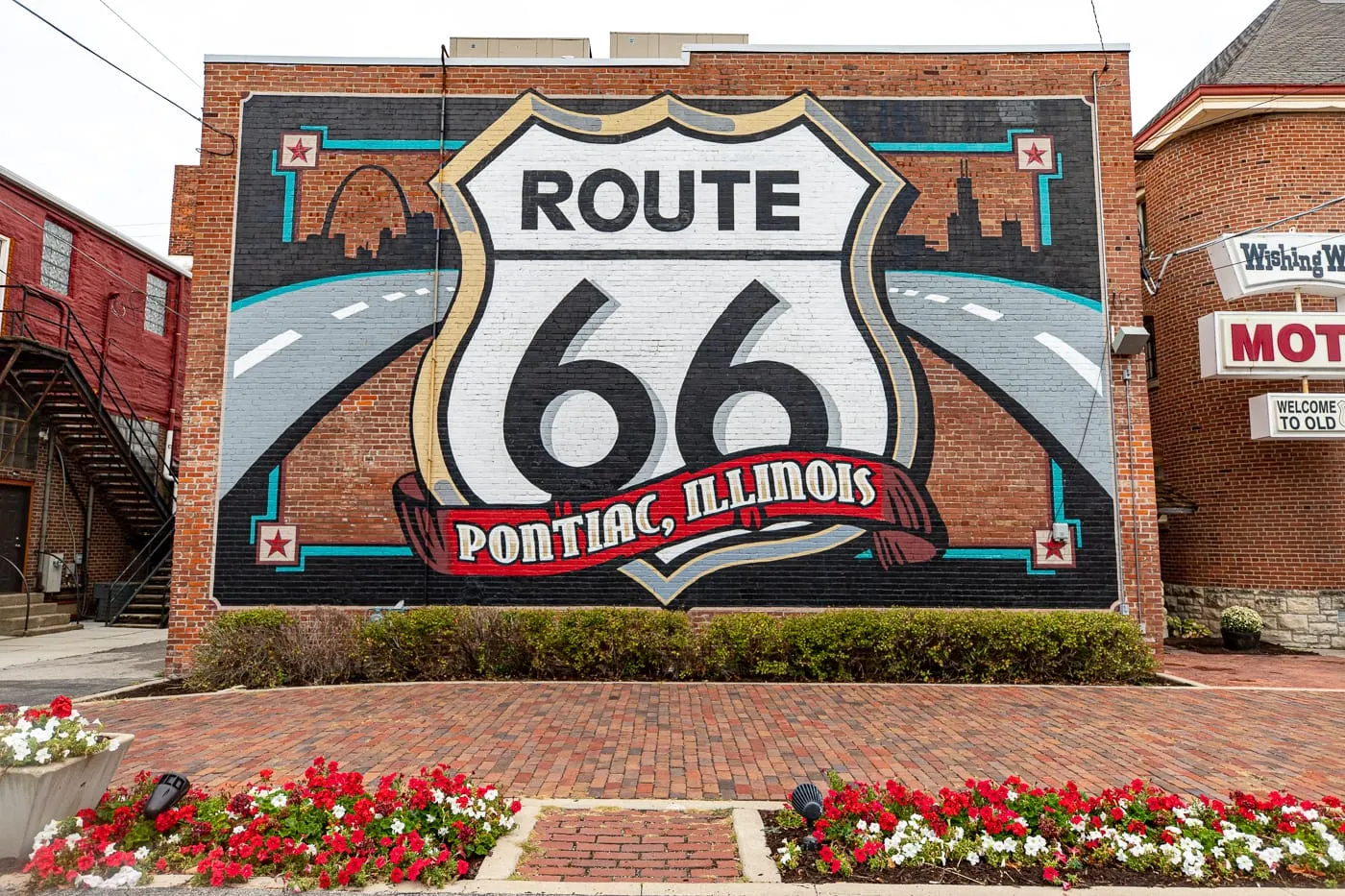 ​​Route 66 Shield Mural
Route 66 Hall of Fame and Museum
110 W Howard St.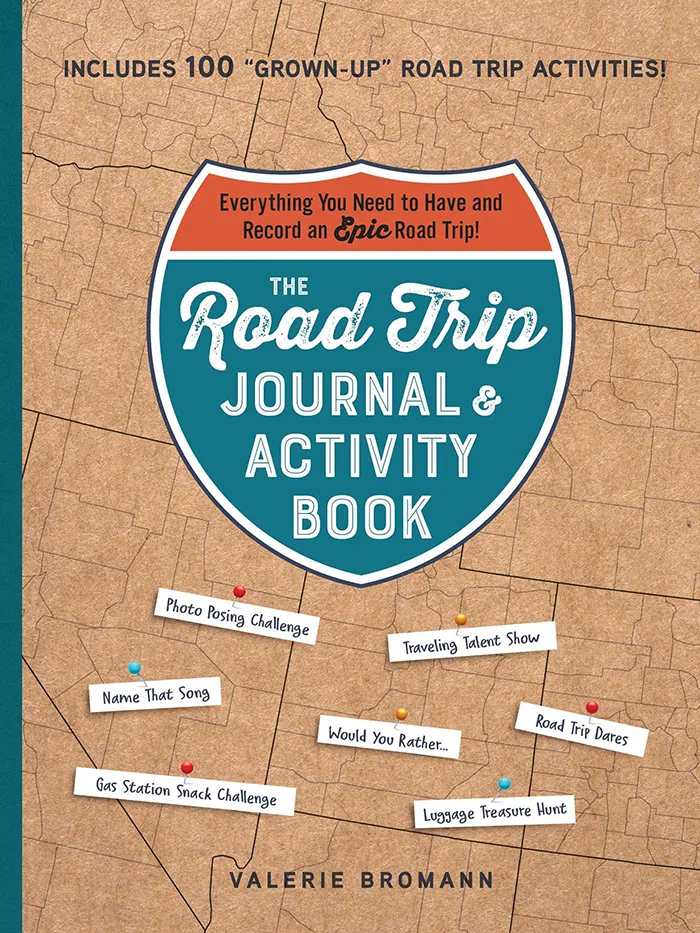 The Road Trip Journal & Activity Book
Everything You Need to Have and Record an Epic Road Trip!
Enjoy fun games and challenges to pass the time on your next road trip and have a keepsake to look back on for years to come with this entertaining must-have for your next vacation.
Artist: Diaz Sign Art.
The first, the biggest, and the most well-known Route 66 mural in Pontiac, Illinois…and perhaps on the entire Route. The​​Route 66 Shield Mural was painted in 2006 on the exterior wall of the Route 66 Hall of Fame Museum. It's a quintessential stop for Route 66 photos in Pontiac. You can even drive your car up in front of it! In front of the mural are original red bricks from the route itself.
More Mural City murals in Pontiac Illinois:
Abe Lincoln & Strevell House Mural
101 E Washington St.
Artists: Mike Meyer and Adam May
A mural celebrating the time Abraham Lincoln visited Pontiac in January 1860. Jason Strevell, a local lawyer, measured the future president because he couldn't believe he was taller than himself.
Allen Candy Co.
220 W Madison St.
Artist: Jay Allen
A local candy store founded by Harry Allen in the late 1800s.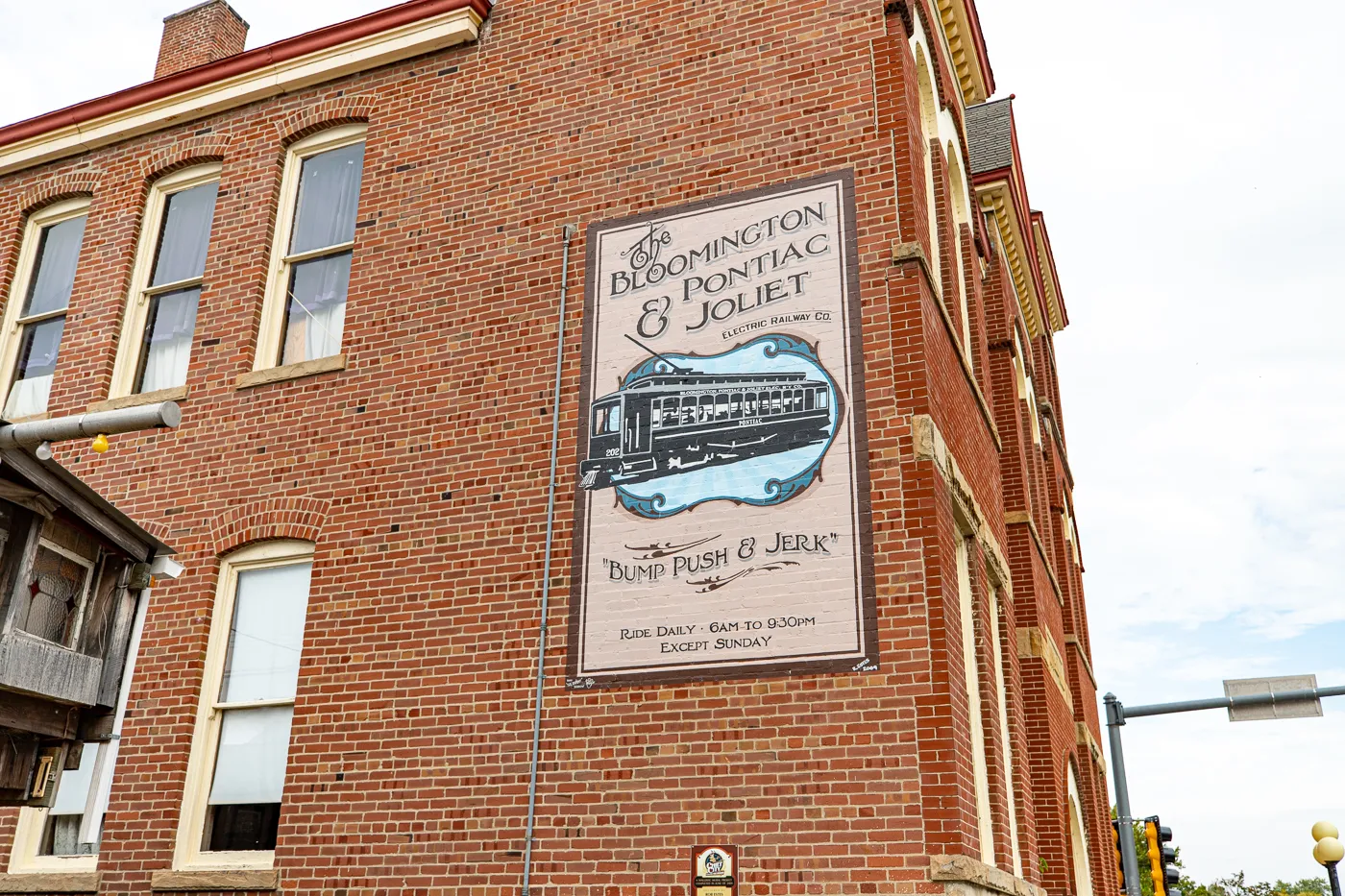 Bloomington, Pontiac, & Joliet Interurban Railroad
315 N Main St
Artist: Rob Estes
Between 1905 and 1925 the PB&J railroad ran streetcars from Pontiac to Odell and Dwight.
Chautauqua Assembly
100 E Madison St.
Artists: David and Susie Butler and Dan Sawatzky
Chautauqua was an adult education and social movement popular in the late 19th and early 20th centuries that brought entertainment and culture to communities, with speakers, teachers, musicians, showmen, preachers, and specialists In 1898 the movement was adopted in Pontiac and ran for 30 years.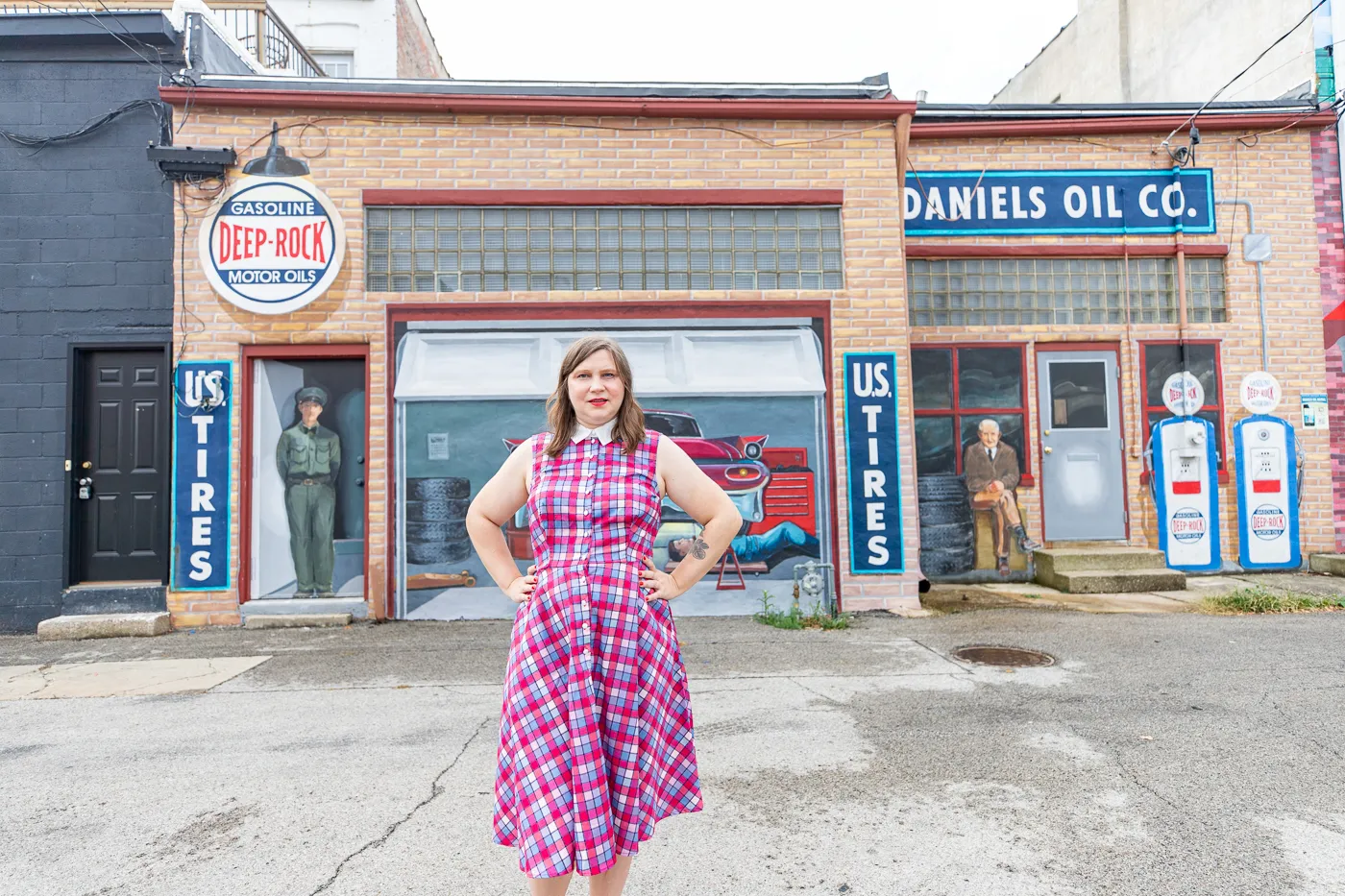 Daniels Oil
314 N Main St
Artist: Diaz Sign Art.
Depicts a gas station tormerly located in downtown Pontiac.
Drink Coca-Cola
303 N Main St.
Artist: Sonny Franks
Features Corsair fighter planes and a man drinking Coke in the same place where an original 1920s Coca-Cola advertisement once was.
Fire House
201 W Howard St.
Artist: Stephan Connor 
Mural honoring the city's Fire Department, painted on the door of the town's current fire department.
Humiston Heritage
305 W Howard St.
Artist: Gary Anderson
Mural celebrating the Bennet Humiston Trust. After Harriet Camp Humiston passed away in 1920 the trust was established for "the use and benefit of the inhabitants of the City of Pontiac for educational and charitable purposes."
Jesse Fell & Chief Pontiac
303 N. Mill St.
Artist:  Judy Grossman
Depictions of the man who founded Pontiac in 1837, Jesse Fell, and of the Ottawa Indian chief the town was named after.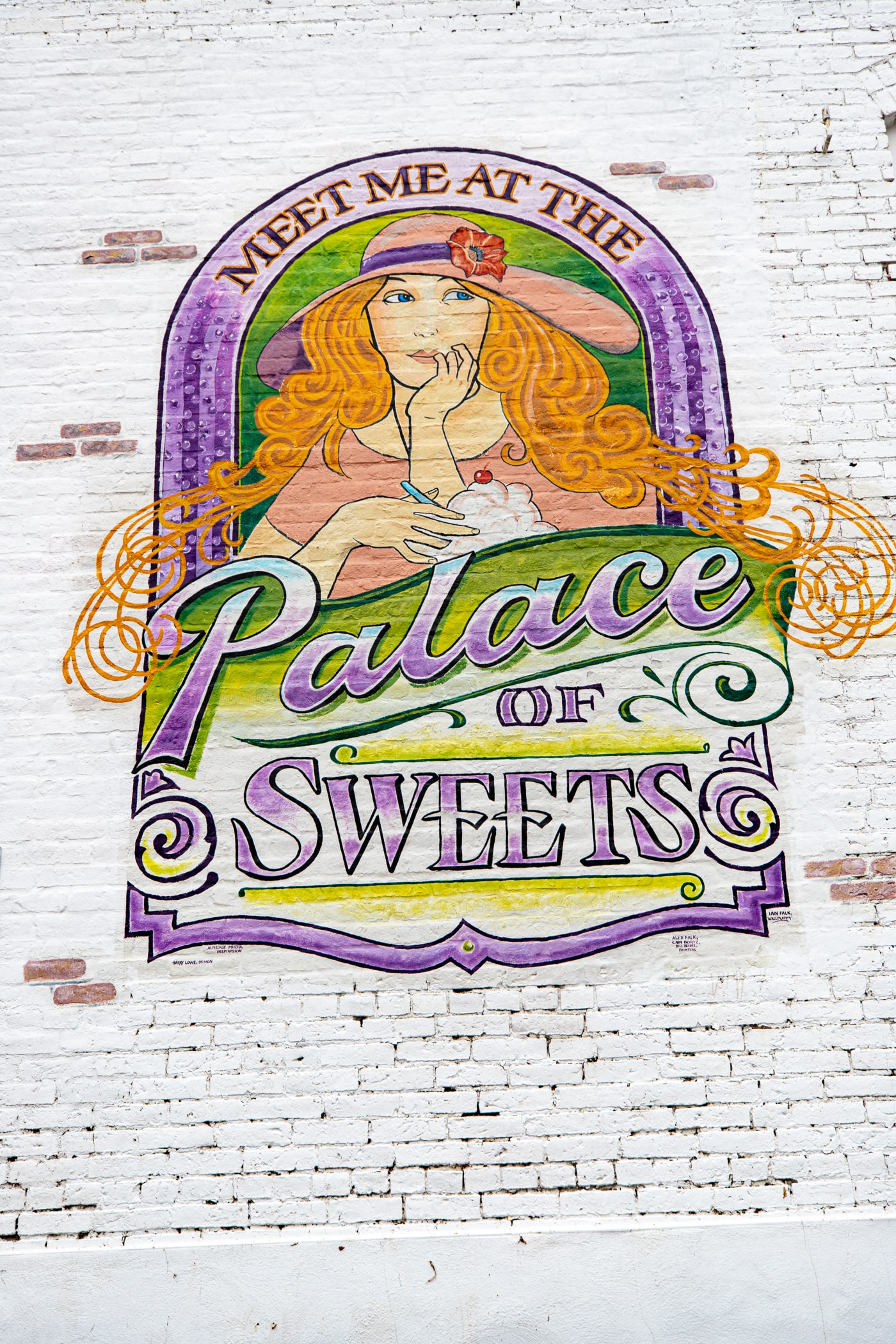 Palace of Sweets
314 N. Main St
Artist: Cam Bortz
A sweet mural from a former candy store and soda fountain.
Pontiac Route 66
201 W Washington St.
Artists: Tom and Kathy Durham
An ode to the Mother Road in this vintage style mural depicting a Cadillac driving into the sunset.
RCA Victor
218 W Howard St.
Artists: Bernie Gietl, Bernie Lohmeyer and Bernie Poff.
Design from an early 1900s RCA Victor advertisement featuring Nipper the dog and a victrola.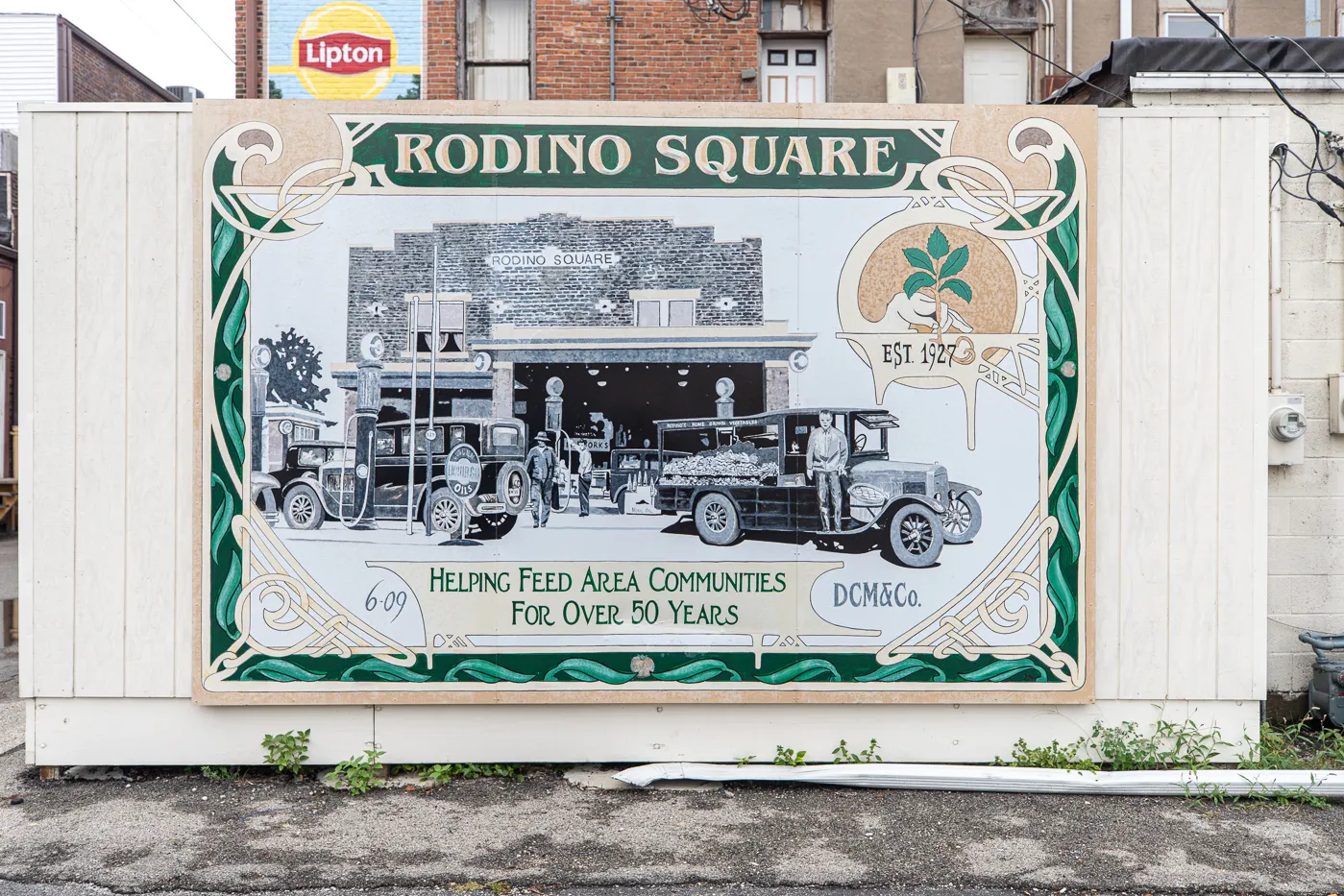 Rodino Square
310 N Main St.
Artist: Dale Manor
Celebrating the service stop that closed closed in the late 1970s. It was once a gas station, restaurant, garage, grocery store and a hotel opened by Carme Rodino in 1927.
Route 66 & the Pontiac Auto – 1926
309 N Oak St.
Artist: Tang Dongbai 
A capture of the iconic Route 66 in 1926 with a red brick paved road and General Motors 1926 Pontiac.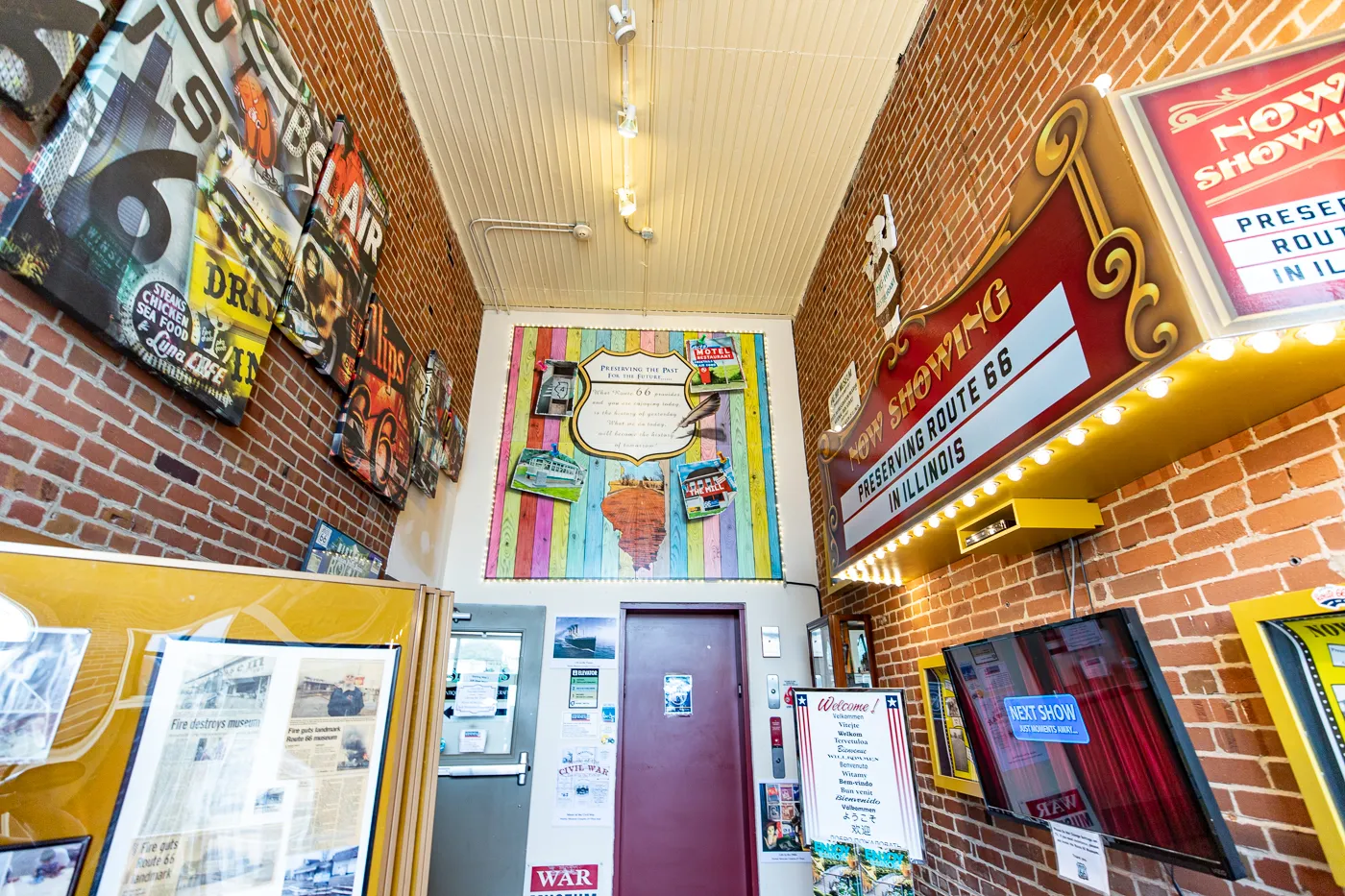 Route 66 Preservation
110 W Howard St.
Artist: Tang Dongbai
Located in the lobby of the Route 66 Hall of Fame and Museum this is the only indoor mural in Pontiac. The mural celebrates all of the volunteers who have worked to preserve Illinois Route 66.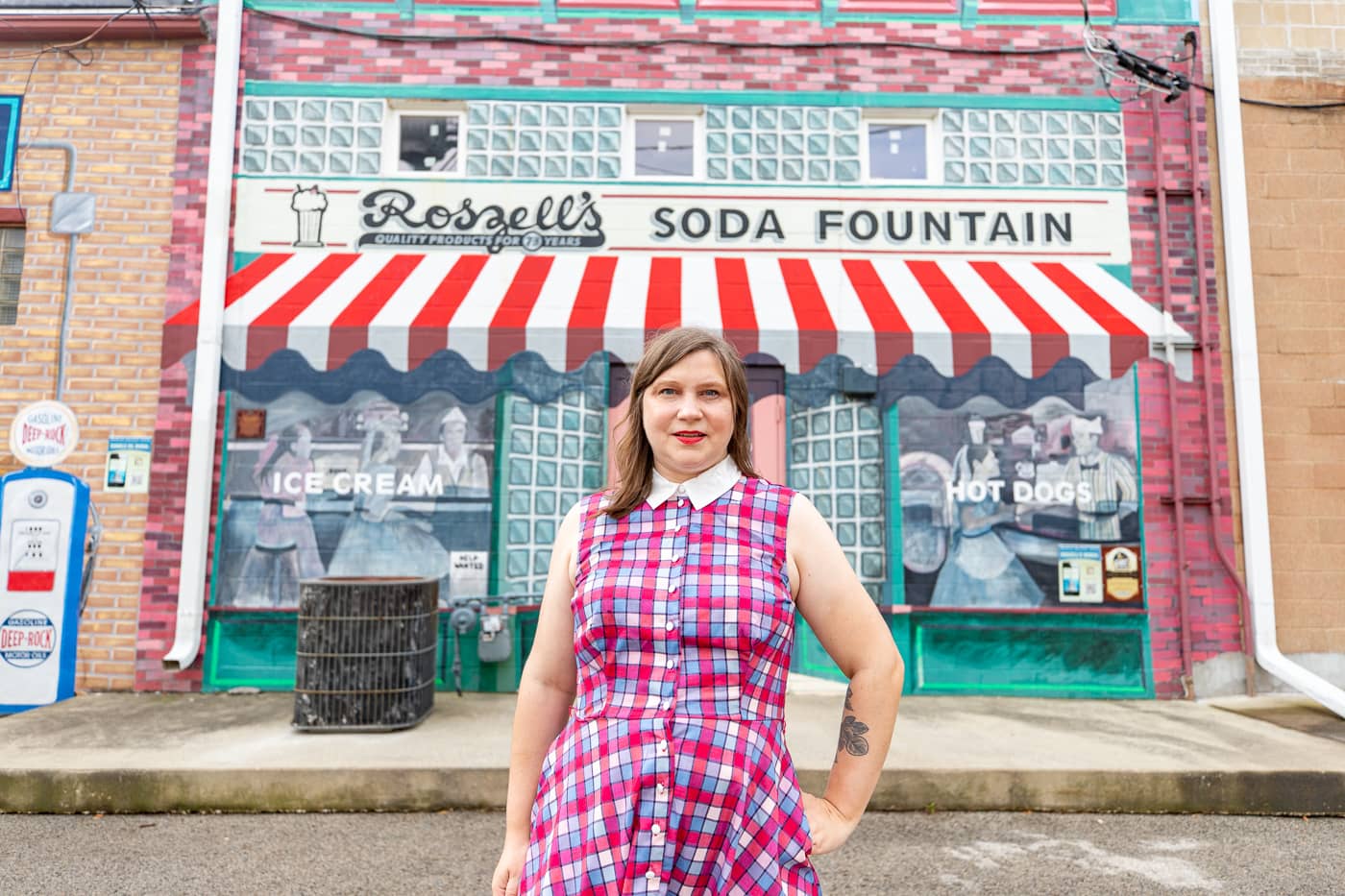 Roszell's Soda Shop
314 N. Main St
Artist: Joe Diaz
Based on a local dairy from the 1900s it celebrates the American small town soda fountain.
Scatterday Soda
312 N. Mill St
Artist:  Carole Bersin
An ode to Scatterday Soda, a local bottling company opened by H.H. Scatterday in 1881.
A Tradition of Farming
218 W Howard St.
Artist: Michael Clark
Mural celebrating the importance of farming to the region with a 1900s steam powered tractor.
Vermilion River and Mill
Mill St. and Vermilion River bridge
Artist: Francisco Vargas
Depicts the River and Williams' Mill (1860s-1957) within a 5 cent stamp design.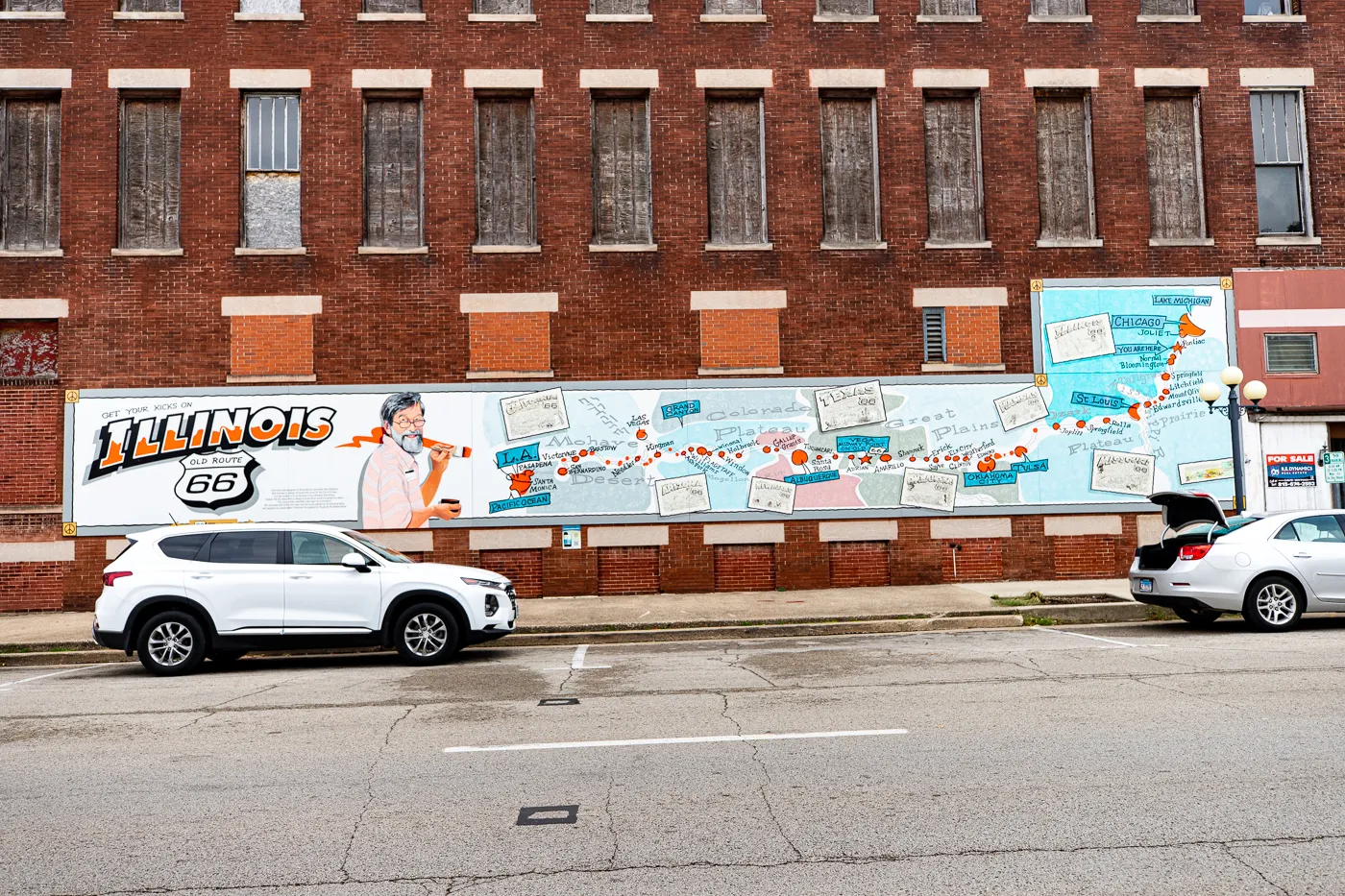 Waldmire Memorial – Giant Route 66 Map
300 N Main St.
Artist: Bob Waldmire
Bob Waldmire was an American artist and cartographer well known for traversing Route 66. This giant map of Route 66 is, appropriately, 66 feet long and was posthumously painted by his family and friends.
Weekly Sentinel
120 E Howard St.
Artist: Mancy Benett,
The Pontiac Sentinel ran from 1857 through the early 1900s. The mural depicts a paperboy delivering newspapers on his bicycle. 
Welcome to Downtown Pontiac
Mill St. and Vermilion River bridge
Artist: Diaz Sign Art
A welcome sign in the style of a 1950s billboard.
Visit the mural city of Pontiac, Illinois – Mural City – to see these odes to the past. A walking tour of this Illinois Route 66 attraction is the best way to see all of the free public art. Free Mural Guides are available at the Route 66 Hall of Fame and Museum. You can also follow the red painted footprints on the downtown sidewalks or scan a QR code next to many of the works of art to learn more and find your next stop.
Pin this Route 66 attraction: