Yesterday I showcased the awesometacularness that was the limited-edition turnover of 7-Elevens into Kwik-E-Marts from The Simpsons Movie
. Today I'm featuring a still-limited edition, but more widespread tie-in for the movie that came out back in 2007: The Simpsons family on their signature couch. This (slightly bigger than) life-size plastic couch was in just about every movie theater and festival that summer! It provided fantastic photo ops for fans as you could sit down and become your character within the family!
Here's a quick snapshot of me after the midnight showing: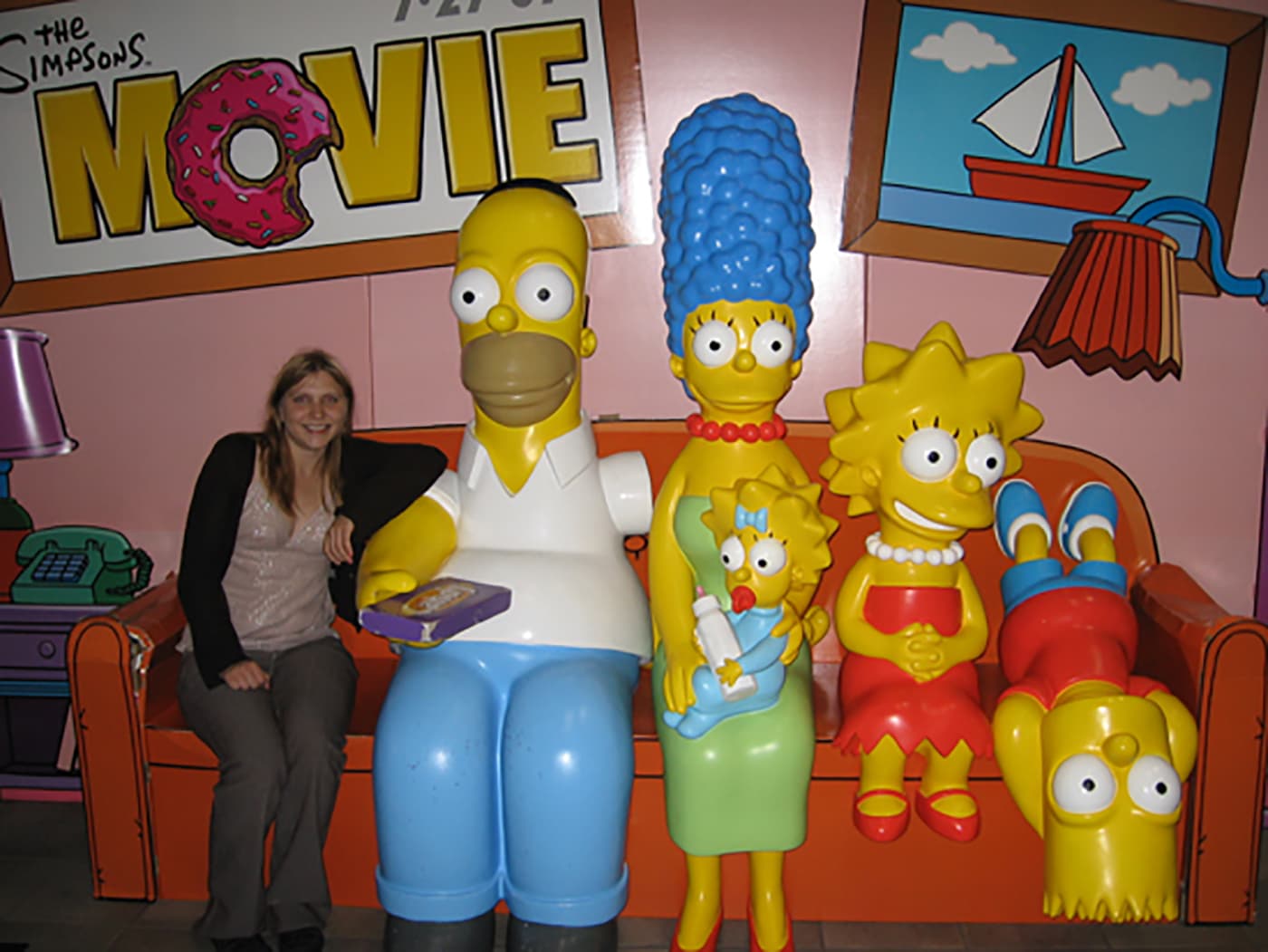 Unfortunately my Homer had lost his arm. But so is life I suppose.
Site: The Simpson Family on their Couch movie promotion
When: Summer of 2007
Location: Movie theaters nationwide
Cost: Free to see and get a photo
Hours: Theater operating hours when they were there
Date: July 27, 2007