True story: I am afraid of heights.
Another true story: I am afraid of ferris wheels.
When I was in seventh grade, I decided to brave my fears and buy a ticket for the ferris wheel at my town's summer carnival. I had maybe been on one baby ferris wheel at Great America once before that, but never liked heights and especially didn't like the swinging sensation in which I felt like I could be thrown off at any second. But I was feeling particularly brave that summer.
My friend and I got on the ferris wheel and started the clockwise rotation. When we got to the top it stopped. It started going counter clockwise. It stopped. It started going clockwise. For maybe five minutes we went back and forth instead of in a smooth circular motion until someone somehow fixed it and we made it back to the ground going fully in the correct direction. I never went on another ferris wheel again…
Until last summer. Again feeling particularly brave and at the point in my life when I decided it was time to start conquering my fears, I decided to take on the beast that is the Navy Pier Ferris wheel.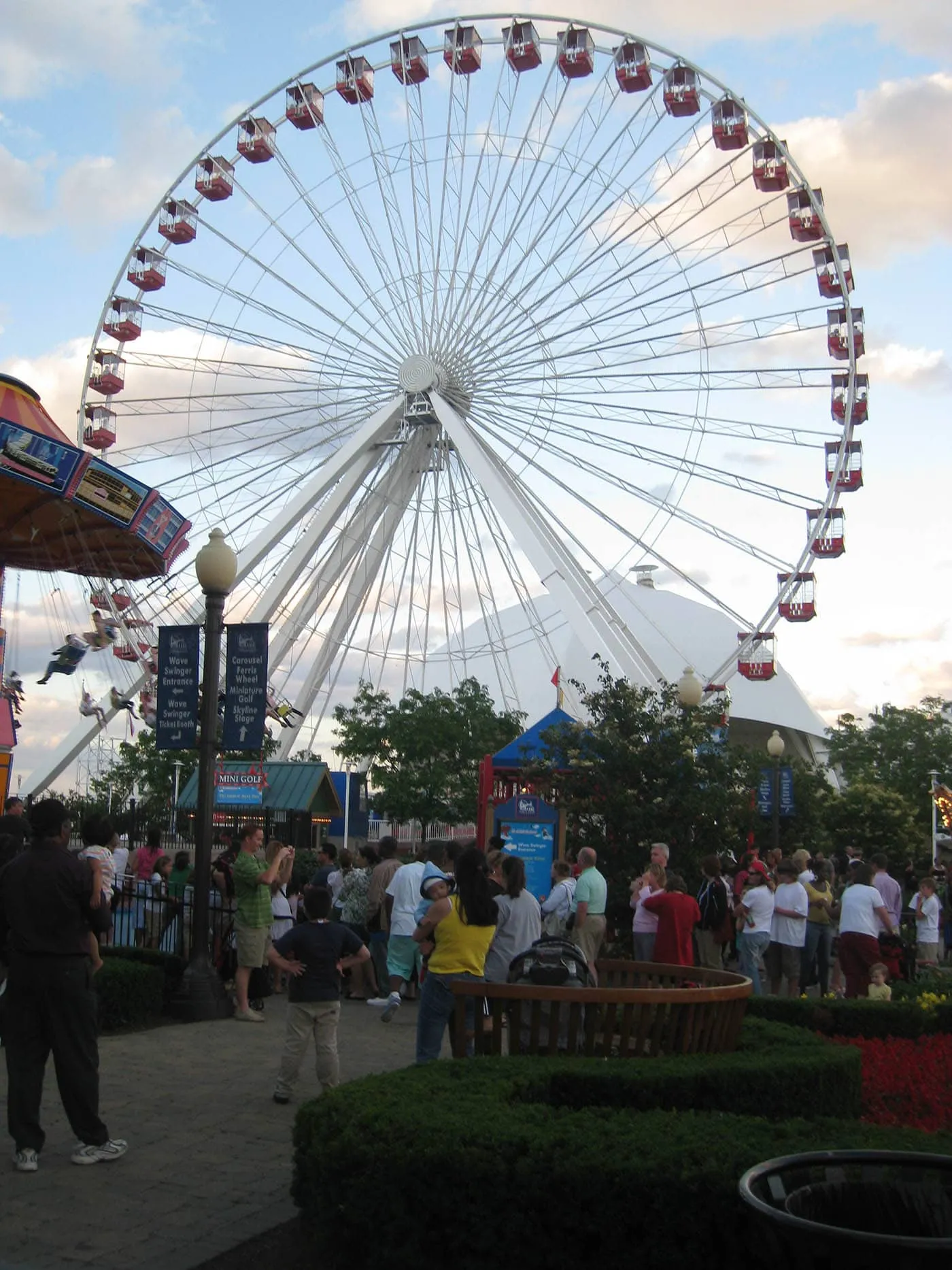 While it is by no means the world's largest ferris wheel, the Chicago attraction stands tall at 150 feet and was modeled after the first ferris wheel, which had been built for Chicago's 1893 World's Columbian Exposition. The seven-minute ride slowly churns once as you sit in a gondola (big enough for you and five friends) and watch the glorious skyline of Chicago go by. At night thousands of lights illuminate the structure.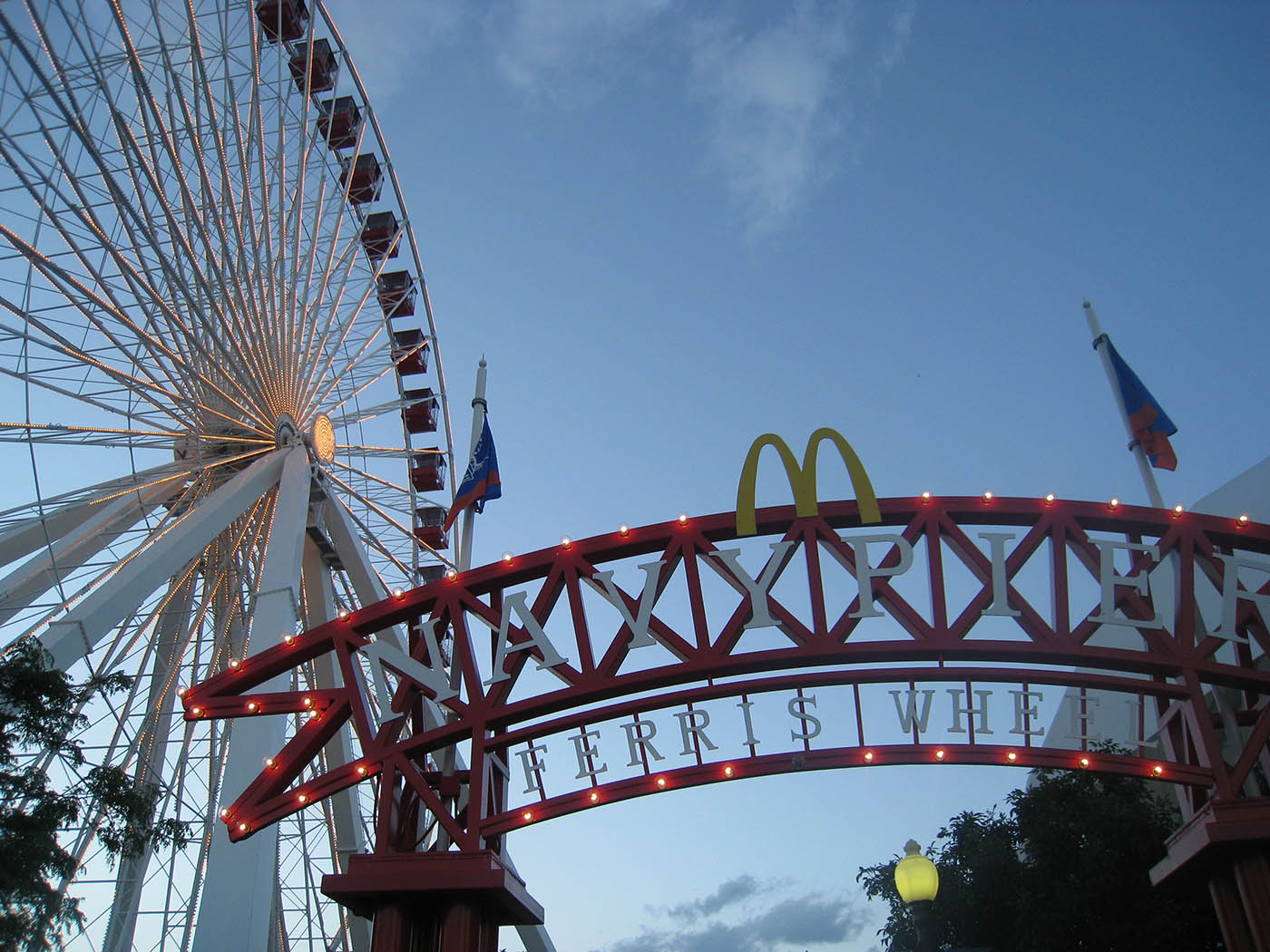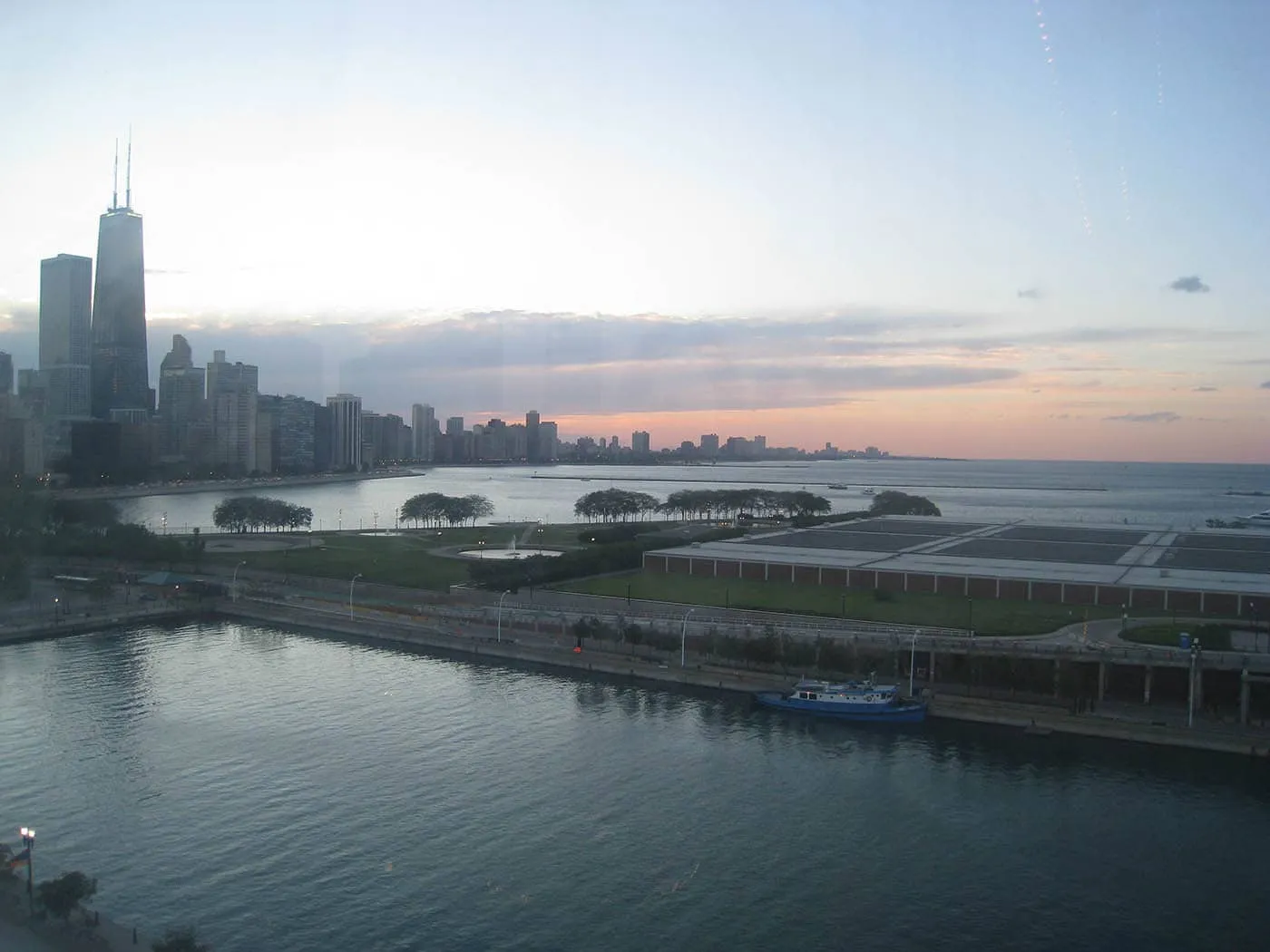 That was my first ferris wheel ride in over ten years. A friend of mine got in and I panicked as it slowly started to make its circle. By the end I was pretty OK, but still a little shaken. Luckily you're pretty secured in a little box. Or else I would have been freaking.
Maybe I will someday tackle the actual world's largest ferris wheel. Maybe.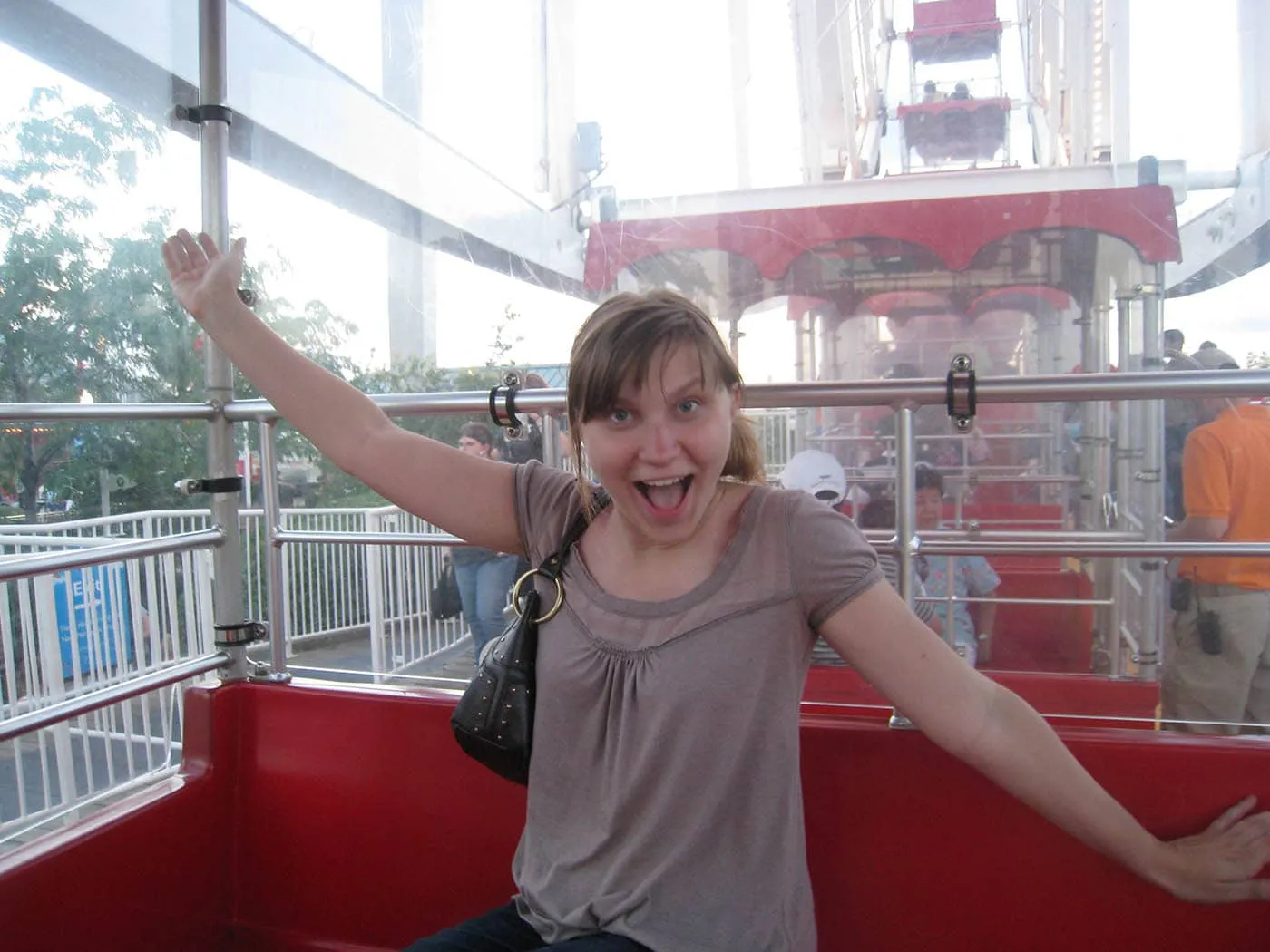 Site: Navy Pier Ferris Wheel
Location: Navy Pier, 600 East Grand Avenue, Chicago, IL 60611
Cost: $6.00 per person.
Hours: Navy Pier is open year-round (closed Thanksgiving Day and December 25). Hours vary by season, check the Navy Pier website for current hours.
Date: June 28, 2008
Step into the past! Many of the other Navy Pier attractions are gone, but not forgotten. Learn more here about the WBEZ Statue, The Smith Museum of Stained Glass Windows, and the giant Häagen-Dazs Big Ice Cream Cone that once graced the Chicago tourist attraction.