You know you can get your kicks on Route 66 but how about getting your pancakes? Or your omelettes? Or your Milk Duds? In downtown Chicago you'll find a restaurant synonymous with the start of the Mother Road: Lou Mitchell's restaurant in Chicago, Illinois.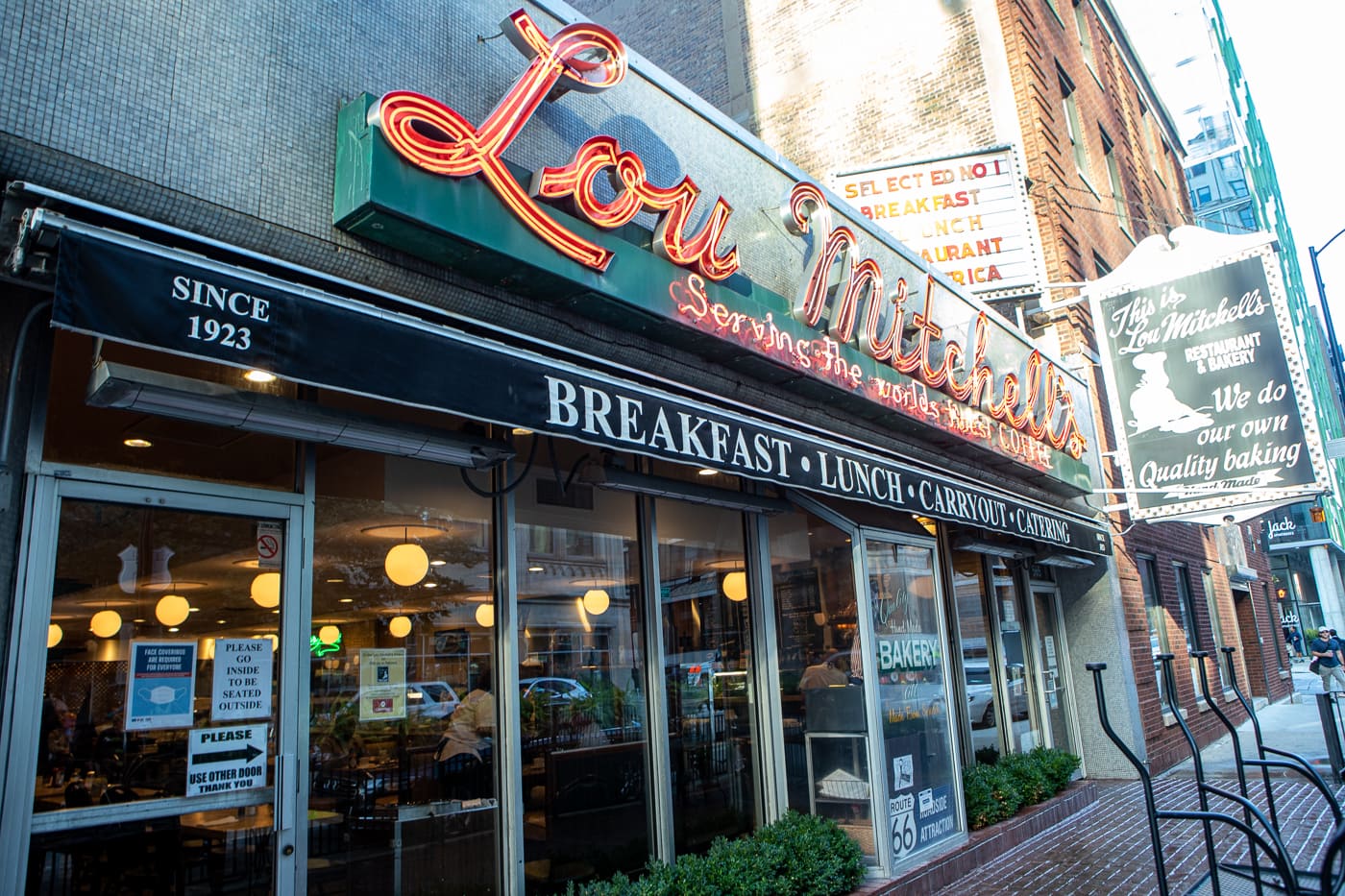 Lou Mitchell's opened in 1923 and several factors contributed to its continued success. Besides their delicious breakfast and lunch fare, its location at the start of Route 66 made it a quintessential stop before traveling the Mother Road and, being close to Union Station (Chicago's main train station), it attracted workers coming into the city looking for work during the Great Depression. And it's still a popular stop for road trippers and businessmen alike, attracting thousands of hungry diners each week.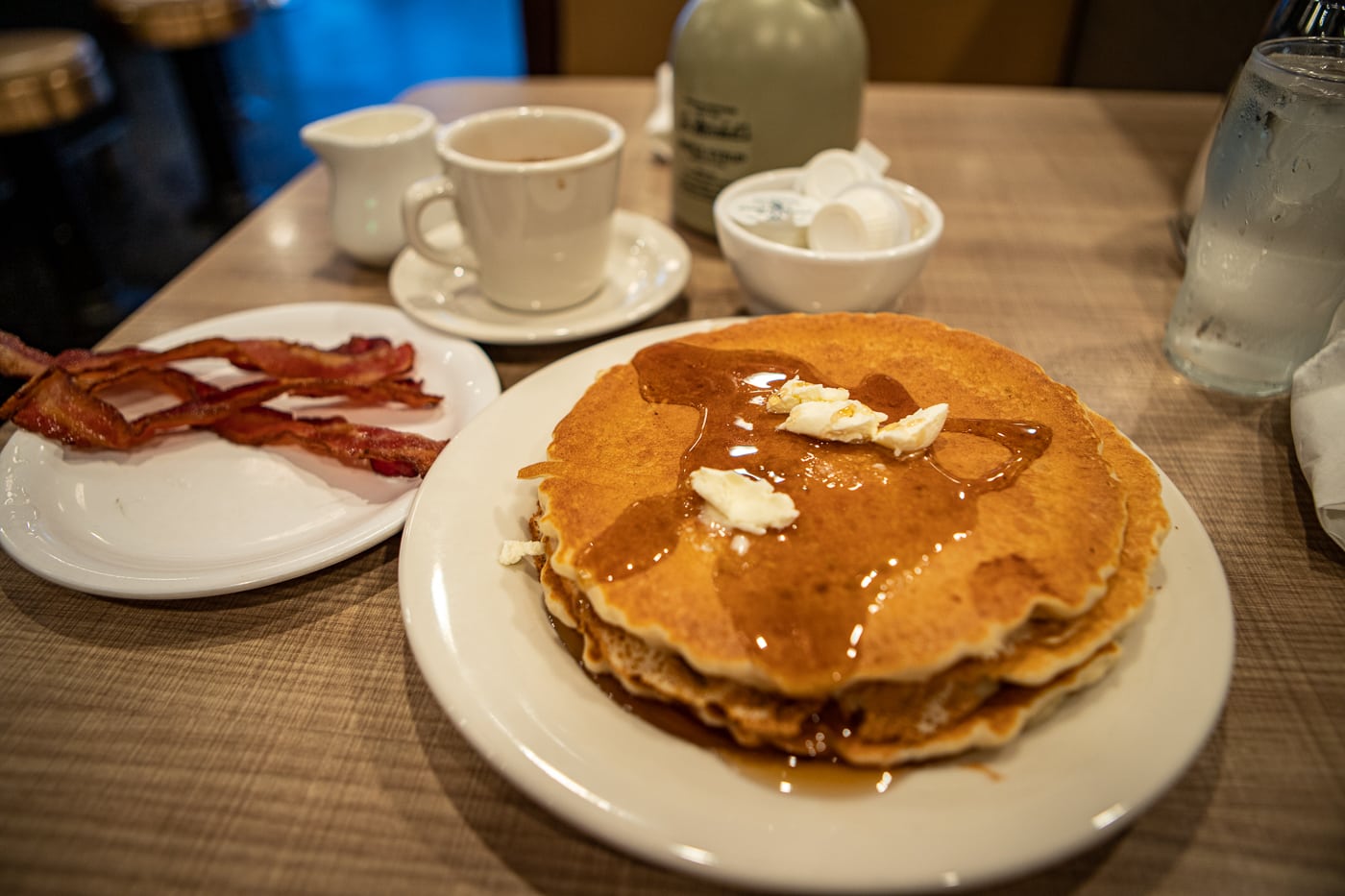 The diner was opened by William Mitchell and was originally located in a smaller venue across the street. It eventually was renamed Lou Mitchell's, after his son, and moved to the location where it still stands today.
A beacon of hospitality visitors are offered boxes of Milk Duds to tide them over while they wait for tables along with fresh donut holes. Once seated you can choose from an impressive menu that hasn't changed much from the start. Pancakes, waffles, and skillets are offered alongside the "world's best" coffee, homemade bread, pastries, and fresh-squeezed orange juice.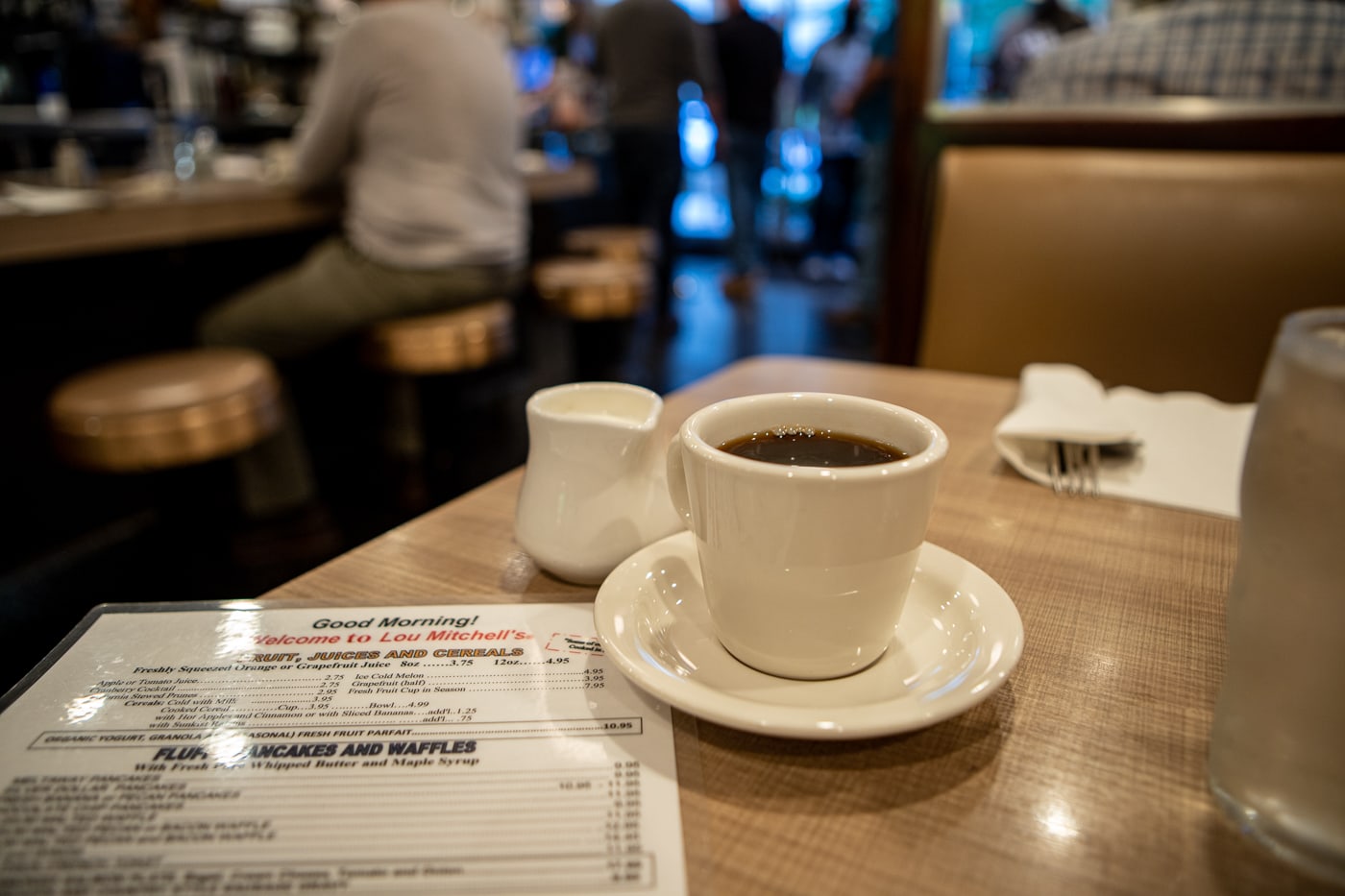 The restaurant is only open for breakfast and lunch and, while lunch service starts pre-mid-day, breakfast is served all opening hours.
Lou Mitchell's is known as being "the first stop on the Mother Road" and was listed on the National Register of Historic Places in 2006.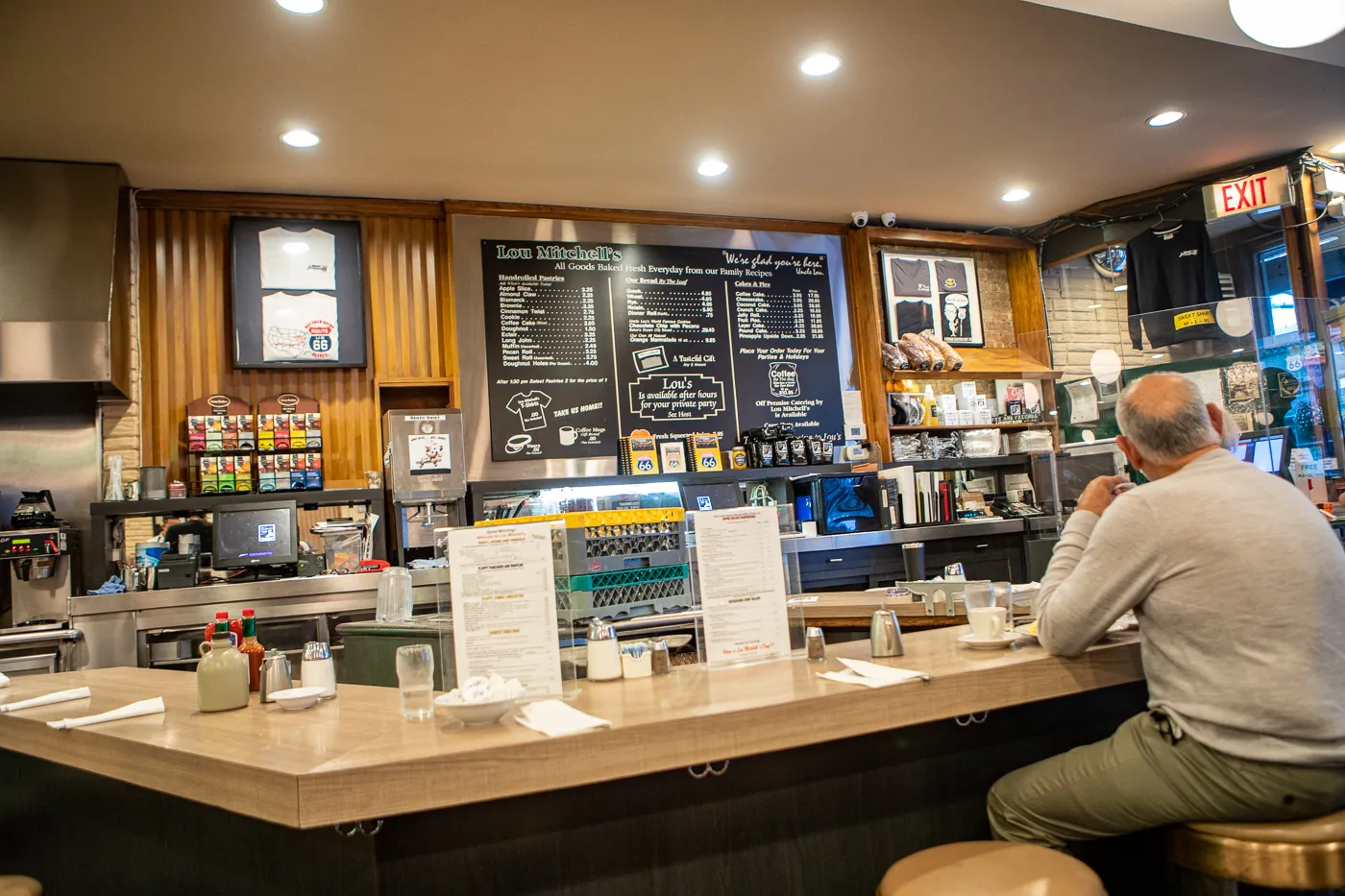 Visit this Route 66 attraction just after stopping by the historic Route 66 begins sign and before hitting the road westwards towards California to see al the best Route 66 attractions in Illinois and beyond. Or just stop by for breakfast if visiting Chicago.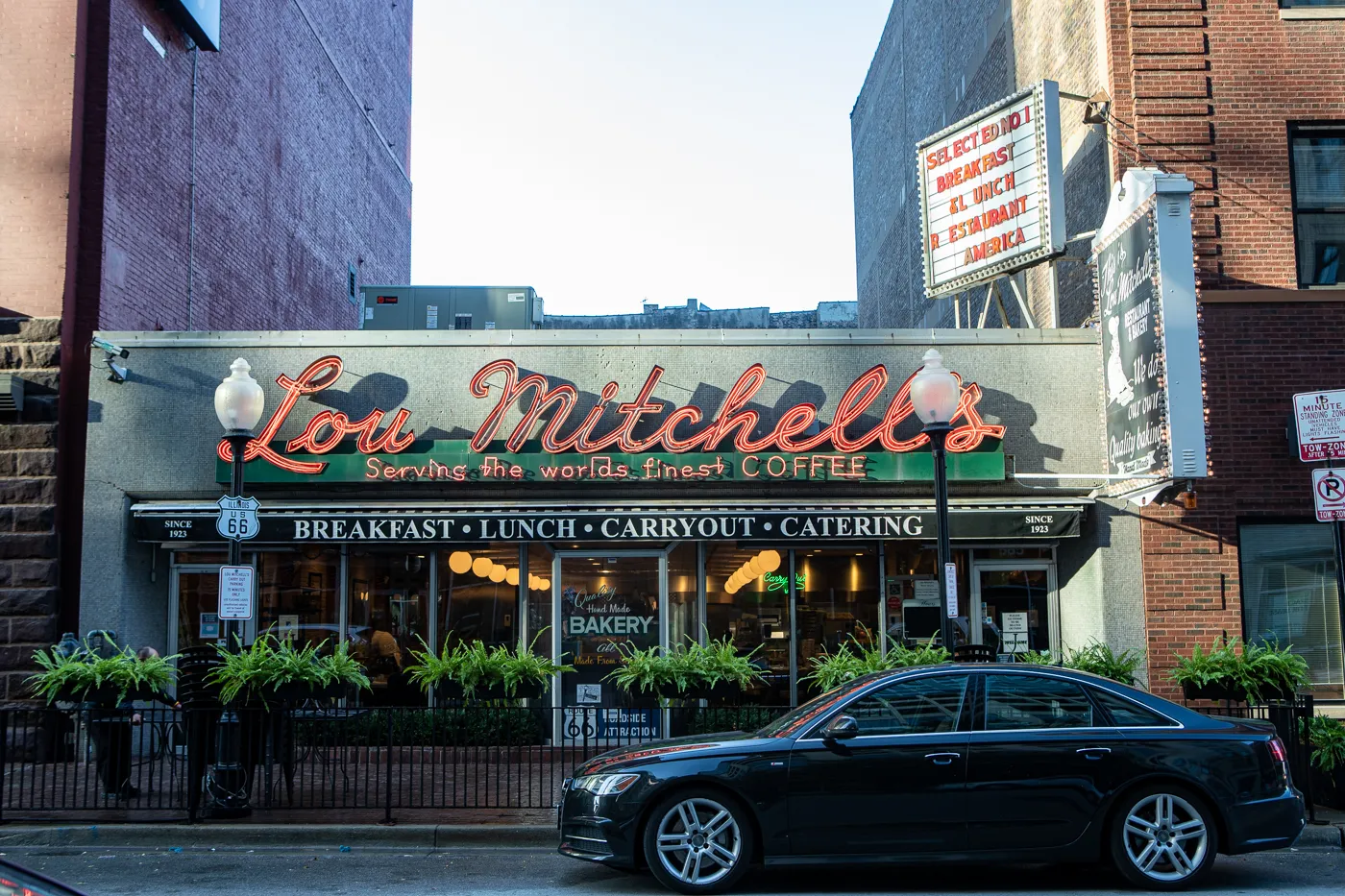 Lou Mitchell's Restaurant
Address: 565 W Jackson Blvd, Chicago, IL 60661
Cost: Food prices vary
Hours: Wednesday through Friday: 6:00am to 2:00pm; Saturday and Sunday : 7:00am to 2:00pm; Closed: Monday and Tuesday and some holidays
Visit the diner's official website for up to date hours and menus.
---
Pin this Route 66 attraction: