This past Saturday was Obscura Day, a day devoted to hidden and odd treasures from around the world, organized by Atlas Obscura. Since you all know I'm all about the odd you all know I had to attend something!
There were several events around Chicago, such as a tour of the Busy Beaver Button Company and a special look at Skin Diseases and Chromolithographs at the International Museum of Surgical Science. Somewhat unfortunately I already had plans to eat mass quantities of bacon that afternoon.
Luckily there was an event that night that really caught my eye: Erika Nelson, creator of The World's Largest Collection of the World's Smallest Versions of the World's Largest Things, was giving a lecture right in my home town!
Erika is a road tripper and artist who has devoted much of her life to visiting roadside attractions and creating a few of her own. The World's Largest Collection of the World's Smallest Versions of the World's Largest Things is a collection of miniature (though she contends that they are not true to-scale models) of American roadside giants.
Unfortunately she was not able to bring her traveling museum/bus this time around (and very unfortunately it's something I have yet to see in person). She did, however, bring her alternate mode of transportation: a fully-decked-out art car!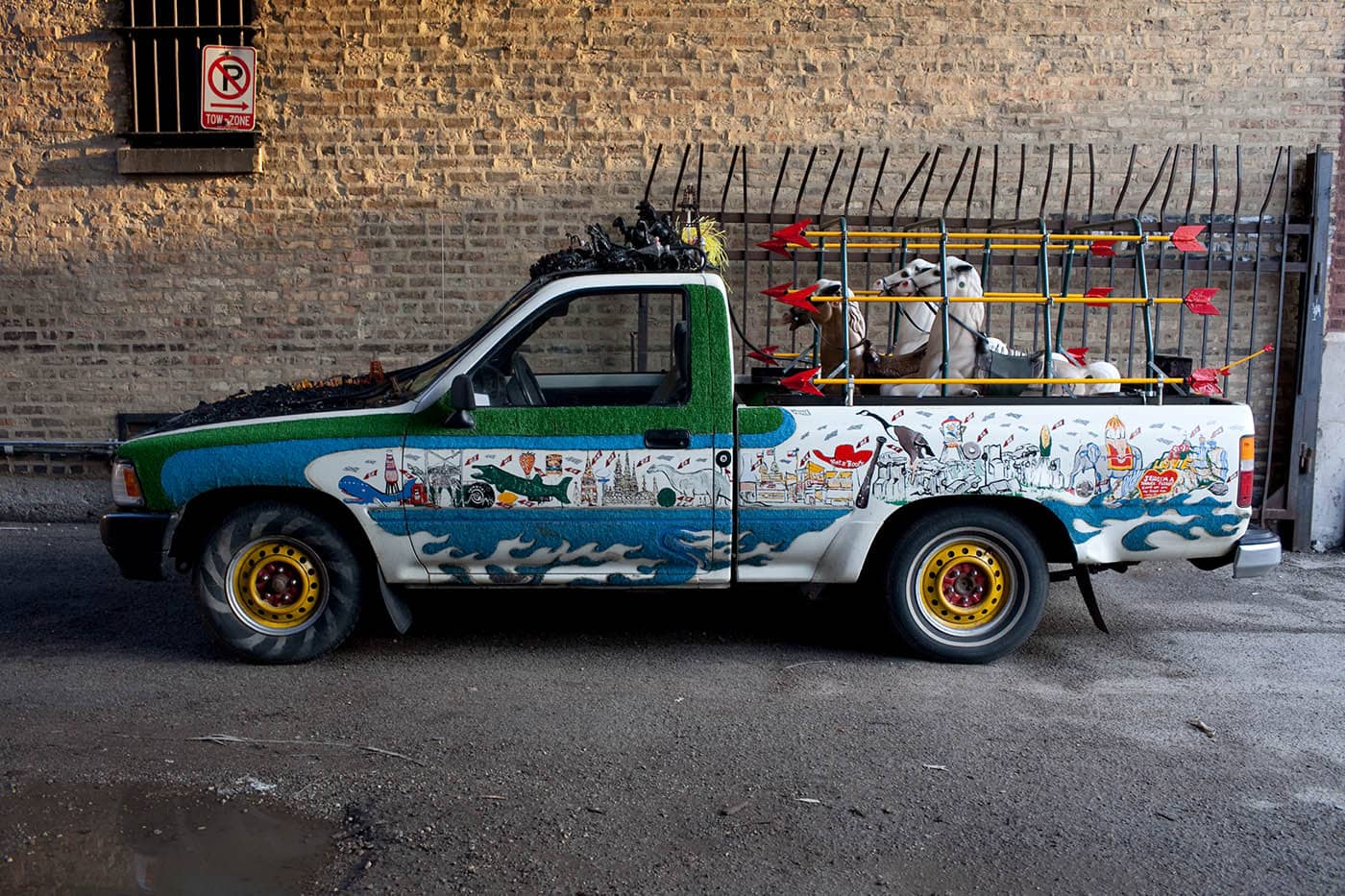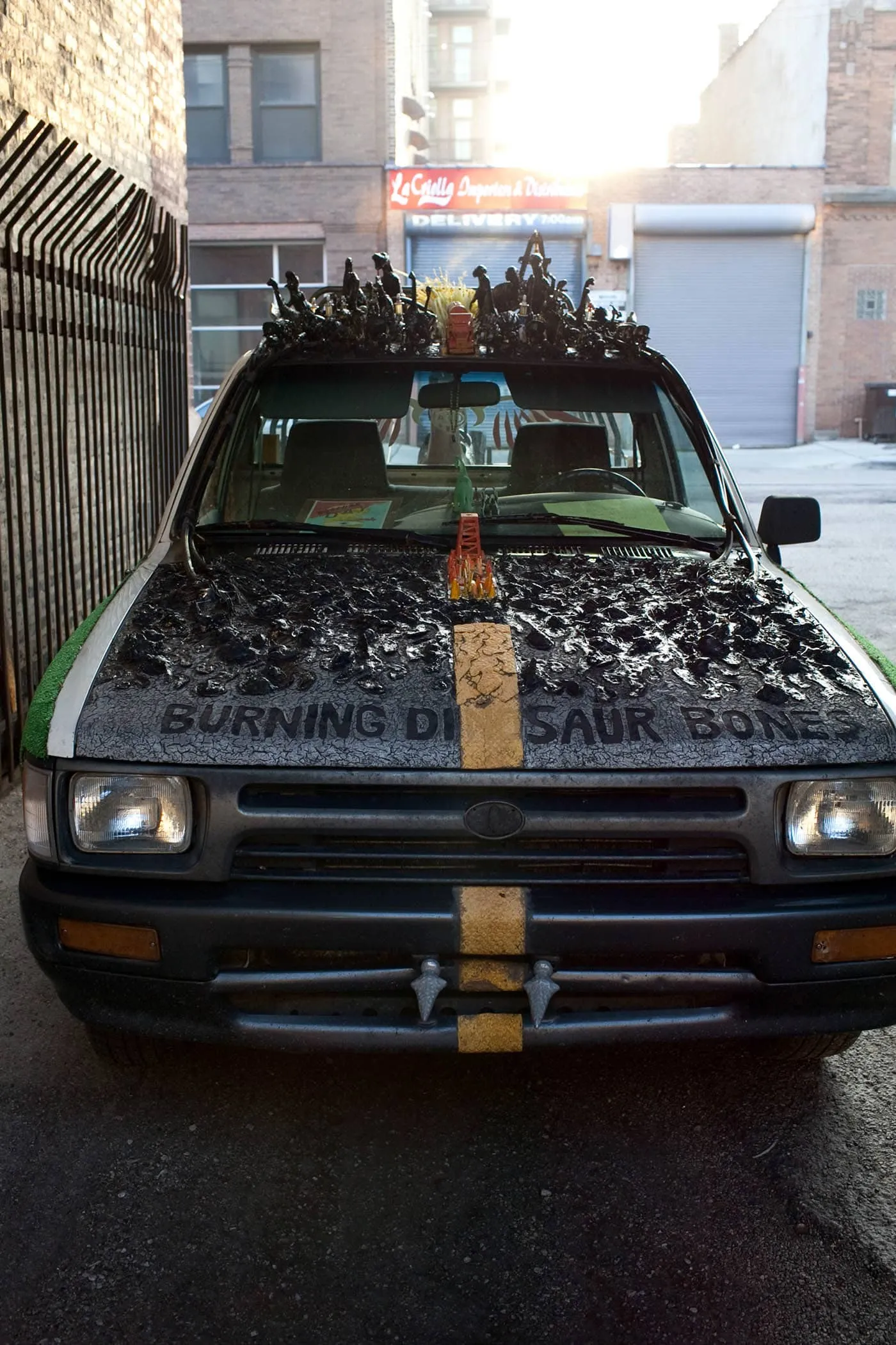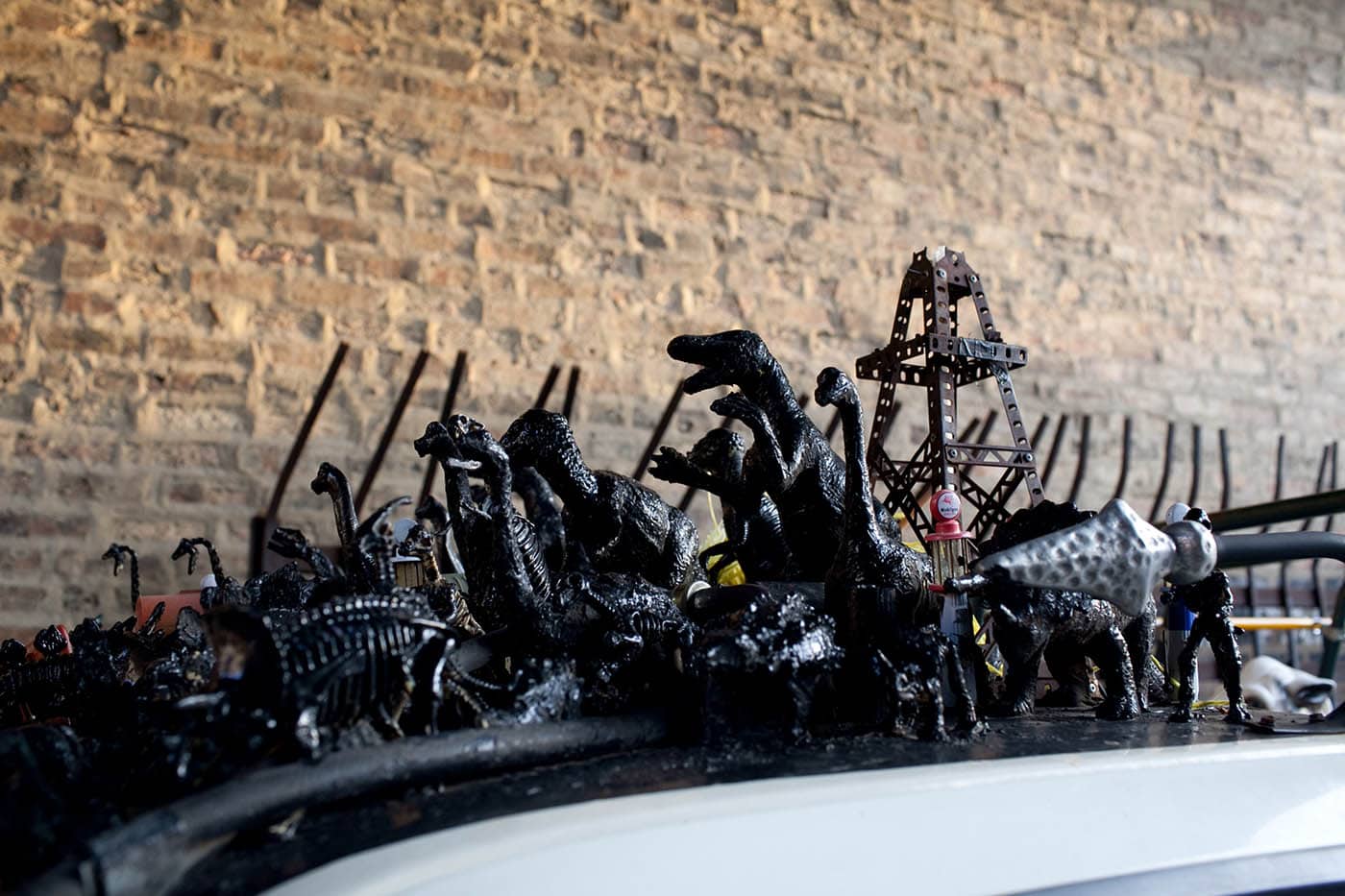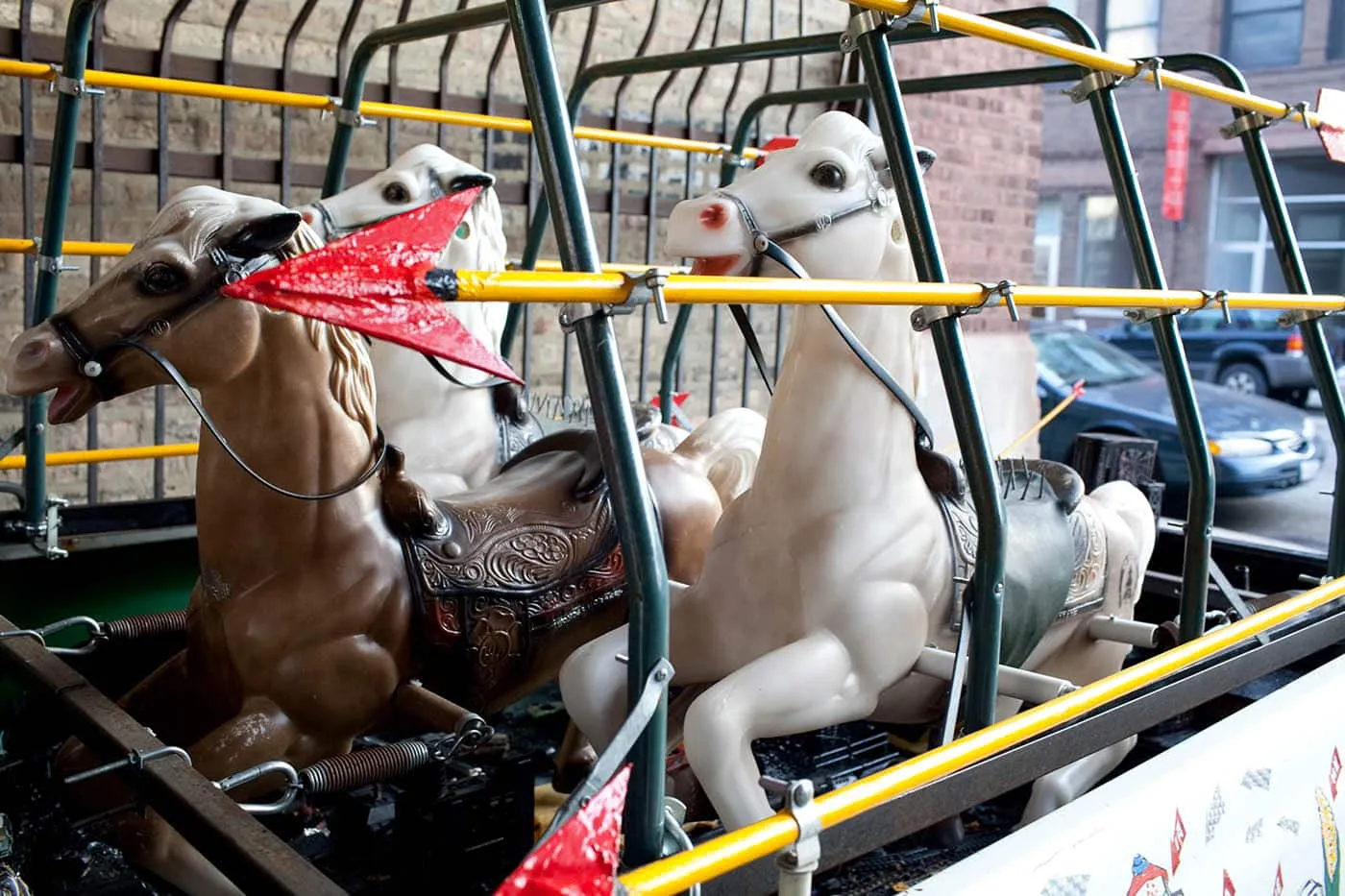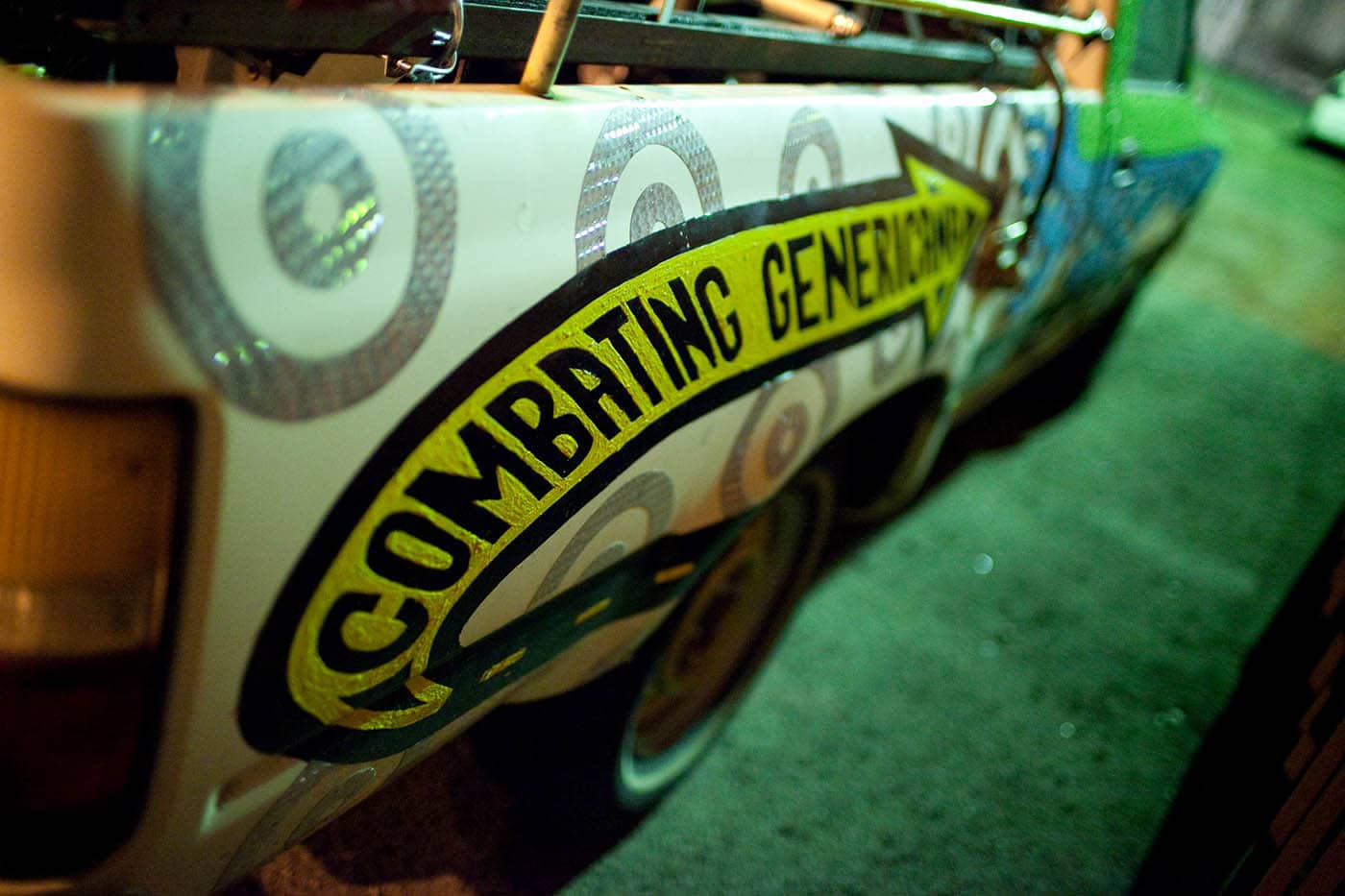 She gave a wonderful speech and slide show (yes, with a real slide projector) on roadside attractions, mimetic architecture, and her life on the road.
It's funny how much I could relate to her stories. She became enamored at an early age with roadside attractions, associating directions with attractions. To me, I grew up in a town with a zoo, and so so many places had some sort of animal theme to them. And I grew up right by the Spindle and seeing it meant a trip to the shopping mall.
She showed photos and regaled stories of some of the biggest attractions she'd ever seen. She told us about her life, how she rejected what everyone told her she was supposed to do and instead decided to live her life as she wanted.
It was truly inspiring to hear from someone who had many of the same ideals as me and has made it all work out.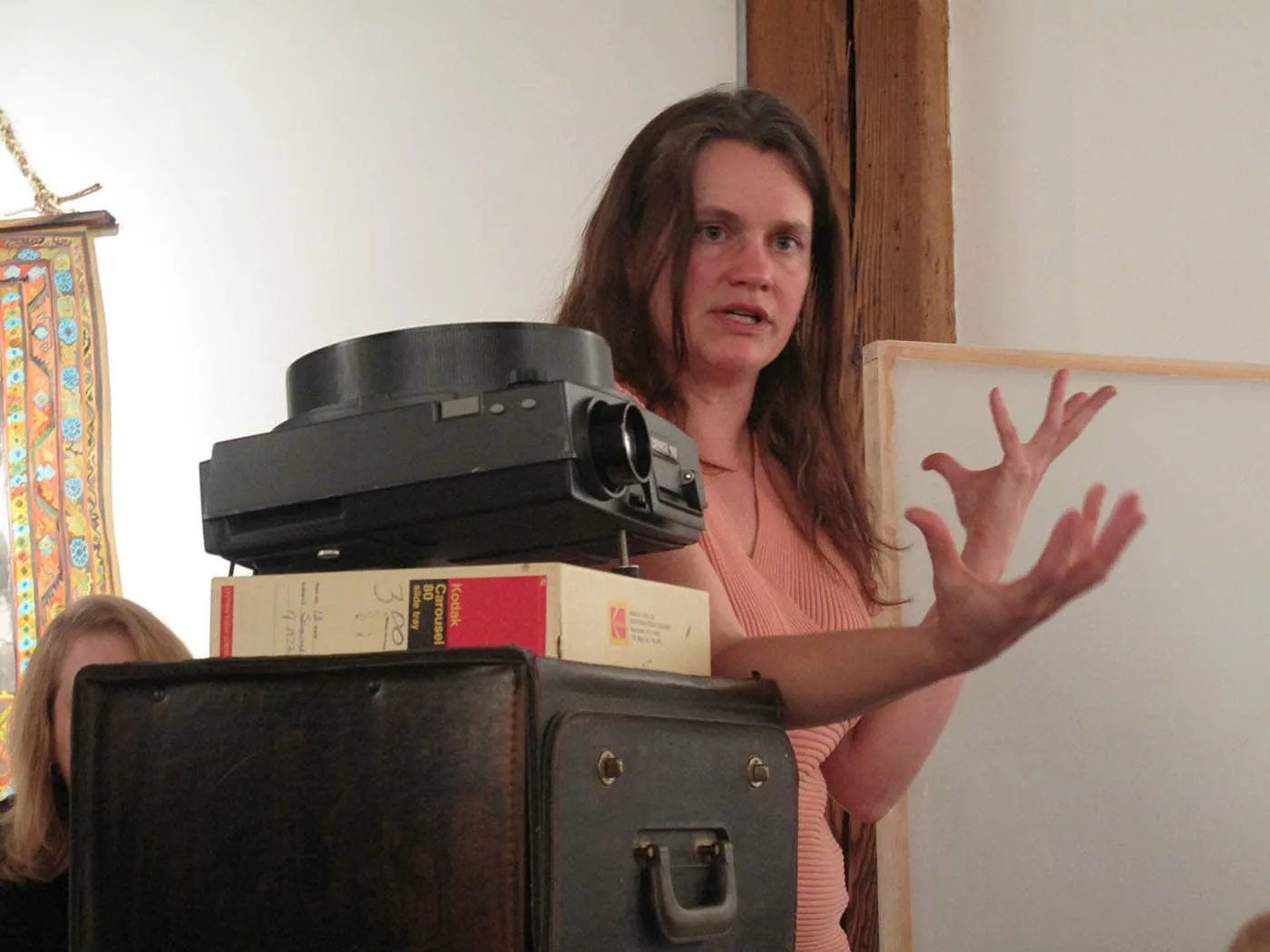 If you find yourself in Lucas, Kansas (or wherever it might be touring) be sure to check out her traveling roadside attraction and museum. I know I am dying to see it for myself!