If there's anyone known for their weird kooky bigger than life roadside attractions it's the Amish, right? OK, so maybe not. But you'd never know looking at the World's Largest Amish Horse and Buggy in Mesopotamia, Ohio! It is a strange site to behold!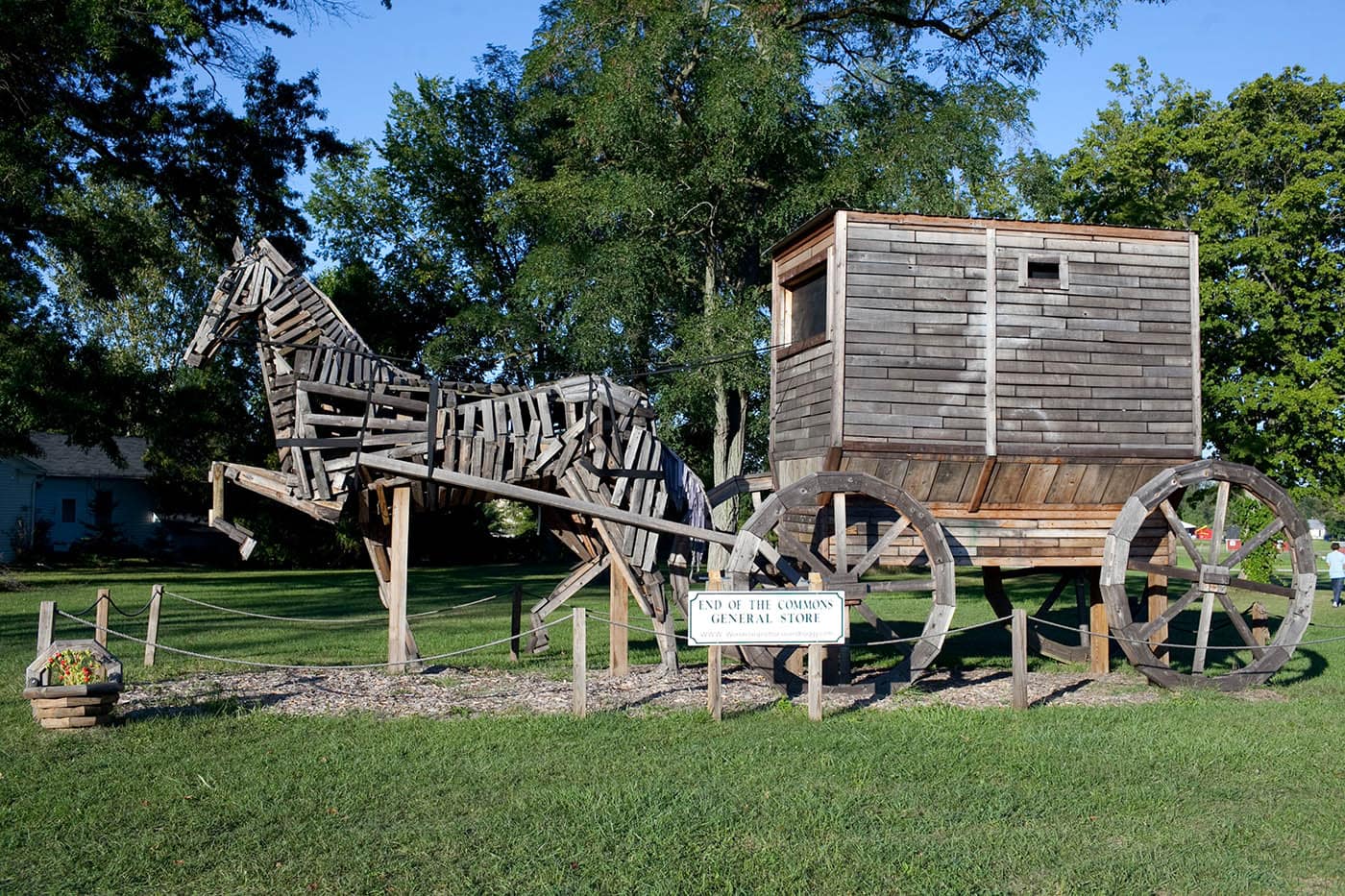 This 32-foot long horse and carriage was designed by Chris McConnell. This roadside attraction is different than most "world's largest things" out there because this is made from hand-crafted wood, while a lot of the others are made of fiberglass.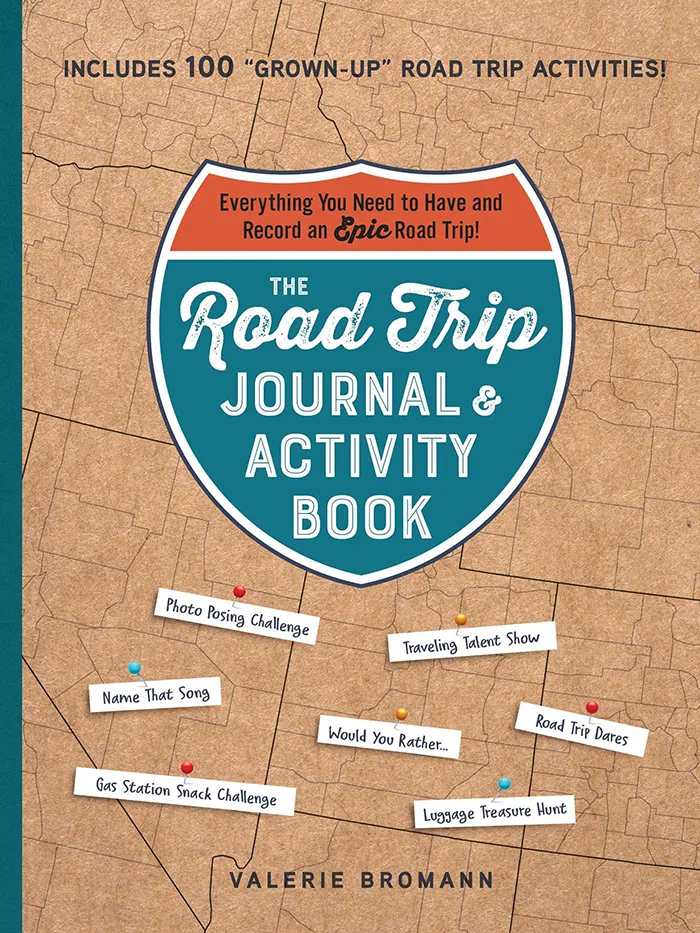 The Road Trip Journal & Activity Book
Everything You Need to Have and Record an Epic Road Trip!
Enjoy fun games and challenges to pass the time on your next road trip and have a keepsake to look back on for years to come with this entertaining must-have for your next vacation.
According to a sign attached to this Ohio tourist attraction, the fully proportional giant wooden horse and buggy is made up of 2,300 board feet of lumber and 30 pounds of screws. The wheel size is 7 feet tall and the horse stands at 29.25 hands tall! Actually, I'm not really sure what a "hand" measurement is, or whose hands they use, or if the Amish have different sized hands then the rest of us, or if maybe they used horse hands, but it was a mighty tall horse!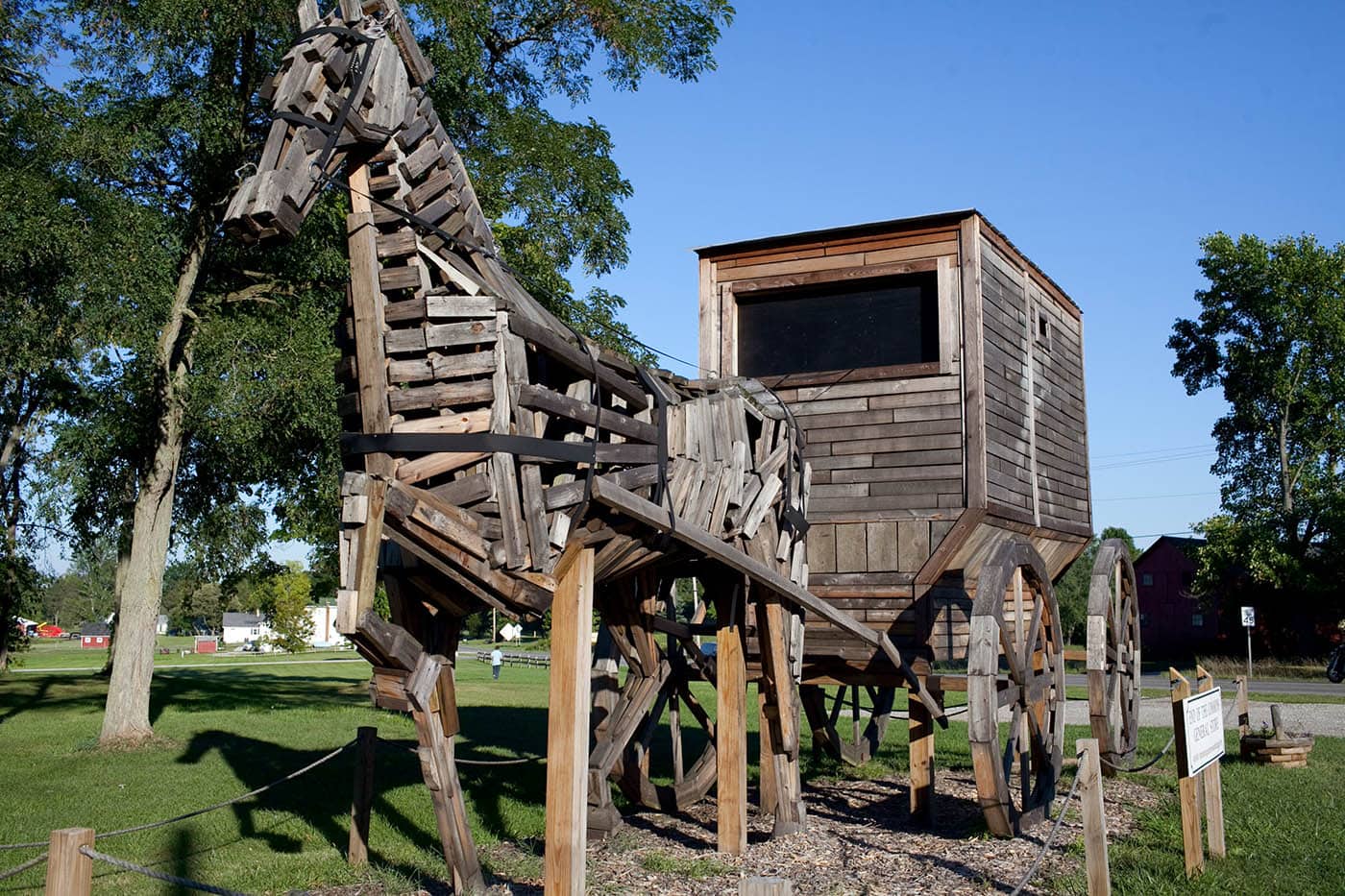 Mesopotamia is the fourth largest Amish community in the United States, so the creation is definitely a case of art imitates life. It's the perfect icon to draw in visitors. In fact, if you drive up to find the World's Largest Amish Horse and Buggy you'll probably pass a few normal-sized real-life horse and buggies on your way.
What do you think of this Mesopotamia, Ohio tourism spot? Yea or neigh?
---
World's Largest Amish Horse and Buggy
Location: End of Commons General Store, 8719 State Route 534, Mesopotamia, OH (Get Directions)
Cost: Free to see.
Hours: Always visible.
Date: August 28, 2010
This Ohio roadside attraction is one of the best things to do in Mesopotamia, Ohio. While you're driving through Ohio, be sure to also check out the Amish Horse and Buggy ATM in Wellington and the giant rocking chair!
---
Pin this Ohio roadside attraction: