Greetings from… I'm sure you've all seen those vintage postcards with the name of the city spelled out in big bold letters. Greetings from Austin. Greetings from New York. Greetings from Oklahoma City. But have you ever seen a depiction as big as the Greetings From Chicago mural in Logan Square?
This Chicago wall mural was painted in May 2015 as part of The Greetings From Tour: a travel and art project by Victor Ving (a former graffiti artist from New York City) and photographer Lisa Beggs.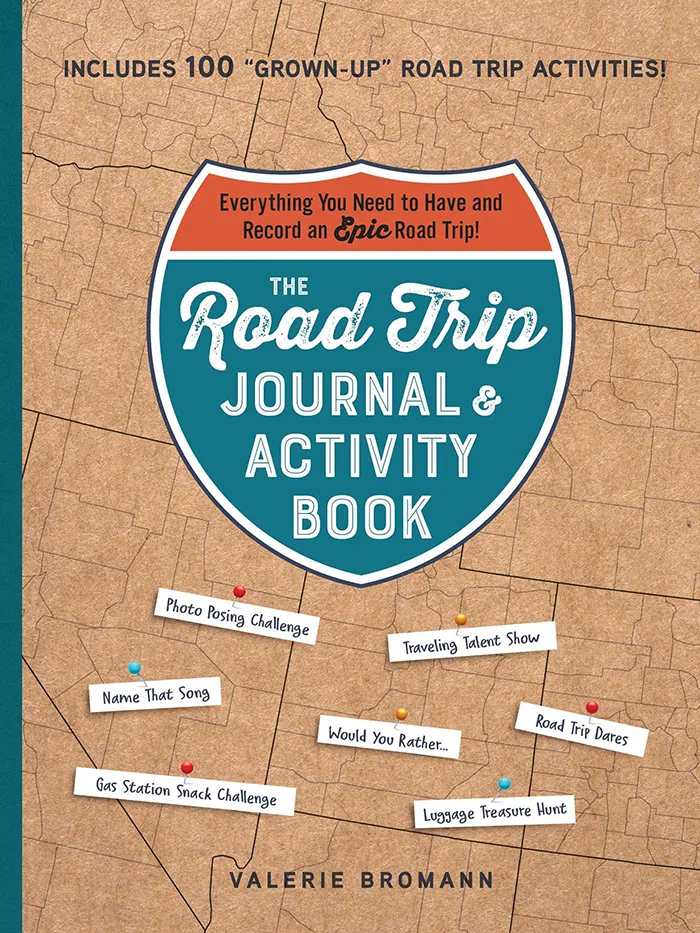 The Road Trip Journal & Activity Book
Everything You Need to Have and Record an Epic Road Trip!
Enjoy fun games and challenges to pass the time on your next road trip and have a keepsake to look back on for years to come with this entertaining must-have for your next vacation.
Together, the couple is traveling around the United States in an RV to create city specific murals based on the iconic "greetings From" postcard designs.
As of August 2022 the artists have completed 55 postcard murals in 25 different states, with plans to continually do more. You'll find others everywhere from Fargo, North Dakota to Litchfield, Illinois to Las Vegas, Nevada to Tucson, Arizona.
The Chicago Mural took four days to complete and the street art was created almost entirely using spray paint. While Ving painted most of the Greetings from Chicago wall, Amuse 126, a local Chicago artist, created the second "C" (an abstract piece depicting the crazy Chicago weather) after helping the couple source the canvas / wall at an old plumbing supply building along the Blue Line el tracks.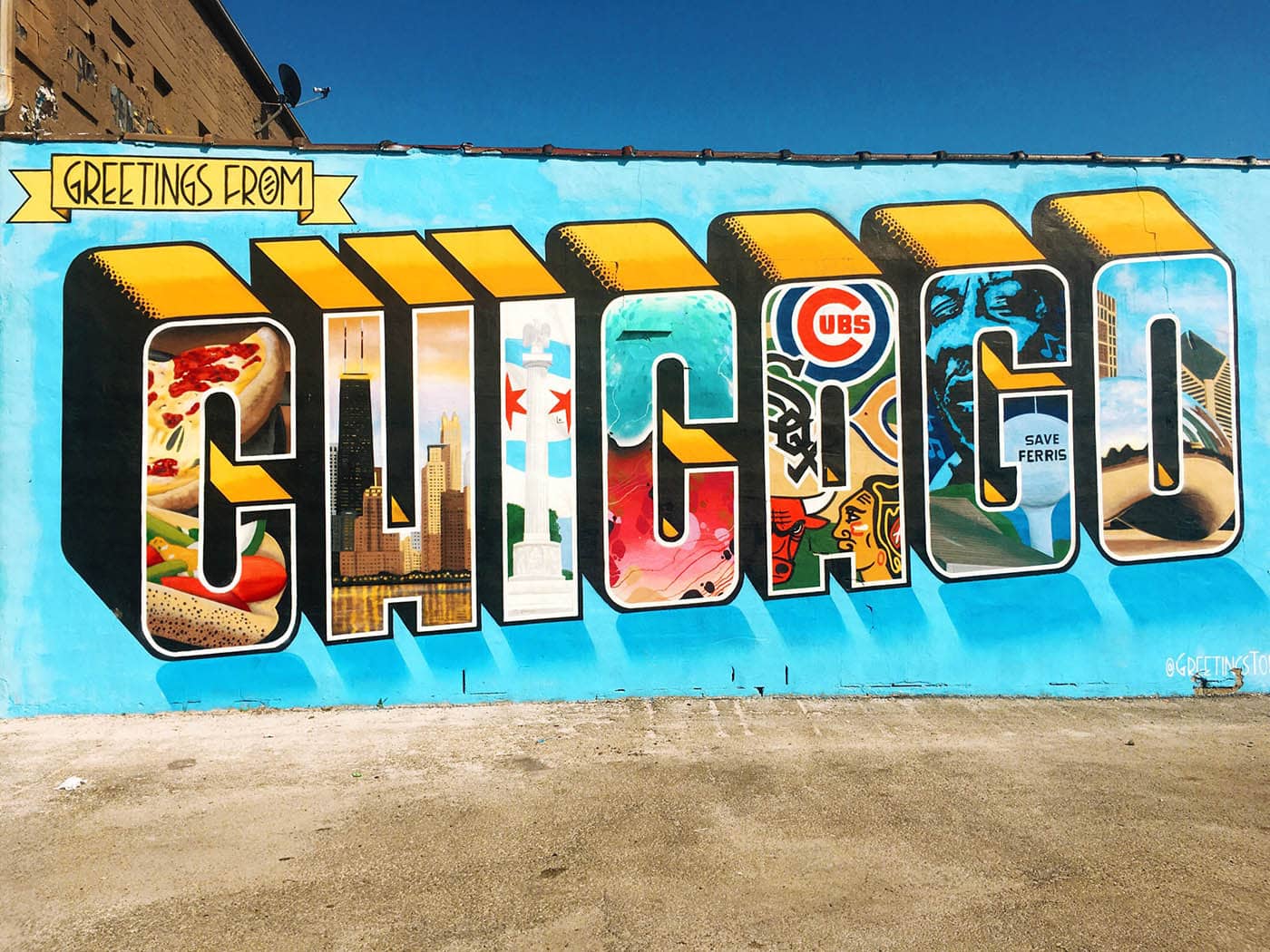 Greetings from Chicago Postcard Mural
C – Hot Dogs and Deep Dish Pizza (two of Chicago's most well known cuisines)
H – The Chicago Skyline
I – Logan Square Monument (an homage to the neighborhood the mural lives in) with the Chicago Flag
C – Amuse 126 Art
A – A Chicago sports theme with logos for the Cubs, White Sox, Bears, Bulls, and Blackhawks.
G – Entertainment/Music (Muddy Waters and a "Save Ferris" sign from the movie Ferris Bueller's Day Off)
O – Cloud Gate (AKA The Bean)
---
Greetings From Chicago Mural in Logan Square
Location: 2226 N Milwaukee Ave, Chicago, IL 60647
Cost: Free to See
Hours: Always Visible
---
Pin this roadside attraction: