You might come to visit Jamestown, North Dakota to see the World's Largest Buffalo Monument, but you shouldn't stop there. Surrounding the big bison is another roadside attraction worth your time: Frontier Village.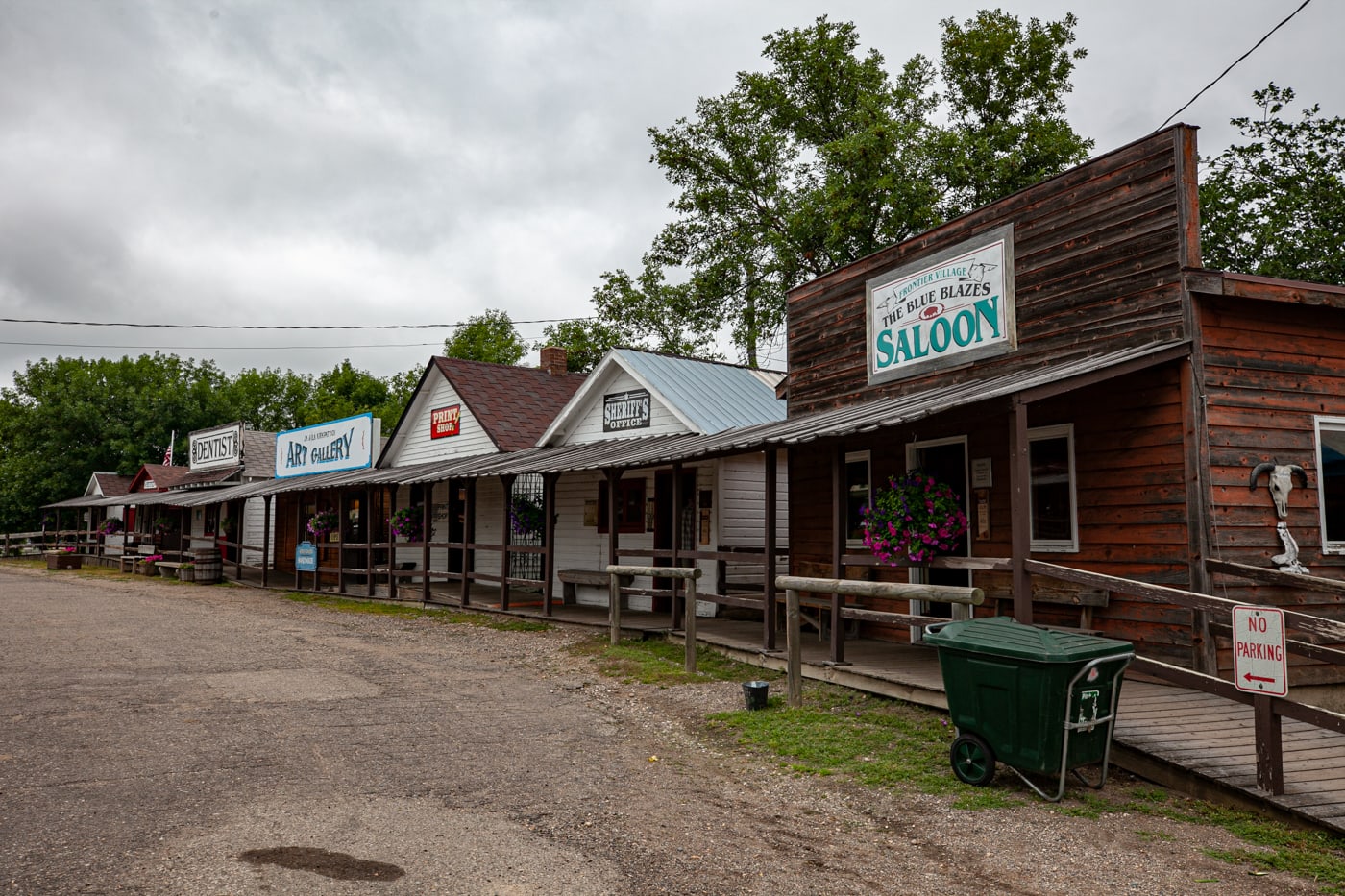 Frontier Village consists of a block worth of old-timey buildings done up to resemble a historic row. They are filled with artifacts of frontier life to showcase how prairie pioneers lived. While the town itself is a made up fantasy land, the pioneer town recreation features real historic buildings that were moved there from different parts of the state.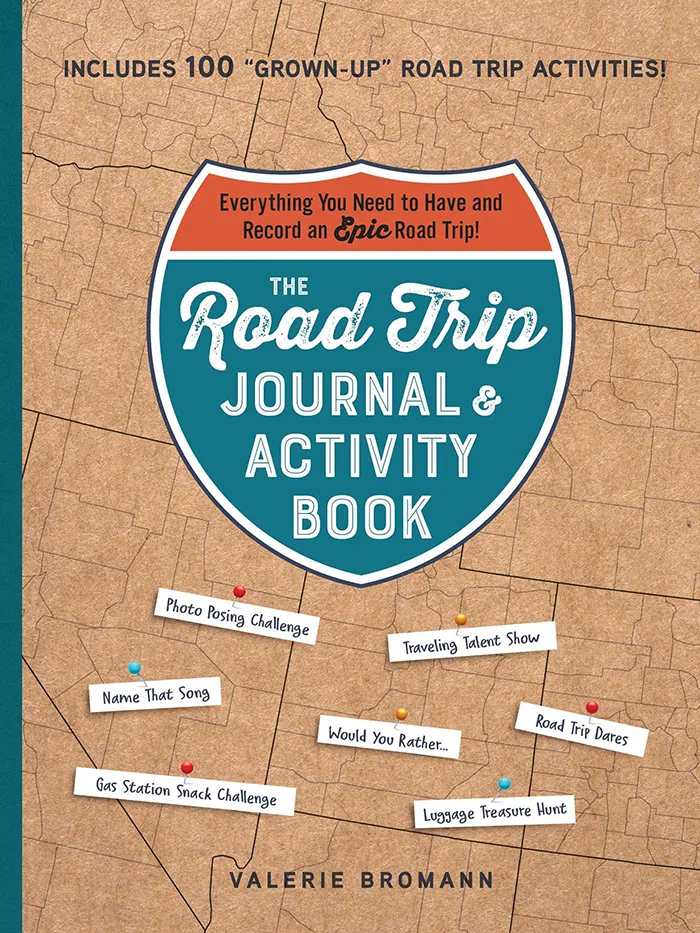 The Road Trip Journal & Activity Book
Everything You Need to Have and Record an Epic Road Trip!
Enjoy fun games and challenges to pass the time on your next road trip and have a keepsake to look back on for years to come with this entertaining must-have for your next vacation.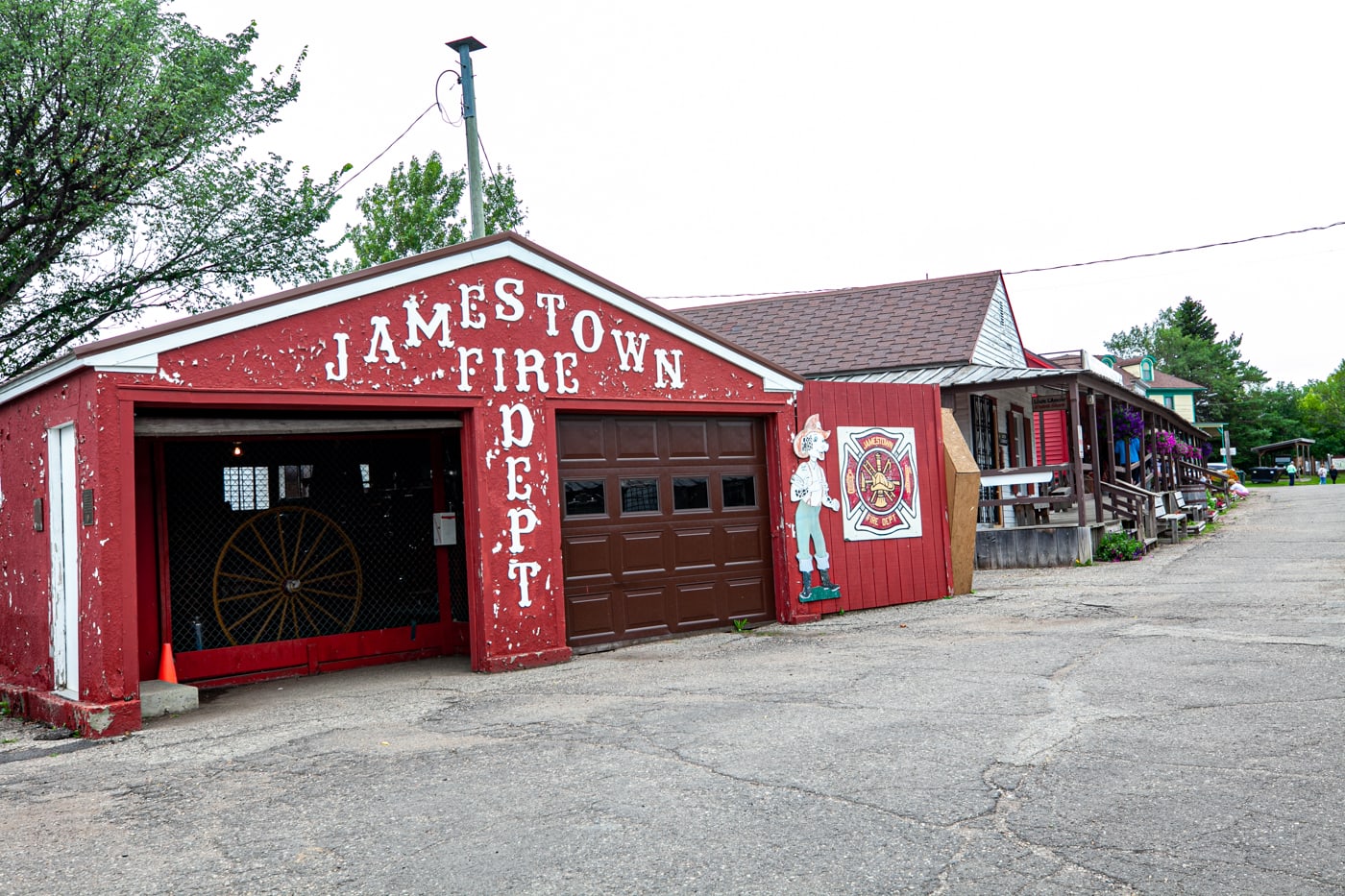 Most of the buildings are set up like little museums in themselves. You can enter the saloon and take in the bar and piano setup. You can enter the school and church to see the interiors as they would have been way back when. You can visit the jail and pretend to be wanted dead or alive. You can go to the dentist's office and witness a pretty disturbing dentist scene that might make you never want to go to the dentist again…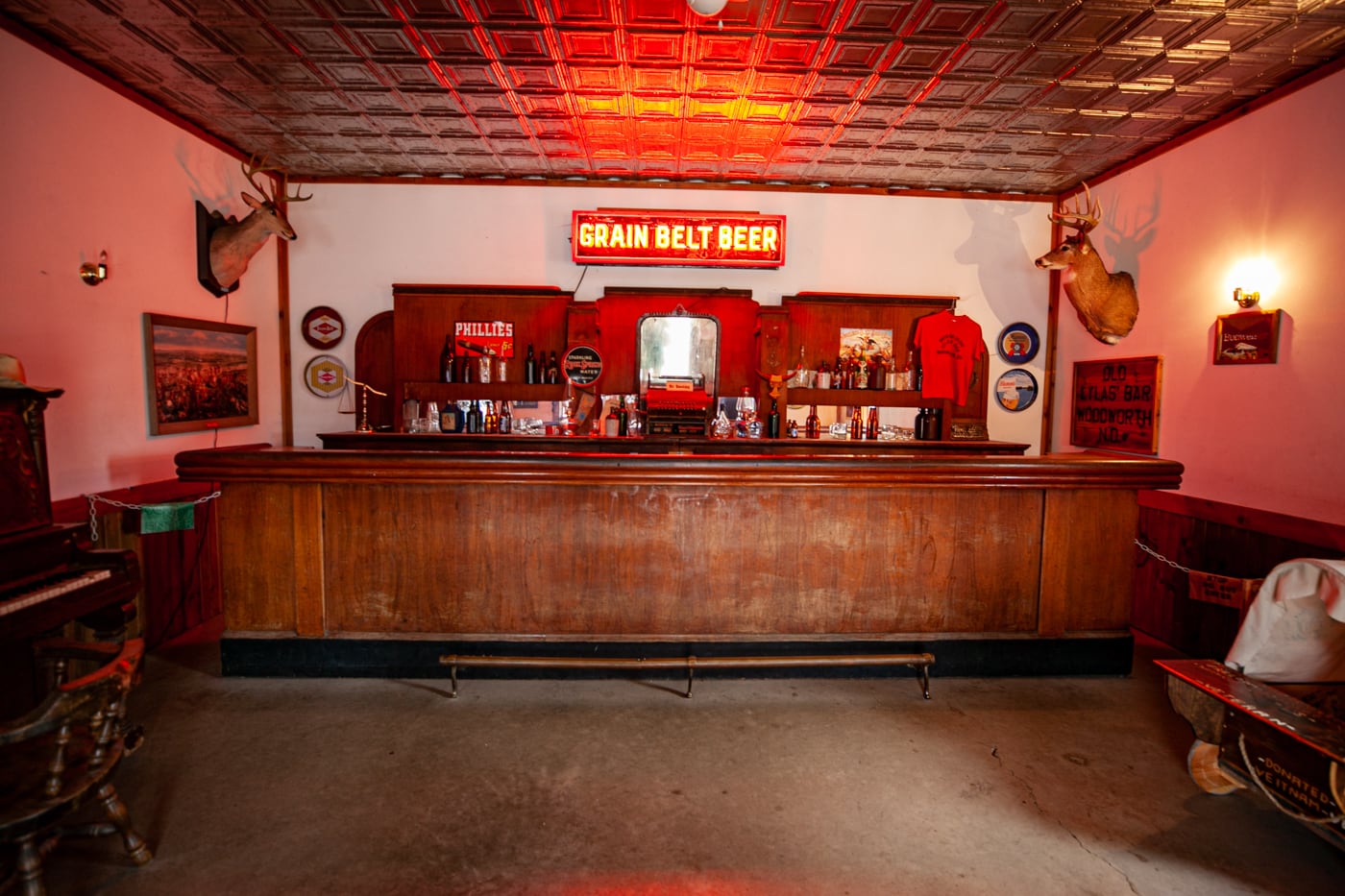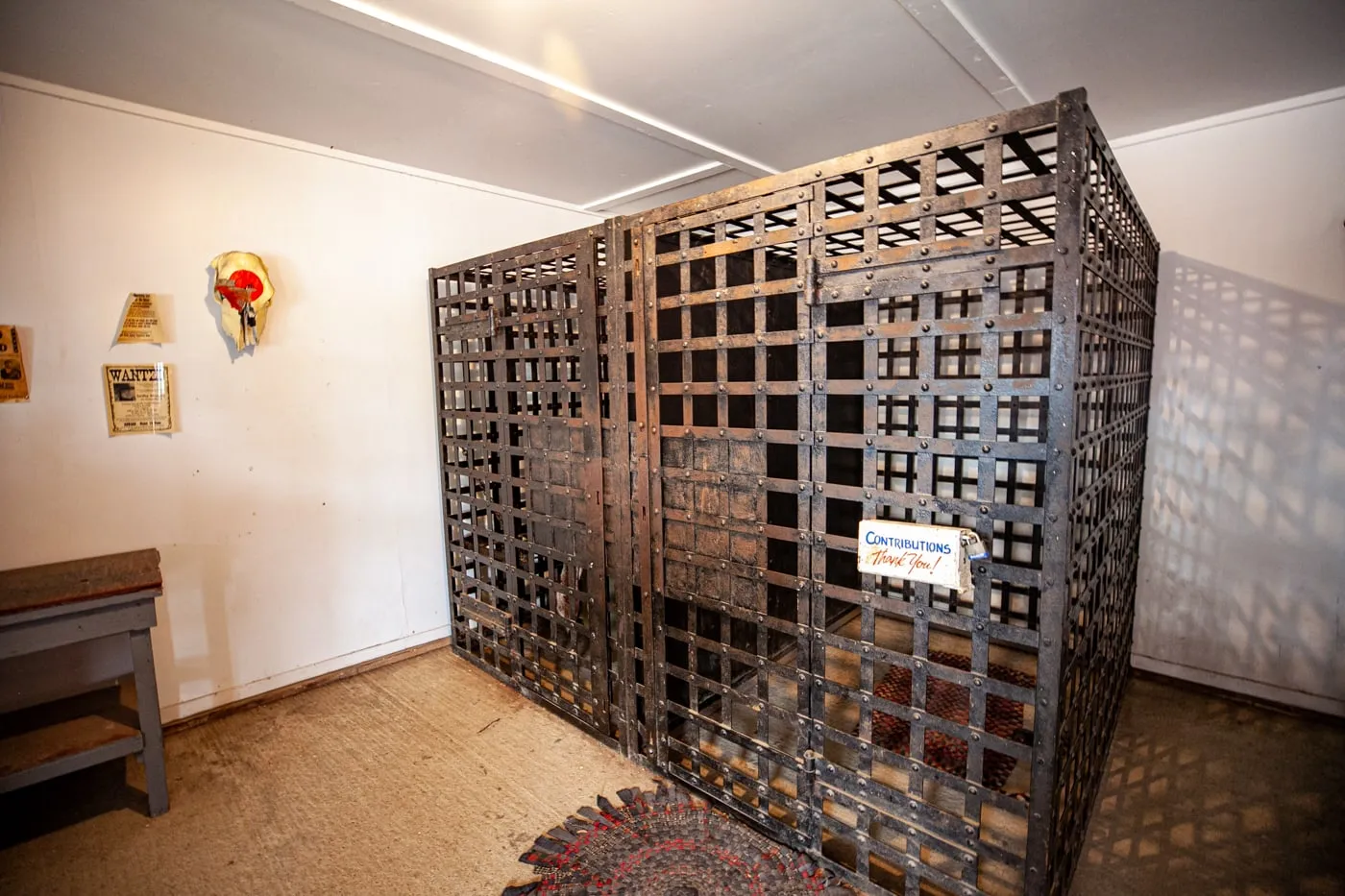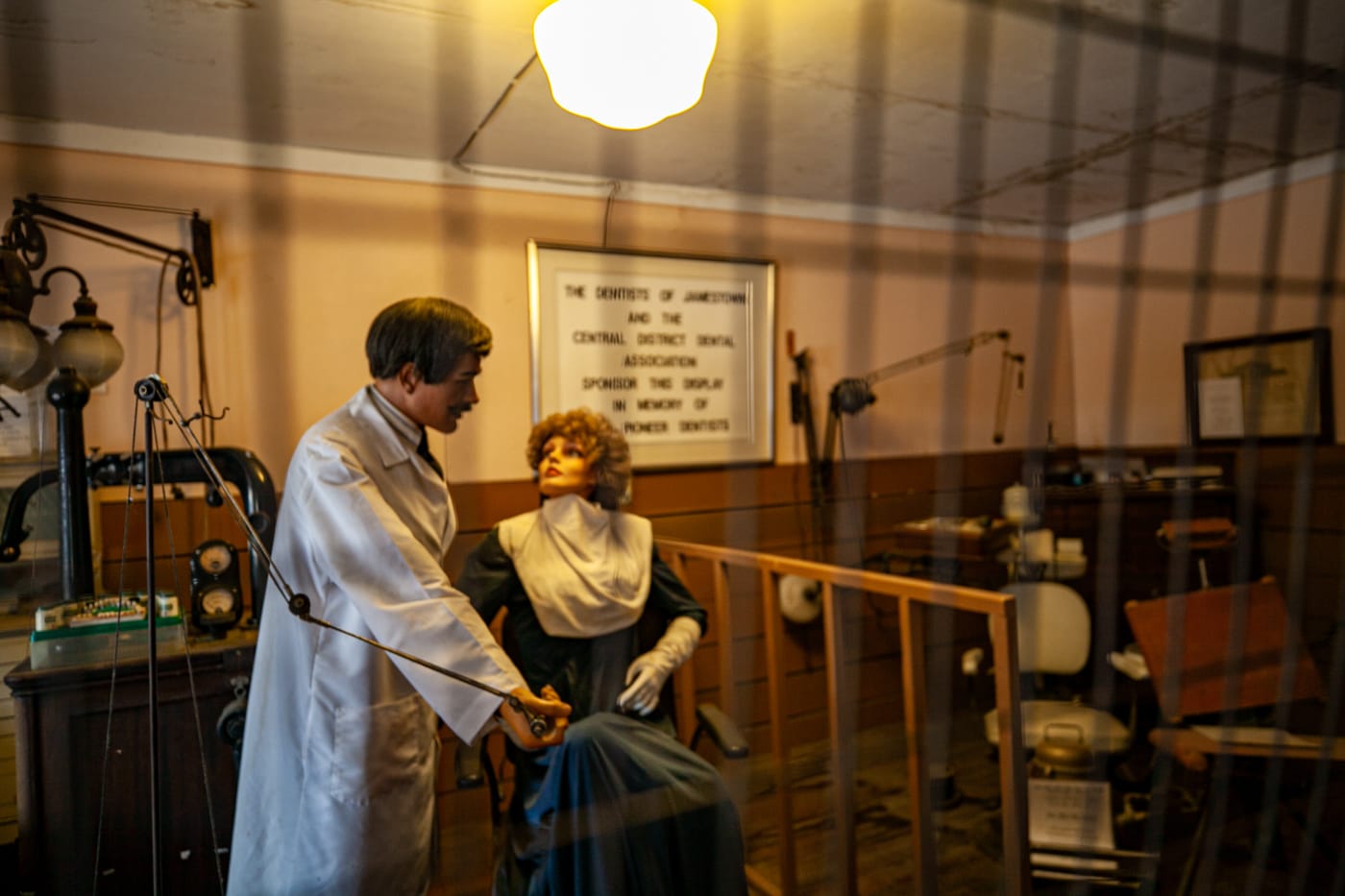 Other buildings include a firehouse, a writer's shack dedicated to western author Louis L'Amour, and a Northern Pacific Railroad Depot from the 1800s.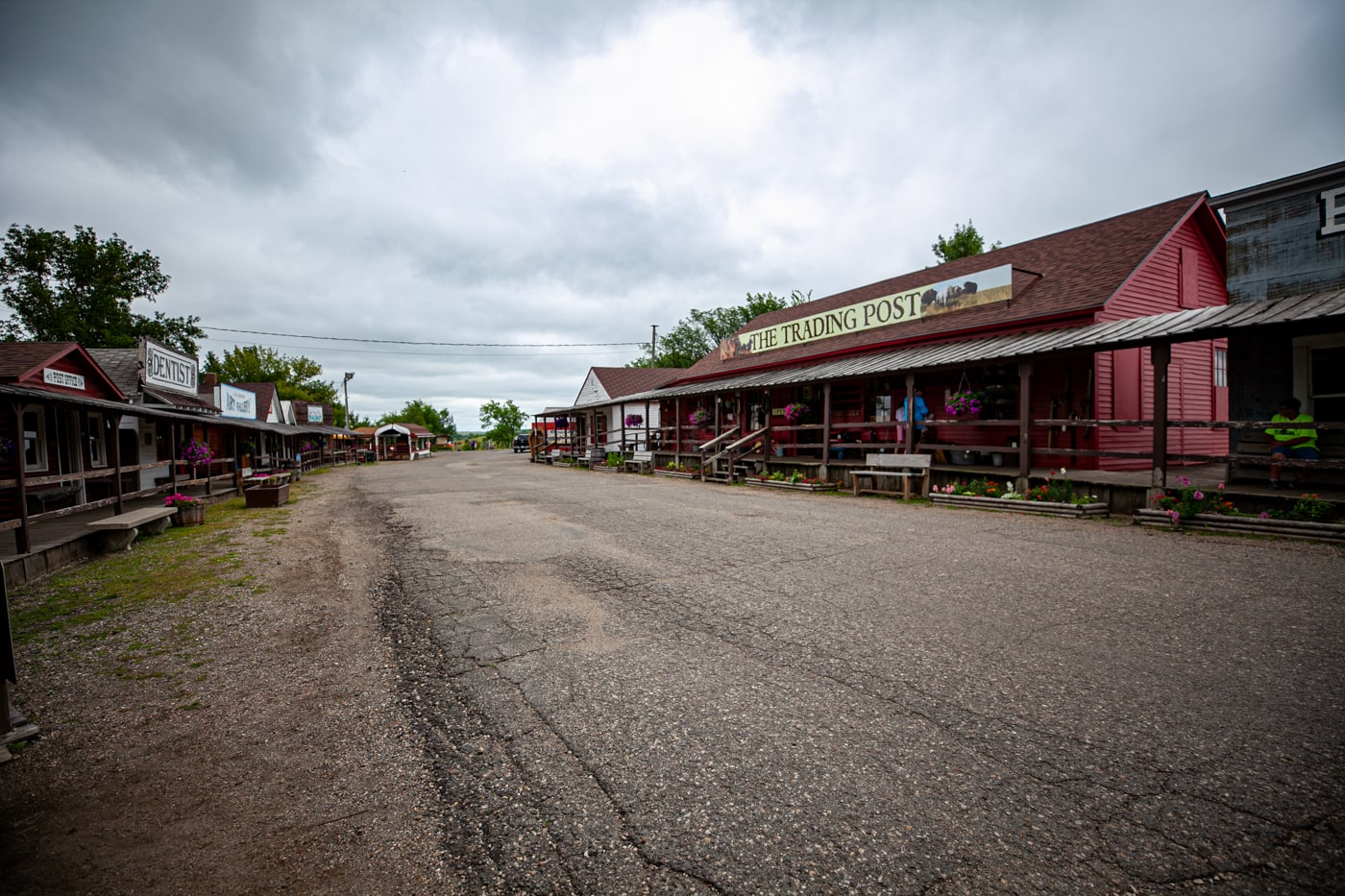 Other buildings in this pioneer town have been repurposed to serve a modern day function: gift shops featuring local wares and souvenirs, antique shops, bathrooms (or, as I dubbed them: ye olde bathrooms).
The exhibit also plays host to a variety activities, such as pony rides, stagecoach rides, and wild west shootouts to keep kids entertained. And you can learn more about Frontier Village and Jamestown with a talking trail tour available right on your cellphone! Learn more here.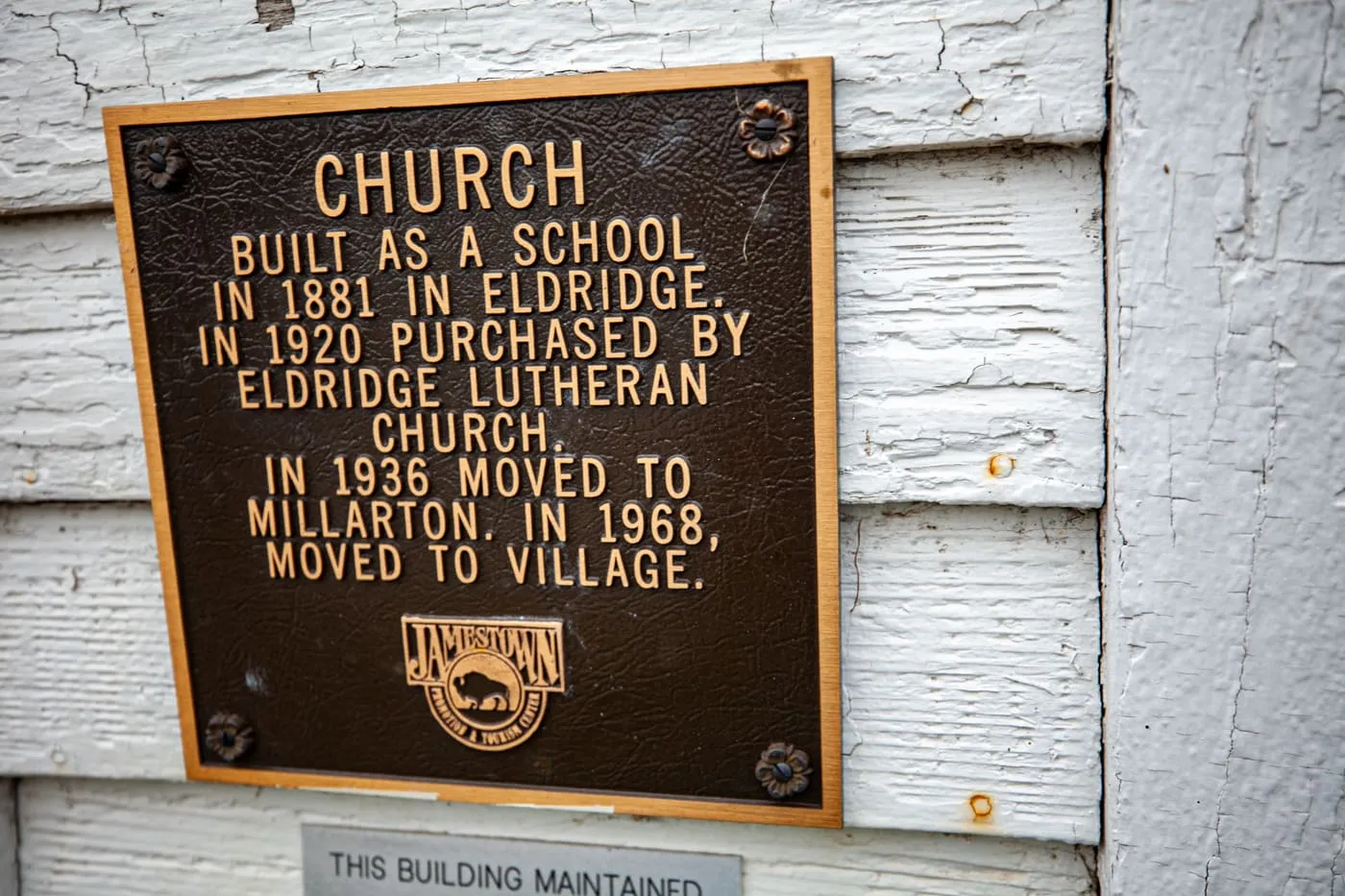 The historic town is worth a stroll, if for no other reason that to get from the world's largest bison to the National Buffalo Museum on the other side of the grounds. (Or to use ye olde bathrooms before hitting the road).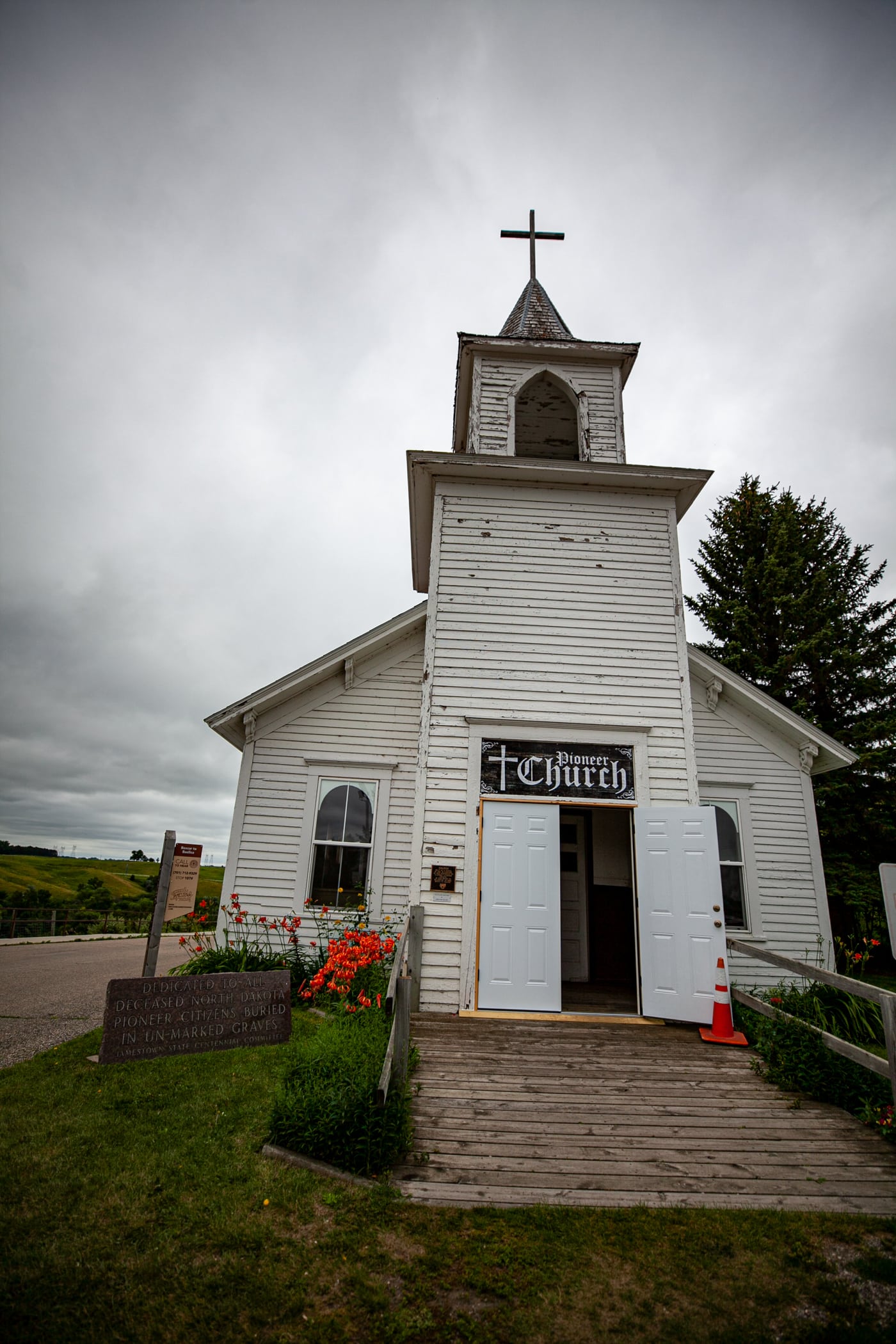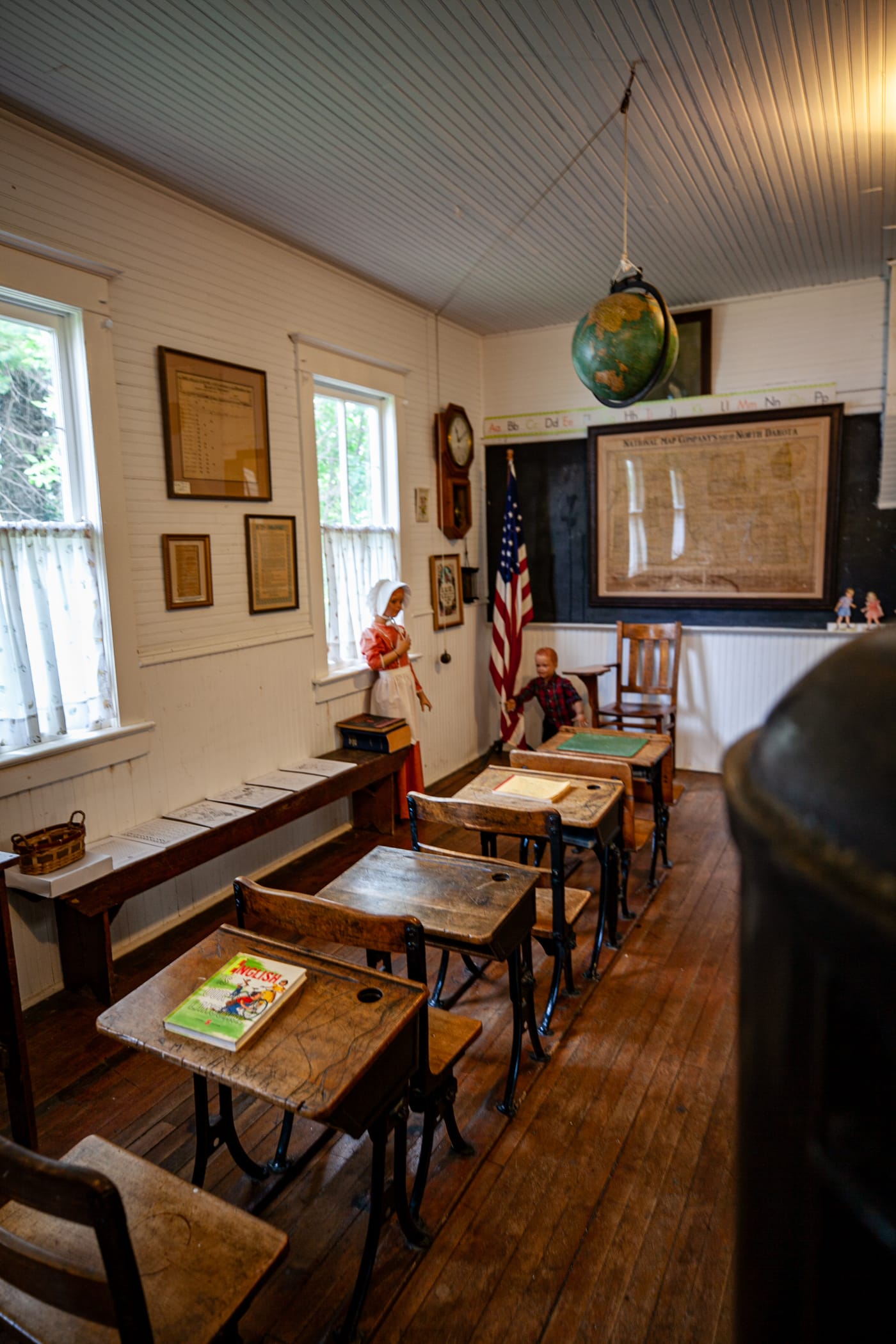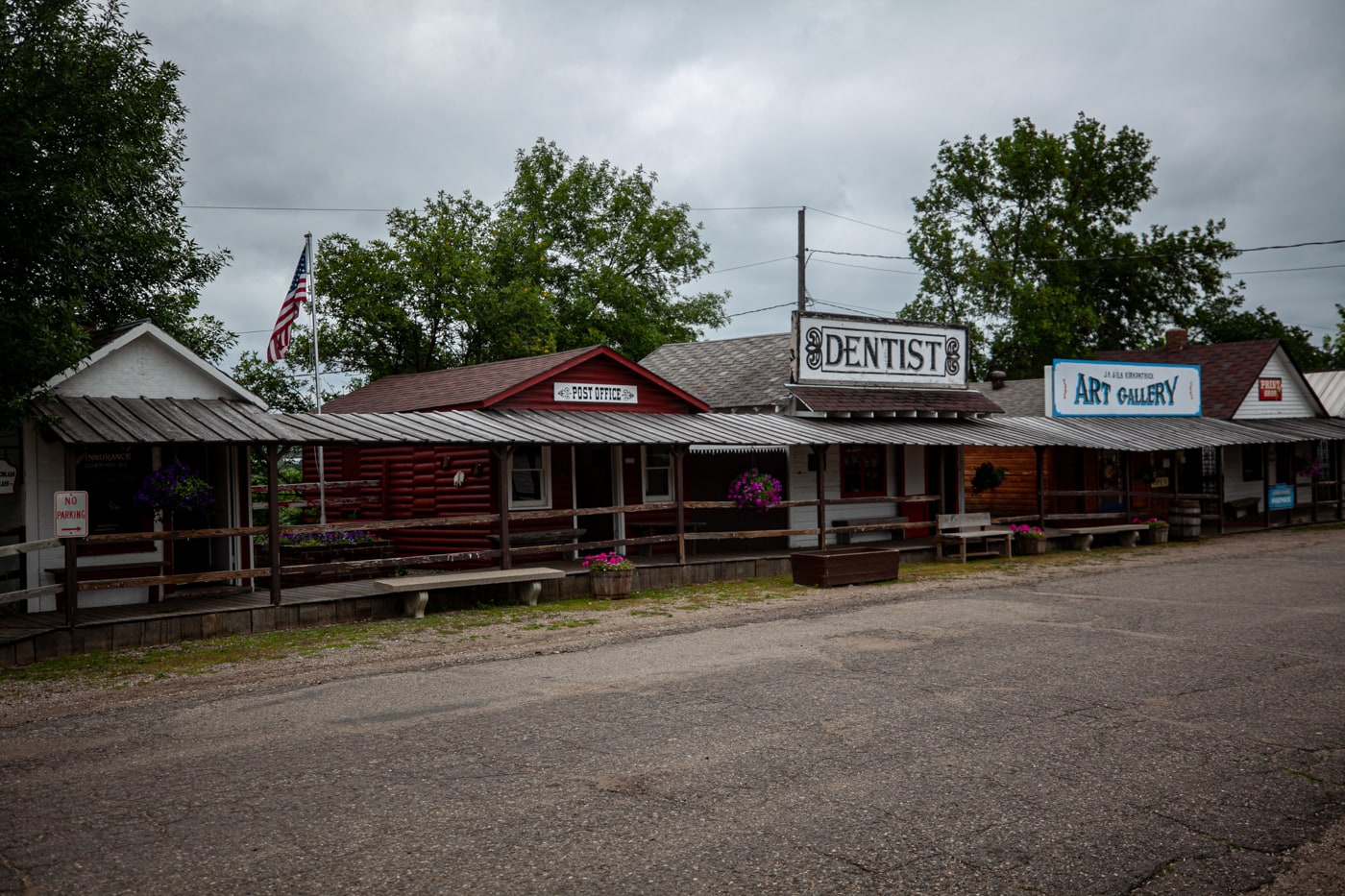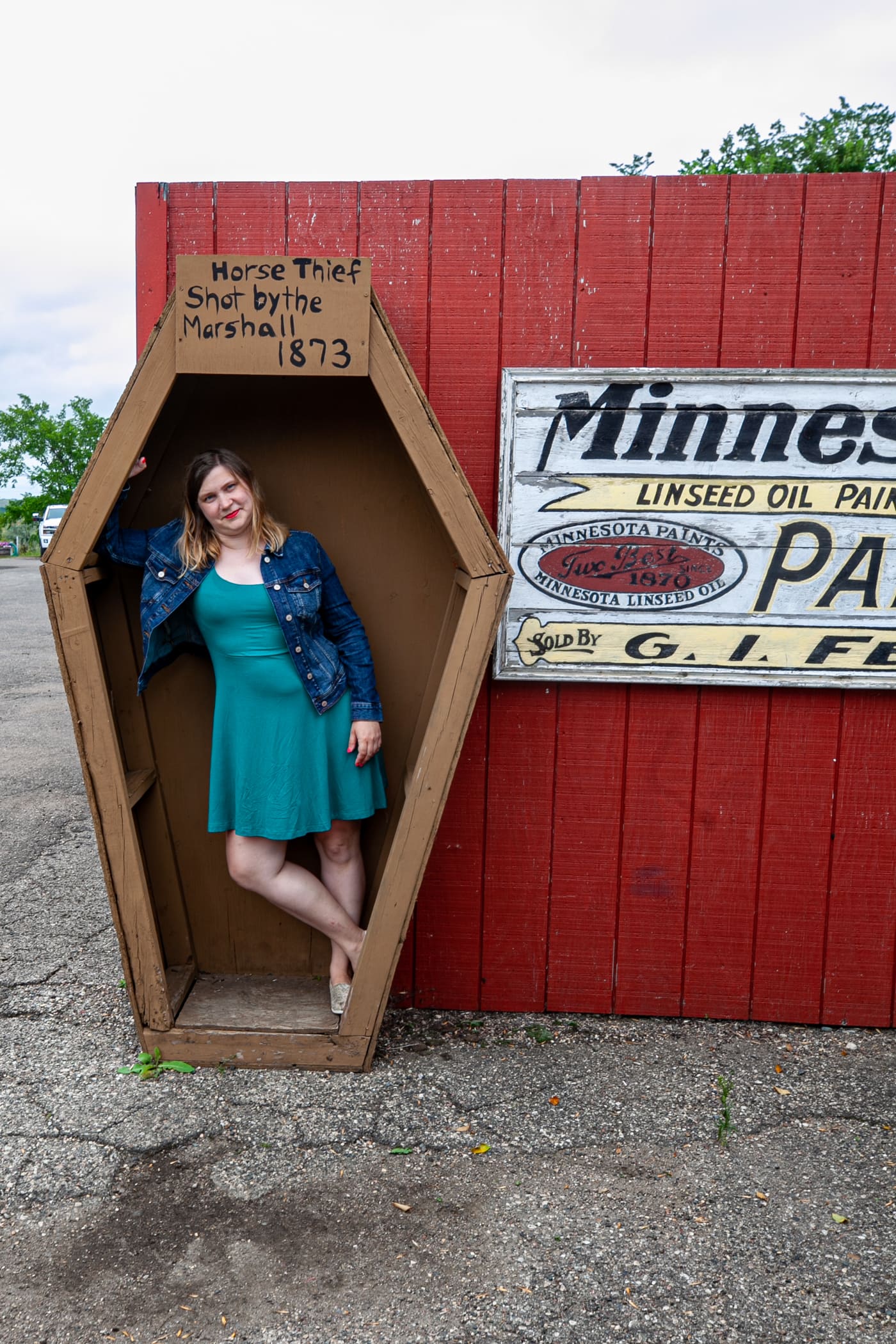 ---
Frontier Village
Location: 404 Louis L'Amour Lane, Jamestown, ND
Cost: Free, Donations Accepted (Pony rides and Stagecoach Rides charge admission)
Hours: Memorial Day weekend to Labor Day 8:00am – 8:00pm, September (after Labor Day) to October 1st, 10:00am – 6:00pm
---
Pin this North Dakota Roadside Attraction: