It's a zoo at this Illinois Route 66 roadside attraction! Literally…at least kind of… Visit the Braidwood Zoo in Braidwood, Illinois to find this menagerie of strange animal art.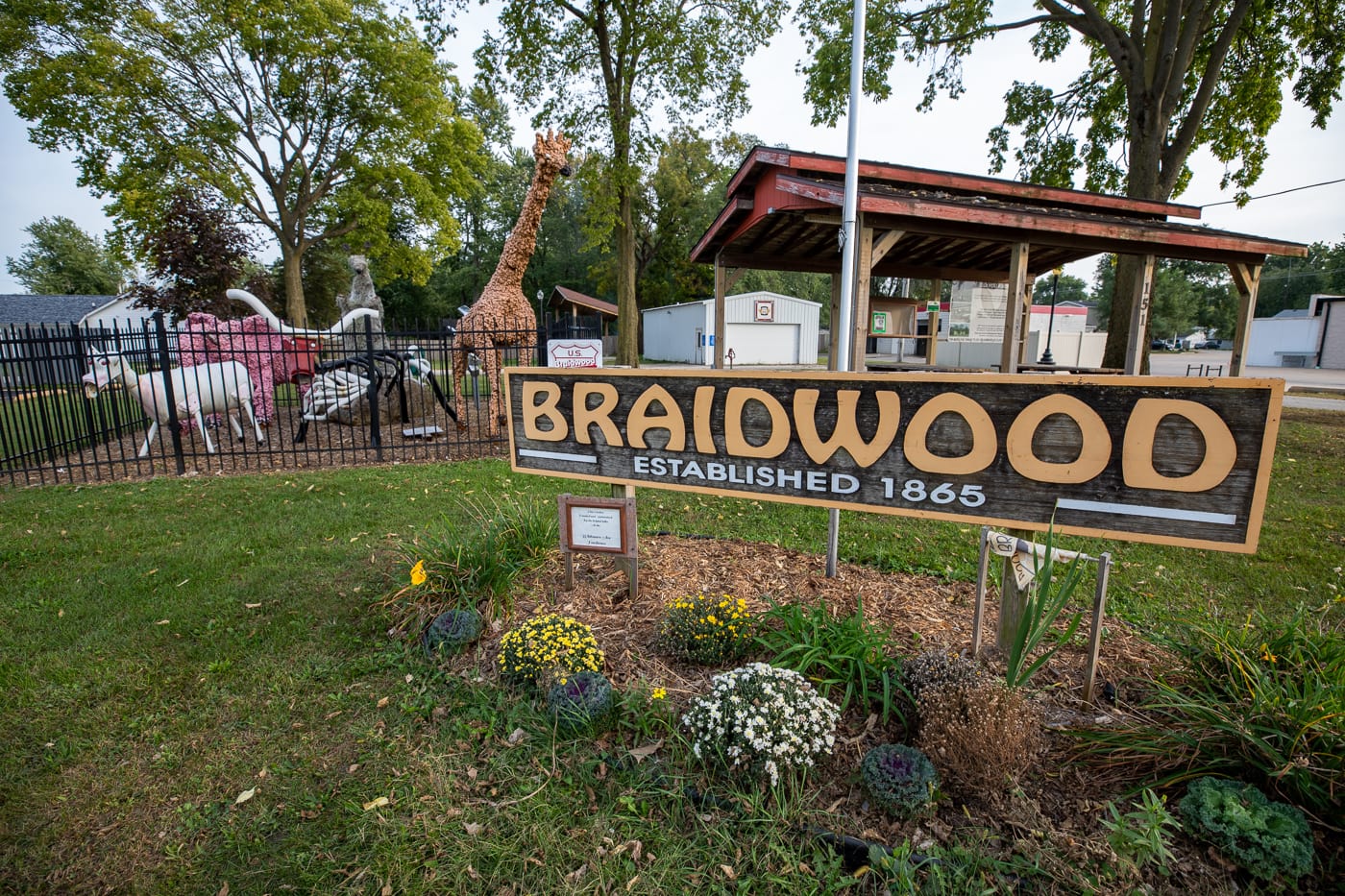 You won't find any lions, tigers, or bears roaming about at this roadside zoo. The Braidwood Zoo is actually a small art display consisting a wire-fenced cage holding an assortment of animal sculptures, including a tall giraffe, a pink elephant, a pig, and a steer.
The artful animals here are the work of the late Jack Barker, a metal folk artist who specialized in sculptures made from scrap metal and shredded plastic. His workshop and Metal Art Sculpture Garden was located in nearby Essex where he kept an impressive collection of his artwork.
After the artist passed away in 2012 his collected works were auctioned off and some Braidwood businesses came together to purchase a small collection.
Stop at this Route 66 roadside attraction on your Illinois road trip then pop across the street for more kitschy sculptures (and some chili cheese fries) at the 1950's-themed Polk-a-Dot Drive In.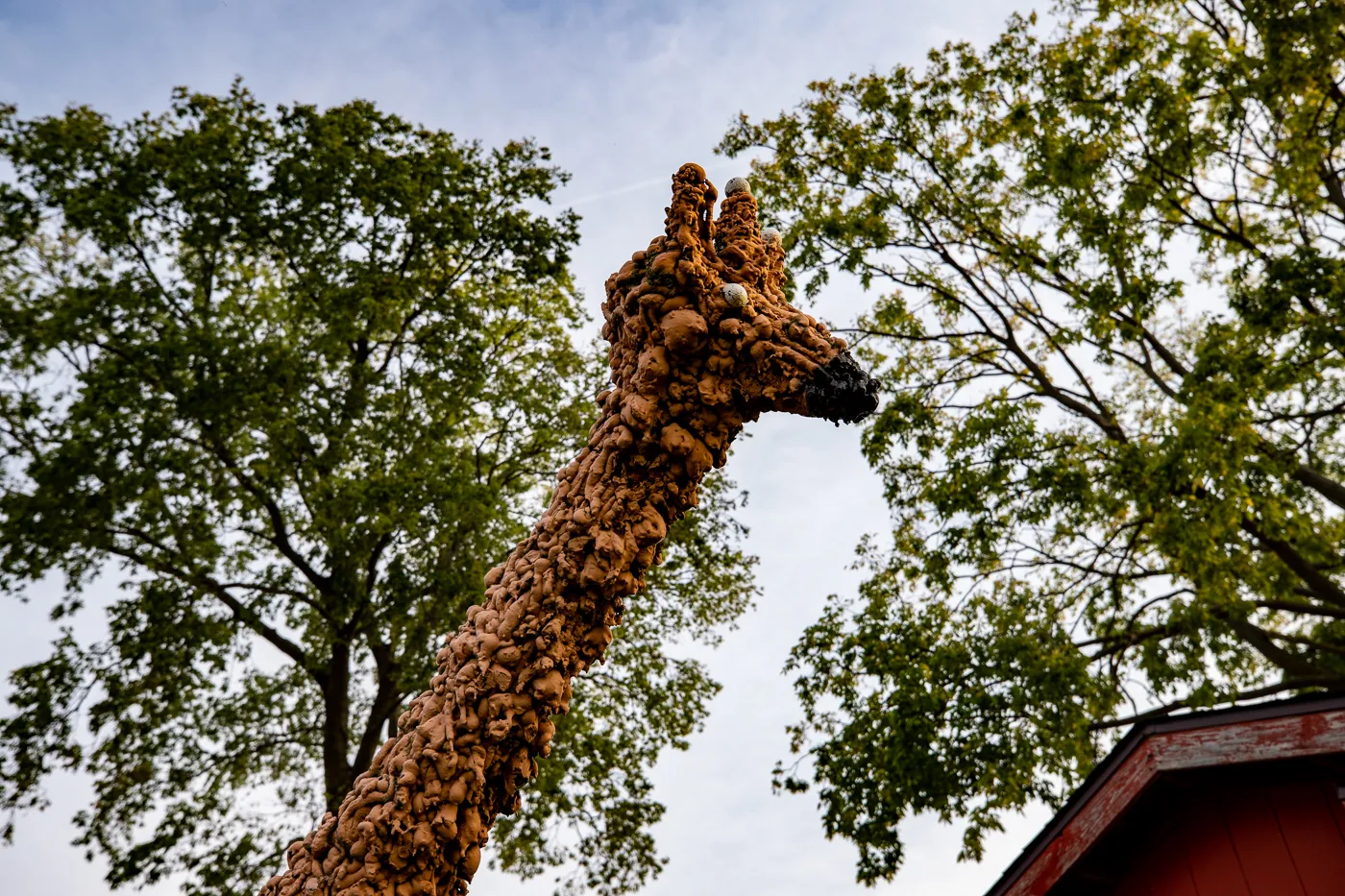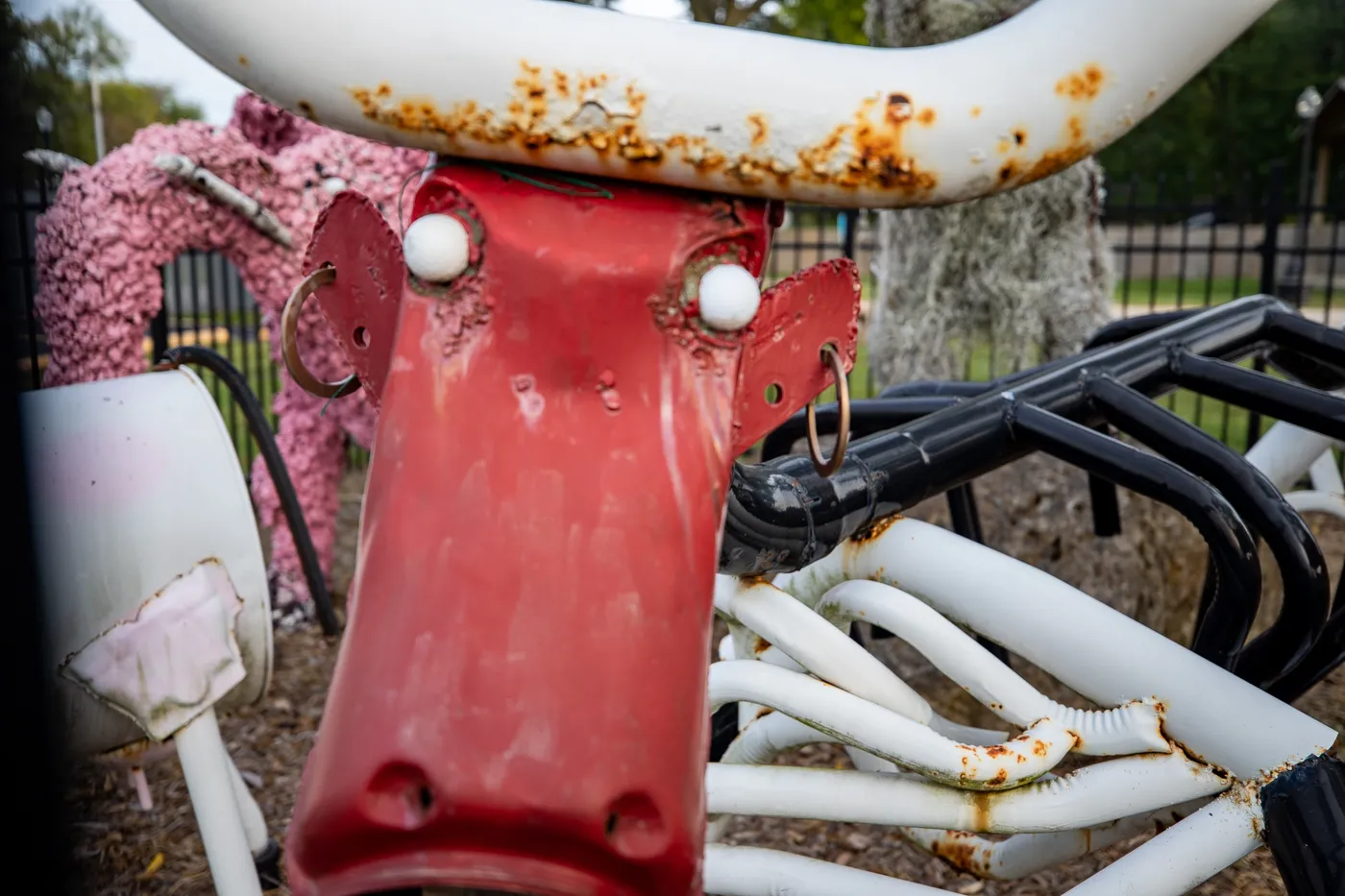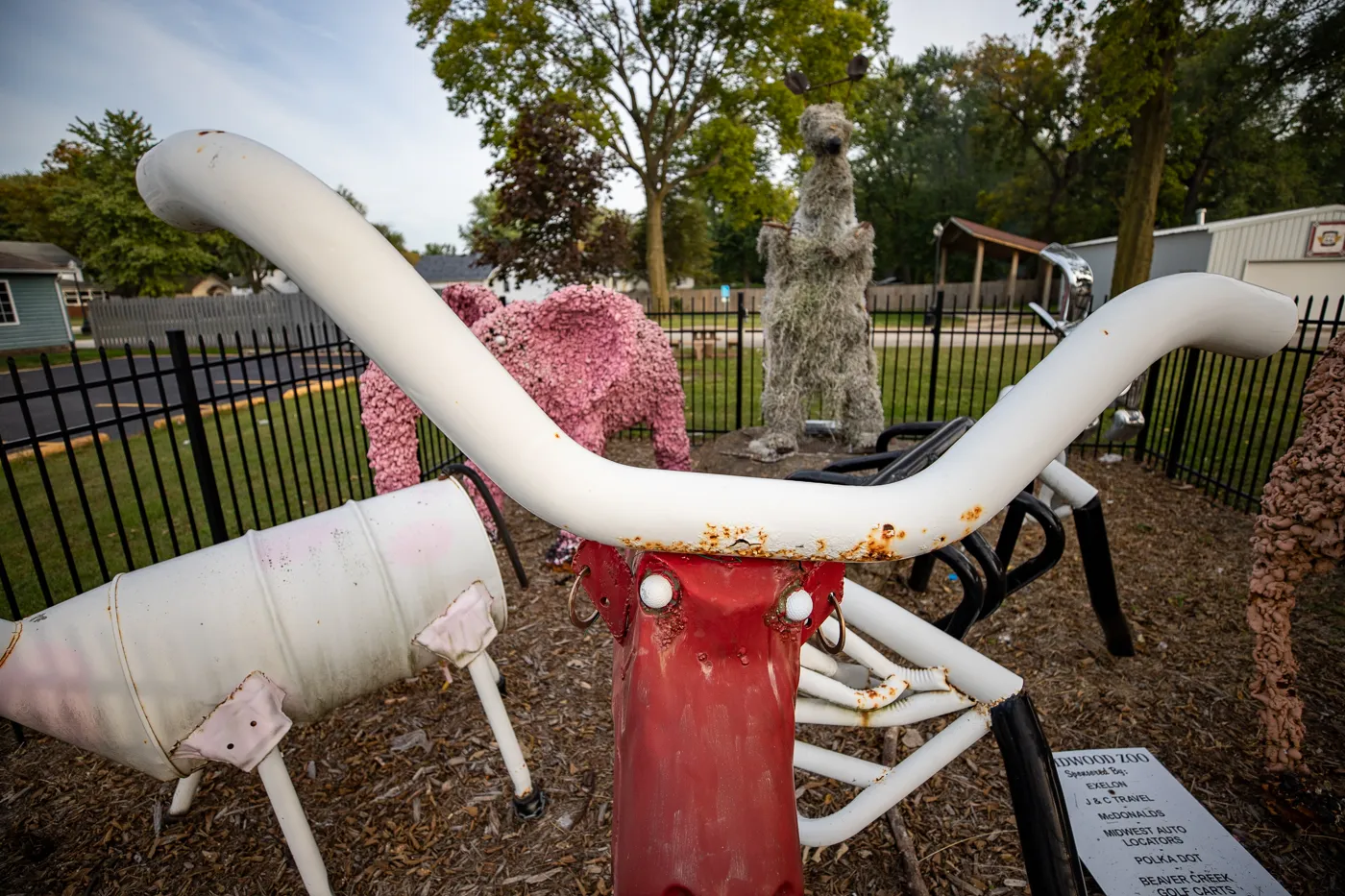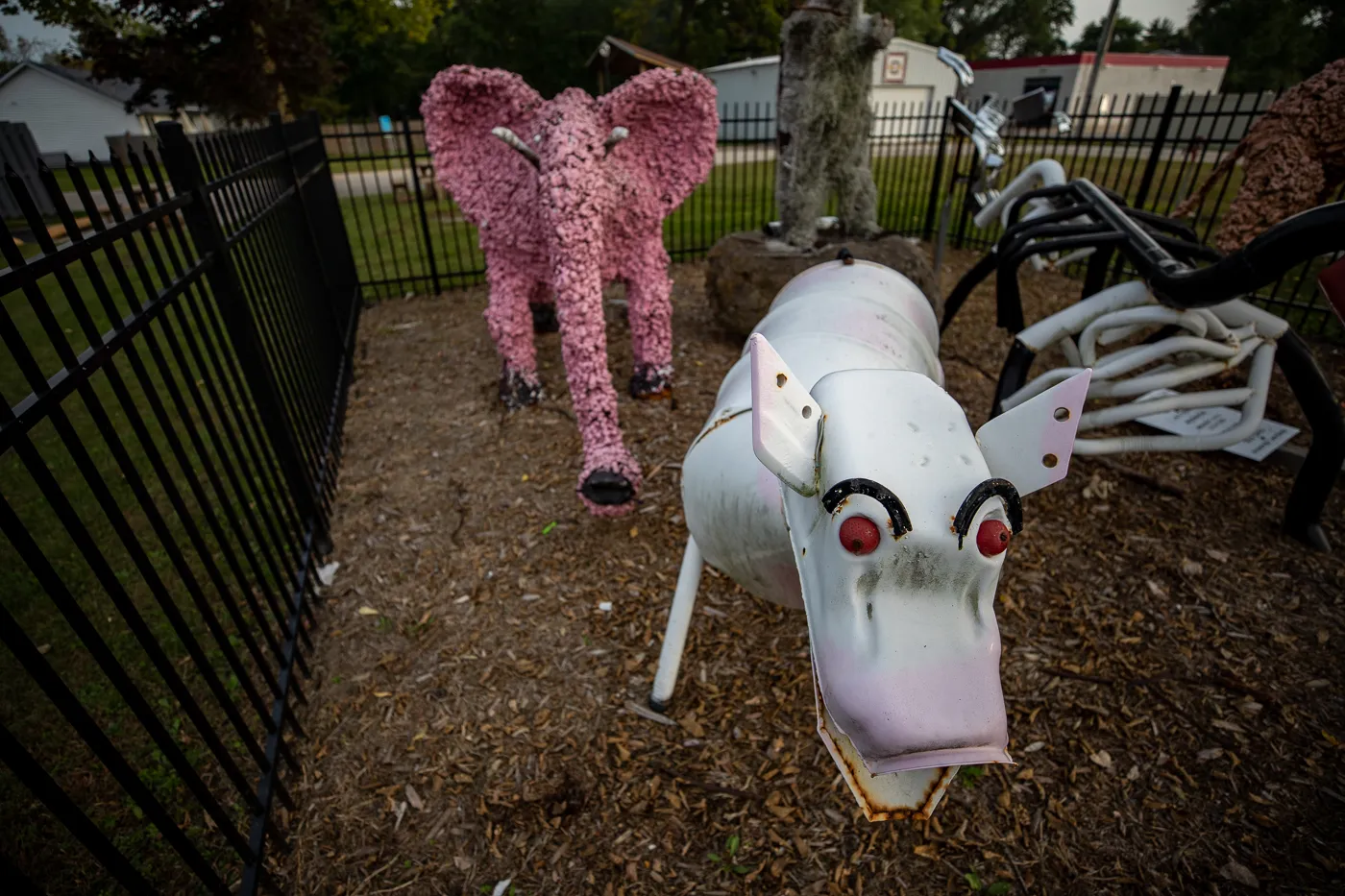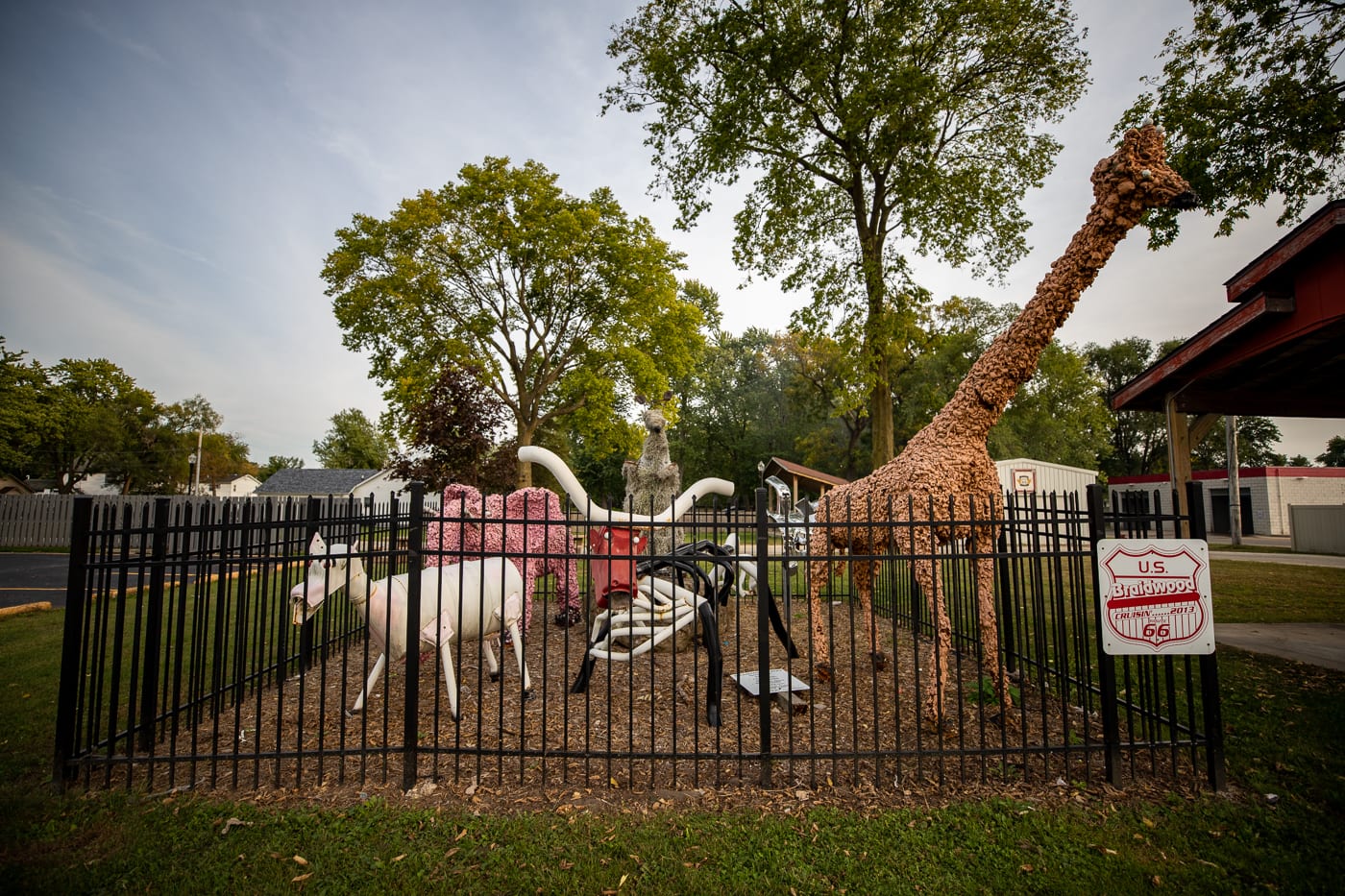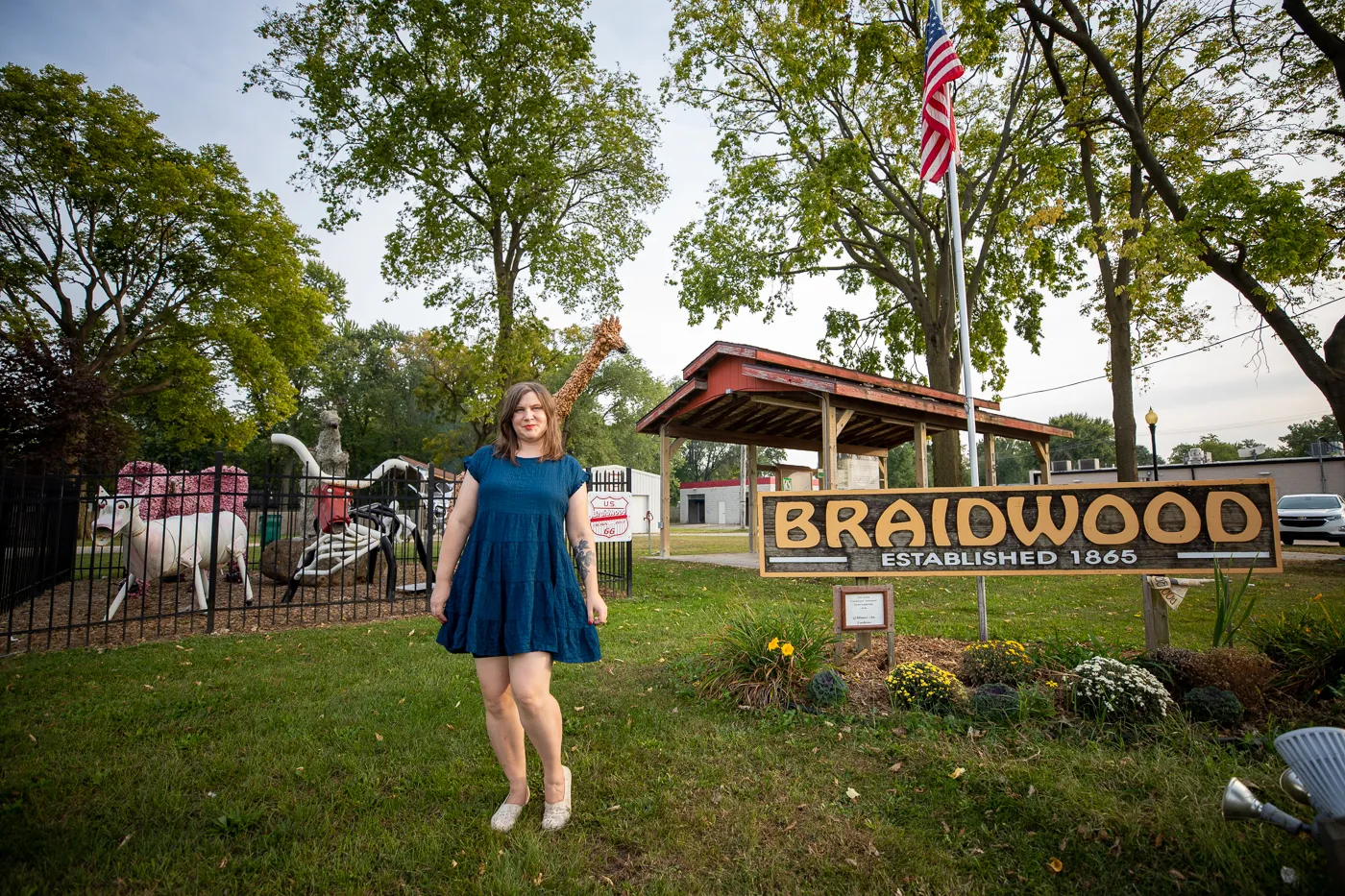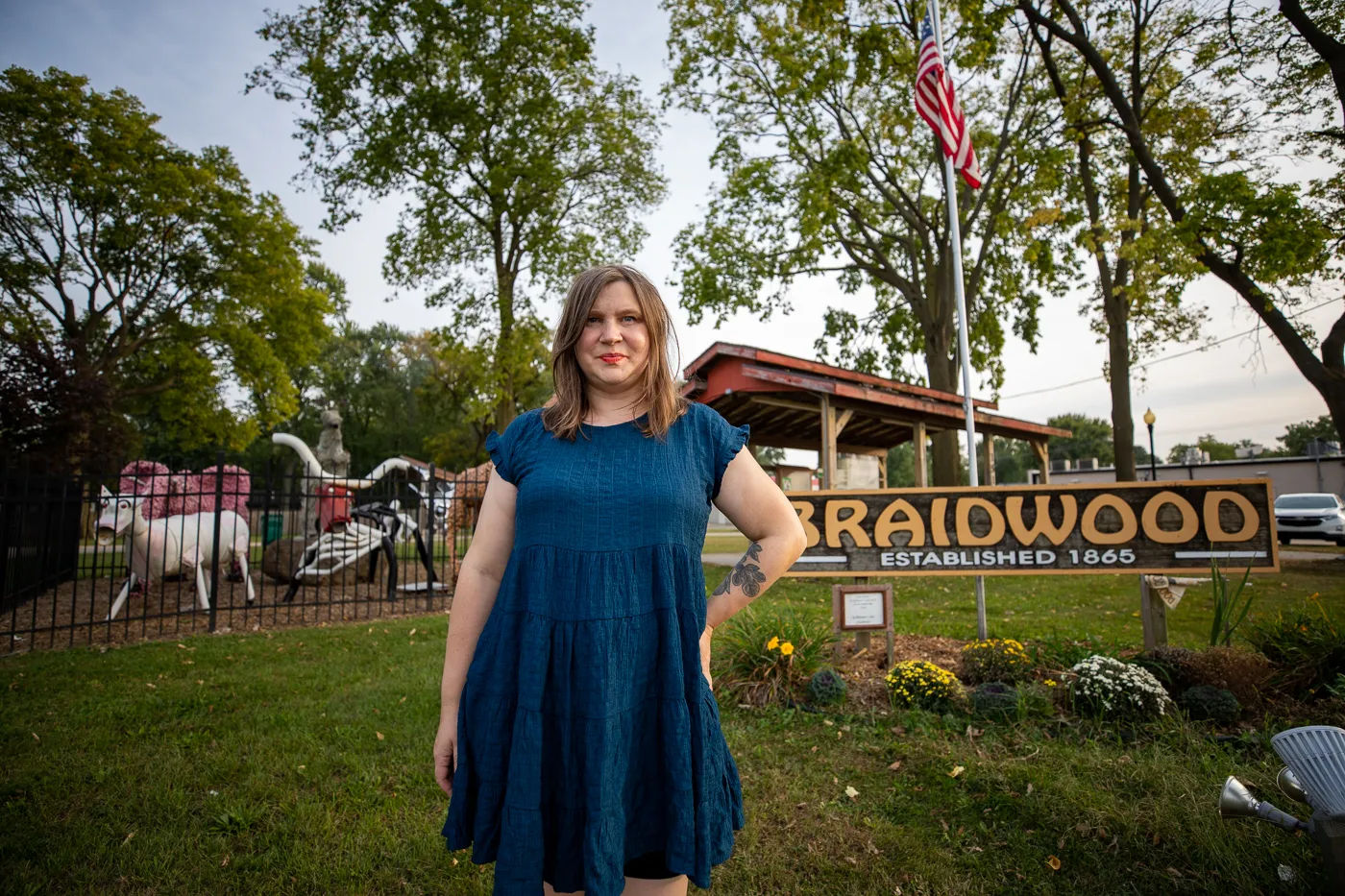 Braidwood Zoo
Address: 140 N Front St, Braidwood, IL 60408
Cost: Free to See
Hours: Always Visible
Pin this Illinois Route 66 roadside attraction: