You're definitely going to want to CHECK OUT this roadside attraction! Find the big books, apple, ruler, and more at the Waskom Public Library in Waskom, Texas.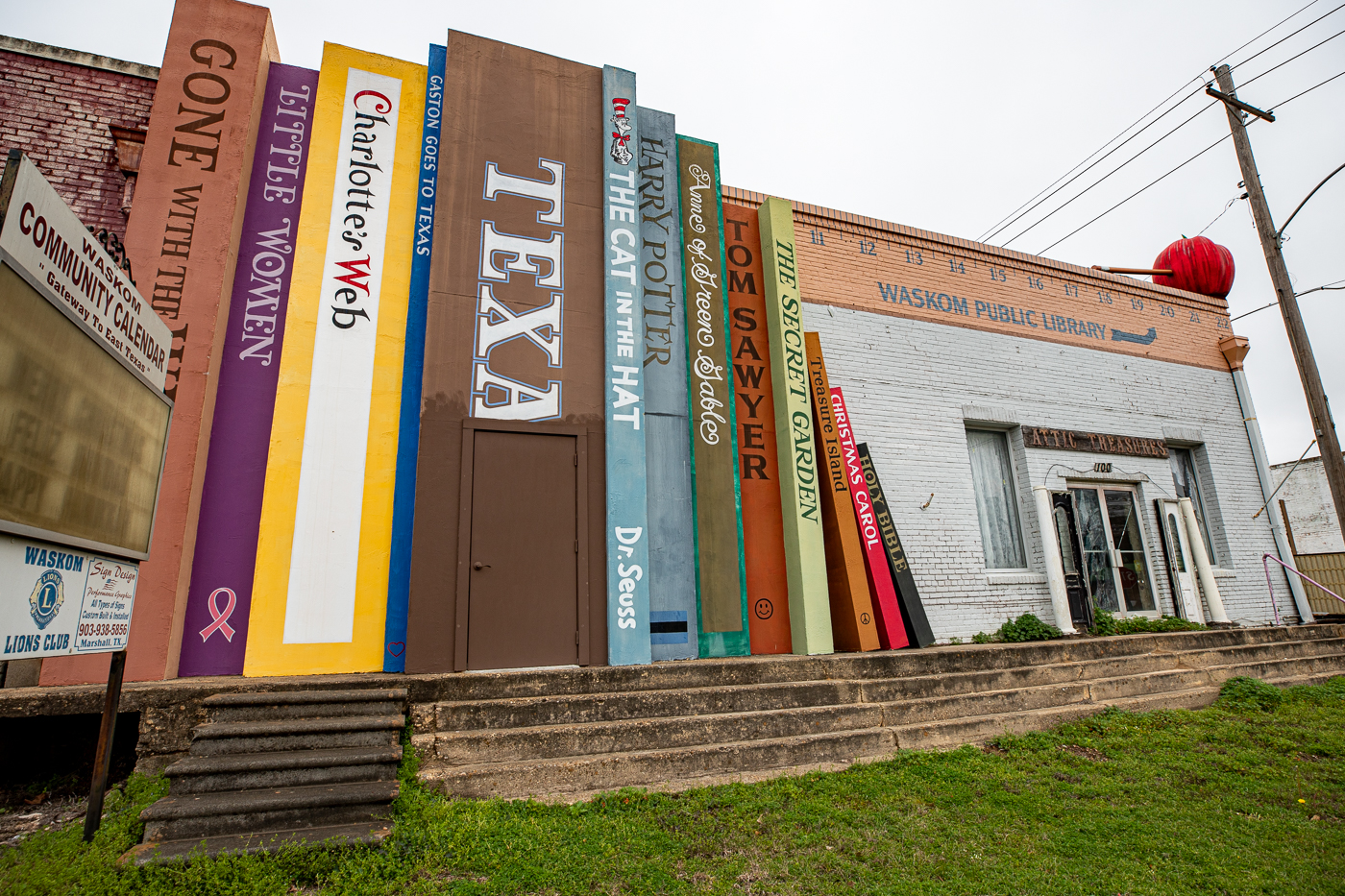 Waskom's mayor wanted to spruce up the library with a unique facade. So he contracted mural artist Chris Opp to create something fresh. In 2018 the new library exterior was unveiled full of fun details that would have every passerby taking a second look.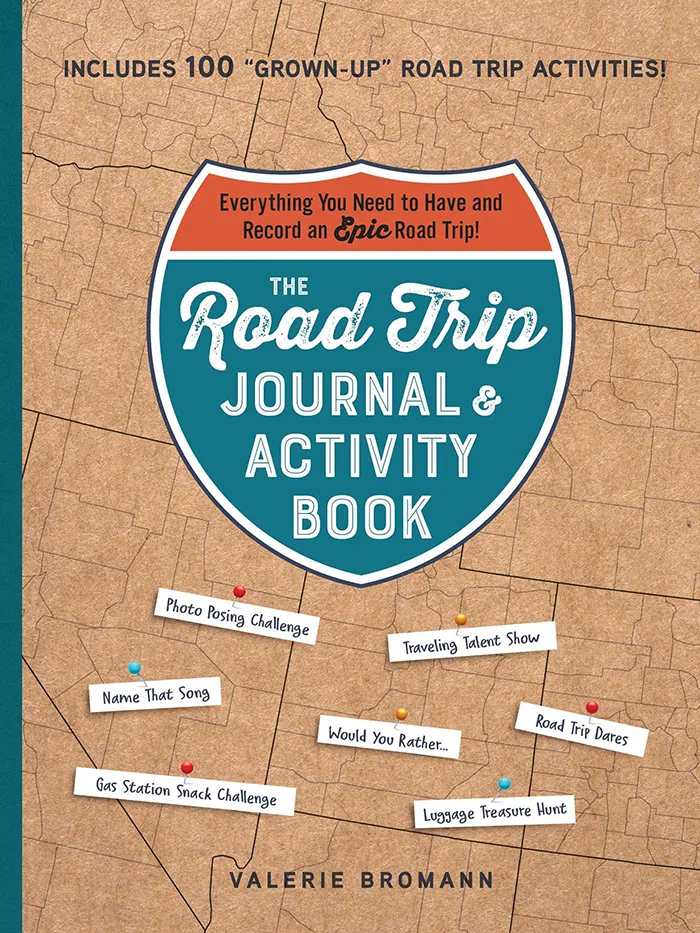 The Road Trip Journal & Activity Book
Everything You Need to Have and Record an Epic Road Trip!
Enjoy fun games and challenges to pass the time on your next road trip and have a keepsake to look back on for years to come with this entertaining must-have for your next vacation.
The library's facade features a few unique roadside attractions crafted out of metal, rock, stucco, and paint:
Big Books The big books are 22 feet tall and include Gone with the Wind, Little Women, Charlotte's Web, Gaston Goes to Texas, The Cat In The Hat, Harry Potter, Anne of Green Gables, Tom Sawyer, The Secret Garden, Treasure Island, Christmas Carol, The Bible, and one just called TEXAS.
Big Apple After being confused for a tomato or strawberry the artist stuck a giant 20-foot long pencil through it to make sure it read as an apple.
Big Ruler A giant ruler stretches the length of the roof.
Train A train on the side of the building allows visitors to pop their head through a cut out for a fun photo op.
Inside the library you'll find two more works of art: a big concrete tree and a big 6-foot tall, 100 pound armadillo.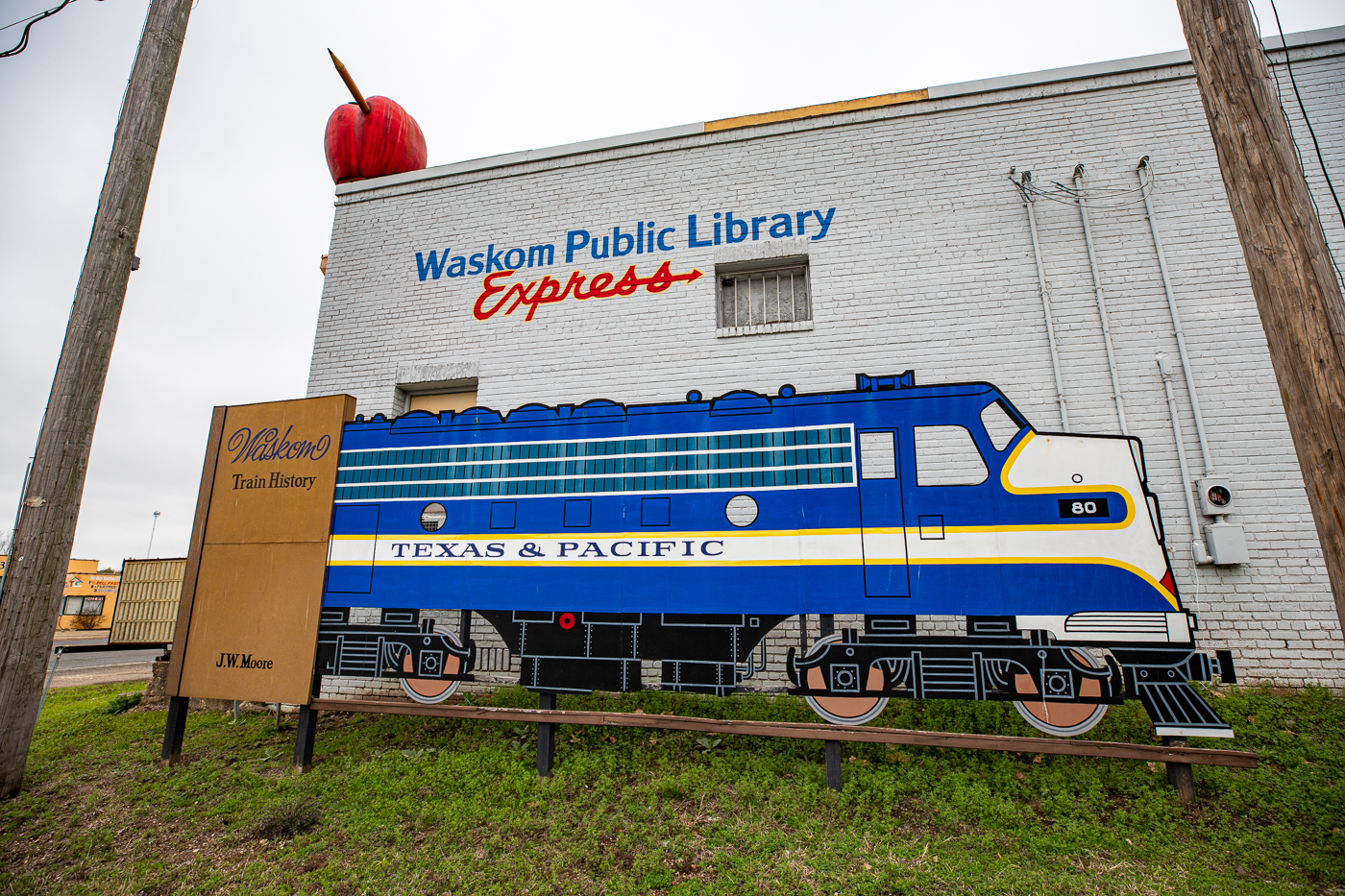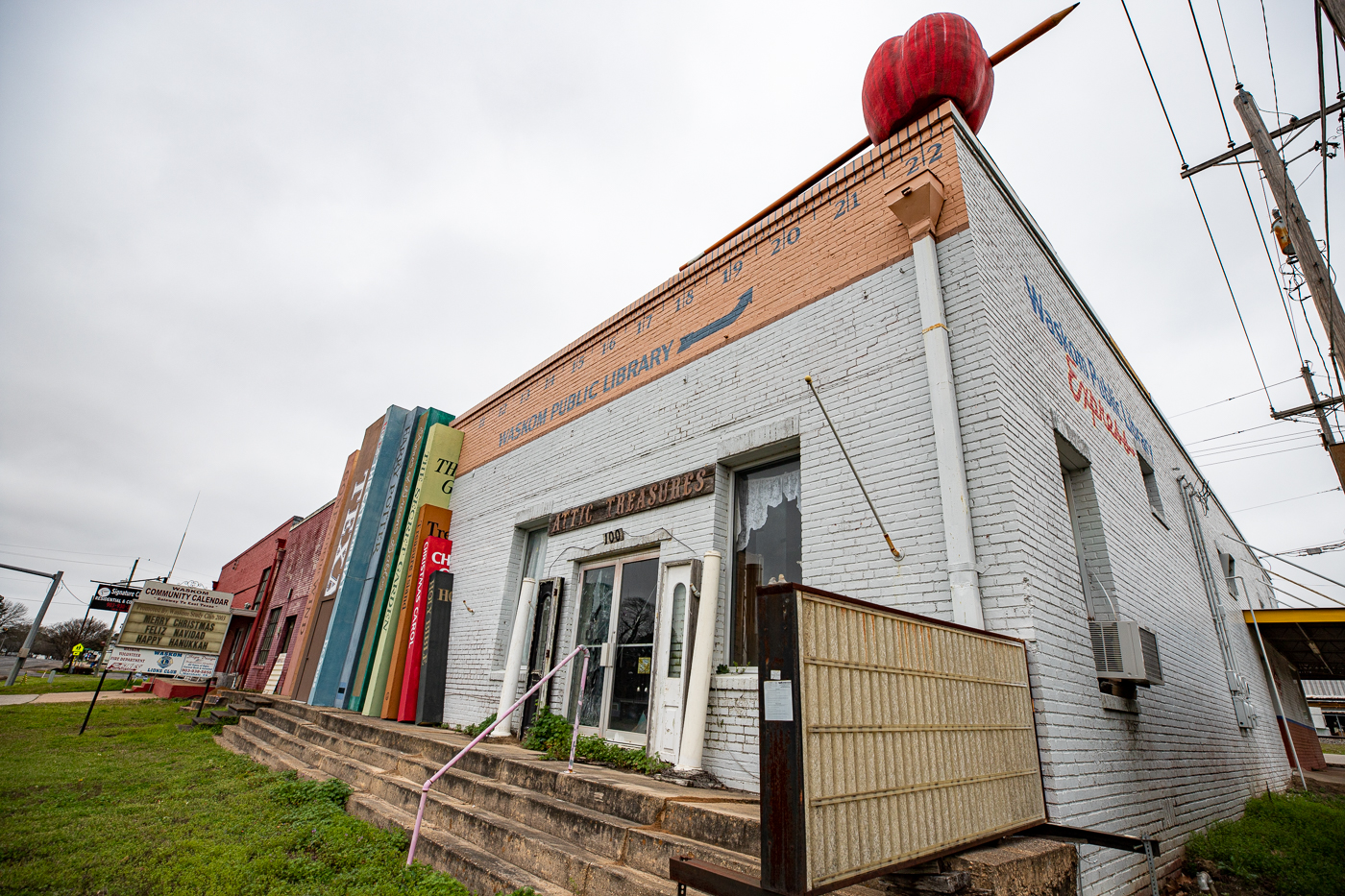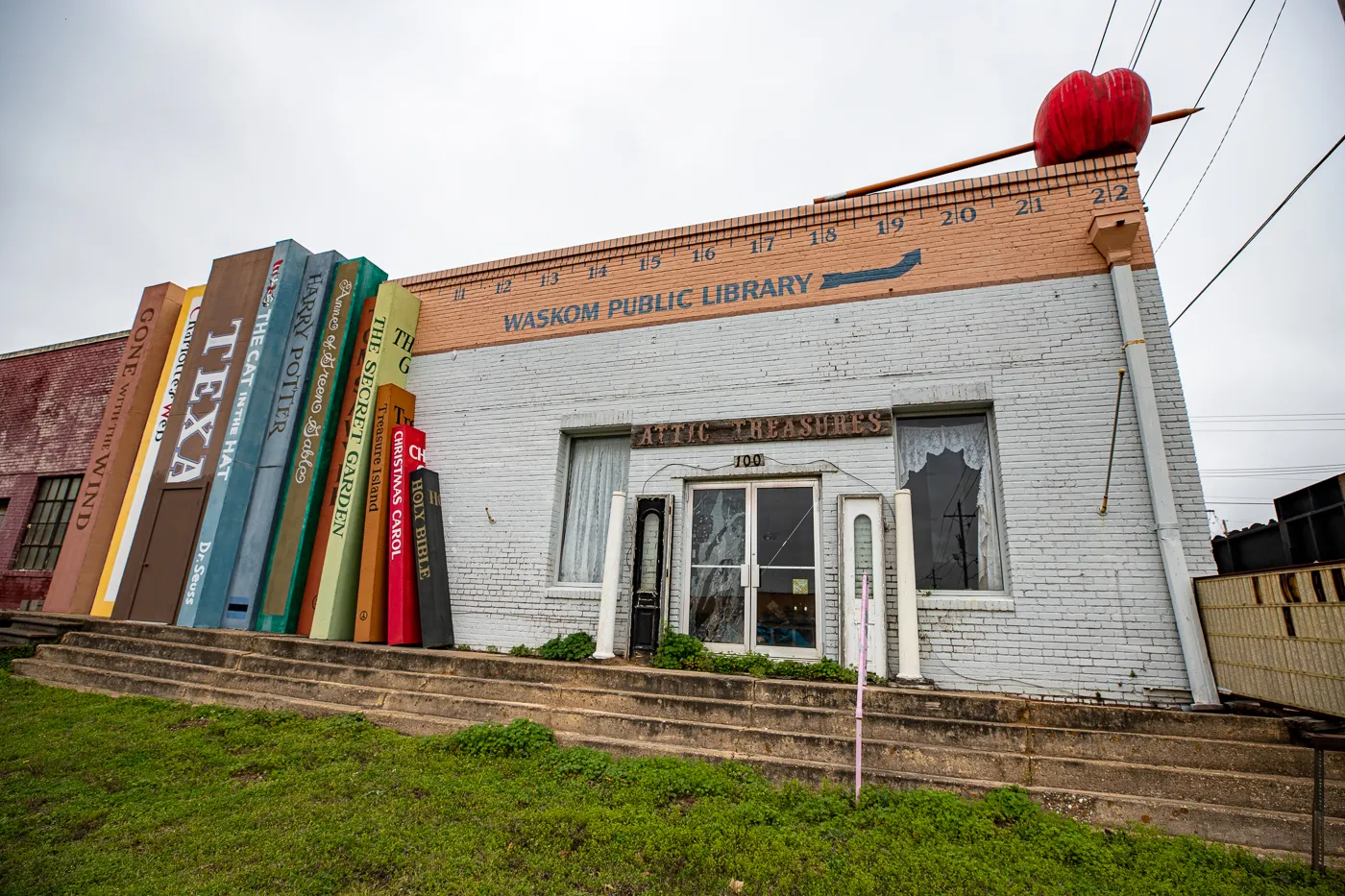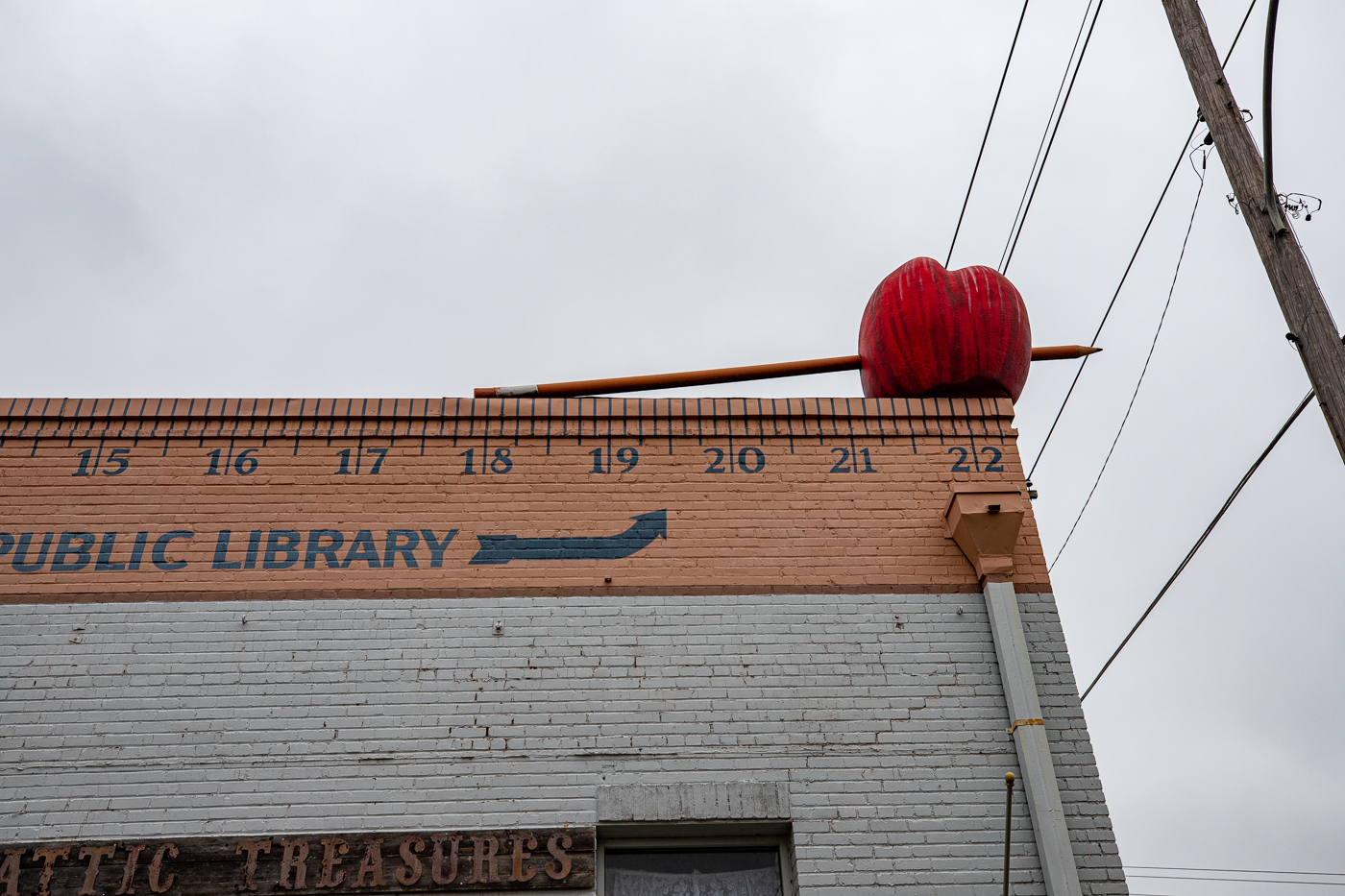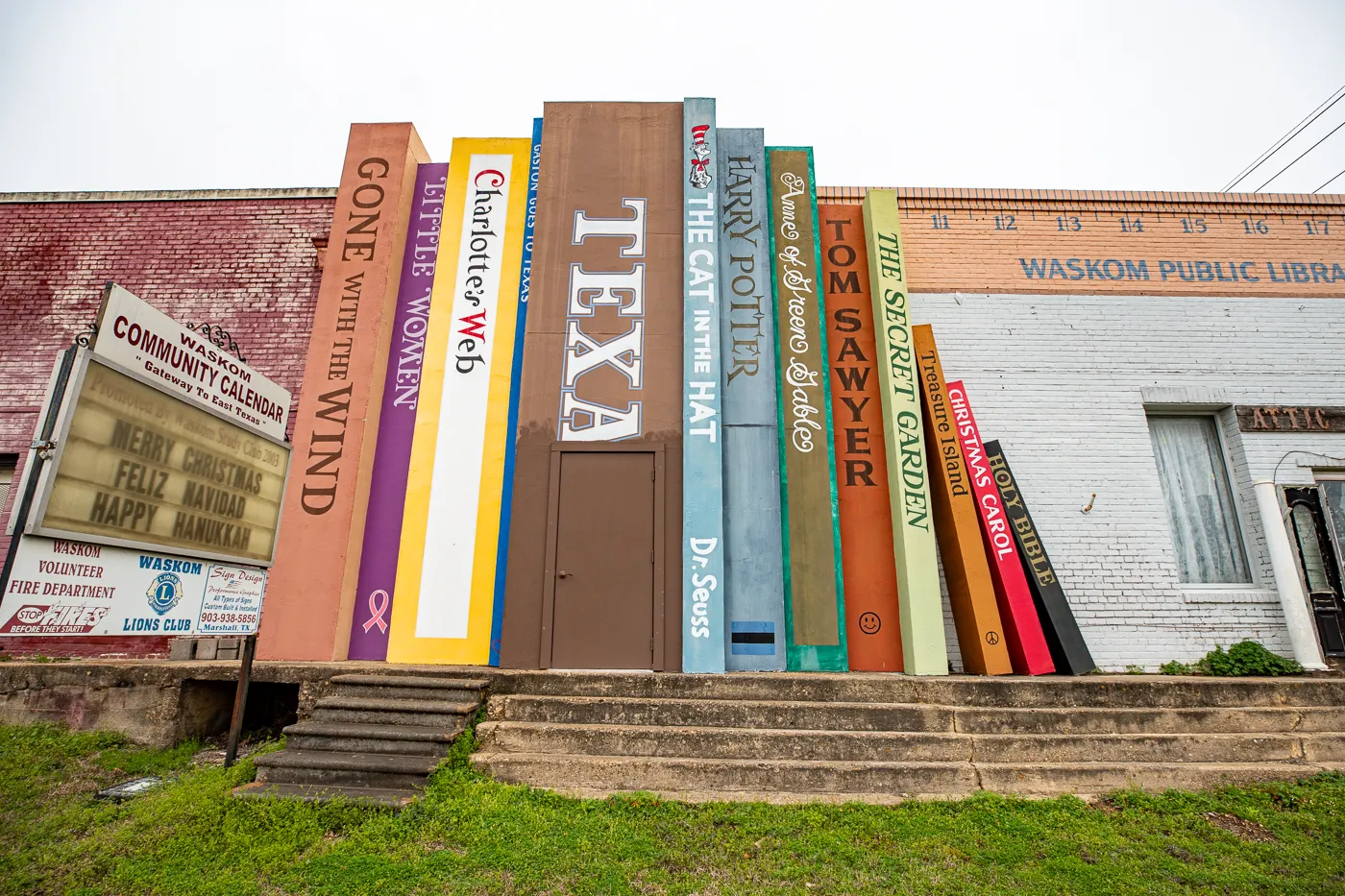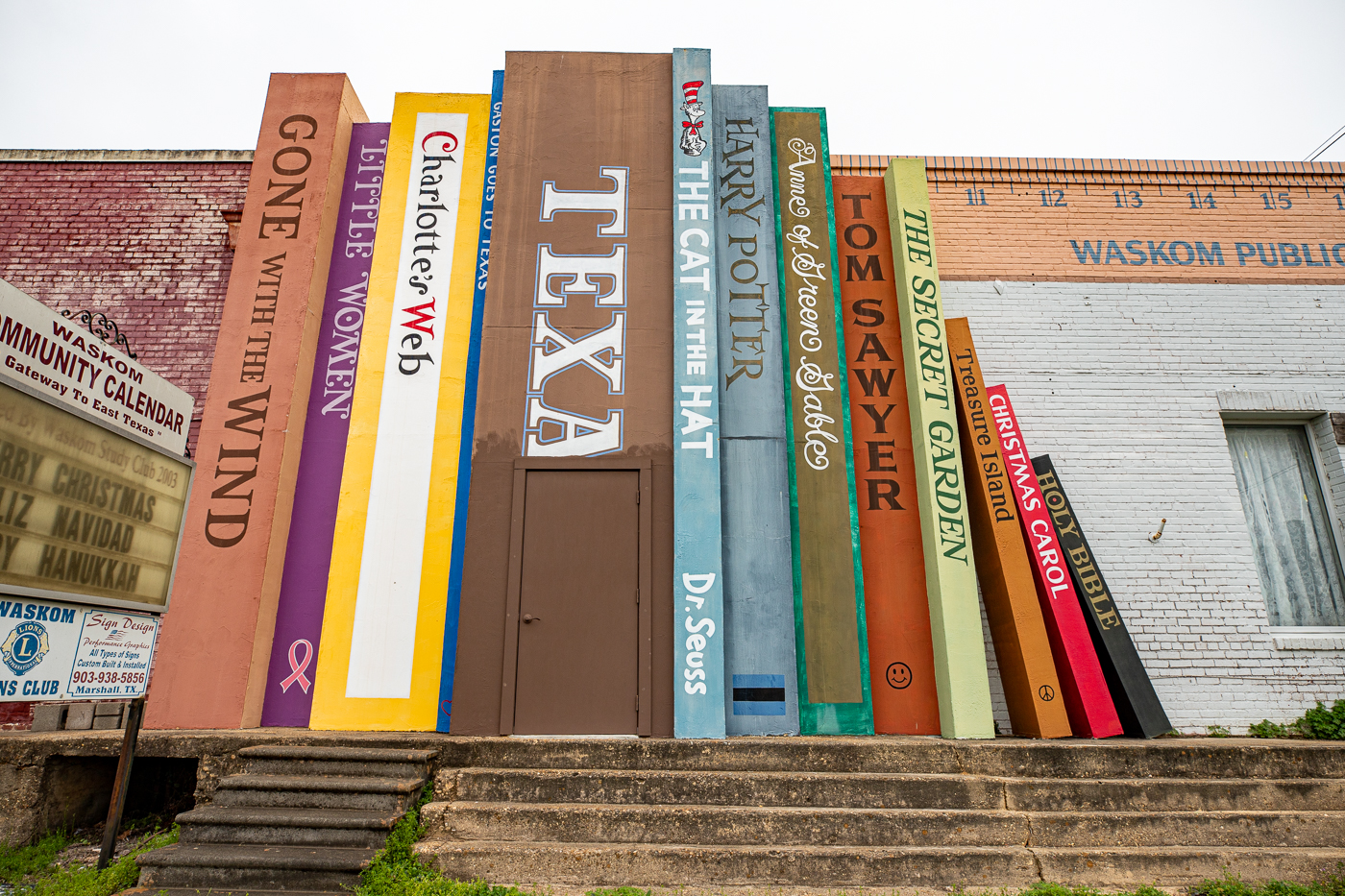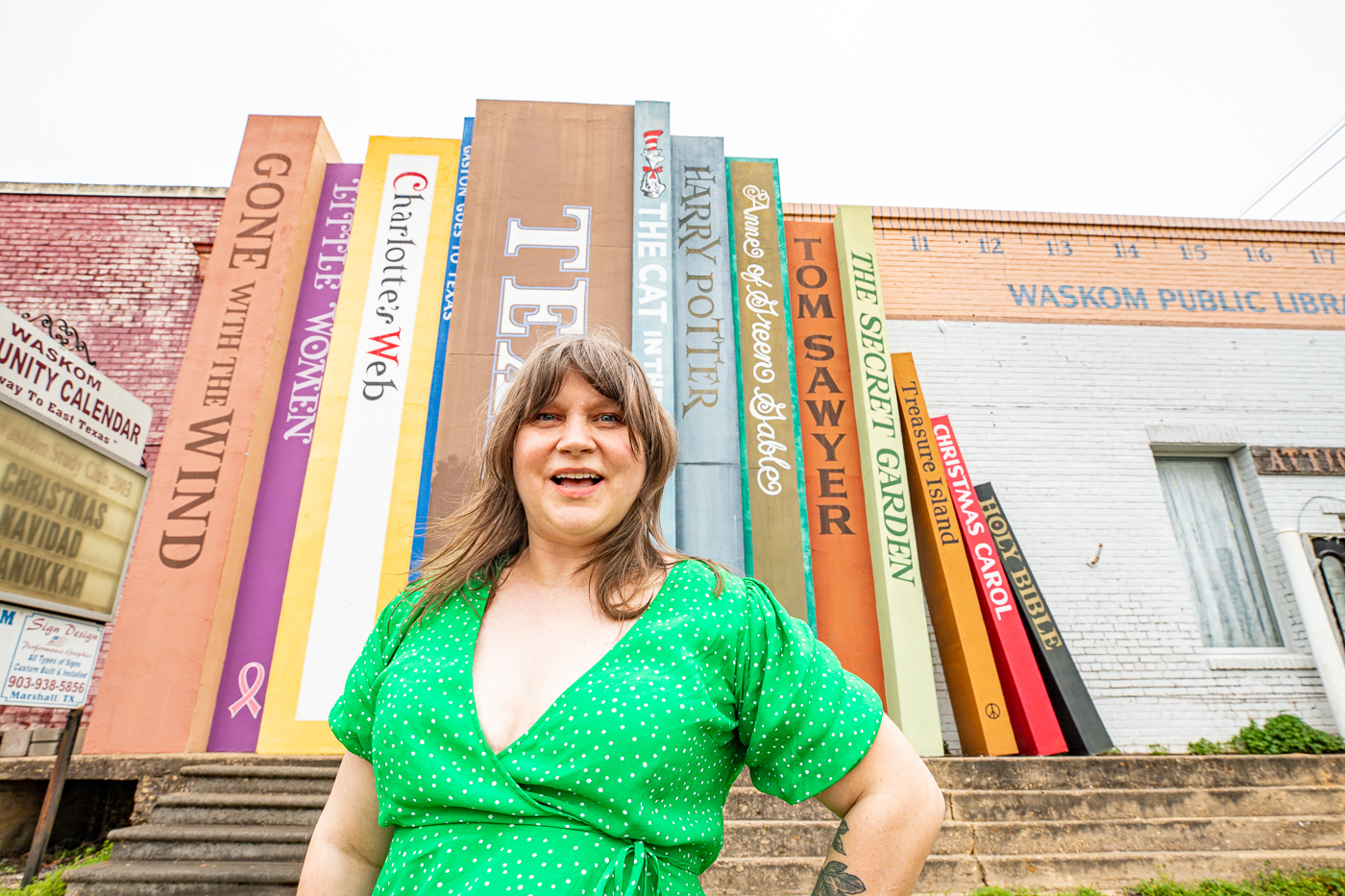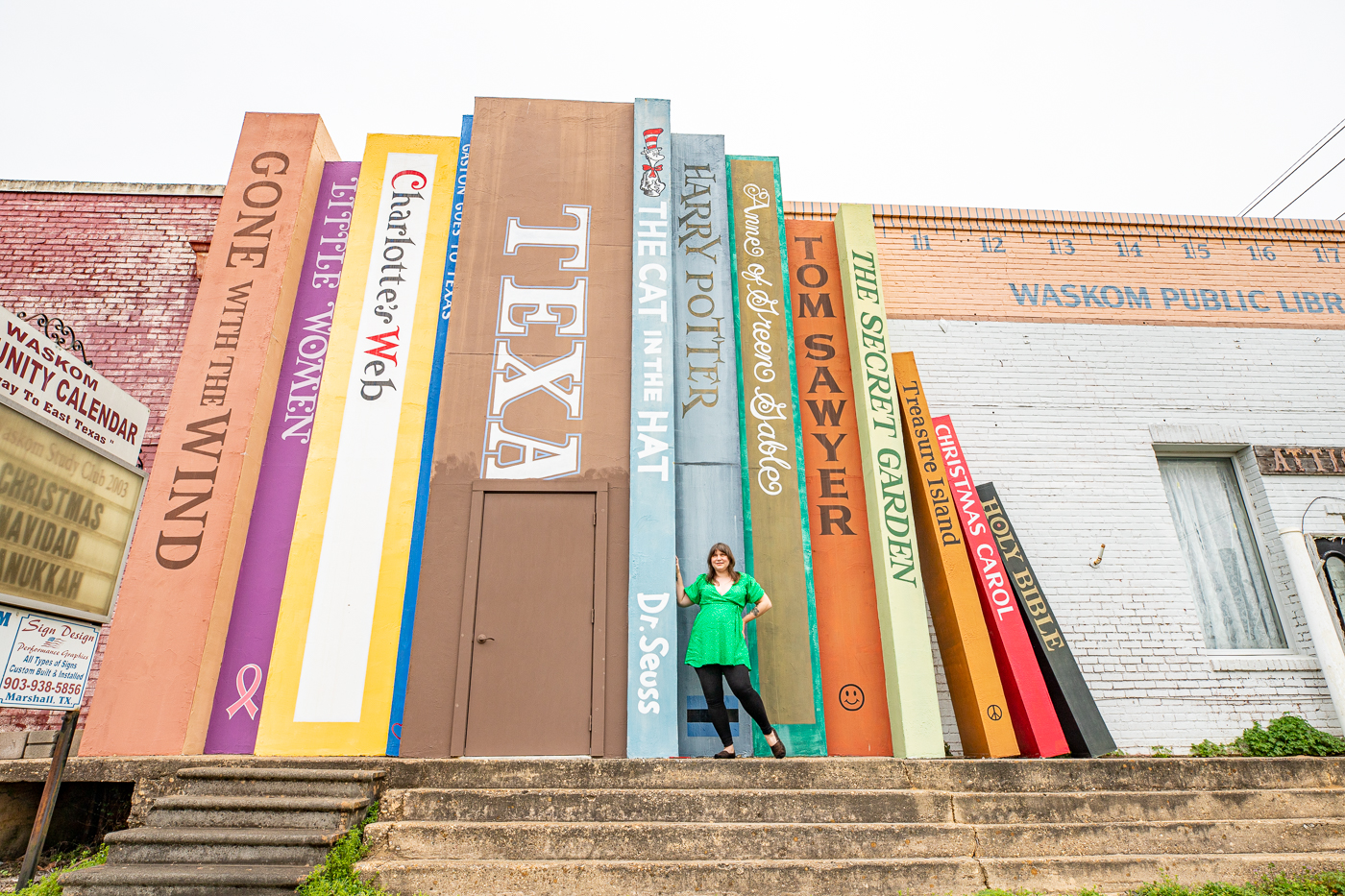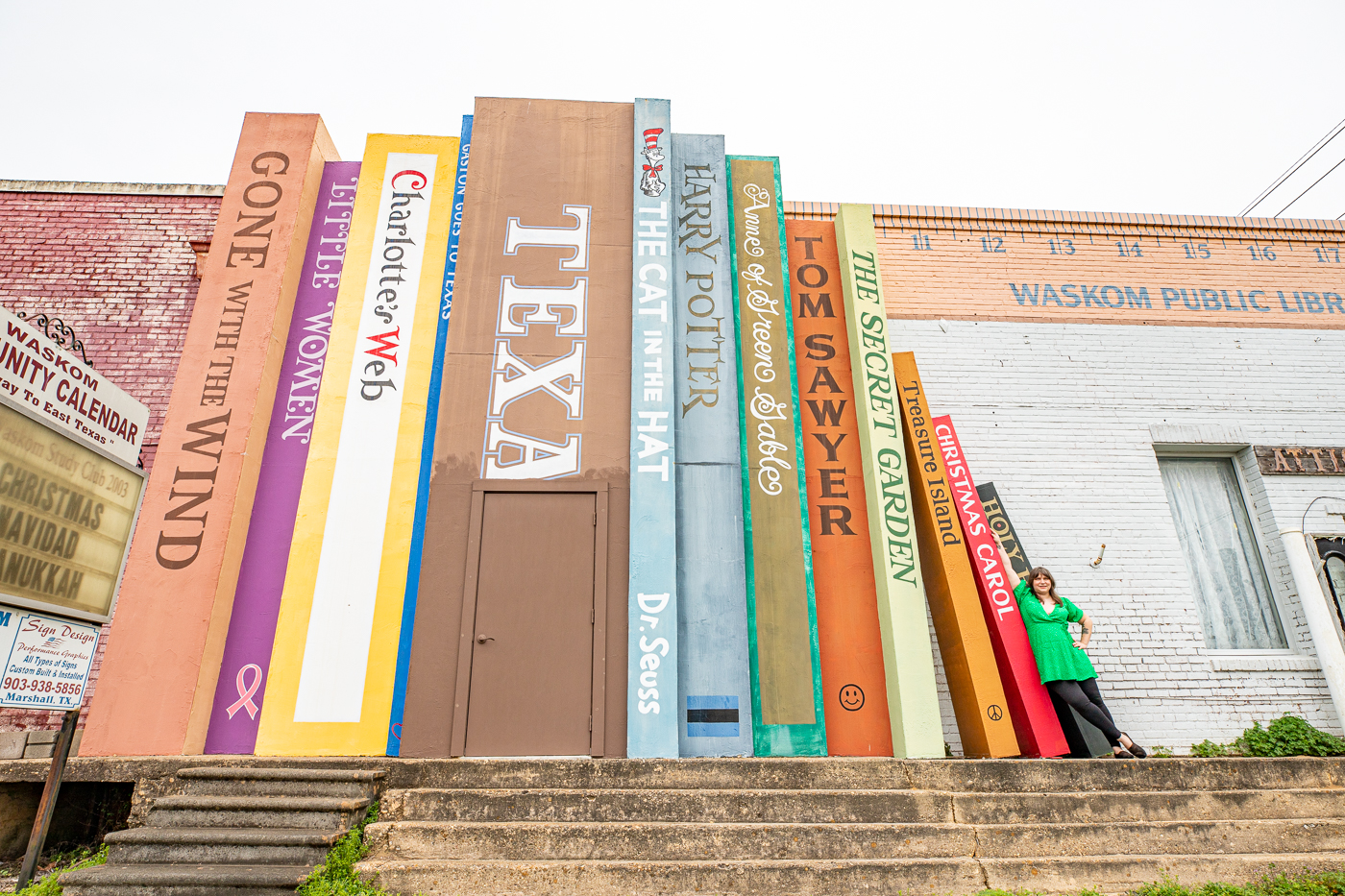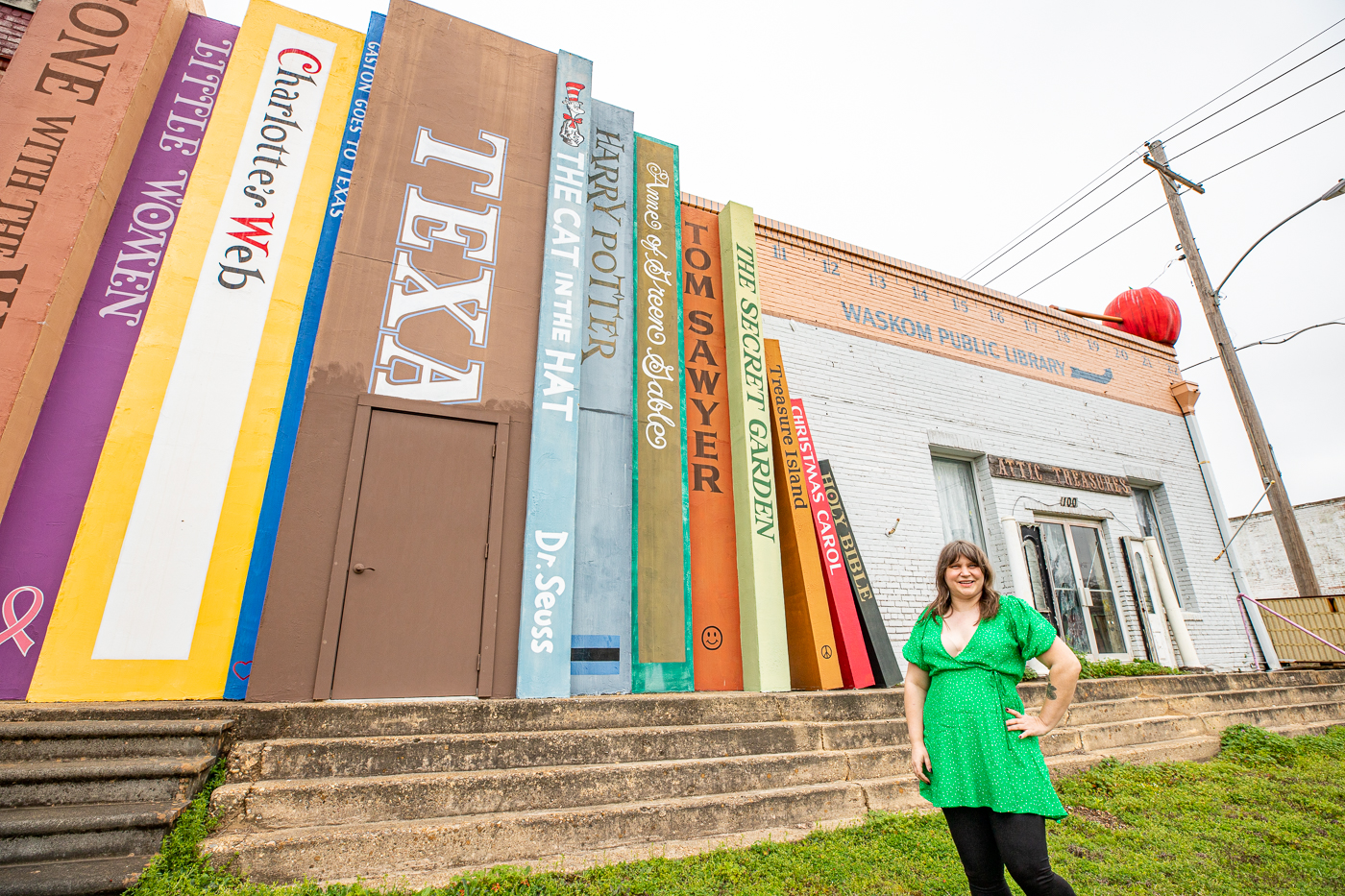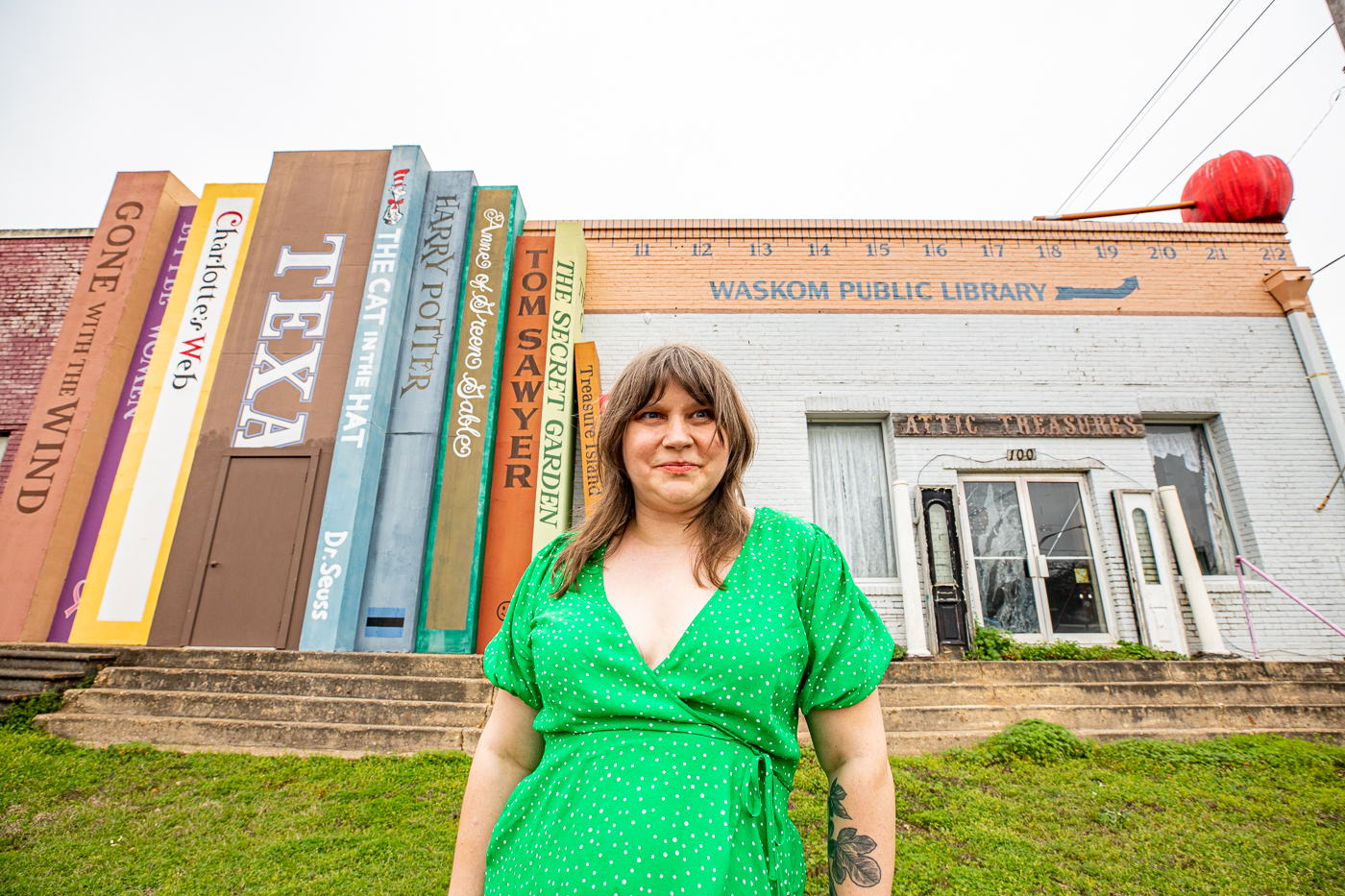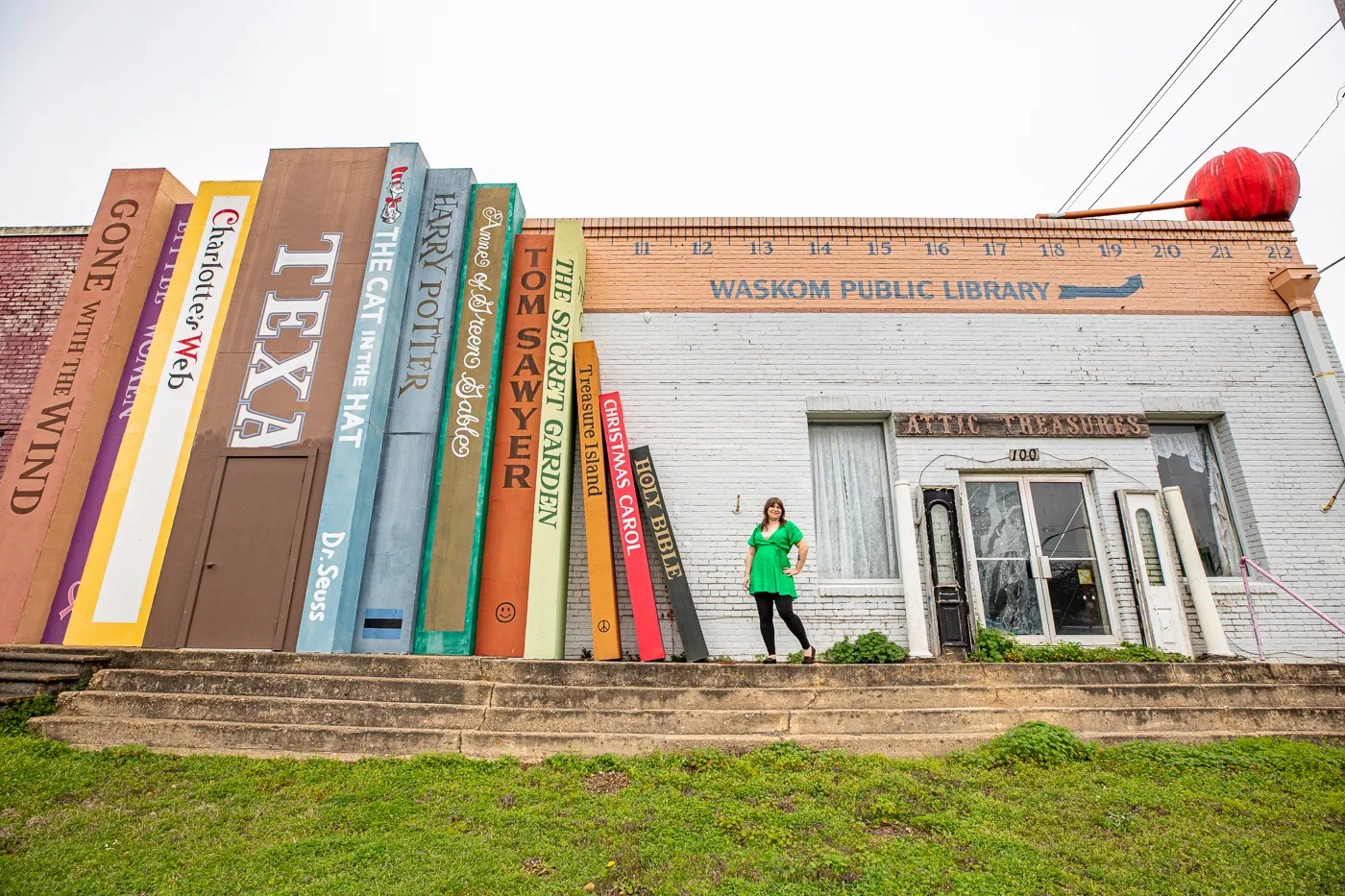 Love finding the best Texas roadside attractions? Also keep an eye out for the Texarkana State Line Sign and the Oil Derrick Picnic Tables.
Big Books, Apple and Ruler at the Waskom Public Library
Address: Waskom Public Library, 103 Waskom Ave, Waskom, TX 75692
Cost: Free to See
Hours: Outside Always Visible, Library opening times vary
Pin this Texas roadside attraction to save for your road trip itinerary