Metropolis, Illinois is the Home of Superman and in the heart of the town is Superman Square. Superman Square is a small triangle of land where the roads meet and where all things Man of Steel reside. There you can find the Giant Superman Statue, you can visit the Super Museum, and you can even take in some photo ops to pretend to be superhero yourself. Besides those there are plenty of other things to see, from a big comic book rendering to a bus bench.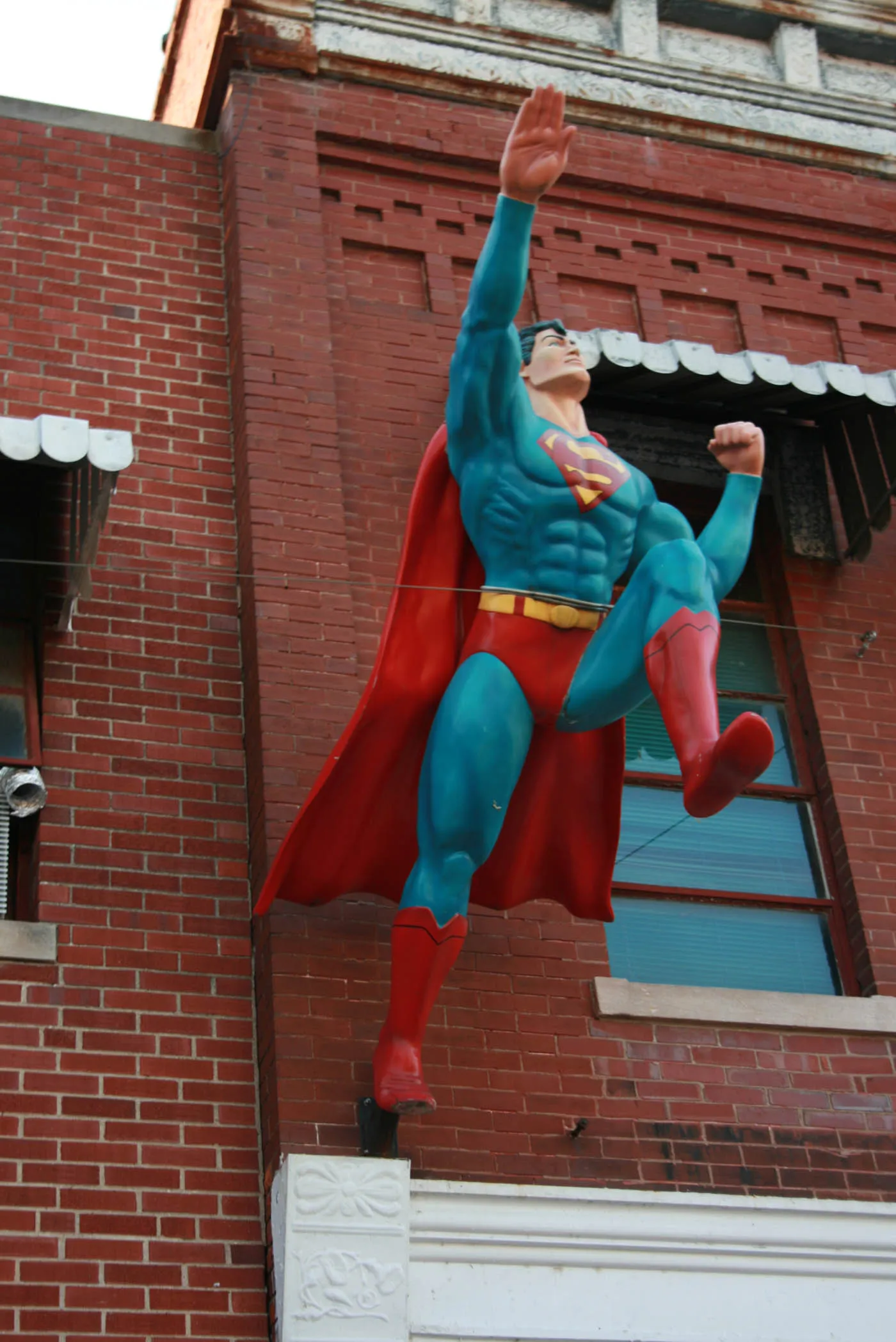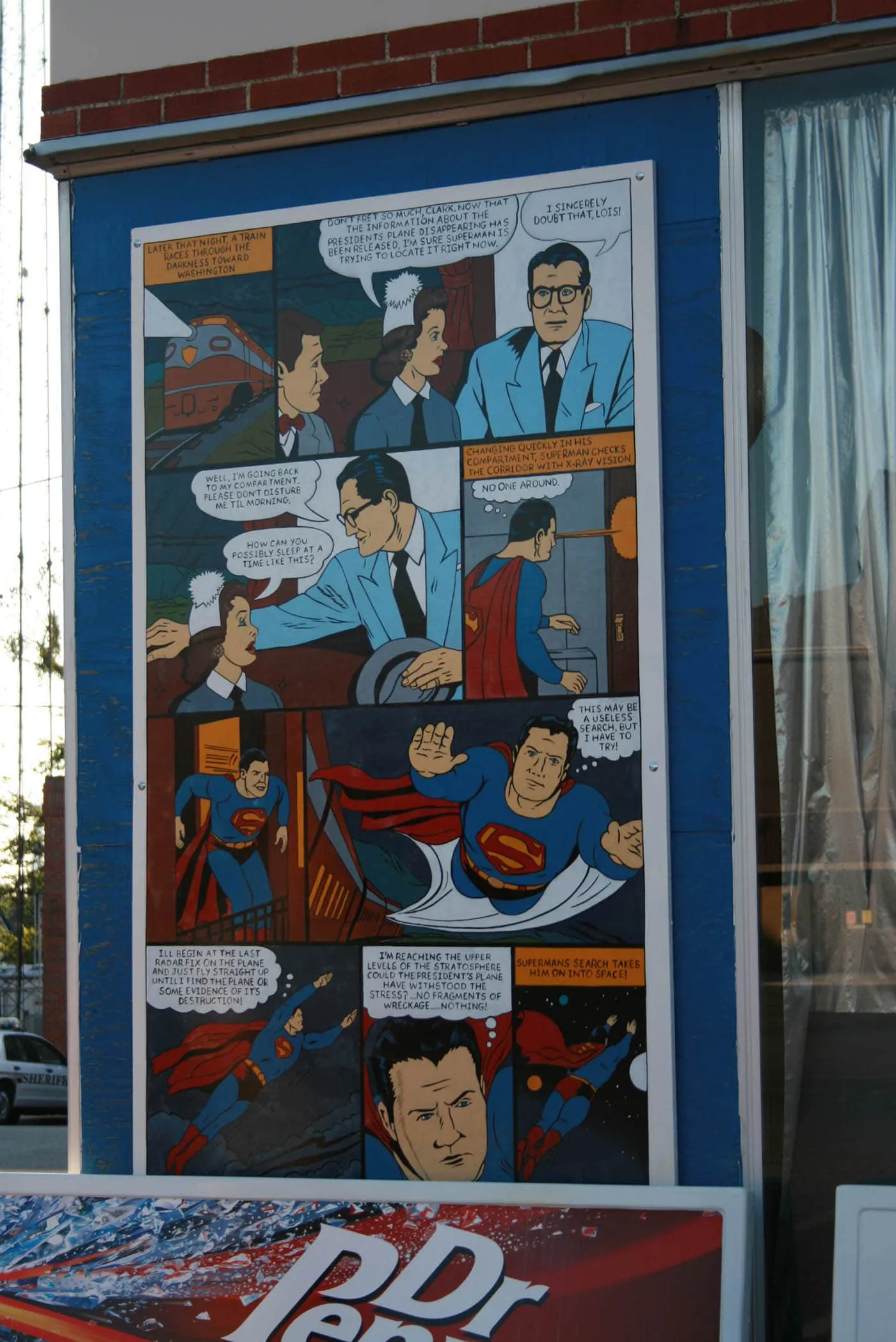 Outside the Super Museum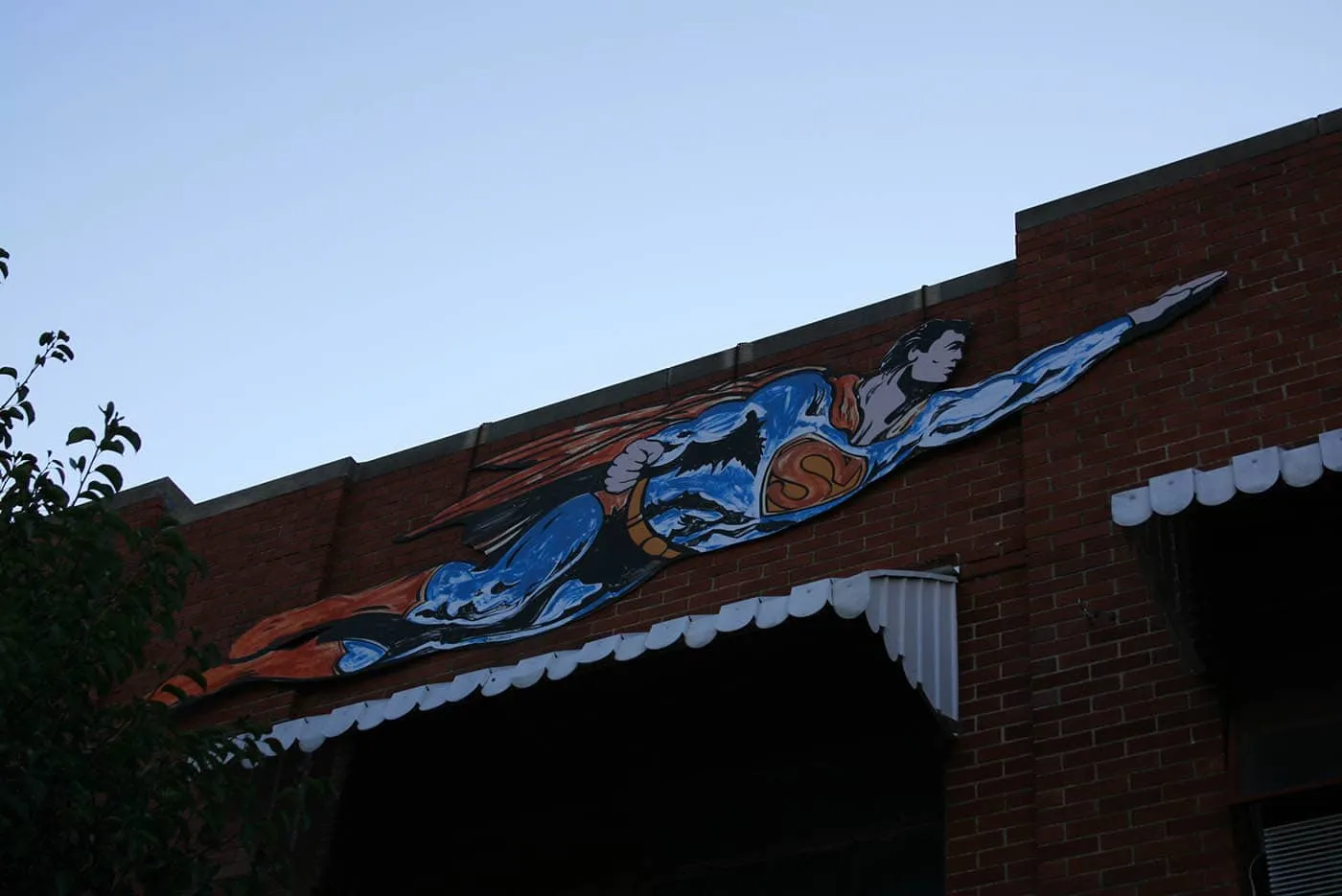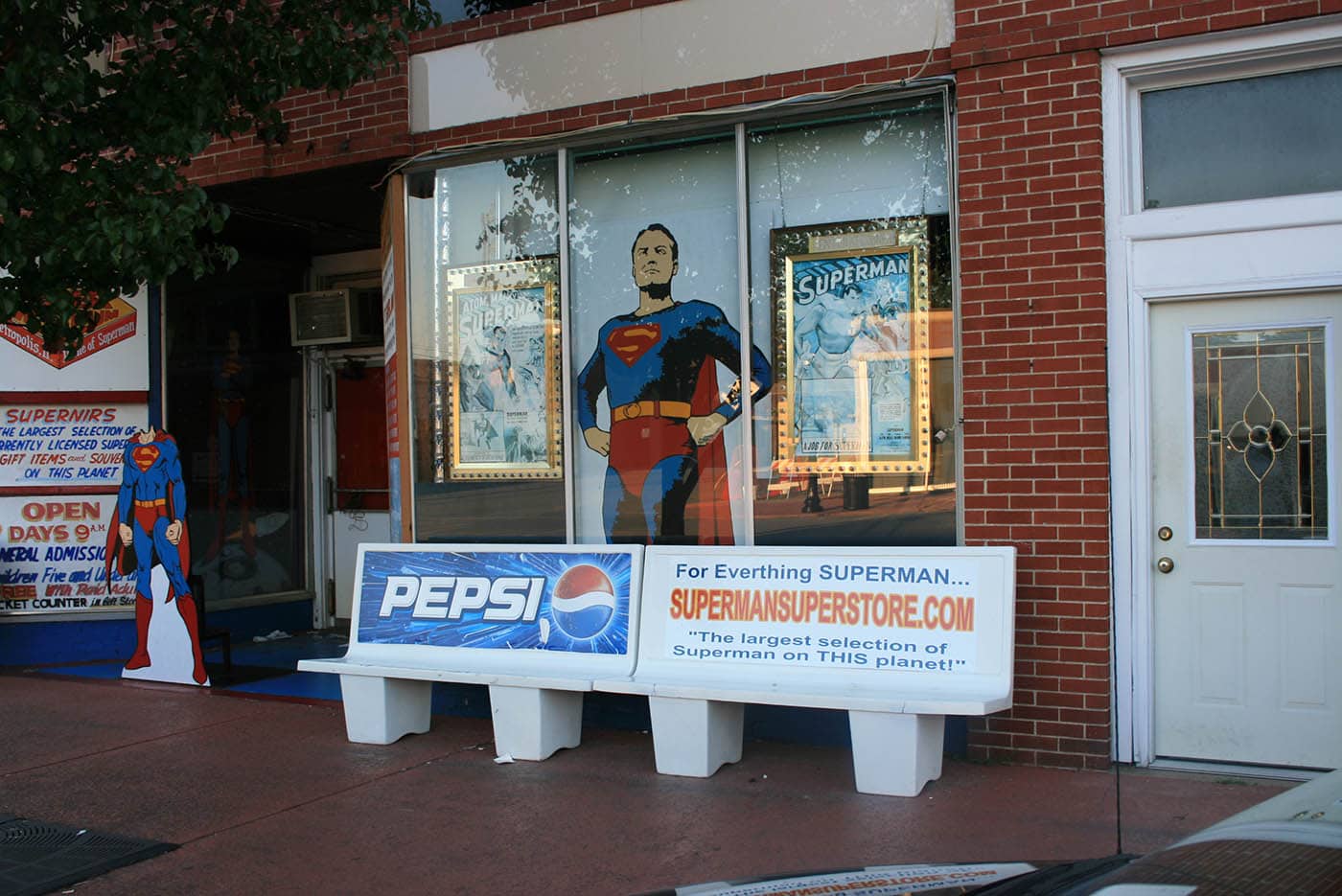 While visiting, be sure to also check out the Lois Lane statue, just down the block!
Site: Superman Square
Location: 517 Market Street, Metropolis, IL
Cost: Free to See, Museum costs extra
Hours: Allways visible
Date: July 14, 2007