This Roadside Attraction
McDonald's #1 Store Museum, 00 N. Lee Street, Des Plaines, IL 60016
Get Directions
When you think fast food hamburgers in America, you mind probably immediately moves towards McDonald's, the world's largest fast food chain. In 1955 Ray Krok, who later purchased and expanded McDonald's, leading the brand to the status it has today, opened a franchise in Des Plaines, Illinois. Today, the spot of that first McDonald's is home to a museum prepped up to look just as it would have back then: the McDonald's #1 Store Museum.
While the museum is a tribute to the past, it does not in fact house a restaurant. Luckily, if you're hungry, there is a functioning modern McDonald's right across the street (or, a restaurant down the street that delivers your meal by train!).
Unfortunately, the museum is only open odd hours between Memorial Day and Labor Day, so plan accordingly and call ahead before going. I have never actually been inside the museum but will make it my mission to go back some day. In the mean time, here are some pics of the outside, a glorious testament to McDonald's of yore.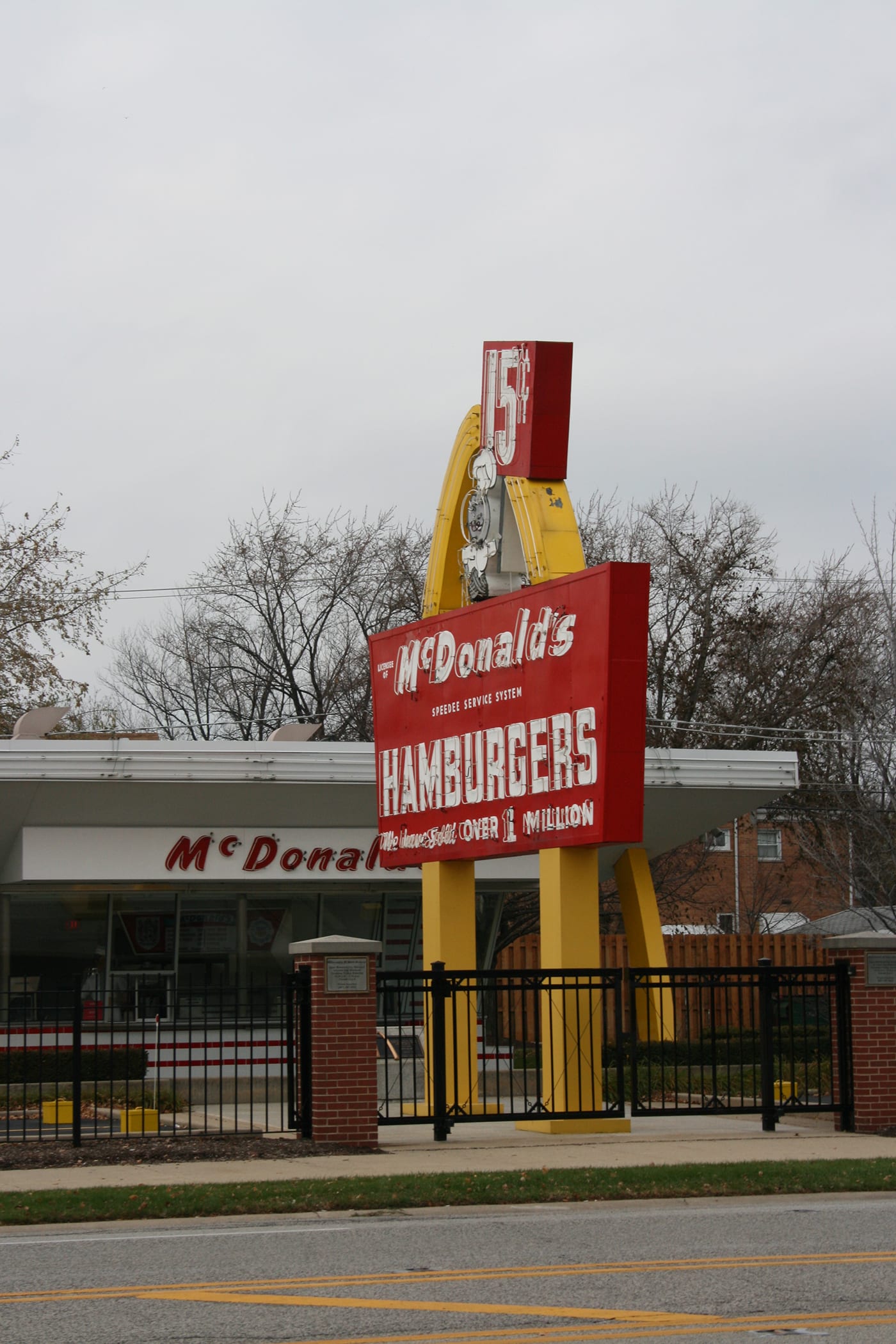 Site: McDonald's #1 Store Museum
Location: 400 N. Lee Street, Des Plaines, IL 60016
Cost: Free.
Hours: Open Seasonally (Memorial Day to Labor Day), Call (847) 297-5022 for Days/Hours
Date: November 25, 2007
Pin this roadside attraction: