If you're looking for a less "corporate" brewery tour in Milwaukee, look no further than the Lakefront Brewery Tour! Unlike the free Miller Brewery Tour, the Lakefront Brewery Tour costs money ($6), but includes a souvenir pint glass with their logo on it, four pours of beer, and a coupon to get a free beer at a neighborhood bar.
Not bad.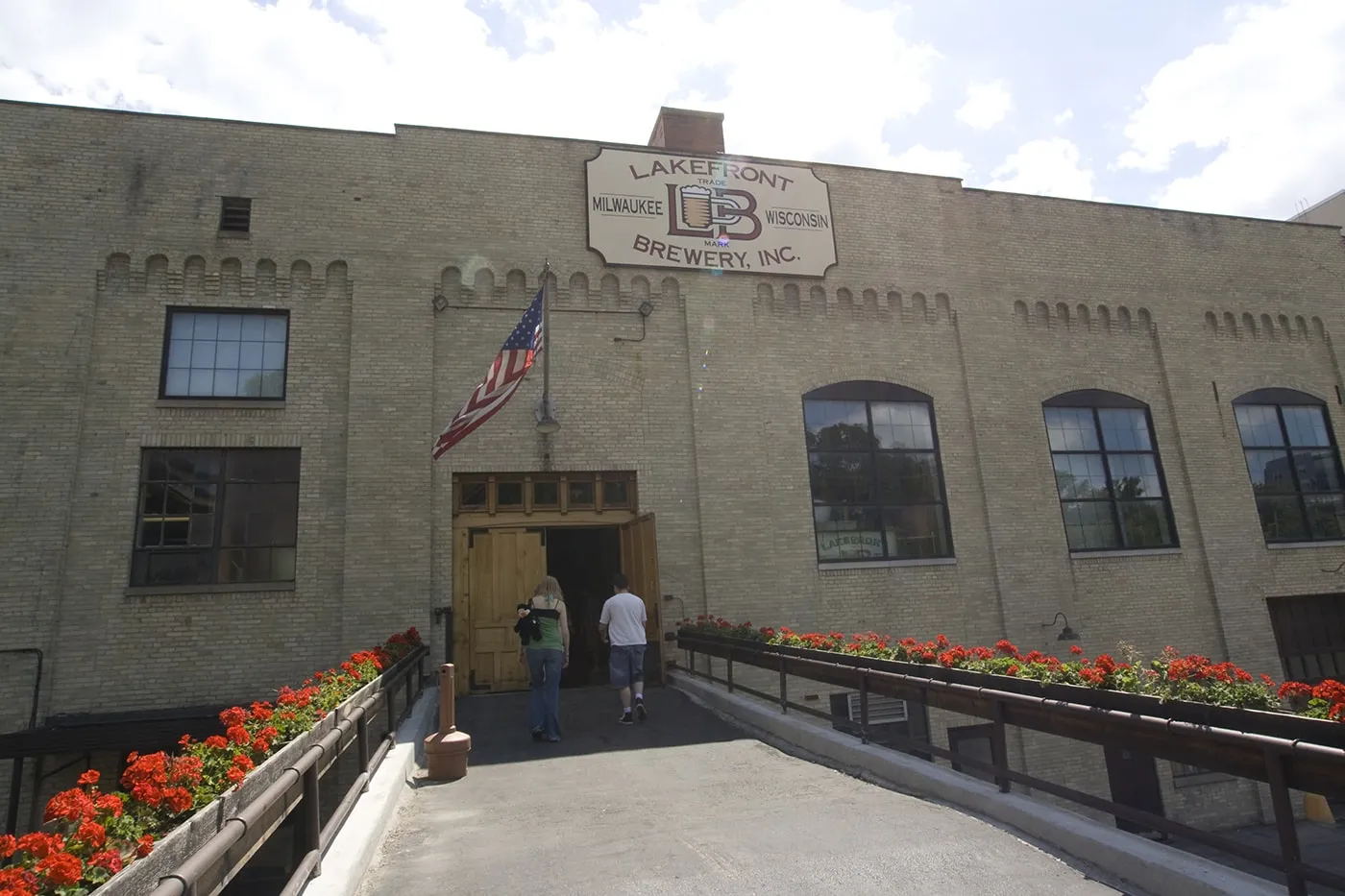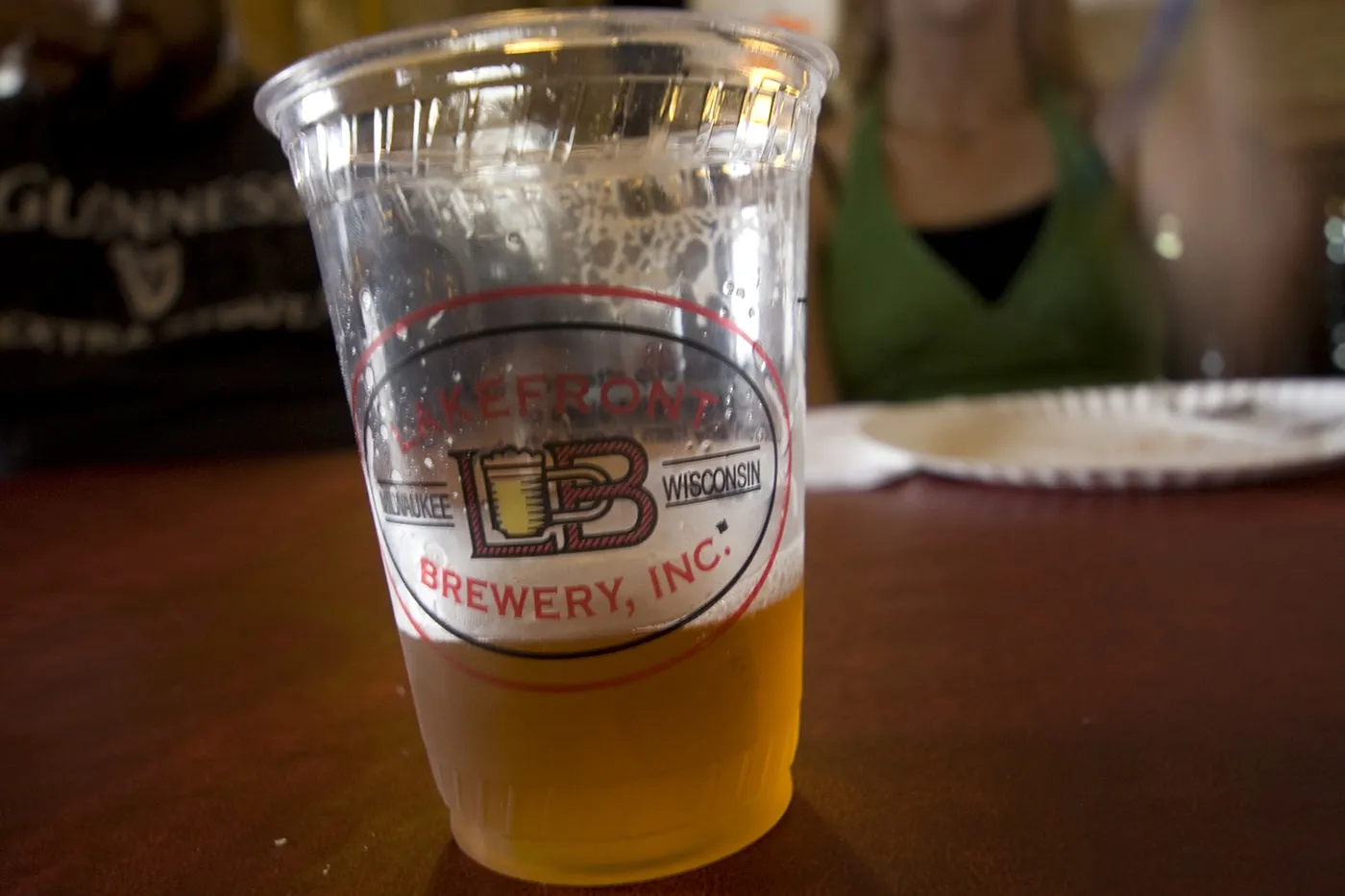 If you arrive to the tour early, they have pizza available for purchase too. It is very much a good idea to grab a slice beforehand. Not because it's the best pizza in the world or anything, but just because if you're going to be sampling beers, you should probably have some food in your stomach.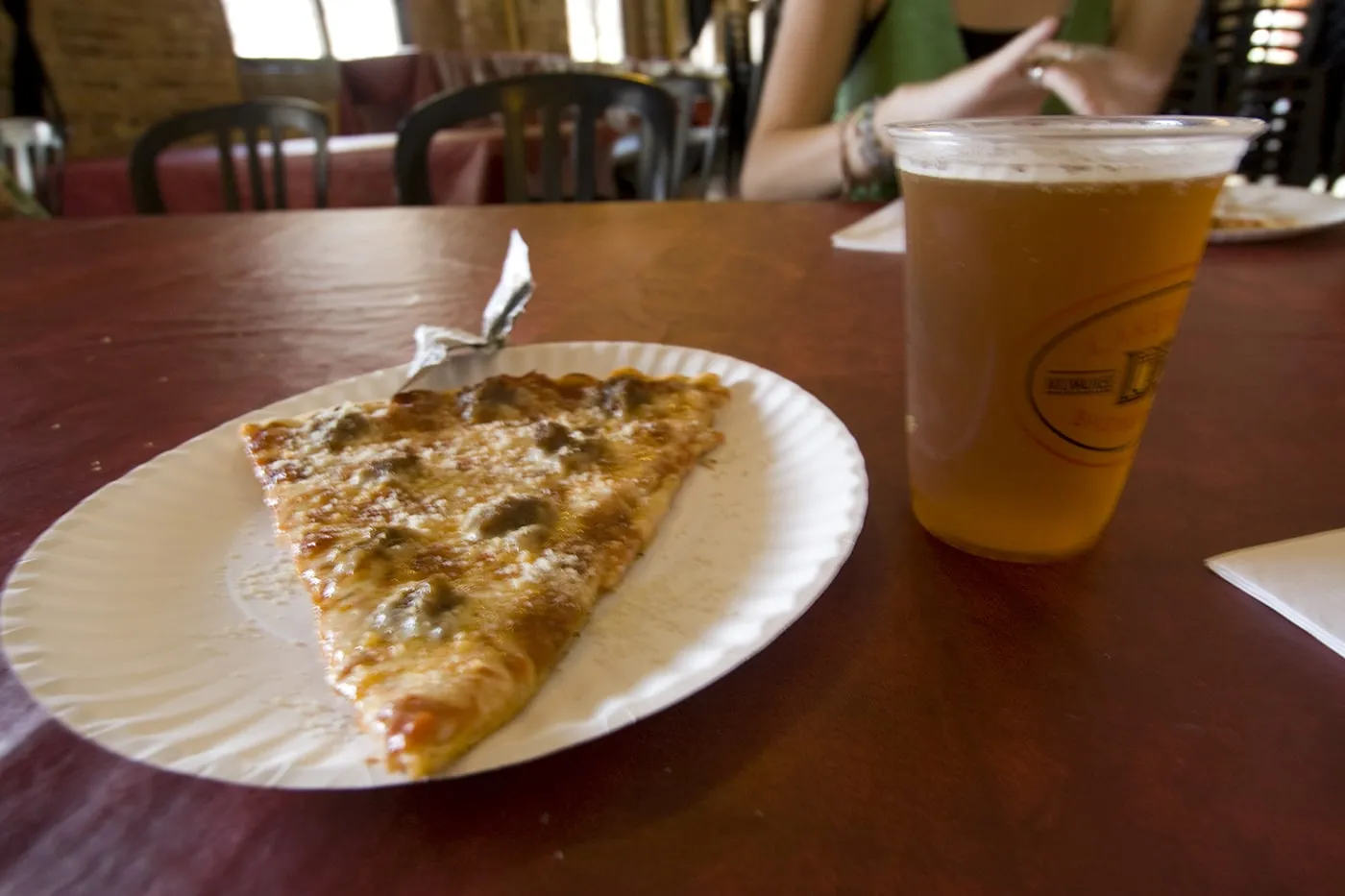 You can also go up to the bar and start using your beer tokens right away! You get to go behind the scenes of the brewery, see where the beer is made, get more samples, and even play a little Laverne & Shirley with the beer bottles and some work gloves.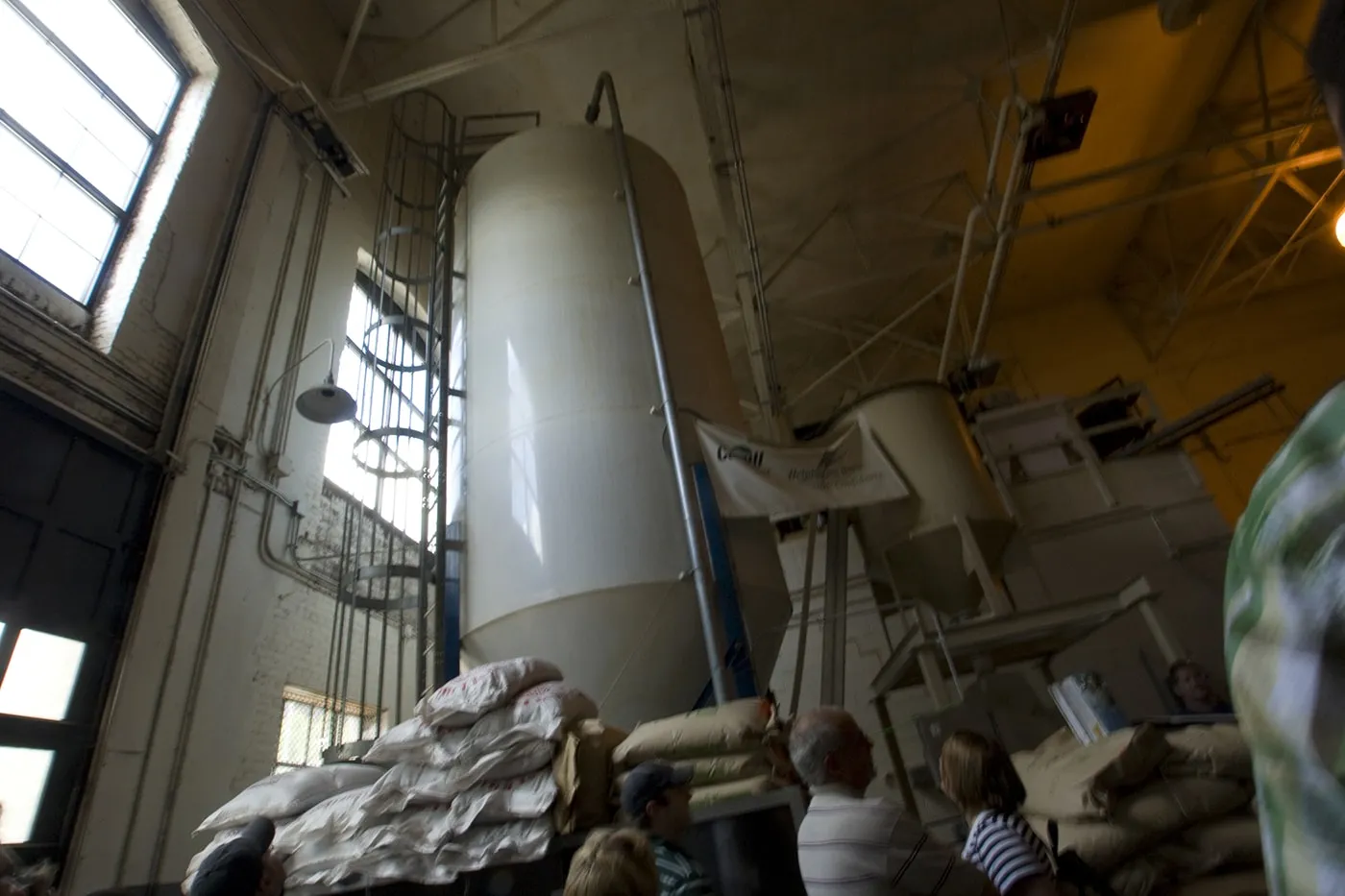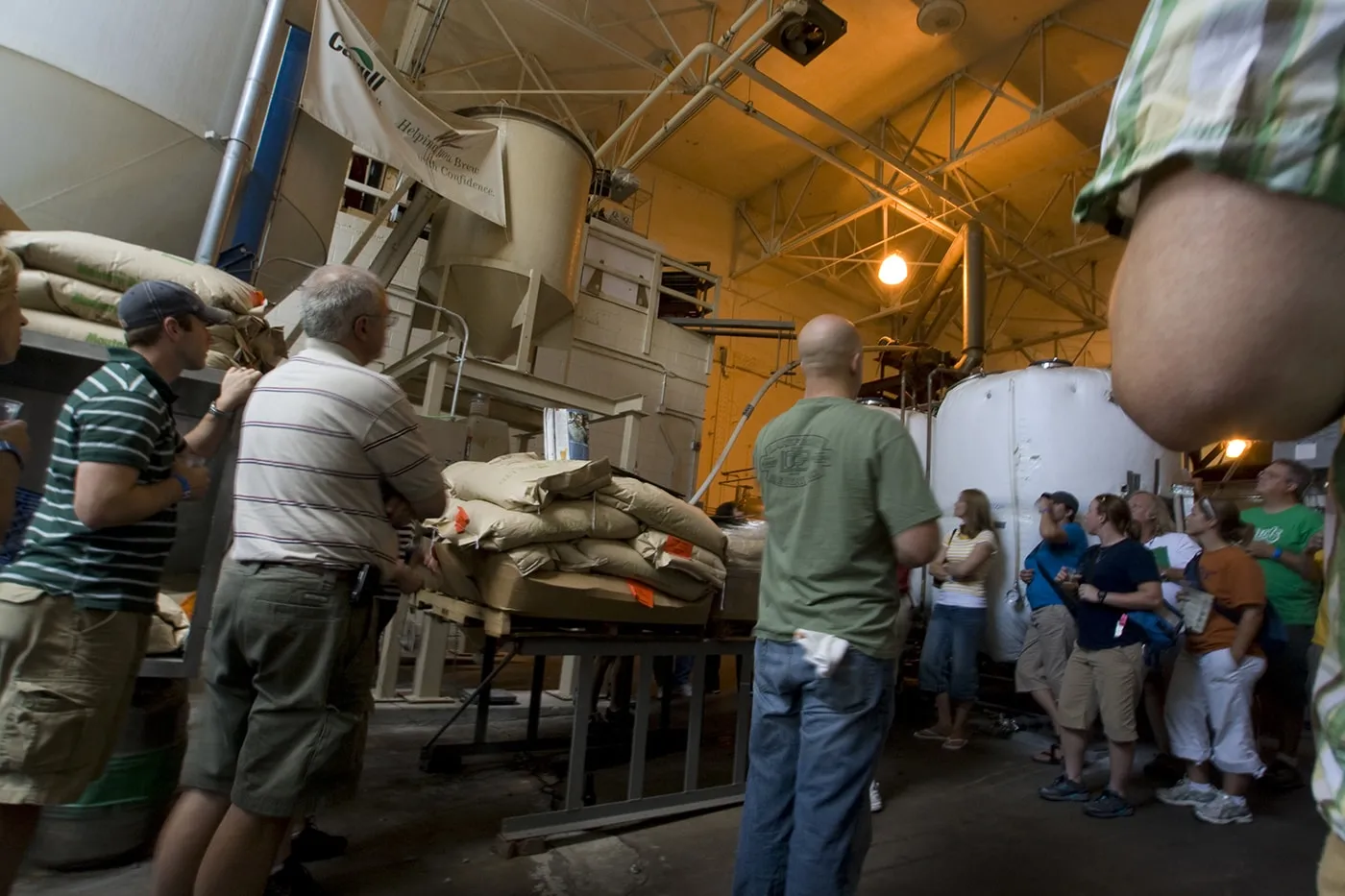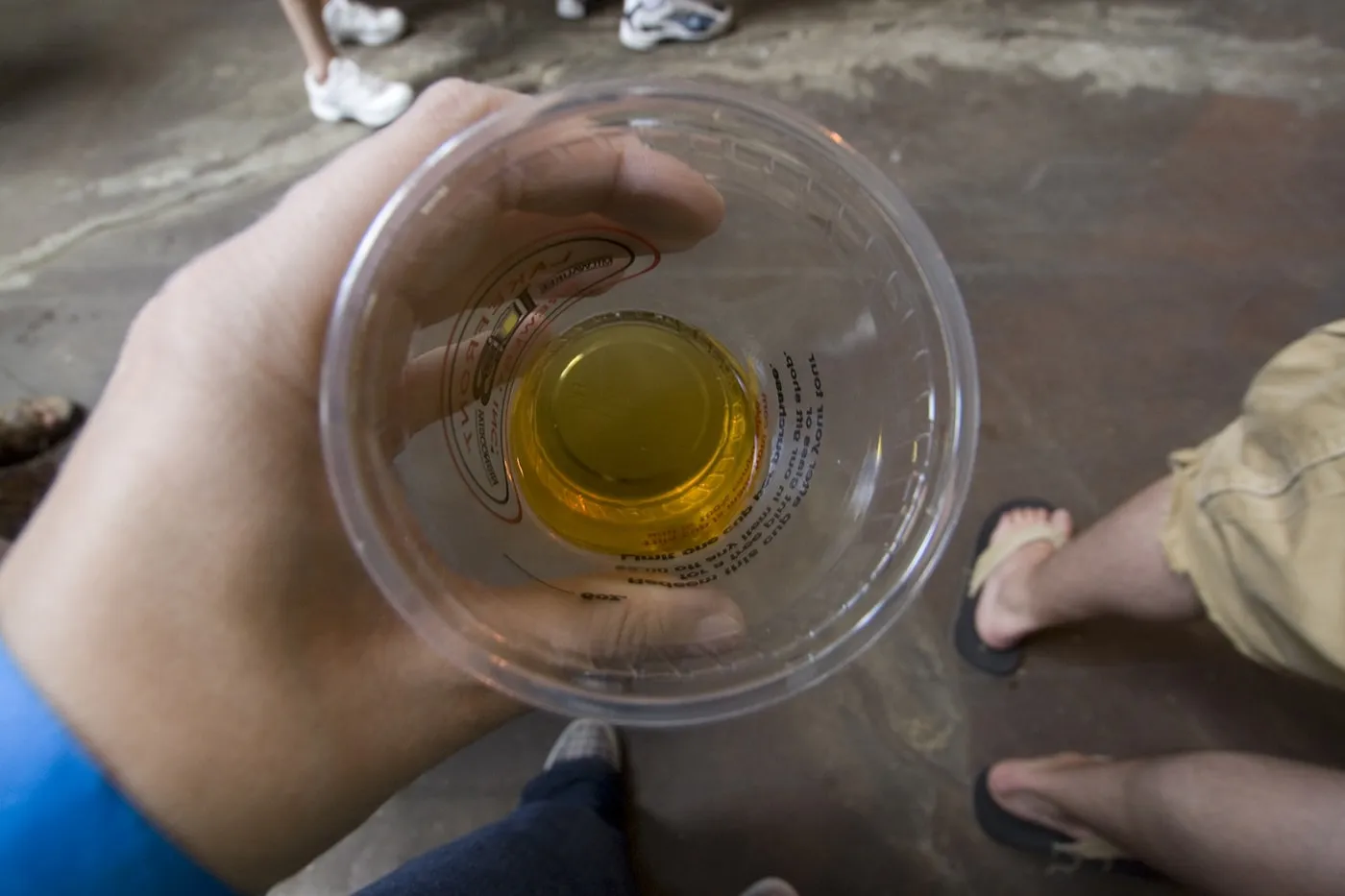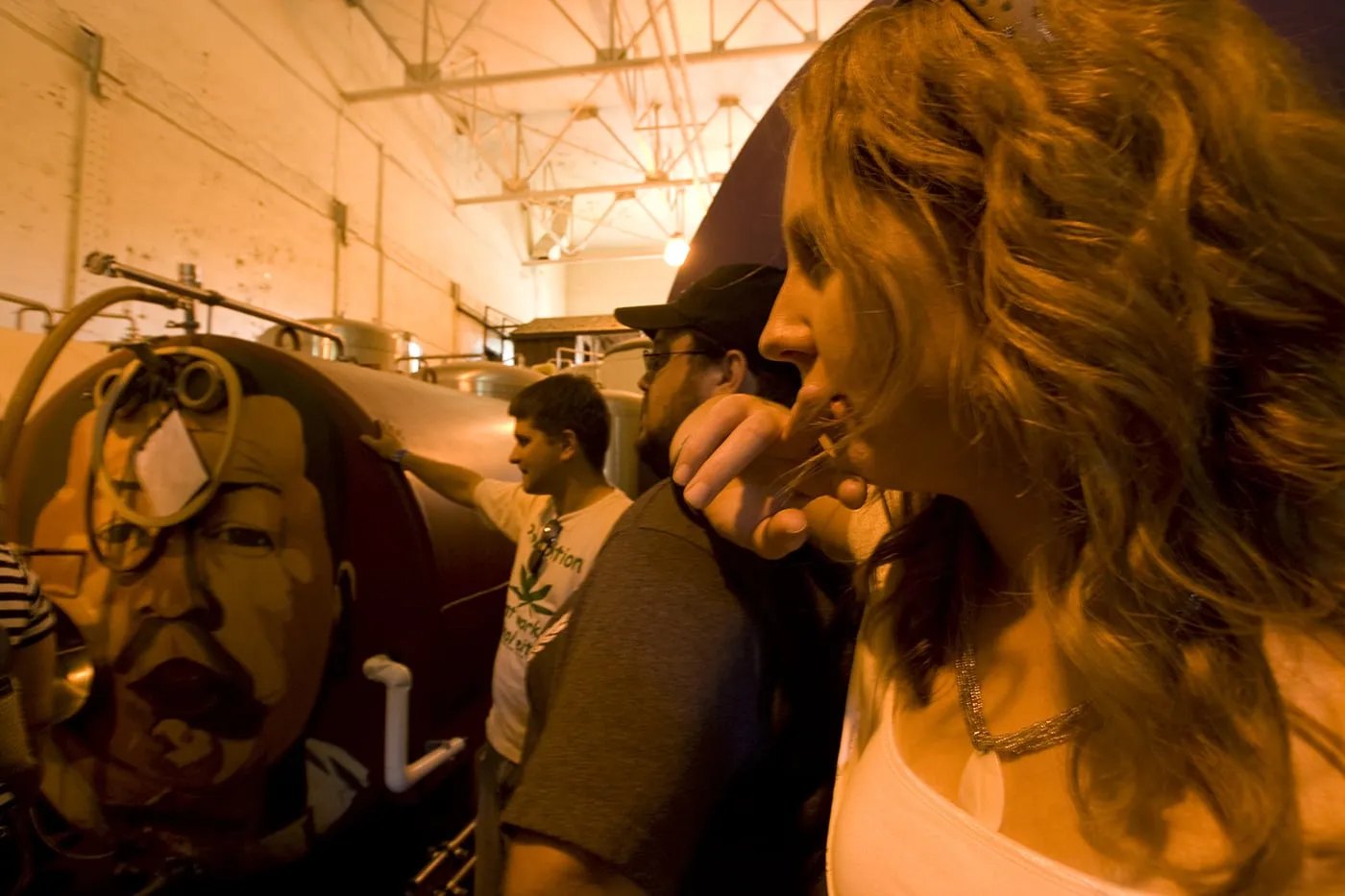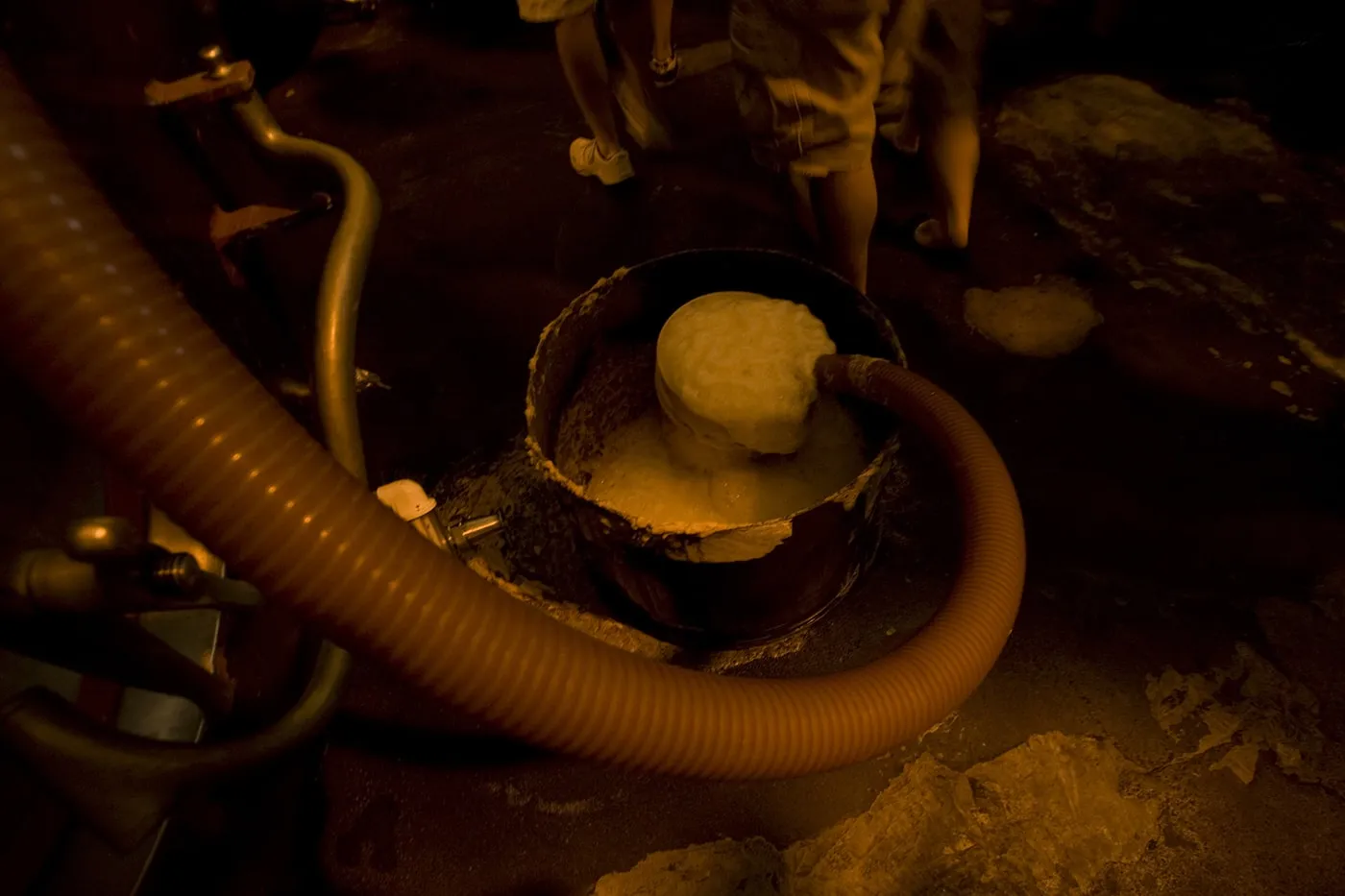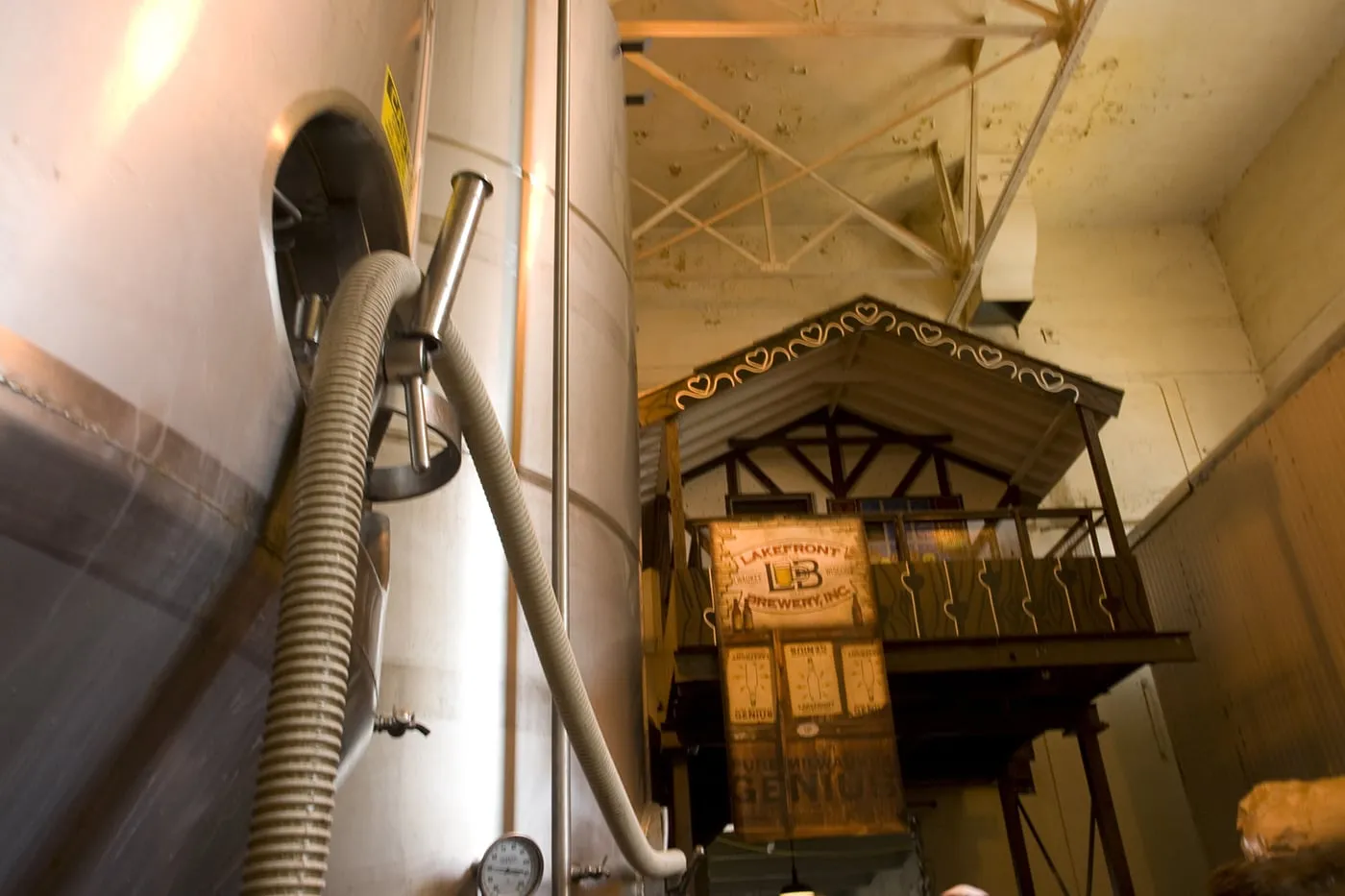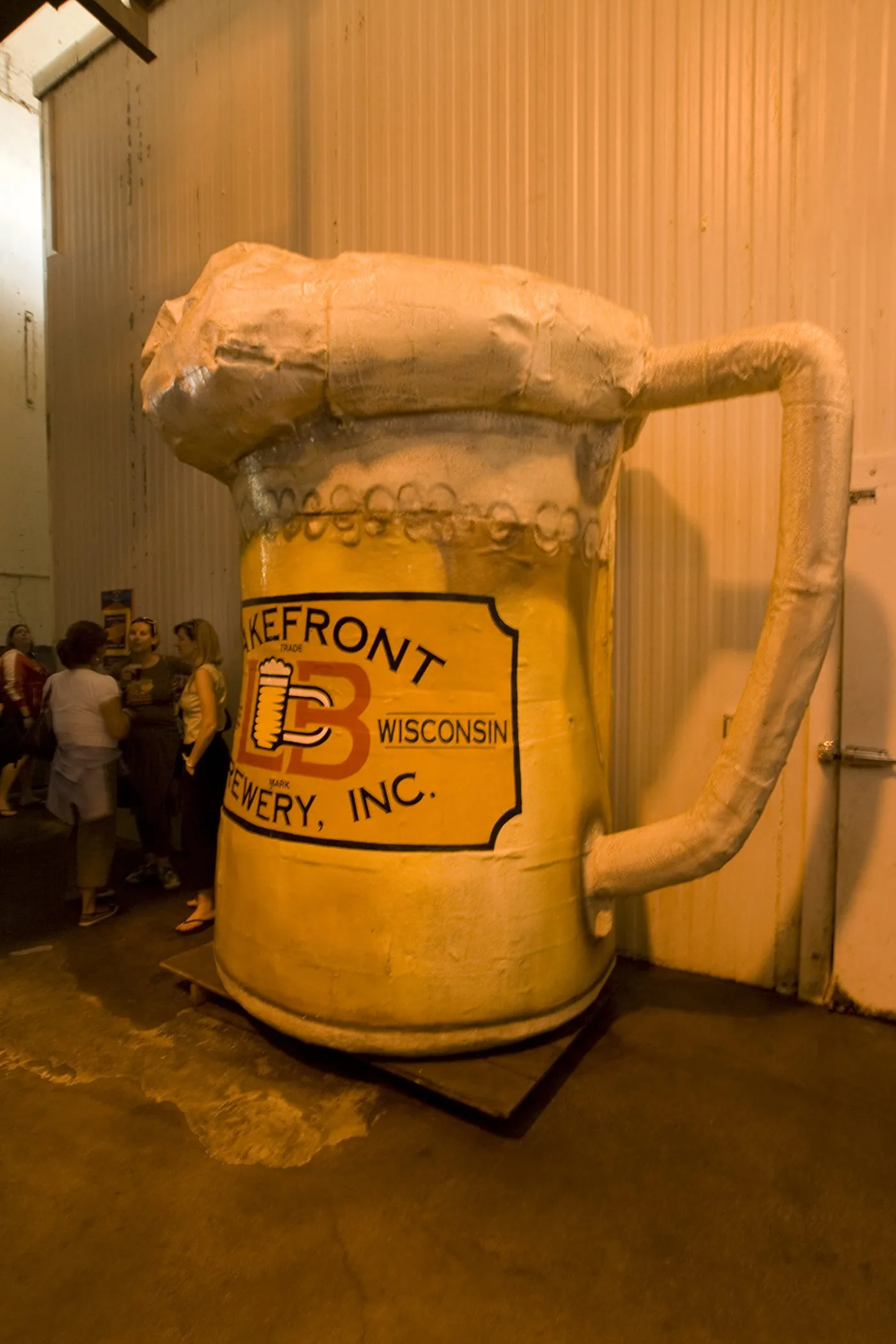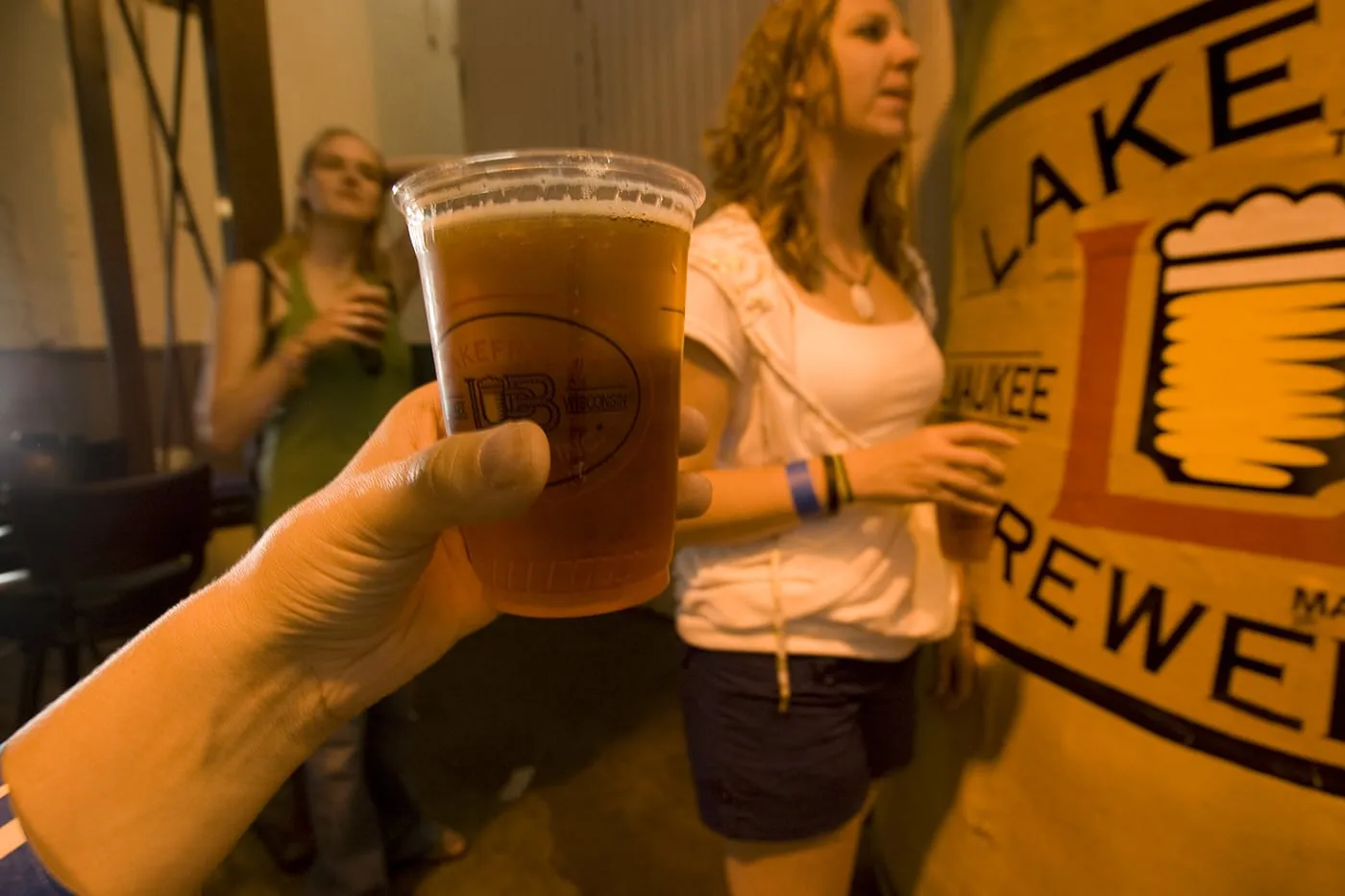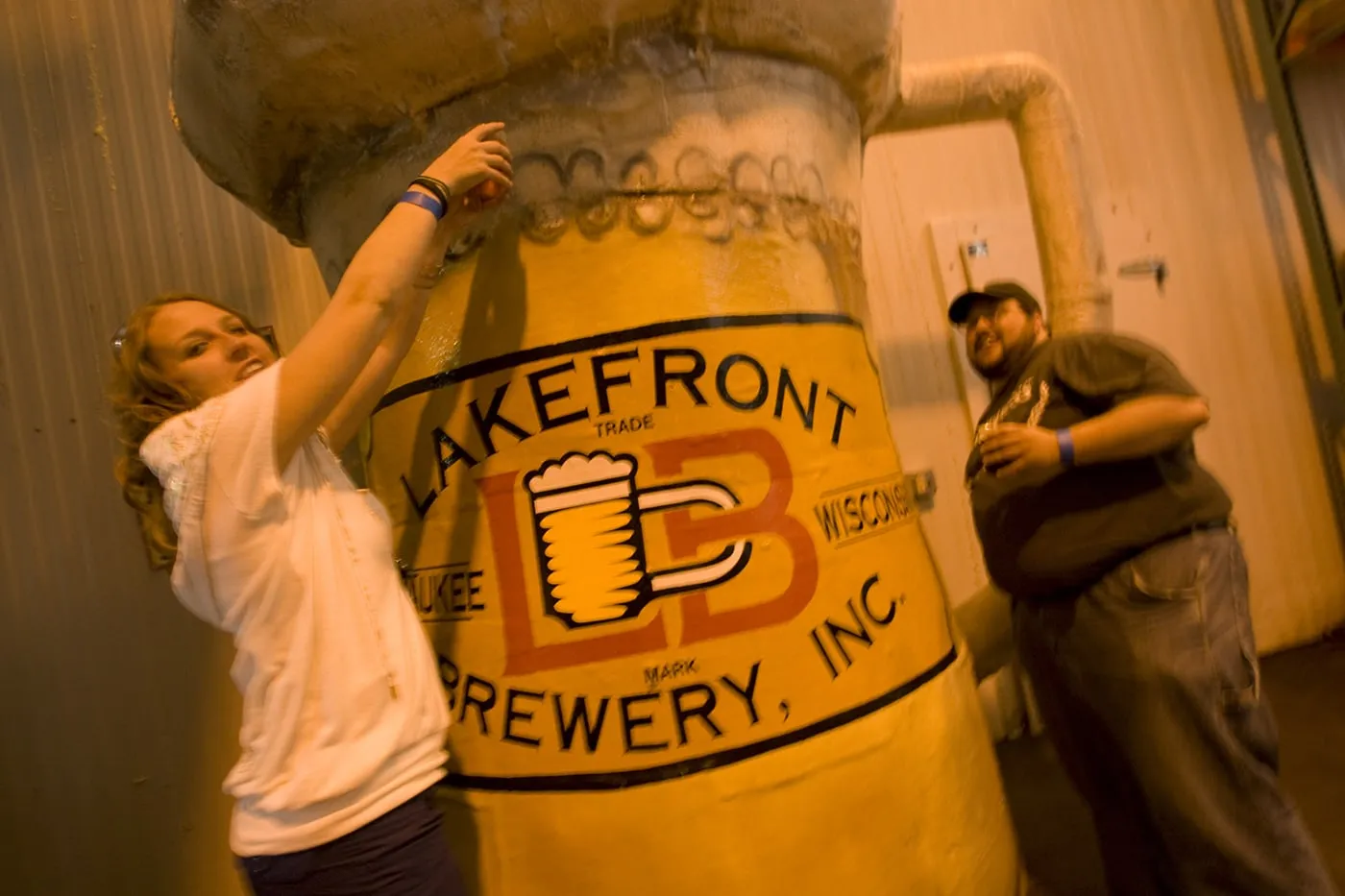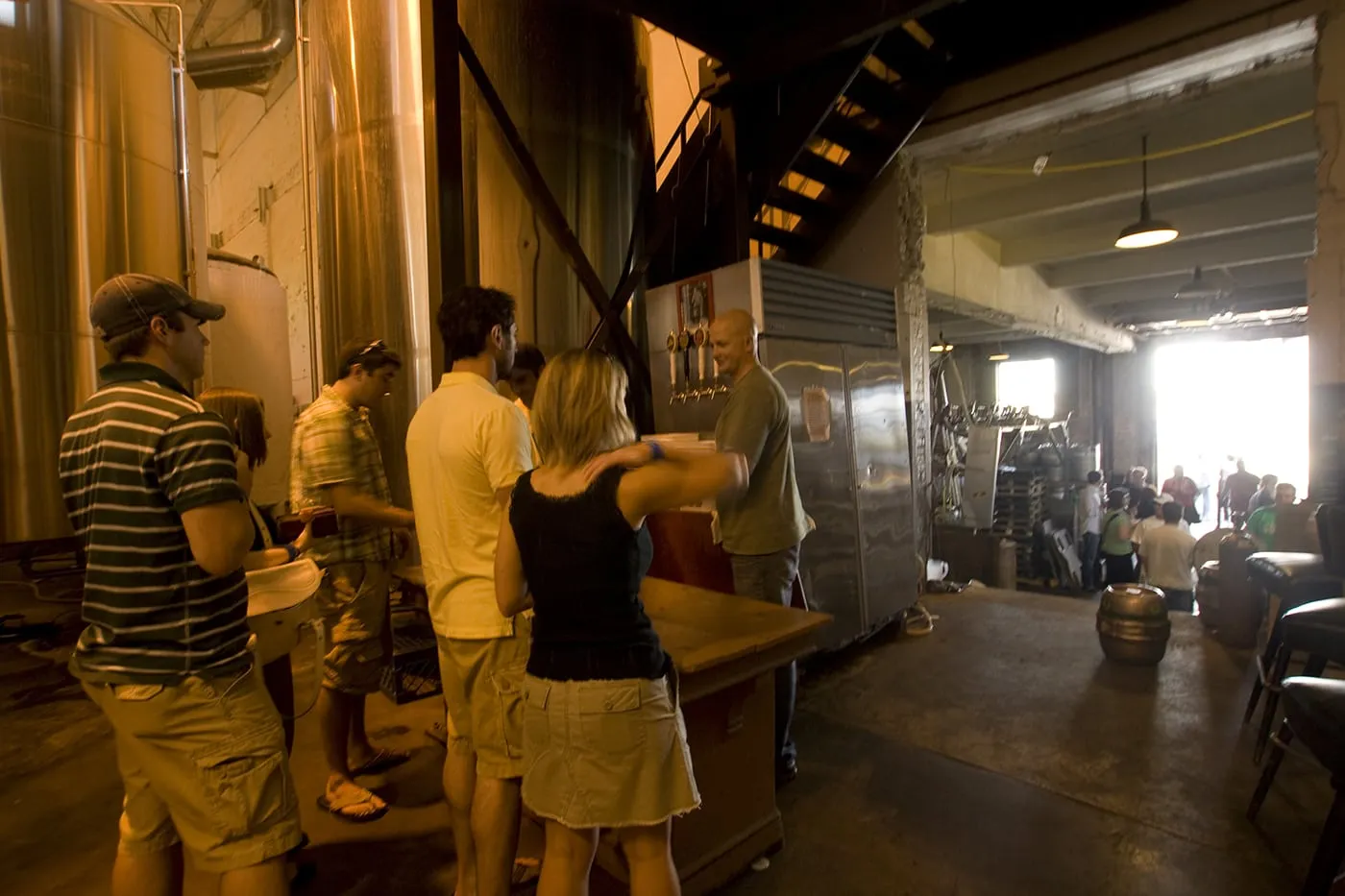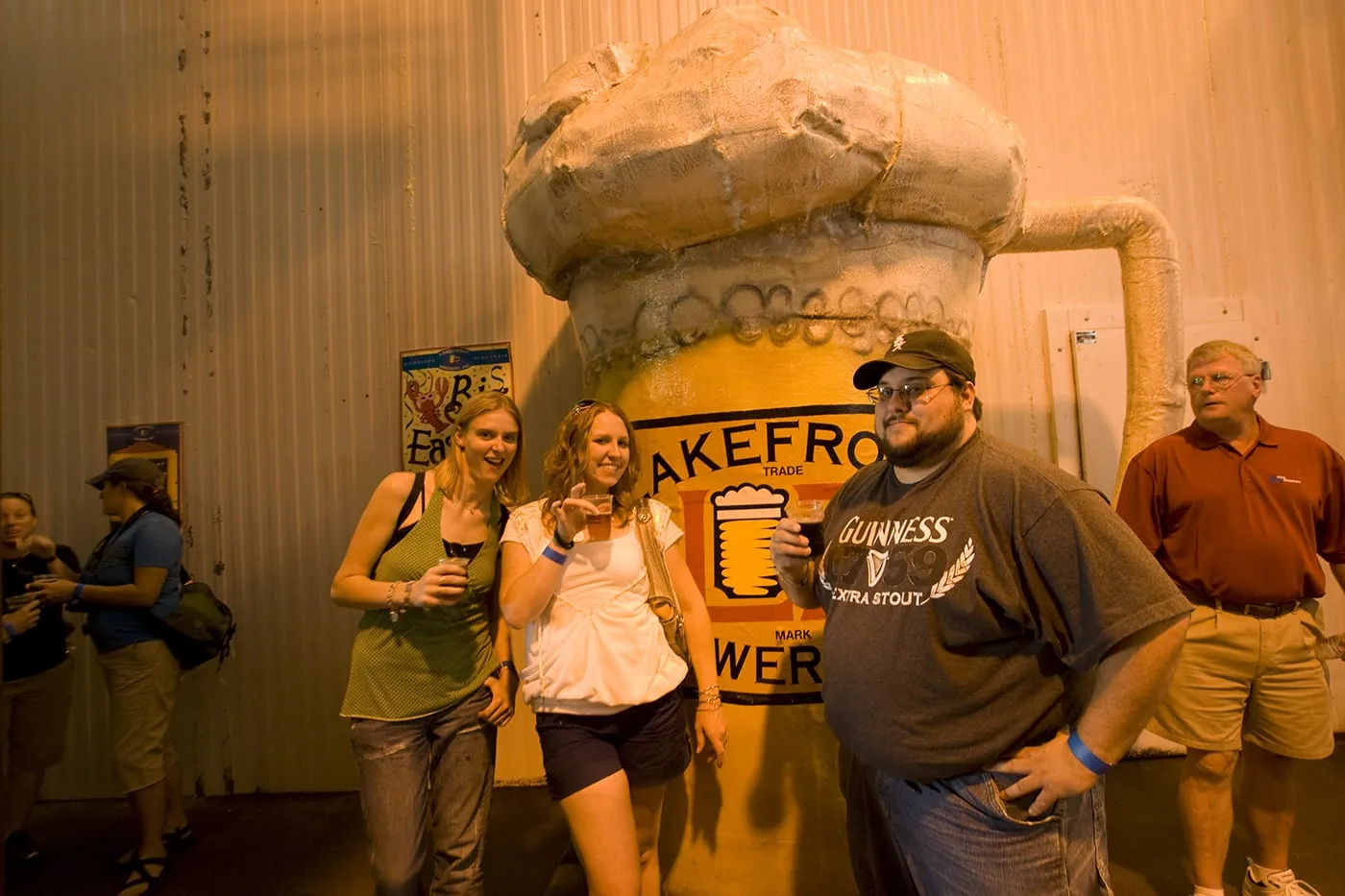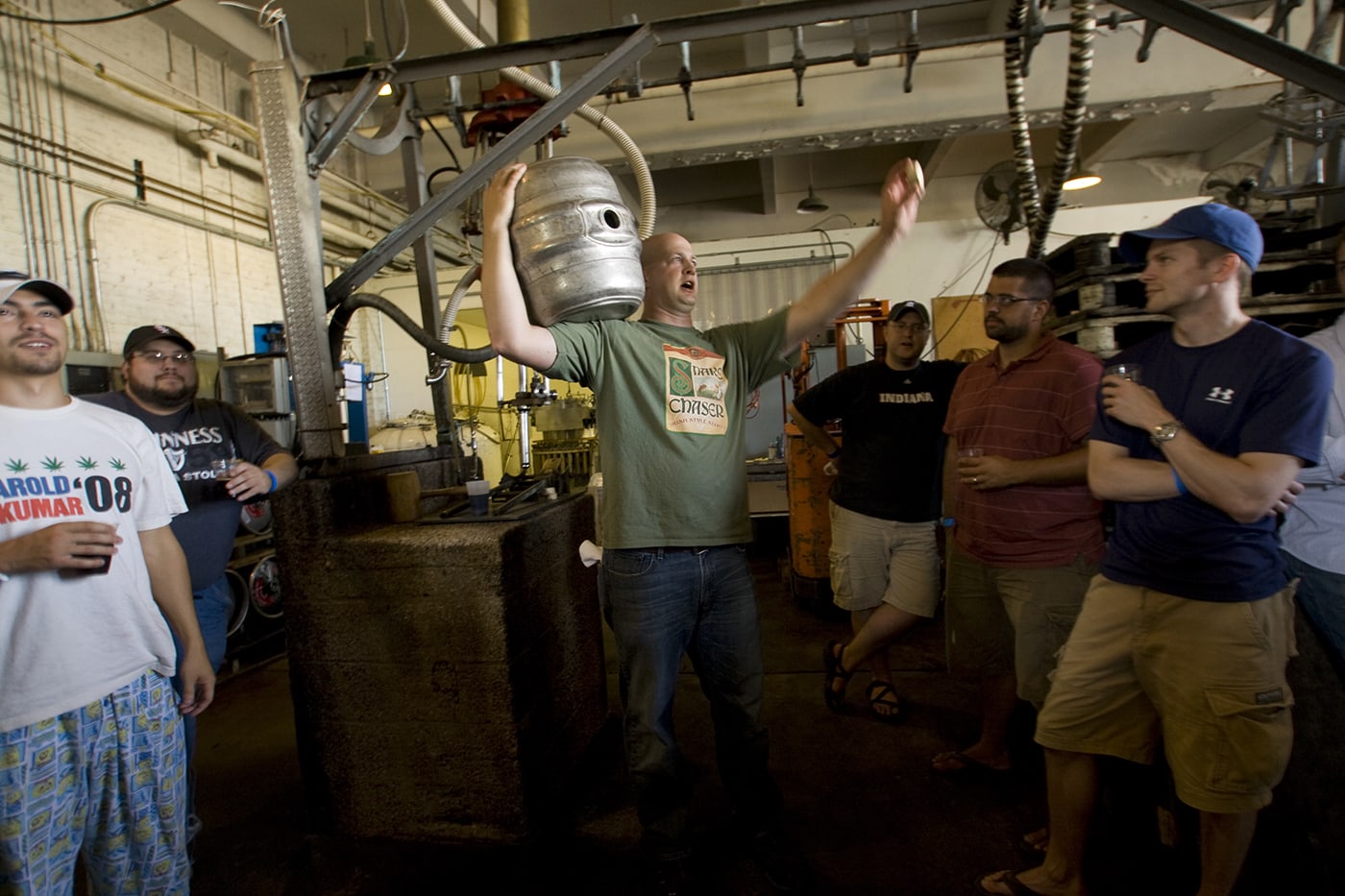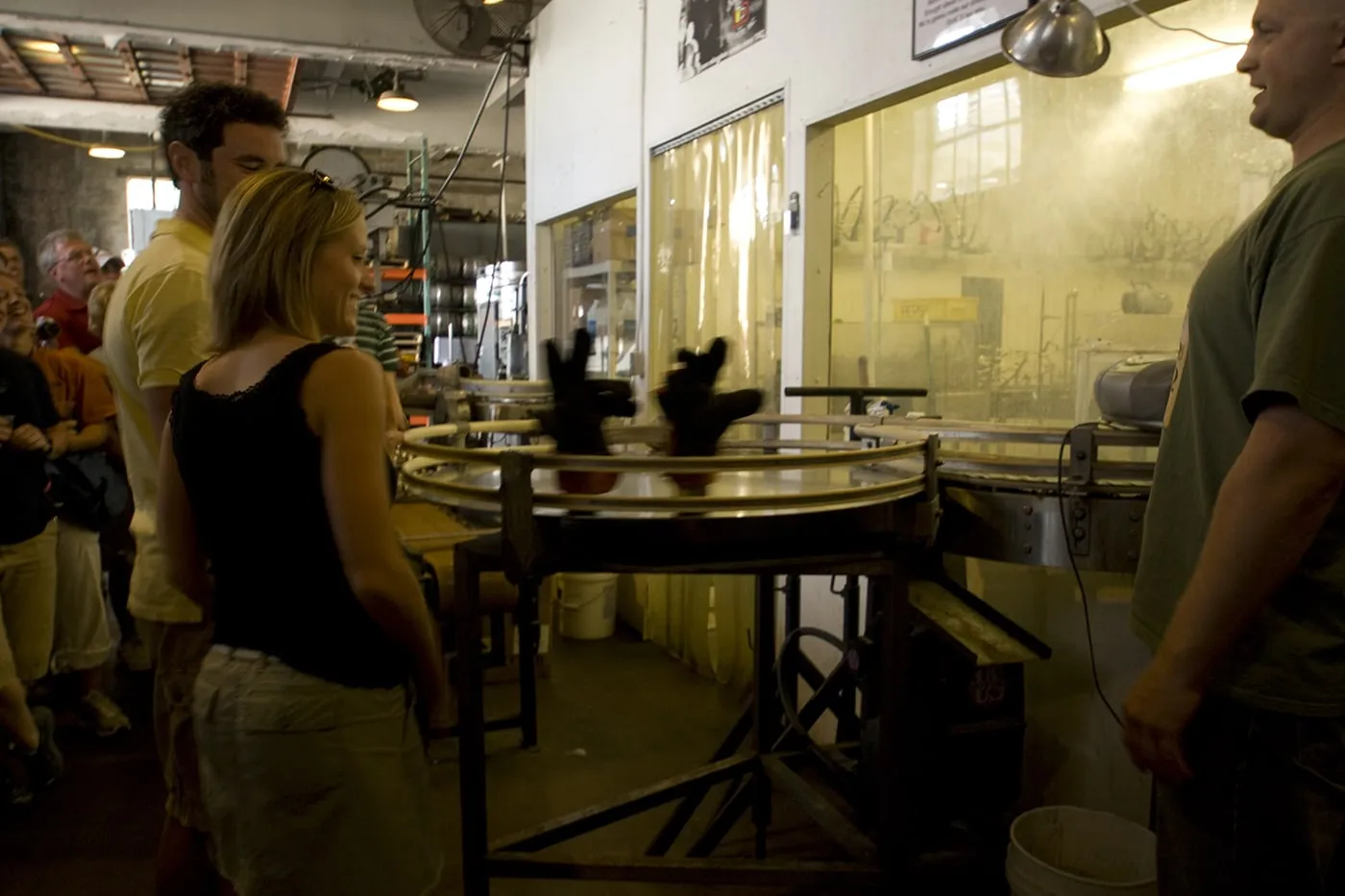 If you can't make it to Milwaukee to take a tour of the Lakefront Brewery, they have provided some great videos on their website that give you a "virtual tour" of, well, the tour! Check them out now, and plan on stopping by the next time you're in Milwaukee!
Love beer? Don't miss the world's largest six-pack of beer while you're in Wisconsin!
Site: Lakefront Brewery Tour
Location: 1872 N. Commerce Street, Milwaukee, WI 53212
Cost: $6 $8-$10
Hours: See website for current tour times.
Date: August 16, 2008