What do you call a cow with no legs? Ground beef. What do you call a giant white and brown spotted fiberglass cow with four giant fiberglass legs? Bessie the Cow. At least, that's what they do in Janesville, Wisconsin. Because this Janesville Cow is an udderly fun road trip stop who has been a-moo-sing visitors since 1966!
Last August I took a road trip to Mount Rushmore and back. My friend and I drove through Wisconsin and the first stop of the trip was Janesville to see Bessie the Cow — a 16-foot-tall, 20-foot-long, one-ton fiberglass giant cow statue. I was moo-ved to check it out!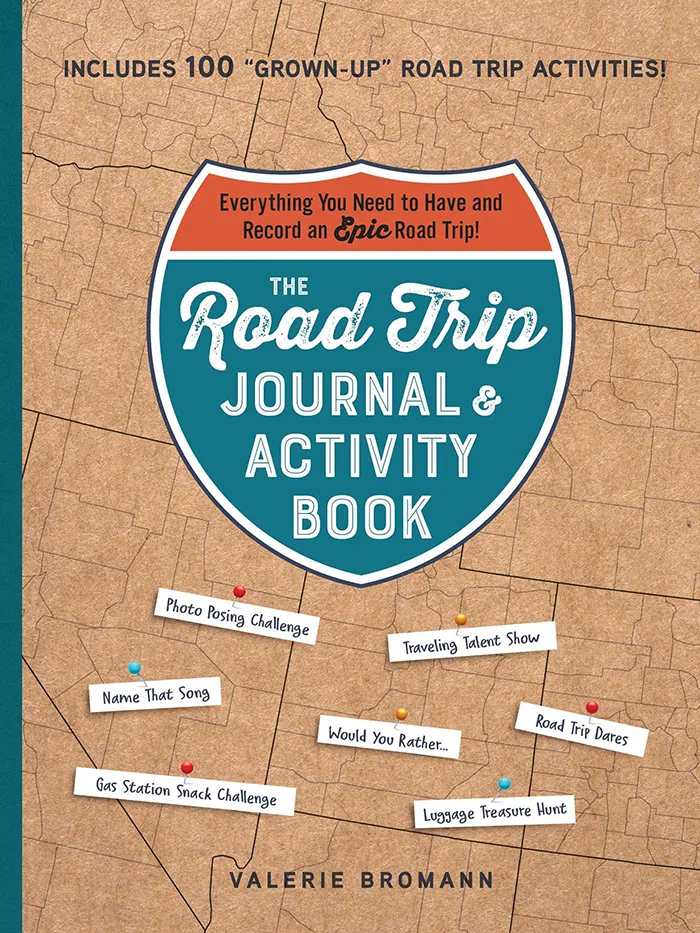 The Road Trip Journal & Activity Book
Everything You Need to Have and Record an Epic Road Trip!
Enjoy fun games and challenges to pass the time on your next road trip and have a keepsake to look back on for years to come with this entertaining must-have for your next vacation.
Photos of Bessie the Cow in Janesville, Wisconsin: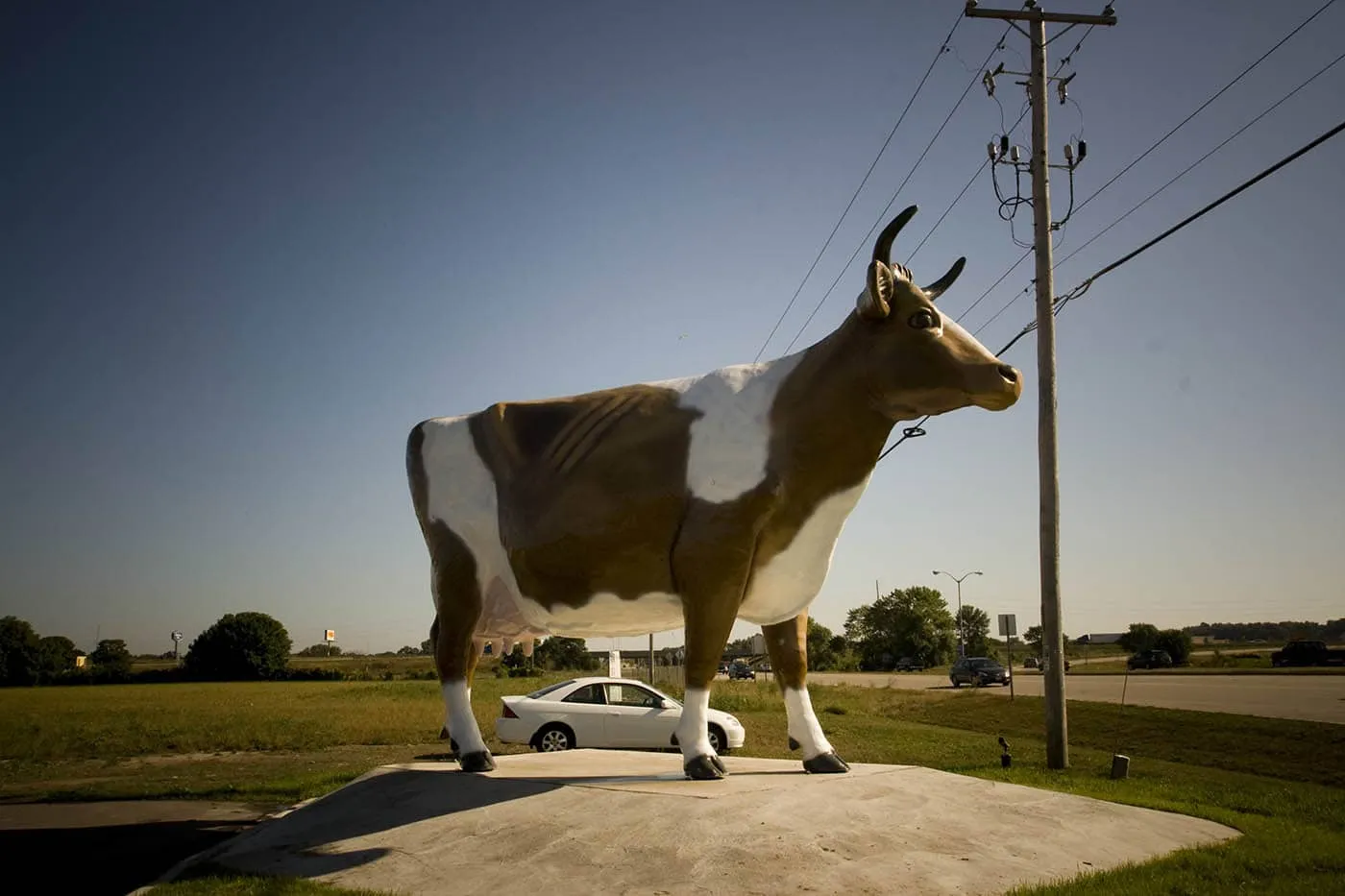 This Wisconsin roadside attraction was constructed in the 1960s and originally watched guard outside of the Oasis Restaurant, Motel and Cheese Shop. In 2006 the Oasis was closed and demolished, leaving the poor bovine homeless. Luckily the public spoke and the Janesville Cow was moved to her new spot, in the parking lot of a strip mall, where she proudly greets visitors who pass. (And allows them to milk her!)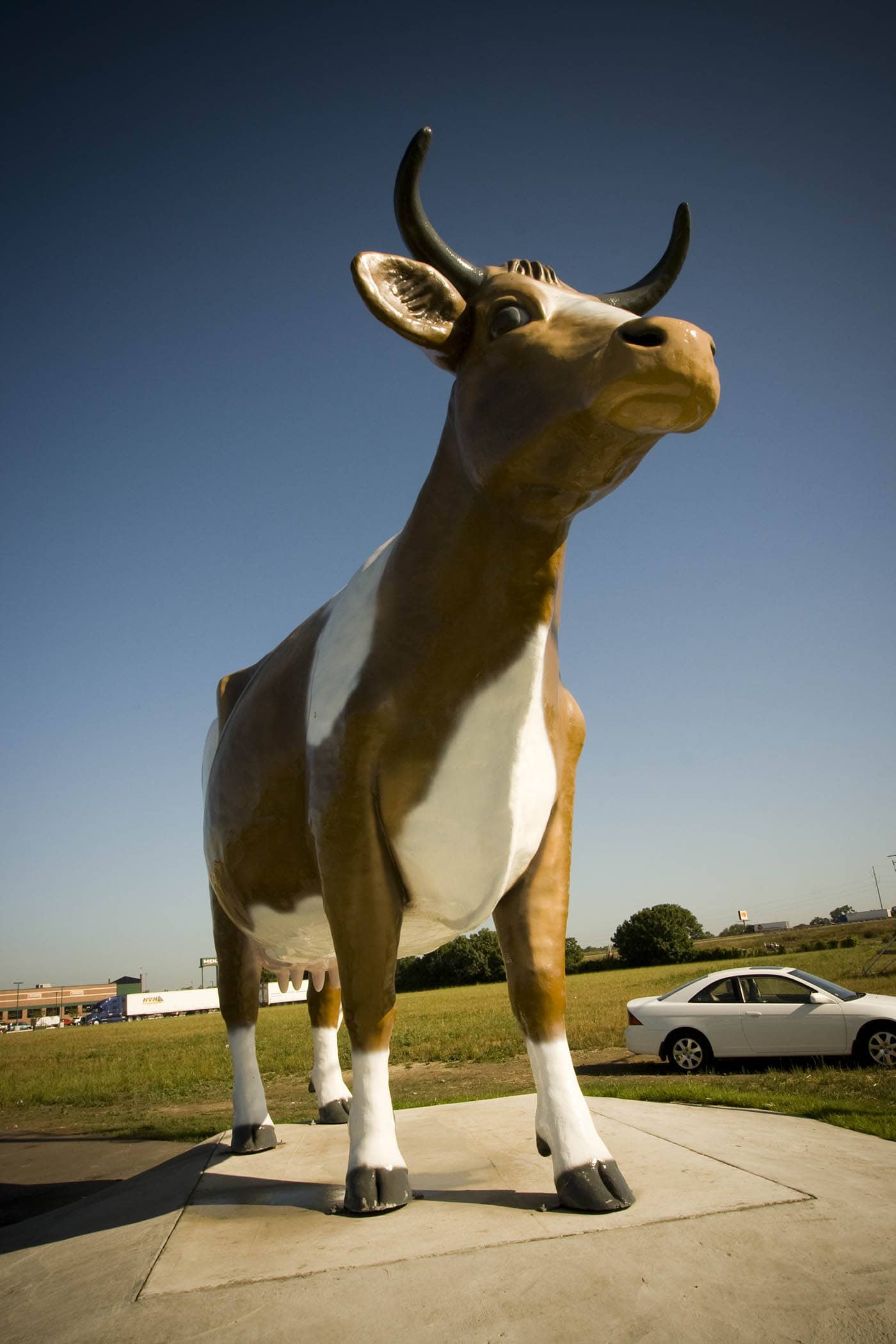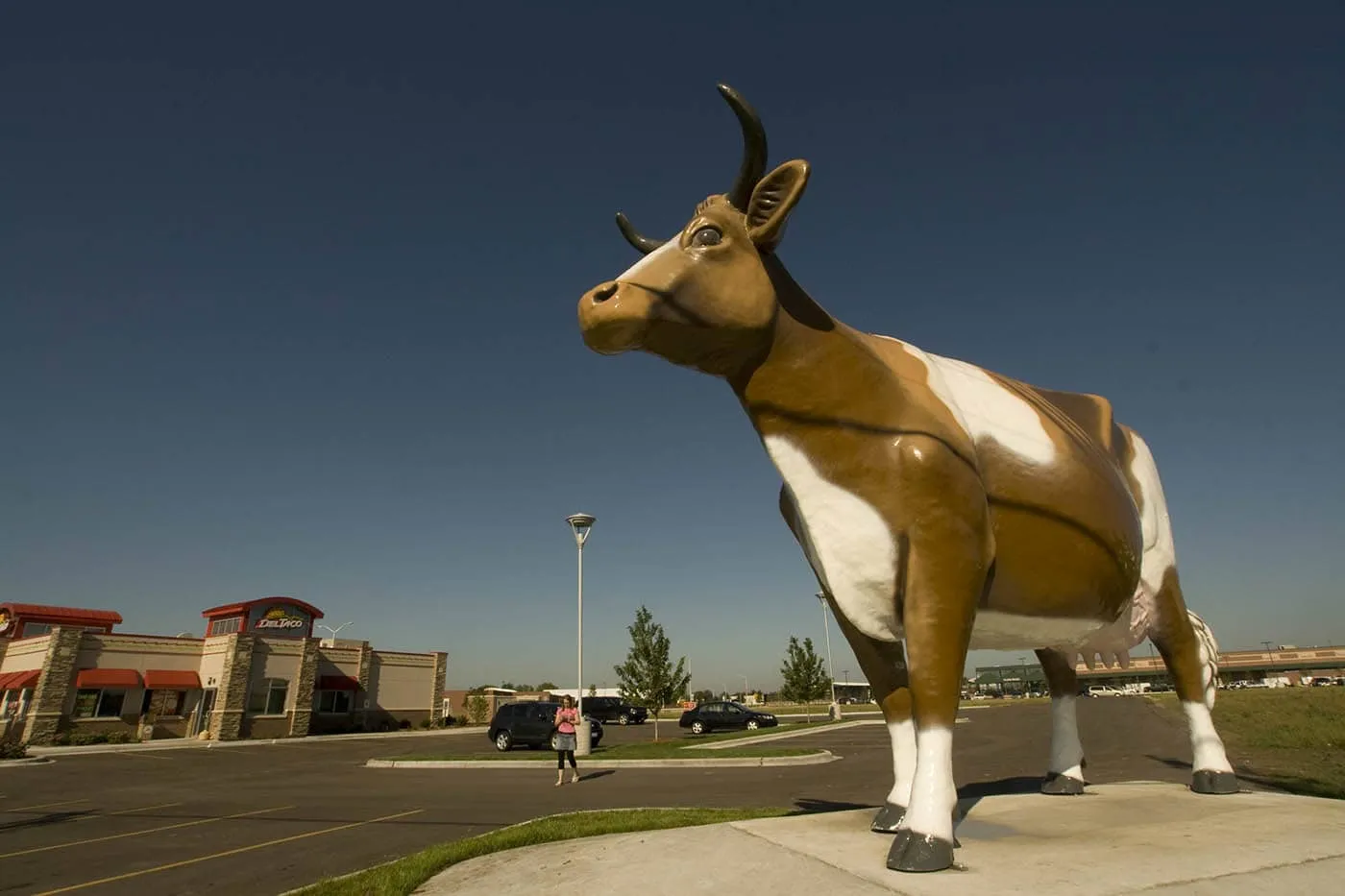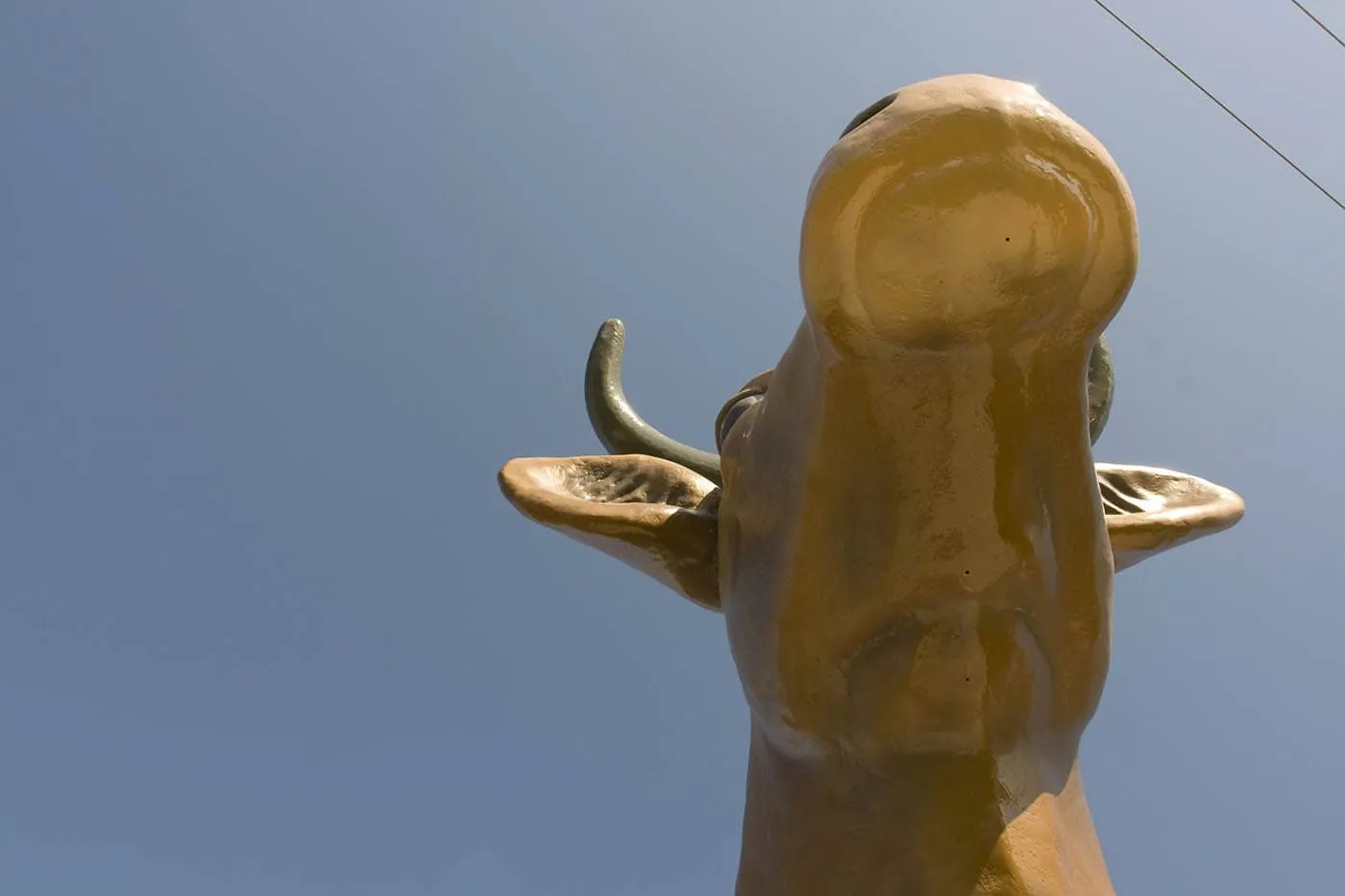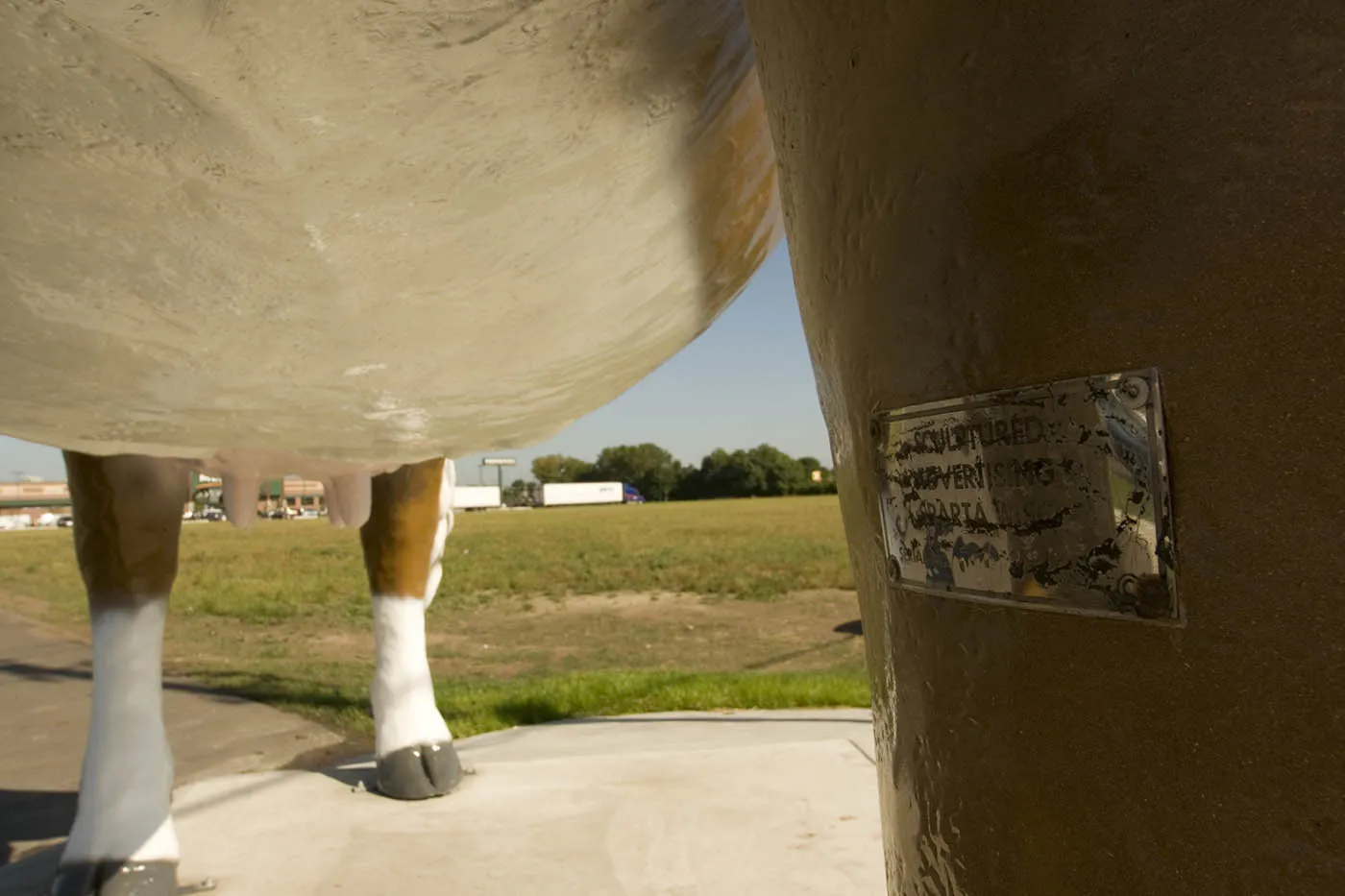 I even tried my hand at milking the cattle…too bad I didn't have a big enough glass! Oh well, maybe I will find one for next time.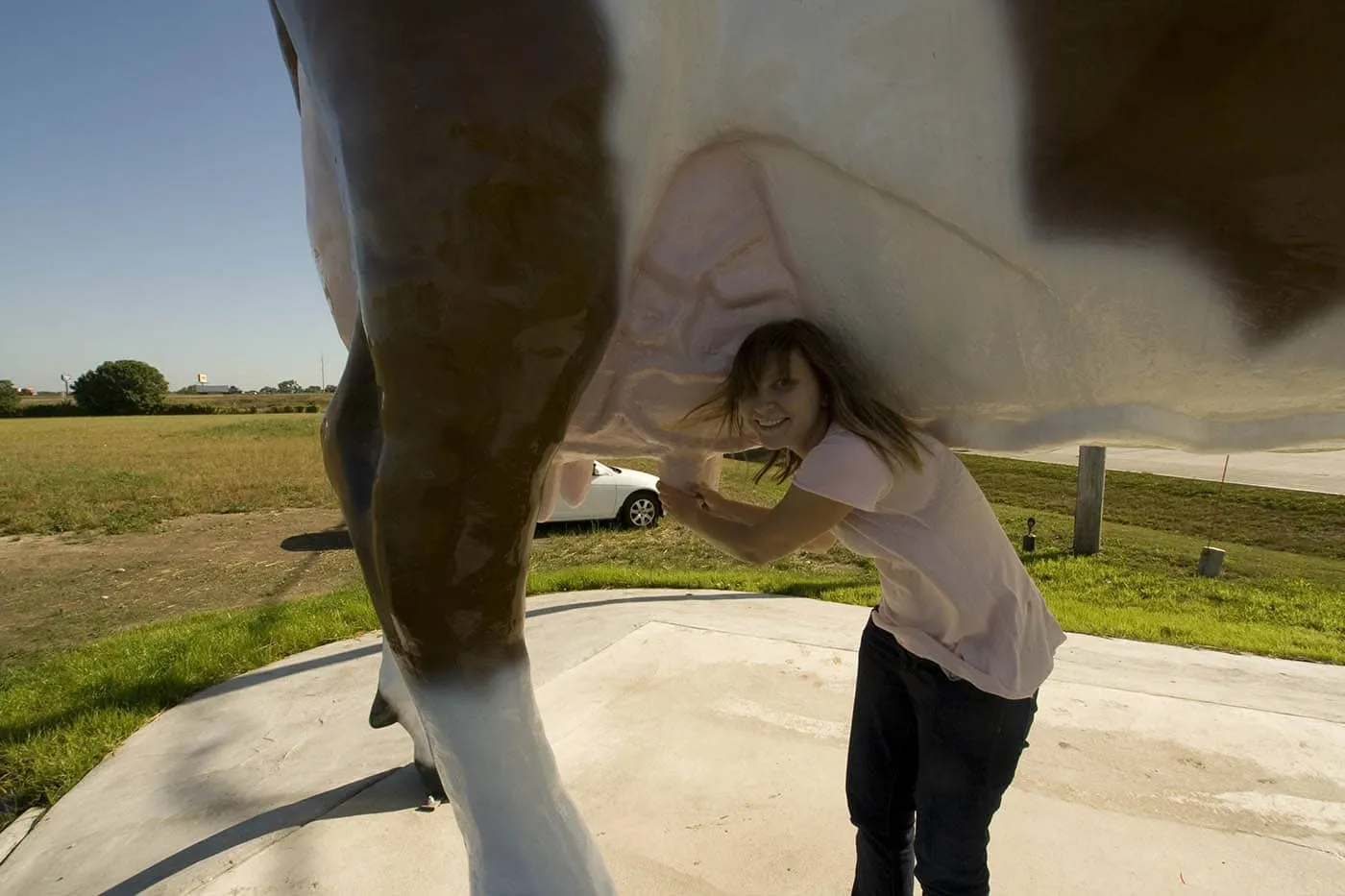 All the same — it was an udderly fantastic Wisconsin roadside attraction!
Bessie the Cow — A Giant Fiberglass Cow
Location: 3511-3507, WI-26 Trunk, Janesville, WI 53545
Cost: Free to see.
Hours: Visible at all hours.
Date: of Photos August 29, 2008
Love Bessie? Check out a similar cow statue at Lambs Farm Pet Store in Libertyville, Illinois or Sissy the Cow in nearby DeForest, Wisconsin.
Pin this Wisconsin Roadside Attraction to save it for your next road trip itinerary!