This Roadside Attraction
Bessie the Cow, 2101 Morse St., Janesville, WI
Get Directions
What do you call a cow with no legs? Ground beef. What do you call a giant white and brown spotted fiberglass cow with four giant fiberglass legs? Bessie the Cow. At least, that's what they do in Wisconsin.
Last August I took a road trip to Mount Rushmore and back. We drove through Wisconsin and the first stop of the trip was Janesville to see Bessie the Cow — a 16-foot-tall, 20-foot-long, one-ton fiberglass cow. I was moo-ved to check it out!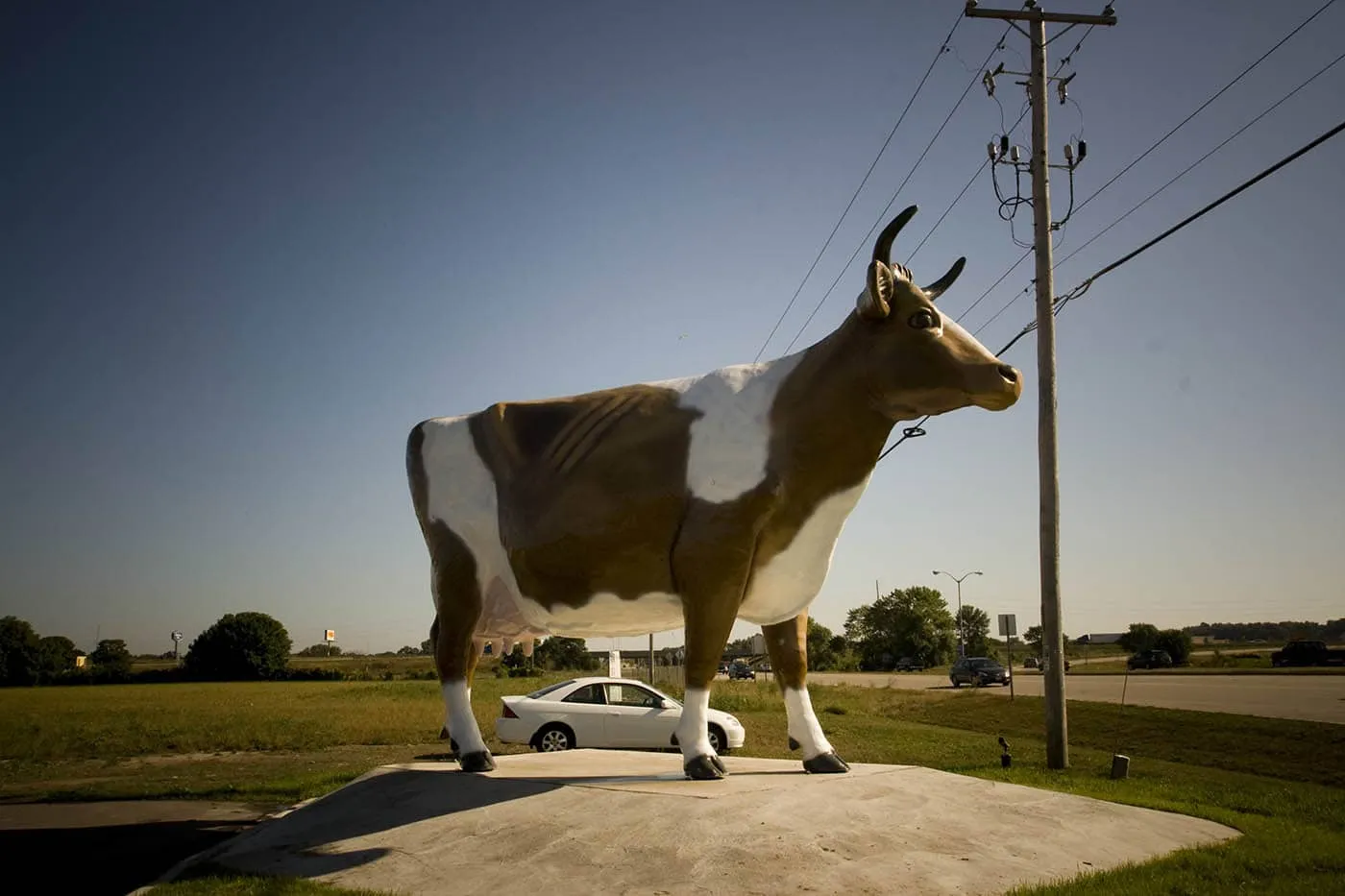 This roadside attraction was constructed in the 1960s and originally watched guard outside of the Oasis Restaurant, Motel and Cheese Shop. In 2006 the Oasis was closed and demolished, leaving the poor bovine homeless. Luckily the public spoke and Bessie was moved to her new spot, in the parking lot outside of a Del Taco where she proudly greets visitors who pass. (And allows them to milk her!)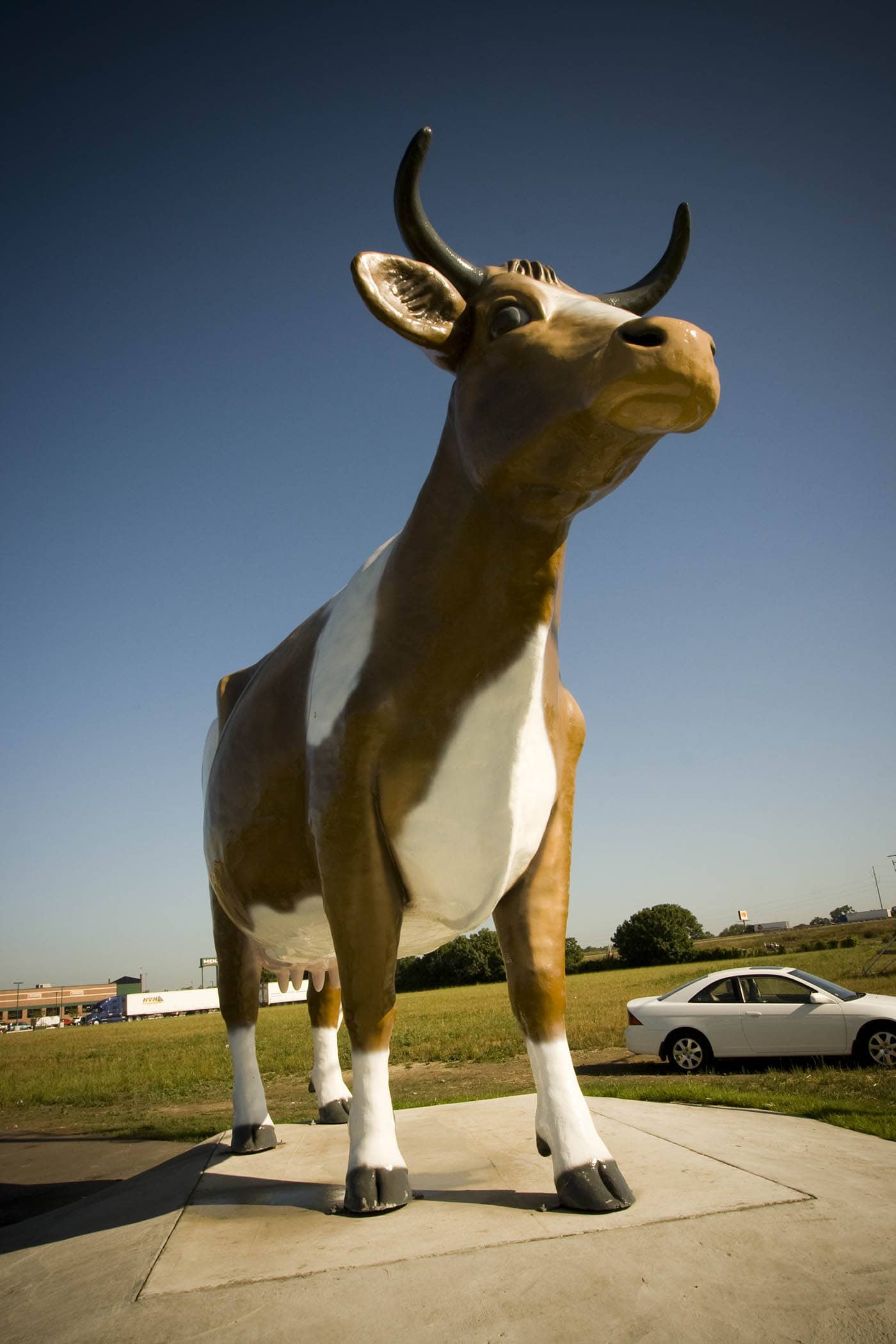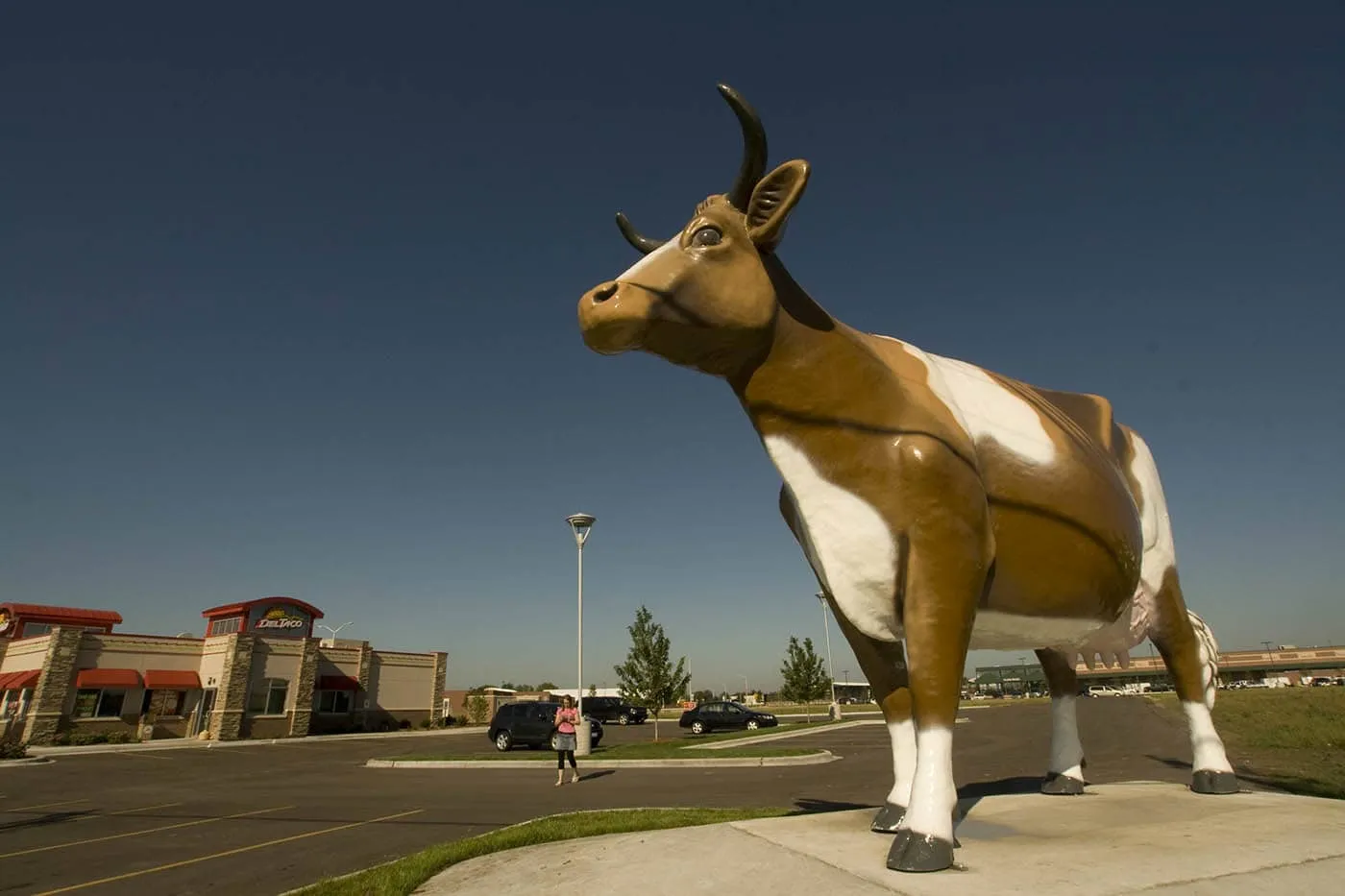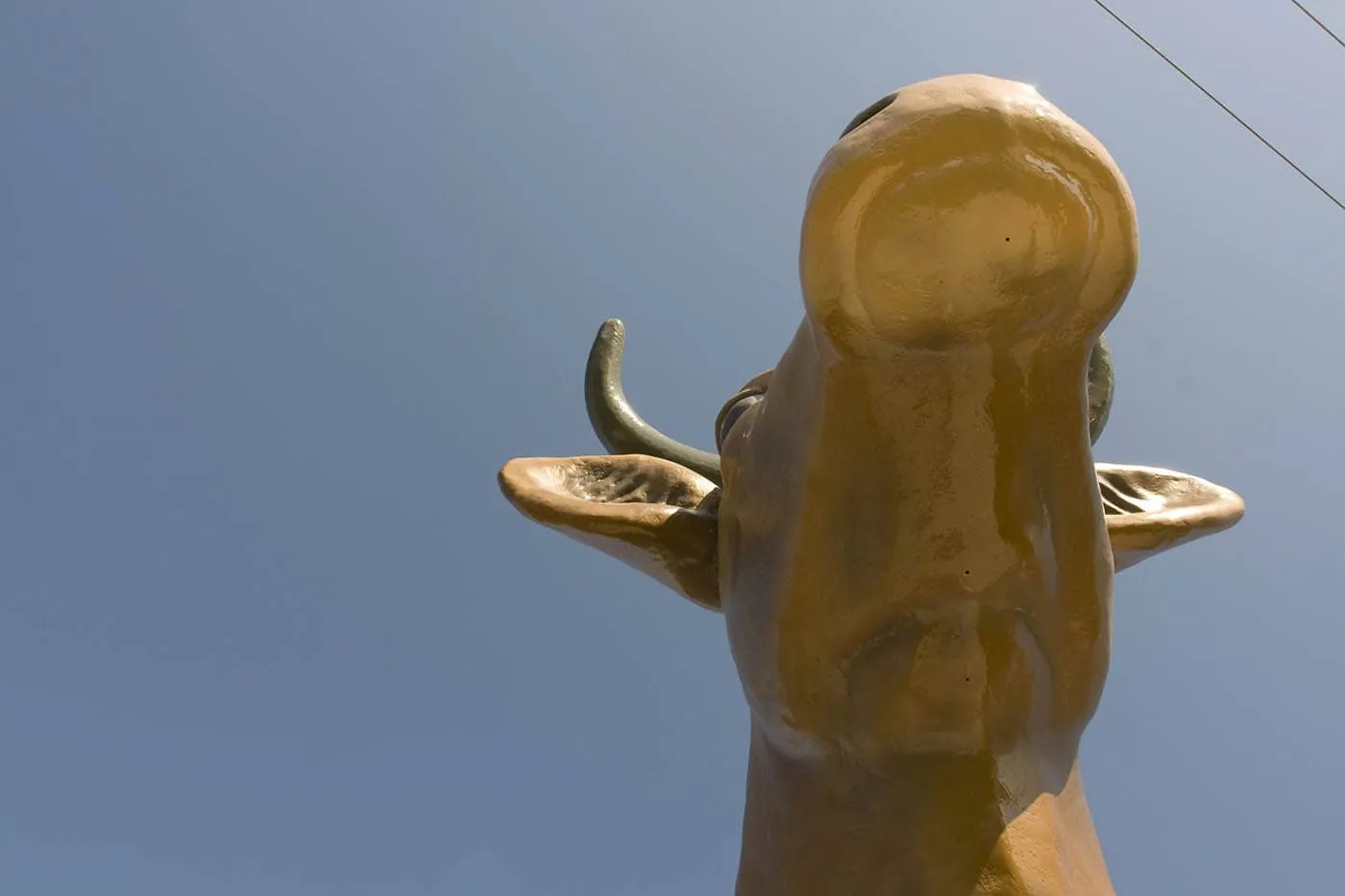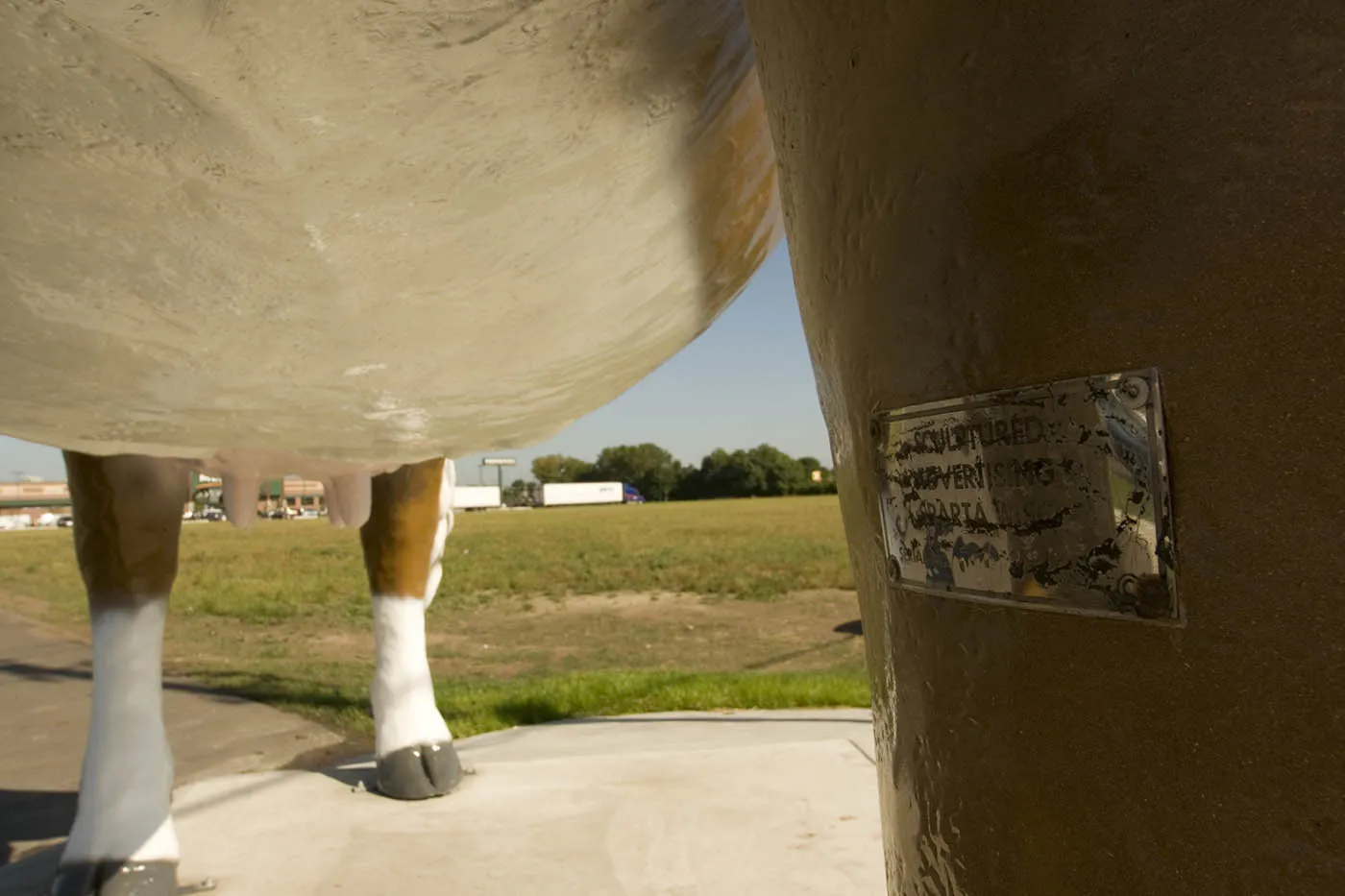 I even tried my hand at milking the cattle…too bad I didn't have a big enough glass! Oh well, maybe I will find one for next time.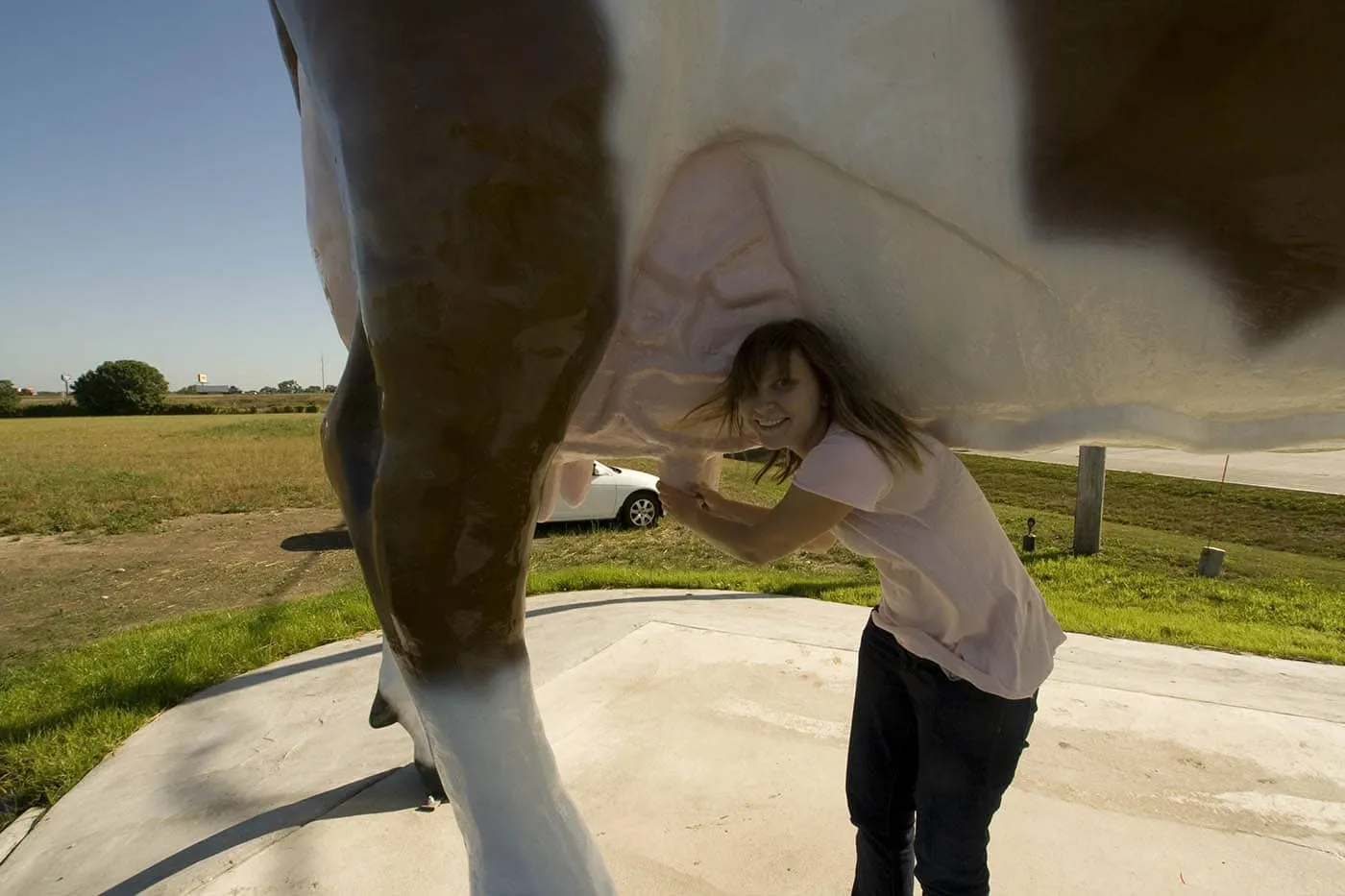 All the same — it was an udderly fantastic roadside attraction!
Site: Bessie the Cow — large fiberglass cow
Location: 2101 Morse St., Janesville, WI (outside of a Del Taco)
Cost: Free to see.
Hours: Visible at all hours.
Date: August 29, 2008
Pin this Roadside Attraction: