There are more roadside attractions to see outside of the Pink Elephant Antique Mall in Livingston, Illinois than just the pink elephant…there are, in fact TWO other fiberglass elephants (smaller and grayer, but still) AND a giant Beach Guy!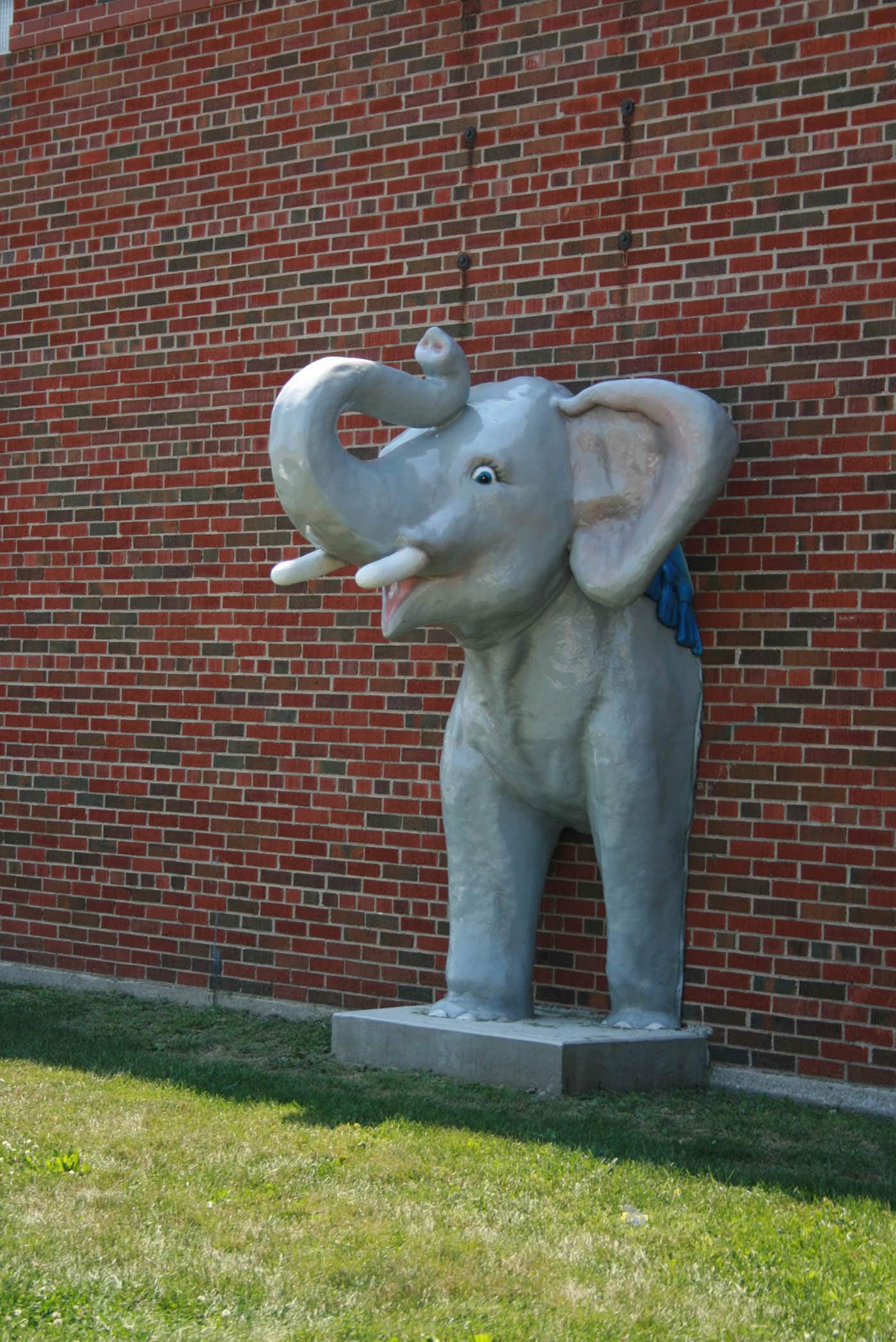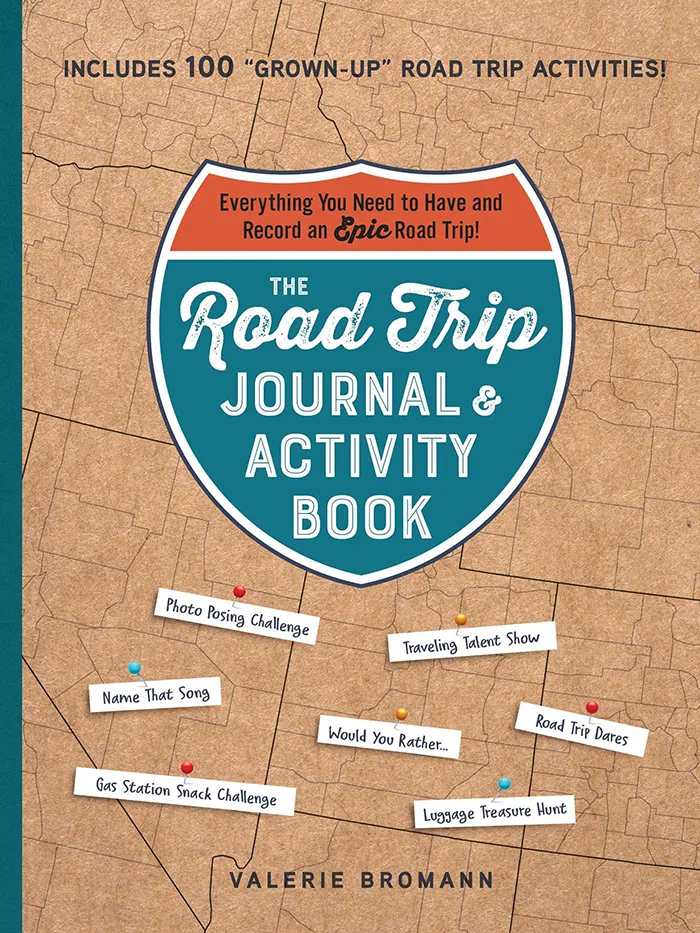 The Road Trip Journal & Activity Book
Everything You Need to Have and Record an Epic Road Trip!
Enjoy fun games and challenges to pass the time on your next road trip and have a keepsake to look back on for years to come with this entertaining must-have for your next vacation.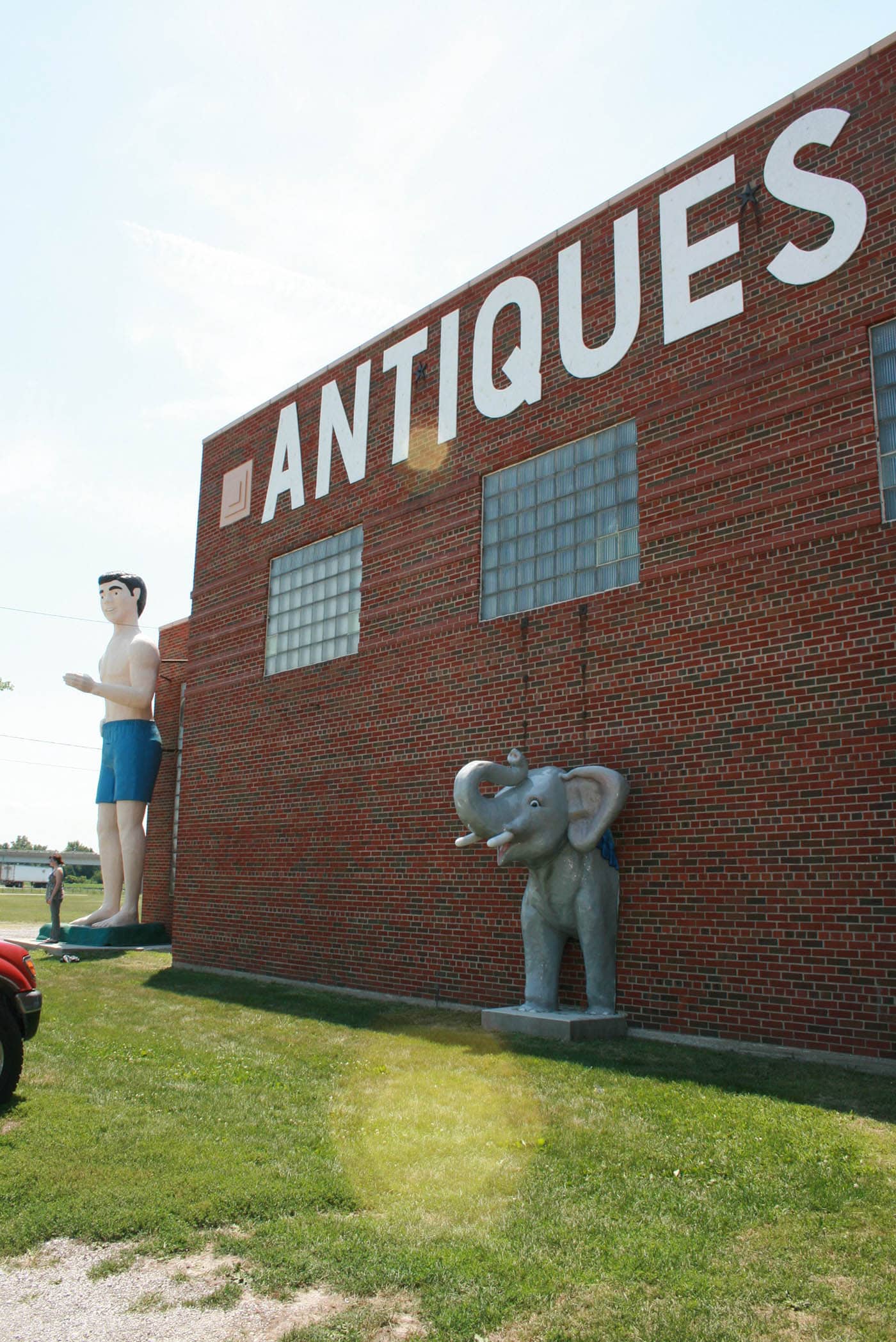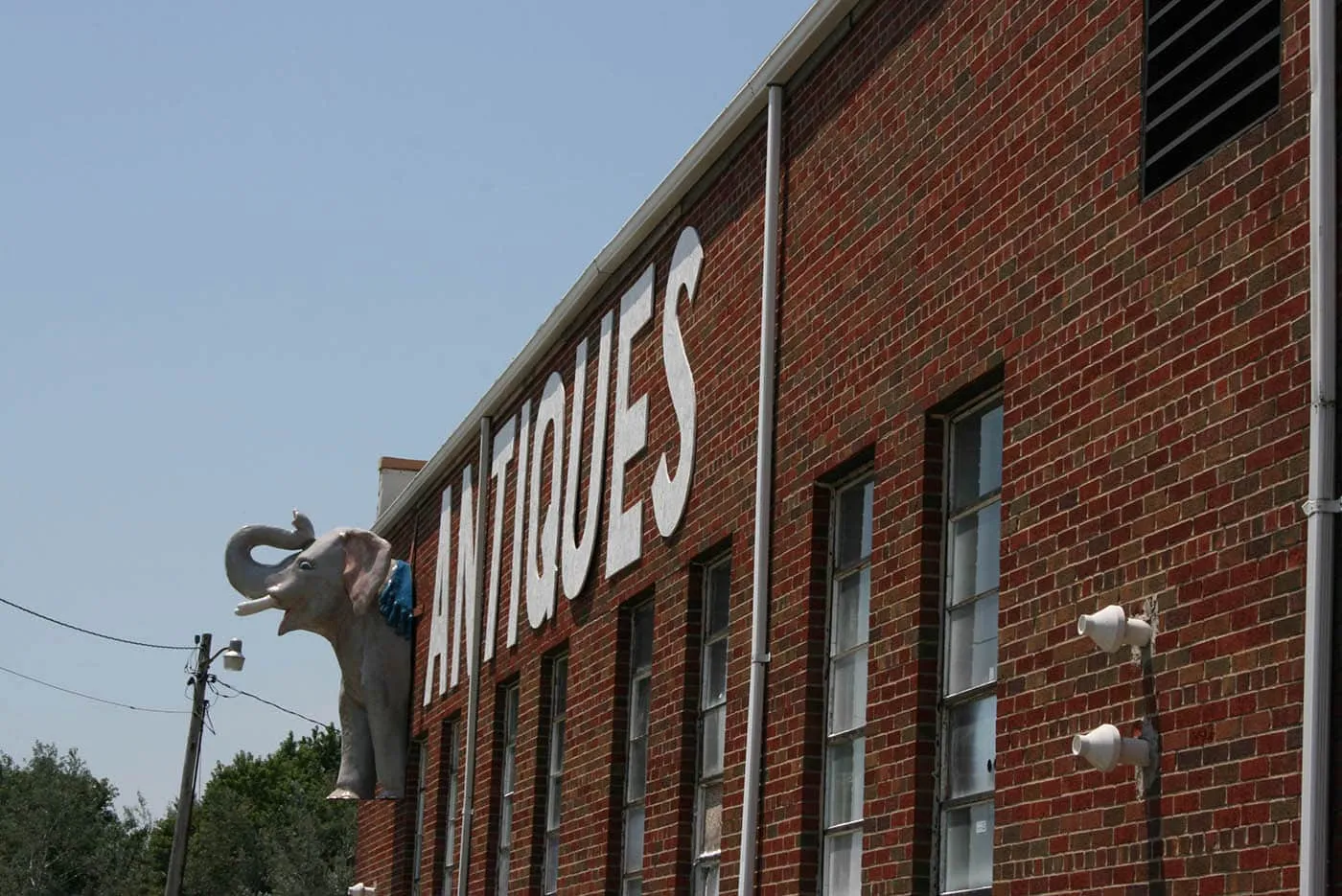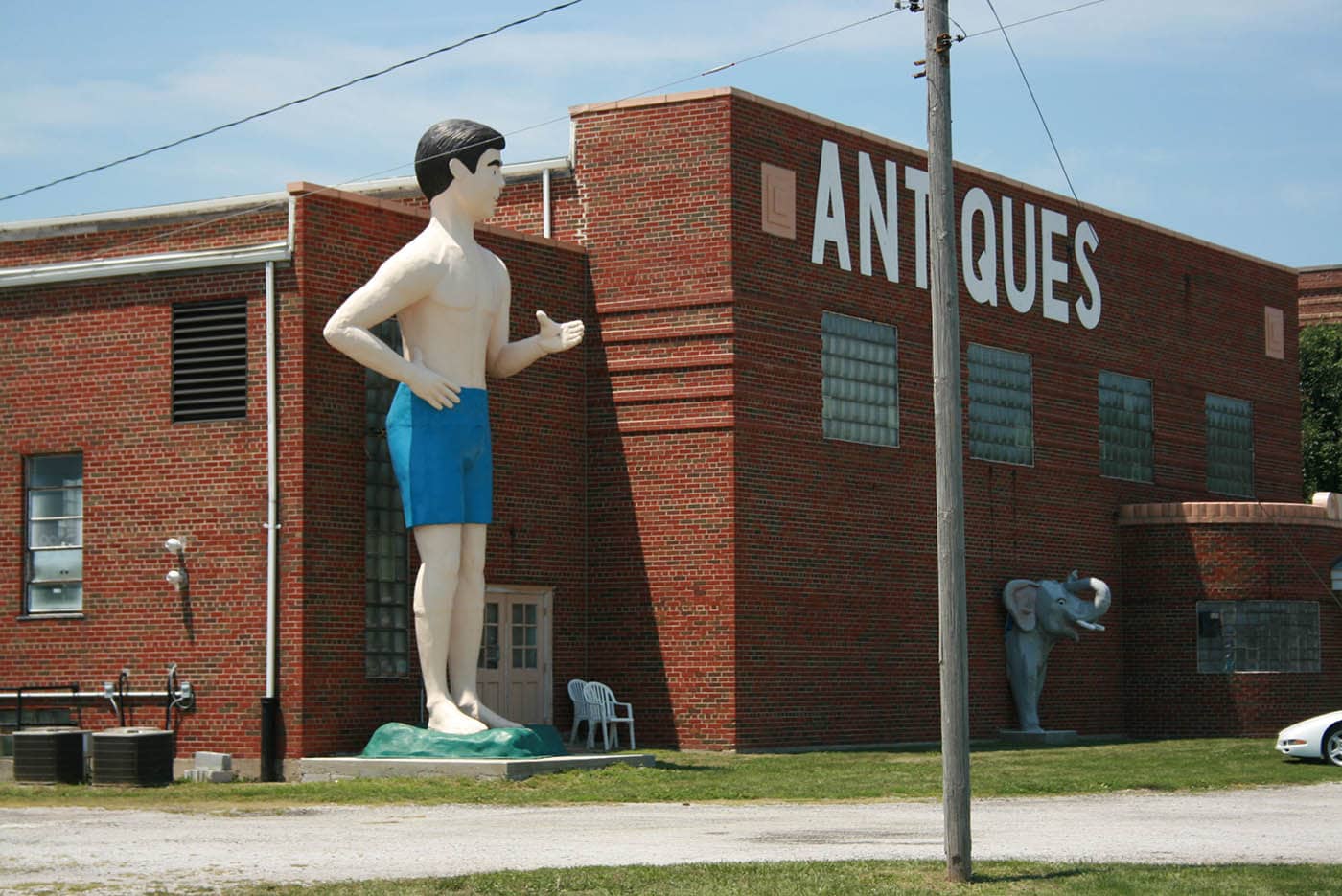 Between these two gray elephants, this fiberglass giant beach guy, and the pink elephant, this antique mall is worth a stop! Since I visited in 2007 they've added even more big roadside attraction attractions outside! They've added a big green UFO, a muffler man, and even an ice-cream shaped Twistee Treat facade. Stop to take some photos, grab lunch in the adjoining diner, and do a little shopping. I don't know about you, but I could use a tall, handsome, man in my life…
Site: Elephant and Beach Guy
Location: Pink Elephant Antique Mall, 908 Veterans Memorial Dr., Livingston, IL
Cost: Free to see.
Date: July 15, 2007
Pin this roadside attraction: