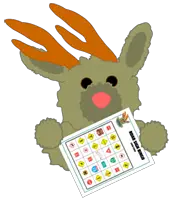 While taking a road trip, games are always a fun way to help pass the time! Flopsy the Jackalope, our Silly America mascot, just loves to play road trip games, so he put together some of his favorites just for you! He'll be sharing a new game a day for the rest of this week. Download and print these tried and true travel games to play on your next trip! Today's game is everyone's favorite: road sign bingo!
HOW TO PLAY ROAD SIGN BINGO
Traffic Sign Bingo is a true road trip classic! Here's how you play:
Print up these four different road bingo playing cards and bring them along on your next road trip.
Have each passenger pick a card and keep a look out for different road signs: No Turn, Exit, Yield, route signs, interstate signs, they're all here!
When someone sees a sign out the window that matches a sign on their paper, they can mark it off. (Tip: bring along some crayons or markers to do the marking!)
Once someone gets five in a row (horizontally, vertically, or diagonally) they yell "BINGO!" and are declared the winner.
Road Sign Game Variation: On longer drives you can see who can spot ALL signs the quickest. The winner is either the first passenger to fill up his or her card or who has the most when you reach the destination!
ROAD SIGN BINGO PRINTABLE
Ready to play? Click on the thumbnails below to download the four different printable car bingo cards. They will open in a separate window as PDFs.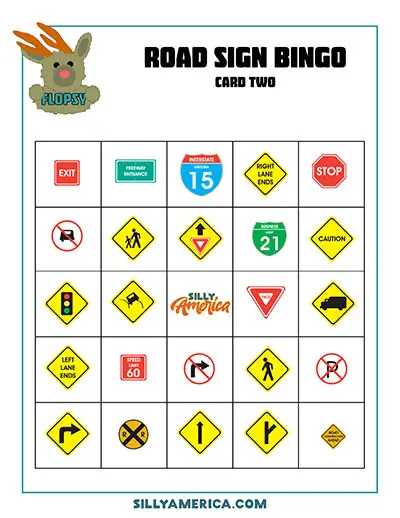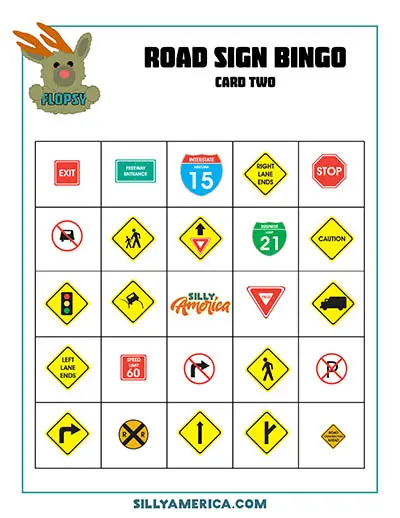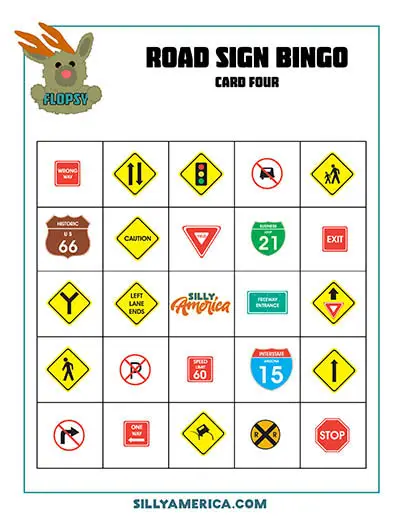 Looking for more silly road trip games to play on your next car trip? Check out my free downloads for the License Plate Game, Hey Cow, Road Trip Scavenger Hunt, and Road Trip Questions!
Pin this post: