My number one travel rule (OK, general rule of life) is to always have a camera on hand. Always. Granted I am a little obsessed with taking photos and capturing moments and capturing everything I see. But you just don't ever want to be caught without one when you really want/need/have to have one.
Like when it was late on my last night in New York and I was walking the half mile between my hotel room and a bar to get a few drinks. And while walking I stumbled upon a courtyard full of giant Hello Kitty statues.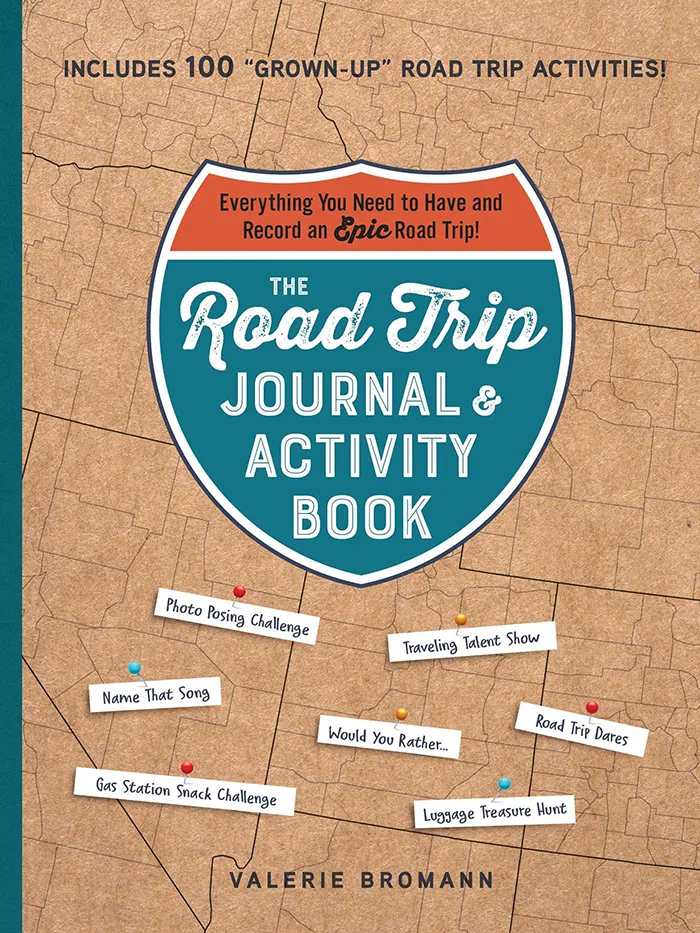 The Road Trip Journal & Activity Book
Everything You Need to Have and Record an Epic Road Trip!
Enjoy fun games and challenges to pass the time on your next road trip and have a keepsake to look back on for years to come with this entertaining must-have for your next vacation.
Hello. Kitty. Statues.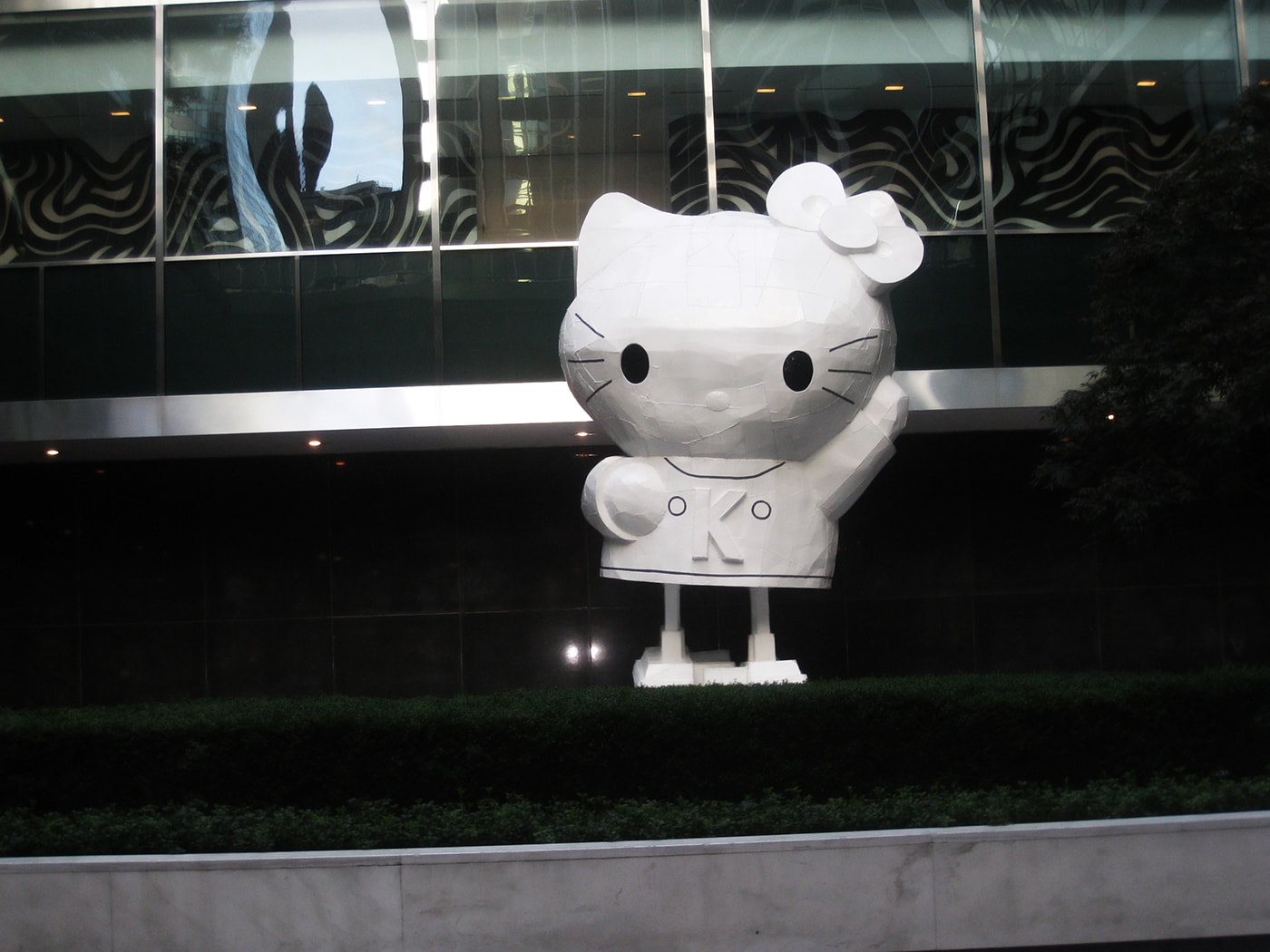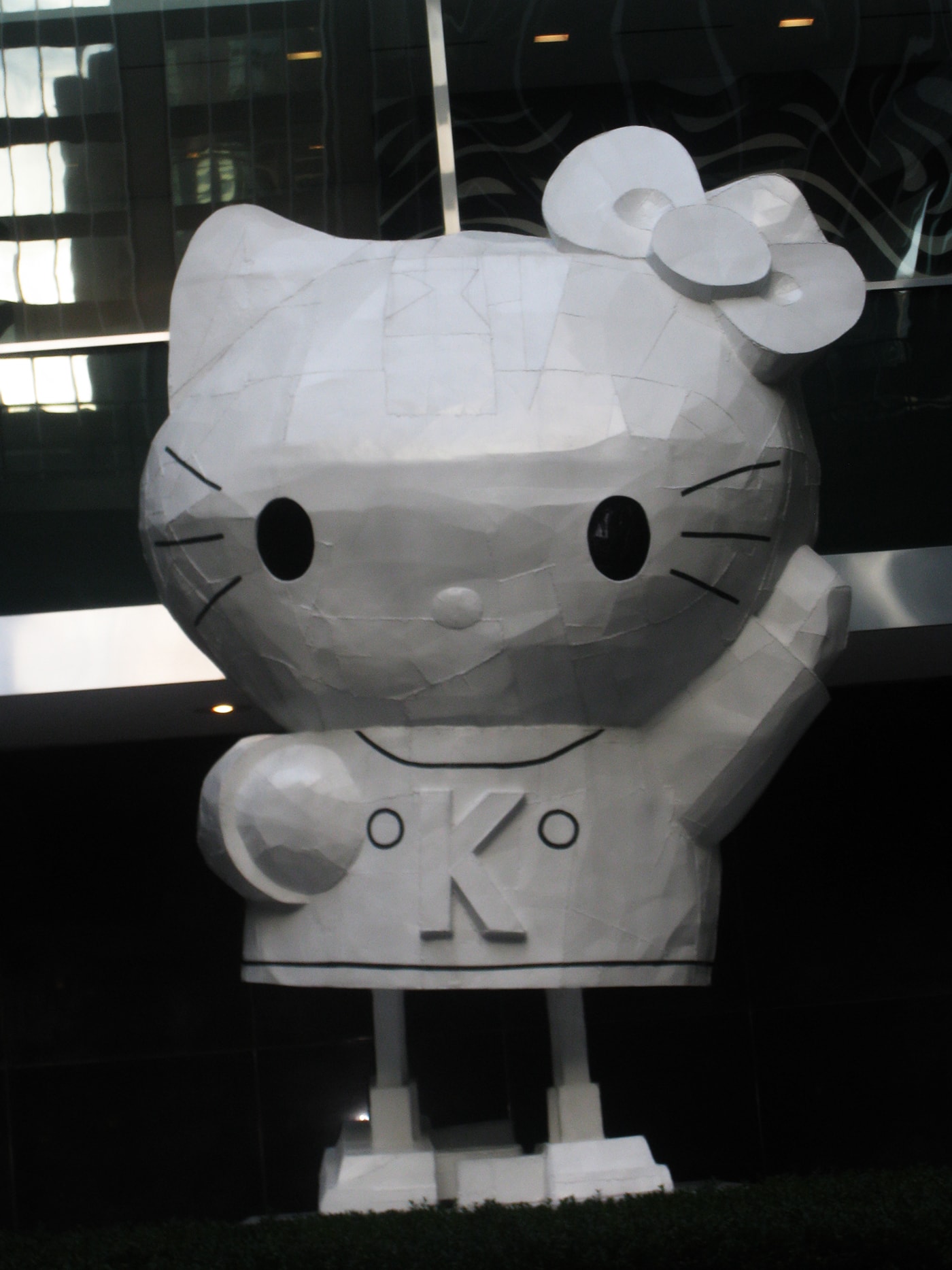 As a child I loved Hello Kitty. I loved My Melody. I loved her whole gang. My favorites were the coloring books that I meticulously filled inside the lines and the little stamp kits that came in the little plastic boxes that you could buy at FAO Schwartz.
There was something fresh and innocent and oh so pink about Hello Kitty that captured my heart. While it wasn't a love affair that lasted forever, I still have a soft spot in my heart for the little cat.
And I definitely have a spot in my heart for seemingly random giant statues of her in New York City! I mean, it's not like Japan where spotting her likeness is no different than spotting a Starbucks on the corner here.
I didn't have my SLR around my neck like my usual touristy-self does, but I definitely had a point and shoot tucked into my purse to capture these beauties on digital film.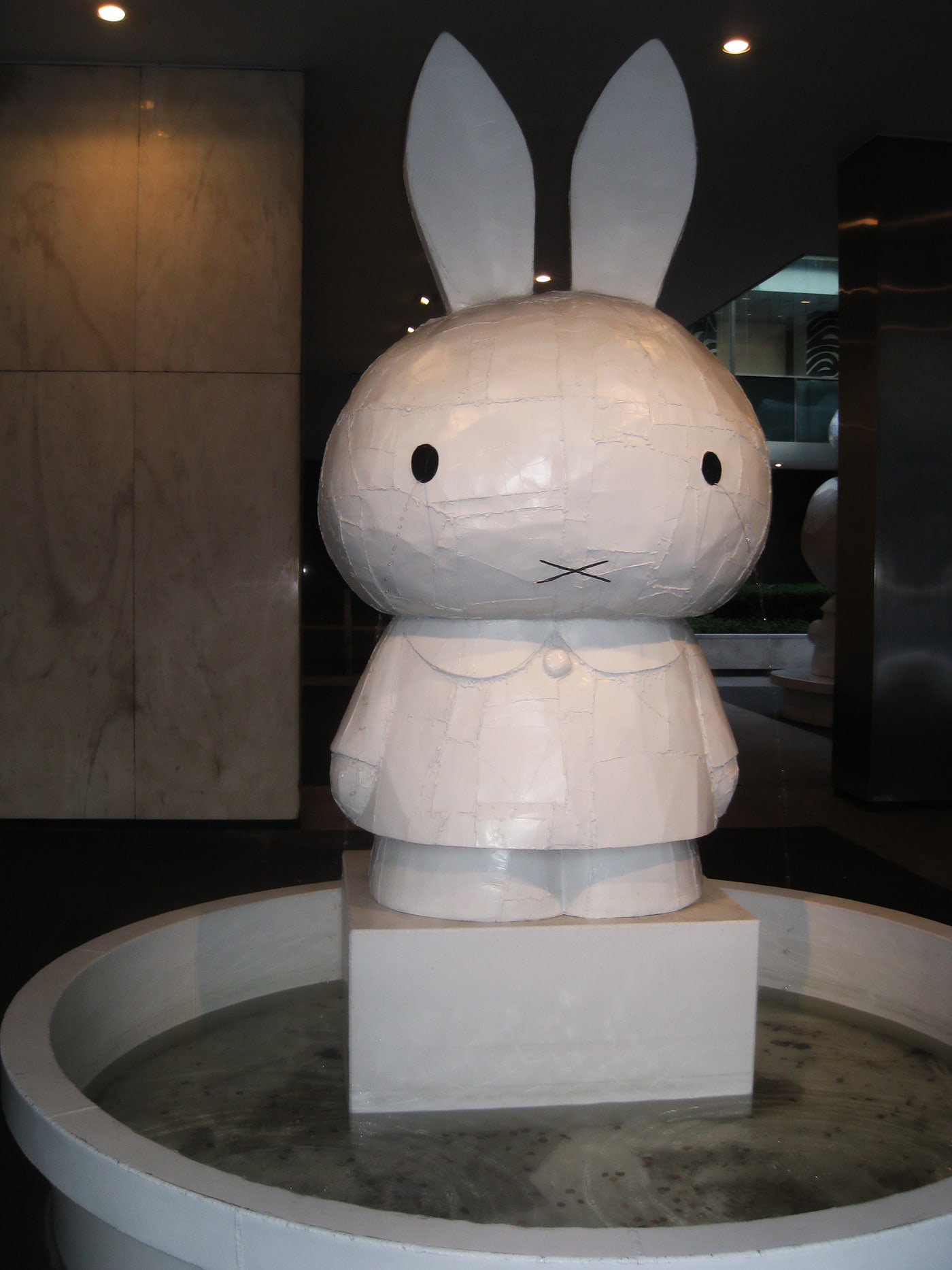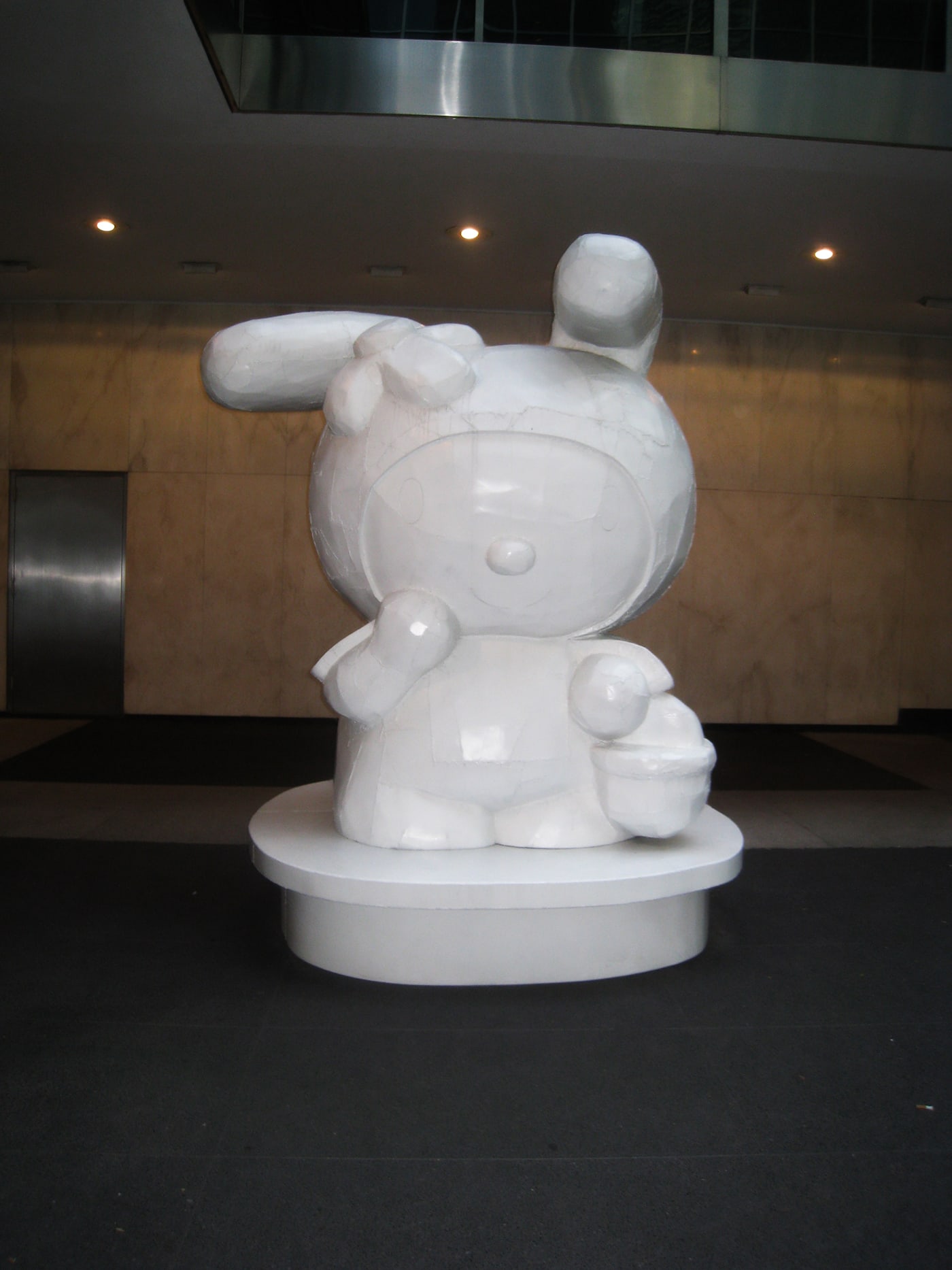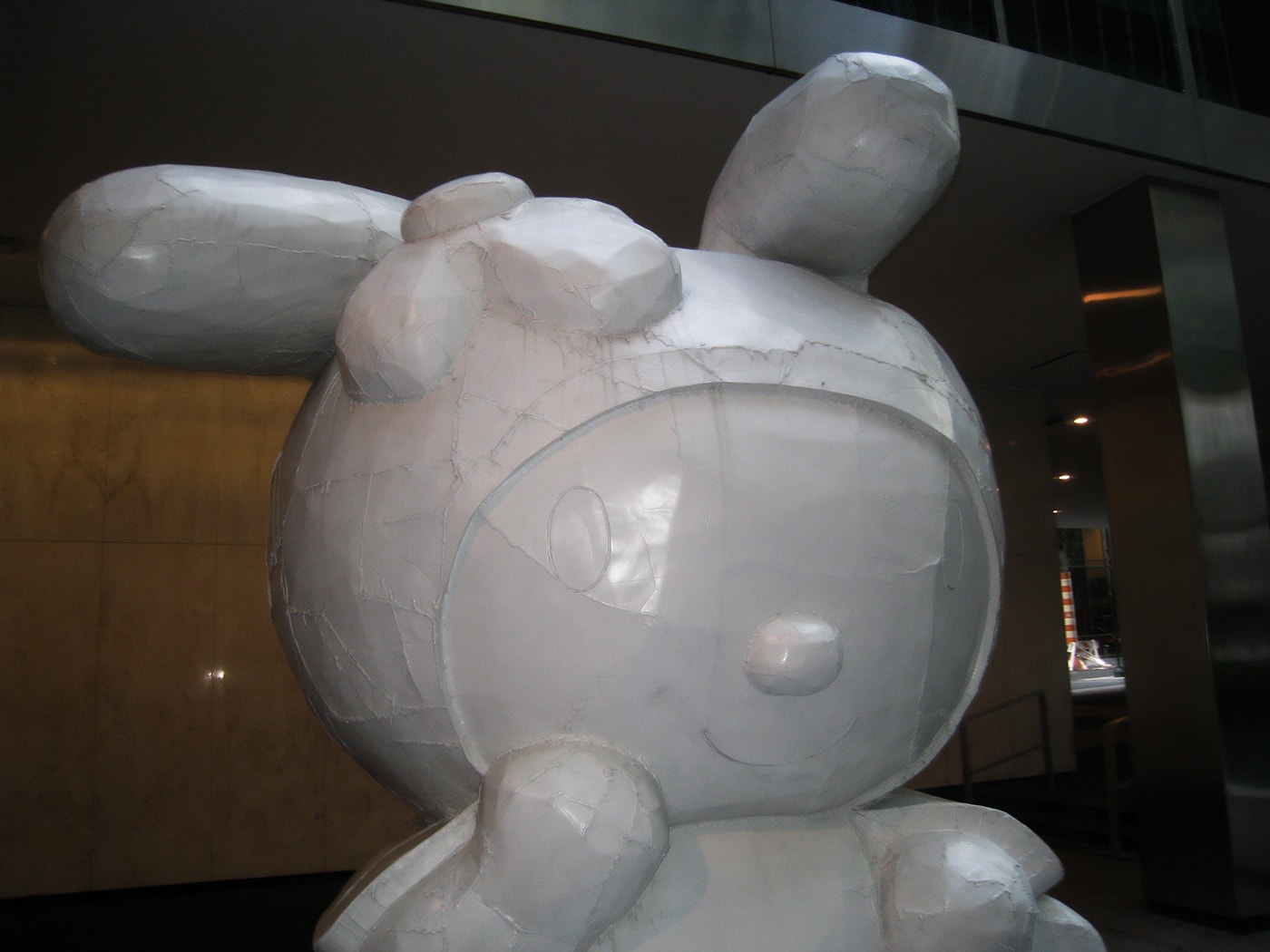 The iconic cartoons were erected by somewhat-controversial artist Tom Sachs in 2007 and face out into the unsuspecting Park Avenue. The courtyard features a 21-foot tall bronze Hello Kitty statue surrounded by three other ten-foot statues: Hello Kitty and her friends Miffy and My Melody. The New York Times quotes Sachs as describing Hello Kitty as a "merchandising icon" with "an almost Buddhist sense of nothingness."  You can see this in these sculptures as all of them have a somewhat ghostly appearance, being cast all in white with some of the features, like their eyes, not fully being drawn out.
But whether or not they lack Hello Kitty's iconic colors they are true works of art indeed. And I am happy that I had a camera on hand to capture them.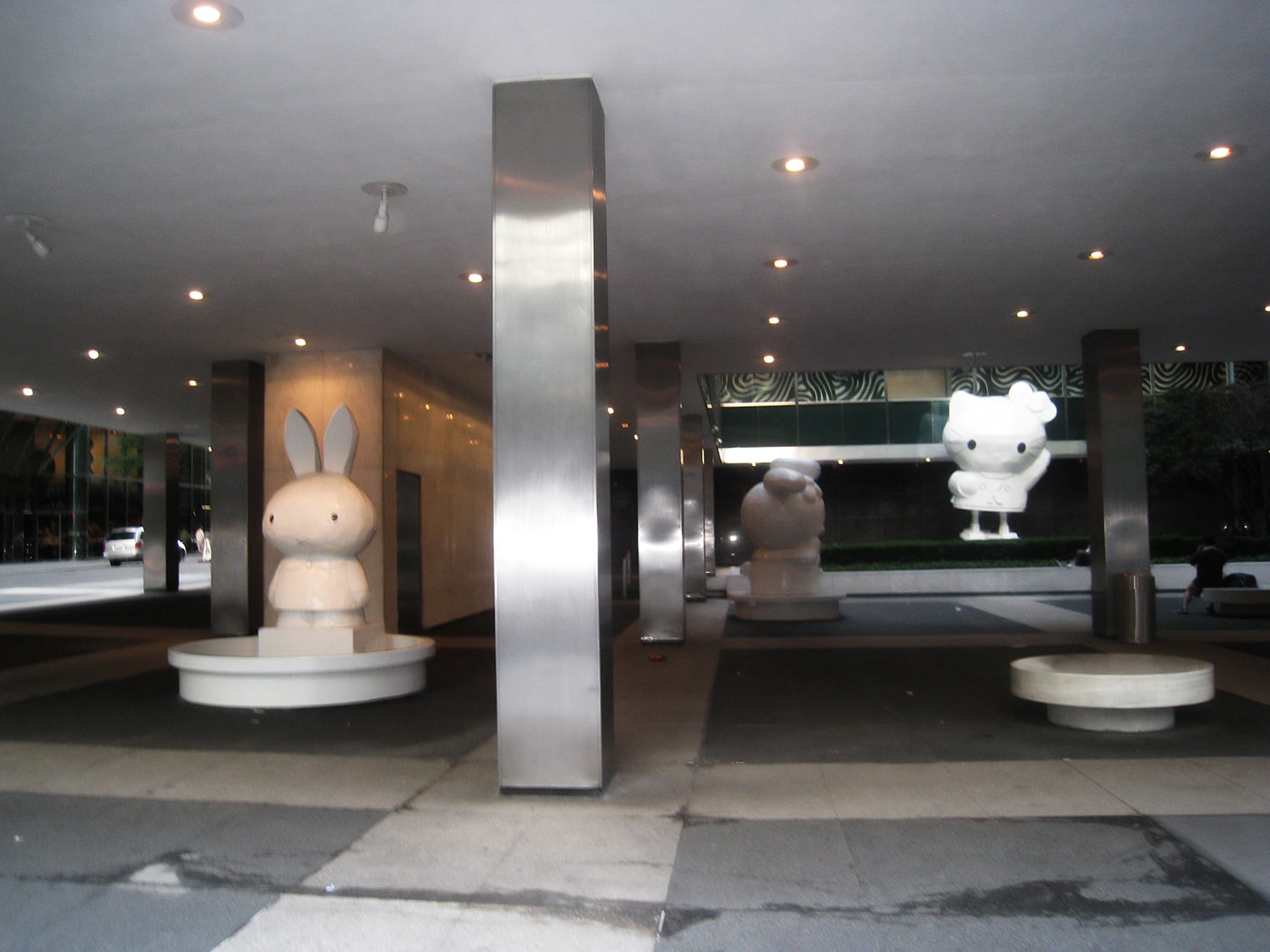 Site: Hello Kitty Statues
Location: Lever House Art Collection, 390 Park Avenue, New York City, NY — between E. 53rd and E. 54th St.
Cost: Free to see.
Hours: Always visible
Date: July 4, 2009
Pin this roadside attraction: