Casey, Illinois is a small town known for its big things. The town is home to over thirty roadside attractions, including twelve record holding world's largest things! While you're in town exploring the world's largest rocking chair, world's largest mailbox, and world's largest barbershop pole be sure to also check out this big Minion!
What is a Minion? They are bright yellow fictional creatures who are shaped like pill capsules and wear bright blue overalls and big thick goggles. The characters were made popular by theDespicable Me movie franchise.
This roadside attraction once stood outside of Dollars N Sense on Main Street but now is located on General Robey next to the The Traveling Mug coffee shop.
Want more local roadside attractions? Find everything to see in Casey, Illinois's Big Things in a Small Town.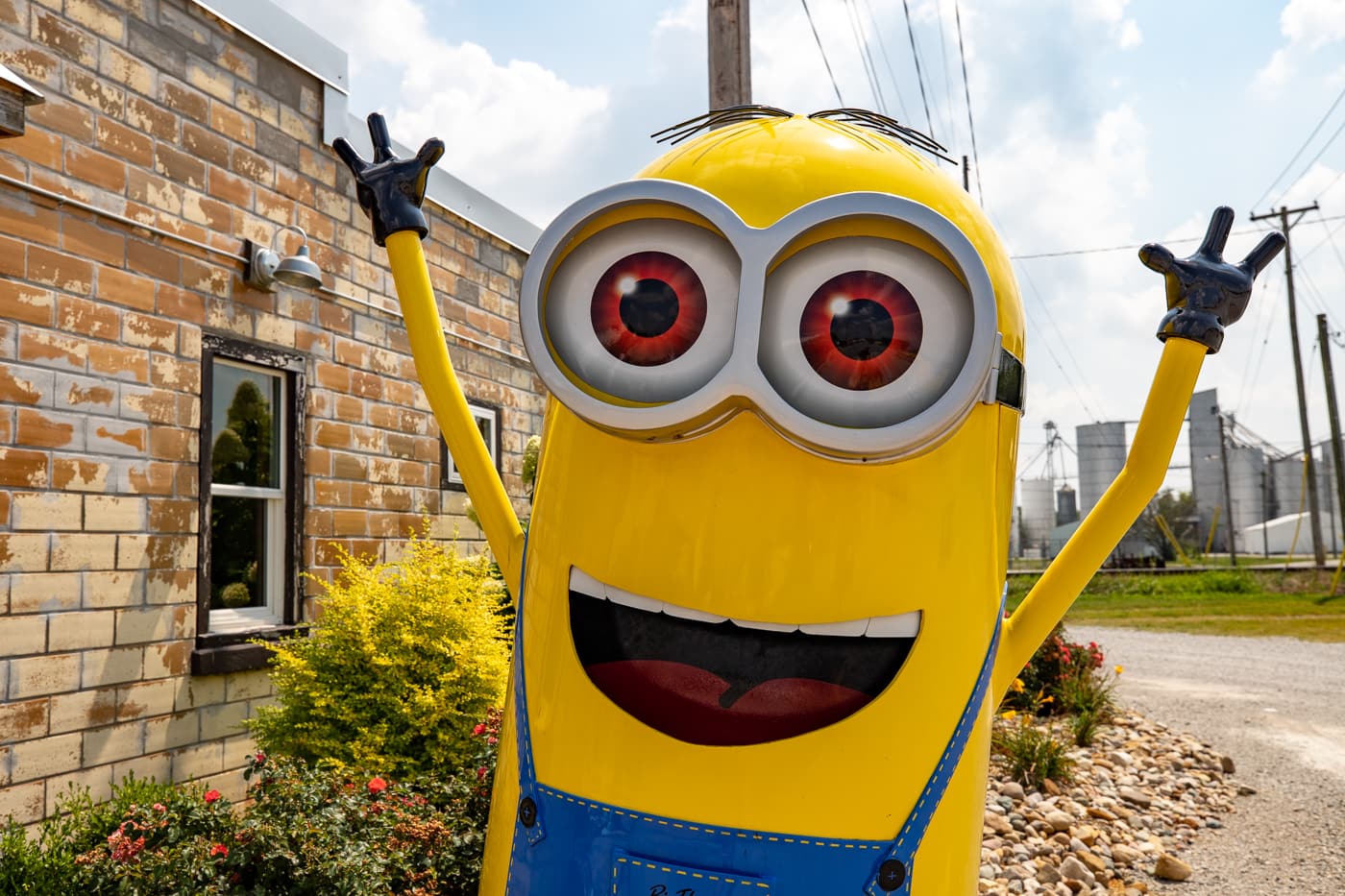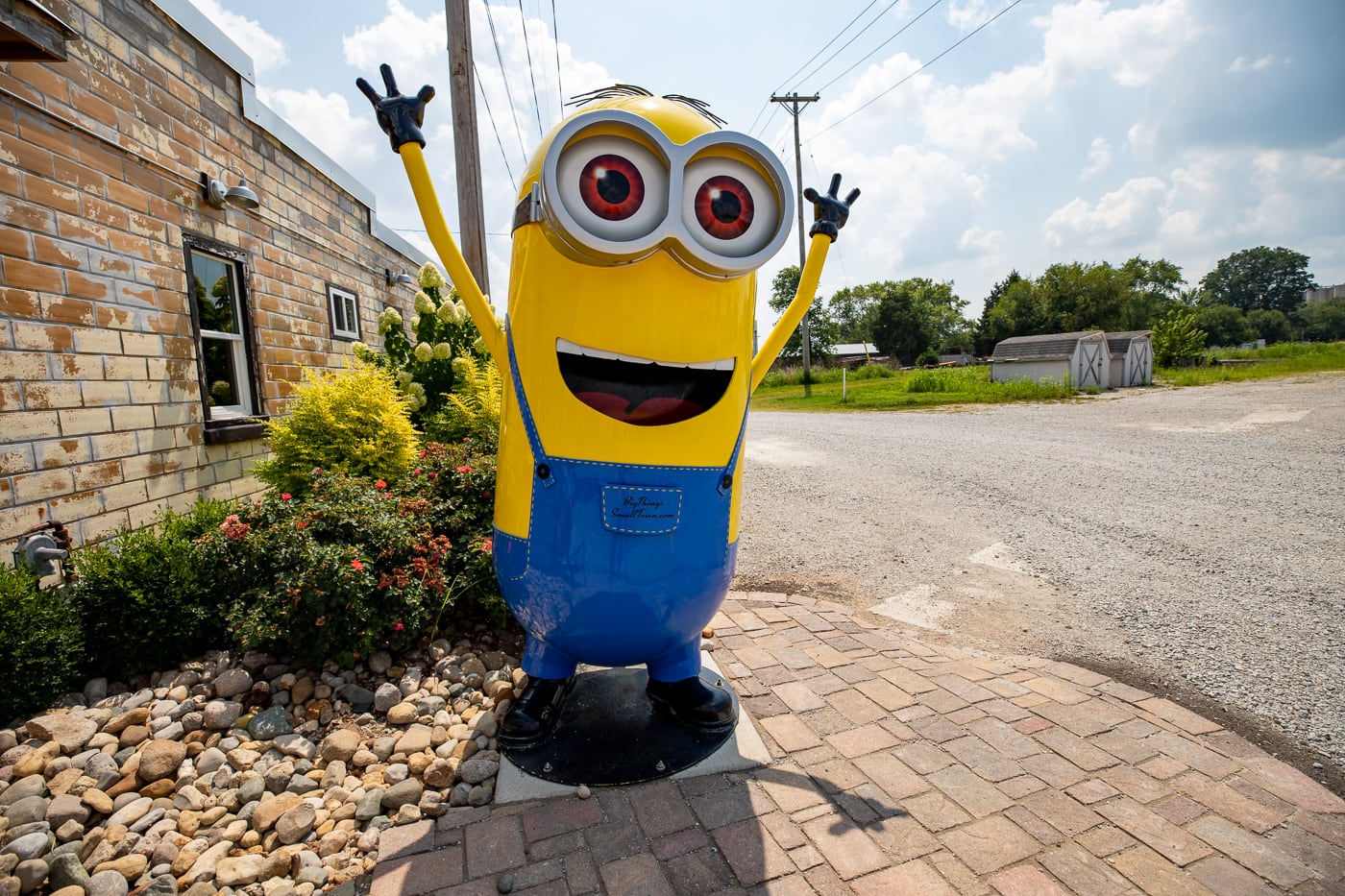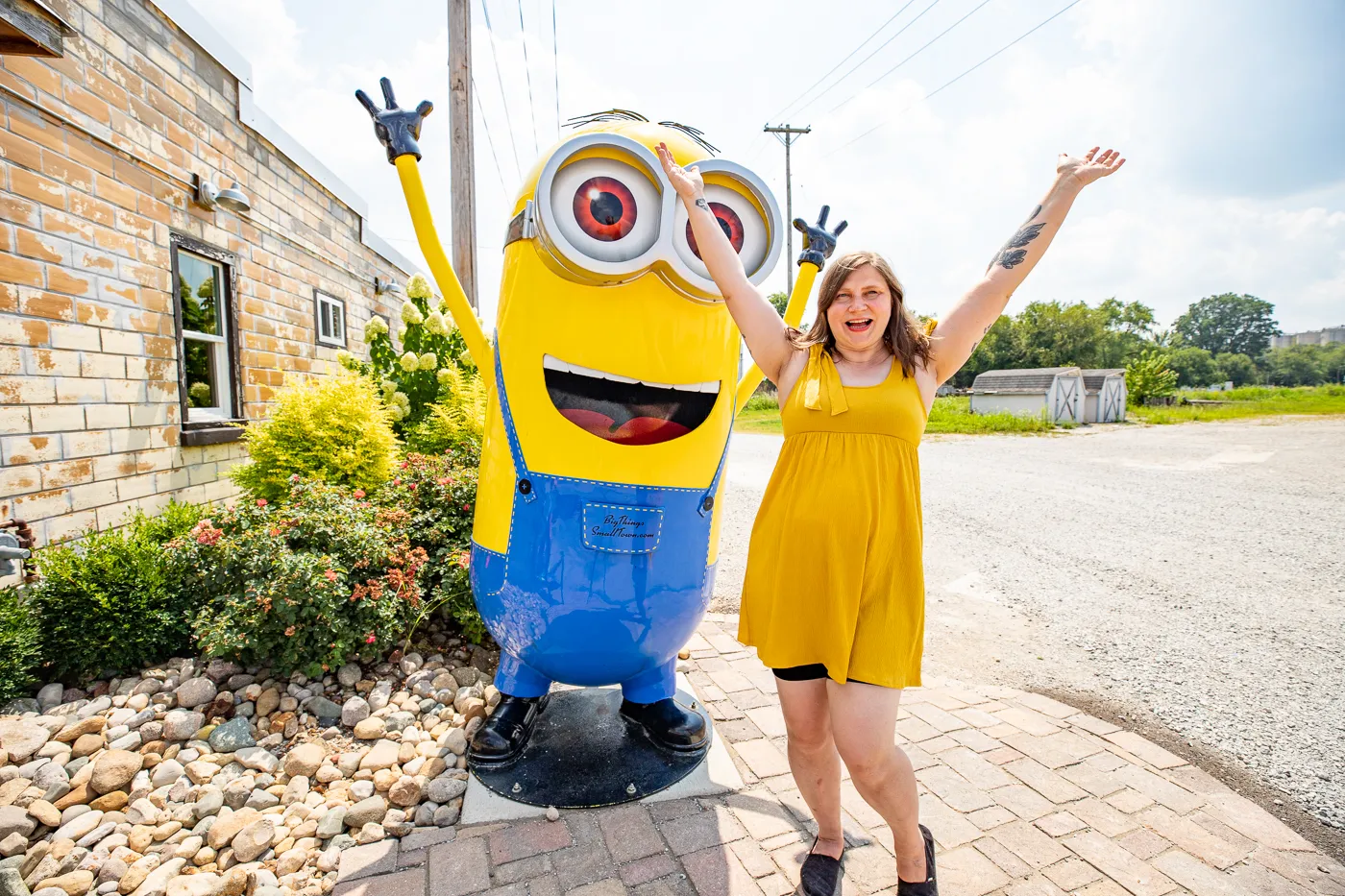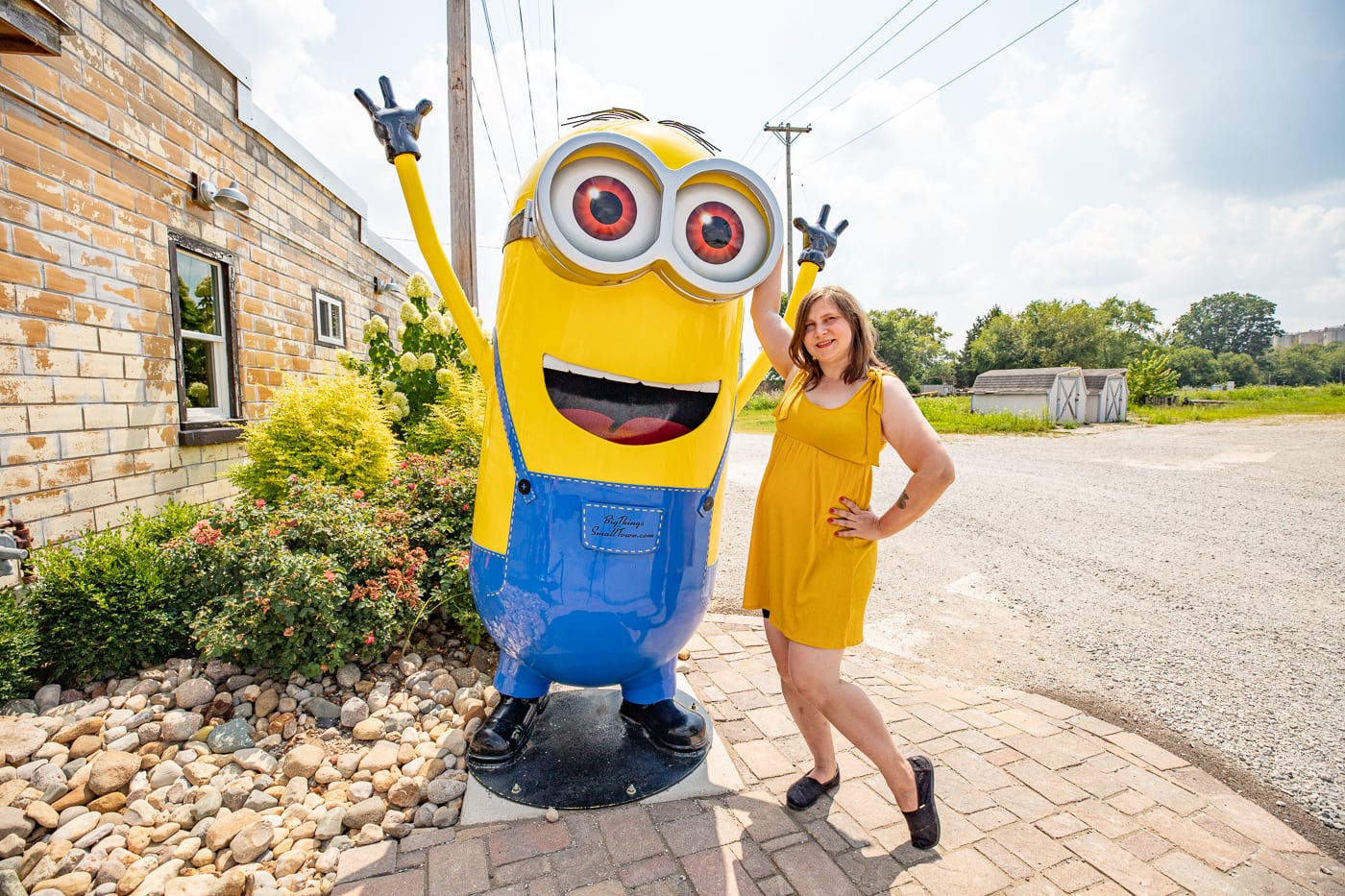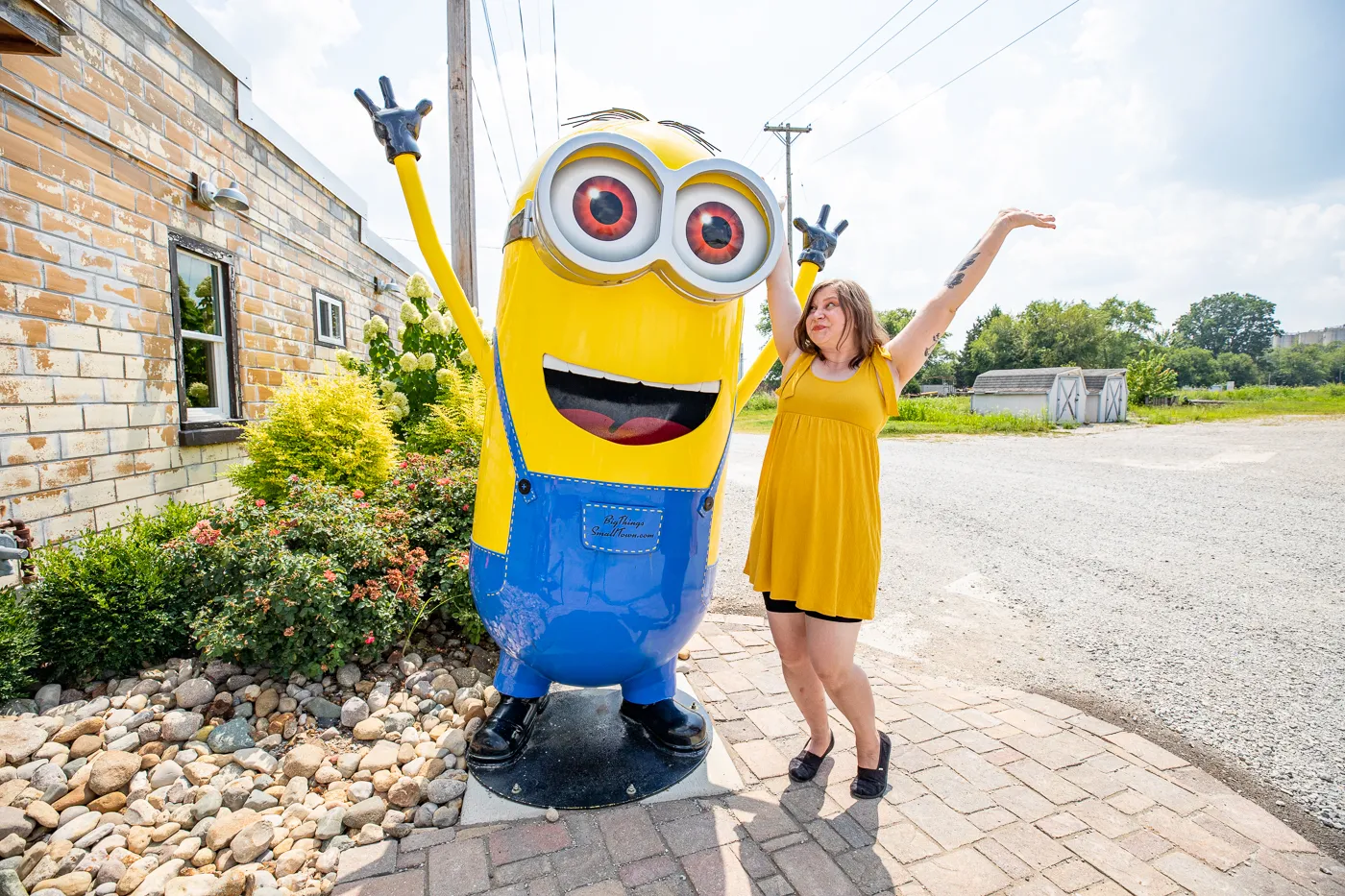 Spend the night in Casey! Find the best Casey Illinois Hotels and find out where to stay to see big things!
---
Big Minion
Address:13 W General Robey, Casey, Illinois
Cost: Free to See
Hours: Always Visible
---
Pin this Illinois roadside attraction: