How big do you think the world's largest rocking chair is? 10 feet tall? 20 feet tall? 40 feet tall? What if I told you that the world's largest rocking chair in Casey, Illinois was a whopping 56 feet tall? Sit with that fact for a while.
The World's Largest Rocking Chair is located in Casey, Illinois, a small town that has become known for its big things. They have twelve Guinness world record sized attractions (like the world's largest wind chime and the world's largest teeter totter) and a myriad of other larger than life objects. And this Illinois roadside attraction is the biggest of the big. Measuring at 56 feet, 1 inch tall and 32 feet 10 inches wide, and weighing 46,200 pounds this big chair eclipses every rocking chair, and every regular chair, in America.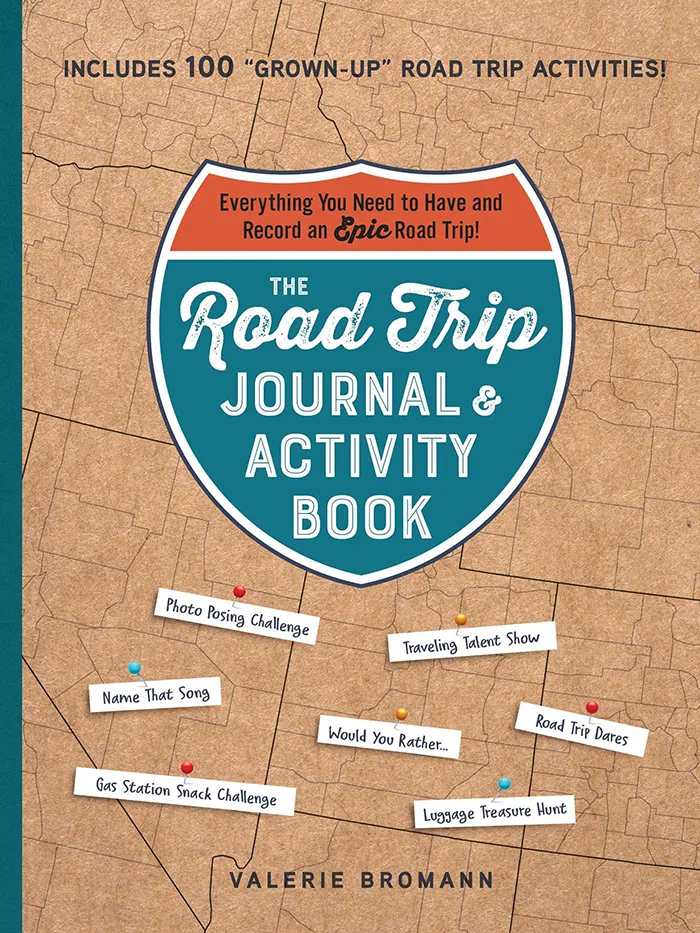 The Road Trip Journal & Activity Book
Everything You Need to Have and Record an Epic Road Trip!
Enjoy fun games and challenges to pass the time on your next road trip and have a keepsake to look back on for years to come with this entertaining must-have for your next vacation.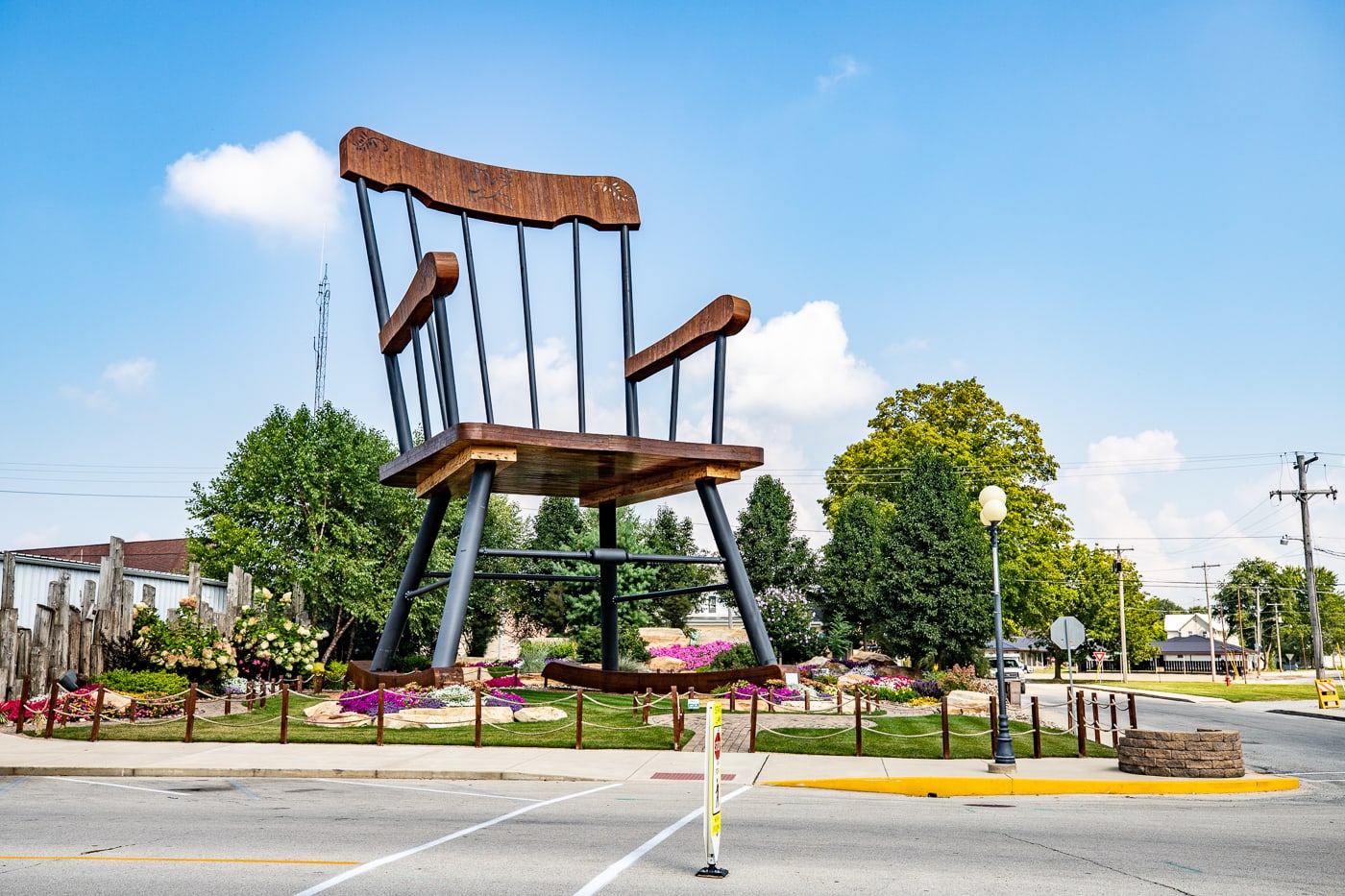 The giant rocker was completed on August 25, 2015 and verified on October 20 of that year, but this wasn't the first roadside attraction to hold the title. Previously the title had belonged to a giant rocking chair in Fanning Missouri that stands at an impressive 42 feet, four inches tall and prior to that was the 34-foot-tall Big John rocking chair in Franklin, Indiana.
While this chair wasn't the first World's Largest Rocking Chair, it might just be the last. I can't see anyone building anything bigger anytime soon.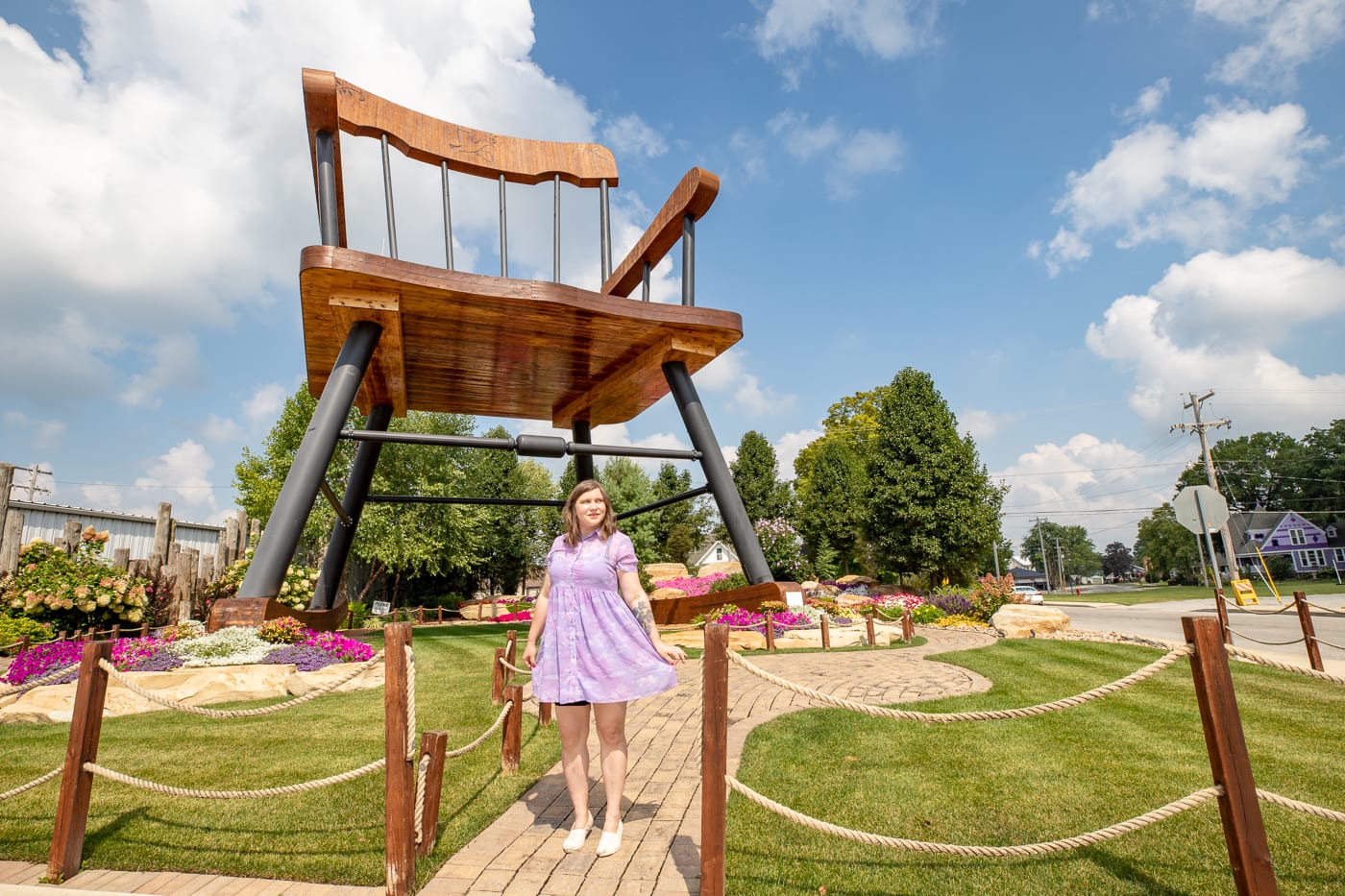 Especially since building this chair was no easy feat. It took creator Jim Bolin (the man behind all of Casey's world's largest things) two years to build this massive piece of furniture from recycled wood and pipe. Plus, in order to capture the official title, it had to actually rock. And rock it did when ten strong men made it happen at the official judging.
I don't know about you, but I'm ready to ROCK!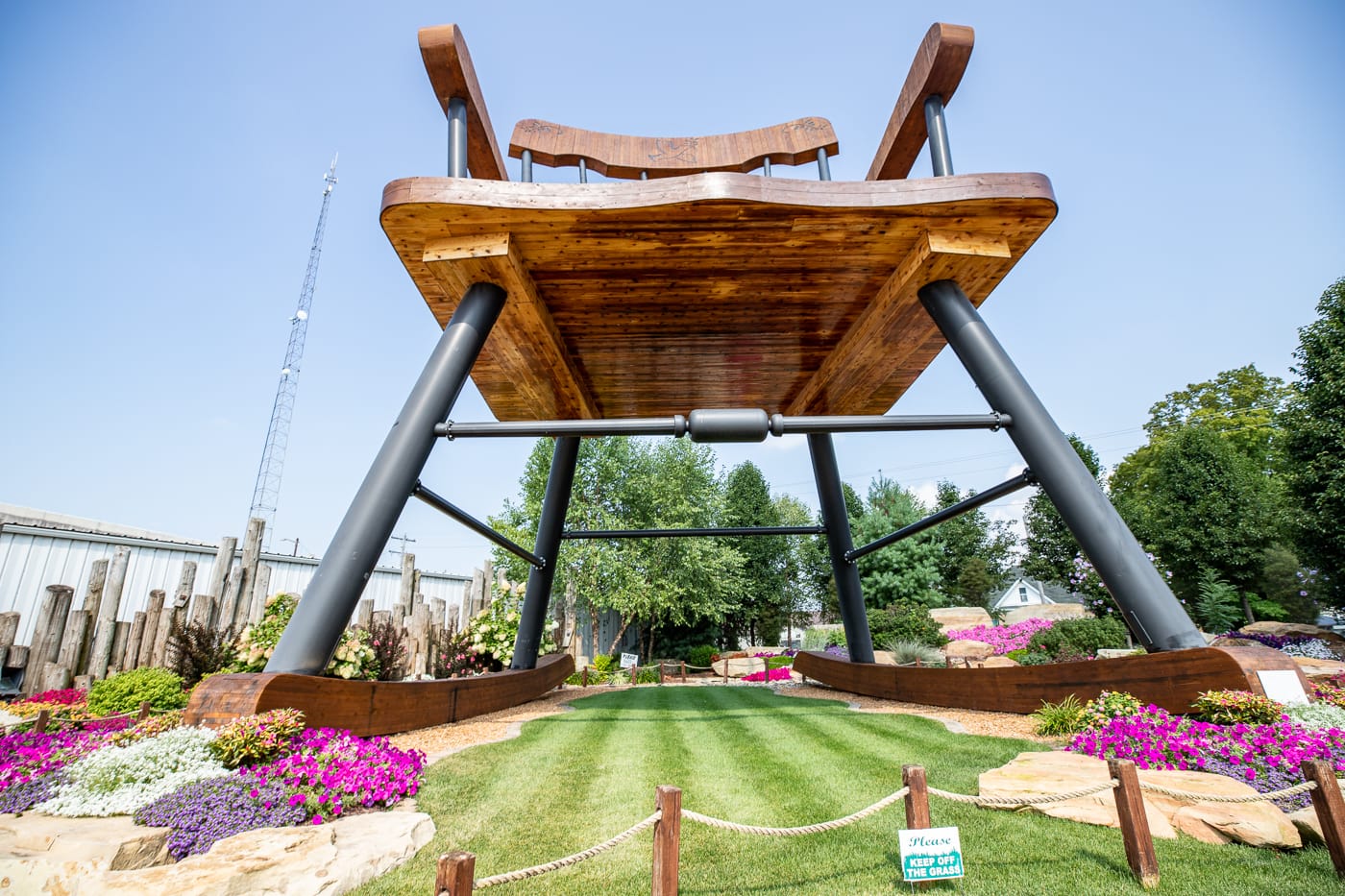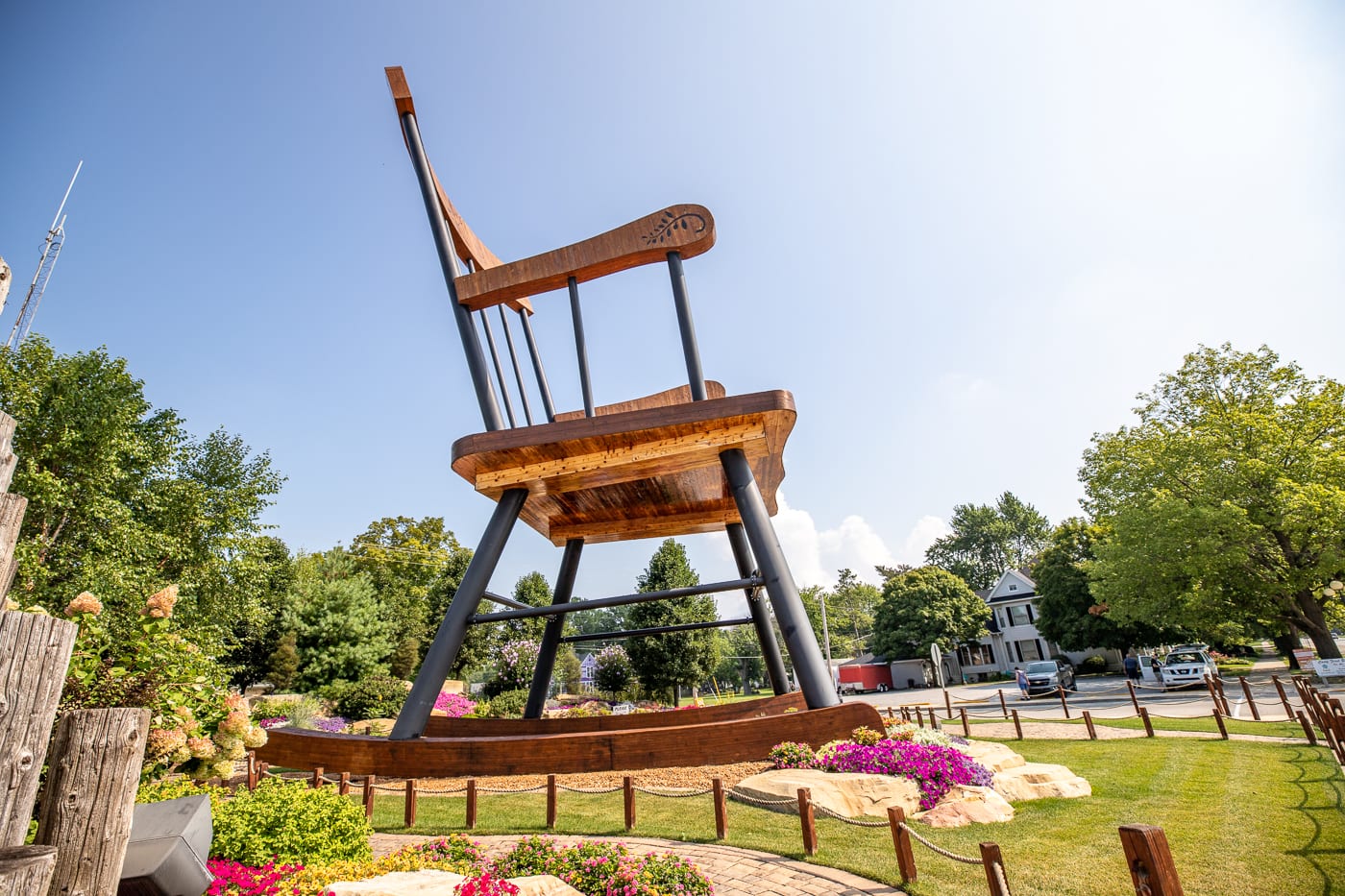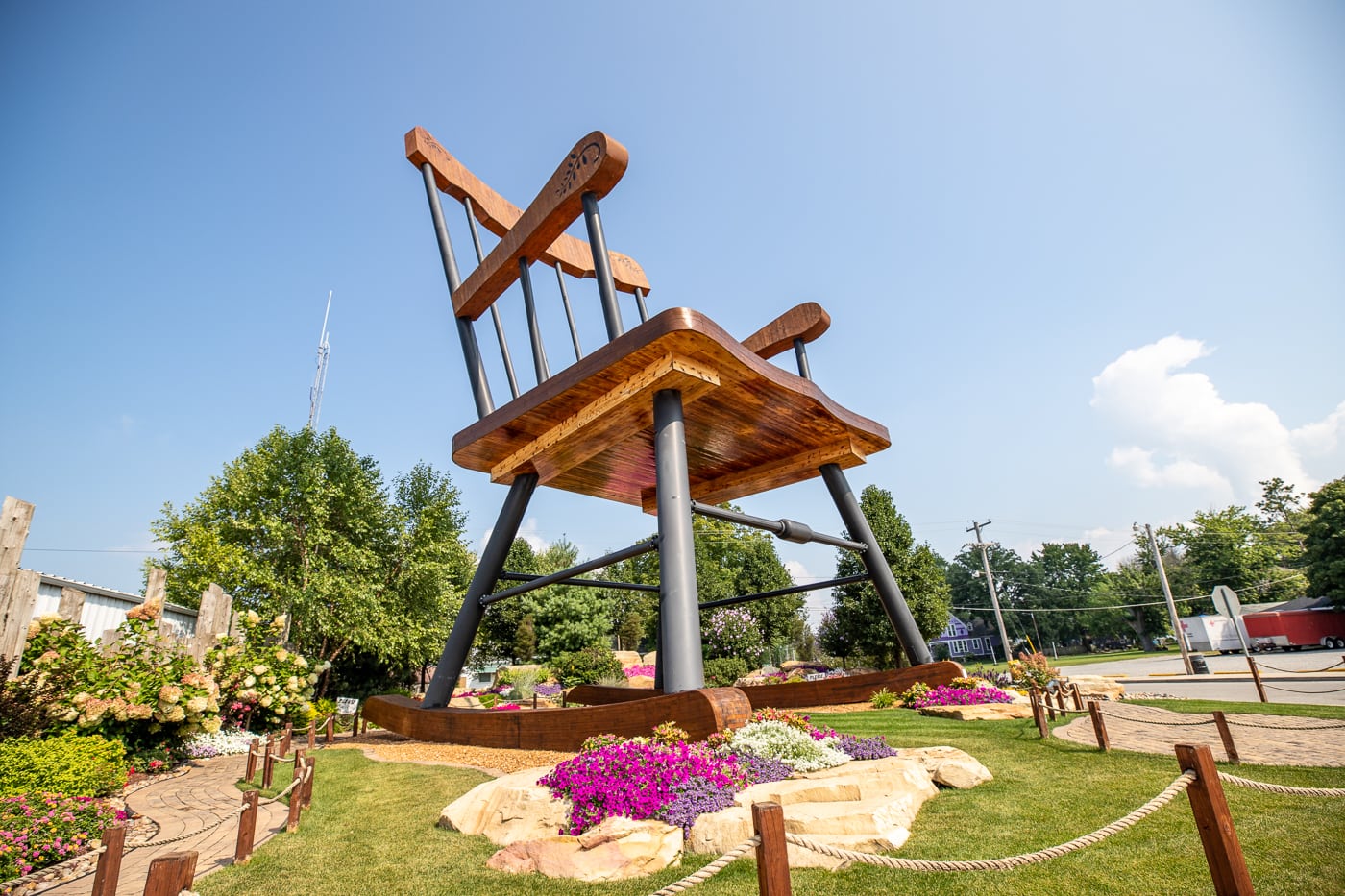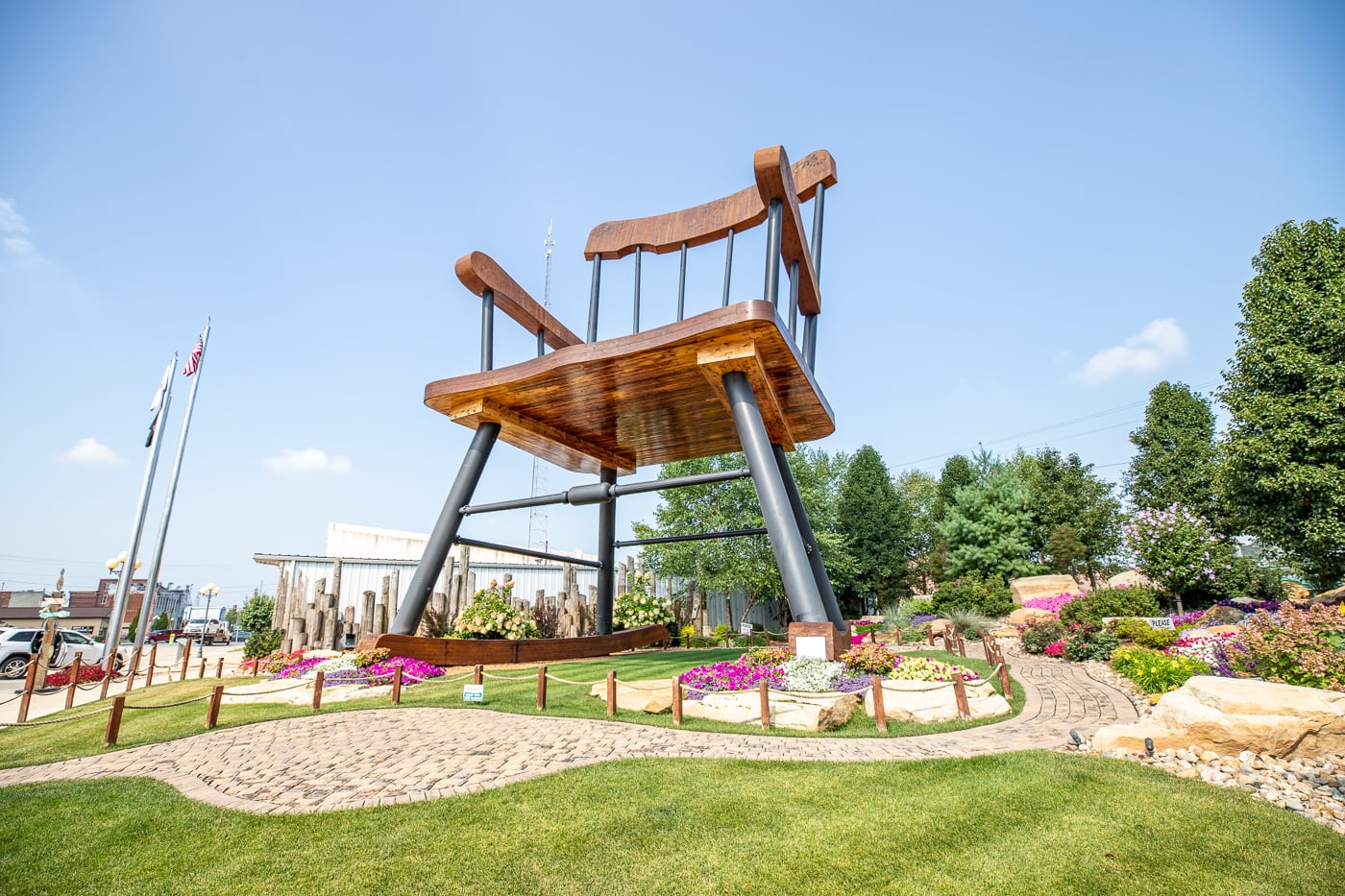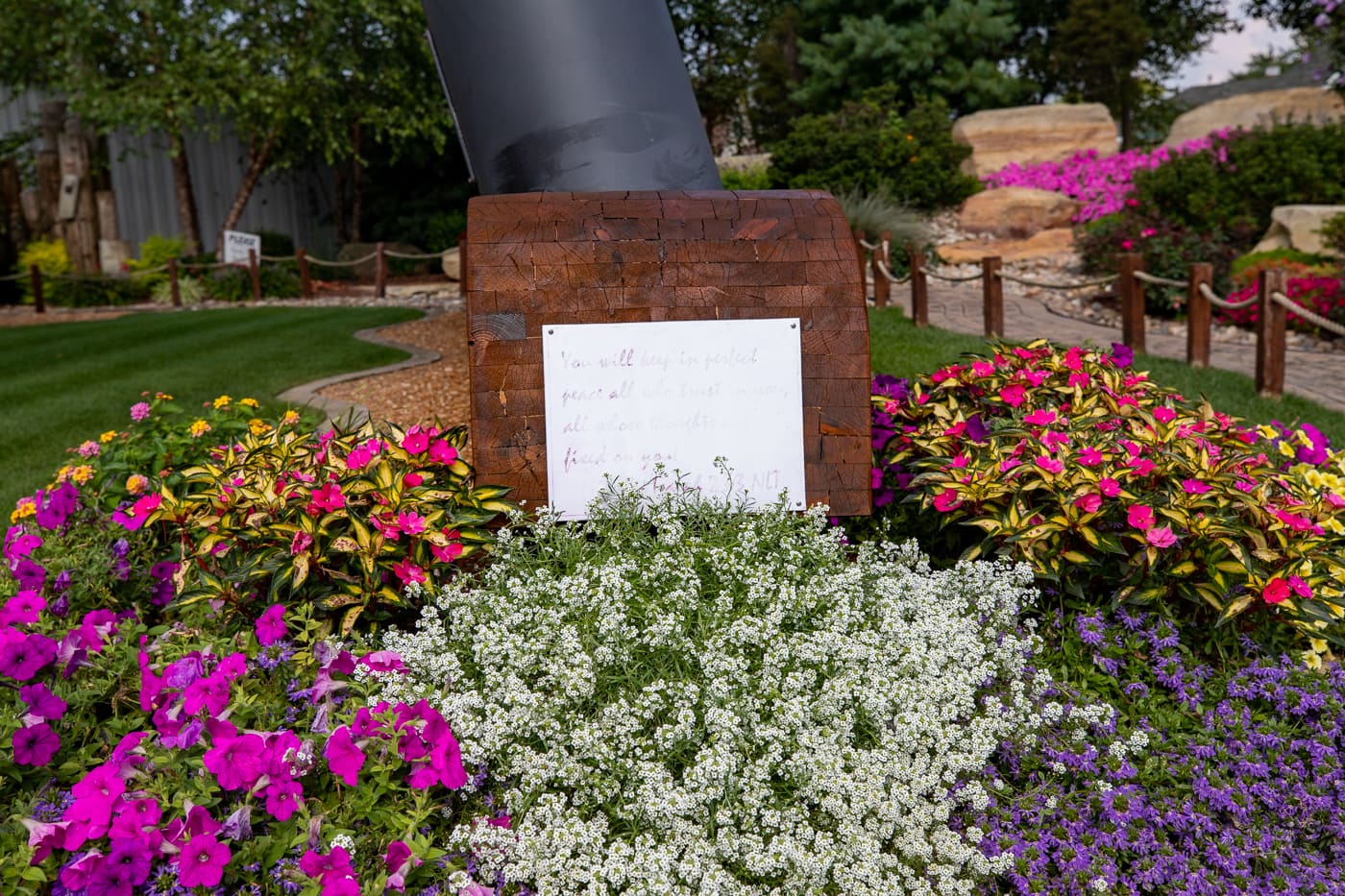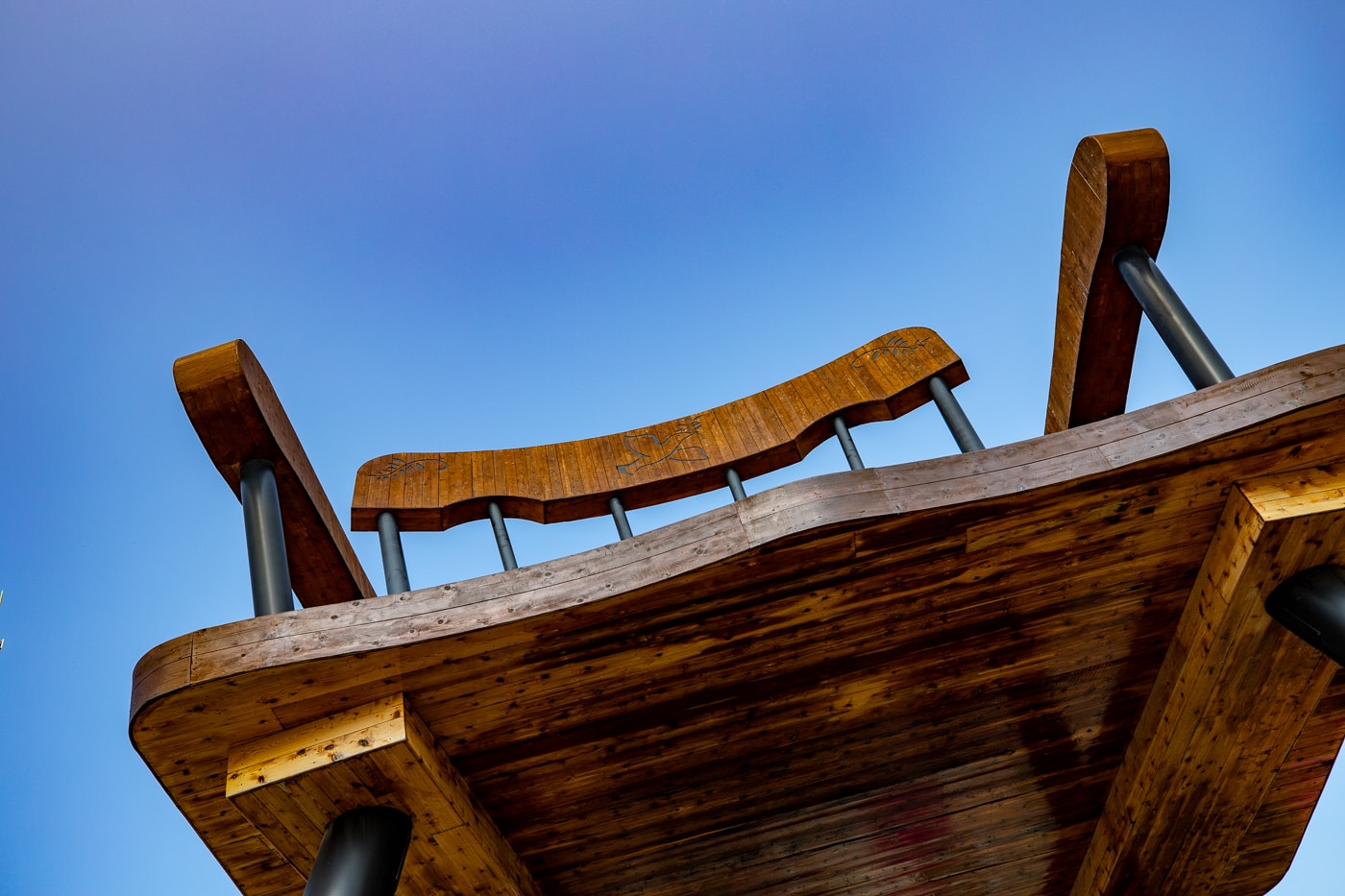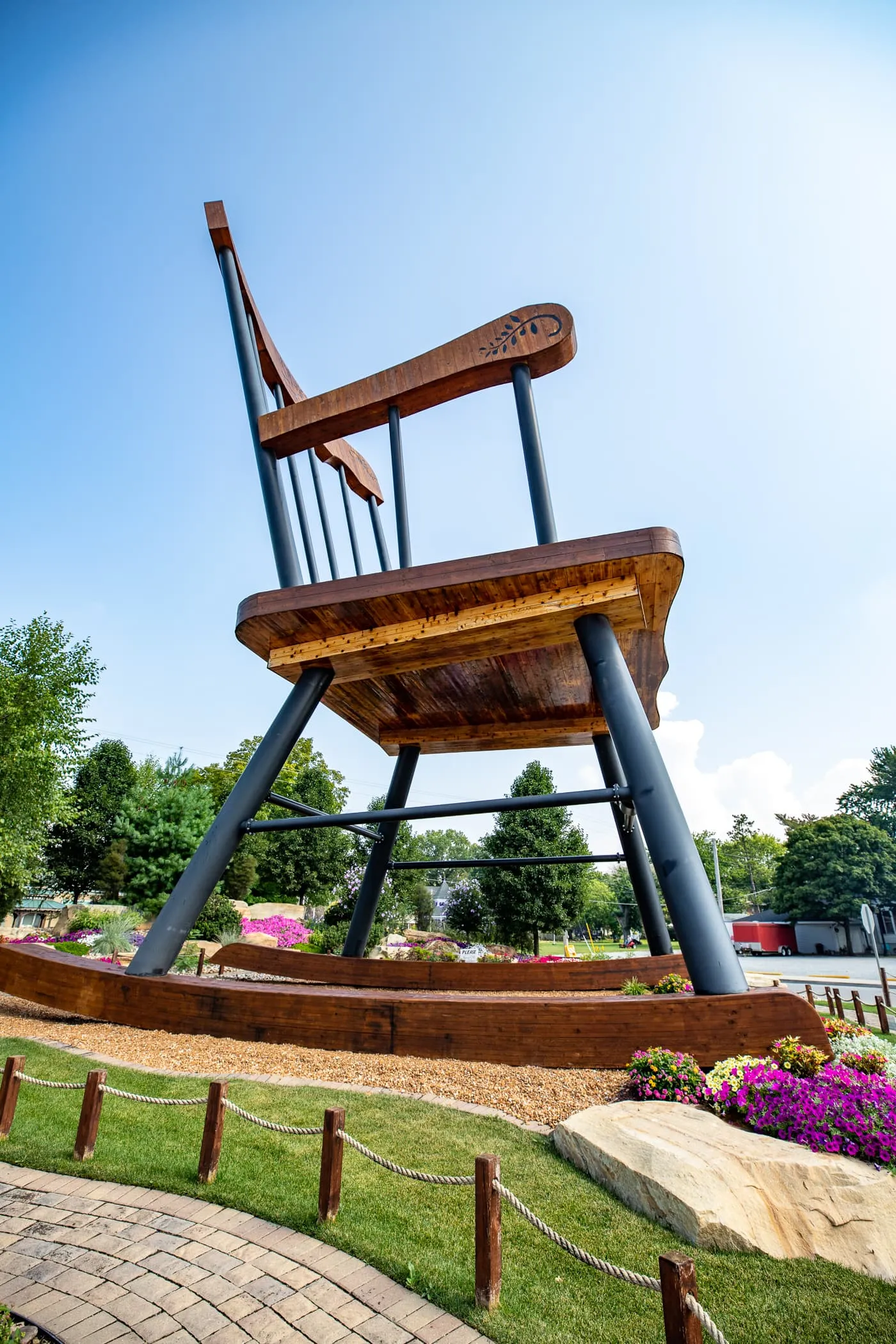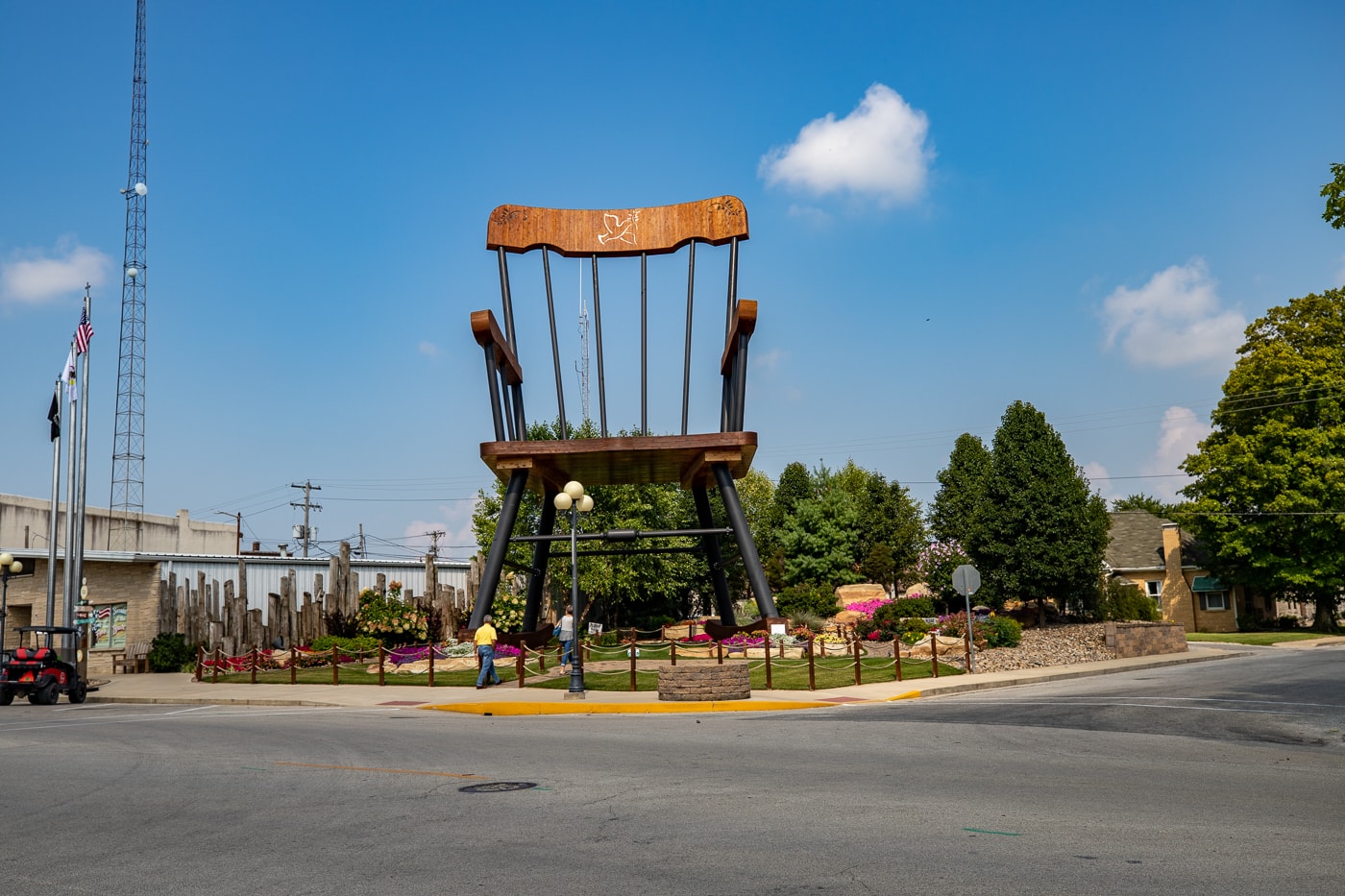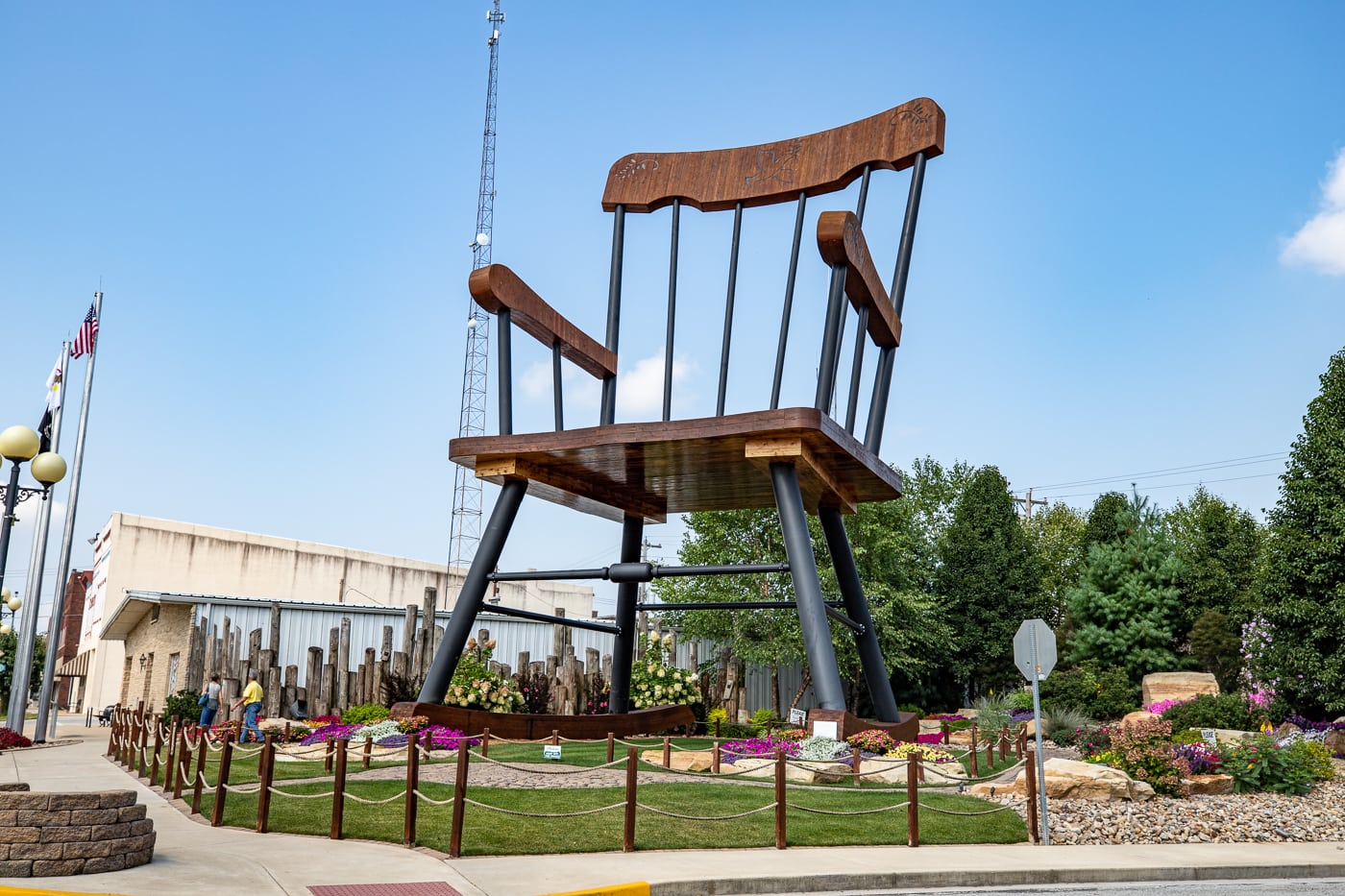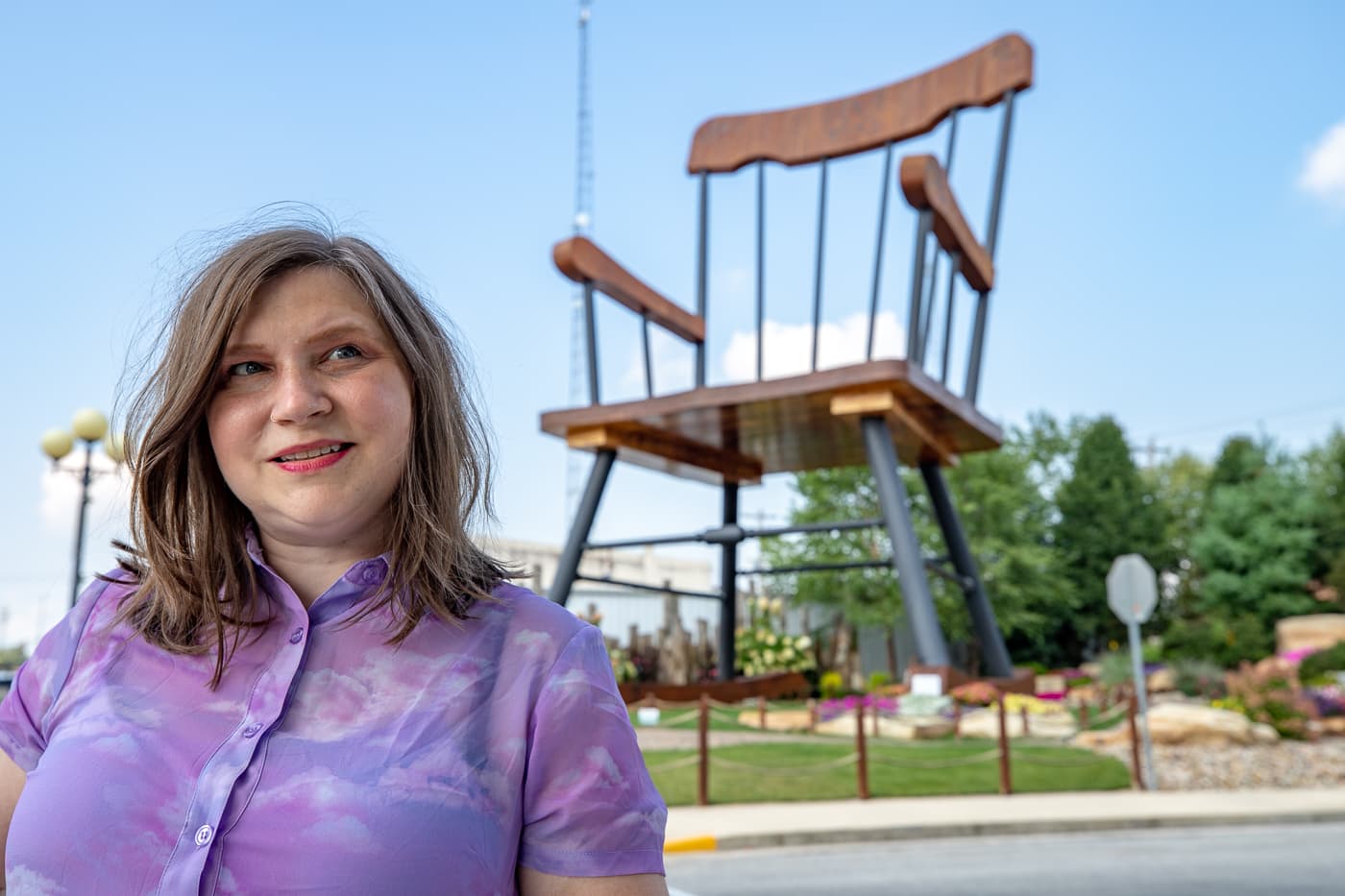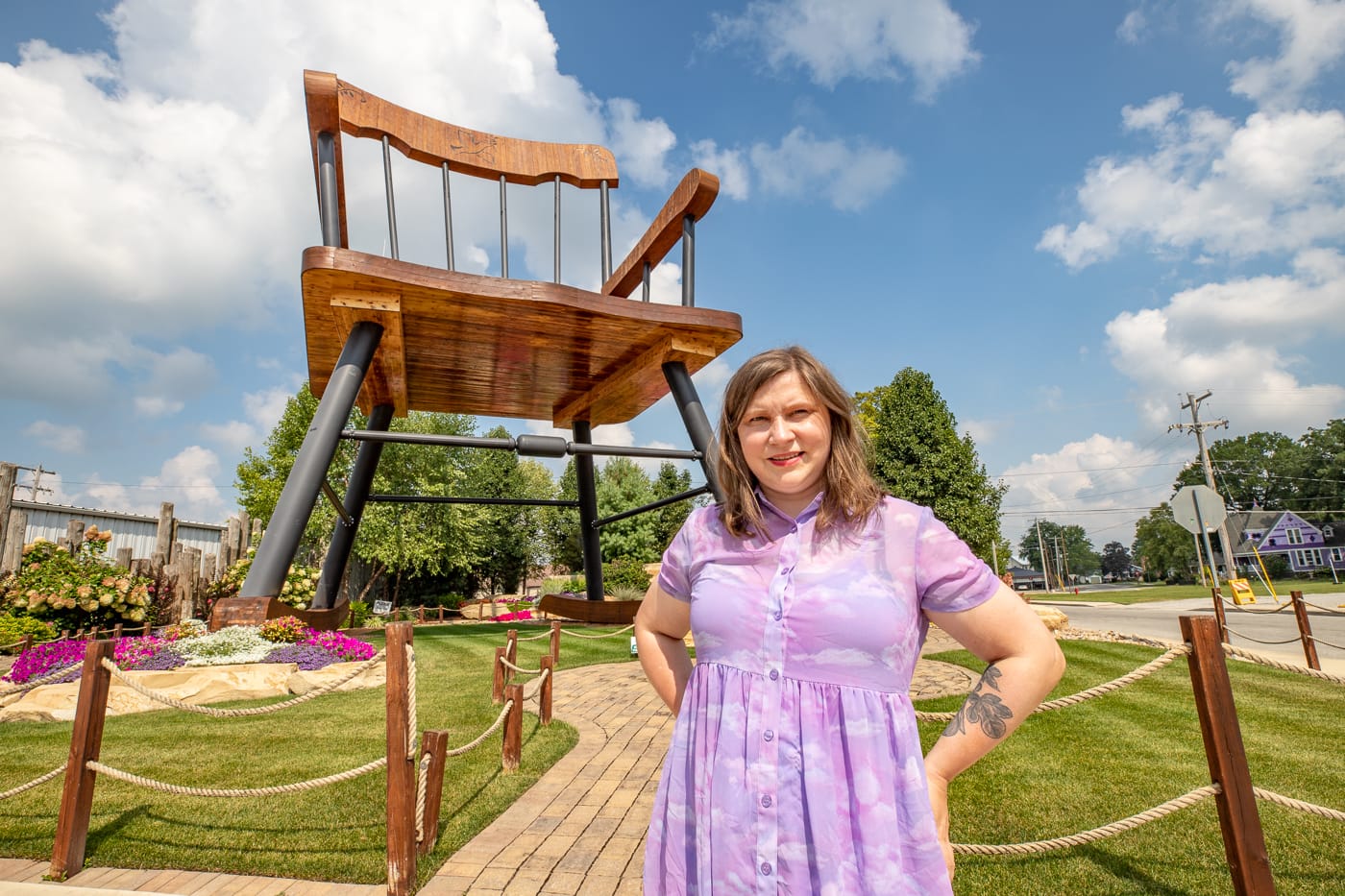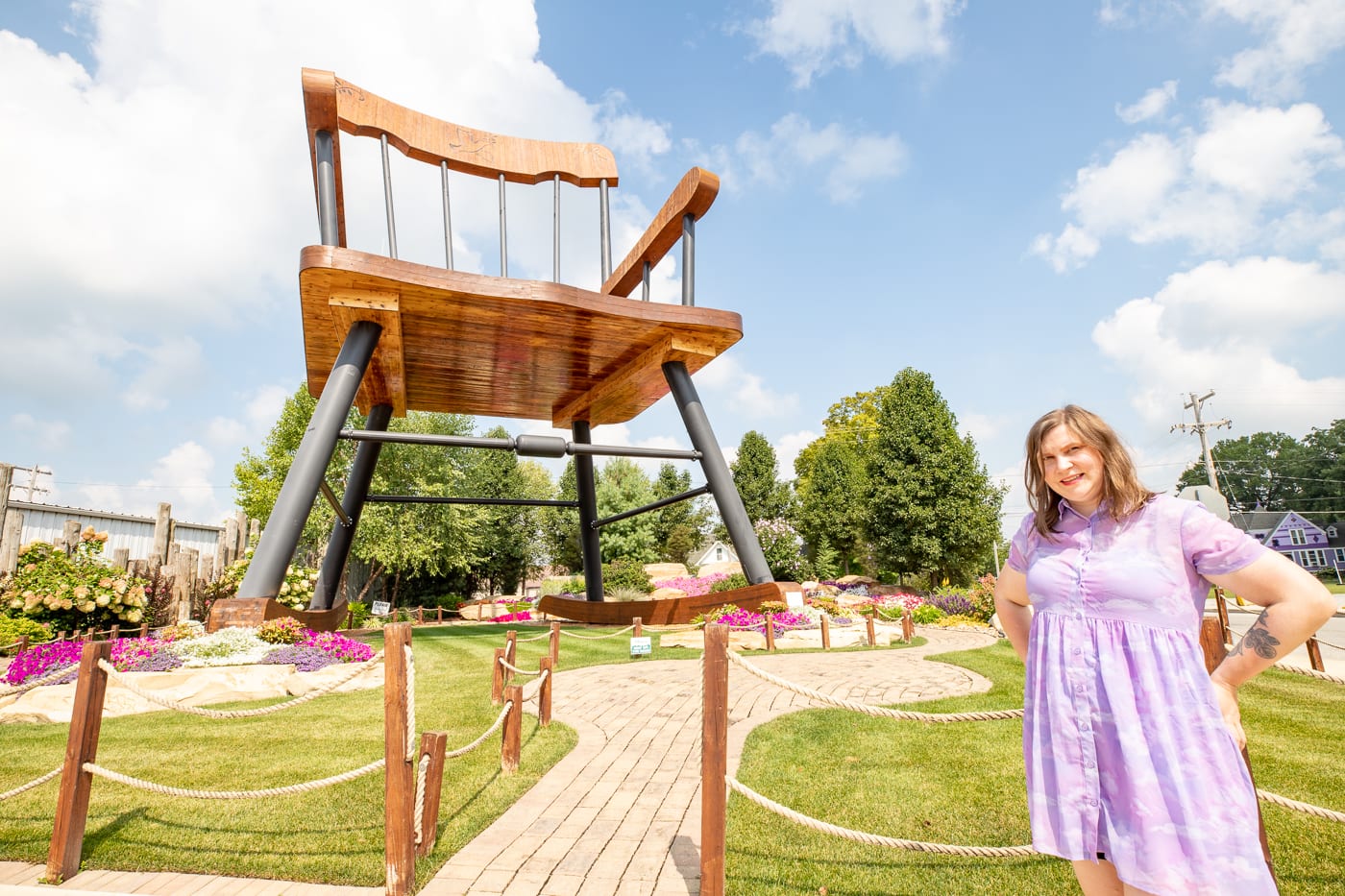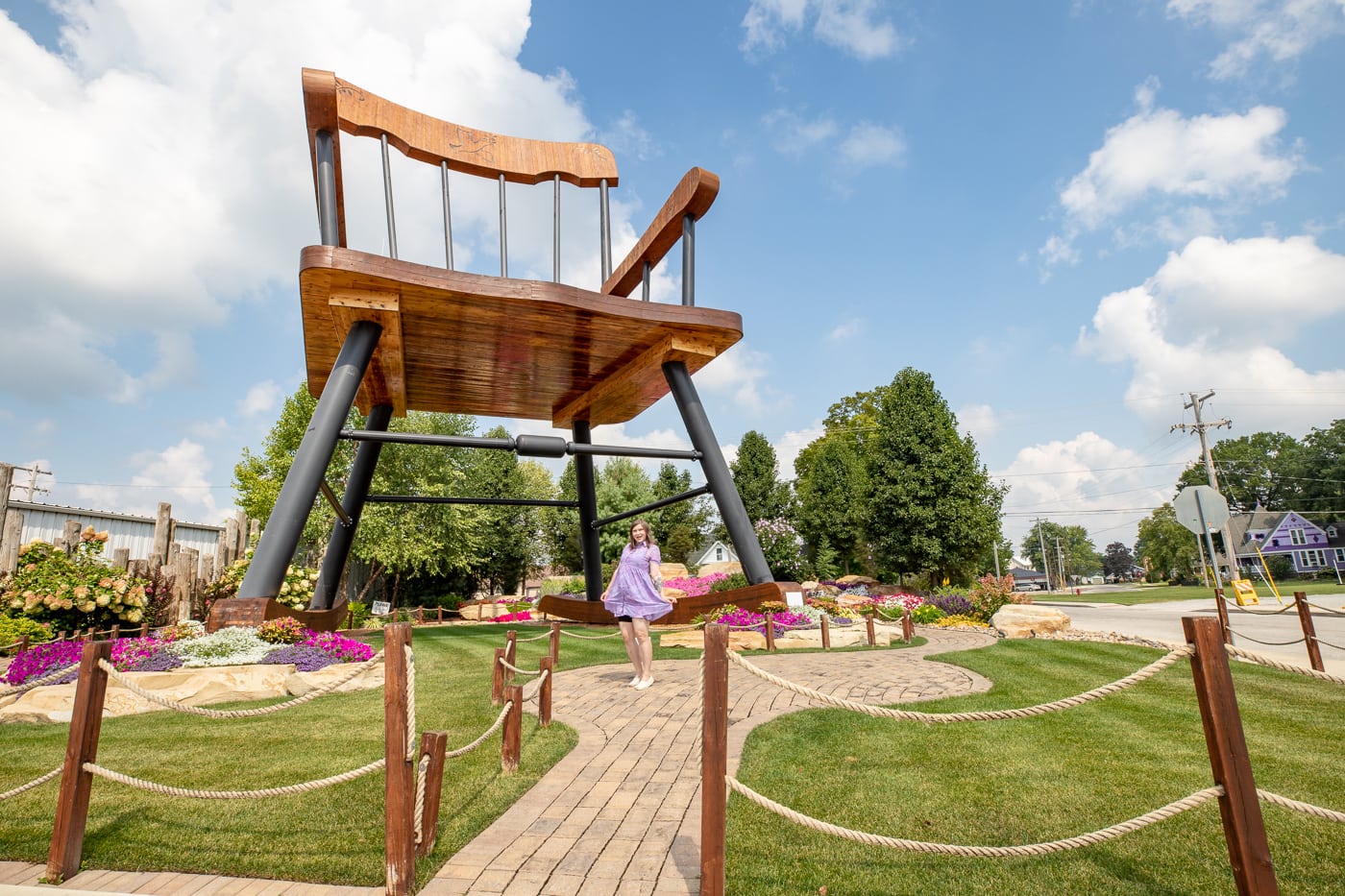 Spend the night in Casey! Find the best Casey Illinois Hotels and find out where to stay to see big things!
---
World's Largest Rocking Chair
Address: 110 E Main St, Casey, IL 62420
Cost: Free to See
Hours: Always Visible
---
Pin this Illinois roadside attraction: