I was driving through Michigan on a Michigan road trip, on a day trip to see a calamari eating contest and a presentation for the world's biggest hamburger in Detroit. Along the way, as I always do on road trips, however short they may be, I stopped at random roadside attractions (like a giant basketball on the side of the highway) that were on my path… including this convenience store cow on a roof in Ypsilanti, Michigan.
I'm partial to cows on roofs. There is one on a restaurant in the town I grew up in… and this giant brown and white holstein was much, much bigger than any other cow on a roof I'd ever seen before.
And the store itself was a different type too, different than any convenience store I'd ever seen in my life. It was a drive through convenience store: cars drove up and an attendant was there to take their order and bring out what they'd like. Milk, cigarettes, whatever. So, when I arrived, I pulled up in line, took photos of the rooftop bovine from my window, and then, when it was my turn, drove on.
Leaving behind one confused attendant. And one larger than life cow.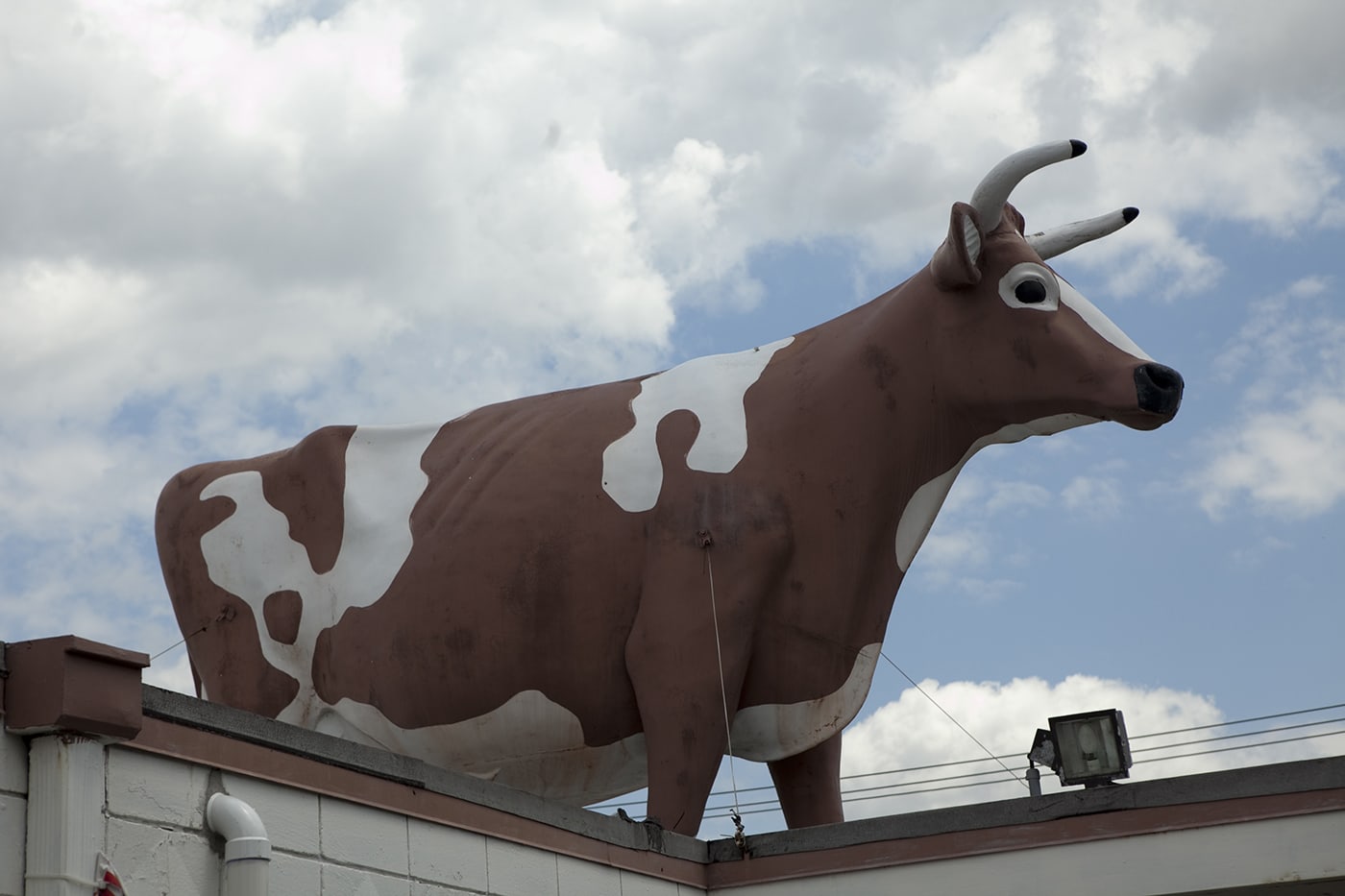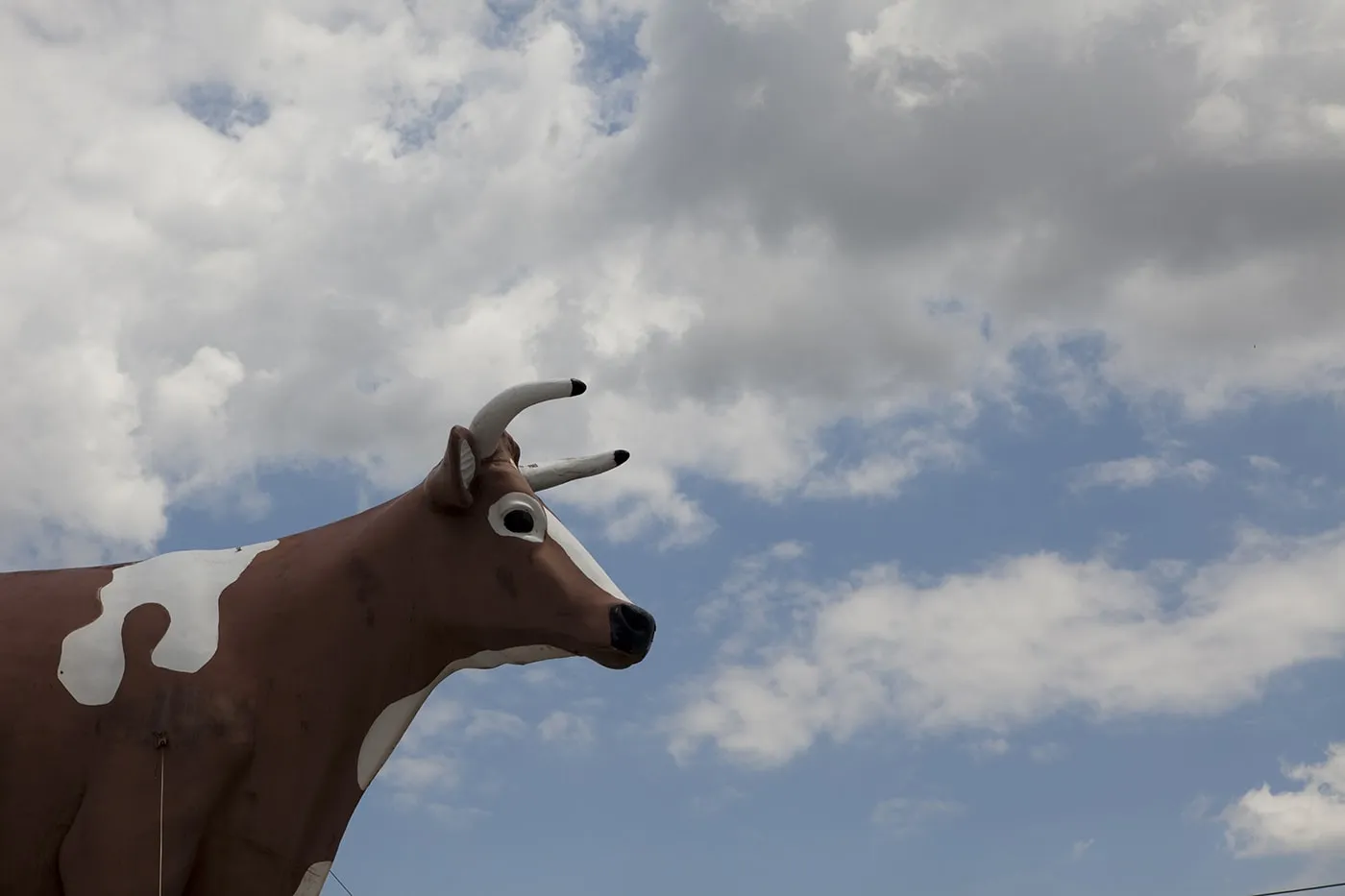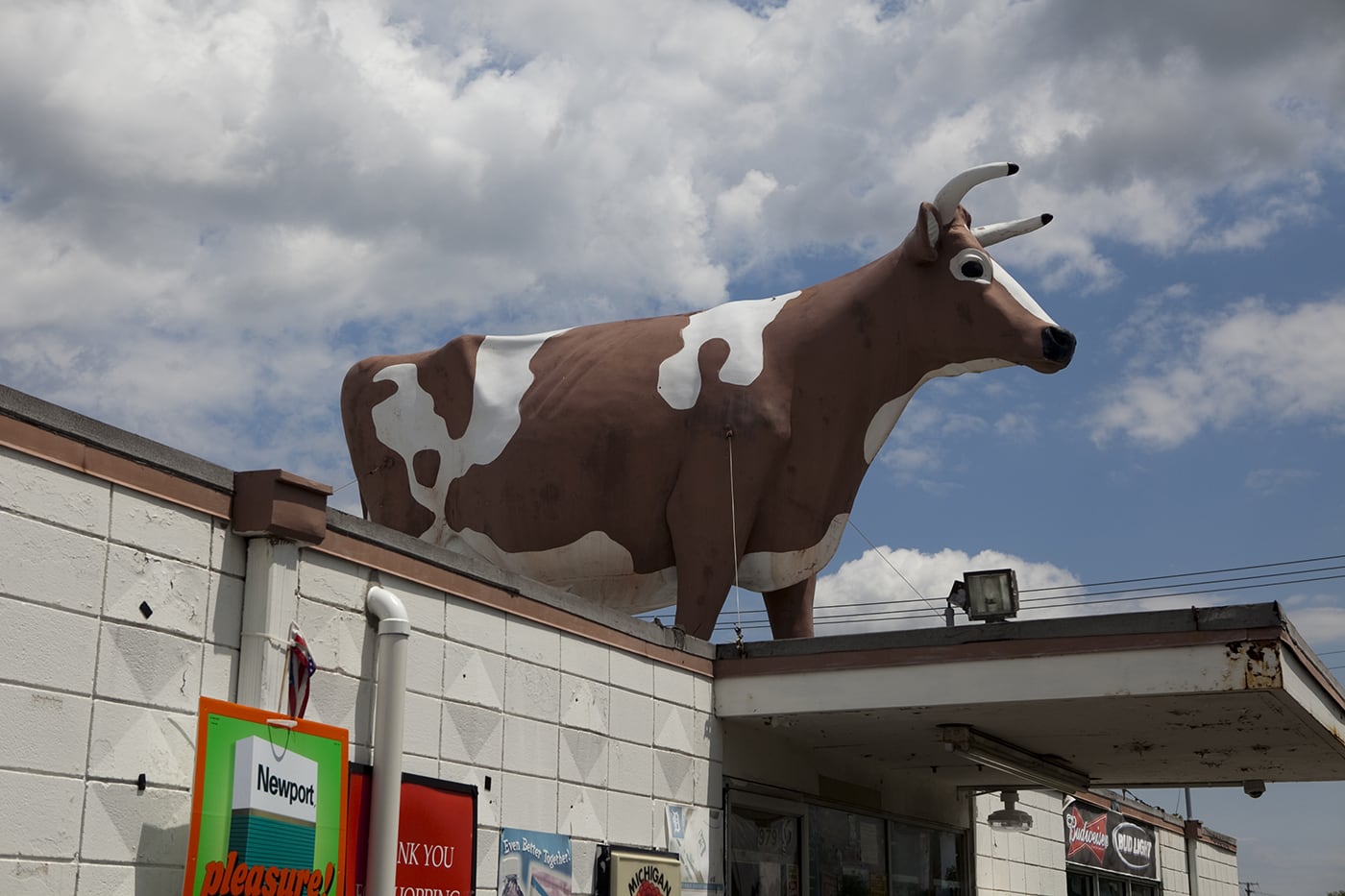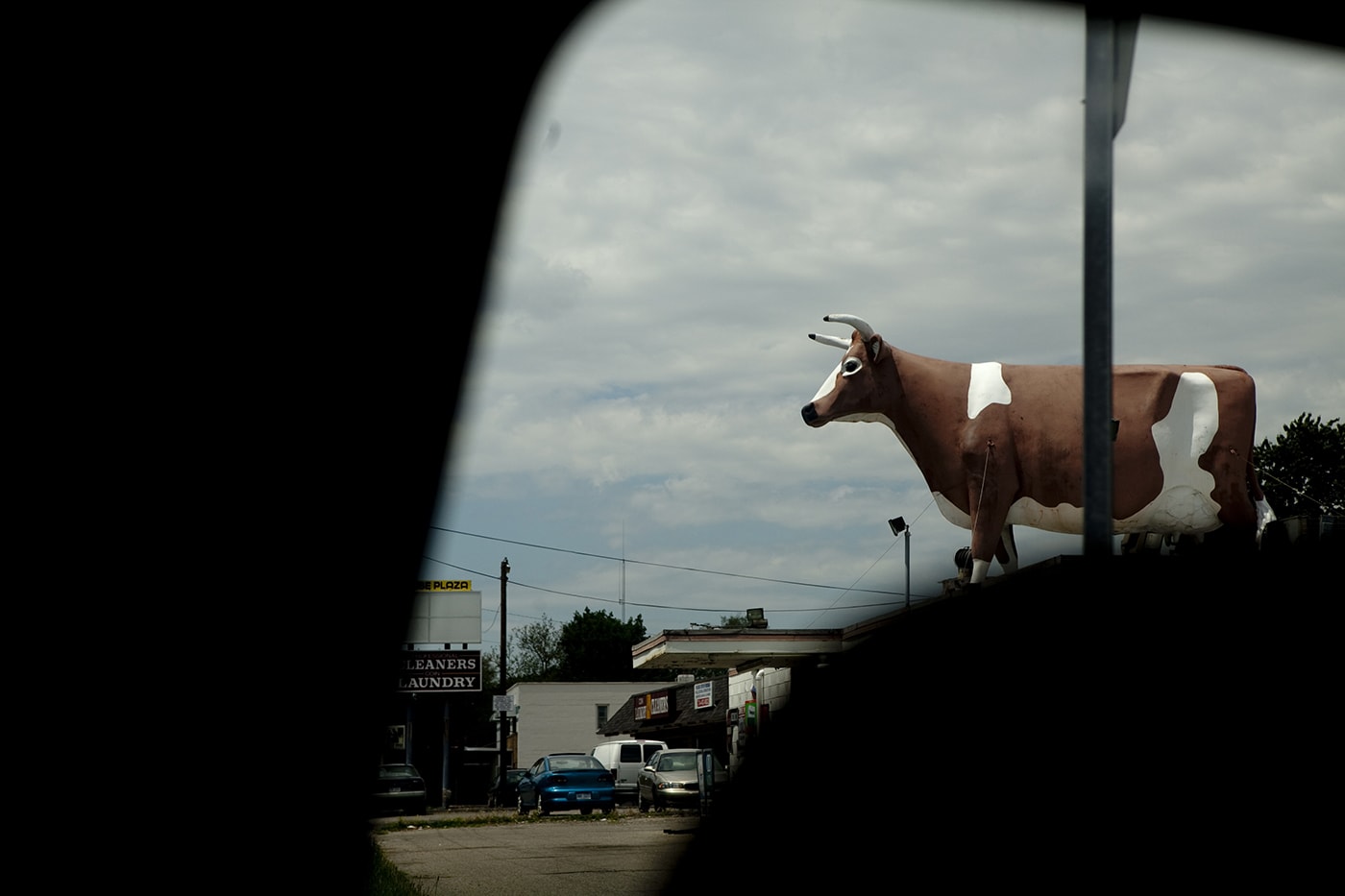 Site: Convenience Store Cow on a Roof
Location: 979 Ecorse Rd, Ypsilanti, Michigan
Hours: Visible All Hours
Cost: Free to see.
Pin this roadside attraction: