Oh deer, have you seen these big antlers? Casey, Illinois is a small town known for its big things. The town is home over thirty roadside attractions, including twelve record holding world's largest things! One of the roadside attractions you'll find in Casey, Illinois are these big antlers.
These giant deer antlers can be found outside of JJET Rental Sales and Service on Route 49. They are made from carved wood and at the base is a seat that makes a perfect spot for selfies.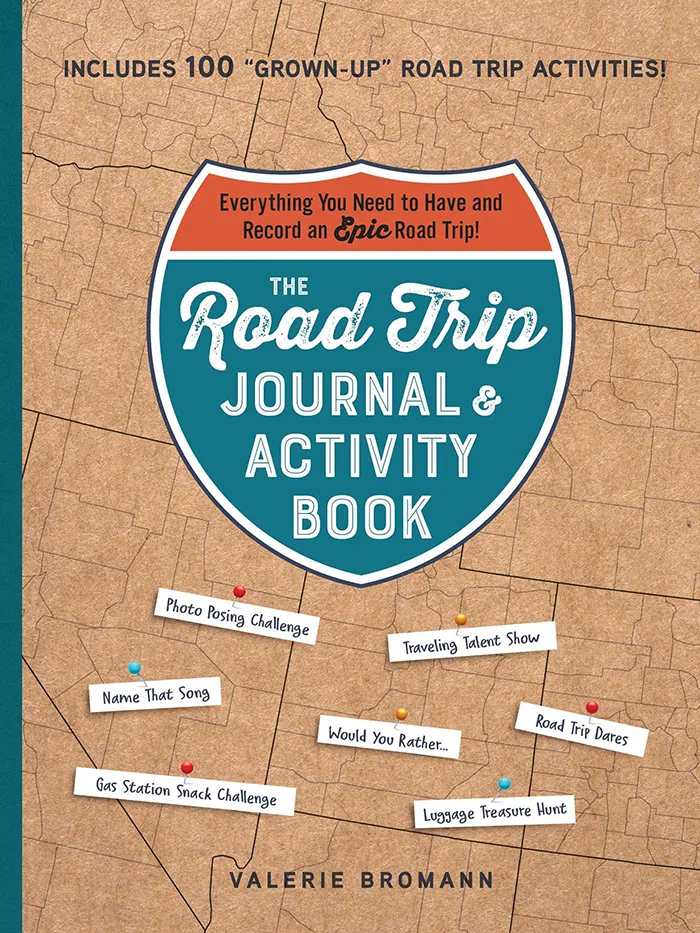 The Road Trip Journal & Activity Book
Everything You Need to Have and Record an Epic Road Trip!
Enjoy fun games and challenges to pass the time on your next road trip and have a keepsake to look back on for years to come with this entertaining must-have for your next vacation.
This is the only big thing in Casey, Illinois that wasn't built specifically for the town. They were originally made as a promotional piece for Jägermeister and were later gifted to the city by All Access Staging and Productions.
Visit this Casey, Illinois roadside attraction and then cross the street to to see the big pizza slicer in front of Greathouse of Pizza, drive down the road to see the big wooden token, and go a bit further to check out the world's largest pitchfork. Want more local finds? Find everything to see in Casey, Illinois's Big Things in a Small Town.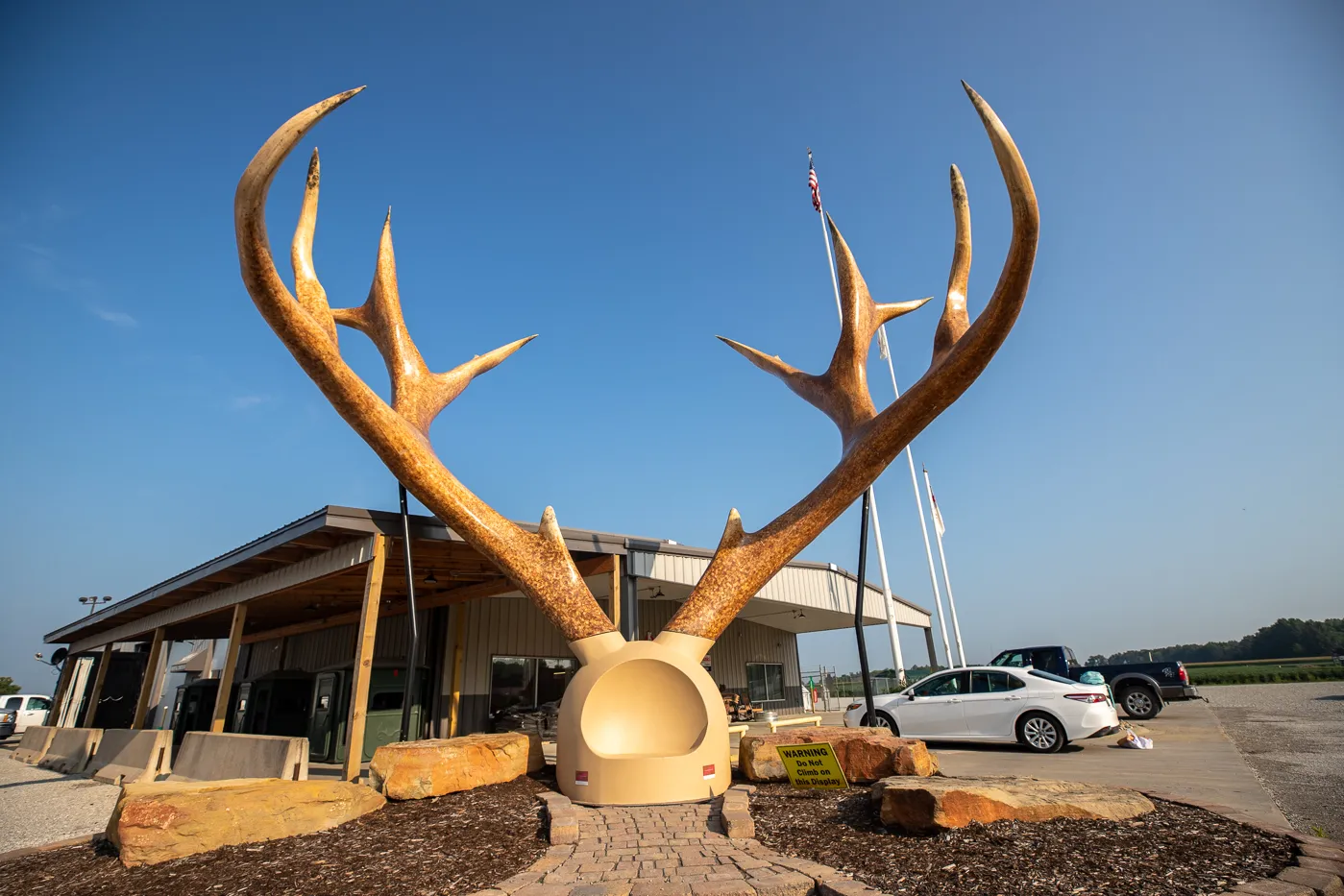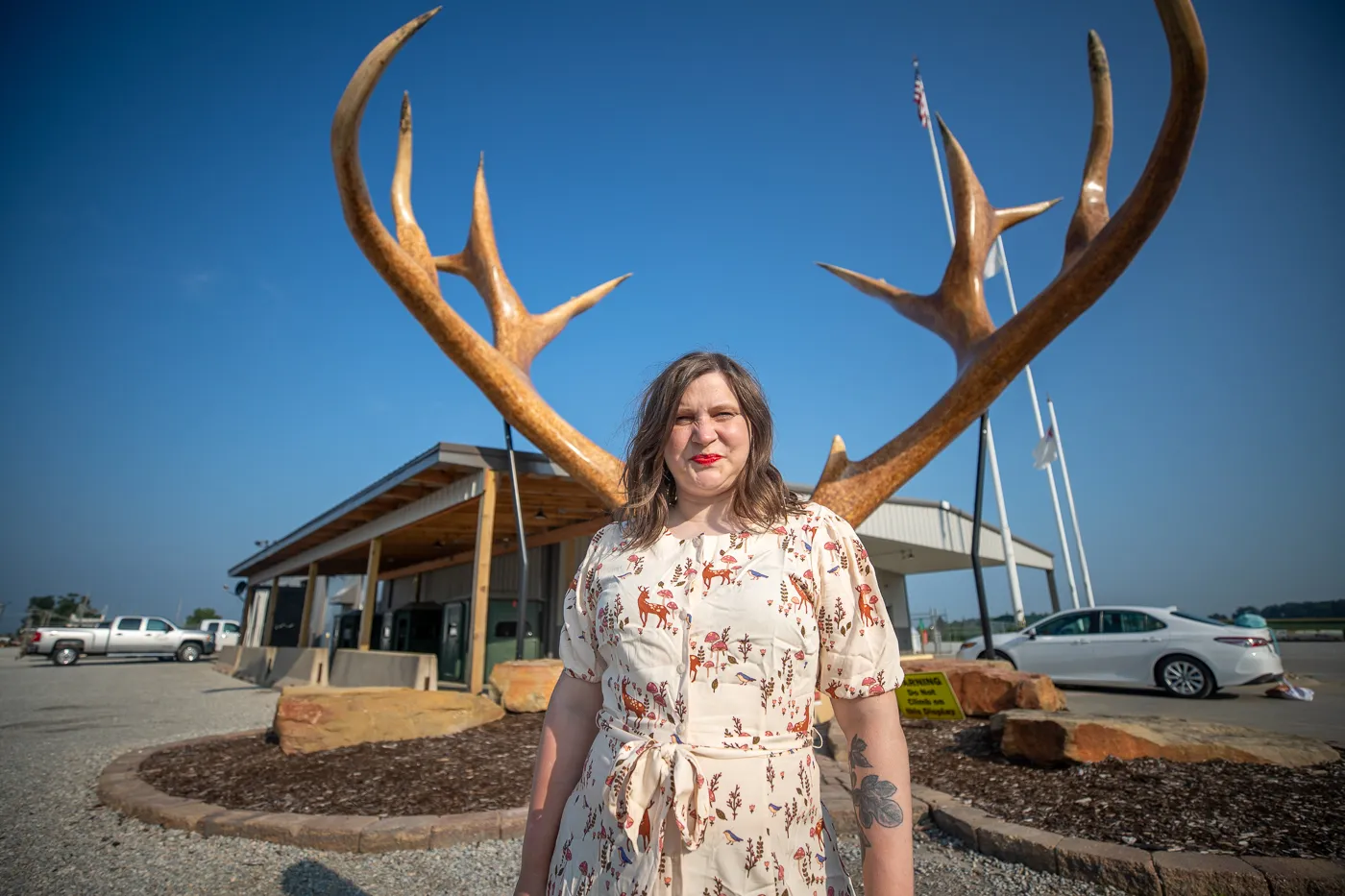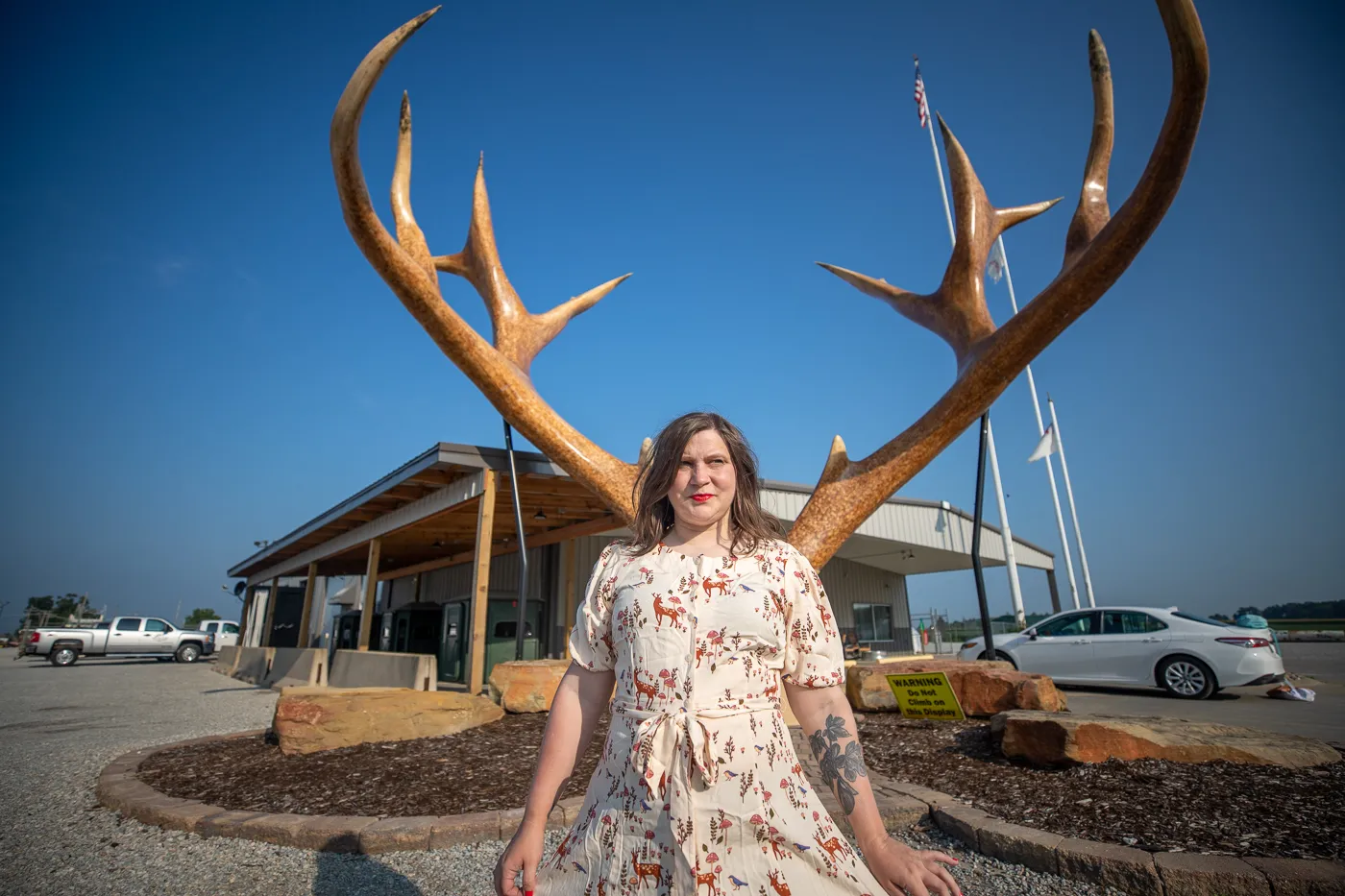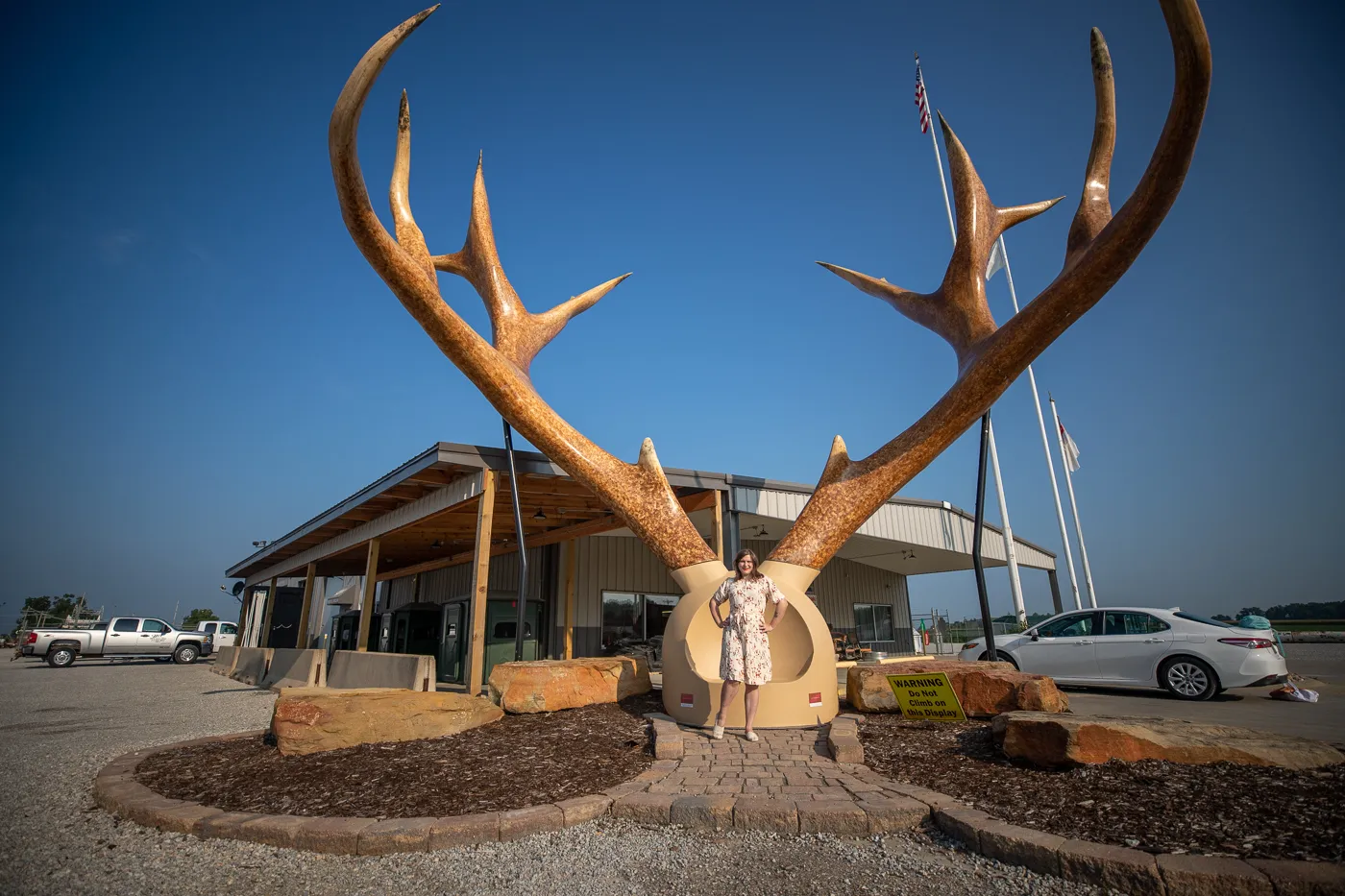 Spend the night in Casey! Find the best Casey Illinois Hotels and find out where to stay to see big things!
---
Big Antlers
Address: JJET Rental Sales and Service, 905 N Route 49, Casey, IL 62420
Cost: Free to See
Hours: Always Visible
---
Pin this Illinois roadside attraction: