I think that this Illinois roadside attraction is pitch perfect. It's the World's Largest Pitchfork in Casey, Illinois.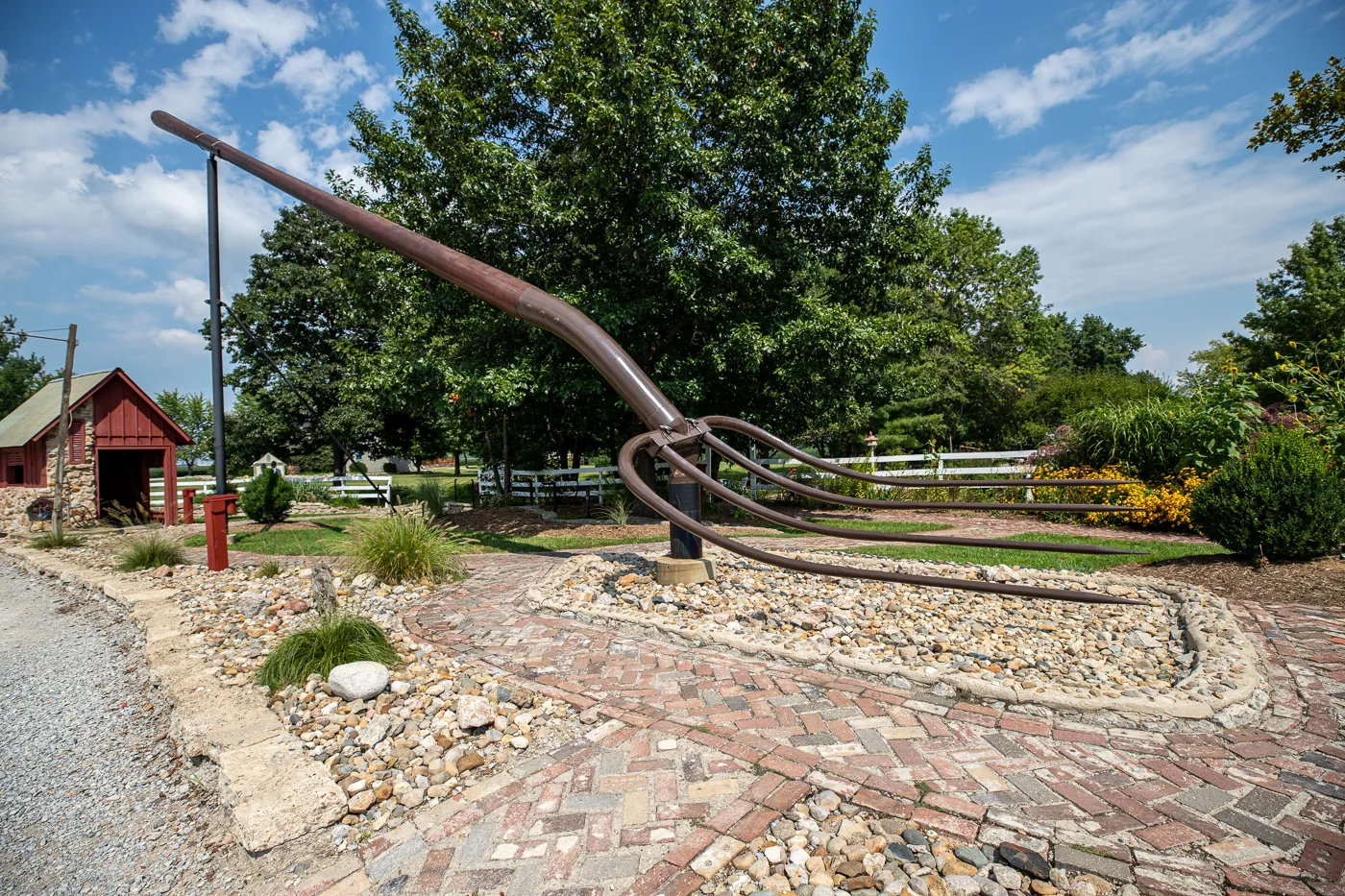 The giant pitchfork can be found near Richards Farm Restaurant in a small town that celebrates big things. Casey, Illinois holds twelve world records for world's largest things, and this one is 1,940 pound roadside attraction is among them. With no previous record to beat, the pitchfork was created to be more than ten times the size of a normal sized tool to meet Guinness World Records's requirements.
It might not look it, but, at 60 feet long, the world's largest pitchfork would actually be even taller than Casey's world's largest rocking chair if you stood it on end. 
Jim Bolin, the man behind all of Casey's crazy creations, started work on the pitchfork in 2014, unveiled in July 2015, and received Guinness certification in October 2015.
And now it's time for my pitch: be sure to visit this and all the other big things in Casey, Illinois (like the World's Largest Knitting Needles & Crochet Hook, the World's Largest Golf Tee, and the Big Antlers)!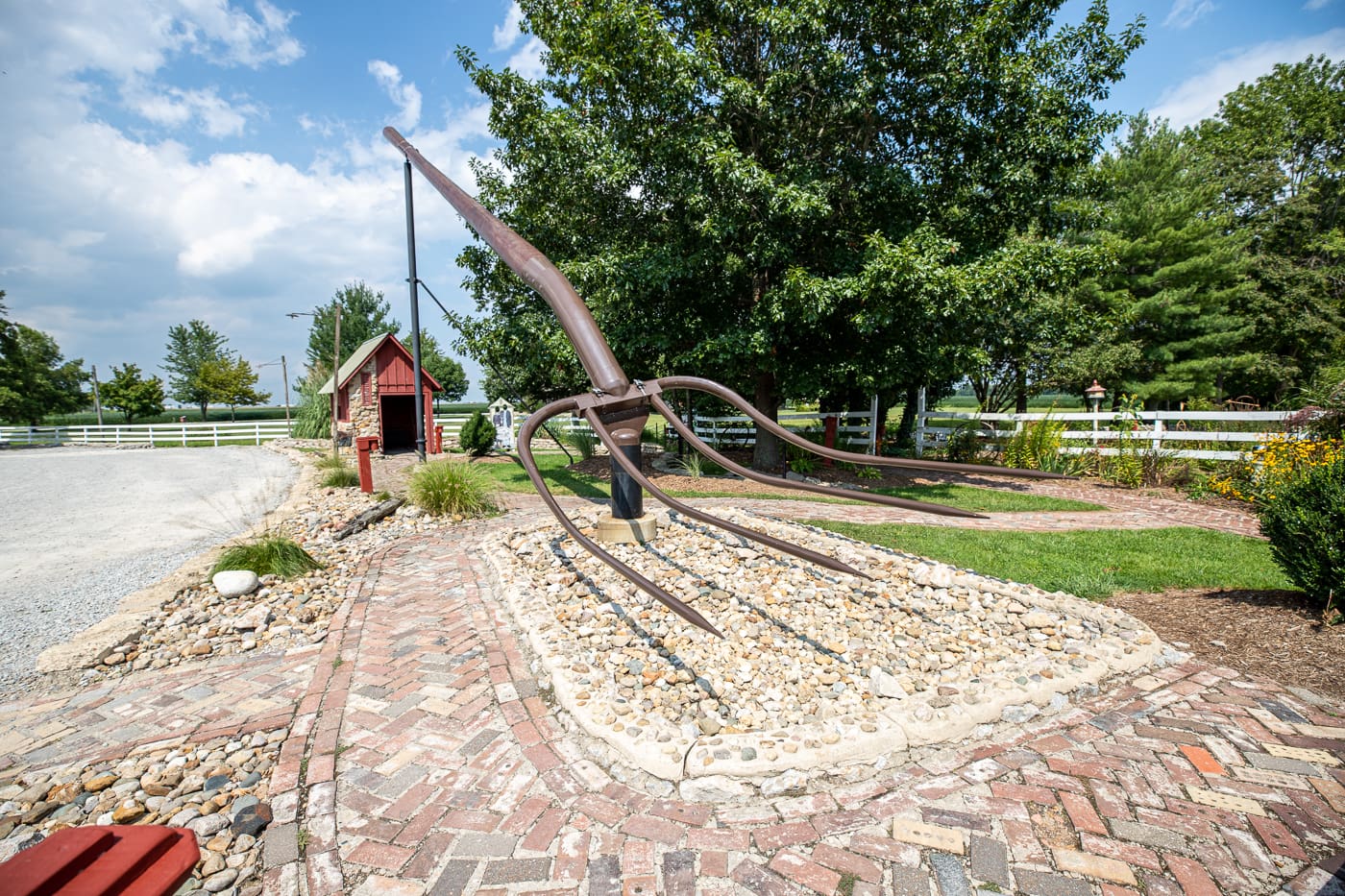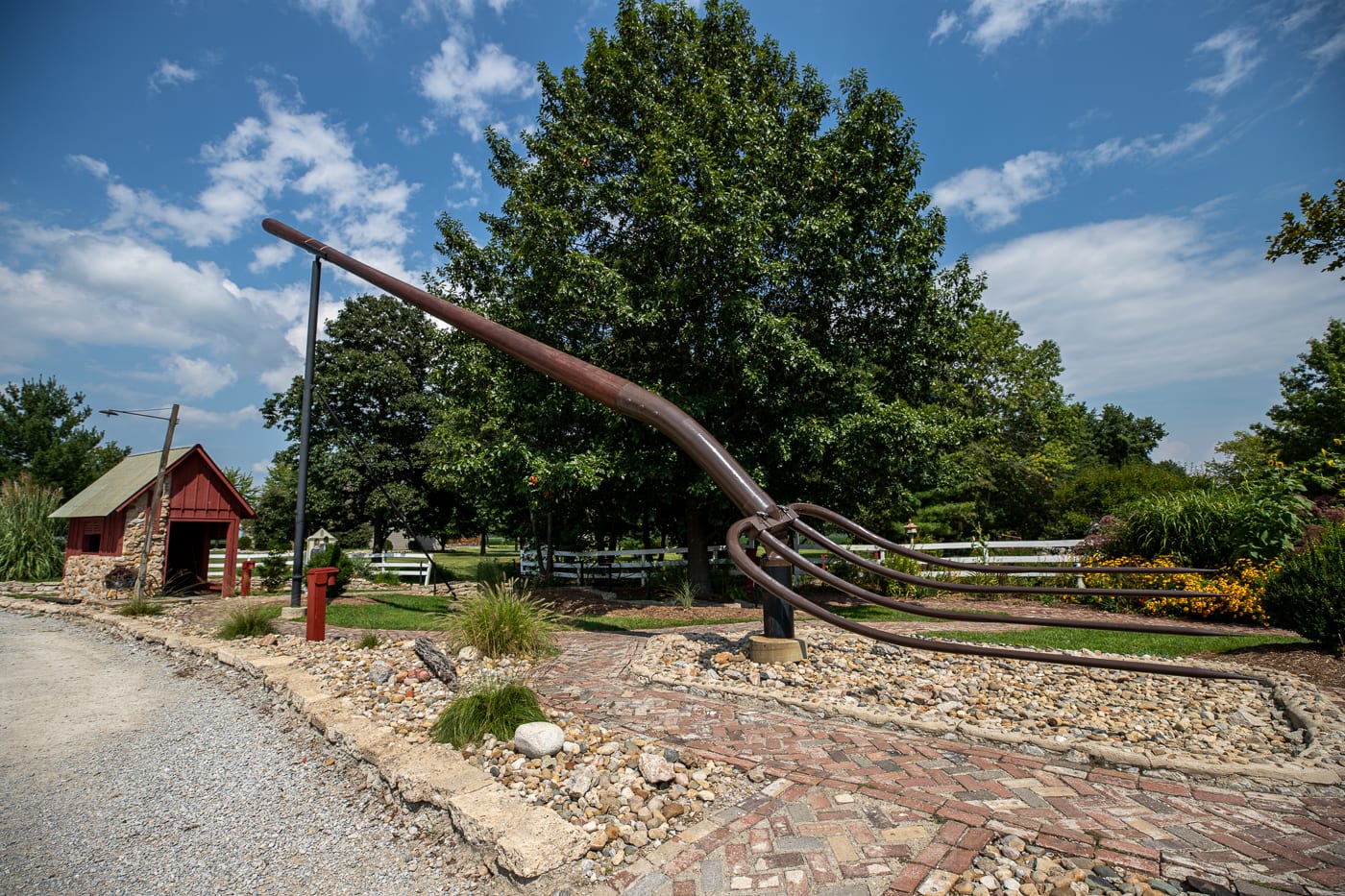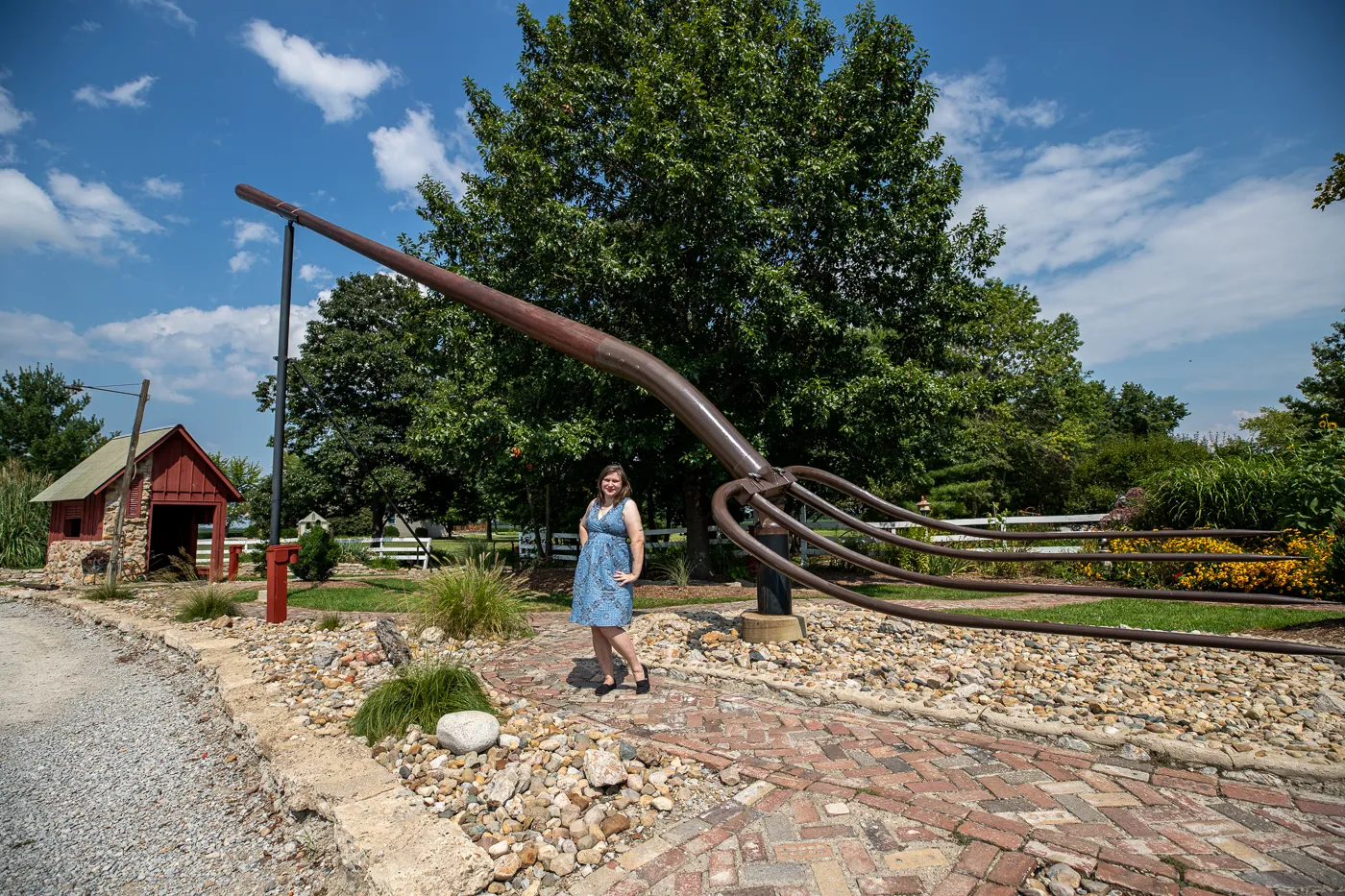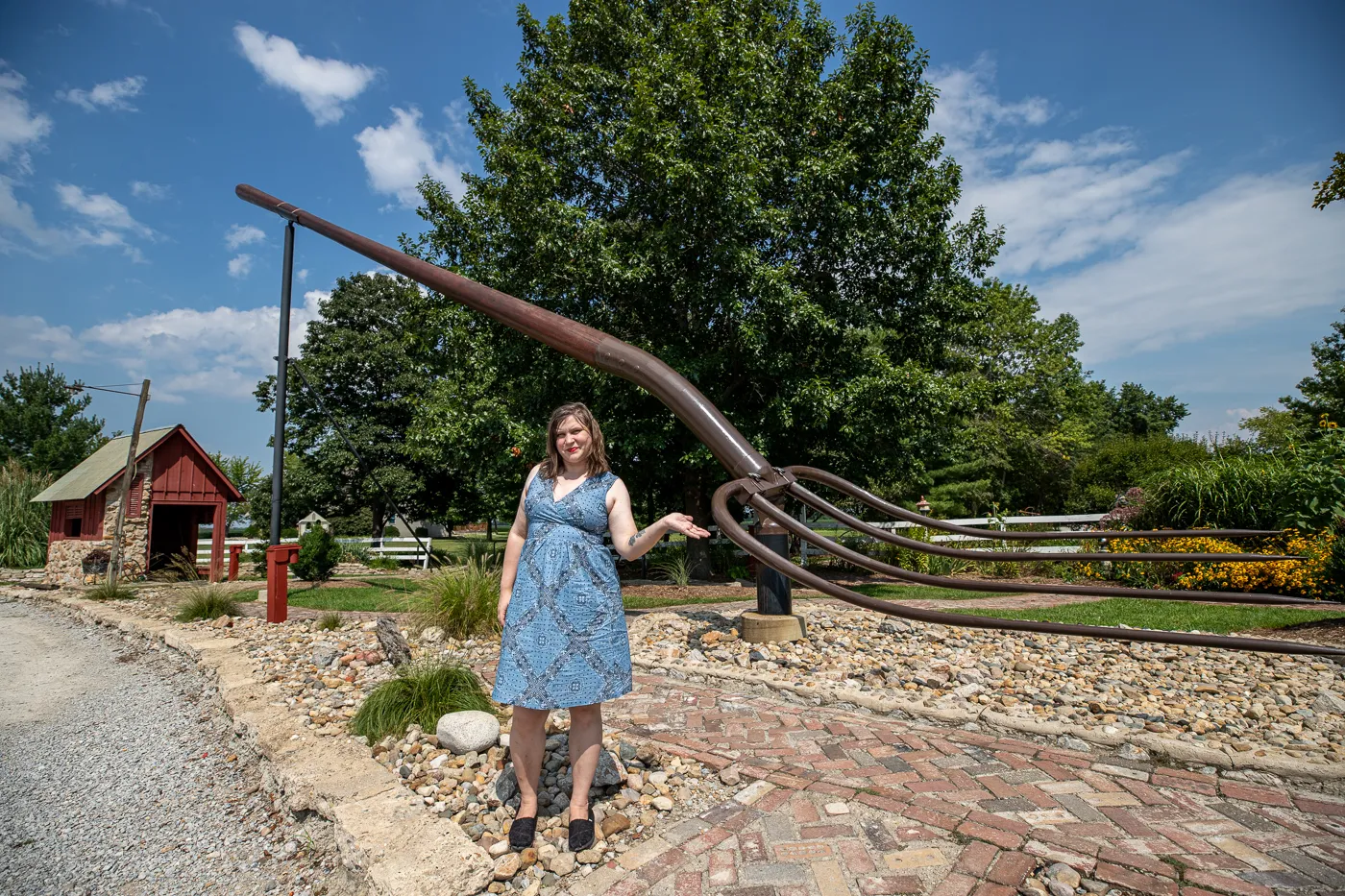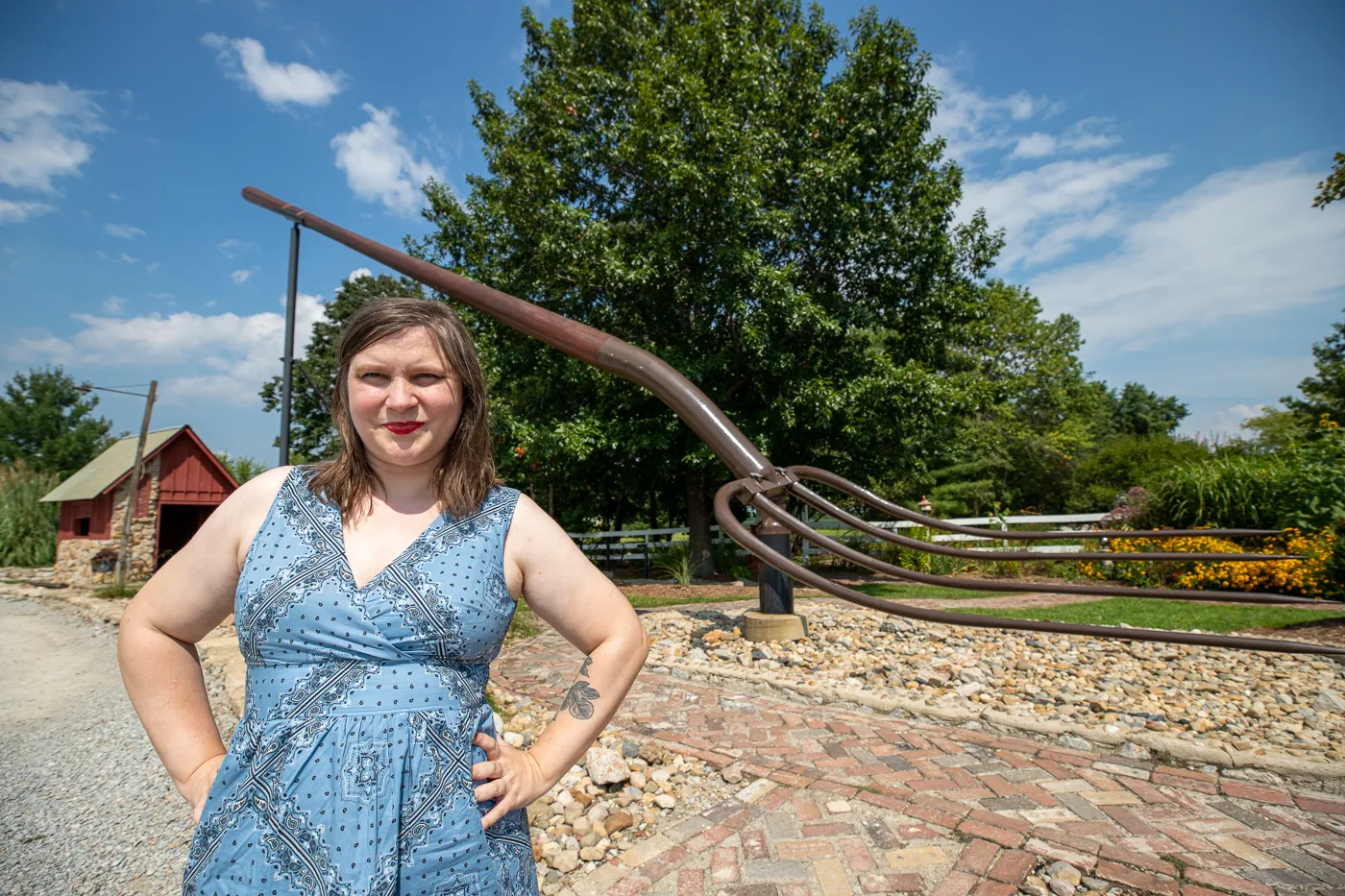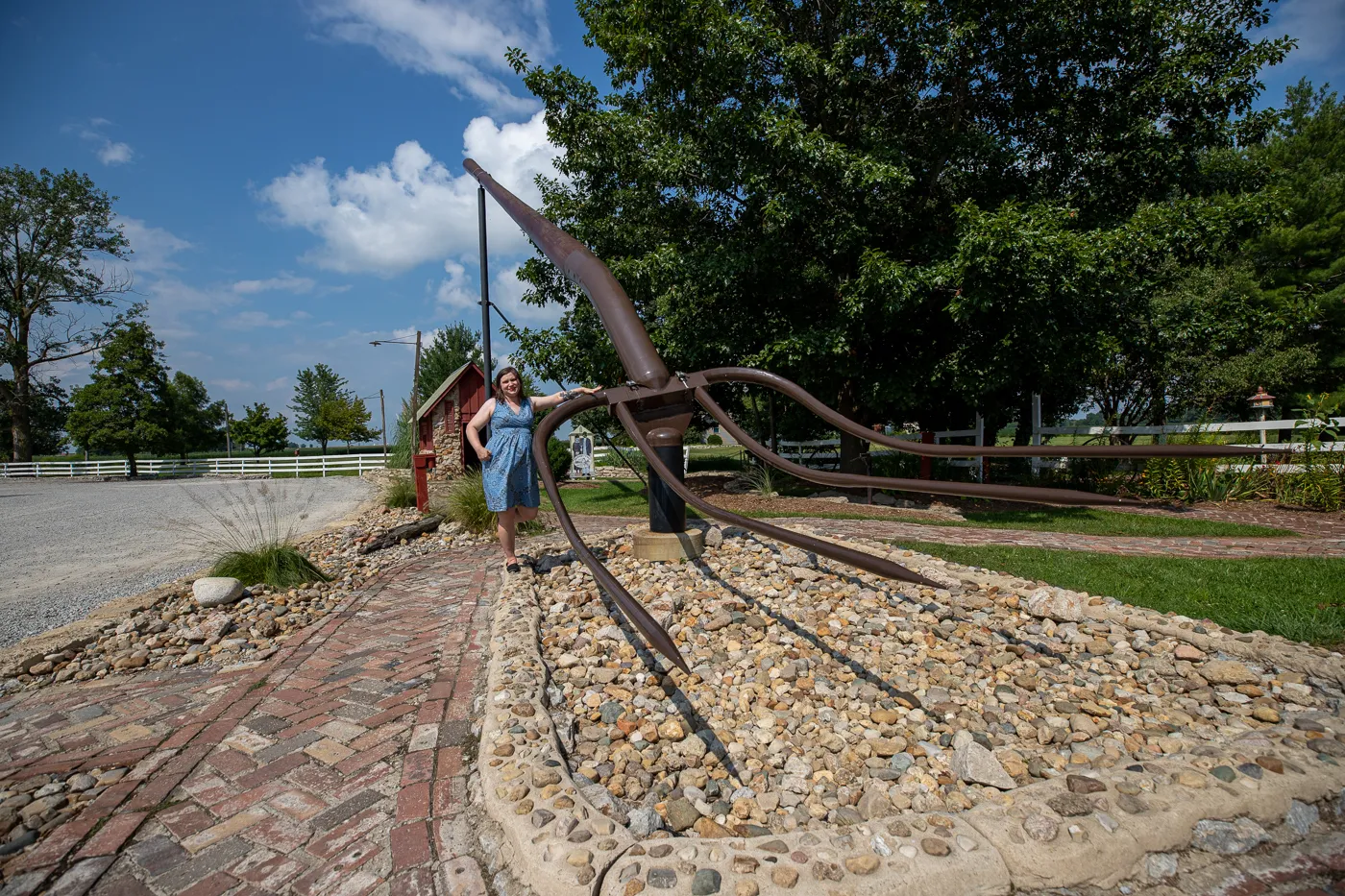 Spend the night in Casey! Find the best Casey Illinois Hotels and find out where to stay to see big things!
---
World's Largest Pitchfork
Address: 607 NE 13th Street Casey, Illinois
Hours: Always Visible
Cost: Free to See
---
Pin this Illinois roadside attraction: