The Fremont section of Seattle is home to some pretty weird things (see the giant bridge troll and the statue of Lenin, amongst others). One of the newer additions to the area are two large Apatosaurus Dinosaur Topiaries. These ivy-covered dinosaur-shaped hedges (depicting a mother and child reptile) are a site to behold indeed! Especially, if they aren't completely ivy-covered…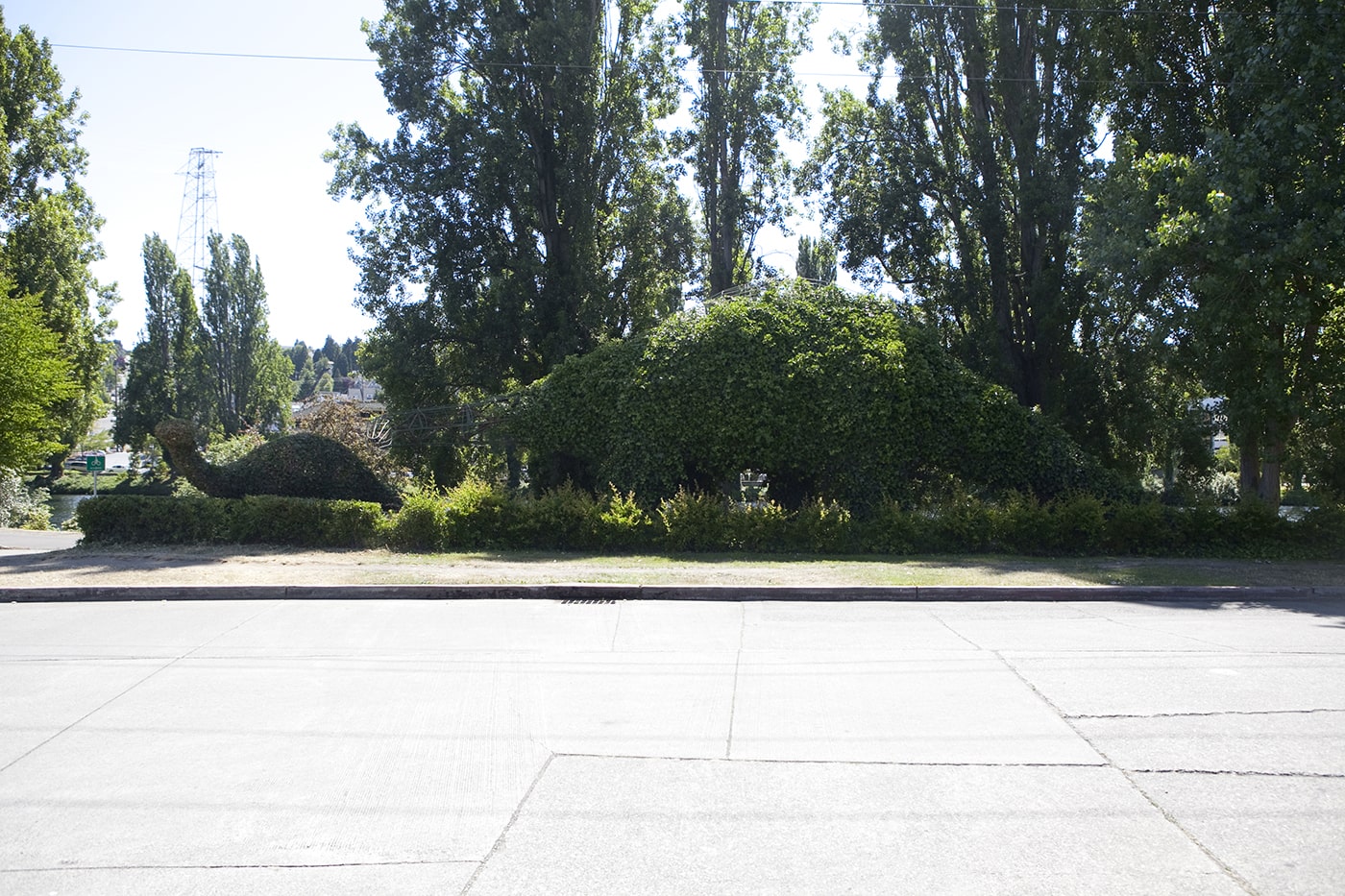 Back in 1999 Jon Hegeman and a group of other Fremont locals purchased the dinos from Seattle Center for the grand total of $1. With the purchase they had two days to move the creatures, and, with much help, they did.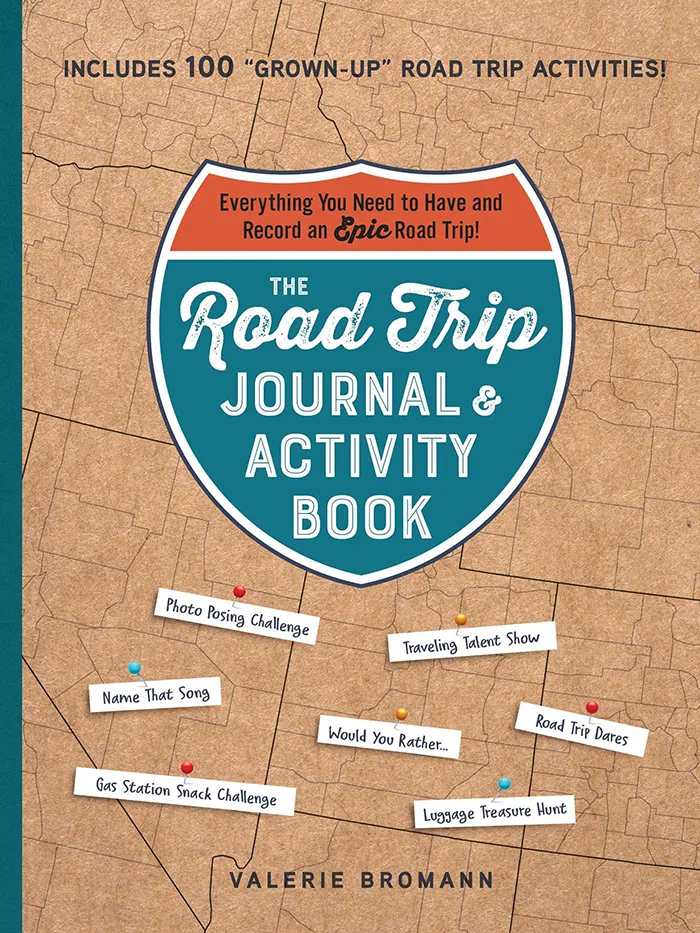 The Road Trip Journal & Activity Book
Everything You Need to Have and Record an Epic Road Trip!
Enjoy fun games and challenges to pass the time on your next road trip and have a keepsake to look back on for years to come with this entertaining must-have for your next vacation.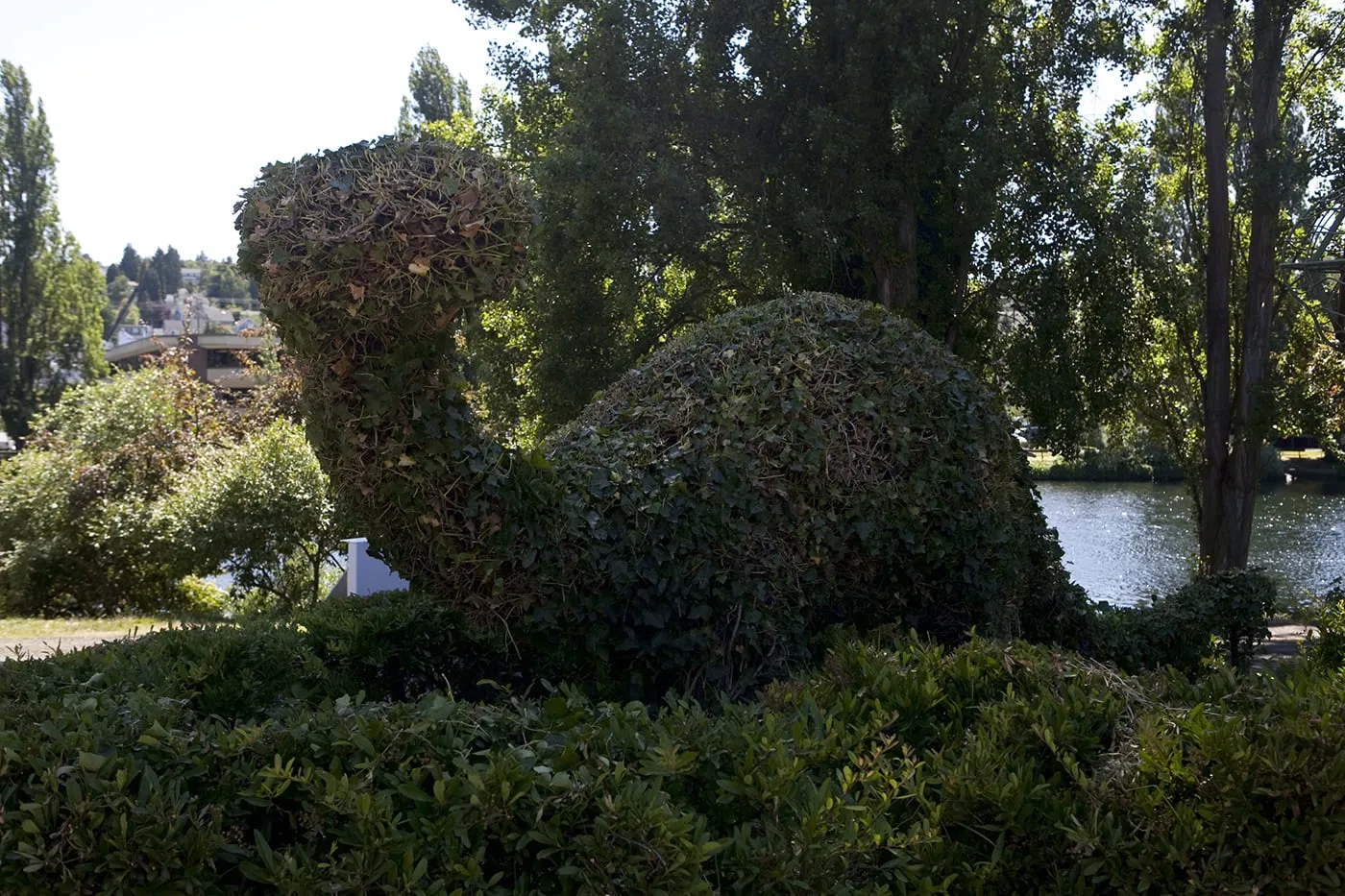 The mother dino is about 66-feet long, and together, the dinosaur topiaries weigh in at about 5 tons and require about 7,000 ivy plans to cover them completely.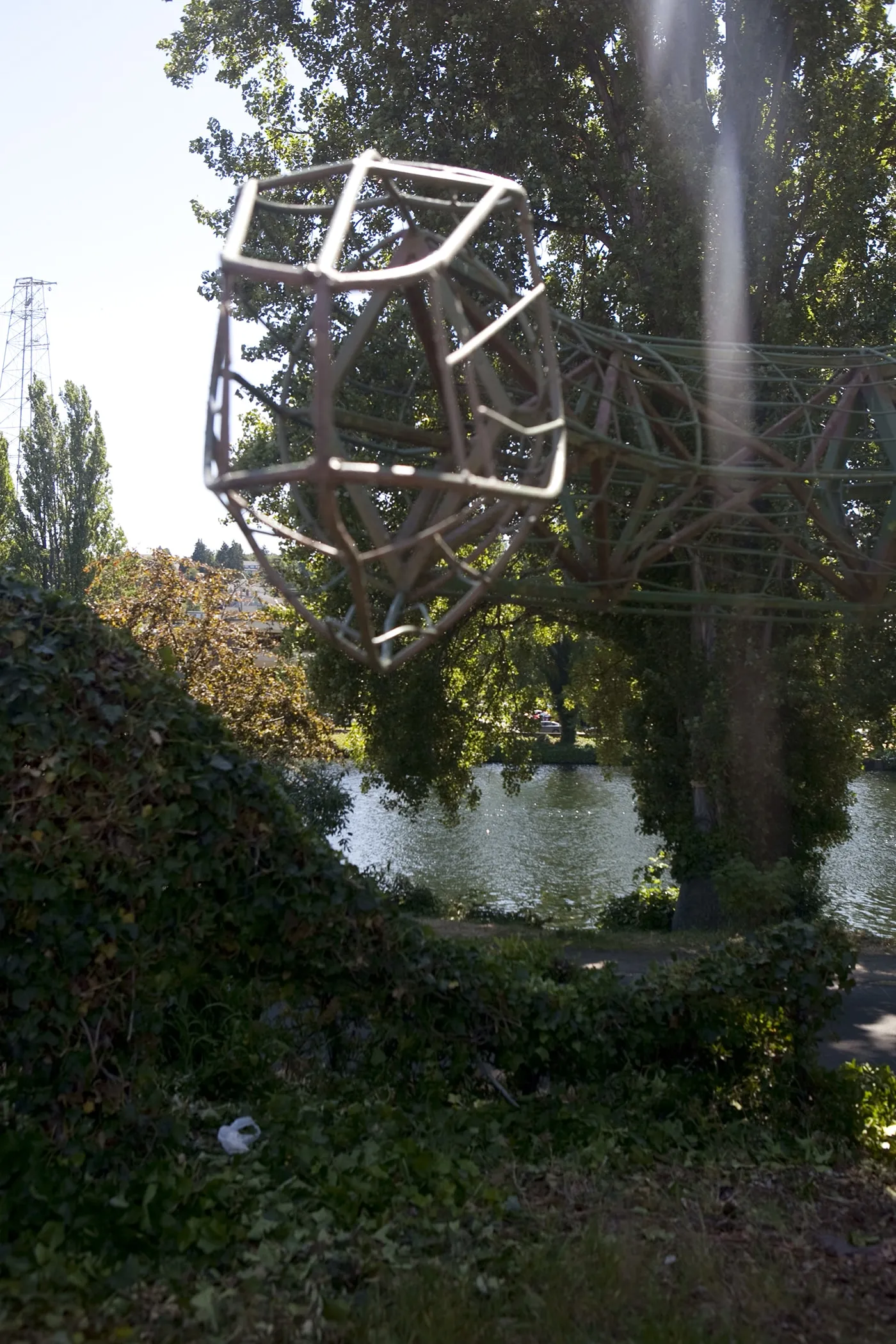 The dinos may seem like a strange edition to any town, but considering many of the other sites in the "Center of the Universe", these dinosaur roadside attractions are pretty tame.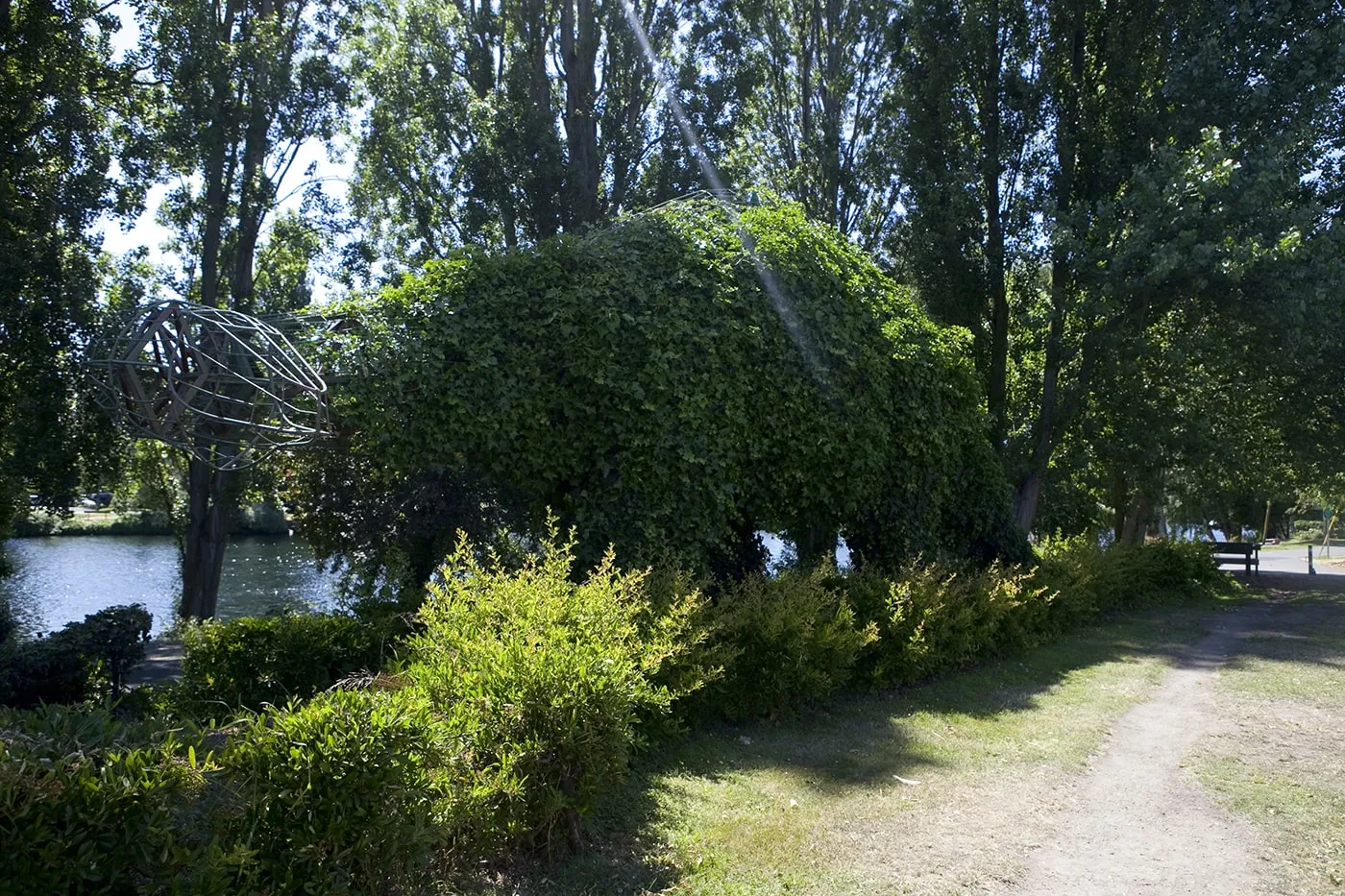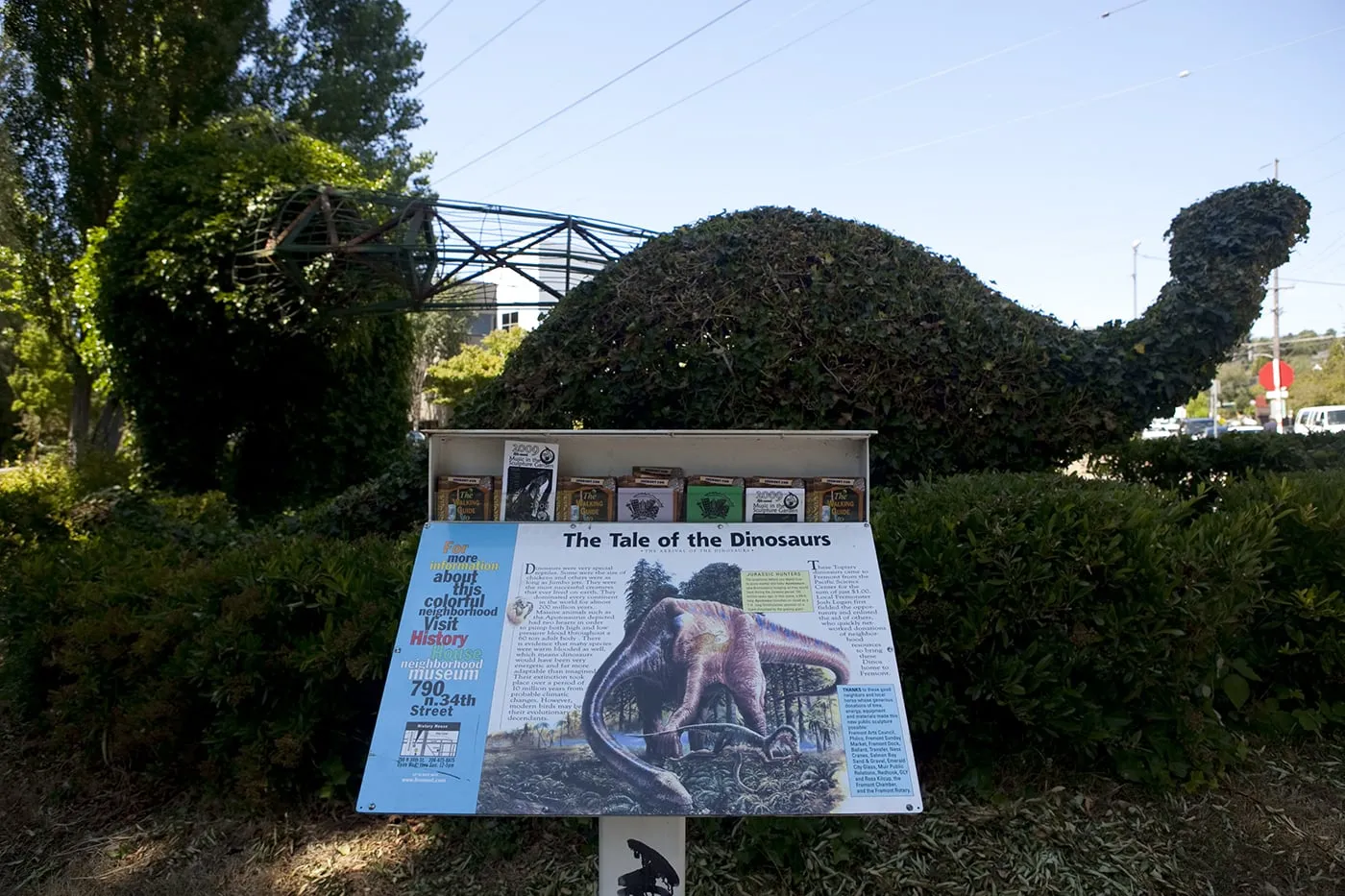 Site: Apatosaurus Dinosaur Topiaries
Location: 101 N Canal Street (Phinney Ave and 34th St.), Seattle, Washington (Fremont area)
Cost: Free
Hours: Always visible.
Date: June 29, 2009
Pin this roadside attraction: