From John Wayne to Johnny Carson to Ashton Kutcher, Iowa is the birthplace to many celebrities who are celebrated around the world. But it also will be the birthplace of a man celebrated around the universe. Let's take a trek to Riverside, Iowa to see the birthplace, excuse me, future birthplace of Captain James T. Kirk.
In 1966 Gene Roddenberry first brought Star Trek to television. The now legendary science fiction show told the stories of the crew of the USS Enterprise, whose mission, according to the opening credits, is to "explore strange new worlds, to seek out new life and new civilizations, to boldly go where no man has gone before." At the helm of the ship, and of the series, was Captain James Tiberius Kirk, portrayed by actor William Shatner.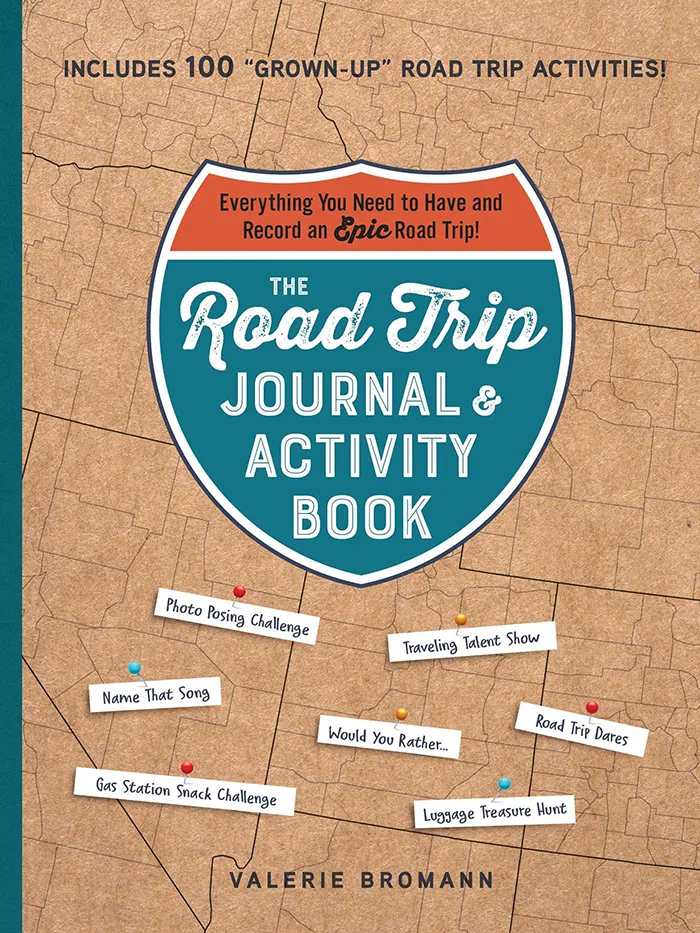 The Road Trip Journal & Activity Book
Everything You Need to Have and Record an Epic Road Trip!
Enjoy fun games and challenges to pass the time on your next road trip and have a keepsake to look back on for years to come with this entertaining must-have for your next vacation.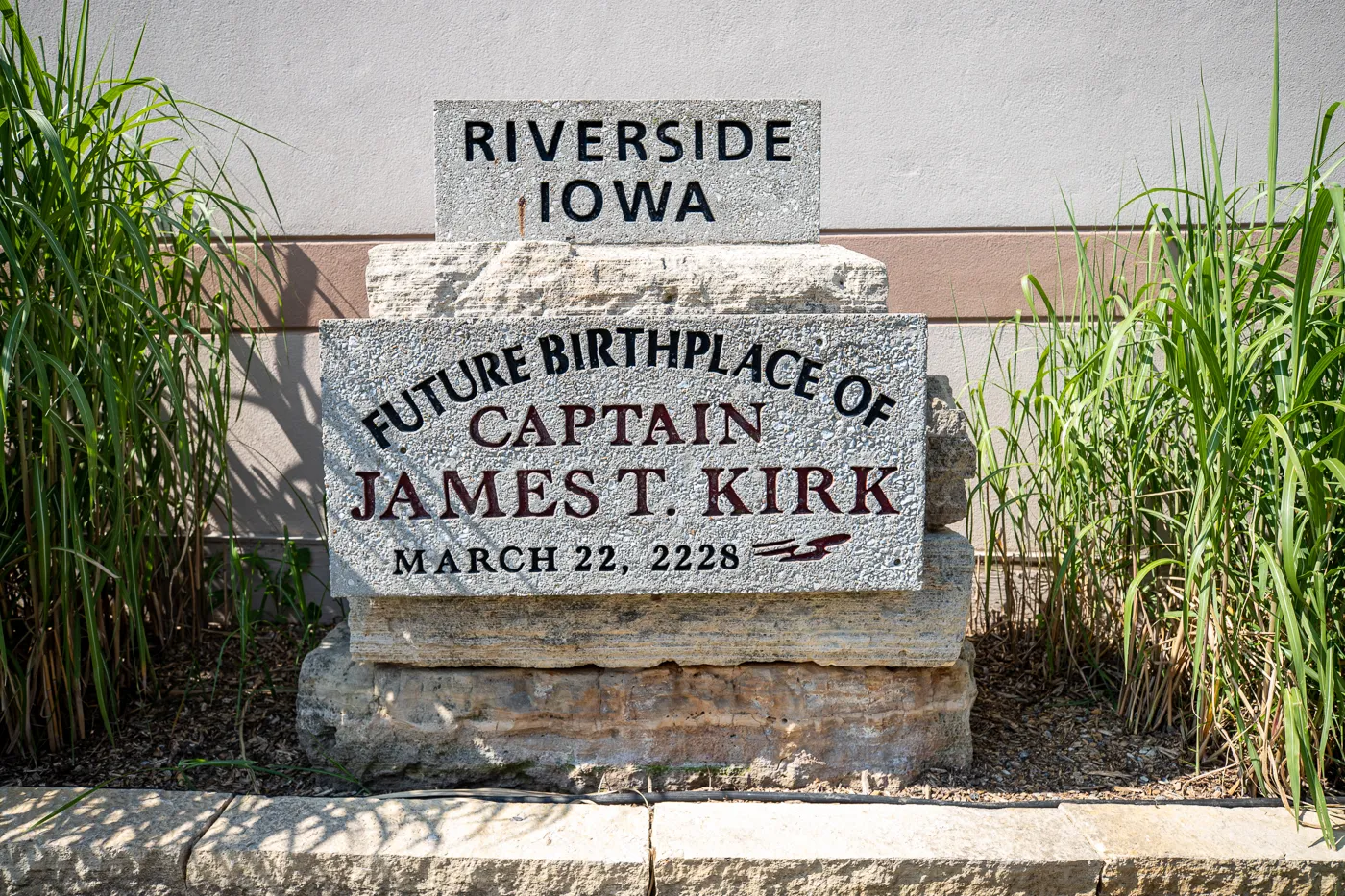 Where was Captain James T. Kirk born?
And where was Captain Kirk born? Iowa. It was in Gene Roddenberry's 1968 book The Making of Star Trek, where the series' creator first stated that Kirk was born in "a small town in Iowa." But he didn't exactly mention what small town that was.
But from that small mention grew an enterprising opportunity. Steve Miller, a councilman in Riverside, Iowa, a small town in Iowa, was a big Trekkie. So when he read that line in that book he knew that Captain Kirk wasn't just from any small town in Iowa, he was from his small town in Iowa. So, in a 1985 council meeting he proposed that Riverside declare itself the Future Birthplace of James T. Kirk. The motion passed unanimously.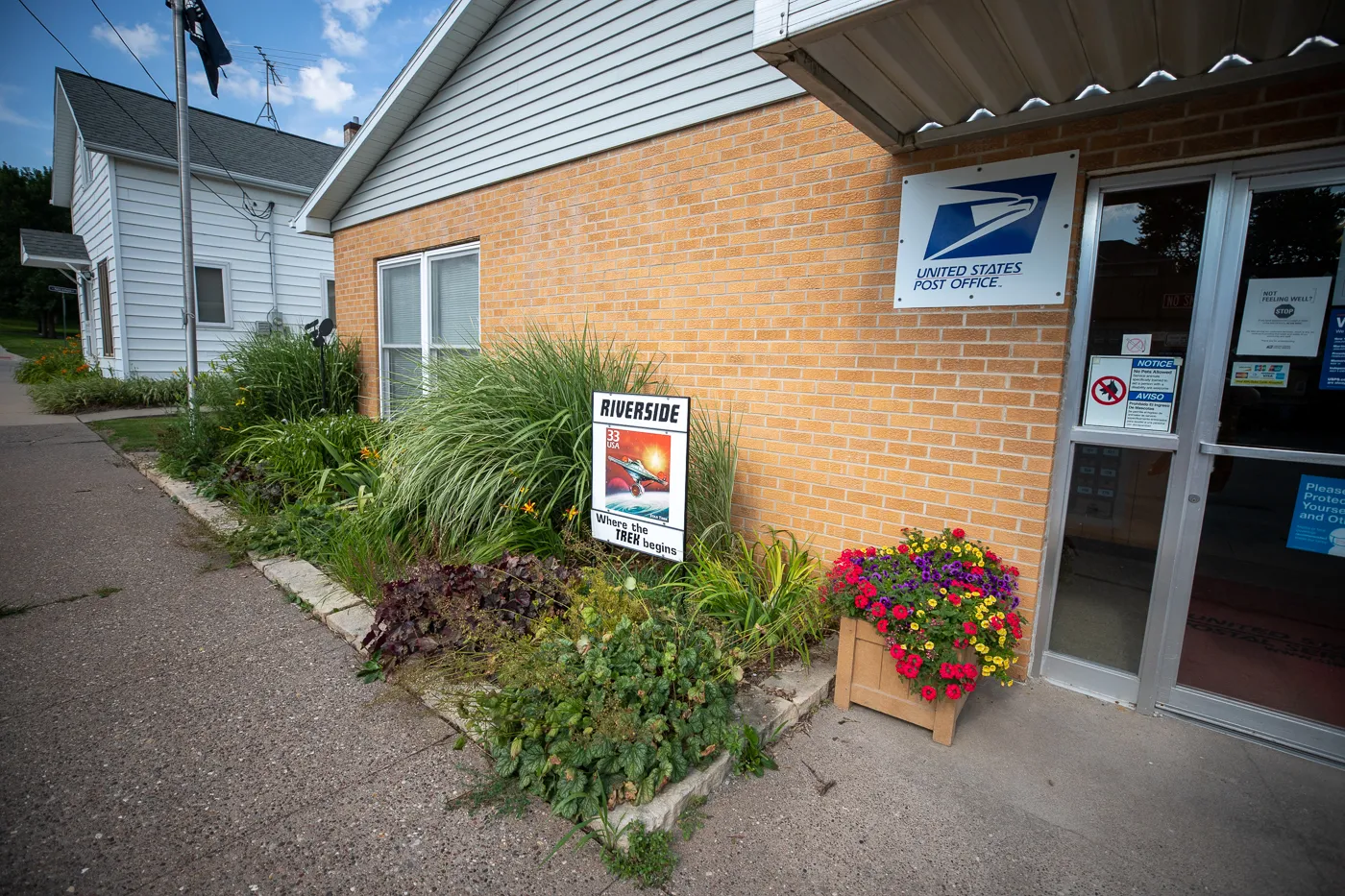 Riverside soon went from a town known as "Where the best begins" to "Where the Trek begins." Monuments were erected. And their annual River Fest turned into Trek Fest.
In 2009, the town's slogan became officially official when a futuristic Riverside was identified in the Star Trek movie reboot.
More than 35 years  after its christening, Riverside still celebrates its celestial claim to fame. So what can you actually see in Riverside, Iowa?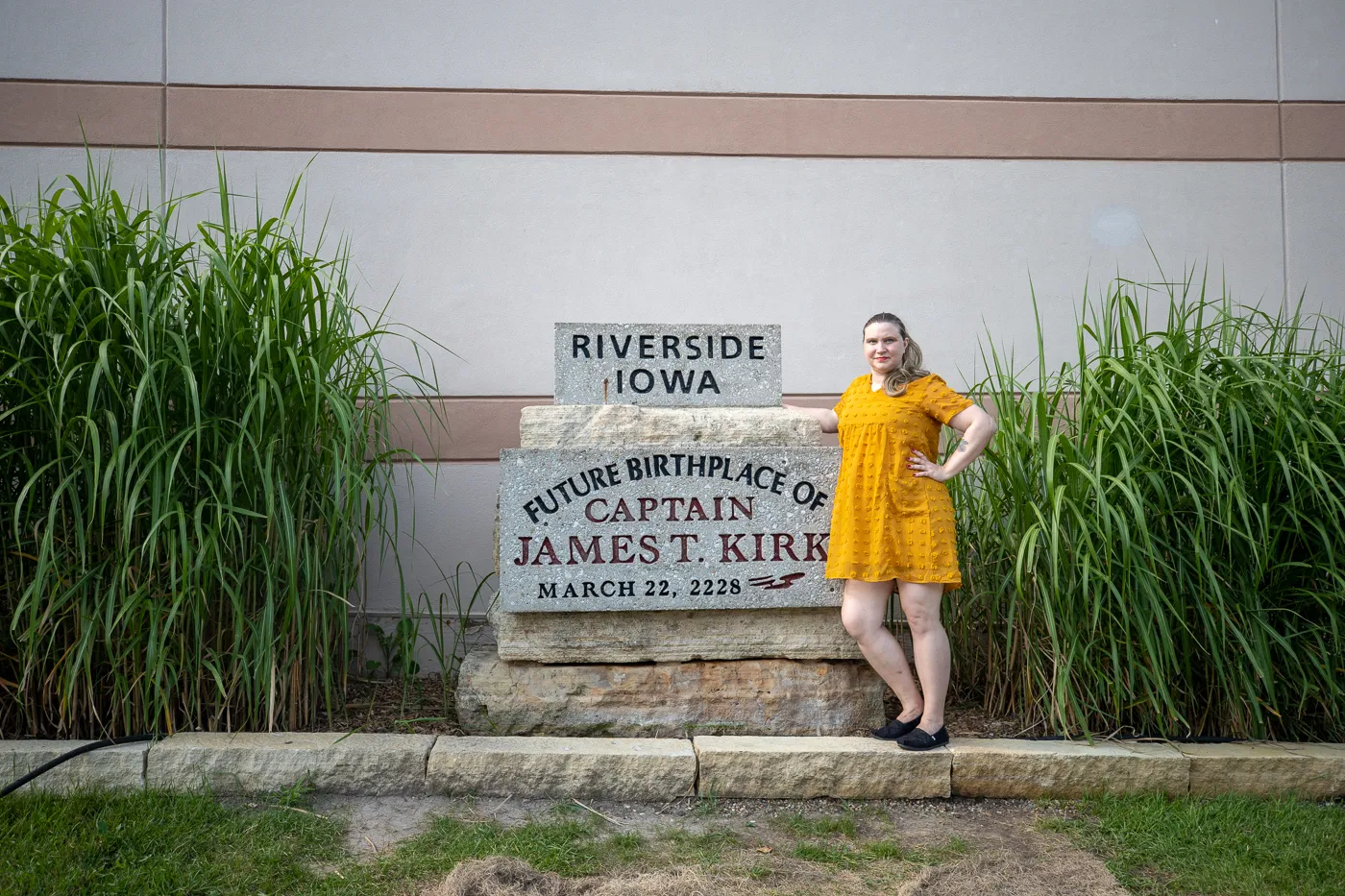 Future Birthplace of Captain James T. Kirk Plaque
60 Greene St., Riverside, IA
Let's start here at the plaque declaring Riverside as the Future Birthplace of Captain James T. Kirk. 
When the declaration was first signed, councilman Steve Miller went back to his barber shop and stuck a stick in the grounds behind it declaring that spot as the official birthplace. The monument has since gotten an upgrade to an engraved stone slab. The garden was also adorned with a bench, a Star Trek mural, and a shuttlecraft-shaped donation box. In 2021 the plaque was moved to a new spot on the south side of City Hall on Greene Street and the Star Trek Mural fence was moved to serve as a backdrop for the Captain Kirk statue.
You might notice the birth date on the monument: March 22, 2228, over 200 years in the future. Star Trek fans might wonder, though, why it isn't the more commonly accepted date of 2233. That date wasn't published until the book The Star Trek Chronology: The History of the Future came out in 1993, 8 years after Riverside's decree.
By the way, March 22 is also William Shatner's birthdate (a few years earlier in 1931).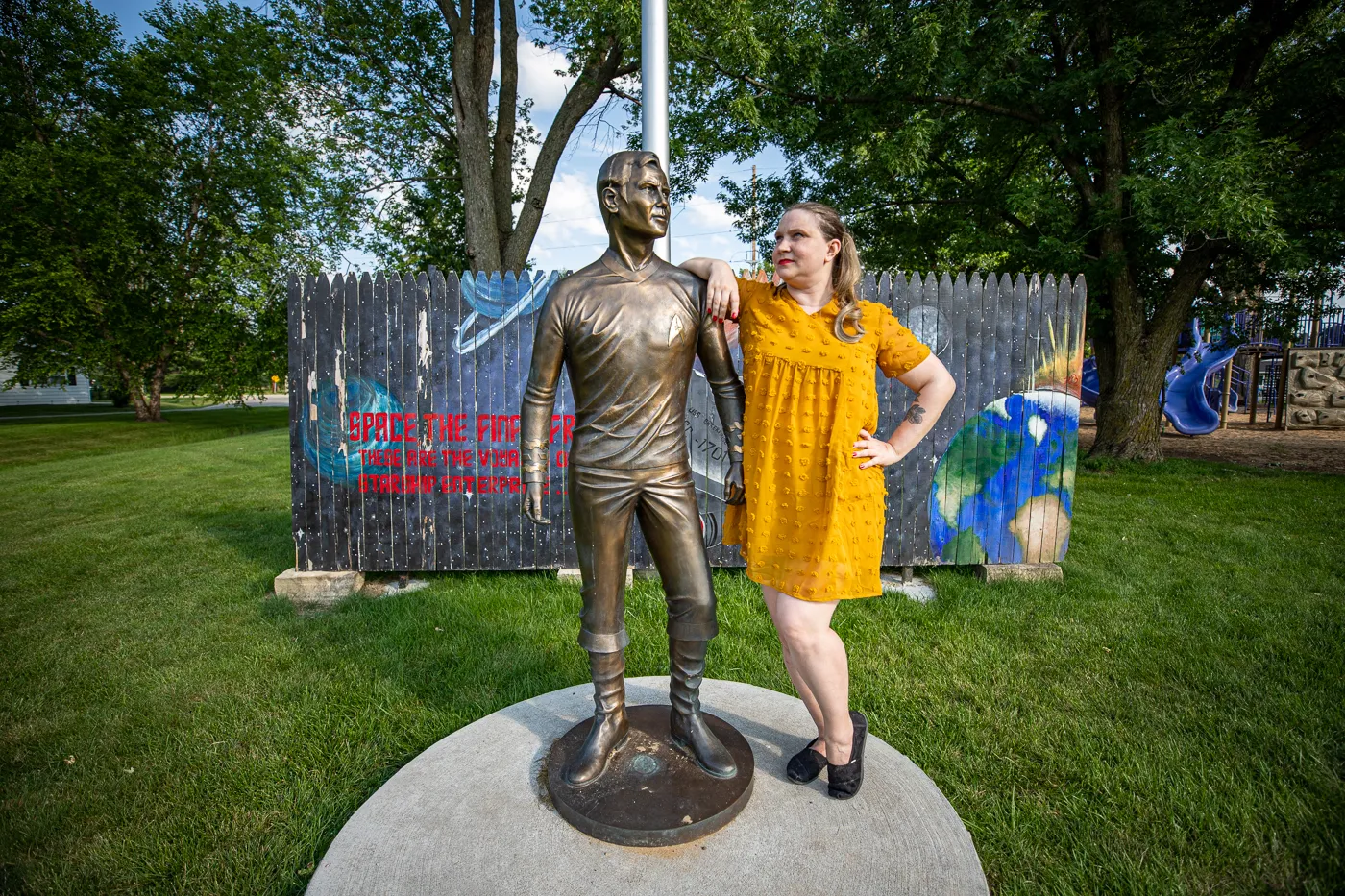 Captain James T. Kirk Statue
51 W First St, Riverside, IA
In July 2018, Captain Kirk officially came to Riverside in the form of a Bronze Statue of James T. Kirk.  
The statue was sculpted by Jurek Jakowicz of Sioux Falls, South Dakota and unveiled at the 2018 Trekfest XXXIV. Whether or not the sculpture resembles William Shatner is up for debate. But whether or not the town got his, or anyone's permission for the attraction is up for debate too.
But, in the end, Kirk has been played by other actors, like Chris Pine, and may again be in the future. So while it might not look exactly like William Shatner, it does portray the fictional character.
Where is the Captain Kirk statue? You can find the Bronze Statue of James T. Kirk in Railroad Park in Riverside, Iowa.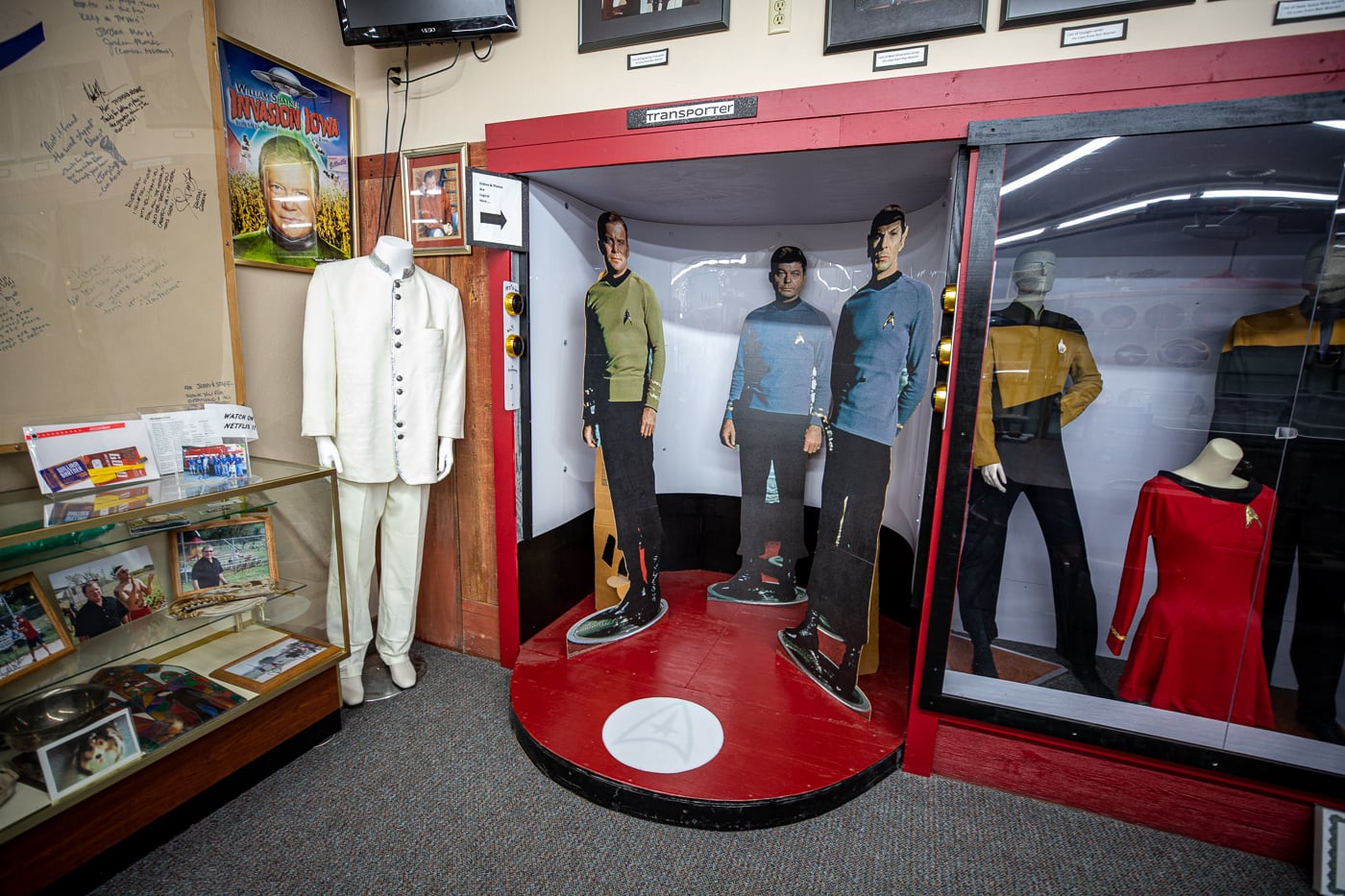 Voyage Home History Center
361 W First St, Riverside, IA
The Voyage Home History Center in Riverside, Iowa is officially a museum showcasing the town's history…and future history. But most people would just call it a Star Trek Museum.
Come inside to check out homemade props and memorabilia that tie this town into the franchise. Be sure to check out the Star Trek themed bathroom
Also be sure to stop outside to see the USS Riverside NCC-1818, an unofficial scale model of a Starfleet starship designed after the Starship Enterprise used in the annual Trek Fest Parade.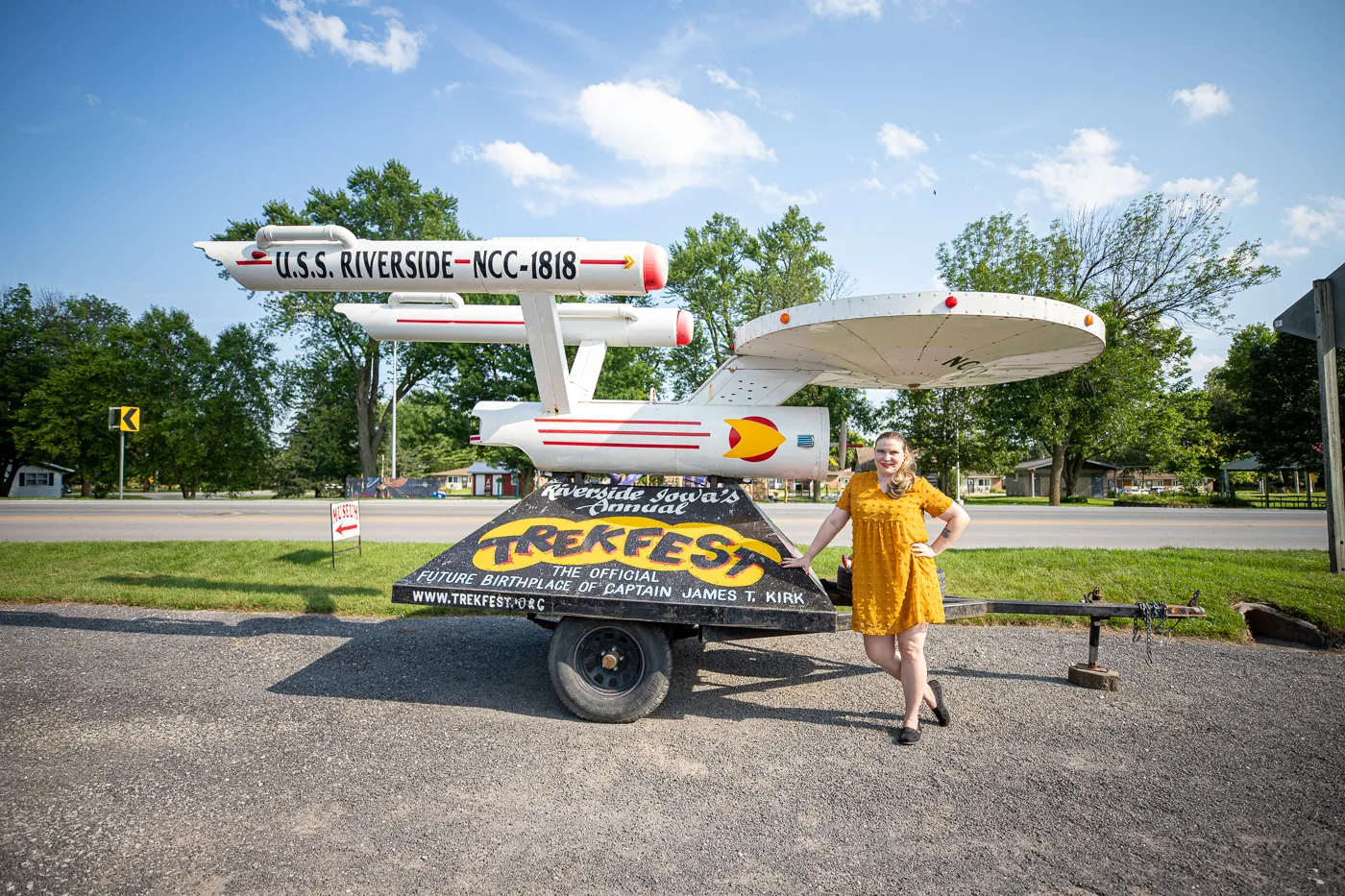 Trekfest
Speaking of Trekfest, if you can't get enough Star Trek, come to Riverside in June for their annual celebration. Join a crowd of other Trekkies for a parade, special guests, movies, entertainment, and more.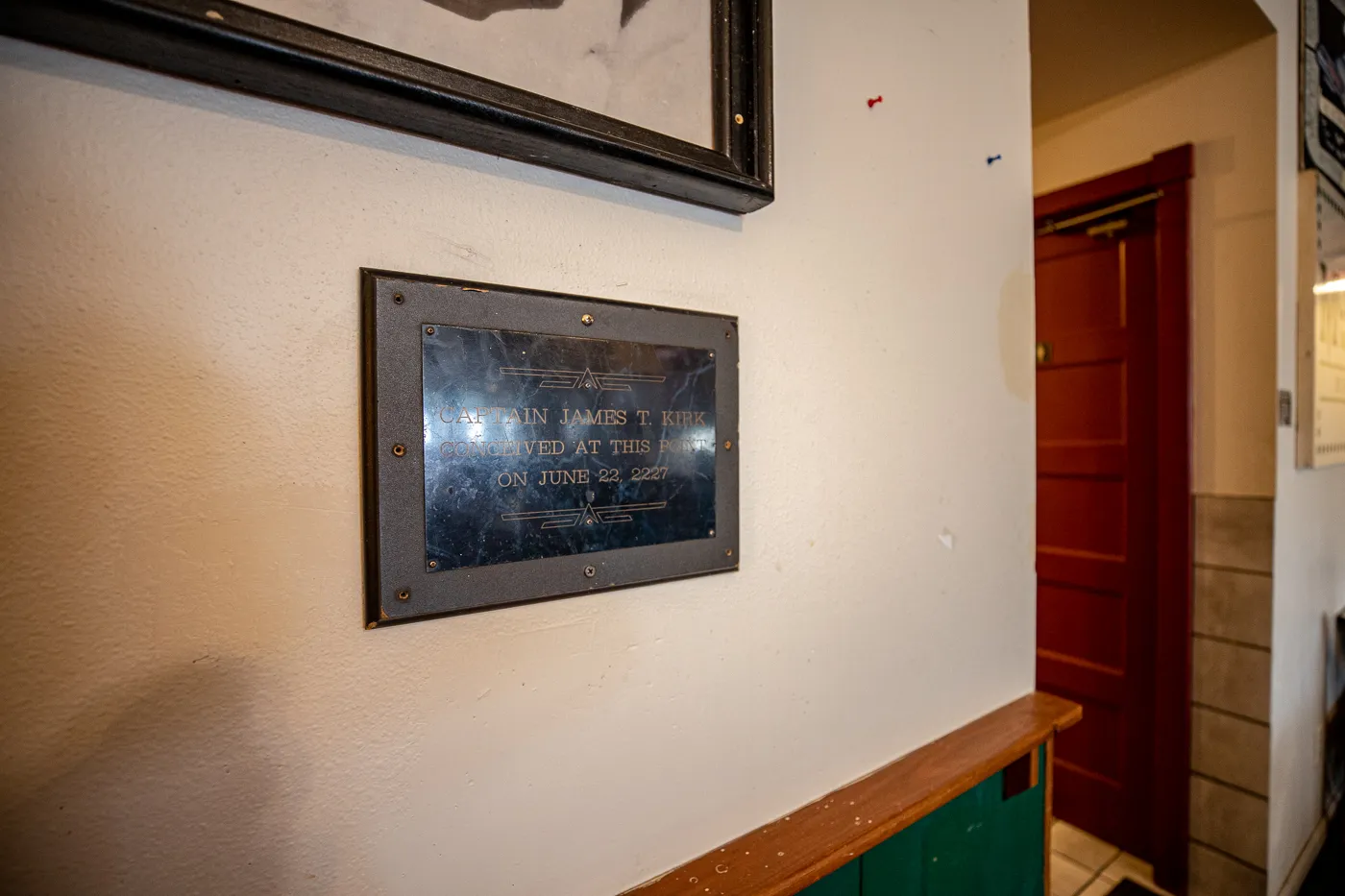 Captain Kirk Conceived Here Sign
71 E 1st St, Riverside, IA
Everyone in Riverside embraces their universal appeal as a Star Trek destination. Since Riverside declares itself as the birthplace of Captain James T. Kirk, local restaurant Murphy's Bar and Grill has decided that they are the place where he will be conceived.
A plaque on the wall of the bar declares "Captain James T. Kirk conceived at this point on June 22, 2227," exactly nine months before his noted birth date. The plaque was originally installed underneath a pool table, forcing anyone who wanted to see it to get down on the floor. But when the pool table was removed in 2014, the sign was moved to the wall.
Murphy's also declares itself as the "Future Home of the Shipyards Bar," a location featured in the 2009 Star Trek film. You can stop by for lunch, some Romulan Ale, and even to sing Happy Birthday on the Friday closest Kirk's birthday.
If you find yourself road tripping to small town Iowa be sure to stop by Riverside to explore this strange new world, seek out new life and new civilizations, and boldly go where, well, a lot of people have gone before!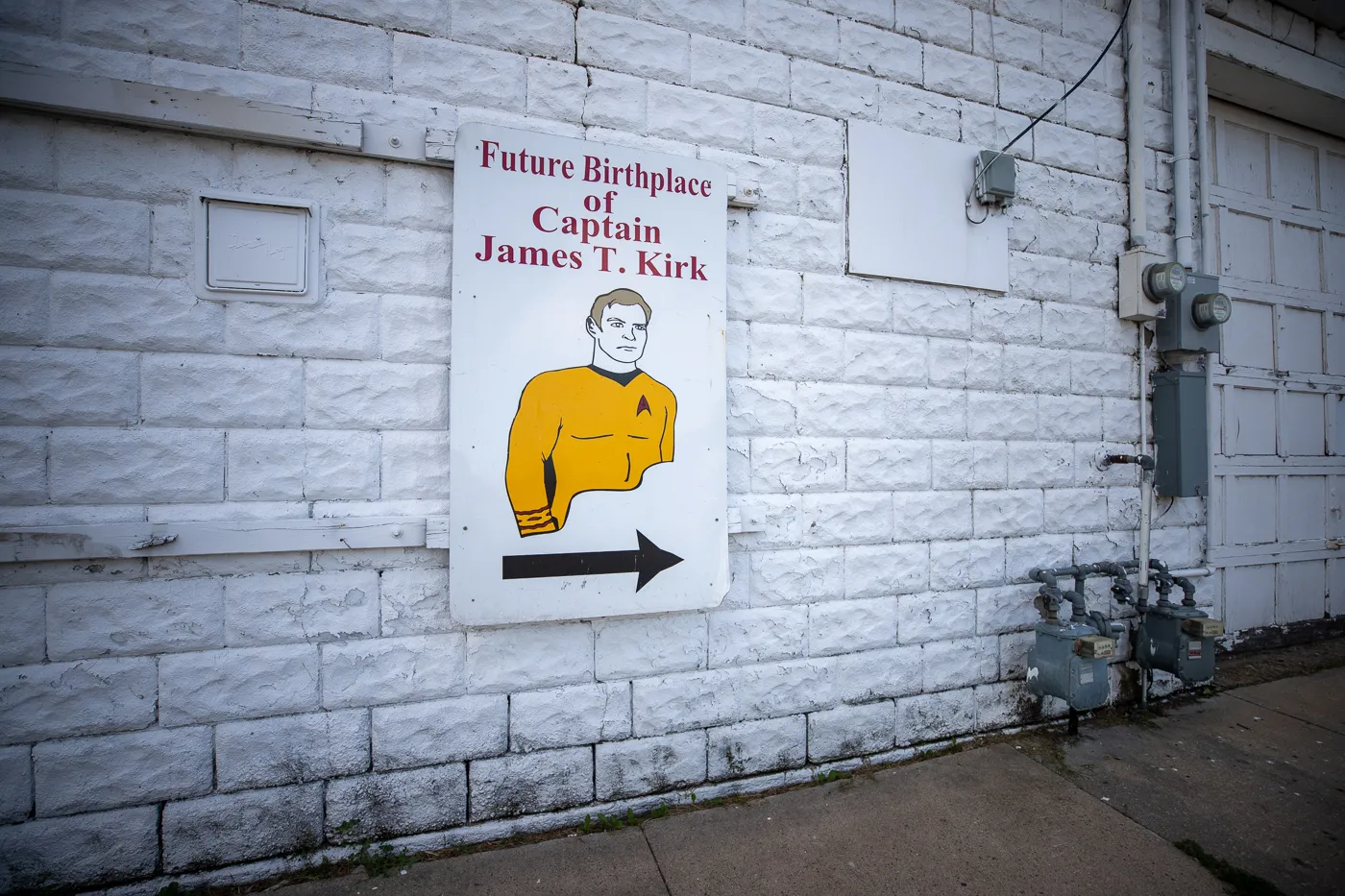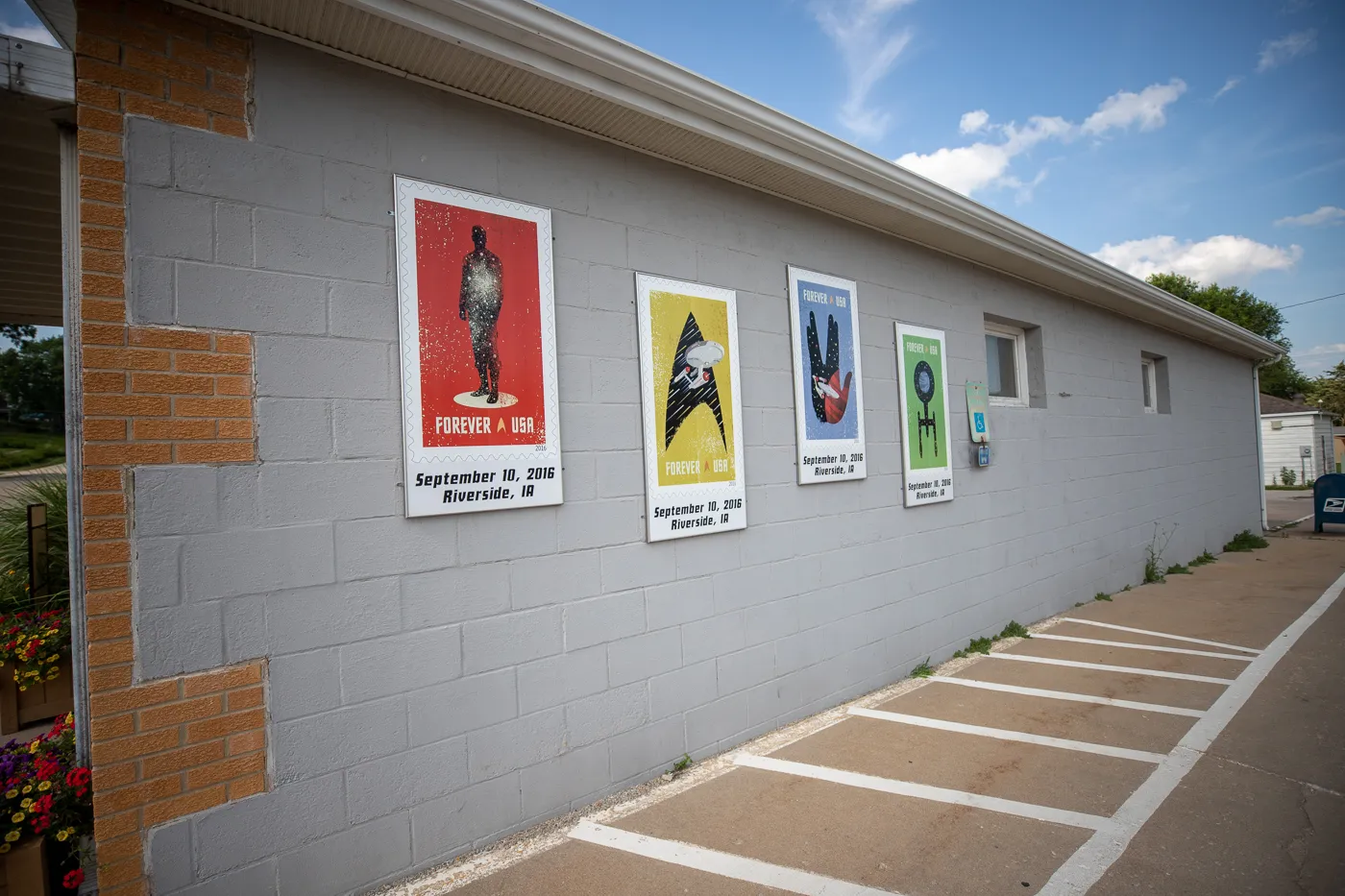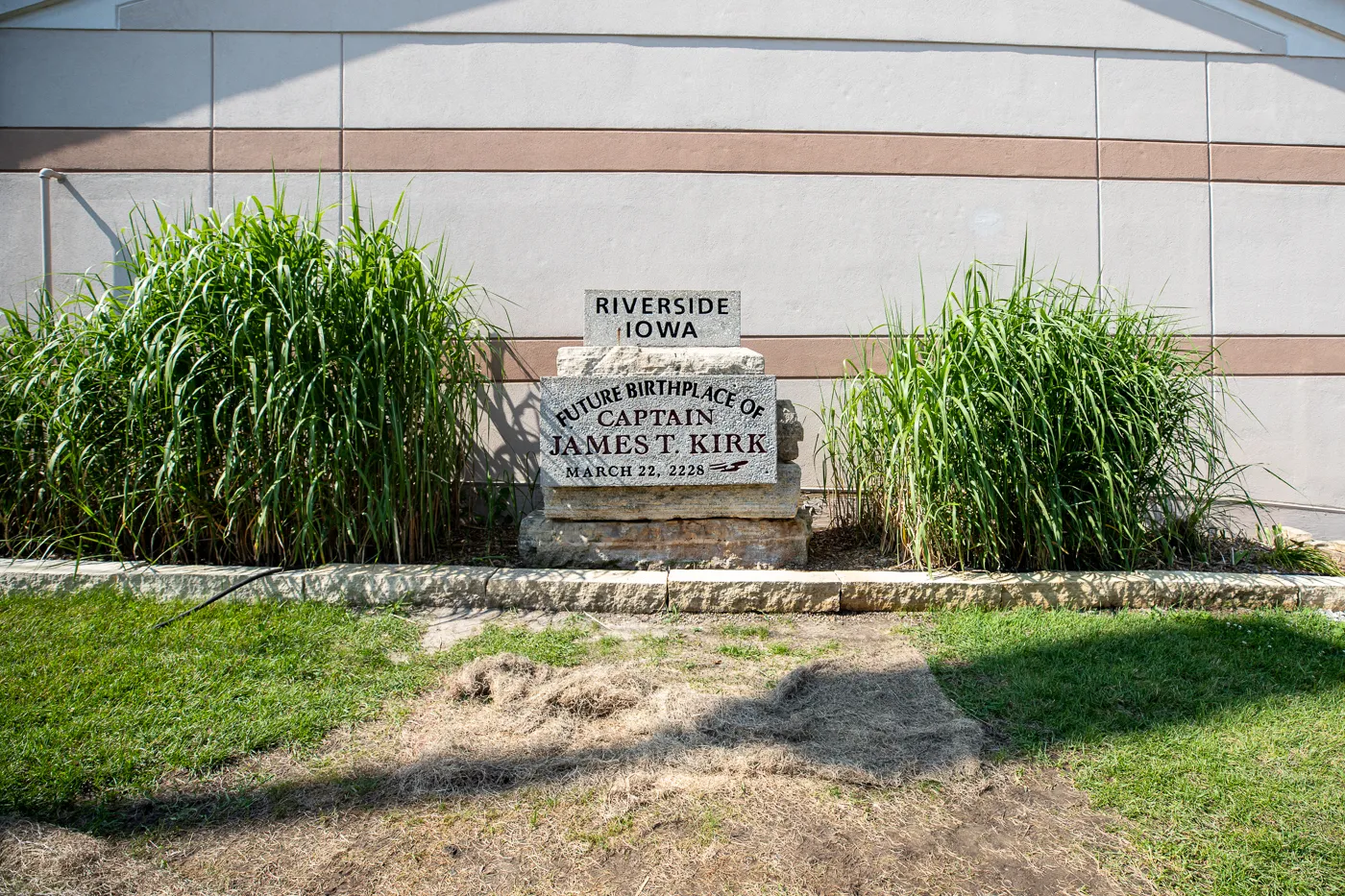 Pin this Iowa roadside attraction to save for later: