Off to see the Wizard? Following the Yellow Brick Road? Or…maybe just taking stroll through Chicago? Before you click your red heels together to return home, take a trip to the Land of Oz, Oz Park in Chicago, Illinois, a Wizard of Oz-themed park.
Oz Park Chicago is a public park in the Lincoln Park neighborhood that features statues of many of the characters from the famous book (The Wonderful Wizard of Oz) and movie (The Wizard of Oz). in 1976 is was officially named in honor of Lyman Frank Baum, the creator of The Wonderful Wizard of Oz, who was a Lincoln Park resident in the 1890s.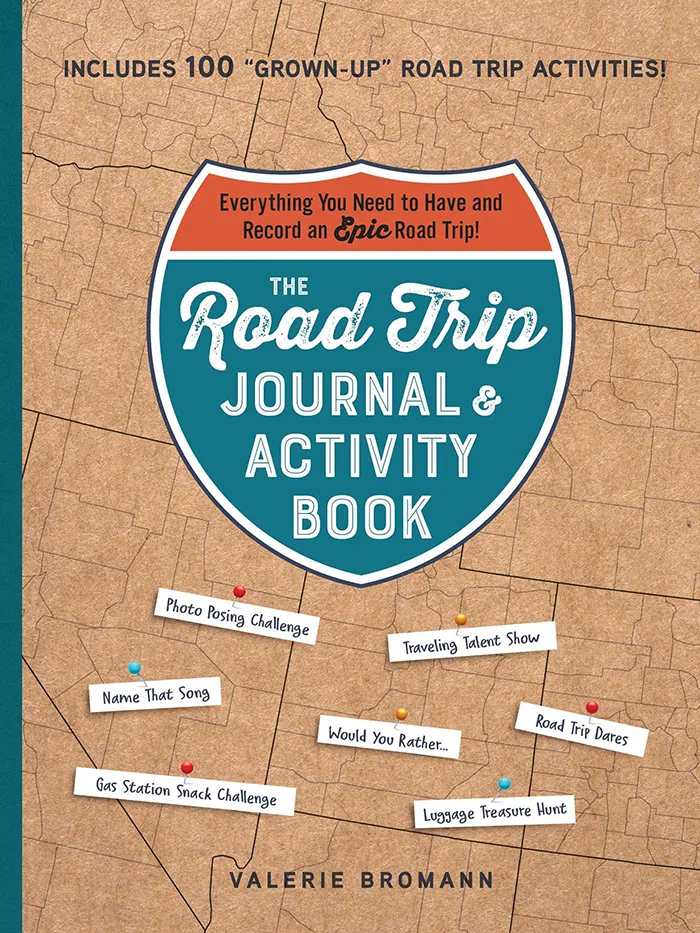 The Road Trip Journal & Activity Book
Everything You Need to Have and Record an Epic Road Trip!
Enjoy fun games and challenges to pass the time on your next road trip and have a keepsake to look back on for years to come with this entertaining must-have for your next vacation.
In the early 1990s artist John Kearney was commissioned to create sculptures of the main characters from the Wizard of Oz to display in the park. Over the next twelve years he created four: The Tin Man, The Cowardly Lion, The Scarecrow, and Dorothy and Toto.
Today those Wizard of Oz statues are the highlight of the Wizard of Oz Park in Lincoln Park, but aren't the only attractions. There's also an Emerald Garden and Dorothy's Playlot, named for both the famous character and a generous donor.
Statues in Oz Park in Chicago, Illinois:
Tin Man Statue
You can find the first Wizard of Oz statue at the northeast corner of the park: The Tin Man. He was installed in October 1995 and is made from old automobile parts. The one thing this statue doesn't have? A heart.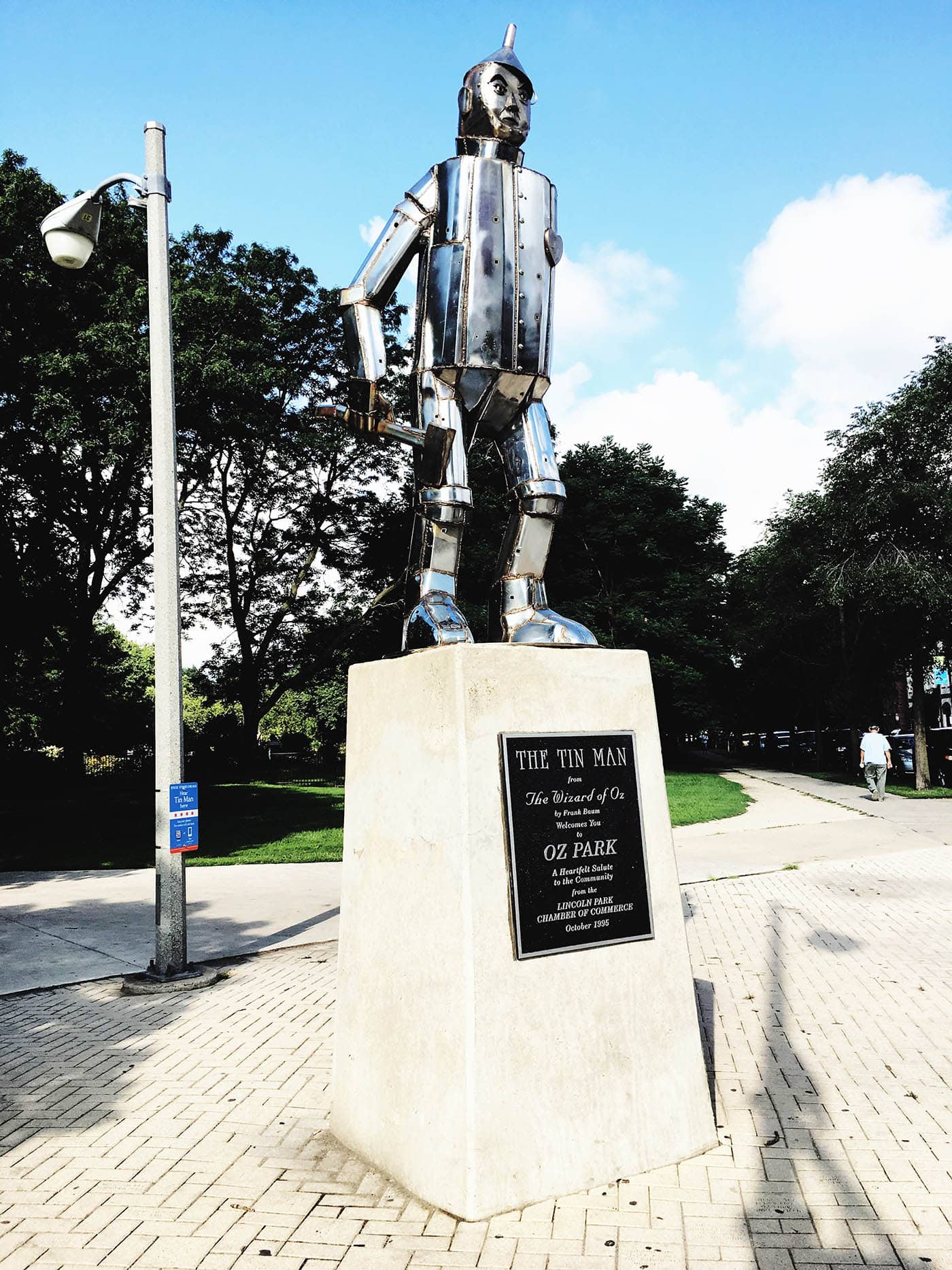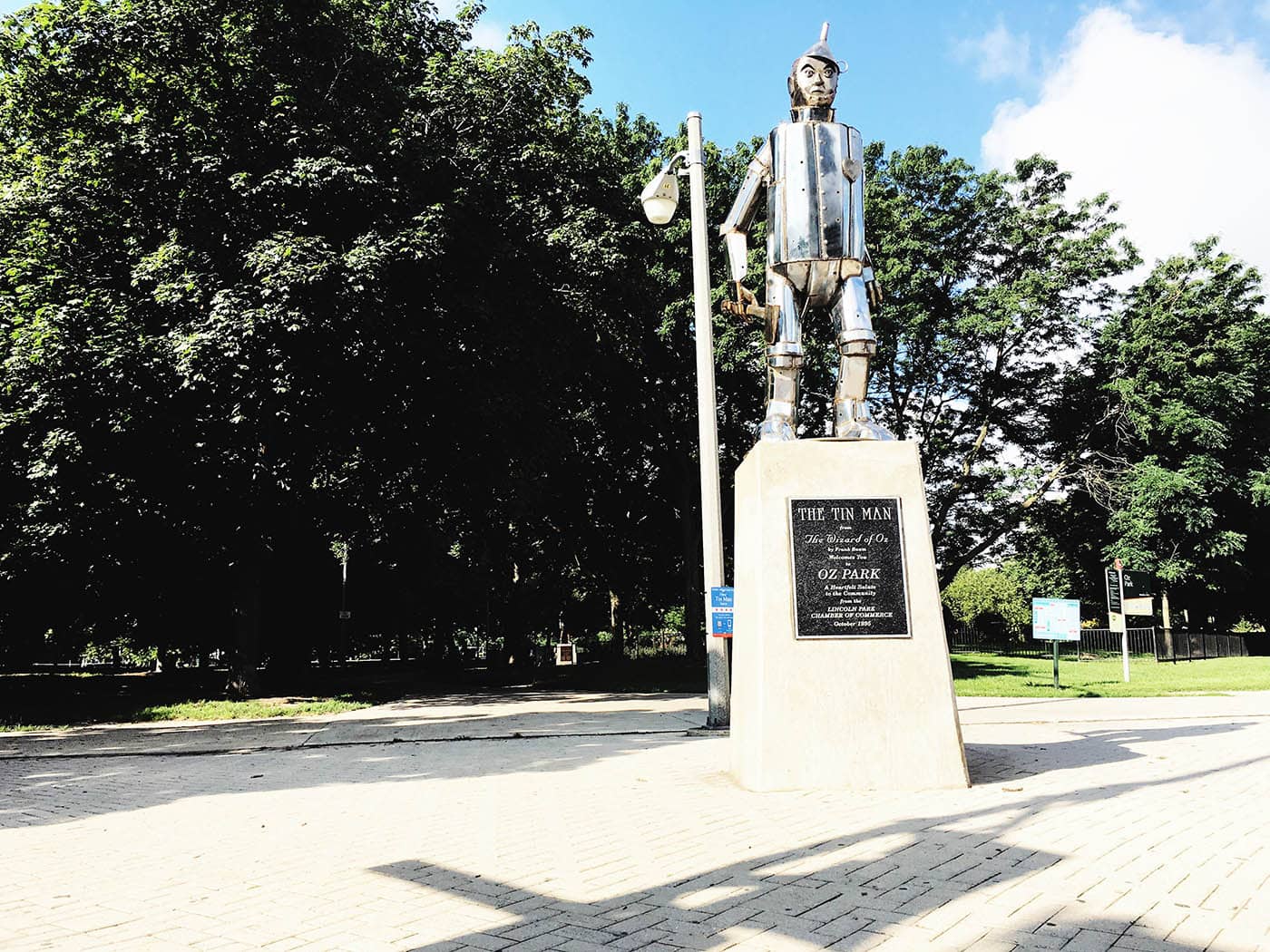 Cowardly Lion Statue
On the southeast corner of Oz Park in Chicago you'll find the bronze Cowardly Lion statue, which was courageously added in June 2001.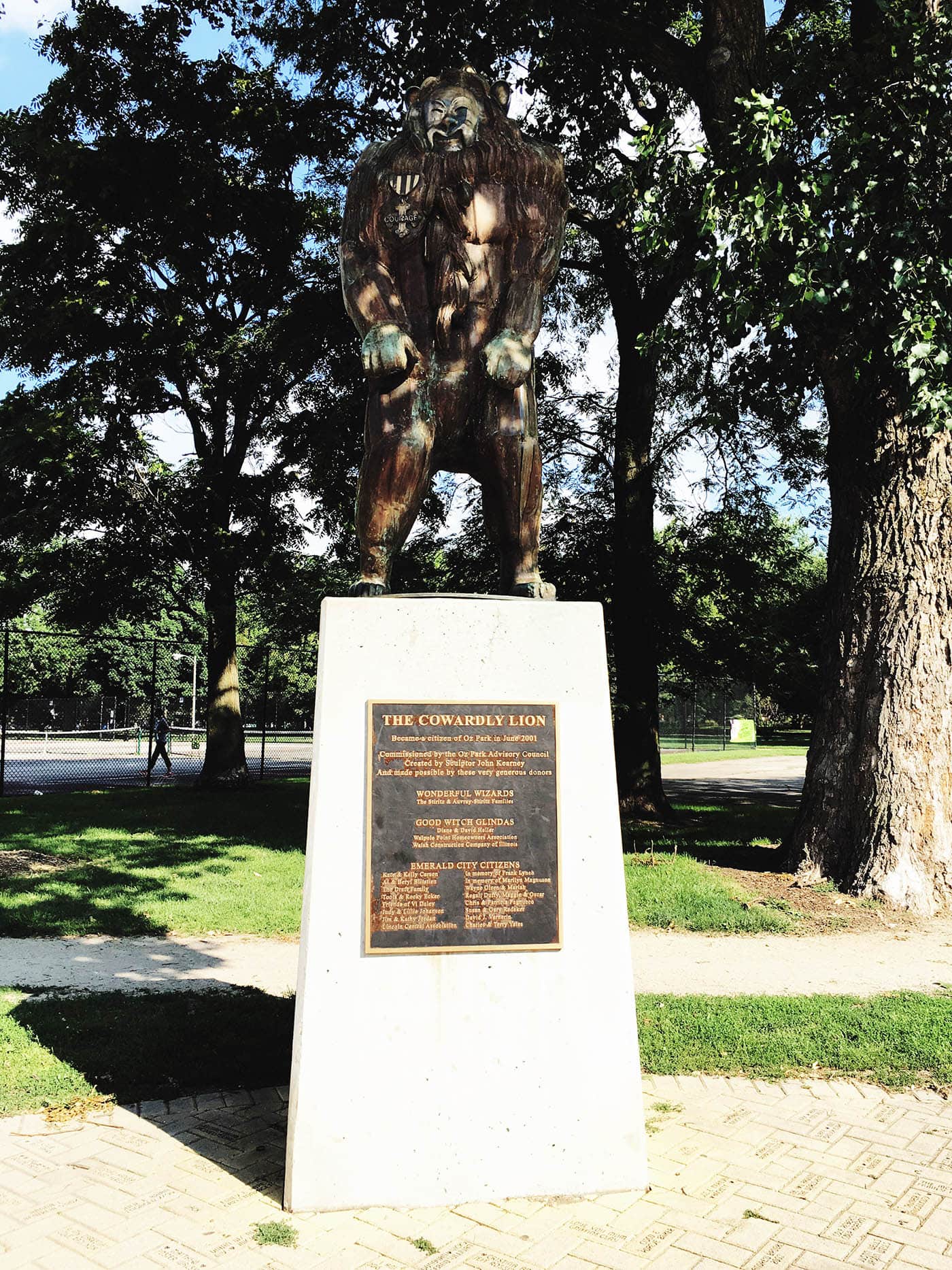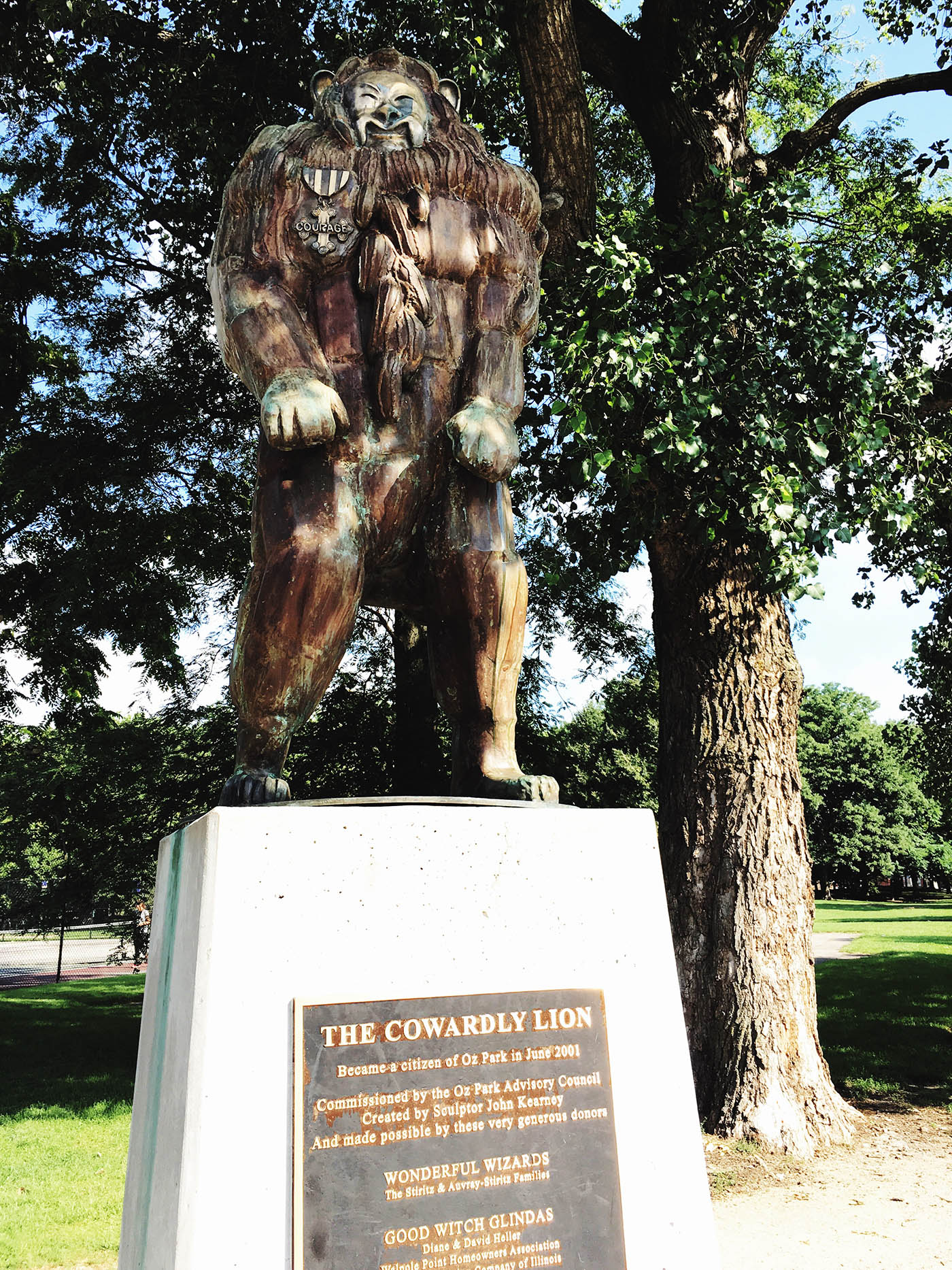 Wizard of Oz Scarecrow Statue
In June 2005, a 7-foot, 800 pound bronze statue of the Scarecrow was added to Oz Park. Unfortunately, I'm pretty sure artist John Kearney forgot to add a brain.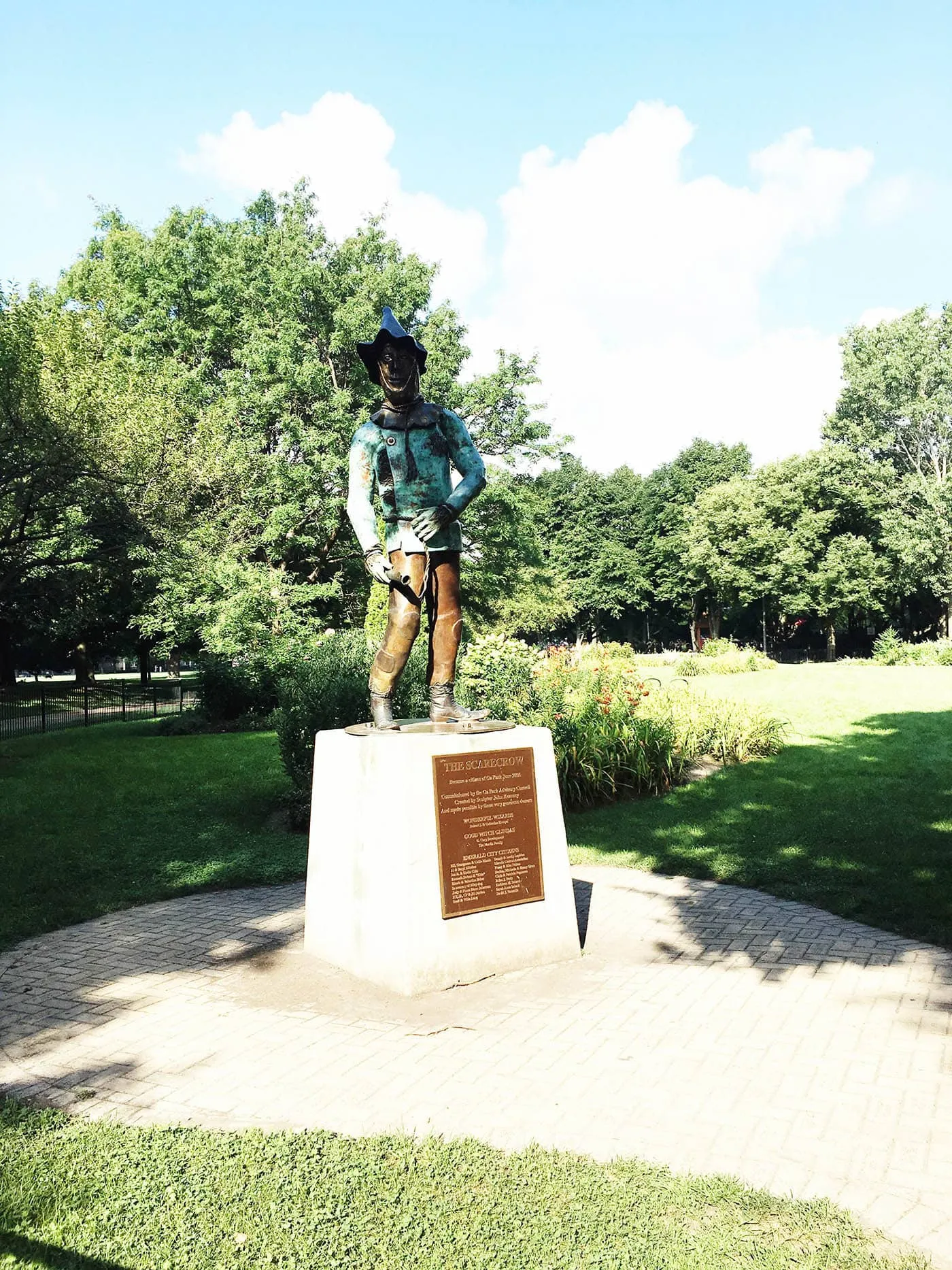 Dorothy and Toto Statue Statue in Oz Park
Though Dorothy and her little dog Toto are the main characters in The Wizard of Oz, Dorothy was the last addition to the park's collection of statues, and didn't come to the park until 2007. The bronze statue of Dorothy is prominently located at the west side of the park, ruby slippers and all.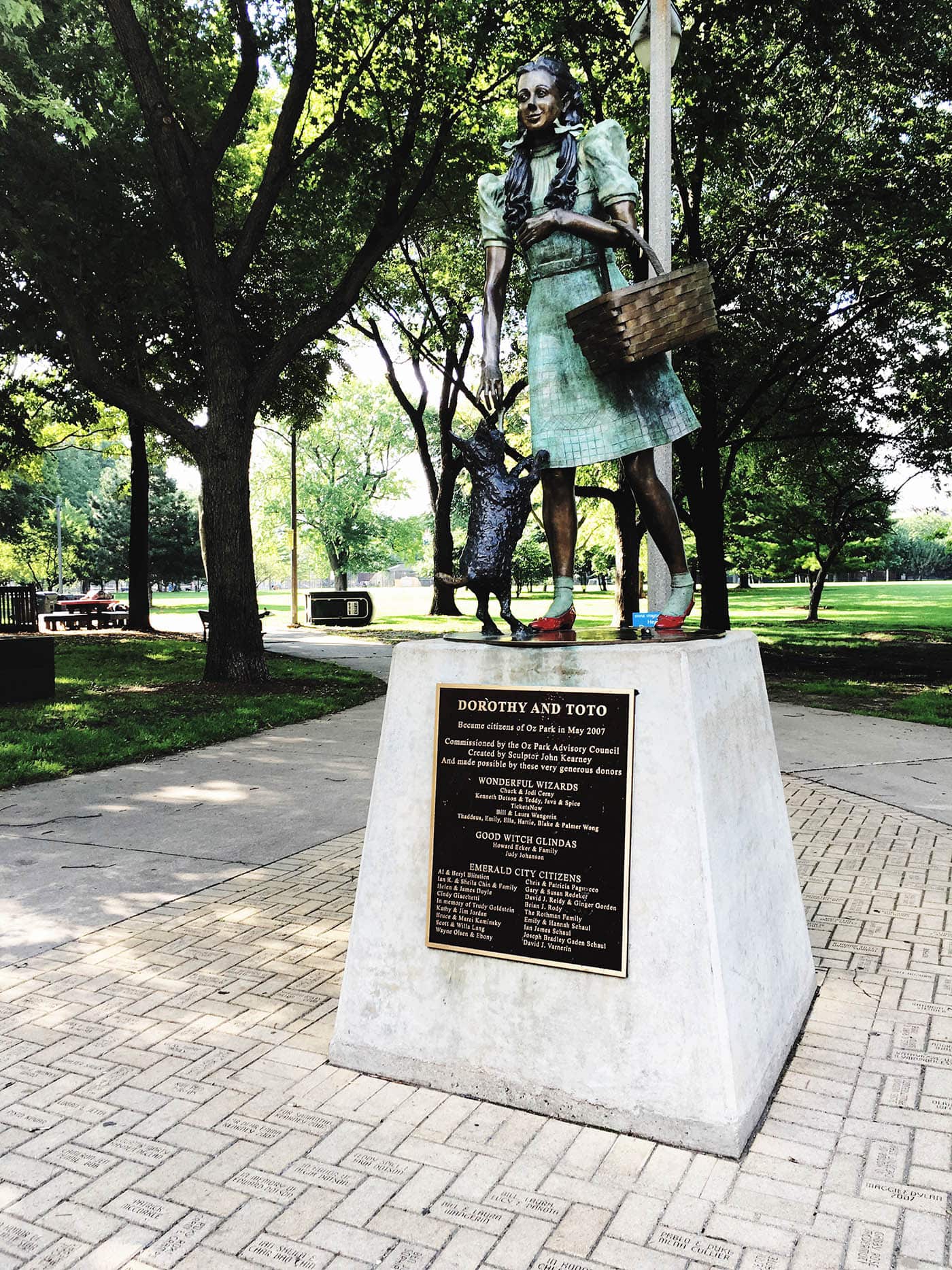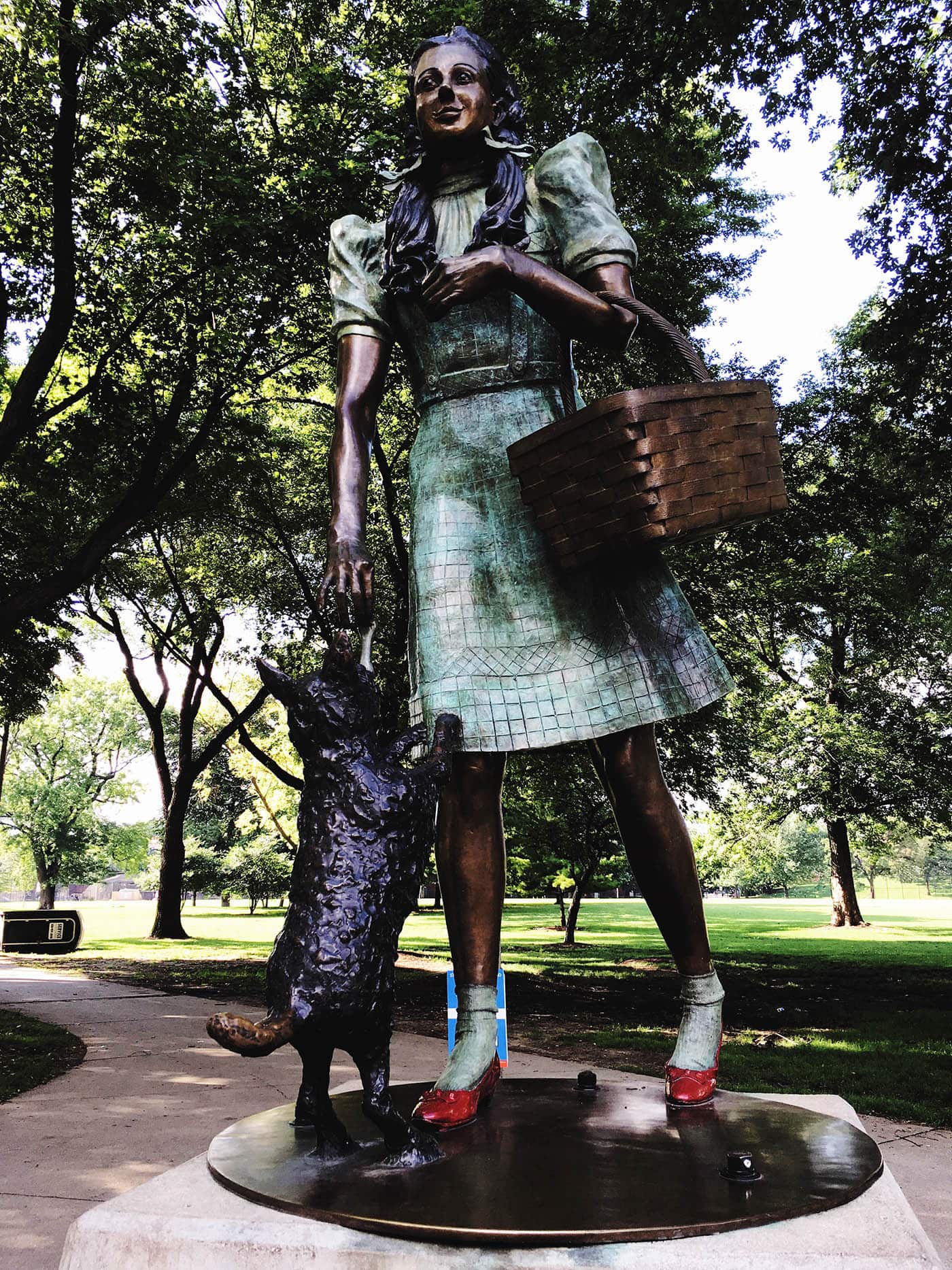 Next time you're in Chicago, follow the yellow brick road to Oz Park!
Looking for more roadside attractions in Chicago? Check out the Walt Disney Birthplace, the Big Monster Door at Big Monster Toys, Superdawg, and the Giant Indian on a Roof.
---
Wizard of Oz Statues at Oz Park
Location: 2021 N. Burling St., Chicago, IL 60614
Hours: 6 AM to 11 PM
Cost: Free to See
---
Pin this Chicago roadside attraction: