Are you planning a Delaware road trip and want to find all the best Delaware roadside attractions along your route? Whether you're driving across the state or vacationing on the coast, you won't want to miss these thirteen must-see places to go in Delaware. They're fun road trip stops and great additions to your travel itinerary or route.
Below are the 13 best roadside attractions in Delaware: from the monster of the speedway to a home from the future from a giant crab to a giant bull, from a big doctor's bag to a fountain of youth! You won't want to miss any of these bucket list worthy tourist traps and road trips stops on your Delaware vacation.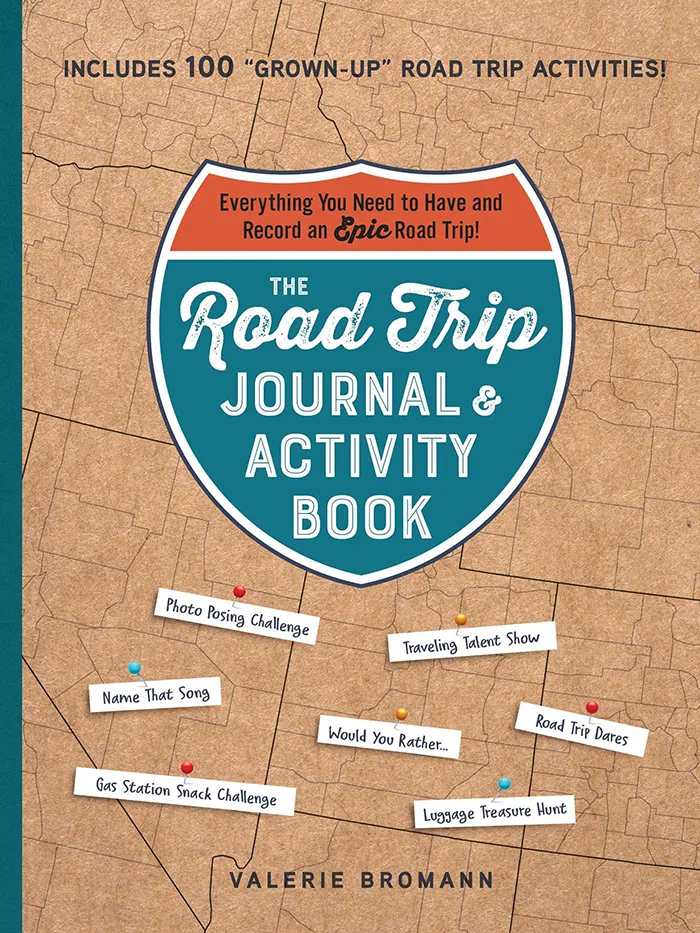 The Road Trip Journal & Activity Book
Everything You Need to Have and Record an Epic Road Trip!
Enjoy fun games and challenges to pass the time on your next road trip and have a keepsake to look back on for years to come with this entertaining must-have for your next vacation.
Ready to hit the road? Let's go! I call shotgun!
The 13 best Delaware roadside attractions (in no particular order):
1. Miles the Monster
Dover International Speedway, 1131 N Dupont Hwy, Dover, DE
Miles the Monster has served as the mascot for the Dover International Speedway (known as "The Monster Mile") since 2000. In 2008, a giant, 46-foot tall, 20-ton Miles the Monster was erected outside the complex, bursting from the roof. The world's largest monster has glowing red eyes can be seen from half a mile away and clutches a real racing car in his hands.
2. Our Lady Queen of Peace: 34-Foot-Tall Stainless Steel Mary
Holy Spirit Catholic Church, 12 Winder Rd, New Castle, DE
Local artist Charles C. Parks had already made a couple of giant Virgin Mary statues, which stood briefly in Delaware before being shipped off to California or Chicago, when the Catholics of Delaware commissioned one for themselves. The 34-foot-tall Our Lady Queen of Peace (dubbed Our Lady of the Delaware Memorial Bridge) can be found at Holy Spirit Catholic Church in New Castle and can be seen from the Delaware Memorial Bridge.
3. Oddporium
2115 Marsh Rd, Wilmington, DE
Oddporium is a "gallery of the peculiar and the bizarre." Since 2015 the oddities shop/museum has featured historical medical devices, a working Tesla coil, a cyclops pig, spiritual tools, skeletons, and more. The building itself has been standing since 1911 and was built by owner Ken Schuler's ancestors. Several of them have died on the property making this oddities shop even more mystical.
4. Big Crab
Old Mill Crab House, 8829 Waller Rd, Delmar, DE
The Old Mill Crab House in Delmar is known for its succulent crab dinners, tropical cocktails, and Pinchy, a giant red crab with dangling claws. This popular Delaware roadside attraction is a fun road trip stop. Dine in for a New England Steampot or snow crab with a side of hush puppies, and grab a selfie in front of the giant crab.
5. Futuro: UFO-Shaped House
Eagle Crest-Hudson Airport, 29710 Eagle Crest Rd, Milton, DE
Futuro Homes are pre-fab UFO-shaped houses designed by Finnish architect Matti Suuronen in 1968. After a handful of these Futuro House were built, an oil crisis forced production to stop, so only around 20 remain in the United States today. Two of those are in Delaware: one in Houston (a private residence at 4388 Deep Grass Lane) and one in Milton. The Milton Futuro House is erected near the runway at the Eagle Crest-Hudson Airport.
6. Skull Silo
Frightland, 309 Port Penn Rd, Middletown, DE
Frightland is a seasonal haunted house in Middletown. The silo out front is painted to resemble a ghoulish skull, visible year-round, but creepiest when it is lit up around Halloween. Also be sure to look for the crashed plane and a modified monster muffler man!
7. Steampunk Tree House
Dogfish Head Craft Brewery, 6 Cannery Village, Milton, DE
The Steampunk Tree House was originally a Burning Man installation created by artist Sean Orlando in 2007. In 2010 it was bought by Dogfish Head and reinstalled at their brewery. The 40-foot tall treehouse is made from recycled steel plates and features alien-like tentacles surrounding the main cabin.
8. Giant Doctor's Bag with Stethoscope
Apex Medical Center, 537 Stanton Christiana Rd, Newark, DE
At Apex Medical Center in Newark you'll find this Delaware roadside attraction: a giant old-fashioned doctor's bag with an equally big stethoscope falling from the top.
9. Propeller From Aircraft Carrier USS Shangri-La
Meding's Seafood, 3697 Bay Rd, Milford, DE
This 50,000 pound propeller once helped motor the USS Shangri-LA, a US Navy aircraft carrier. It was bought from the government in 1991, installed in front of Meding's Seafood in Milford, and has been a popular Delaware tourist attraction ever since.
10. Big Amish Man Statue
Xtreme Graphix, 1514 Bay Rd, Milford, DE
This 20-foot-tall giant Amish man statue has worn many hats over the years, so to speak. He has stood outside of a pancake house, then a used car lot, all the while wearing his actual wide-brimmed hat and suspenders. Now the 400-pound fiberglass landmark lives in front of a graphics studio
11. 2nd Time Designs Metal Characters
26380 John J Williams Hwy, Millsboro, DE
You'll find a grand menagerie of characters made from recycled metals in front of 2nd Time Designs in Millsboro. Ever growing and ever changing, you'll likely find a giant fish, a fisherman, giraffes, dinosaurs, Spongebob Squarepants, and even a lounging mermaid.
12. Bob the Bull: Chef's Hat and Glasses
30381 Armory Rd, Dagsboro, DE
A spiffy looking giant bull awaits at Parsons Farms Produce. This giant bull sports a red and white checked chef's hat, thick white glasses, and a red kerchief. He's often dressed up for holidays so you might find him donning a costume for Halloween! This big bull used to live in Ocean City, Maryland, and then Chincoteague, Virginia before coming to the farm.
13. Fountain of Youth
536 Pilottown Road, Lewes, DE
The Lewes Chamber of Commerce built this Fountain of Youth gazebo in 1937 (but local legend says it was discovered by Dutch colonists in 1631). Stop by for some fun Instagram photos and I'd tell you to take a sip from the well, but it dried up long ago.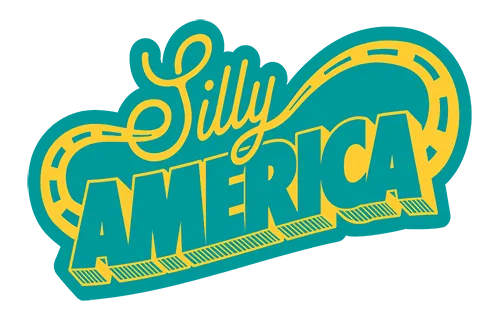 Pin this list of the 13 best Delaware roadside attractions: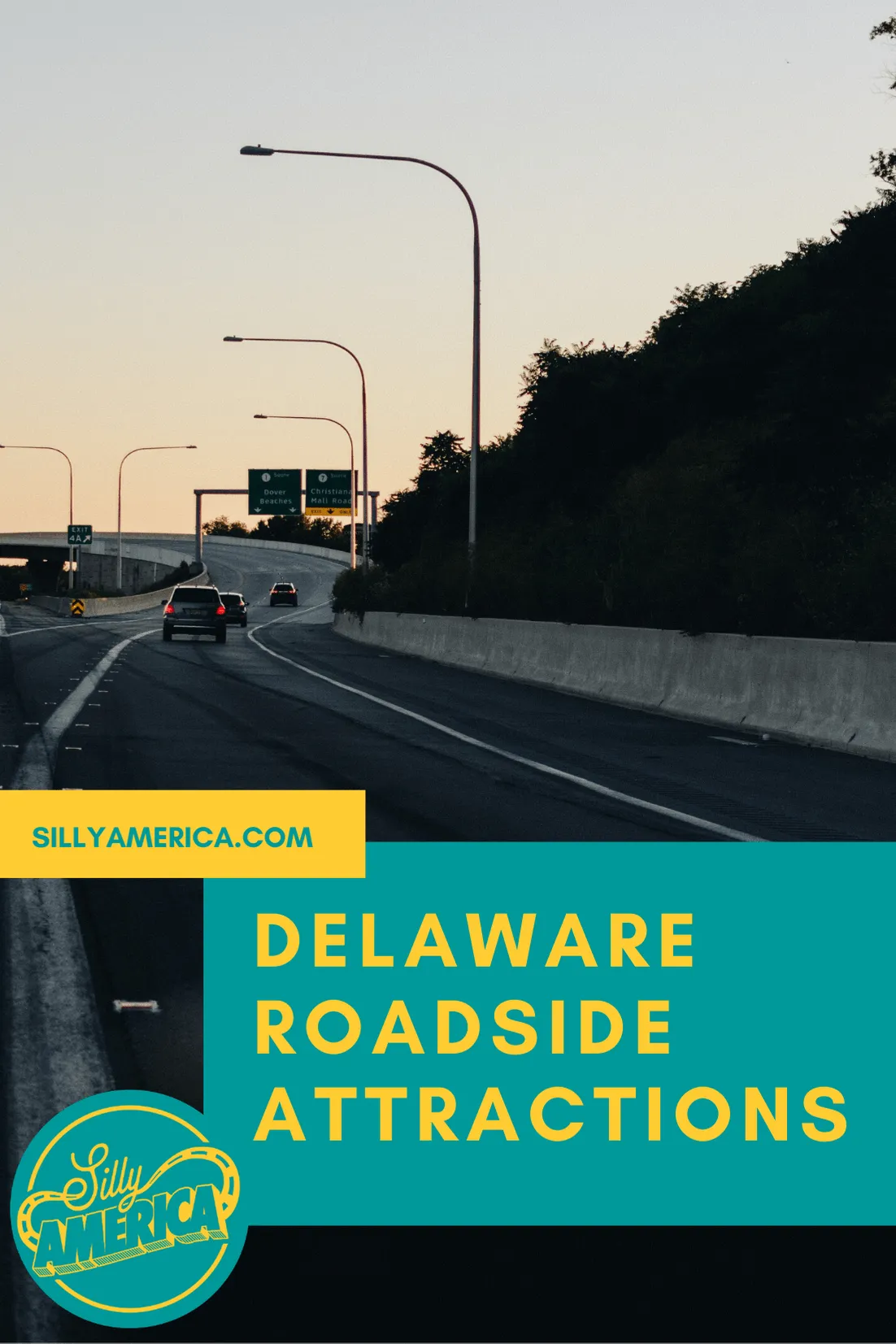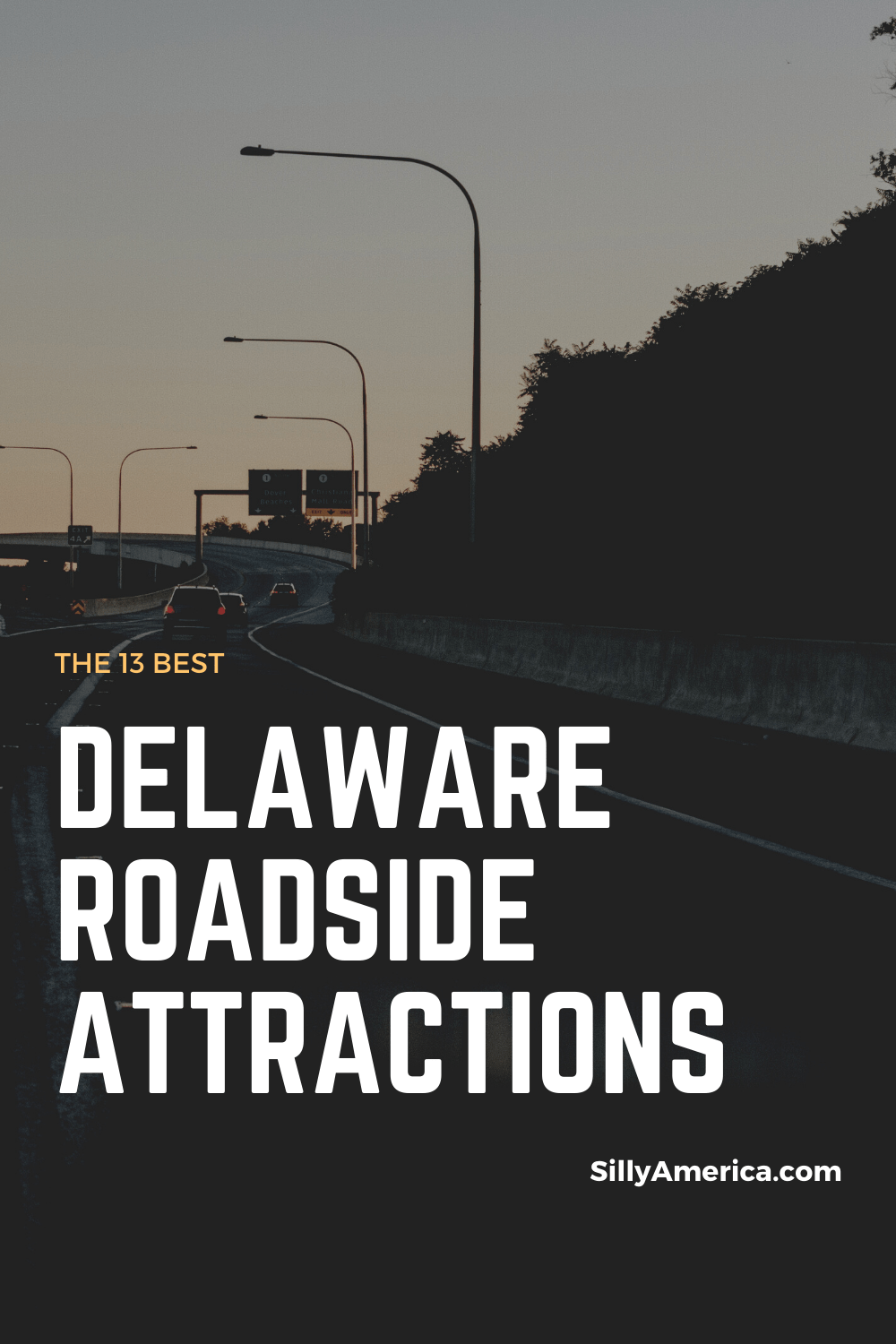 Photo by Jose Fontano on Unsplash