Are you planning a Vermont road trip and want to find all the best Vermont roadside attractions along your route? Whether you're driving across the state, leaf peeping in the fall, or spending time on Burlington's Church Street Marketplace, you won't want to miss these fifteen must-see places to go in Vermont. They're fun road trip stops and great additions to your travel itinerary or route.
Below are the 15 best roadside attractions in Vermont: from giant gorilla holding a Beetle to a giant monster hiding in a lake, from a haunted bridge to a chapel for dogs, from a pair of whale tails to a towering filing cabinet! You won't want to miss any of these bucket list worthy tourist traps and road trips stops on your Vermont vacation.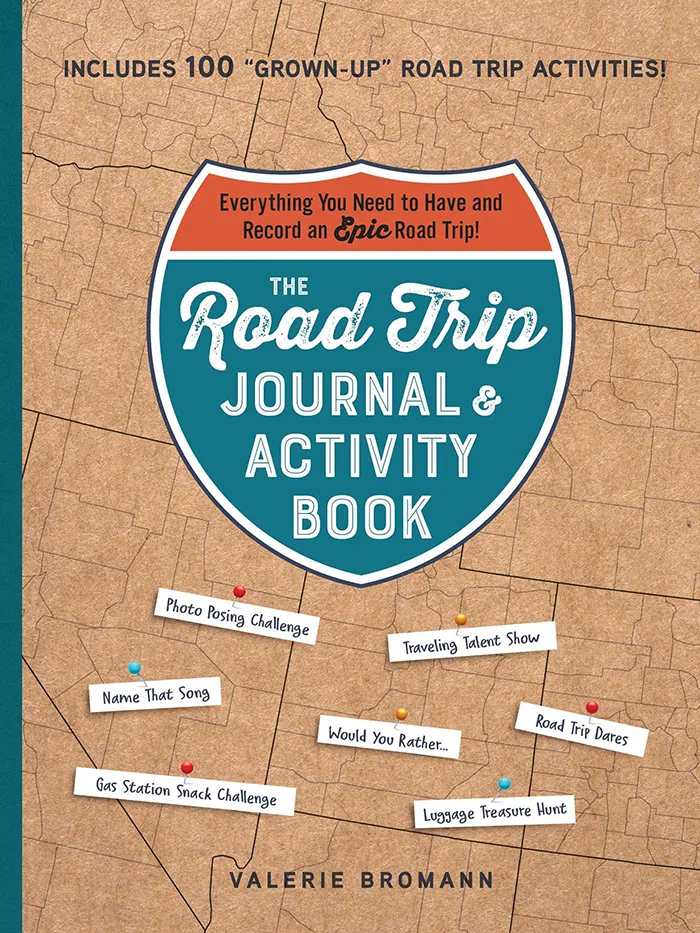 The Road Trip Journal & Activity Book
Everything You Need to Have and Record an Epic Road Trip!
Enjoy fun games and challenges to pass the time on your next road trip and have a keepsake to look back on for years to come with this entertaining must-have for your next vacation.
Ready to hit the road? Let's go! I call shotgun!
The 15 best Vermont roadside attractions (in no particular order):
1. Gorilla Holding a VW Beetle
2829 US-7, Salisbury, VT
"Queen Connie" is a giant King Kong of a gorilla holding up a real Volkswagen Beetle in his up-stretched left hand. Artist T.J. Neil created the Vermont roadside attraction in 1987 out of steel-reinforced concrete for Pioneer Auto Sales. The owners of the business wanted a big and memorable advertising icon to place outside and draw people into the car dealership. While one of the gorilla's arms stretches above her head to hold the car, the other is stretched down, palm up, so visitors can climb in for photos with this local legend.
2. Shelburne Museum's Landlocked Ship
6000 Shelburne Rd, Shelburne, VT
The Shelburne Museum celebrates founder and eccentric spender Electra Havemeyer Webb. After coming into an inheritance at 18 she spent the rest of her life purchasing stuff and it's all on display for visitors. The Shelburne Museum features her 80,000 items (and more) spread across 39 buildings across 45 acres. One of the highlights to see is the Ticonderoga: a vertical beam sidewheel steamship that is 220-feet long and weighs 892 tons. The landlocked ship was brought in from Lake Champlain.
3. World's Tallest Ladderback Chair
125 Washington Ave, Bennington, VT
Bennington's Big Chair has seen many forms, and many tragedies through the years. It was originally installed in front of Haynes and Kane furniture store in the late 1940s and then replaced with a larger 19-foot version in 1969. That chair was torn down in 2000, after years of rot took its toll. That store closed and, eventually, the space was taken by a new furniture store, LaFlamme's, who re-erected the World's Tallest Ladderback Chair. That chair has since collapsed, been adjacent to a fire, and survived the company's bankruptcy. It now lives, still in town, in front of the Tri State Area FCU.
4. Emily's Bridge
Covered Bridge Rd, Stowe, VT
Vermont has no shortage of picturesque covered bridges. But none others are quite as haunted as this one. Stowe's Gold Brook Bridge is better known as "Emily's Bridge," after the ghost that haunts it. Though the story varies, legend says that a woman named Emily, jilted by love, died on the bridge and her spirit never left. Prepare for strange sightings, mysterious scratches on your car, weird noises, and maybe even a glimpse at a ghost.
5. Whale Tails and Whale Tails 2
VT-66, Randolph, VT
I-89, South Burlington, VT
In the 1990s a glorious set of giant whale tails, 13-feet tall, were installed in Randolph. This impressive Vermont roadside attraction titled "Reverence" stayed there for many years, but, in the 2000s a developer bought the property and they were moved to South Burlington. In 2019, Randolph decided they wanted their whale tails back, so they commissioned the original artist, Jim Sardonis, to make a new set of 22-foot tall tails, titled "Whale Dance". You can now visit both of these sets of giant whale tails on a Vermont road trip.
6. Largest Zipper in North America
203 N Main St, Barre, VT
"Unzipping the Earth" is probably the Largest Zipper in North America, if not the world. It was built by artist Chris Miller in 2013 after being commissioned by Studio Place Arts, a visual arts center in historic downtown Barre, to create something in their narrow passageway. The zipper is made from Barre gray granite and is 74-feet long by almost 6-feet wide.
7. The Dog Chapel
143 Parks Rd, St Johnsbury, VT
After a near-death experience, folk artist Stephen Huneck decided to build a chapel. But this church wasn't built for man, it was built for man's best friend. "Dog Mountain" celebrates the spiritual bond between human and canine and is open to both, no matter their faith. The cozy chapel features a white steeple topped with a winged lab, stained glass windows and sculptures featuring dogs, and walls full of notes and photos from visitors in remembrance of beloved pets. Outside a sign reads: Welcome all creeds, all breeds, no dogmas allowed.
8. Champ the Lake Monster Statue & Monument
King St., Burlington, VT
Lake Champlain provides a breathtaking backdrop for swimming, boating, or monster sighting. Yes, monster sighting. Lake Champlain is home to a long, humped, flippered lake monster lovingly dubbed "Champ" by locals. Around Burlington you'll find many homages to the local legend but two of the must-see Vermont roadside attractions in this town are a big, cartoon-like green fiberglass statue of Champ and a stone monument by the pier.
9. Fire Hydrant Jack
5347 Shelburne Rd, Shelburne, VT
The Fire Hydrant Jack in Shelburne is a recreation of a favorite childhood toy, the jack, made out of bright red fire hydrants welded together. Created by artist Chris Sharp the sculpture was created as tribute to the firefighters of 9/11.
10. Ben & Jerry's Flavor Graveyard
1281 Waterbury-Stowe Road, VT-100, Waterbury Village Historic District, VT
Ben & Jerry's is an ice cream empire with a hippie twist. Known for their outlandish flavors and no-holds barred commentary, they've been scooping out pints since 1978. But sometimes good ice cream must come to an end. At the Ben & Jerry's factory in Waterbury you'll find the Flavor Graveyard: a place to pay respect to discontinued ice cream flavors. Visit the grassy enclave to view the gravestones marking each pint's demise and read the epitaph's that describe their life and flavor. All 34 or so retired flavors "rest in pint" including long-time favorites like Wavy Gravy and to one-time limited editions like Schweddy Balls.
11. The Museum of Everyday Life
3482 Dry Pond Rd, Glover, VT
The Museum of Everyday Life celebrates the mundane. Clare Dolan has curated the collection of commonplace items — like safety pins, matchbooks, toothbrushes, and clocks — in a Glover barn. Explore the permanent collections and special exhibits on a self-service tour! (And don't forget to turn off the lights on your way out!)
12. Knight's Spider Web Farm
124 Spider Web Farm Rd, Williamstown, VT
Knight's Spider Web Farm declares itself to be "Home Of The Original Web Site." Will Knight ("The Original Spider Man") oversaw the orb-weaver spiders on his farm, and put them to work building intricate webs on hanging frames. The webs were then spray painted, lacquered, and mounted. The latest webs are on display at the farm and for are for sale. Sadly, the barn caught fire in 2016 and, in 2017, Knight passed away. But the family has since rebuilt and now welcome visitors once again.
13. Vermontasaurus
104 Robinson Hill Rd, Post Mills, VT
The Vermontasaurus is a 122-foot long by 25-foot high sculpture of a dinosaur made from scrap wood. It was created by retired school teacher and balloon manufacturer Brian Boland near the Post Mills Airport. In 2012 the Jurassic sculpture partially collapsed but Boland, along with a team of volunteers, rebuilt the dino…and made a baby version to stand beside it!
14. Flying Monkey Sculptures
1 Main St, Burlington, VT
You might have heard of having a monkey on your back, but how about having a monkey on your roof? In Burlington you'll find six giant flying monkeys on the roofs of two of the buildings on the harbor. Two of the sculptures were originally created in the 1970s for a Wizard of Oz-themed waterbed store called Emerald City. The business closed and they eventually moved to the top of Burlington Union Station (now One Main). These big flying monkeys were so popular more were installed there and on an adjacent building.
15. World's Tallest Filing Cabinet
220 Flynn Ave, Burlington, VT
In 2002 artist Bren Alvarez created the World's Tallest Filing Cabinet. The tall, skinny tower stretches into the sky with 38 drawers, said to signify the number of years worth of paperwork Alvarez acquired on another project. This is a must-see roadside attraction to visit on a Vermont road trip!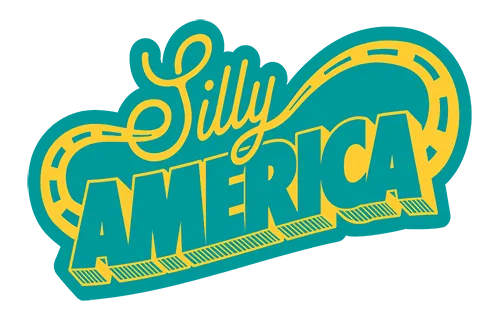 Pin this list of the 15 best Vermont roadside attractions: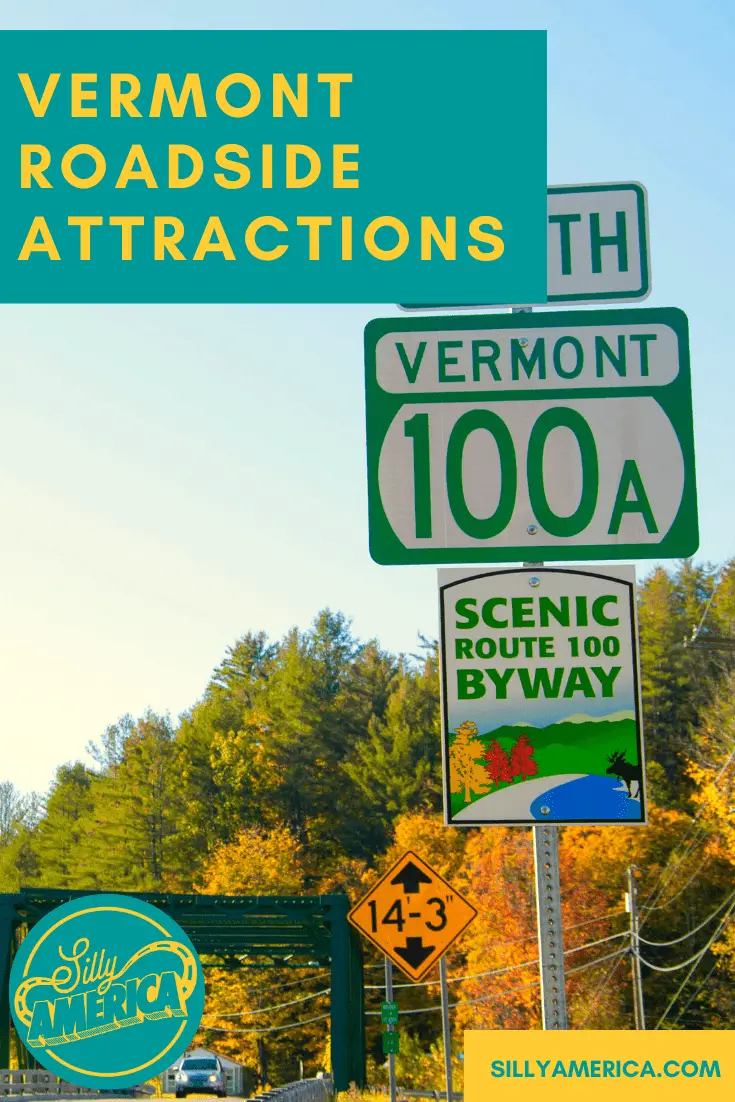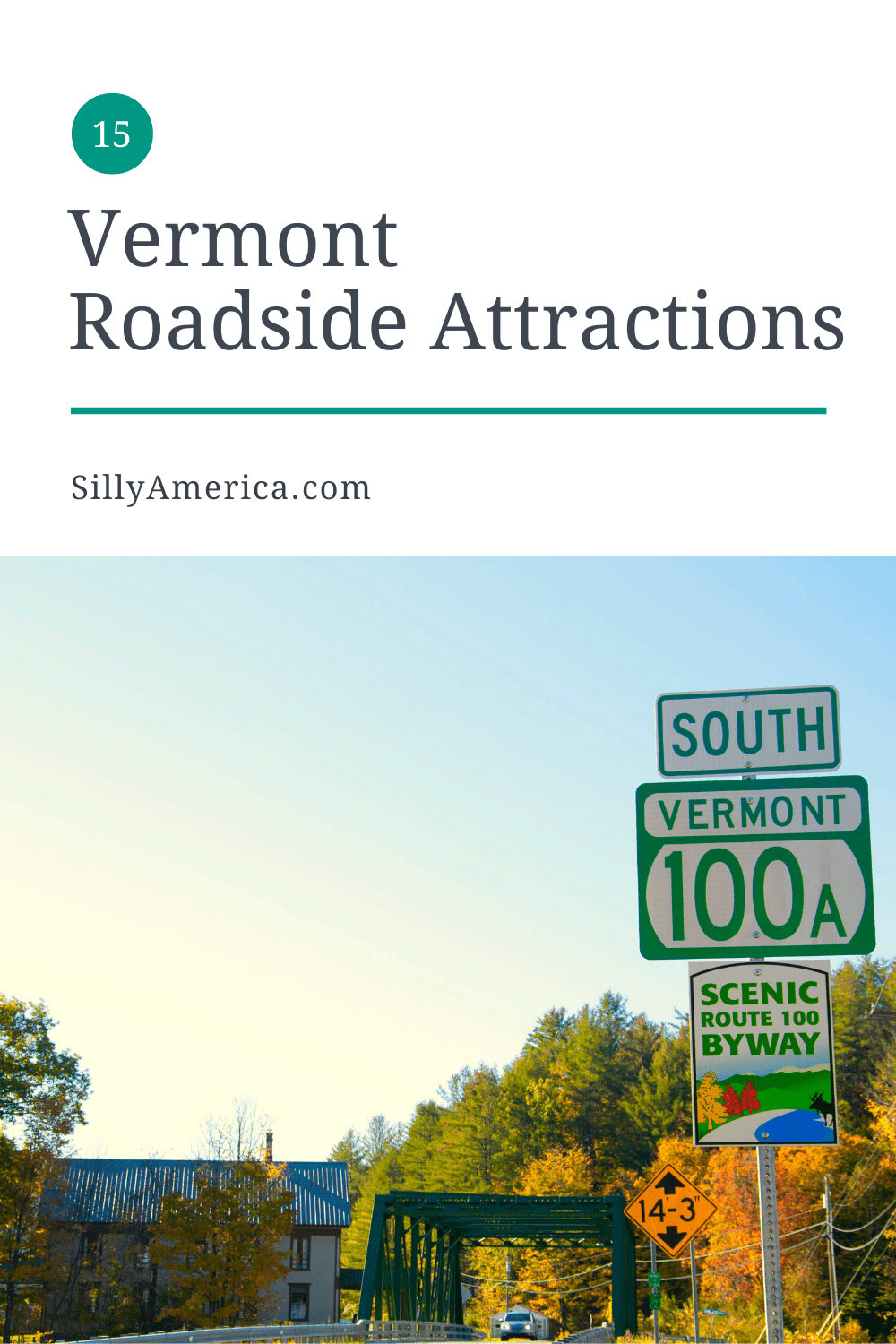 Image by Eveline de Bruin from Pixabay