If you're driving through Arizona on a Route 66 road trip, you might find a few native chuckwalla lizards on the side of the road. But I guarantee you won't find any bigger than this one: the King Chuckwalla Statue in Kingman, Arizona.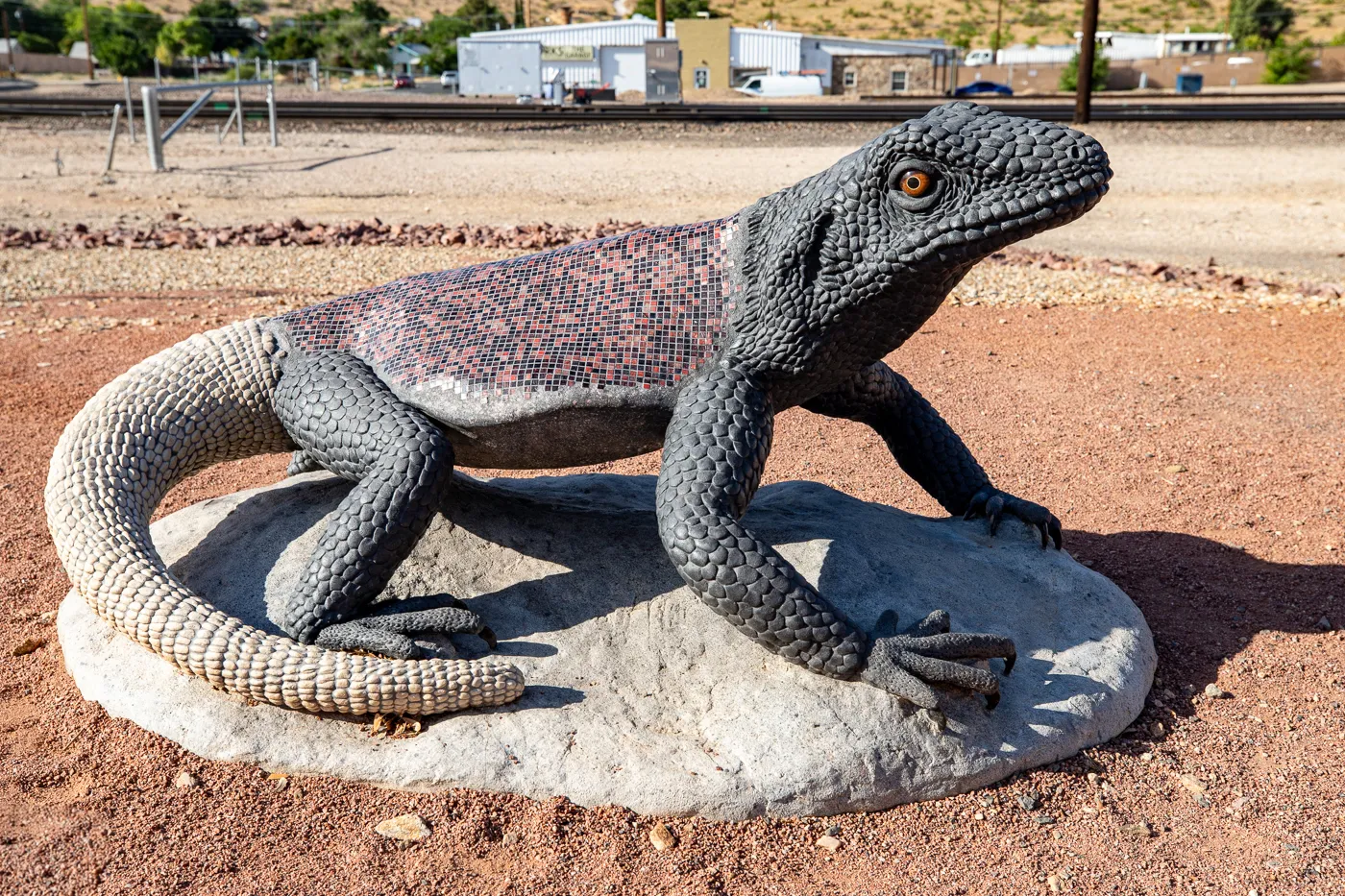 Chuckwallas are stocky, wide-bodied lizards that are primarily found in arid regions of southwestern United States and northern Mexico. As such, they are commonly found in Kingman, Arizona. Which is why you can find this giant chuckwalla statue there, right on Route 66, on the southwest corner of Fourth Street and Andy Devine Avenue.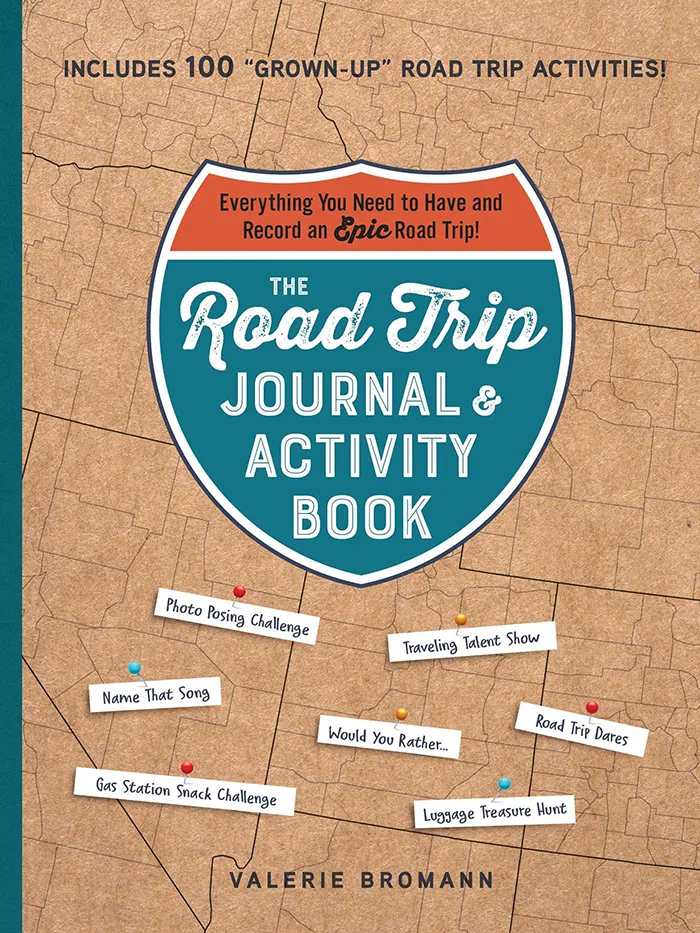 The Road Trip Journal & Activity Book
Everything You Need to Have and Record an Epic Road Trip!
Enjoy fun games and challenges to pass the time on your next road trip and have a keepsake to look back on for years to come with this entertaining must-have for your next vacation.
Size wise, the lizards can reach between 14 and 20 inches long. This chuckwalla is a little bigger than that. At 7-feet long by 3-feet tall by 4-feet wide and 1,800 pounds, it just might be the world's largest chuckwalla.
The sculpture was commissioned as part of Kingman Arizona's Art in Public Places program and was installed on February 9th, 2018. California artist Solomon Bassoff of Faducci created the lizard out of steel, bronze, concrete, and mosaic glass.
Come see this roadside attraction on your Route 66 road trip through Kingman. Looking for more? Add these to your road trip itinerary: Kingman Visitor Center and Route 66 Museum, the Kingman Drive Through Route 66 Sign, Mr D'z Route 66 Diner, Giganticus Headicus, the Yellow Route 66 Mural, and the World's Longest Map of Route 66.
Spening the night in Kingman? Don't forget to book a room at the famous El Trovatore Motel!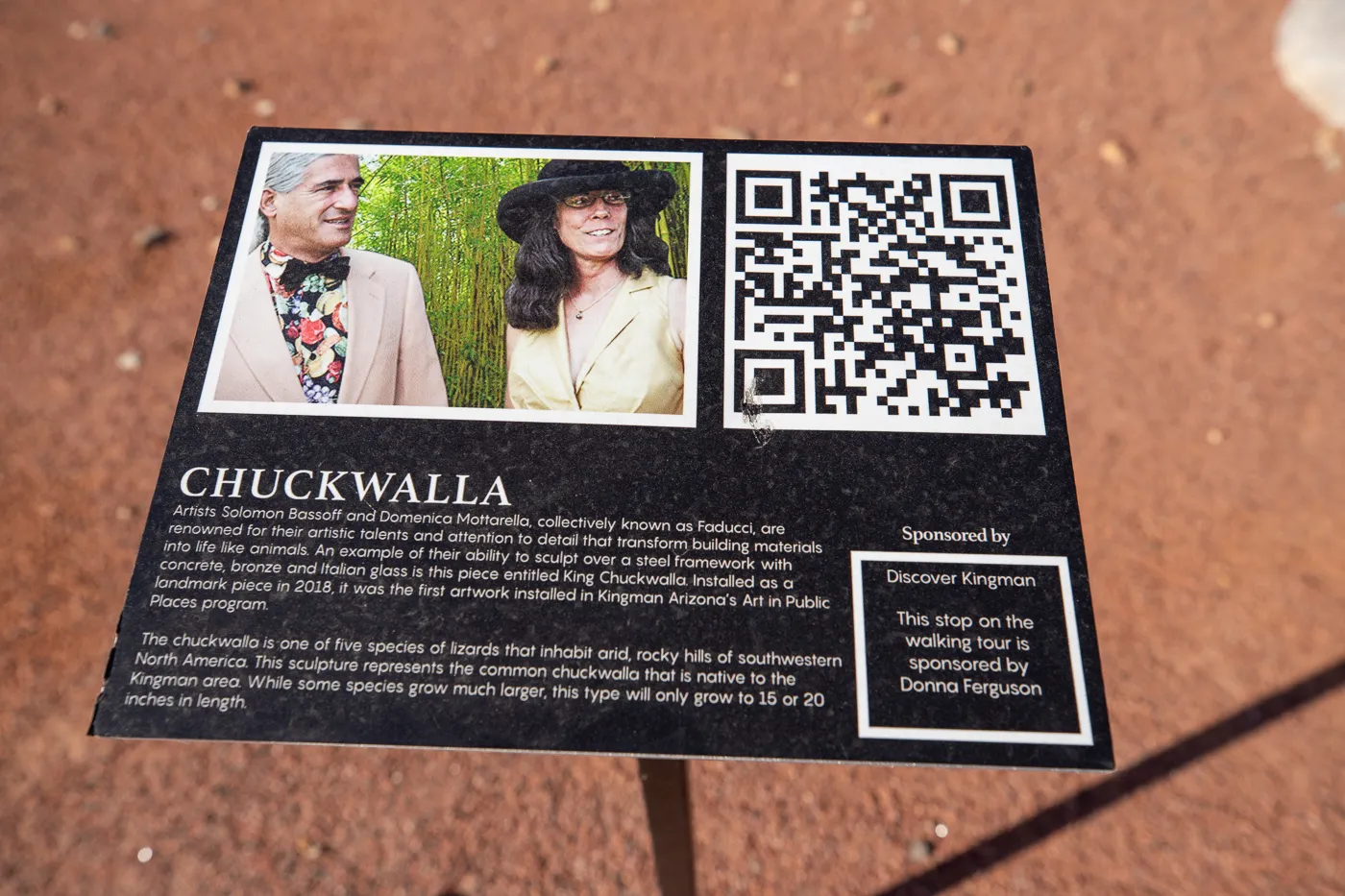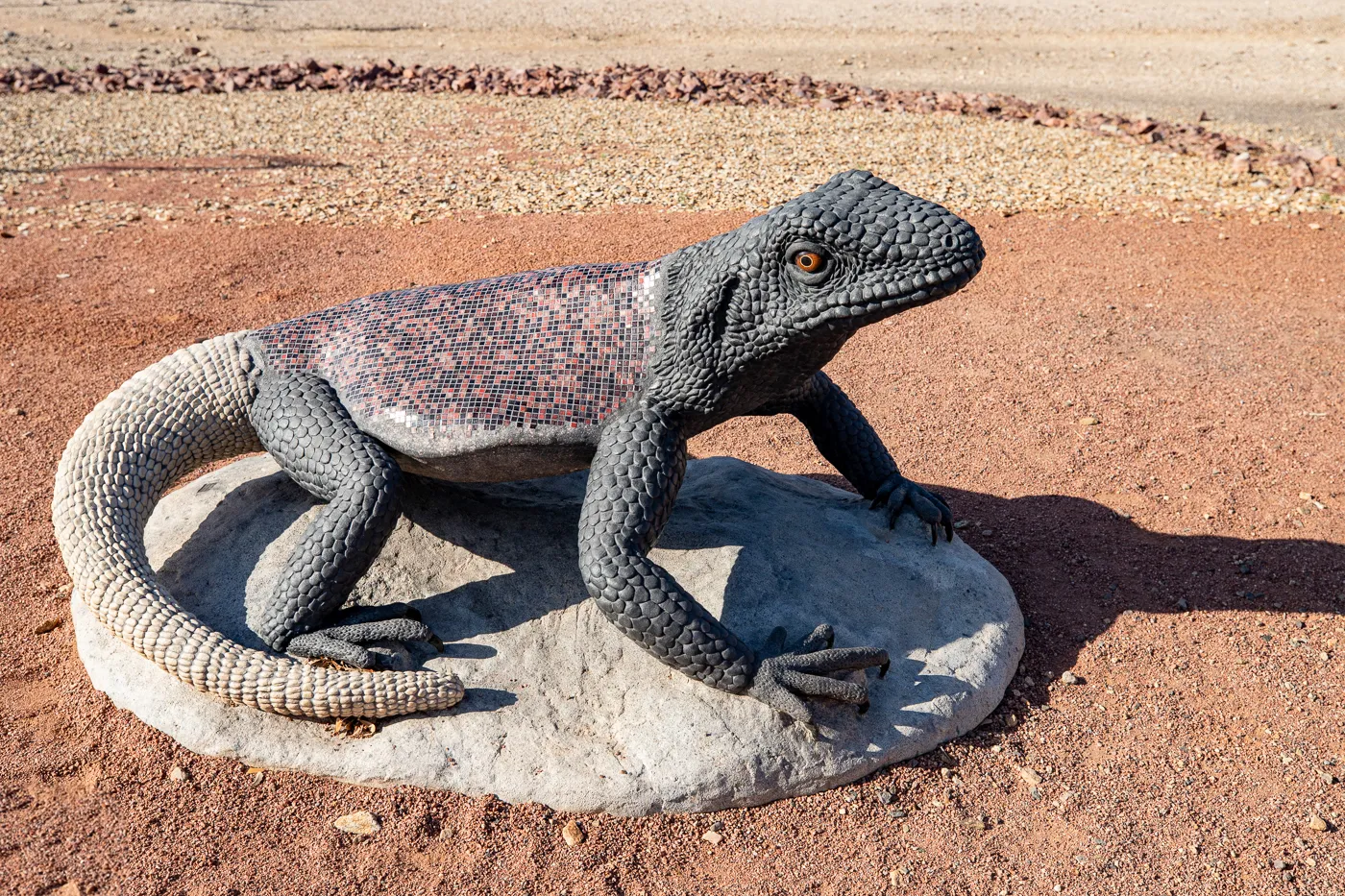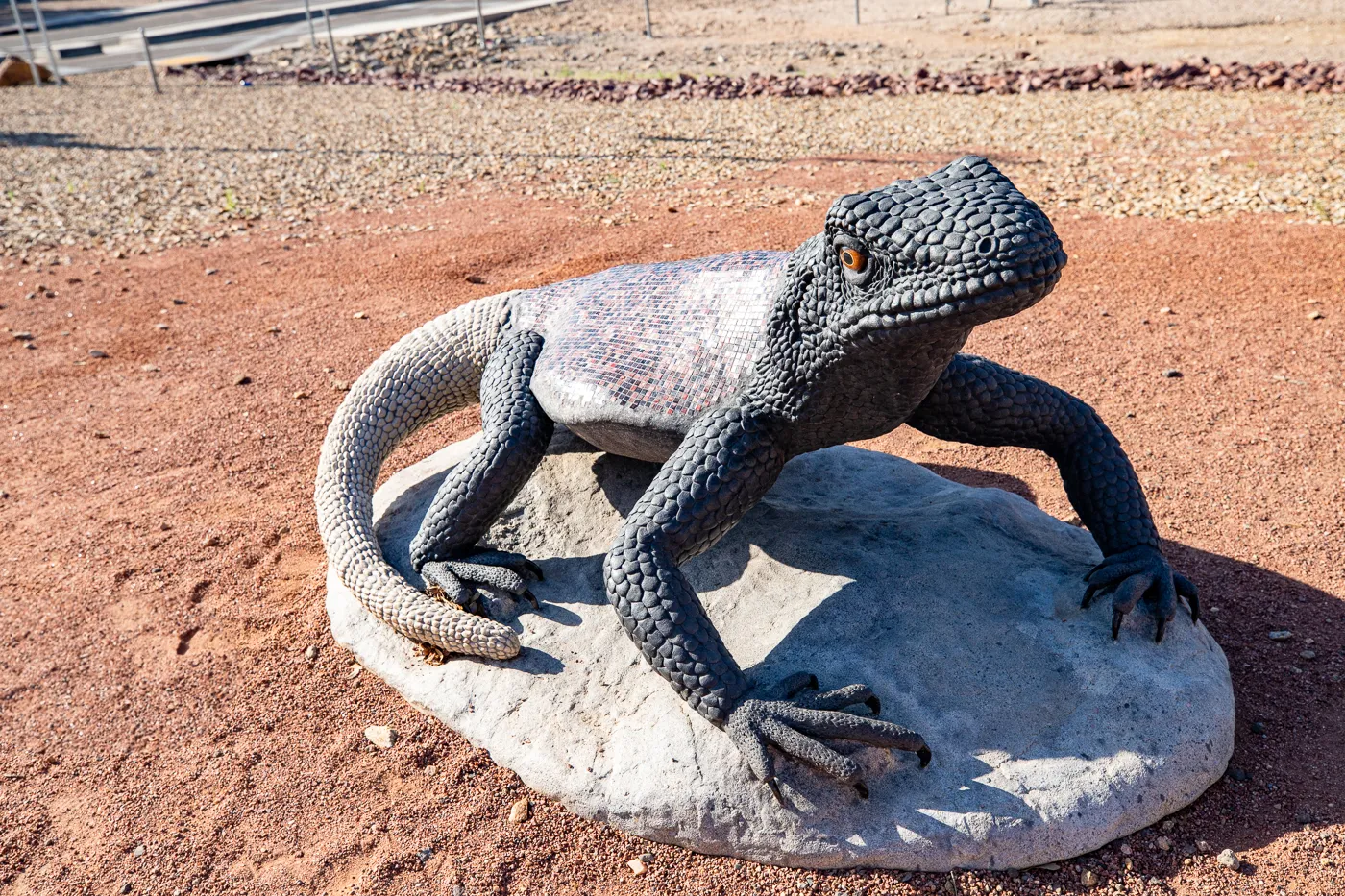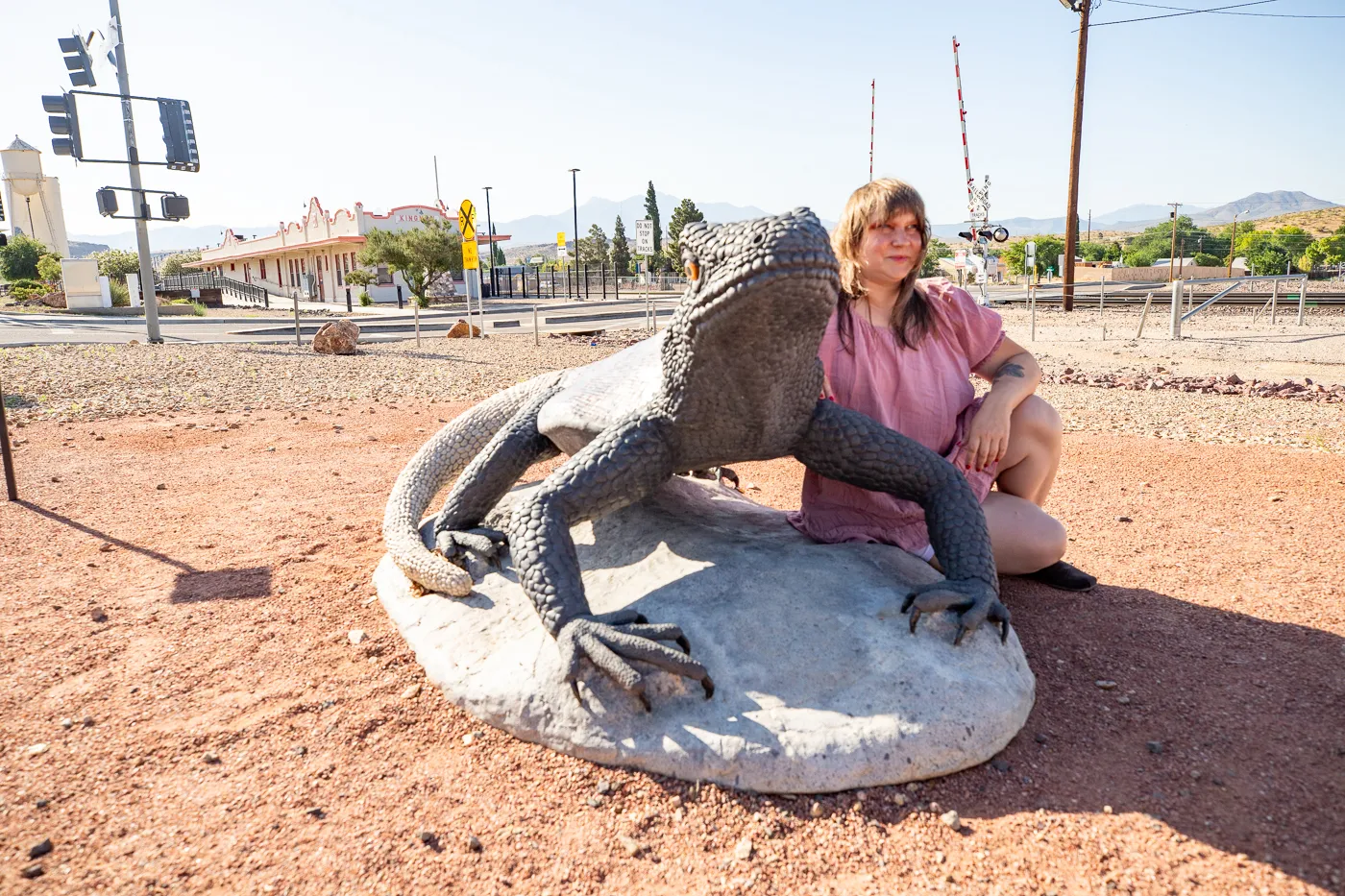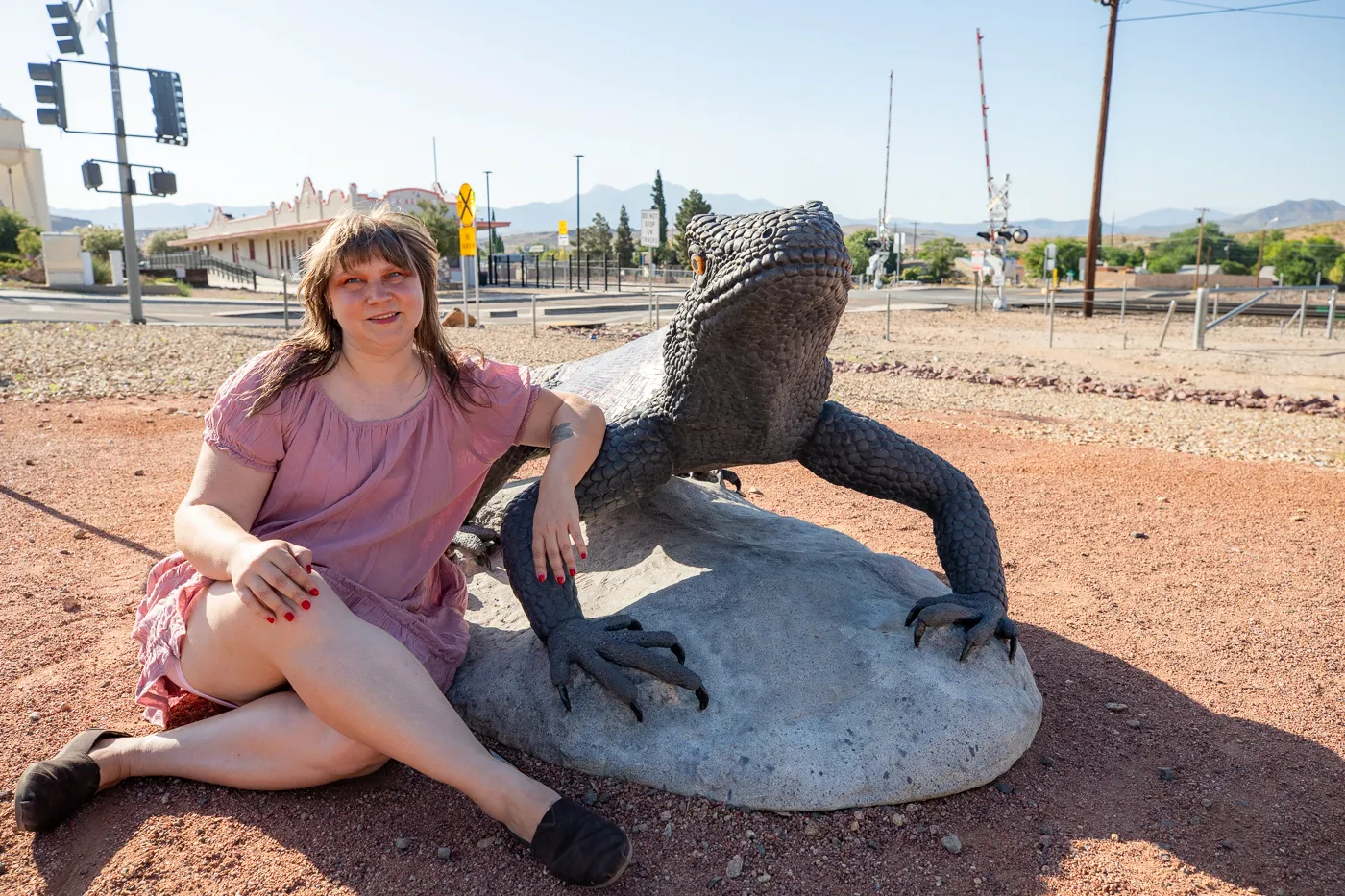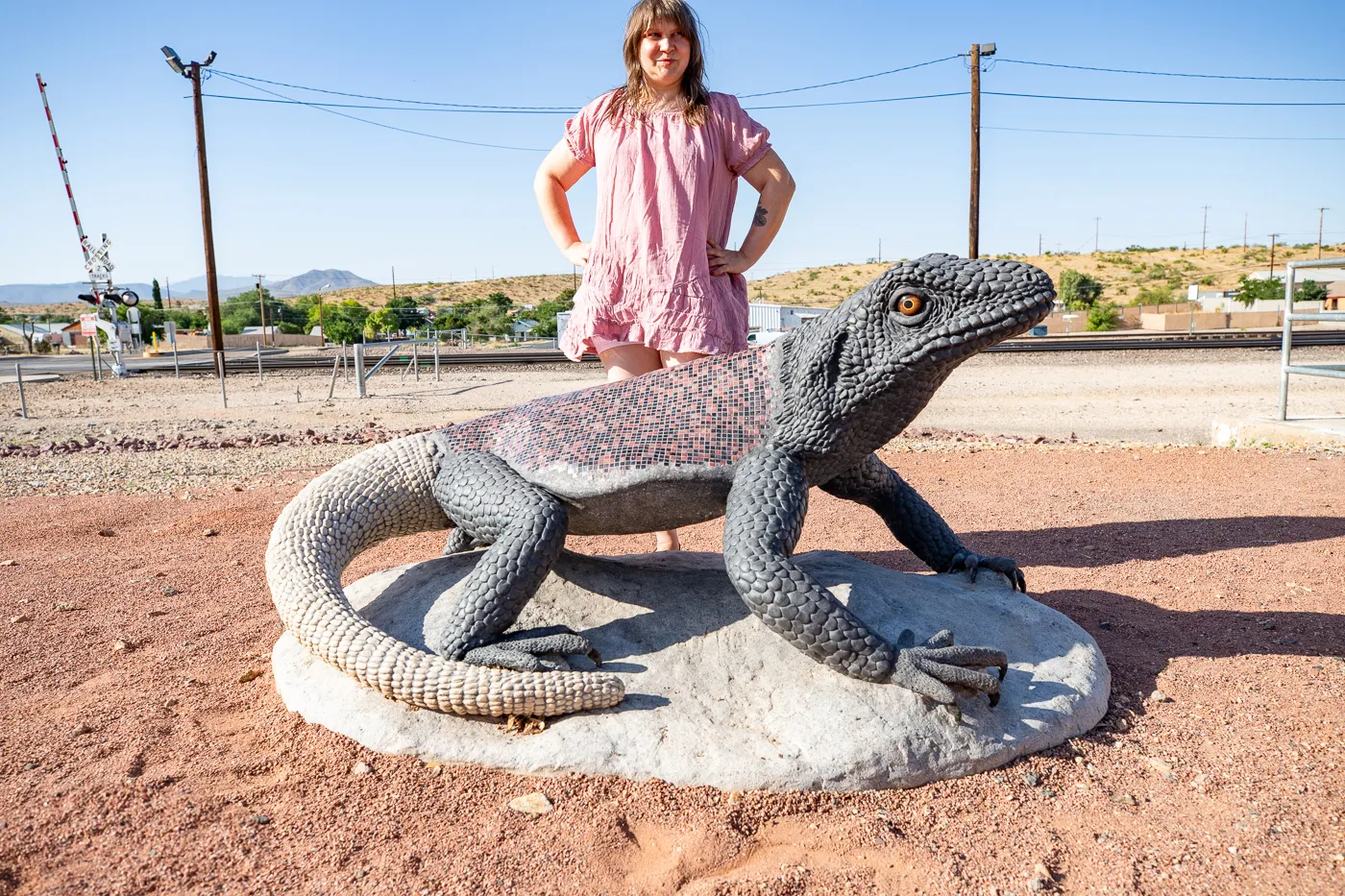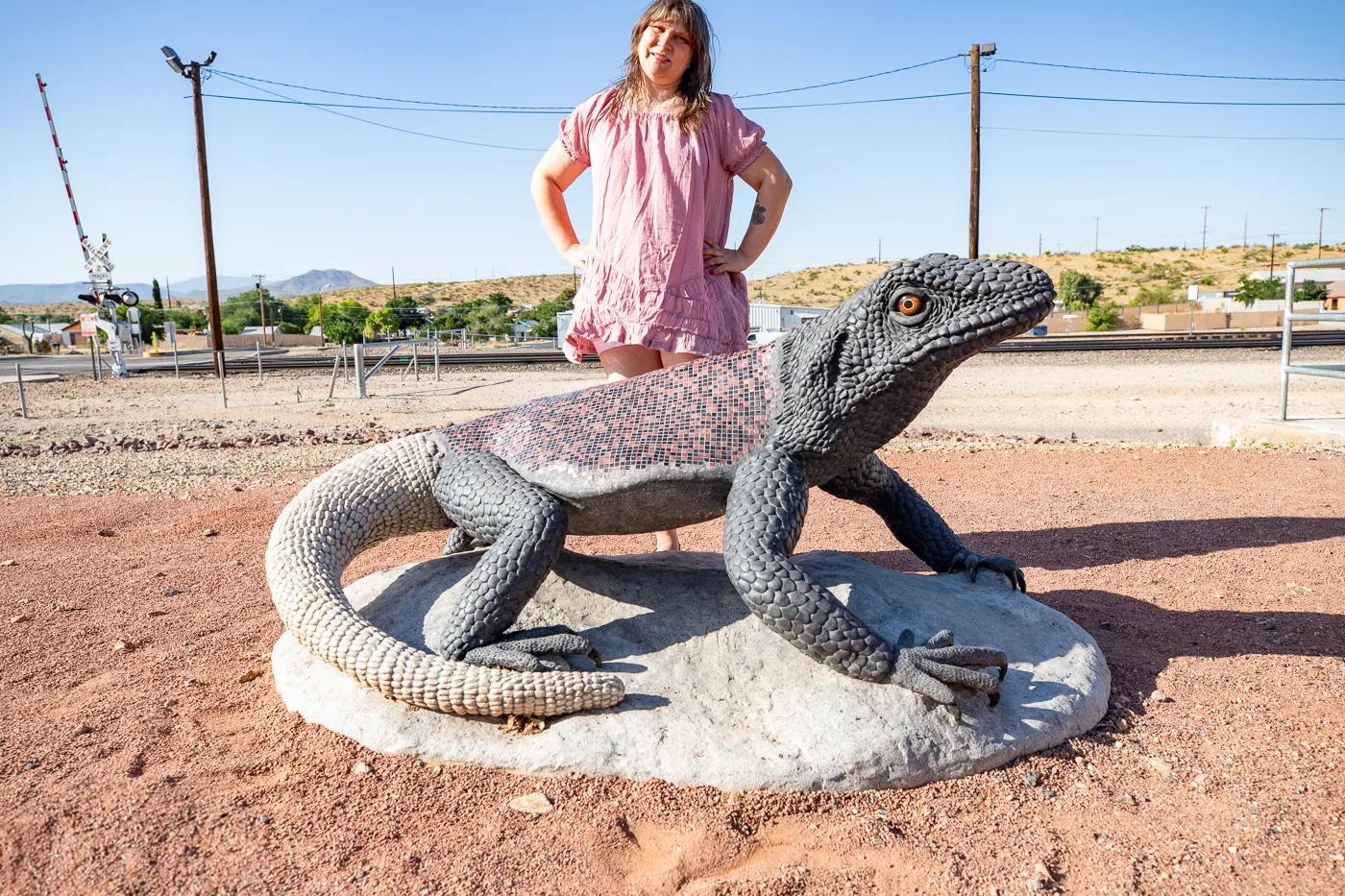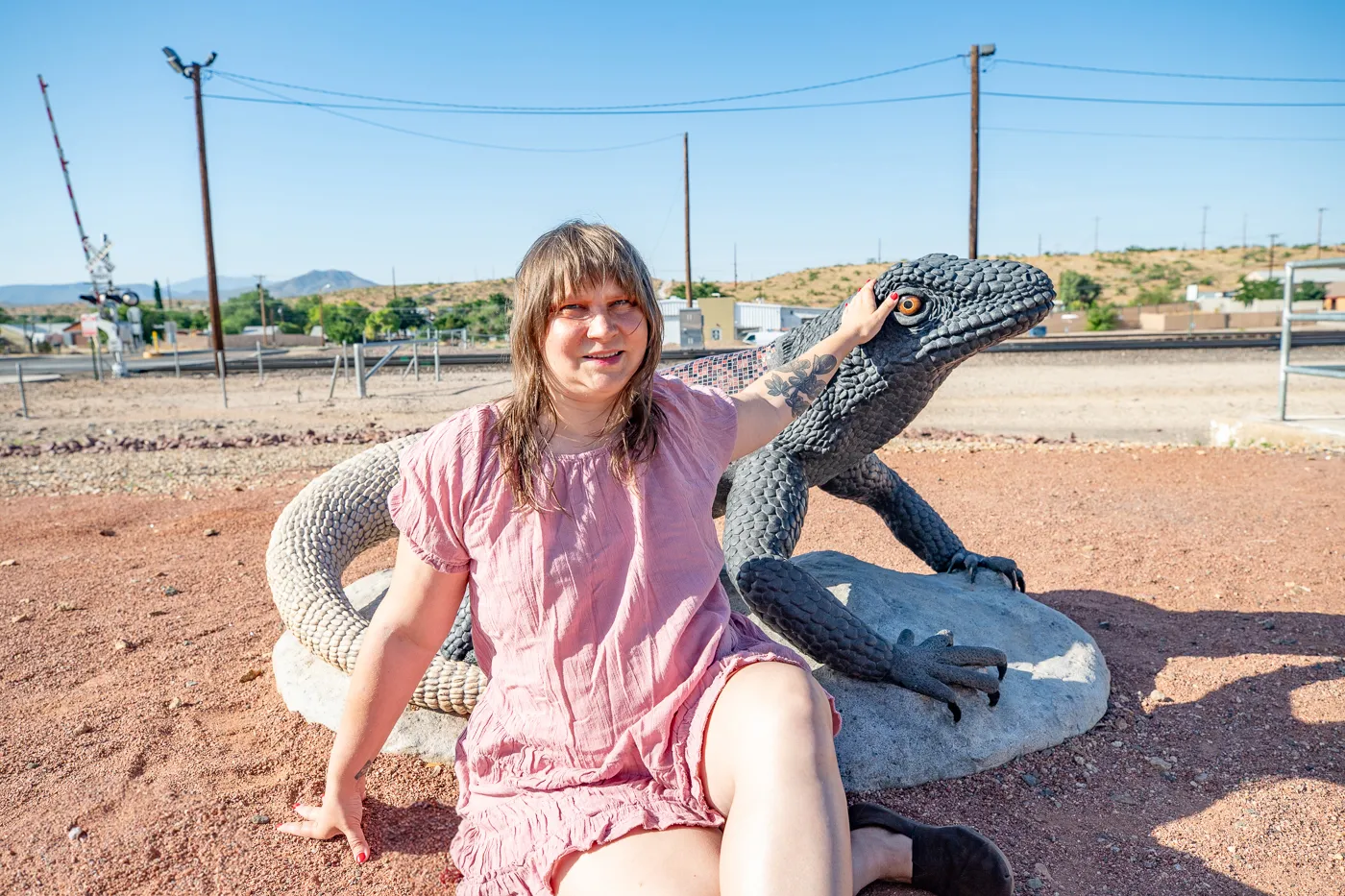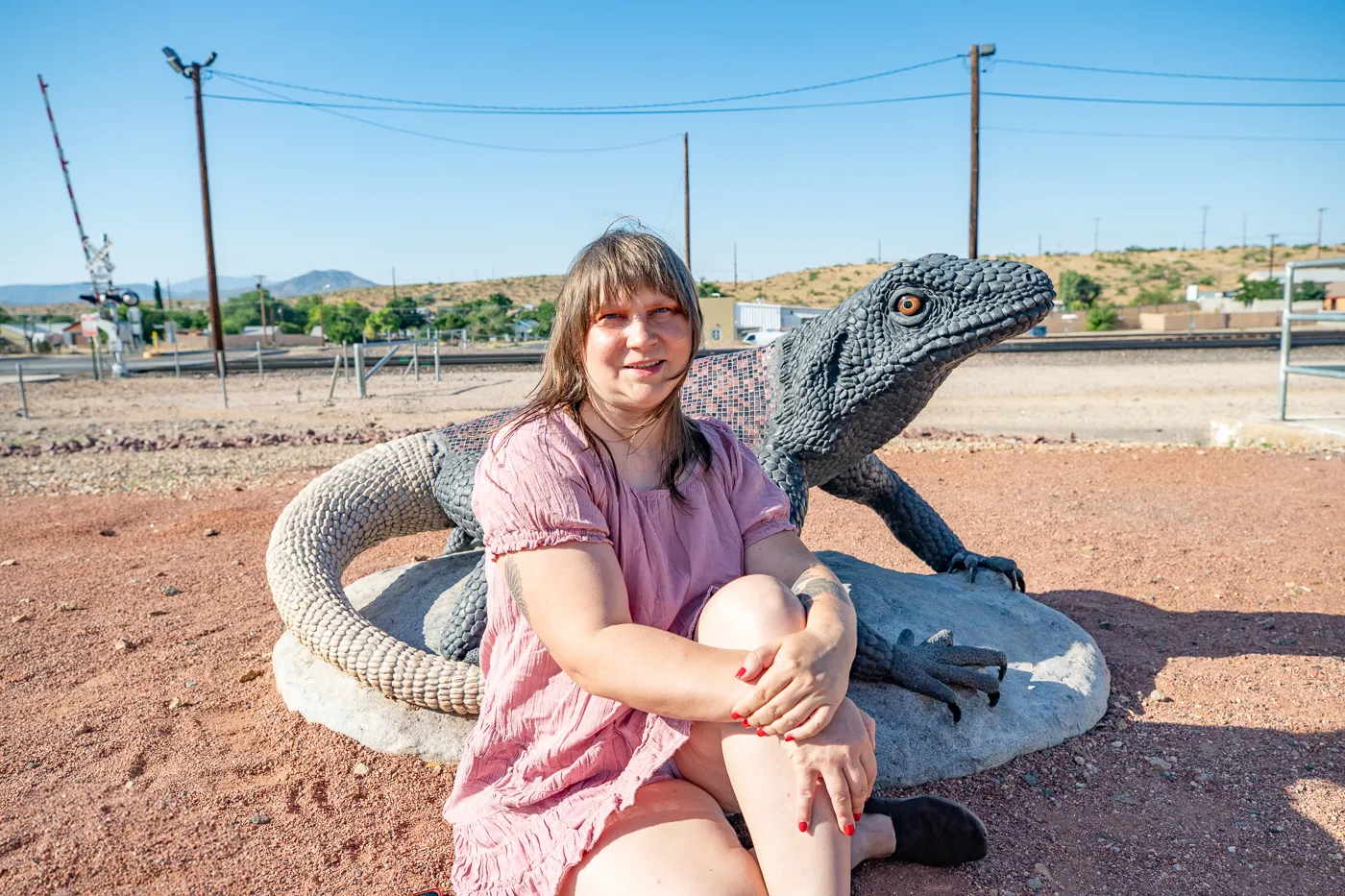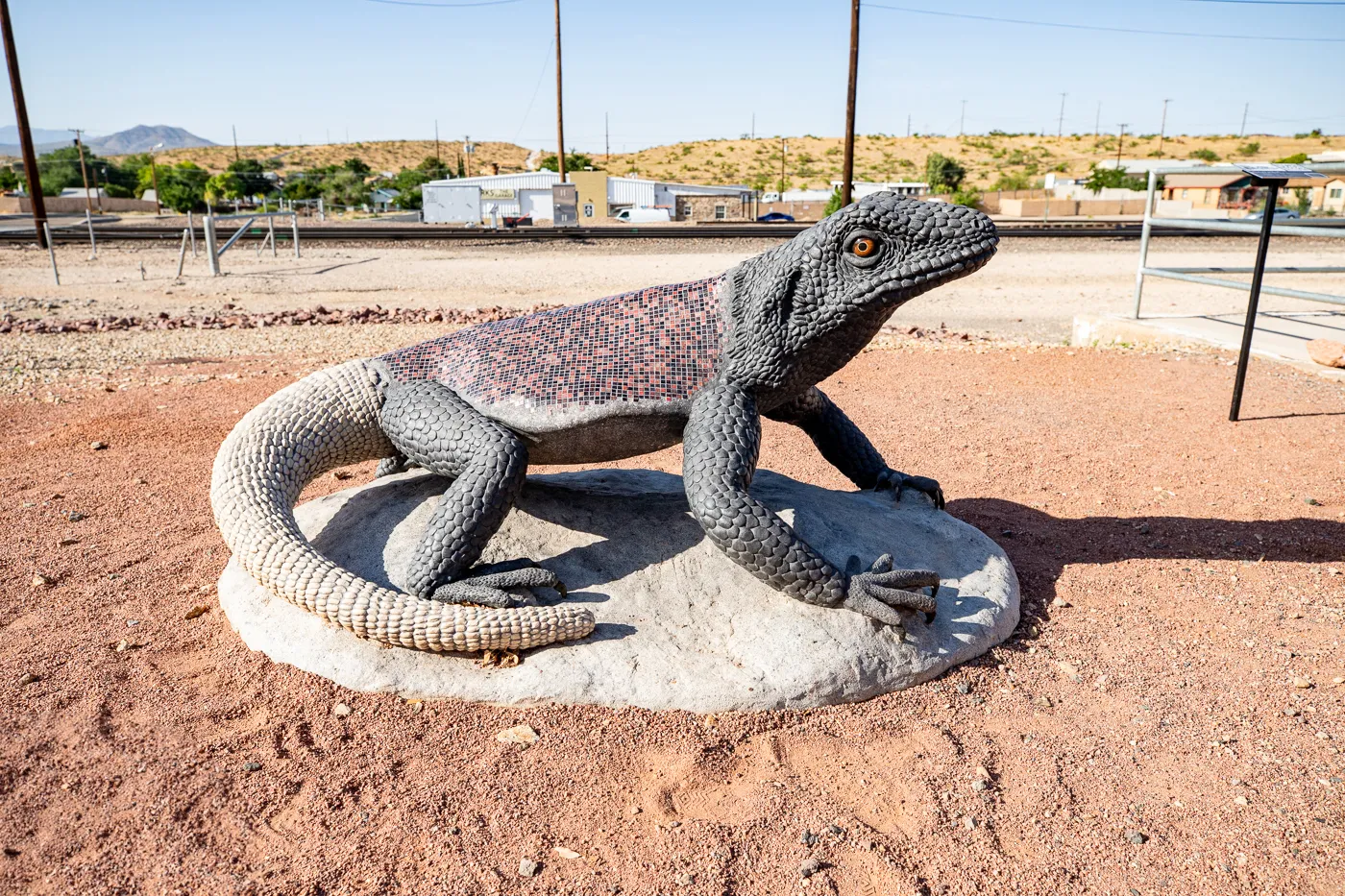 King Chuckwalla Statue
Address: 398 E Andy Devine Ave, Kingman, AZ 86401
Cost: Free to See
Hours: Always Visible
Pin this Arizona roadside attraction to save for your road trip itinerary: