Driving East of Cuming Street in Omaha, Nebraska, you might find yourself confronted by a big, bright, red, white, and blue mural depicting a baseball player and a union laborer. That is the Home Run mural by local artist Justin Queal. And it's worth pulling over to see for yourself.
The Omaha mural was painted on the side of the historic J.F. Bloom Building in Downtown Omaha (1702 Cuming, near near 17th and Cuming). It took the artist, Justin Queal, around three weeks to complete.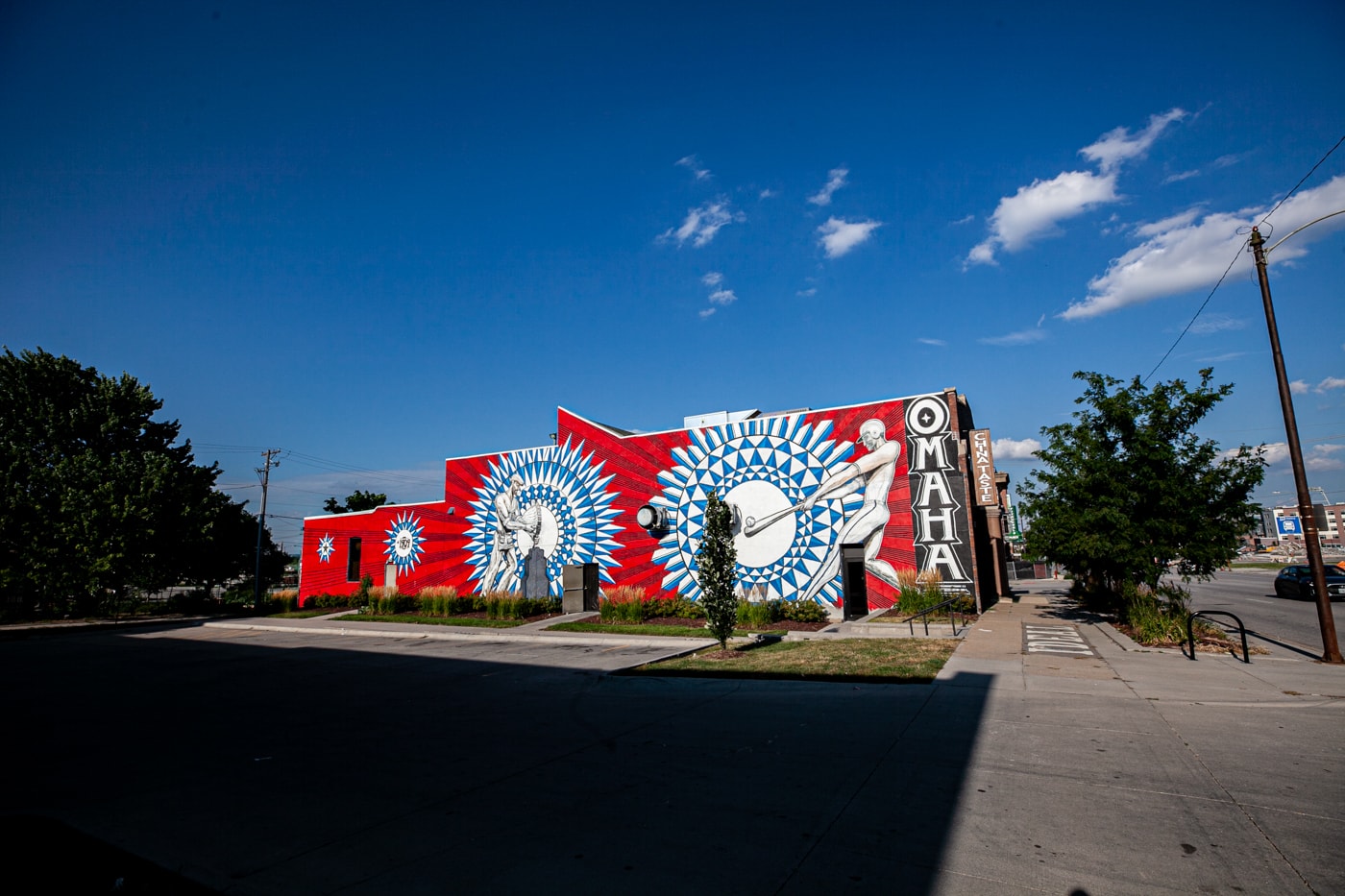 The Home Run mural combines two scenes, depicting black-outlined men in action against bursts of blue mandala-like imagery.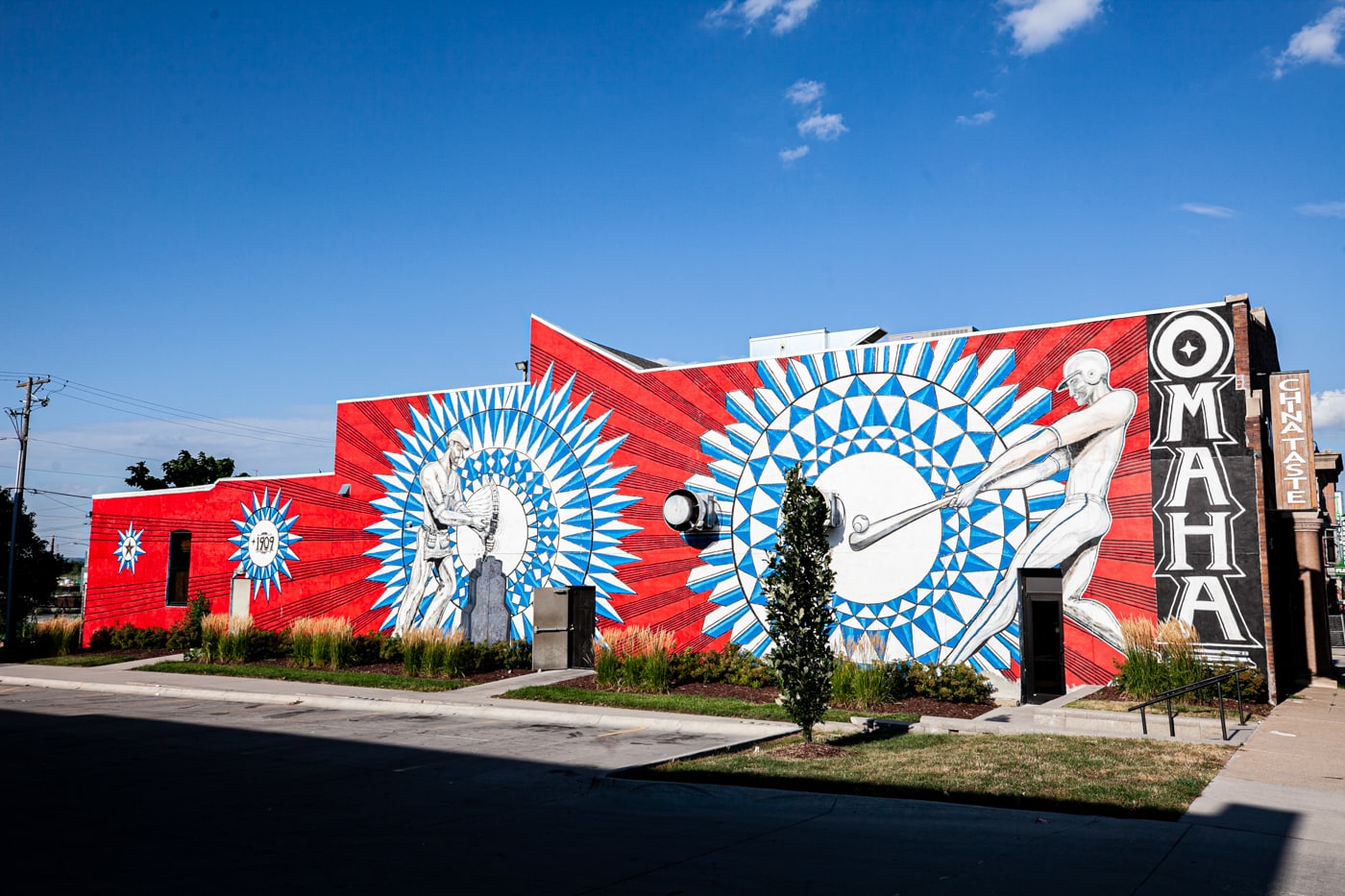 The first scene is a baseball player swinging his bat against a baseball. This part of the wall highlights the city's claim to fame of hosting the College World Series, which takes place in Omaha every year. The artist even painted the public artwork live during the 2015 College World Series and created the work close to TD Ameritrade Park, where the event is held.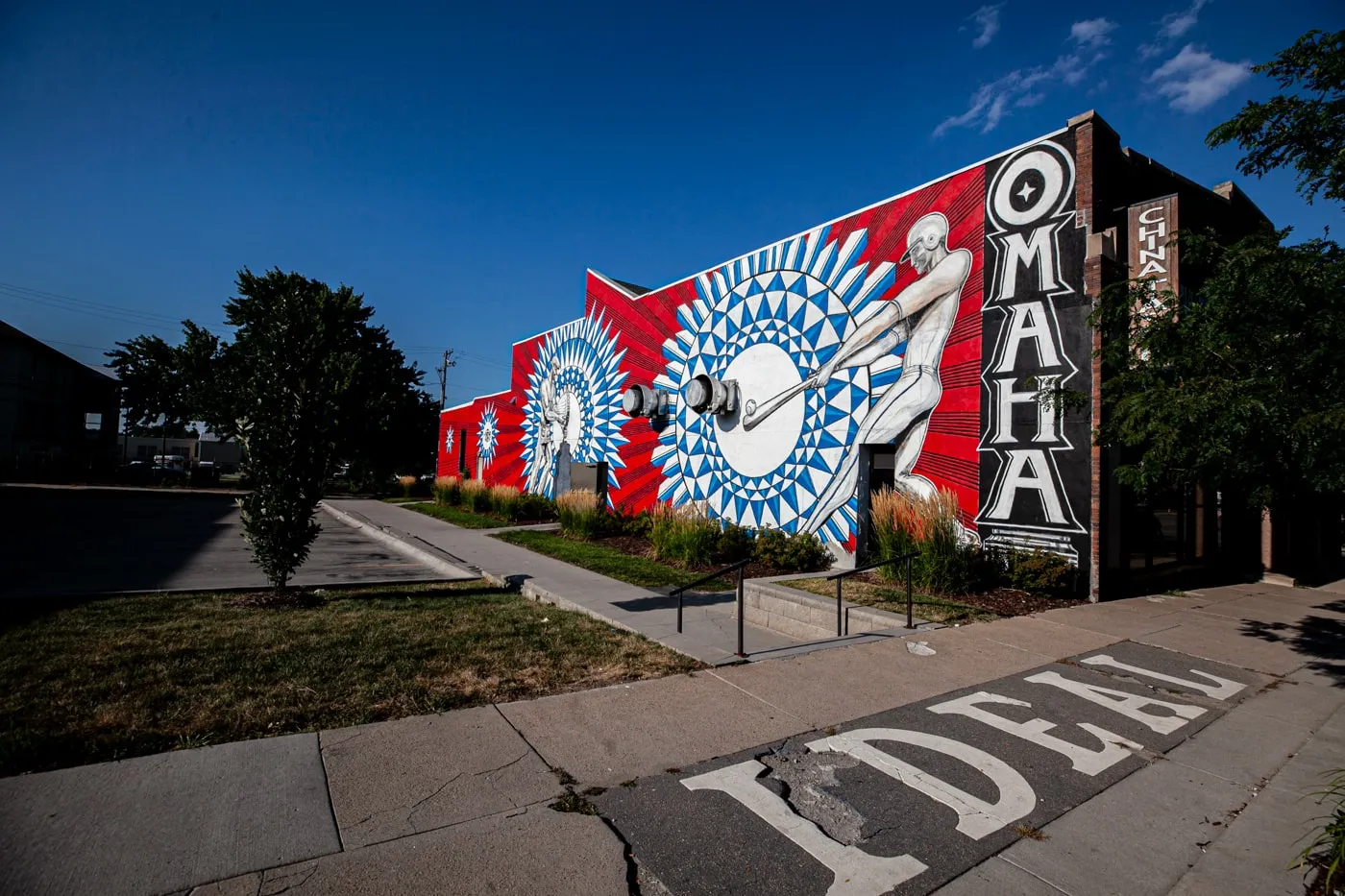 The second part of the street art focuses on labor unions and blue collar workers who have played a major role throughout the city's history.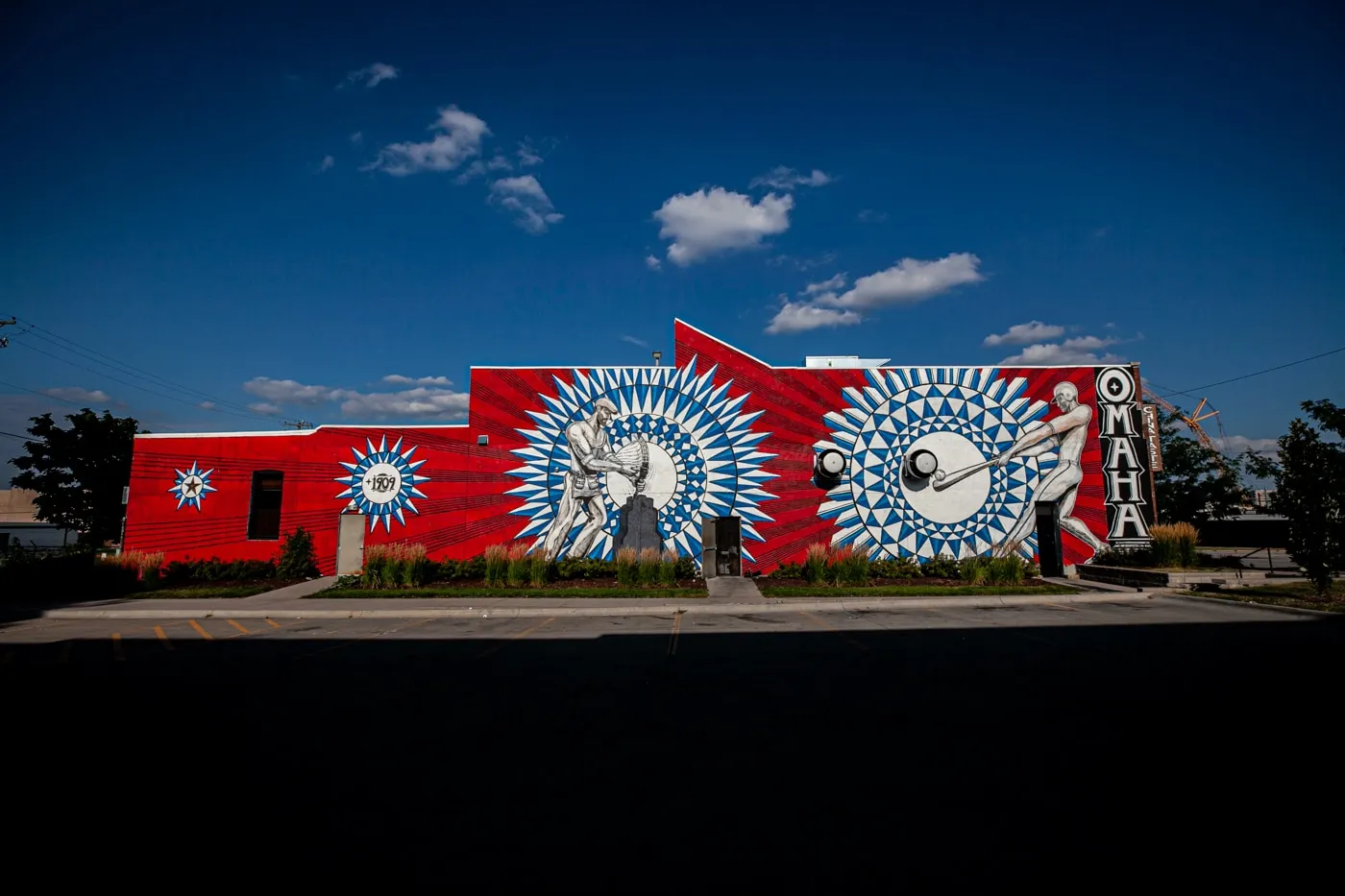 One the side of the mural, in big, bold letters, the city's name, OMAHA, is written, leaving viewers no doubt that this mural is in dedication to the city it resides in.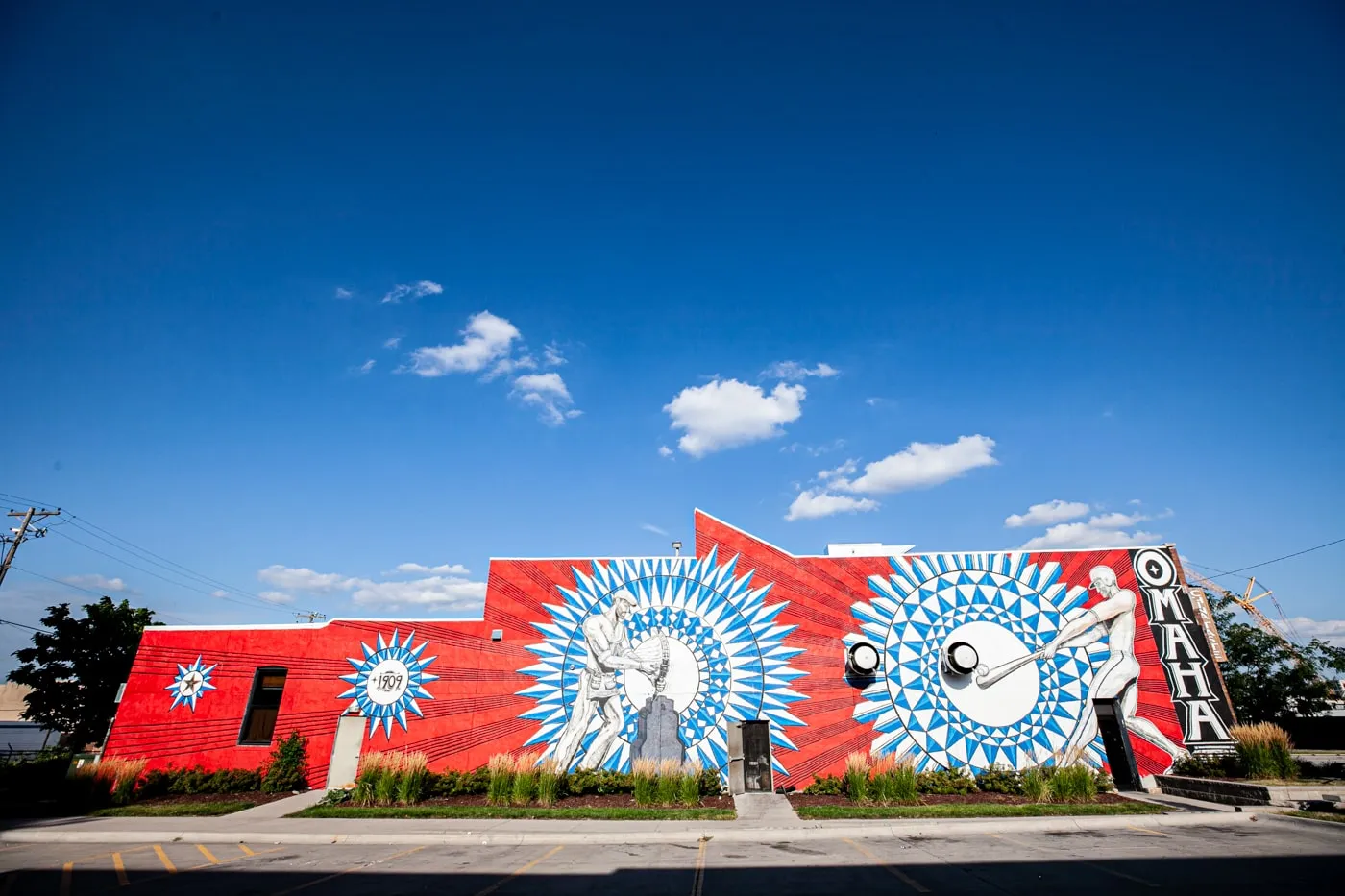 While visiting Omaha, be sure to also check out these other murals and Nebraska roadside attractions: Kenefick Park to see the Union Pacific Big Boy Trains, the Stile di Famiglia giant fork with spaghetti, and perhaps Omaha's most famous mural, the Fertile Ground Mural.
---
Justin Queal Home Run mural in Omaha, Nebraska
Address: J.F. Bloom Building, 1702 Cuming St., Omaha, NE
Cost: Free to See
Hours: Always Visible
---
Pin this Omaha mural: