This Roadside Attraction
Giant Western Mouse, Road Ranger, 102 East Woody Dr., Oakdale, WI 54649
Get Directions
Welcome to Wisconsin!
Cheese shops
aren't always the only cheesy destinations that feature giant mice roadside attractions! At a truck stop parking lot in Oakdale, Wisconsin, you can find another big rodent! This giant Western mouse wears blue jeans, a red shirt, a yellow bandana, cowboy boots, and a cowboy hat. He holds up a sign welcoming all passersby to the state of Wisconsin. Normally a mouse might be the last thing you would want to see hanging around a gas station… but this one is A-Okay.
The cowboy vermin is a friendly face when you need to take a stop for provisions…especially when rising gas prices abound!
Yippie ki-yay!
Or should that be yippie ki-SQUEAK?!?!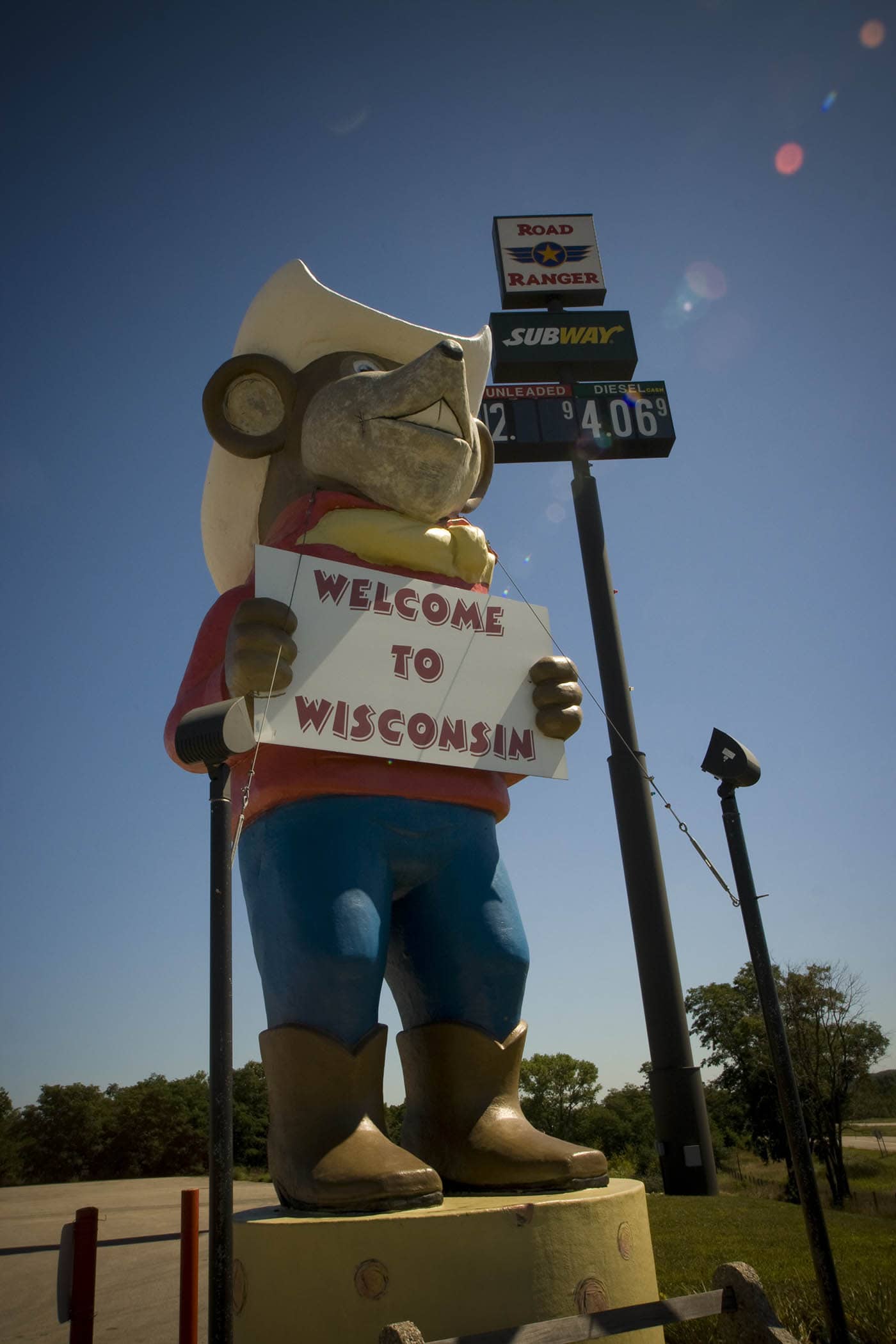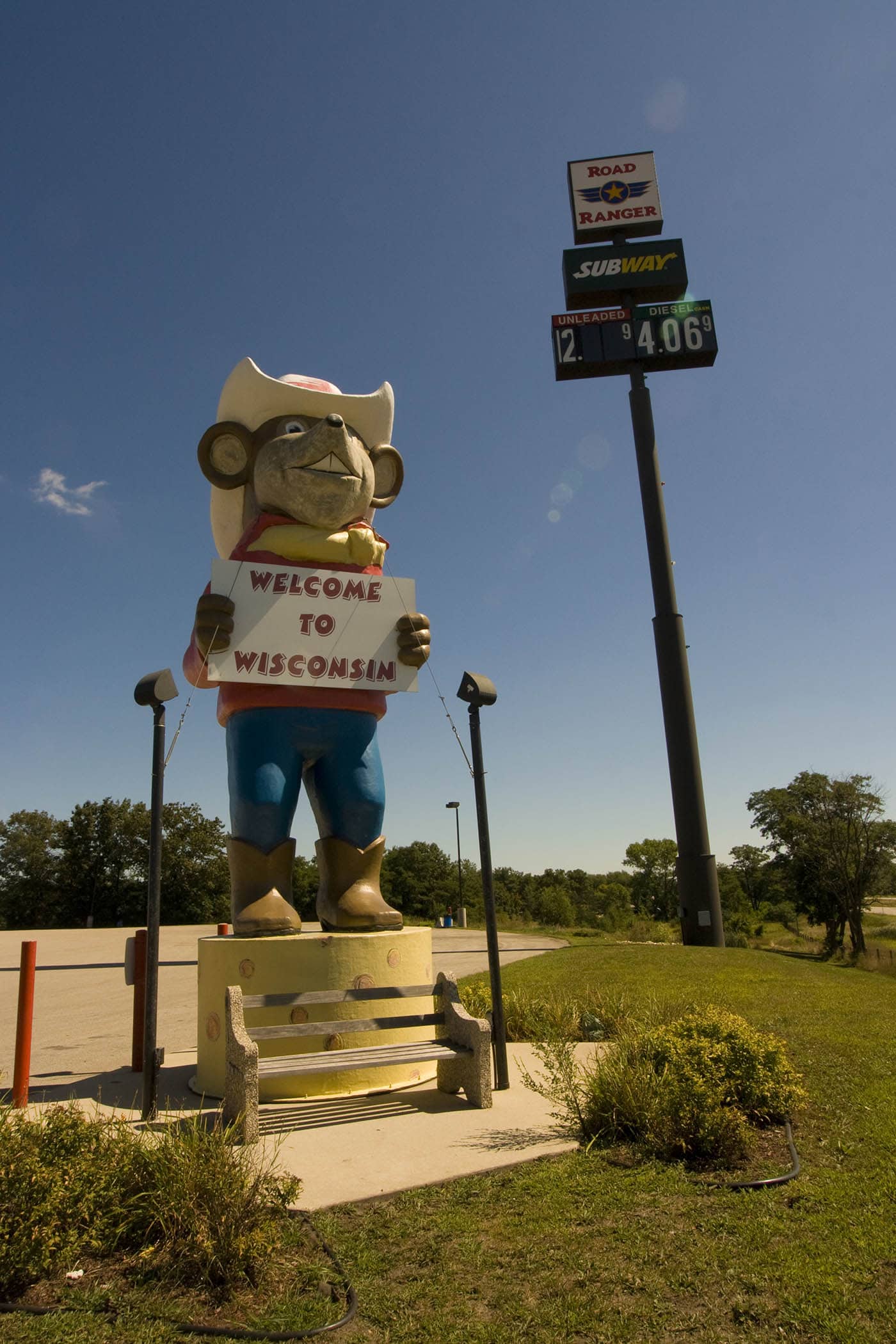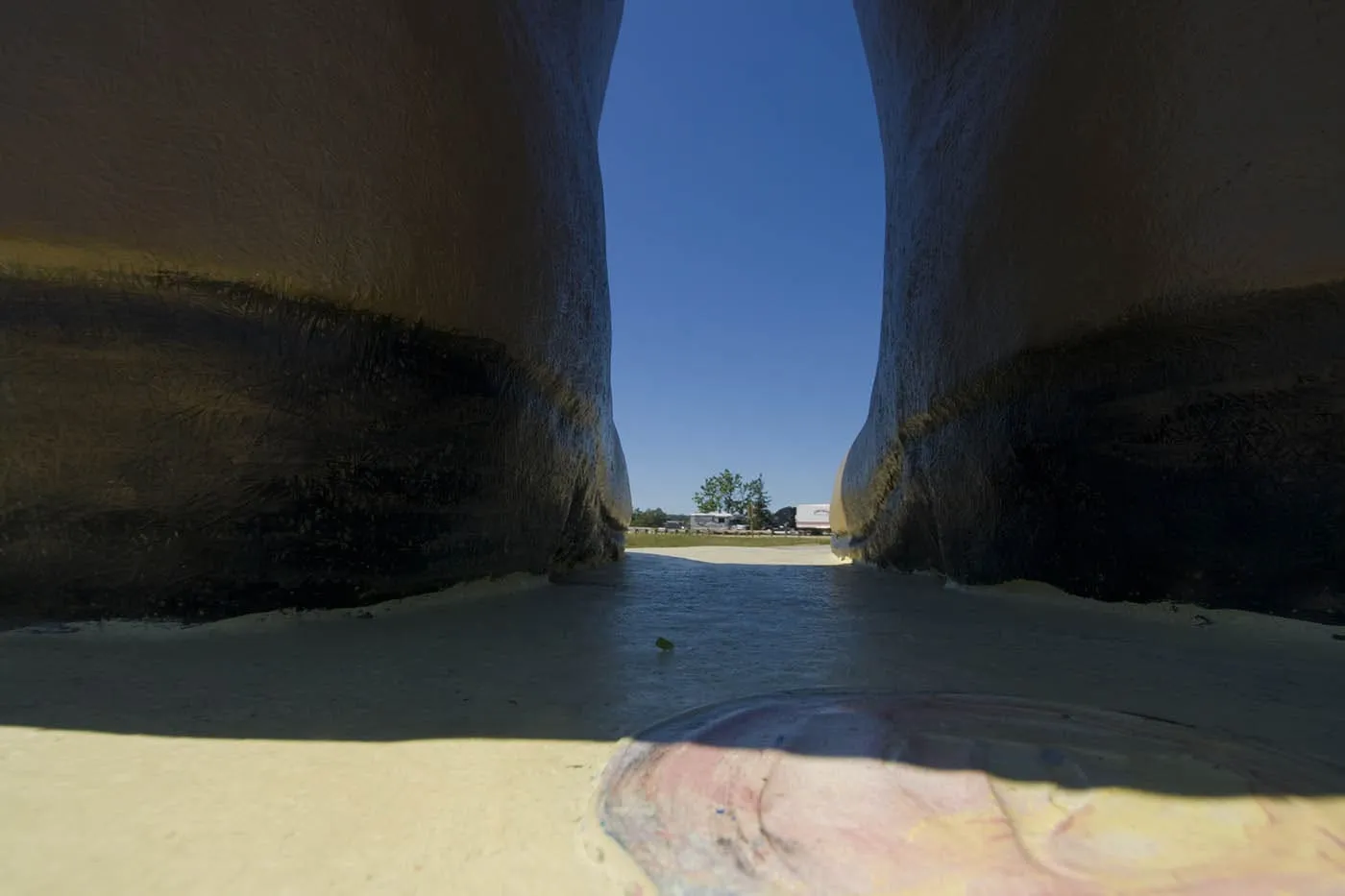 Site: Big Western Mouse with "Welcome to Wisconsin" sign
Location: Road Ranger, 102 East Woody Dr., Oakdale, WI 54649, I-90/94 Exit 48 in truck stop parking lot, Oakdale, Wisconsin
Cost: Free to see.
Hours: Always Visible
Date: August 29, 2008
Pin this roadside attraction: