This Texas roadside attraction is a smoking gun…literally. It's the Big BBQ Six-Shooter in Denison, Texas.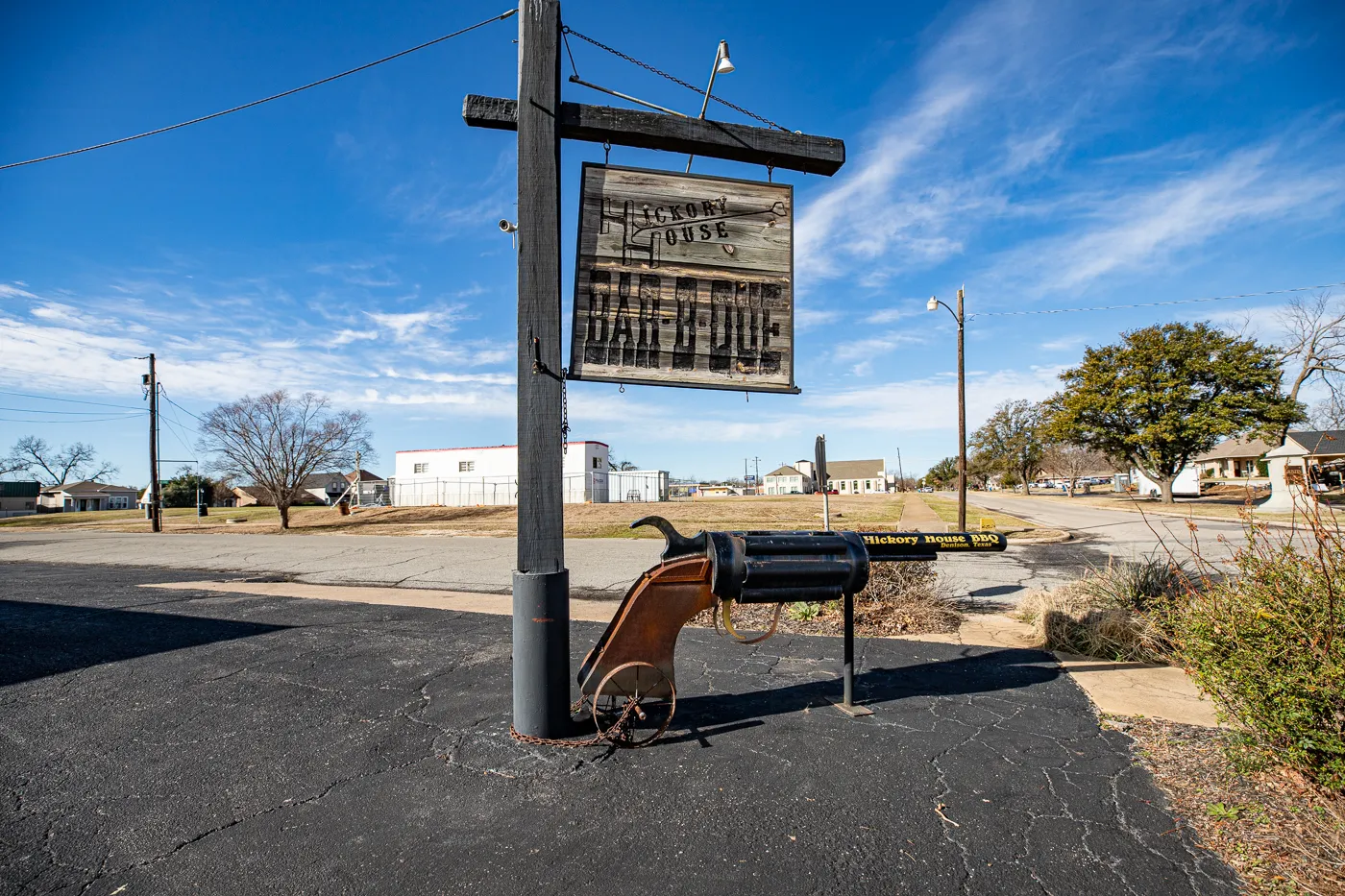 Found at Hickory House Bar-B-Que in Denison, Texas, this roadside attraction takes the shape of -portable large Old West six-shooter pistol. But it's not just for show. This big gun works…as a barbecue that is! It's a large gun-shaped BBQ smoker.
The barbecue restaurant is a local favorite and has been serving up hickory smoked meats for over 45 years. And the big revolver has been holding up traffic outside since at least 2011. Though it has gone through a couple of paint jobs and makeovers in that time. It now has the restaurant's name, "Hickory House BBQ" written in yellow on its barrel.
They say that Texas brings out the big guns, and this Denison roadside attraction is certainly no exception.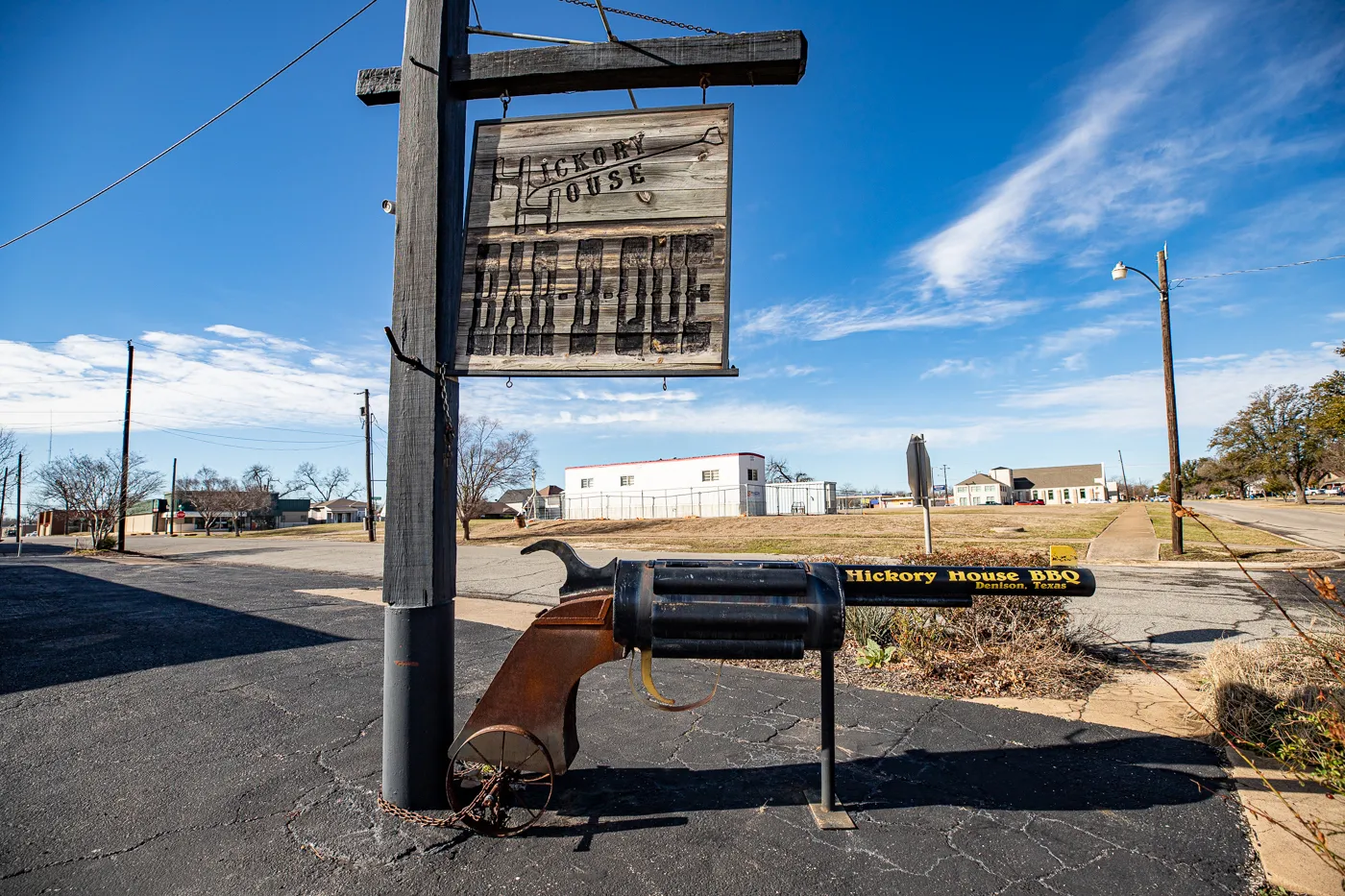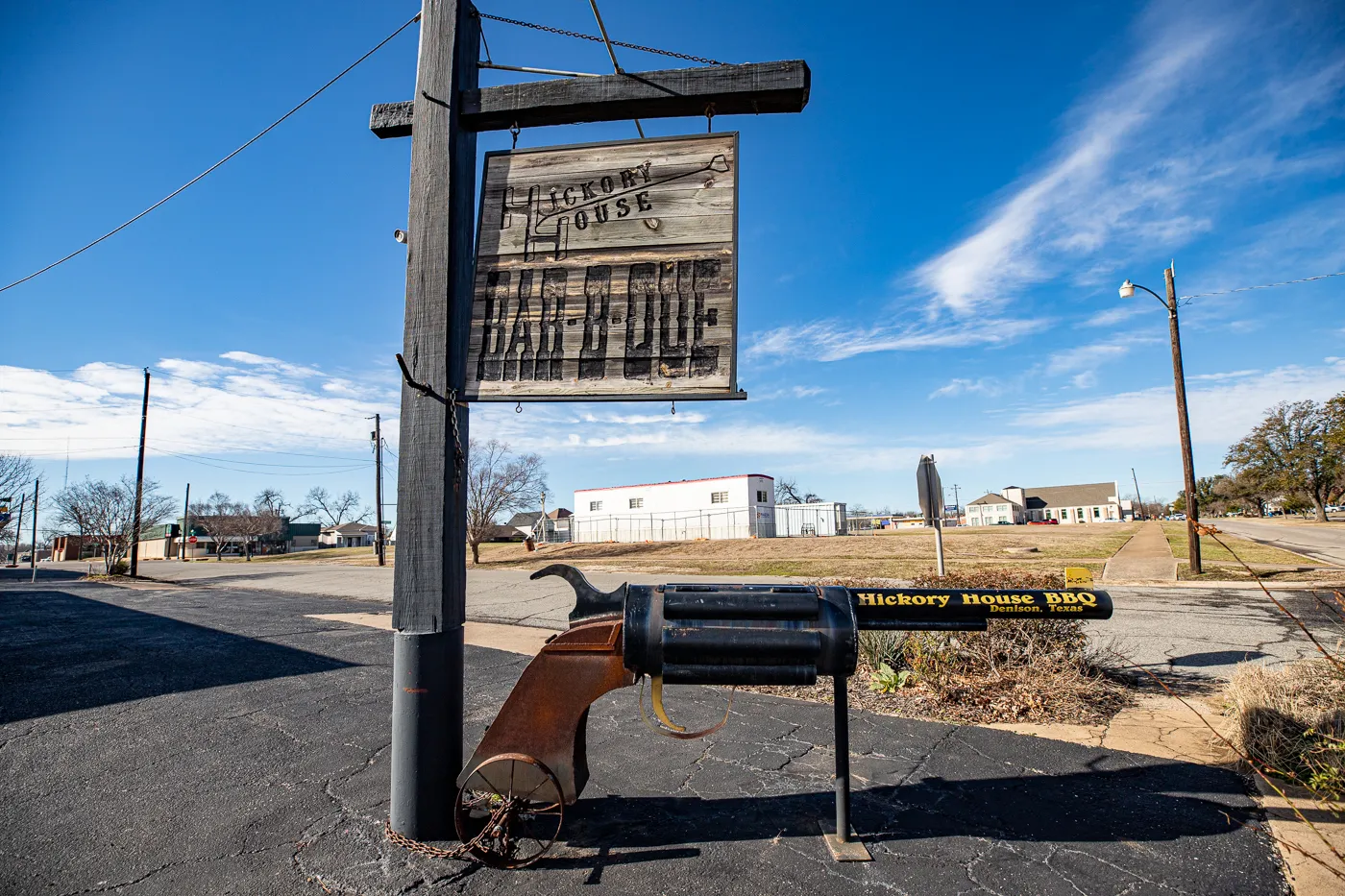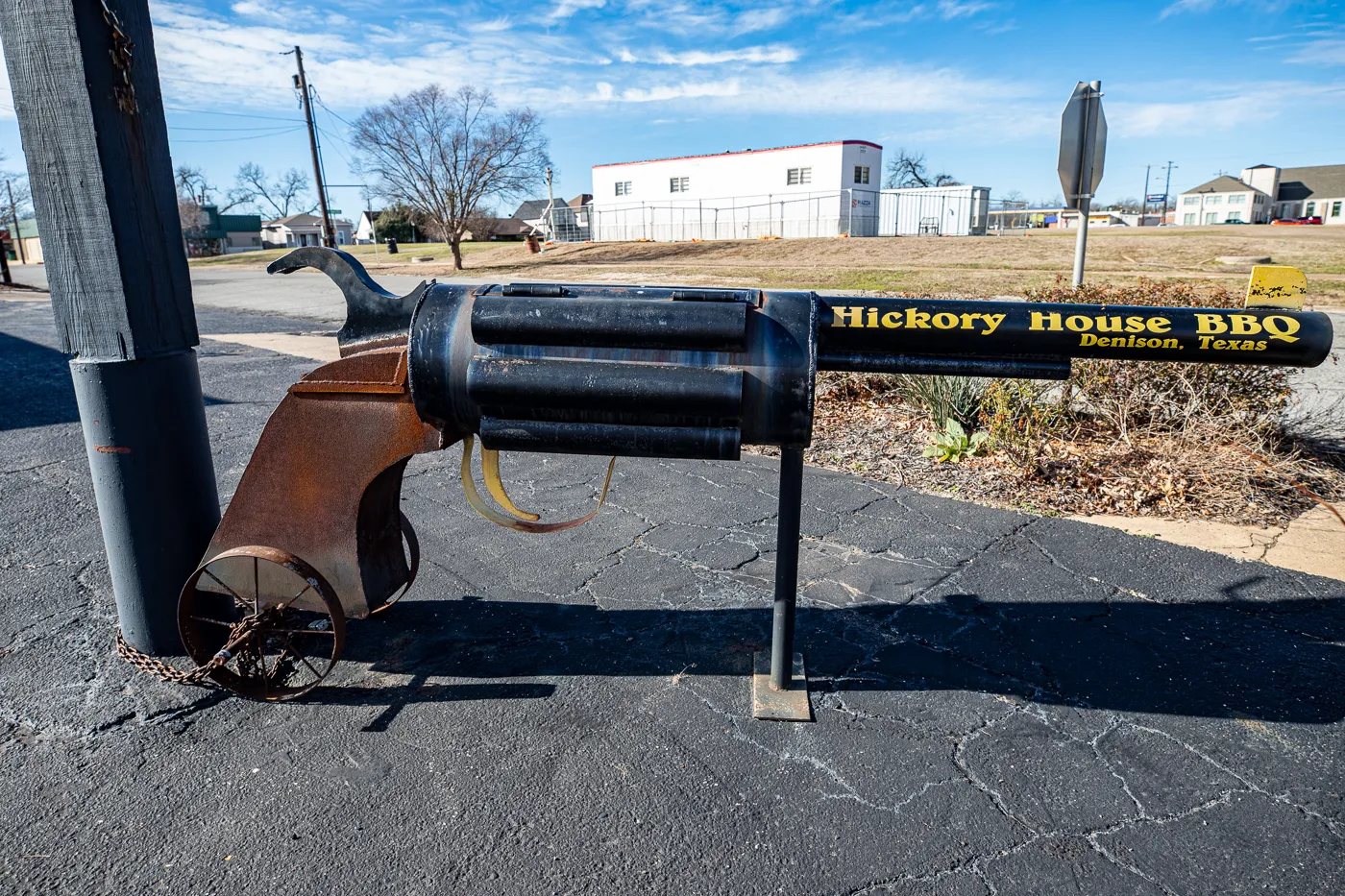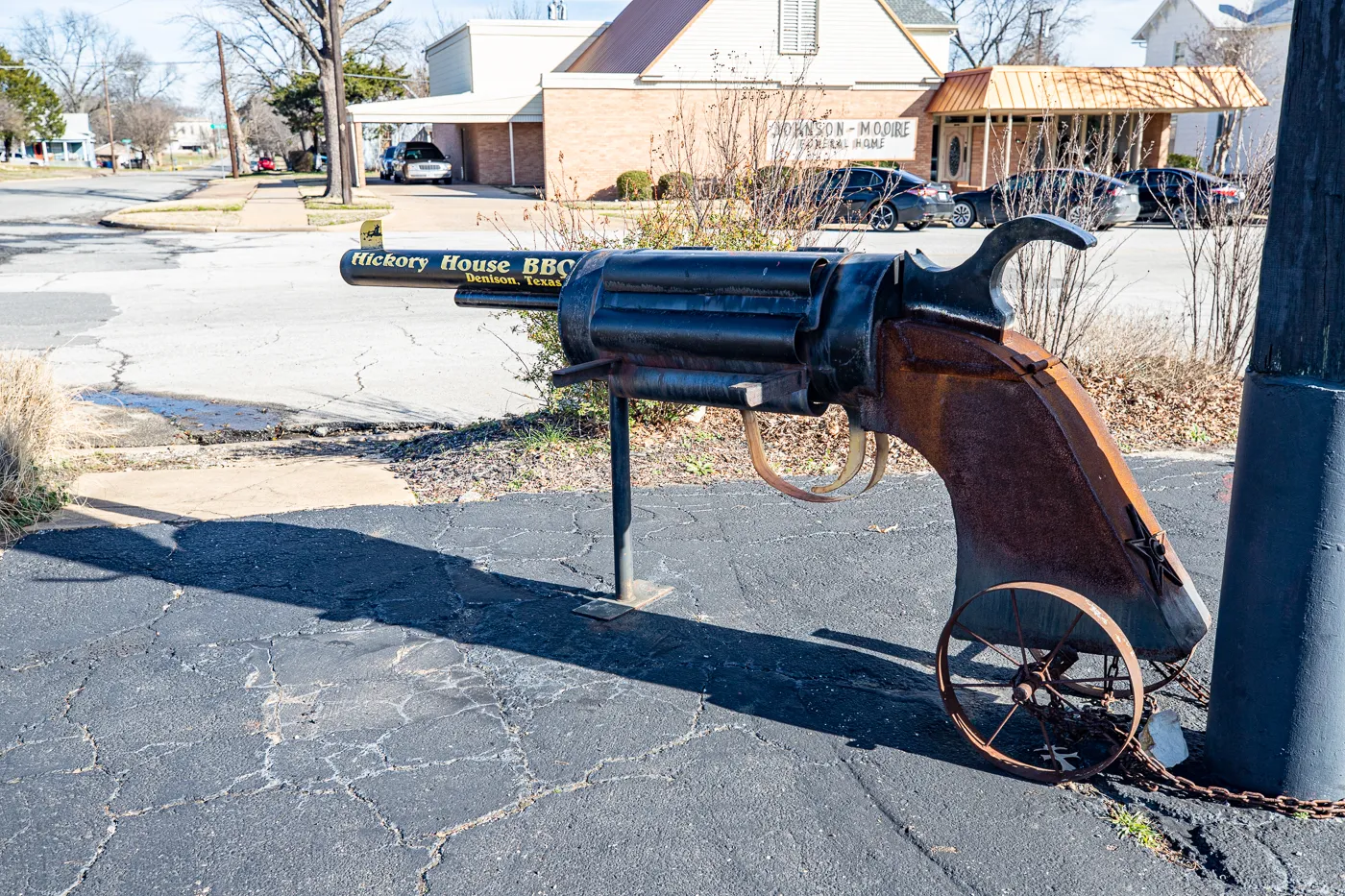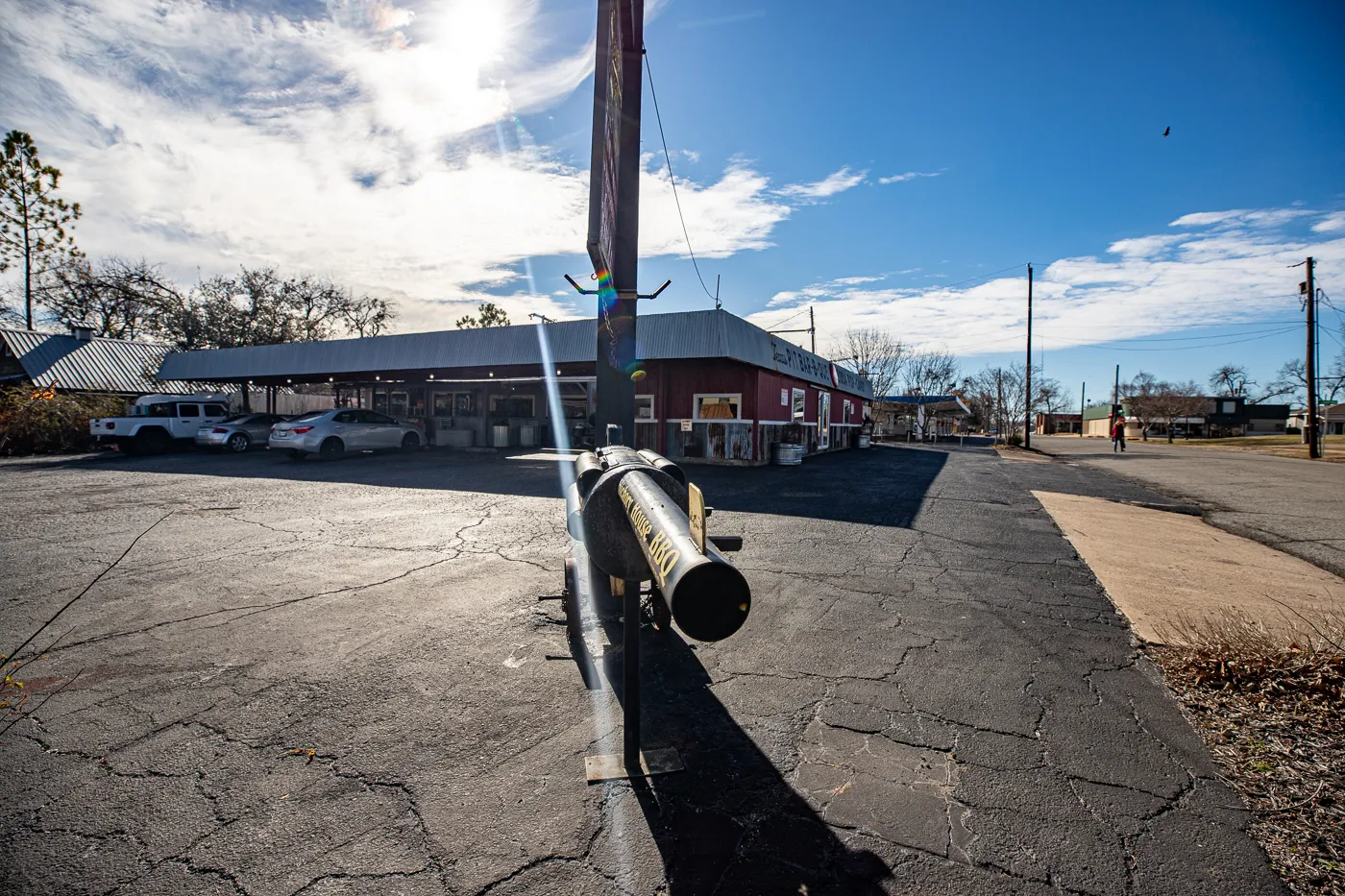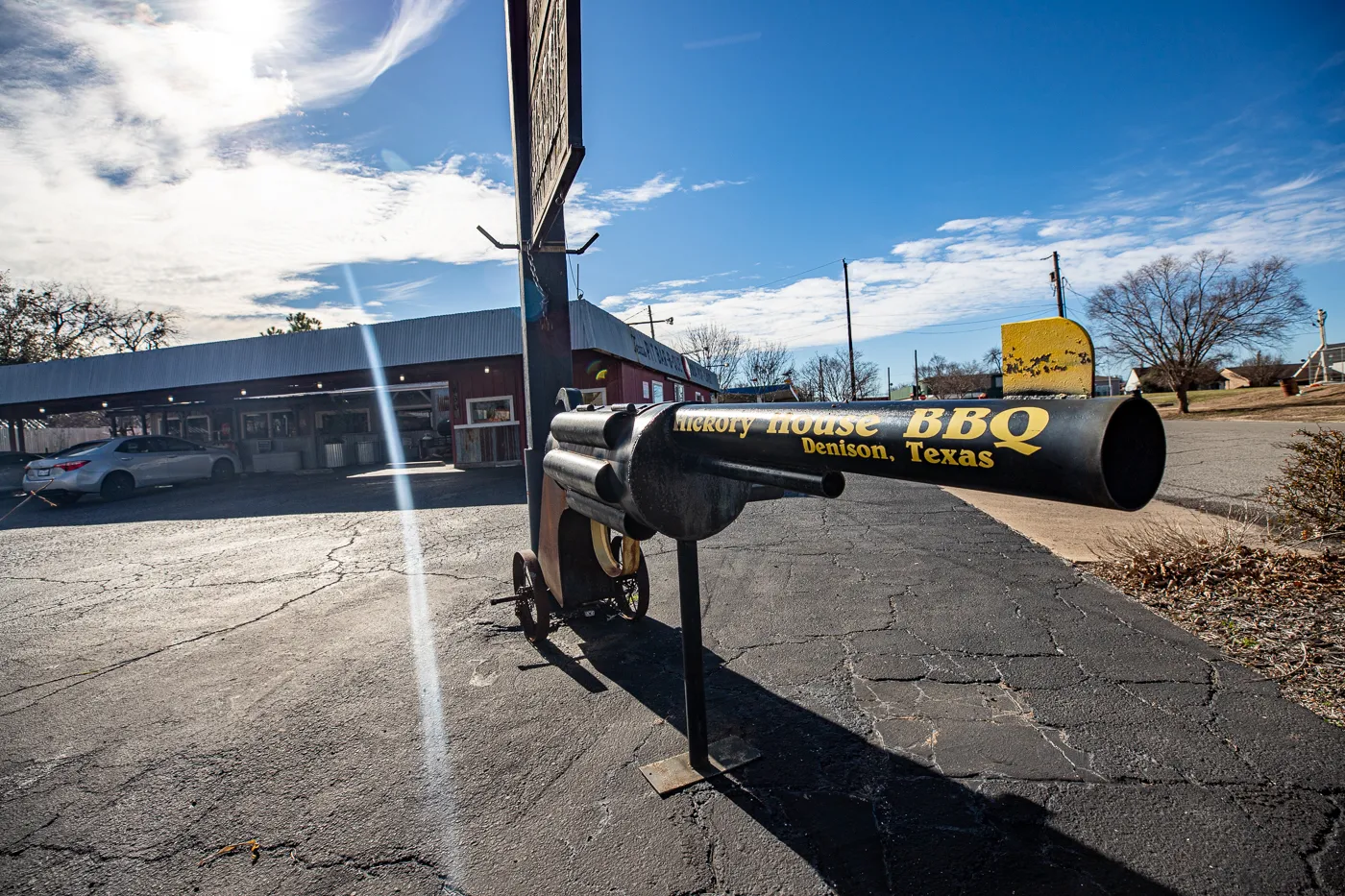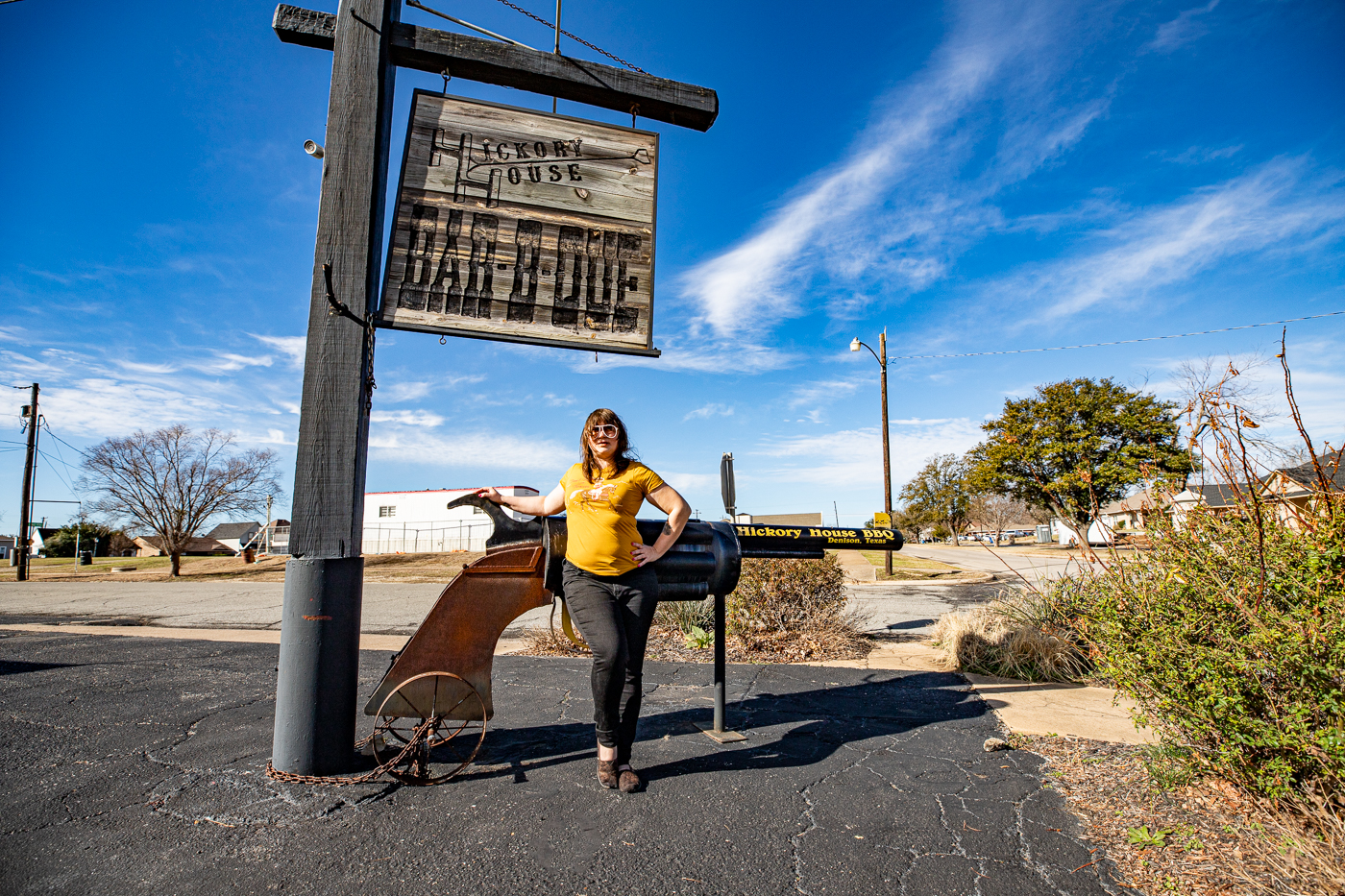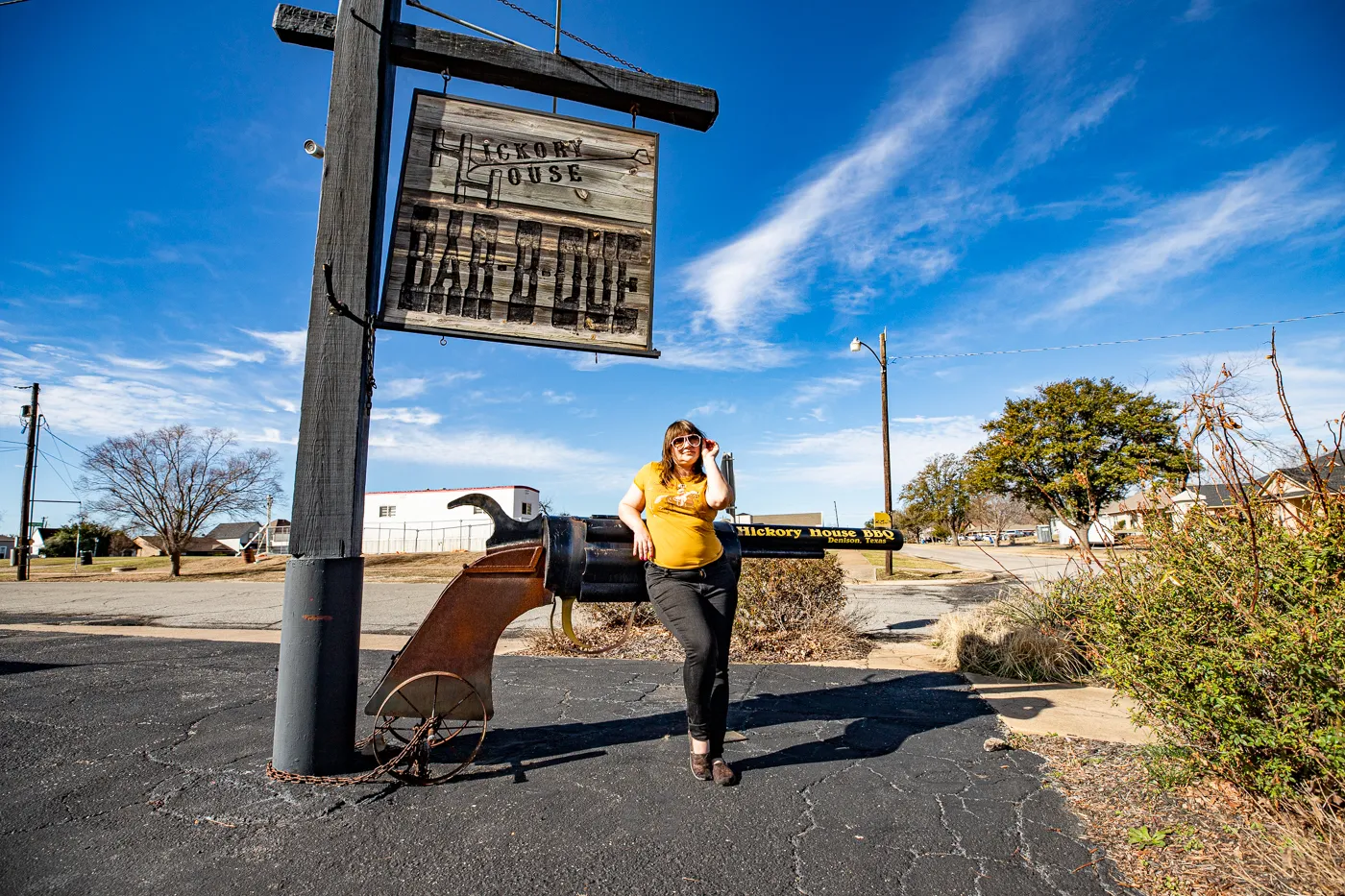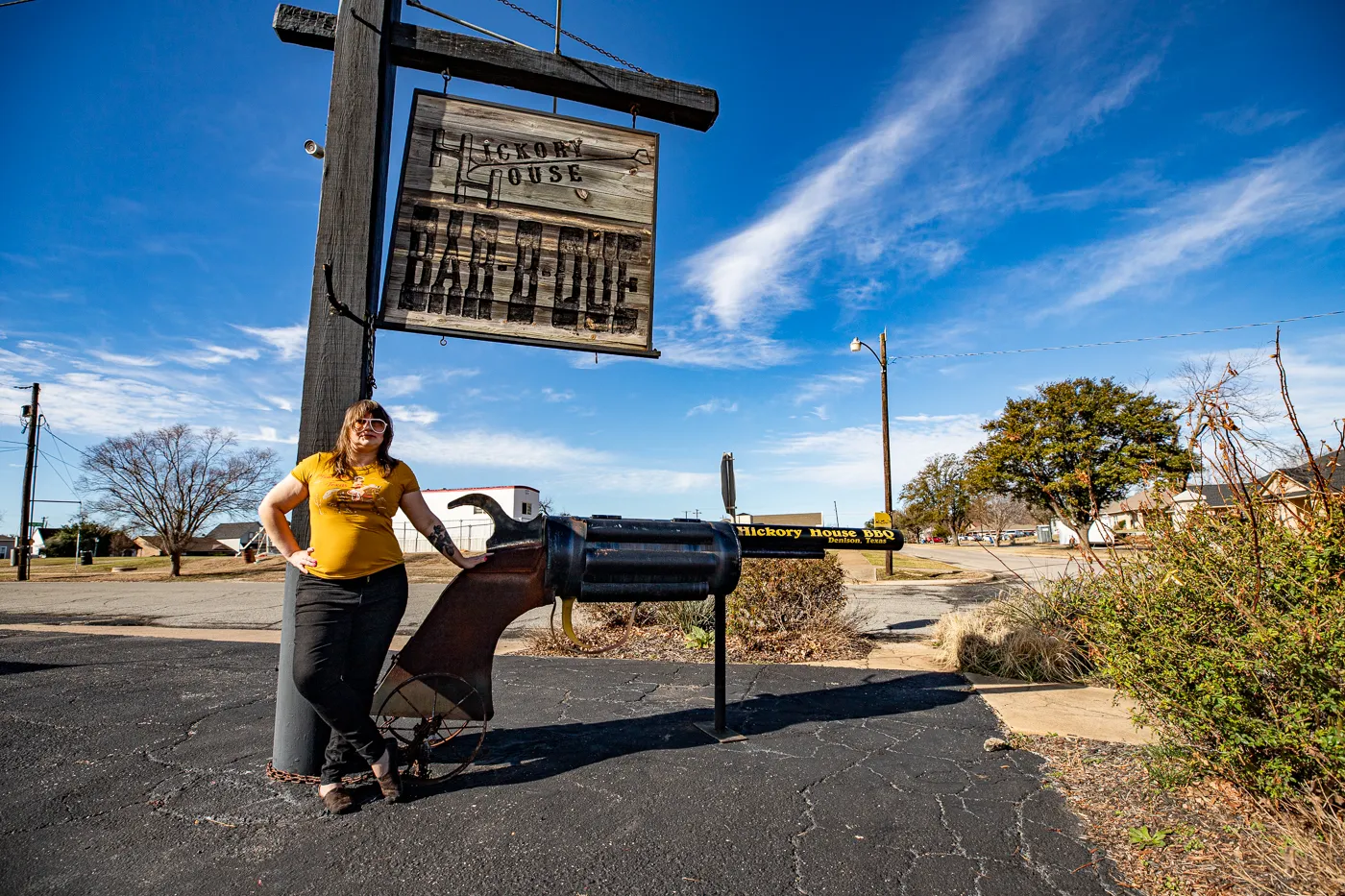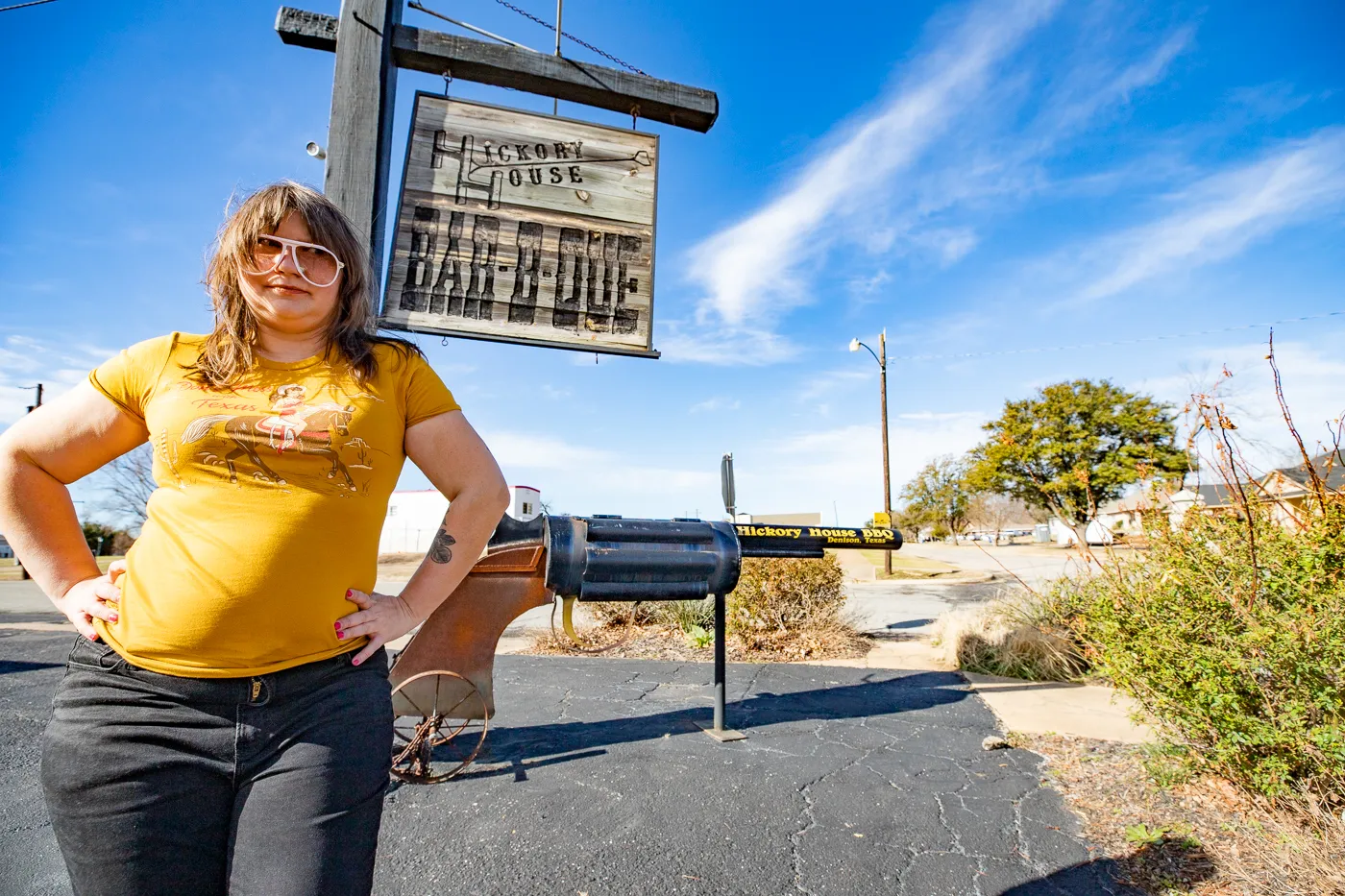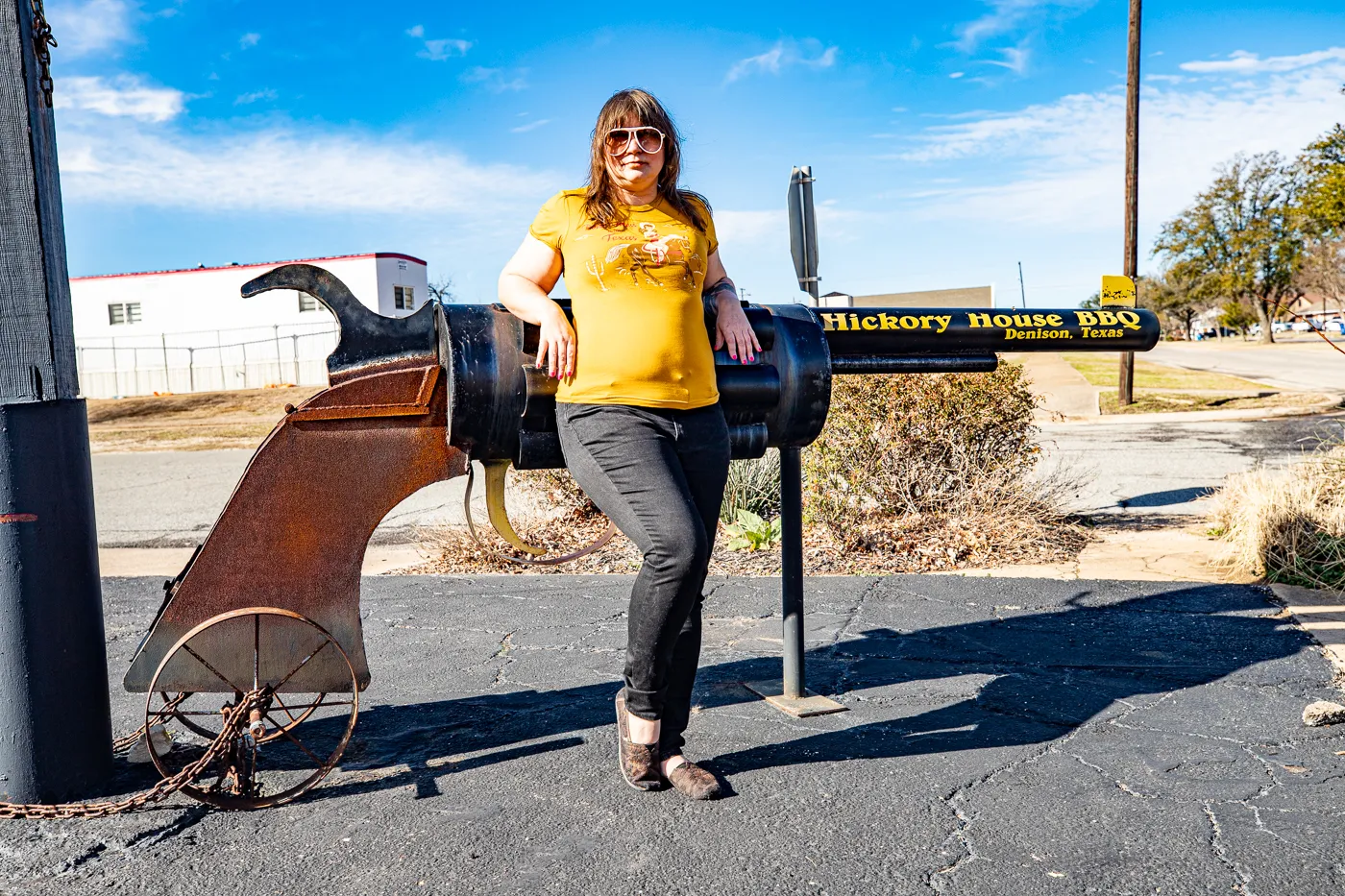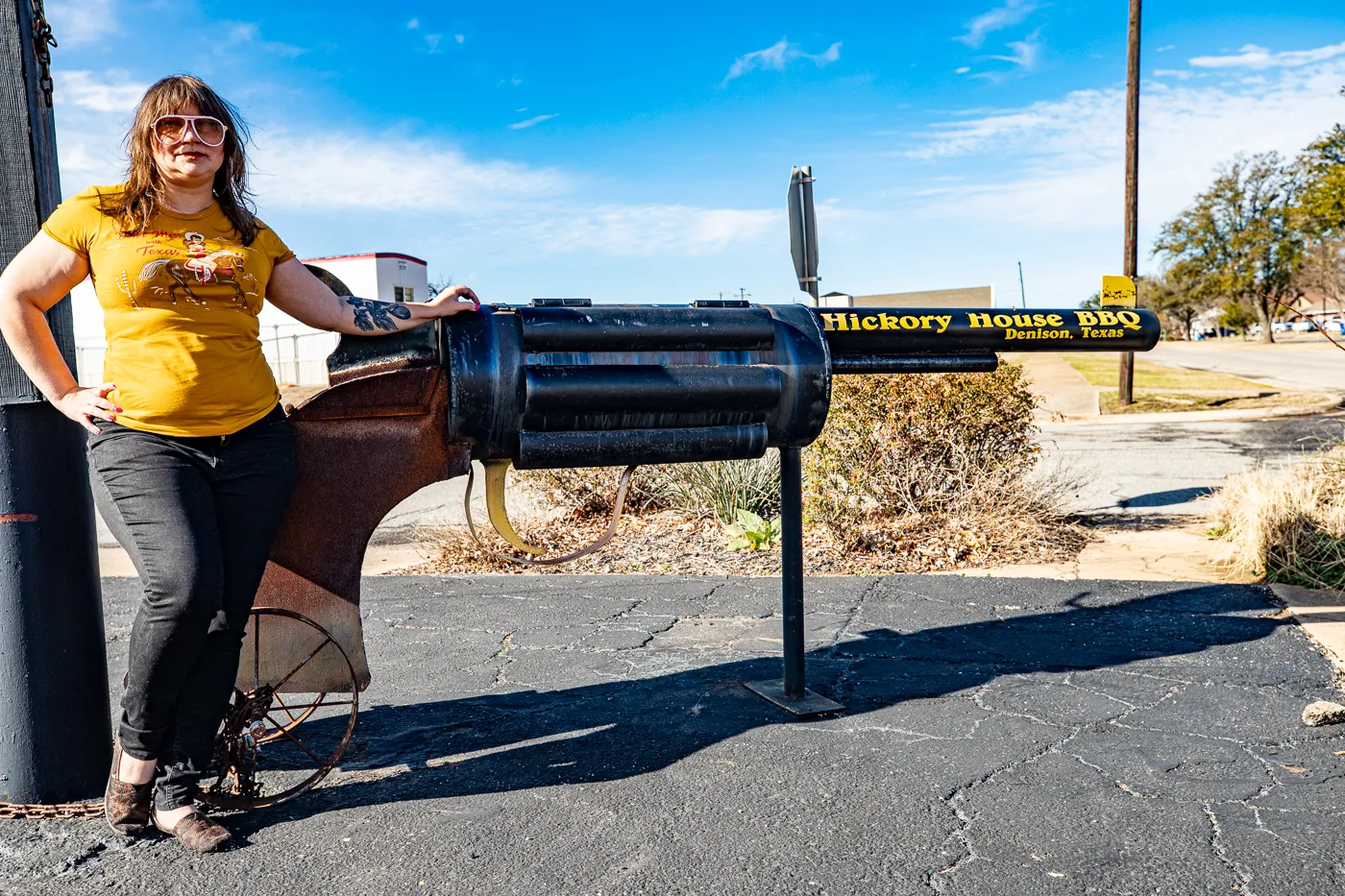 On a road trip and looking for more of the best Texas roadside attractions? Be sure to look for the nearby Giant Head of President Eisenhower and the LMAO Sculpture in McKinney, Texas (Mule Statue).
Big BBQ Six-Shooter at Hickory House Bar-B-Que
Address: Hickory House Bar-B-Que, 630 W Woodard St, Denison, TX 75020
Cost: Free to See
Hours: Always Visible, Restaurant Hours Vary
Pin this Texas roadside attraction to save for your road trip itinerary: