Are you planning a Massachusetts road trip and want to find all the best Massachusetts roadside attractions along your route? Whether you're driving across the country, traversing one of the many scenic byways in the state, or vacationing in Boston, you won't want to miss these fifteen must-see places to go in Massachusetts. They're fun road trip stops and great additions to your travel itinerary or route.
Below are the 15 best roadside attractions in Massachusetts: from a giant milk bottle to a big beaver, from a house known for axe murders to a house known for witch trials, from a Dr. Seuss park to a field of ponies! You won't want to miss any of these bucket list worthy tourist traps and road trips stops on your Massachusetts vacation.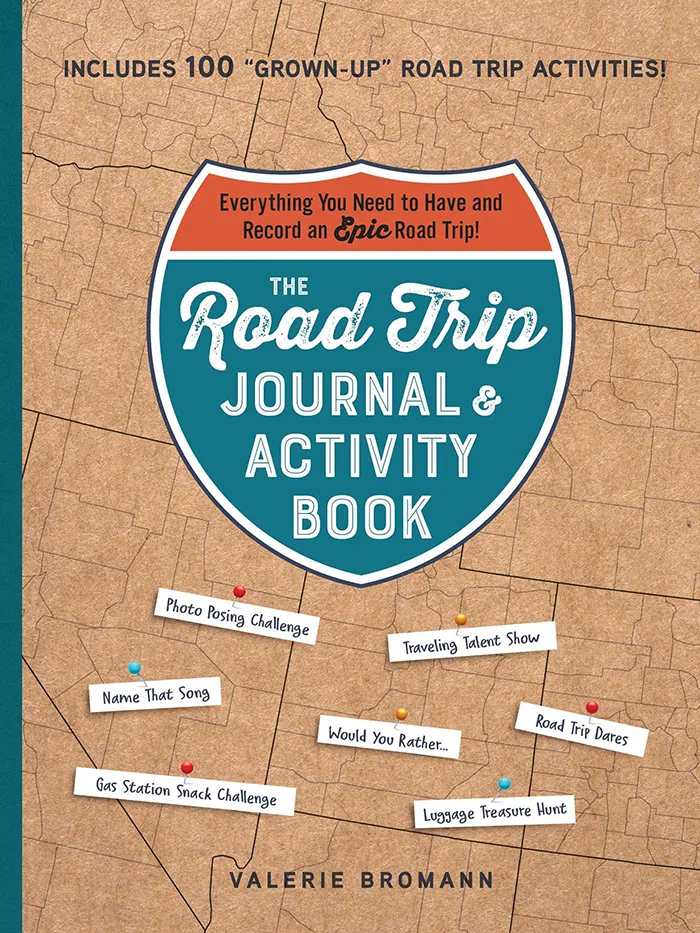 The Road Trip Journal & Activity Book
Everything You Need to Have and Record an Epic Road Trip!
Enjoy fun games and challenges to pass the time on your next road trip and have a keepsake to look back on for years to come with this entertaining must-have for your next vacation.
Ready to hit the road? Let's go! I call shotgun!
The 15 best Massachusetts roadside attractions (in no particular order):
1. Hood Milk Bottle Building
300 Congress St, Boston, MA
This giant milk bottle was one of the first examples of novelty architecture in the United States. Built in 1930, ice cream maker Arthur Gagner had it built next to his shop to entice customers in to buy a sweet treat. The bottle was sold in 1943 and, eventually, abandoned. But, in 1977, dairy company H.P. Hood and Sons, Inc. bought the old structure and gave it to the Boston Children's Museum. The 40-foot tall milk bottle is stamped with the name "Hood" and still stands on the Boston pier, where it fulfills its original purpose as an ice cream stand.
2. Bewitched Statue
Lappin Park, 235 Essex St., Salem, Massachusetts
In 2005, a statue depicting actress Elizabeth Montgomery as witch Samantha Stephens from the TV show Bewitched (1964-1972) was dedicated in Lappin Park Salem, Massachusetts as part of the TV Land Landmarks campaign. The nine-foot-tall, 3,000 pound bronze statue depicts the character riding side saddle on a broom, flying past a crescent moon. Bewitched followed Samantha and her non-warlock husband, as they tried to live a normal life in spite of her magical ways. Though the show was set in Westport, Connecticut, four episodes were filmed on location in Salem. These episodes were known as the Salem Saga, and so the city seemed a natural choice to house the statue. But this did not come without controversy as many residents of Salem felt the statue was disrespectful to those who were persecuted during the Salem witch trials.
3. Lake Chargoggagoggmanchauggagoggchaubunagungamaugg: The Longest Named Thing in America
Webster, MA
Webster, Massachusetts is known for the stunning Webster Lake…but it's not actually called Webster Lake. The New England spot's full name is Lake Chargoggagoggmanchauggagoggchaubunagungamaugg. With 15 Gs, Lake Chargoggagoggmanchauggagoggchaubunagungamaugg is the longest named place in the United States, and the third longest named thing place in the world. The lake was originally called "Chaubunagungamaugg" ("fishing place at the boundary") but after English colonists arrived, it was changed to its current 45-letter moniker, meaning English knifemen and Nipmuck Indians at the boundary or neutral fishing place."
4. The Paper House
52 Pigeon Hill St, Rockport, MA
At The Paper House in Rockport the walls, doors, and even the furniture are made from paper. Newspaper to be exact. Nearly 100,000 newspapers went into making the house. This unique home was made by Elis F. Stenman and he started construction in 1922. The newspaper house is sturdier that it sounds: it's still standing today and available for tours.
5. Nash Dinosaur Tracks
39 Aldrich St, Granby, MA
Walk in the footsteps of prehistoric dinos at Nash Dinosaur Tracks. Founded by the late Carlton S. Nash, and now run by his son Kornell Nash, the museum and gift shop features homemade dinosaur statues, historical photos, and, out into a quarry, real remaining fossils of dinosaur tracks.
6. Big Beaver
Beaver Storage, 1455 Cape St, Lee, MA
The Big Beaver in Lee has served as a mascot for numerous family-owned Beaver-named businesses over the years. The Massachusetts roadside attraction lives outside of Beaver Storage.
7. The Mapparium
The Mary Baker Eddy Library, 200 Massachusetts Ave, Boston, MA
The Mapparium at the Mary Baker Eddy Library in Boston is a three-story, three-dimensional, interactive globe. Step inside an illuminated world to view a map of the world (or, at least how the world looked in 1935) like you've never seen it before.
8. Bancroft Tower
3 Bancroft Tower Road, Worcester, MA
On a hill in Worcester you'll find site peculiar for Massachusetts: a castle. This castle, known as Bancroft Tower, was built in 1900 by Stephen Salisbury III to honor his father's boyhood friend, George Bancroft (the US Secretary of the Navy). The thin, 56-foot tall castle might look like a cardboard cutout from afar, but it does contain a series of rooms, though it isn't open to wander inside.
9. Emily the Cow Statue
The Peace Abbey Foundation, 2 N Main St, Sherborn, MA
Emily the Cow went on the run in 1995 by escaping a Hopkinton slaughterhouse. She eventually made her way to the Peace Abbey where she lived out the rest of her days. In the beloved cow's honor, her owners commissioned a life-sculpture by artist Lado Goudjabidze to serve as a symbol of vegetarianism, humanity, and nonviolence.
10. Jordan's Furniture
Crossing At Walkers Brook, 50 Walkers Brook Dr, Reading, MA
A trip to Jordan's Furniture in Reading isn't just for those searching for a new loveseat. In between bed sets and buffets you'll find Fenway's Green Monster, an ice cream shop topped with a 40-foot ice cream sundae, an IMAX theater, a ropes course, a Liquid Fireworks show, and Beantown: a replica of Downtown Boston made up of nearly twenty-five million Jelly Belly jelly beans.
11. Bicentennial Chair
130 Elm St, Gardner, MA
Gardner, Massachusetts is known as "The Chair City." It used to be home to he Heywood-Wakefield Furniture Company who made, among other things, strong wooden chairs. They've capitalized on their nickname over the years by displaying oversized chair throughout the town. The 20-foot tall Bicentennial Chair, built in 1976, is one of few that remains, and, though it is not the world's largest chair, makes for a fun roadside attraction in Massachusetts.
12. Lizzie Borden Bed and Breakfast Museum
230 2nd St, Fall River, MA
In 1892 Lizzie Borden was the main suspect for the axe murdering of her father and stepmother. Although she was eventually acquitted of the crime, the story remains as one of the most popular historical murders. The home the Bordens lived in is now a Fall River bed and breakfast and museum where you can spend the night, have a morning meal, browse memorabilia, take a tour, and maybe even witness some paranormal activity.
13. Dr. Seuss National Memorial Sculpture Garden
21 Edwards St, Springfield, MA
Visit the Cat in the Hat, the Grinch, the Lorax, Sam-I-Am, and all your favorite Dr. Seuss characters (along with Dr Seuss himself, Ted Geisel) at the Dr. Seuss National Memorial Sculpture Garden. Made by sculptor Lark Grey Dimond-Cates (Geisel's stepdaughter), the famous storybook characters come to life in bronze sculptures arranged across a quad. The sculpture garden opened in 2002 and, in 2017, a full Dr. Seuss Museum opened alongside.
14. Ponyhenge
Old Sudbury Road, Lincoln, MA
Unlike some of the other henges across the American roadside, Lincoln's Ponyhenge isn't built to historical accuracy in line with the sun: it is merely a dump of plastic and metal toy horses in a field. The ponies started appearing in 2010 when a lone hobby horse was spotted on the side of the road. Over the years, one after another, in various shapes and sizes, other hobby horses, rocking horses, and horse figurines have joined.
15. The Witch House of Salem
310 Essex St, Salem, MA
During the Salem witch trials on 1692 and 1693, 200 people were accused of performing witchcraft, 59 were tried, 31 were found guilty, and 20 were executed. Salem's Witch House was owned by Judge Jonathan Corwin, a magistrate who was responsible for many of those convictions. It is the only structure still standing in Salem with direct ties to the trials. Today, the Witch House serves as a museum that examines seventeenth century life and gives visitors a deeper understanding of those involved in the Salem Witch Trials.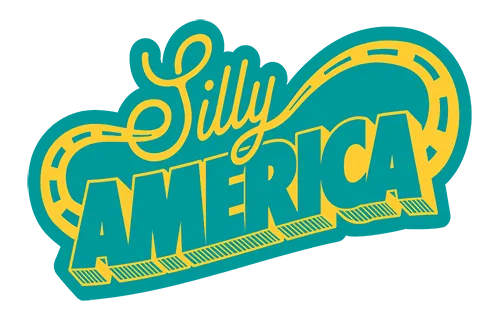 Pin this list of the 15 best Massachusetts roadside attractions: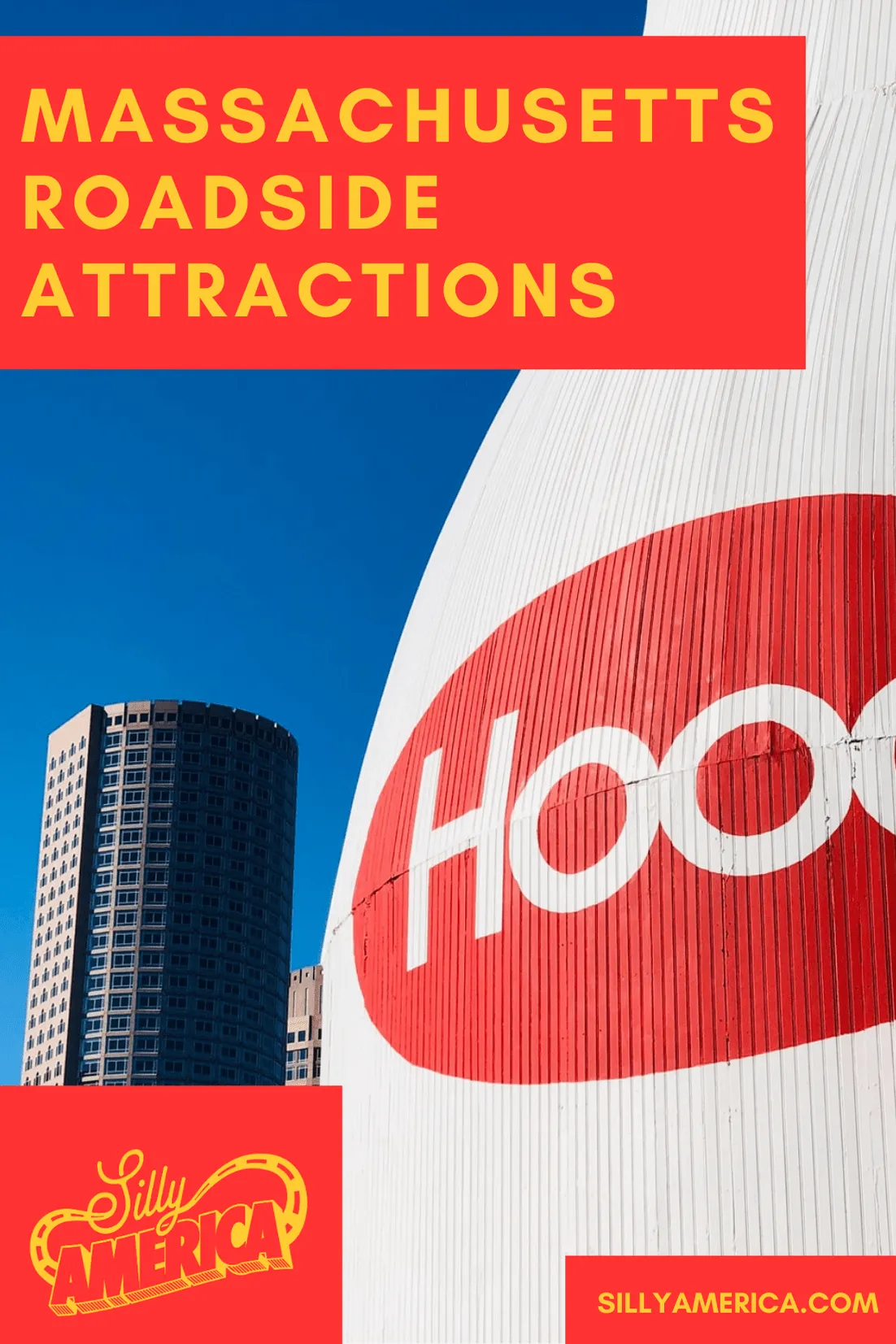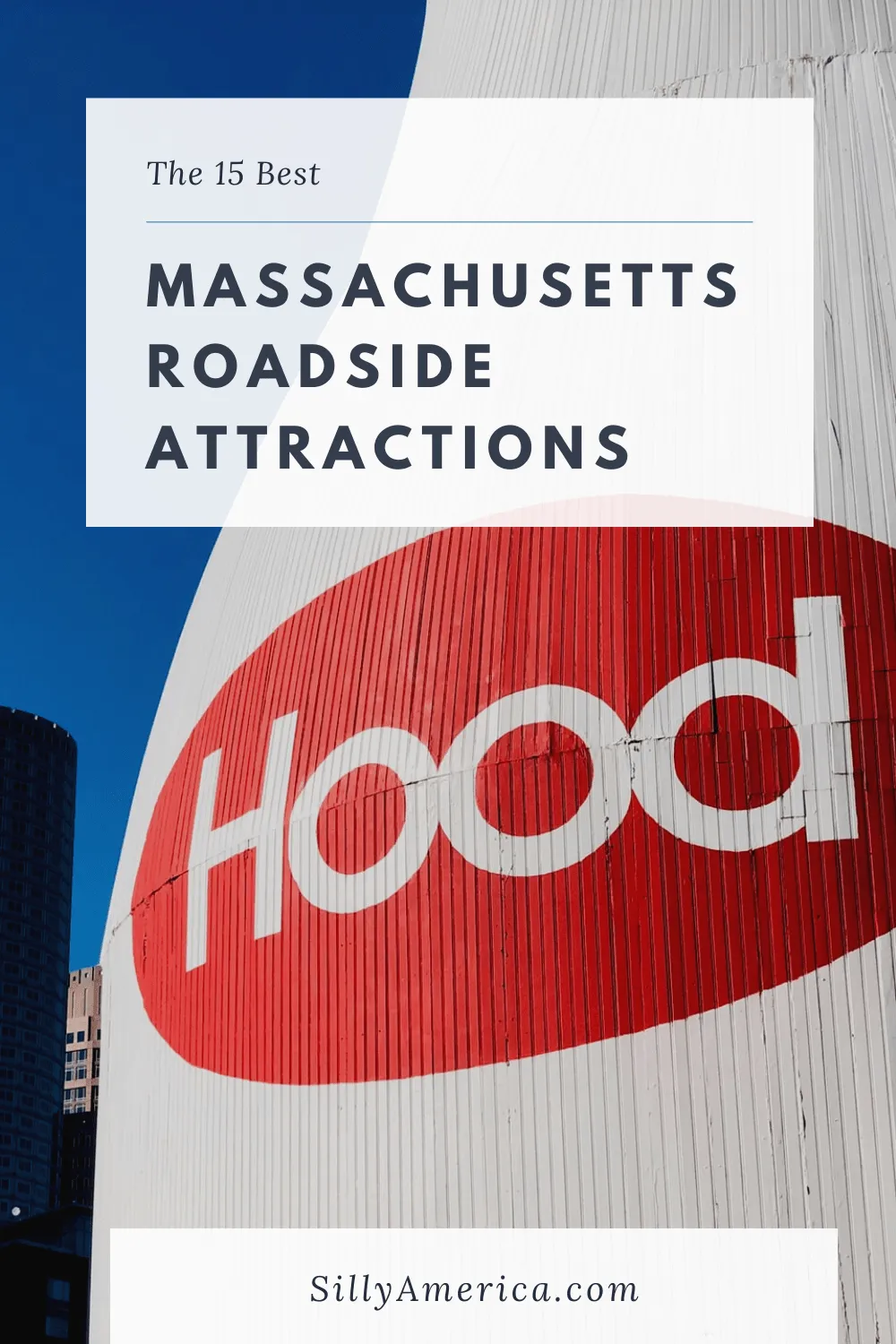 Photo by FilterGrade on Unsplash