This giant fiberglass Muffler Man and Bessie the Cow stands outside of Lambs Farm in Libertyville, Illinois. Lambs Farm is a non-profit organization that provides vocational and residential services for adults with developmental disabilities. The property features a petting zoo, pet shop, thrift shop, country store, cafe and bakery… and this roadside attraction.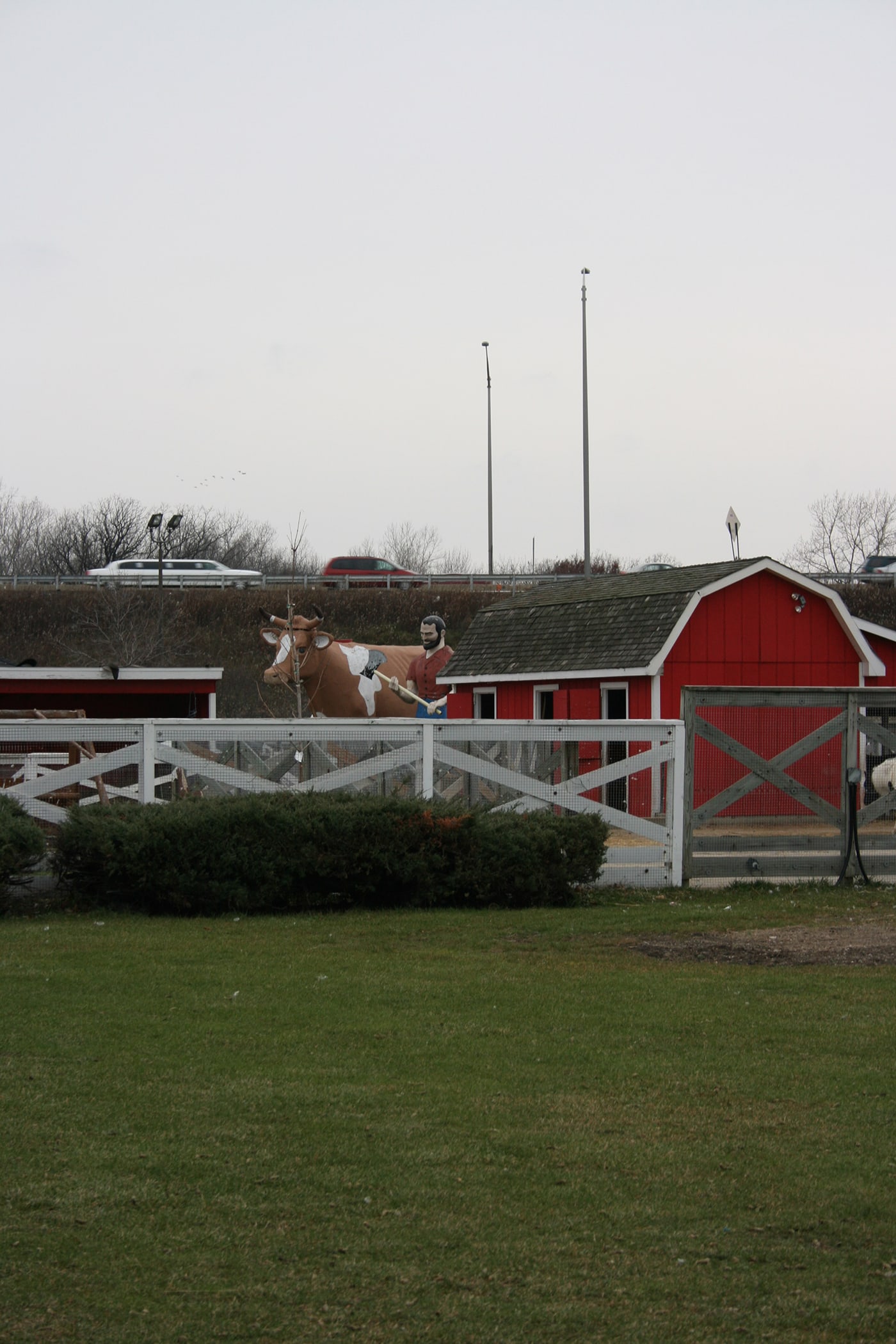 The first time I went to Lambs Farm was when I was pretty young. We went there to adopt a dog because we liked the idea of supporting the non profit. I don't remember much else about the visit, and I really don't remember whether or not the muffler man was there. Really all I was concerned about at the time was puppies!
The last time I went to Lambs Farm, I was on a road trip around Chicagoland (where we saw a similar shiny muffler man in Evergreen Park). The business was, unfortunately, closed the day we went, so we didn't get to get too close to this Paul Bunyan muffler man and larger than life cow. But we did get to admire the Illinois roadside attractions from afar.
Site: Muffler Man and Bessie the Cow
Location: Lambs Farm, 14245 W. Rockland Rd. in Libertyville, Illinois
Cost: Free to See
Hours: Lambs Farm is open 10am – 5pm daily, but the muffler man is always visible.
Need more giant cows in your life? Check out Bessie the Cow in nearby Janesville, Wisconsin!
Pin this roadside attraction: