David Johnson's goats are probably happier than most other goats in the world. In the small town of Findlay, Illinois (Windsor), Johnson, along with the late Jack Cloe of Herrick, erected a tower specifically for these bleating bearded animals. Known to some as the "goat tower of baaa" and others as "the world's leading goat tower," the Findlay Illinois Goat Tower at Goat Tower Farm keeps the inhabiting farm goats happy and passersby amused. Built on a farm in Southern Illinois this winding tower stands at 31 feet tall and 7 feet in diameter. It is made up of 5,000 hand-made bricks and contains 276 concrete steps that spiral around allowing the silly goats to climb the goat tower.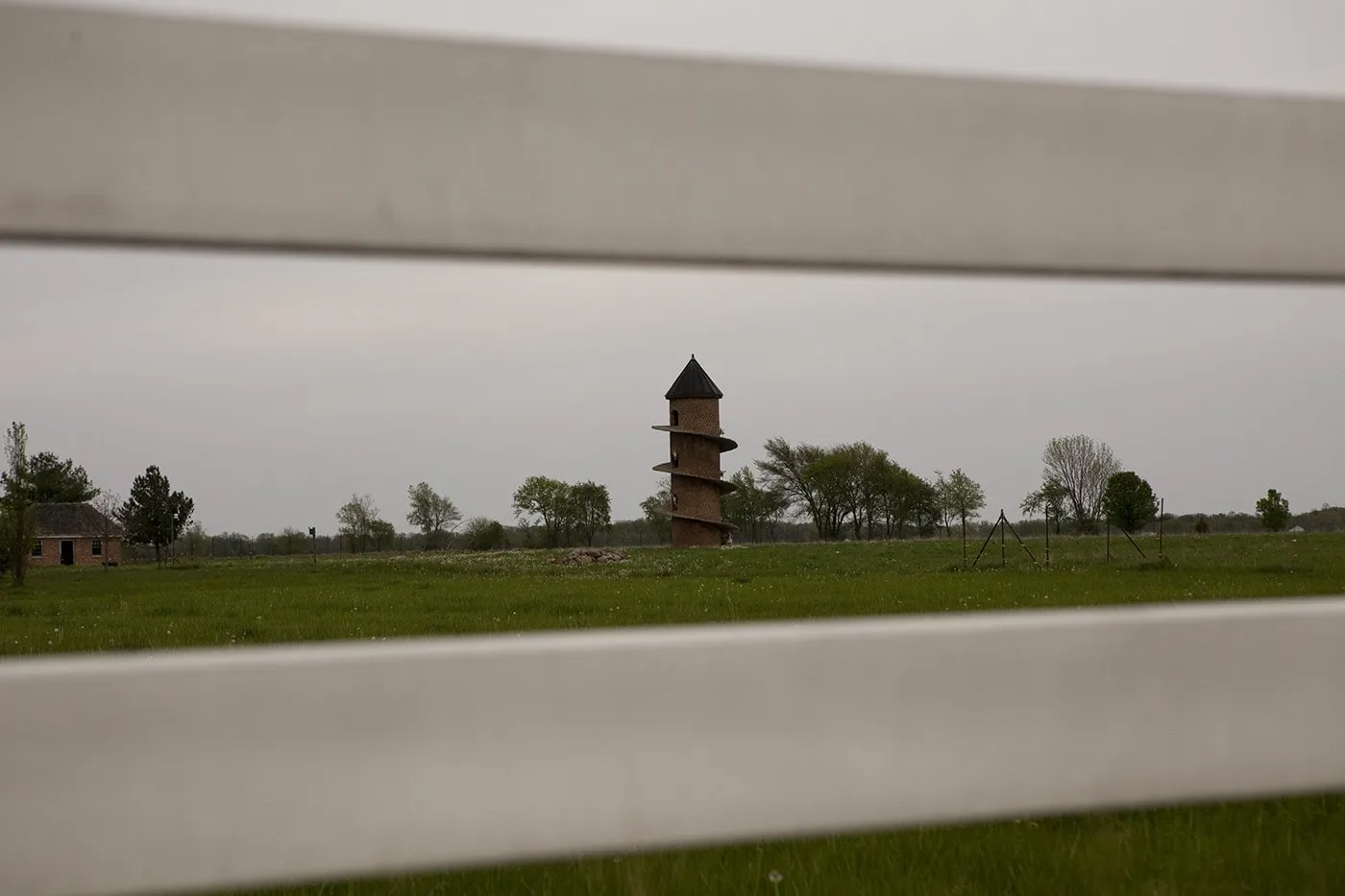 Dave and Marcia Johnson were inspired to create this unique goat enclosure in 1998, after seeing a similar structure from Portugal in a South African wine magazine. This goat tower in Illinois may be one of only three such structures in the world with others being that one from a spa in Portugal and another at the Fairview Winery in South Africa.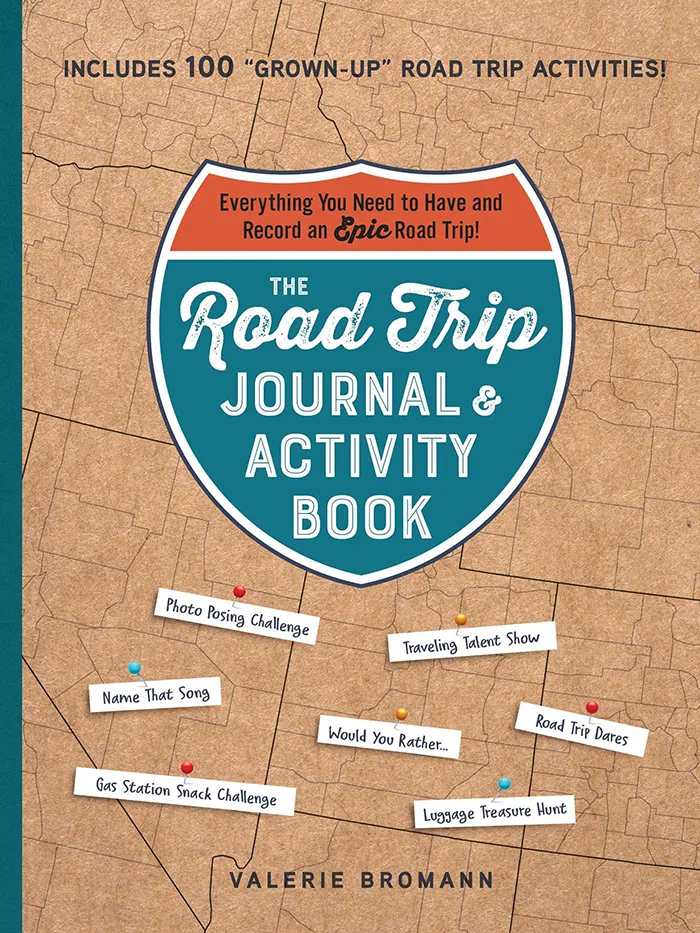 The Road Trip Journal & Activity Book
Everything You Need to Have and Record an Epic Road Trip!
Enjoy fun games and challenges to pass the time on your next road trip and have a keepsake to look back on for years to come with this entertaining must-have for your next vacation.
The Findlay goat tower is a playground for the many goats on Johnson's farm who love to climb the toy and peak out the three openings on each side. So, while this Illinois roadside attraction may not be a giant concrete goat statue, the world's biggest goat, or the world's largest goat made from fiberglass, it is indeed a fun stop to add to your itinerary on your next Metropolis Illinois road trip. (While on the road, be sure to also check out some other nearby attractions, like the giant bull and two-story outhouse!)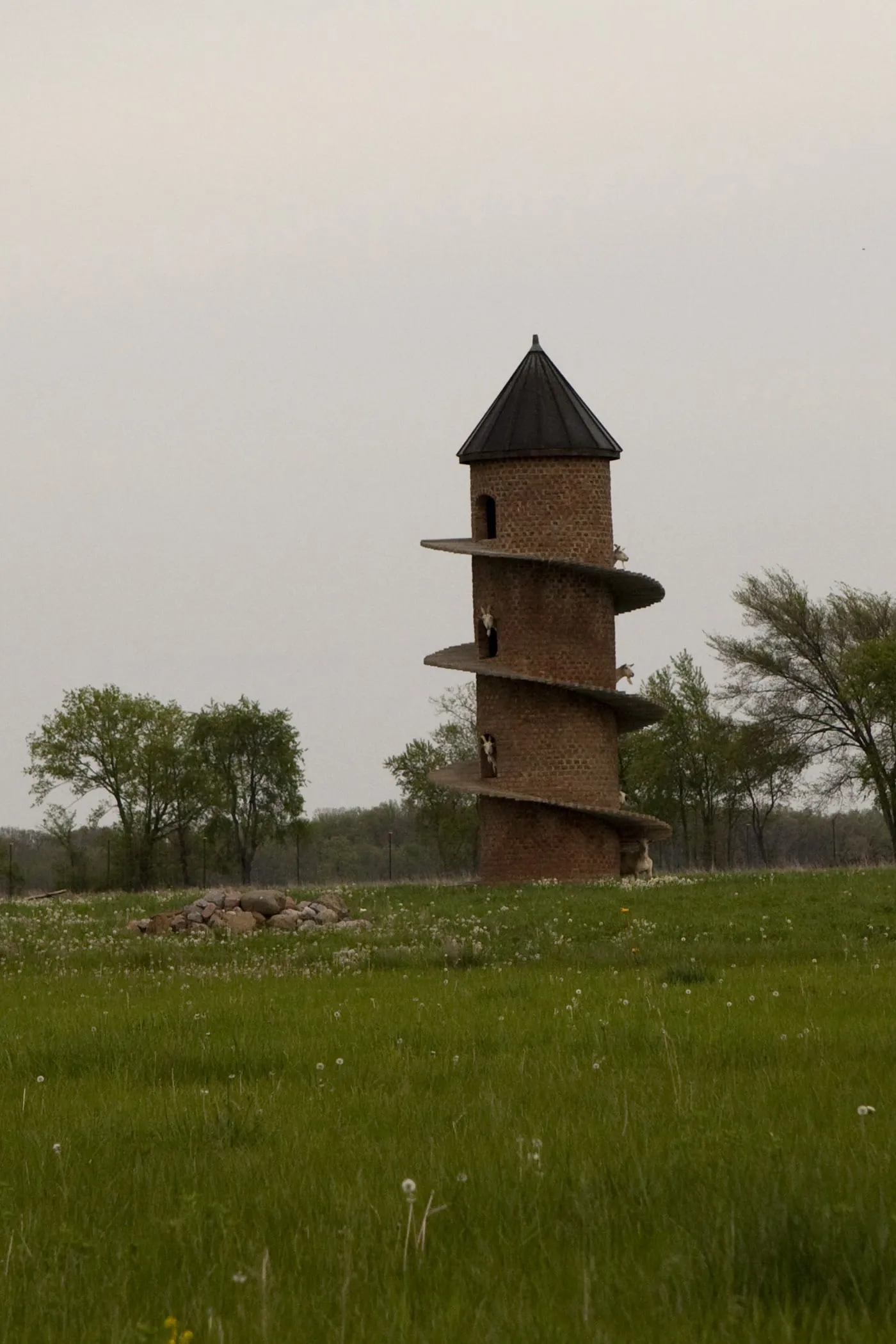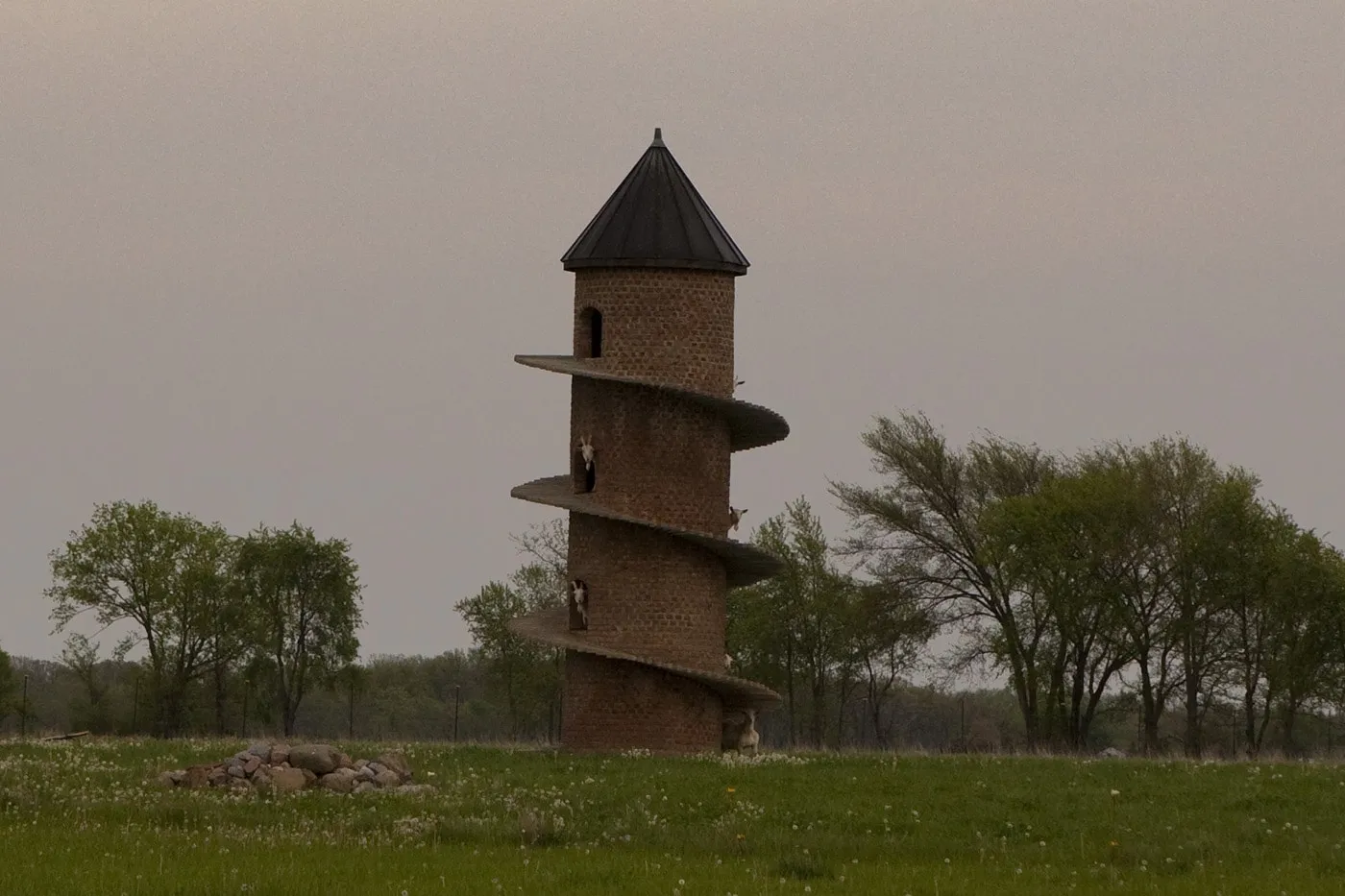 Findlay Illinois Goat Tower
Location: Goat Tower Farm, 1968 N 2500 E Rd, Windsor, IL 61957 (Near Findlay, IL)
Cost: Free to see.
Hours: This attraction is always visible from the road, but located at a private residence (and is on a remote country road, so you might want to reserve this one for daylight)
Date of photos: May 2, 2009
Pin this Illinois roadside attraction to save to add to your next road trip itinerary!