An old F-84F Thunderstreak fighter jet can be found in a motel parking lot in Wenona, Illinois. The camouflaged airplane is a fun site to see outside of the Wenona America's Best Value Inn (formerly a Best Western, formerly a Super 8). Before living at the motel, the parking lot jet plane could be found at various locations around town since the late 1960s/early 1970s.
The F-84F Thunderstreak is a swept-wing turbojet fighter-bomber from the 1940s/1950s.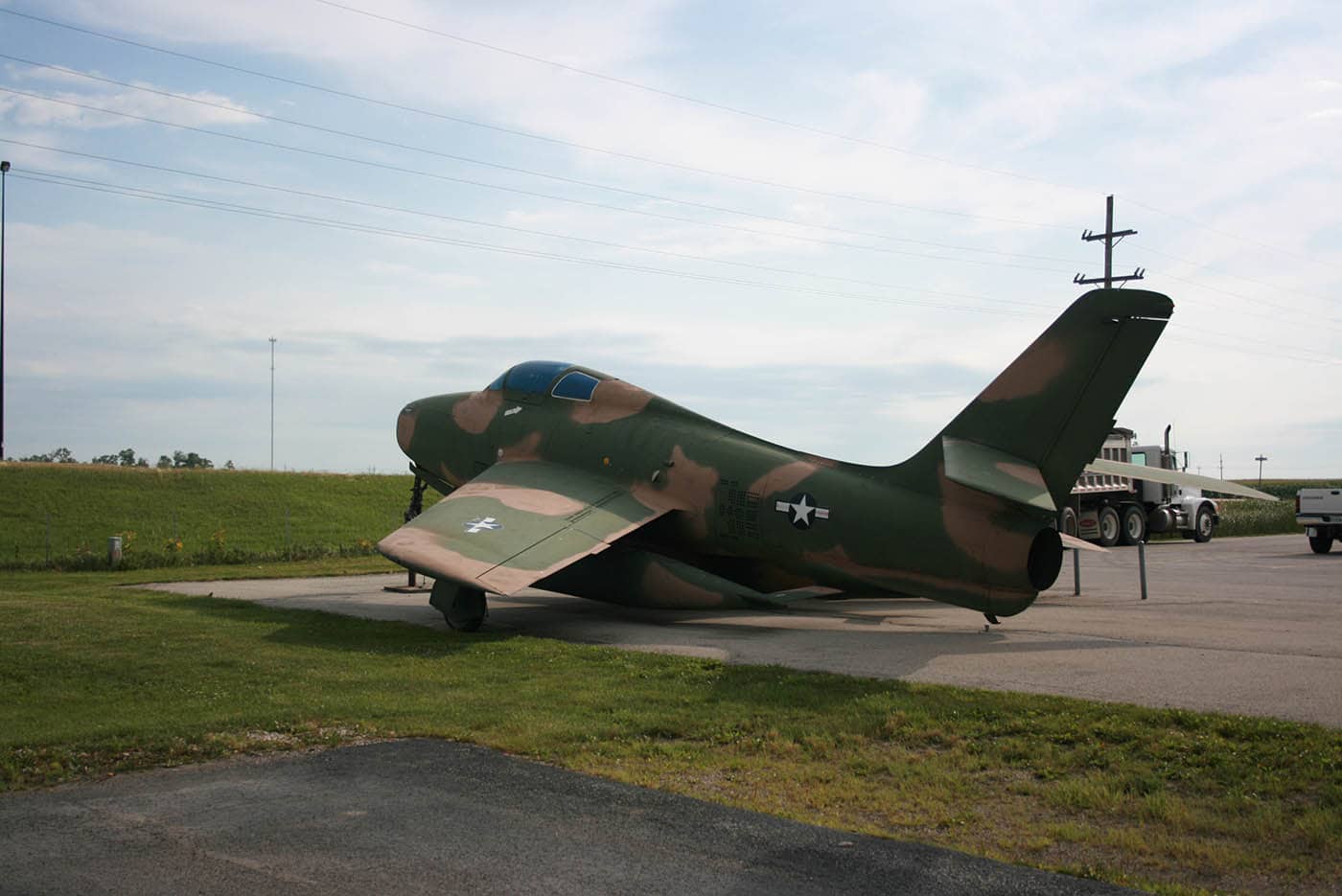 This Illinois roadside attraction has been painted green and might have been moved to a new location in Wenona since I visited on an Illinois road trip in 2007.
---
F-84F Thunderstreak Jet Plane
Address: 4 Cavalry Dr, Wenona, IL
Cost: Free to See
Hours: Always Visible
---
Pin this Illinois roadside attraction: