If you were visiting a new city and heard the term "Freak Alley" you might be inclined to steer clear. But, Freak Alley Gallery in Boise, Idaho, is actually a must-see destination for locals and tourists alike.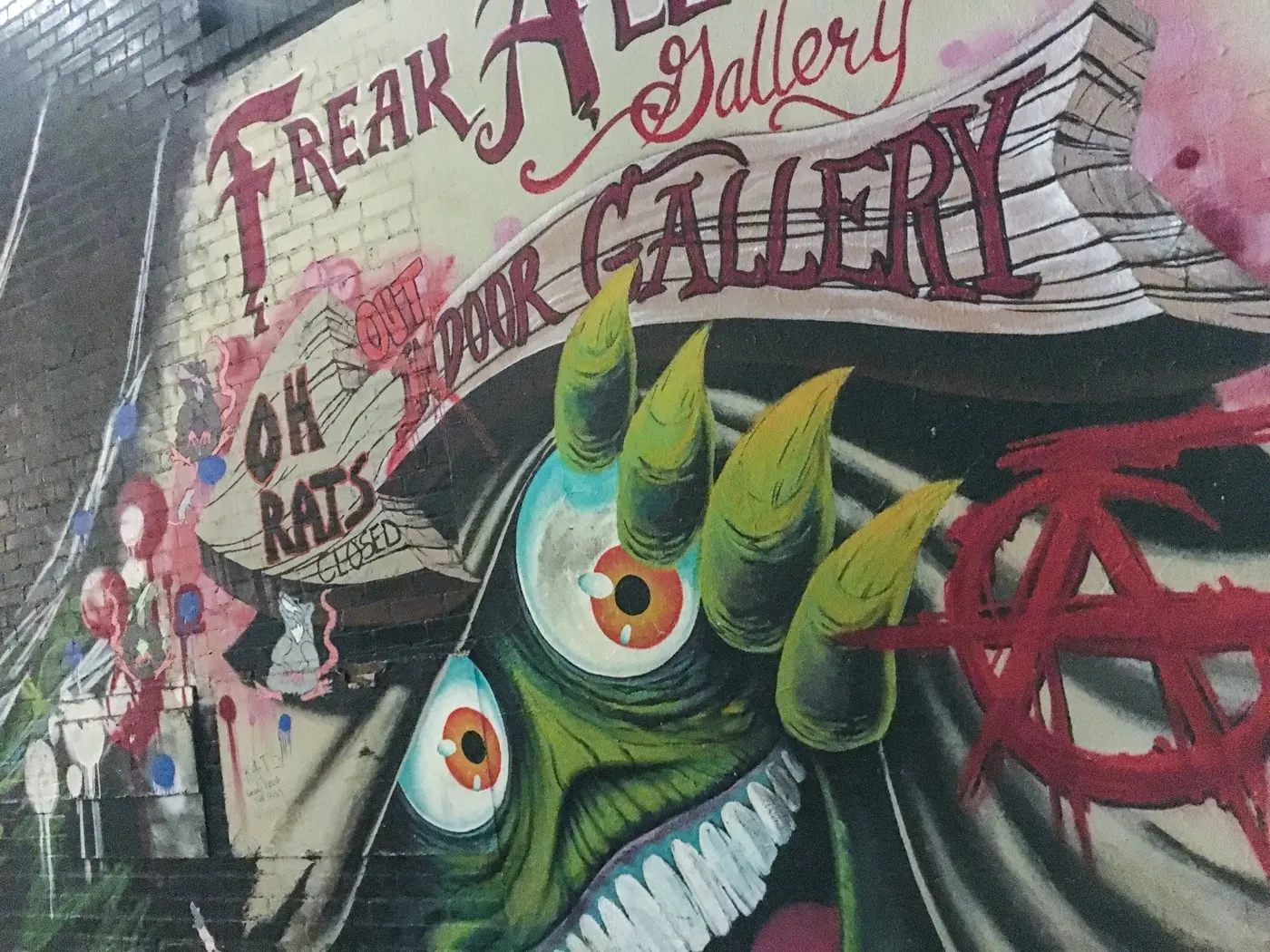 Freak Alley Gallery is an ever evolving gallery of graffiti and street art in downtown Boise. Since 2002 the alleyway has featured the public art work of local artists. Every inch of the buildings' back sides are covered in paintings and it is said to be the largest outdoor art gallery in the Northwest United States.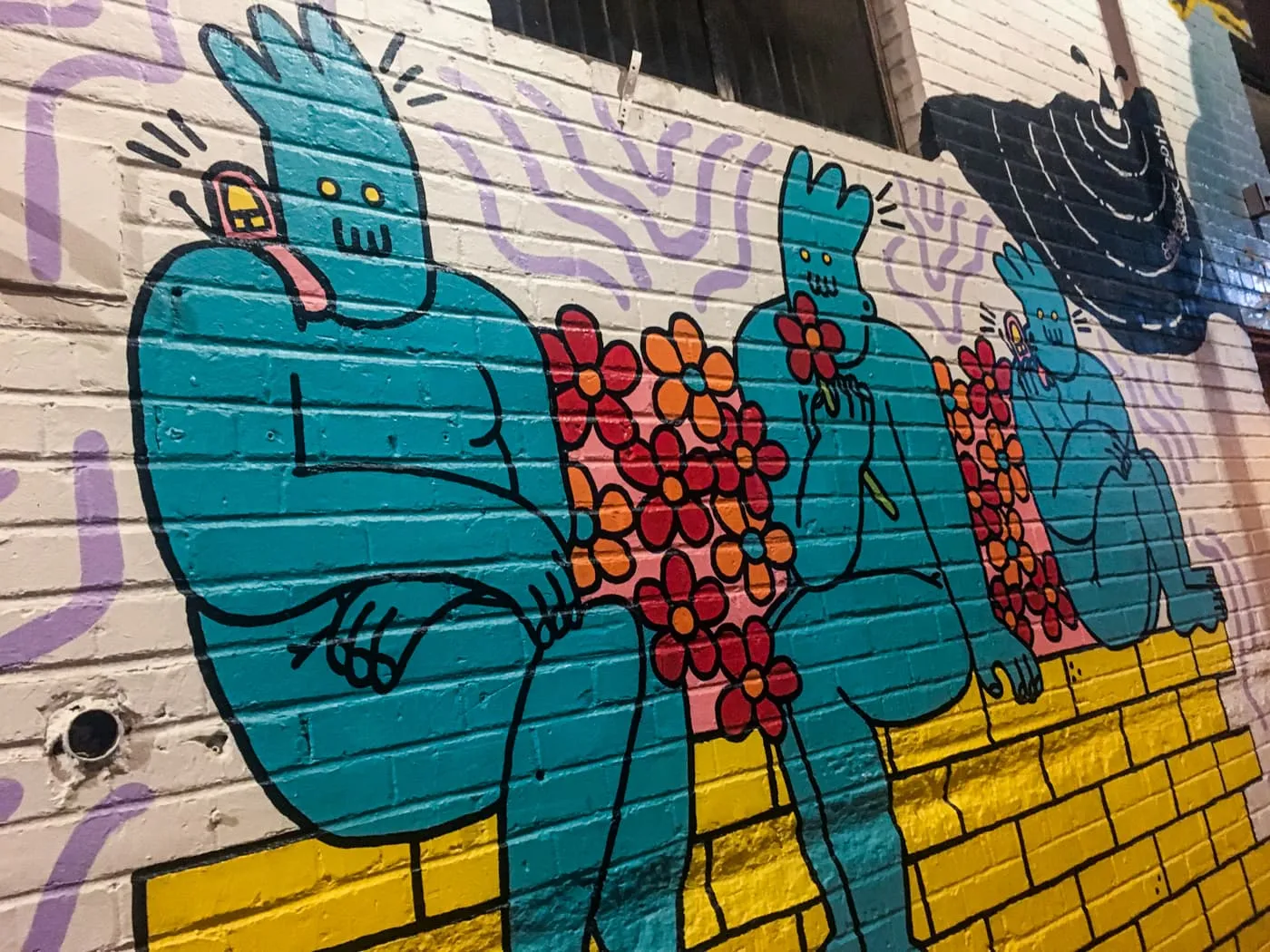 There is also an indoor art gallery that promotes local artists and sells art, with proceeds going to support the project, which is entirely donation and volunteer based.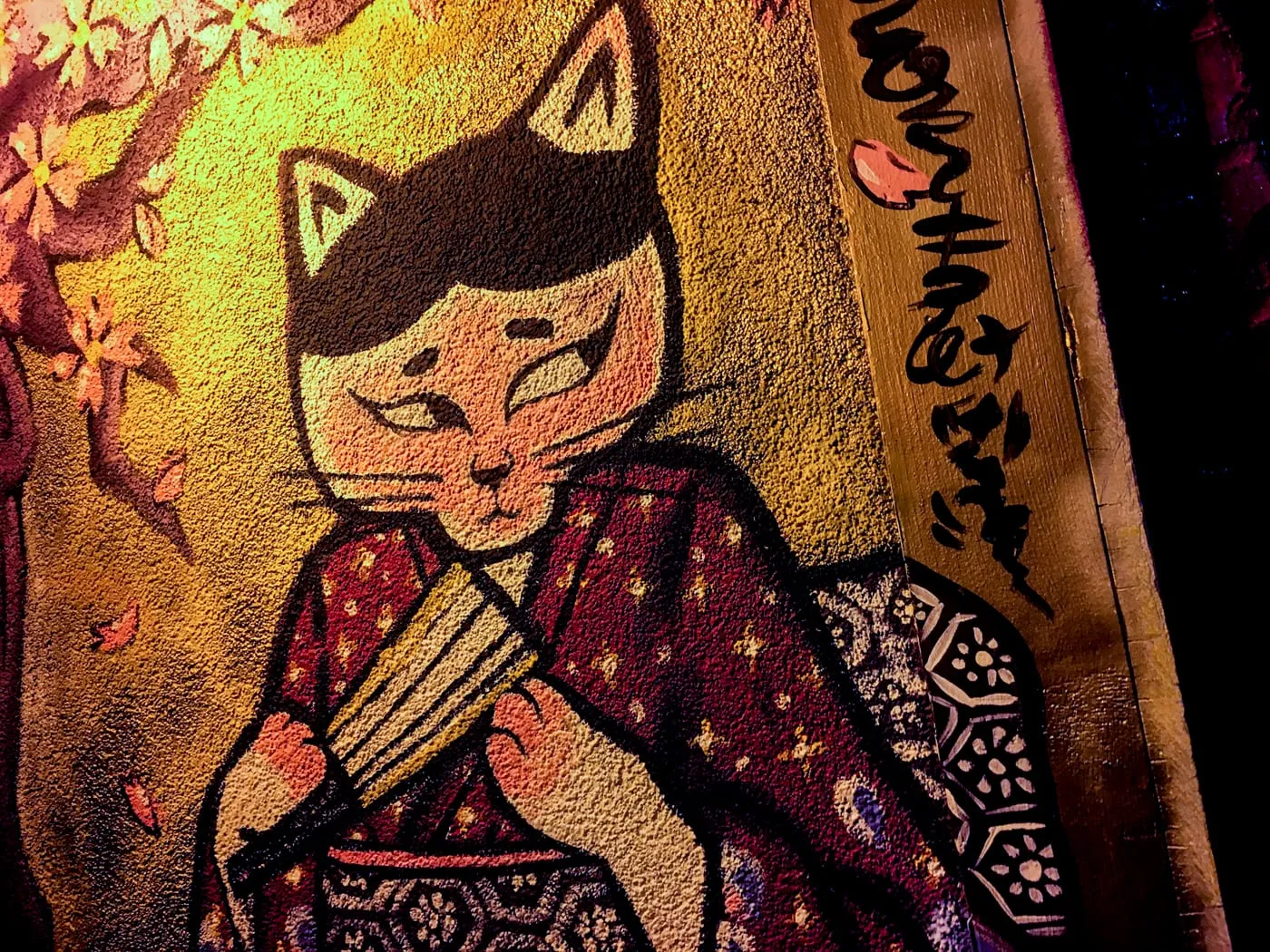 Every year artists who are eager to paint a wall submit their ideas and every year (usually in August) the alley way is transformed with new murals and works of art.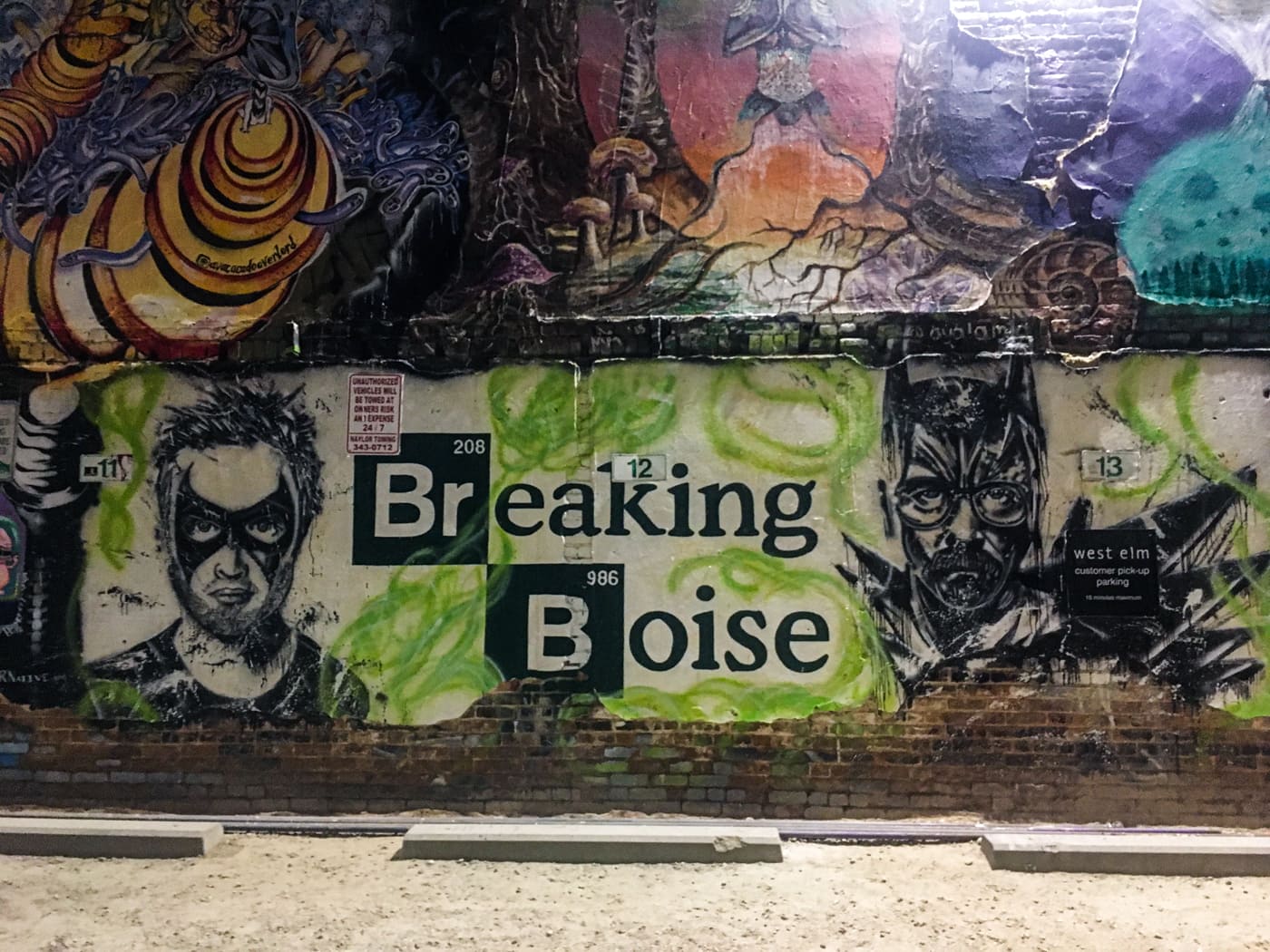 The project was originally established by Colby Akers. It started with just one wall and neighboring businesses were so inspired they wanted him to continue painting. For years Akers ran and expanded the program but he has recently retired and the alley has changed hands to new leadership. Freak Alley's new director, Melissa Nodzu has taken over and though they didn't take any new submissions in 2019, she has said that they will again soon and is even thinking of expanding this Idaho tourist attraction.
Whether you're in Boise to stay at the potato AirBNB or grabbing an ice cream potato at Westside Drive In, his mural-filled alley is a must see Boise tourist attraction!
More Freak Alley Murals: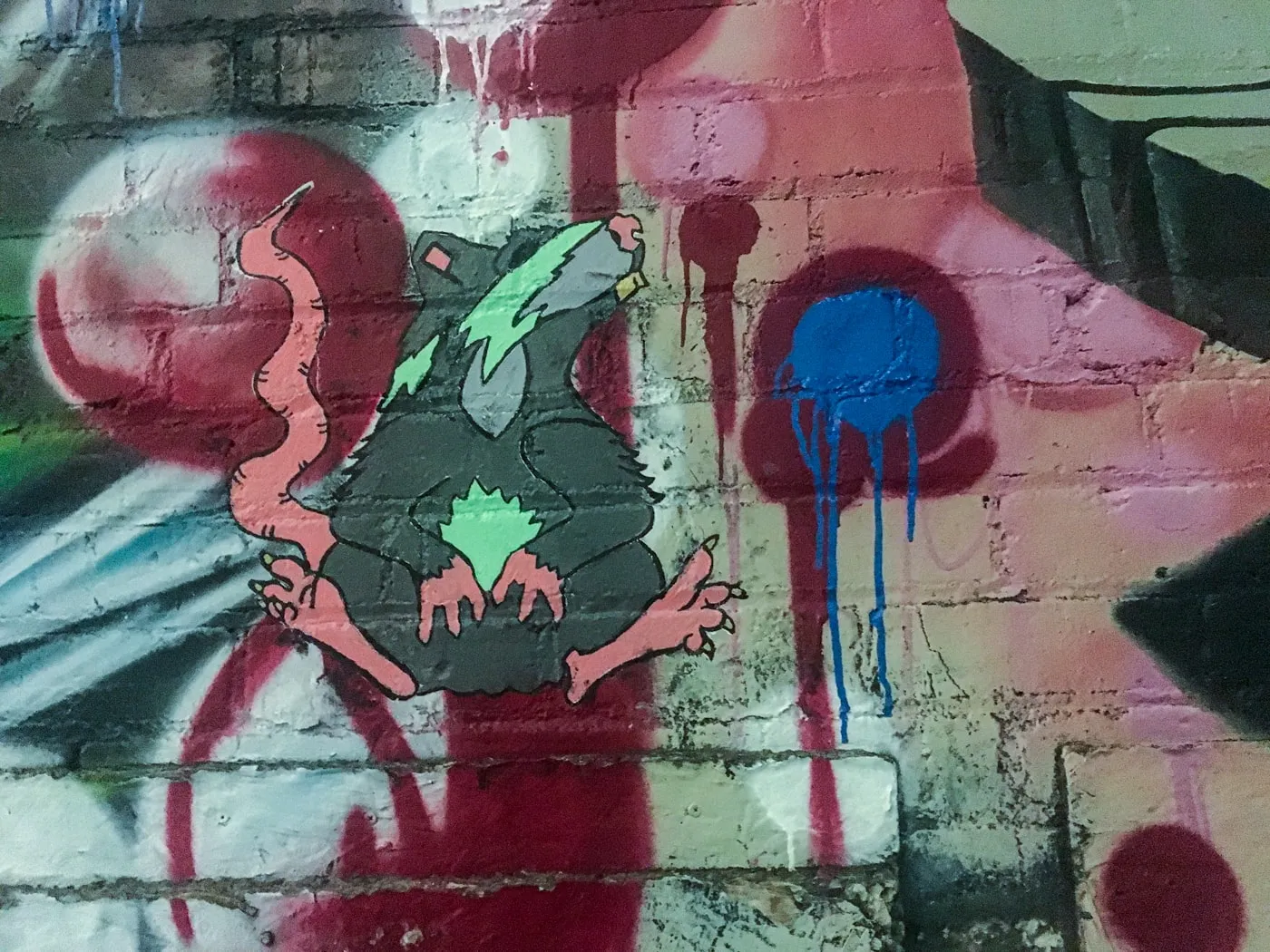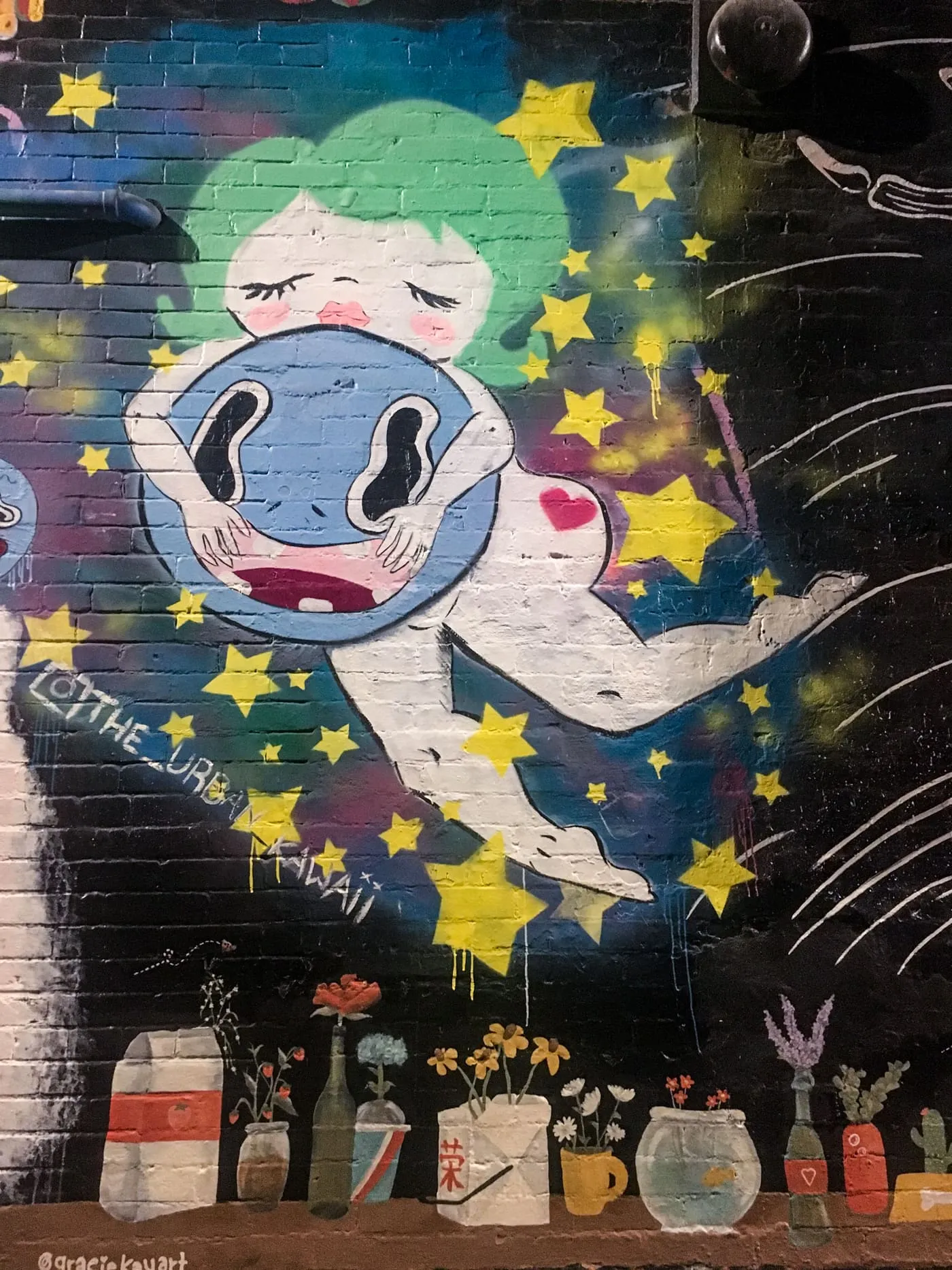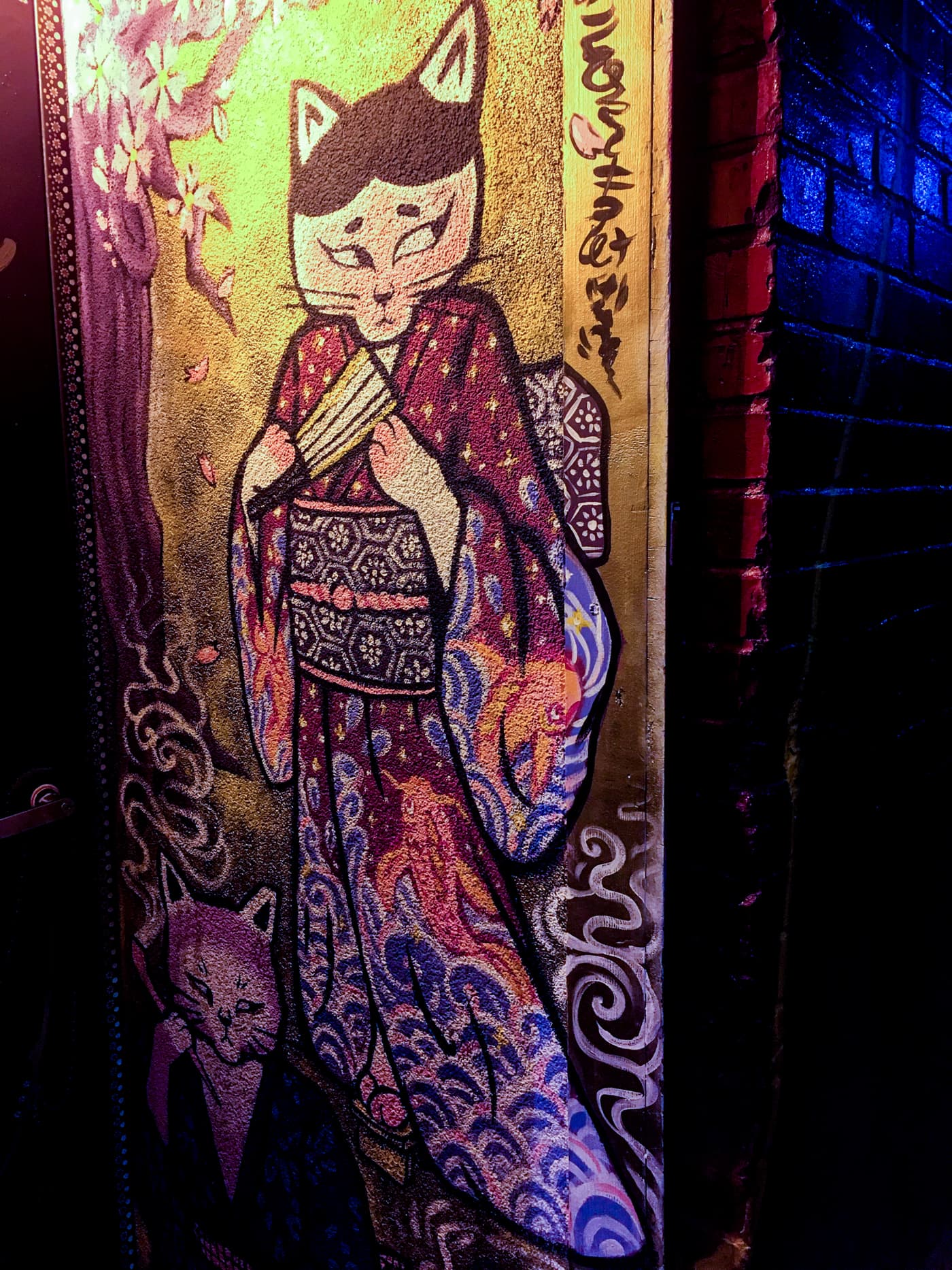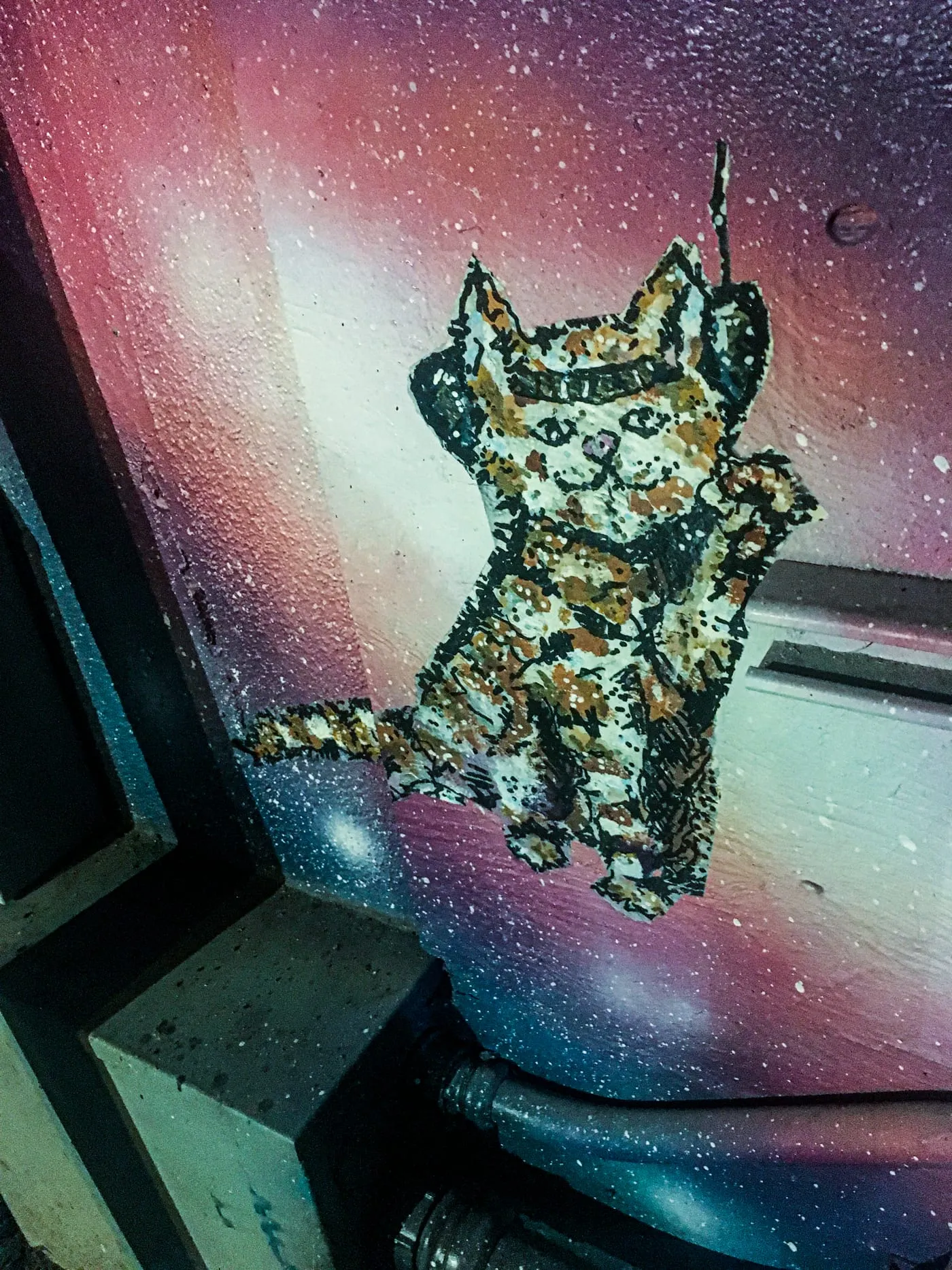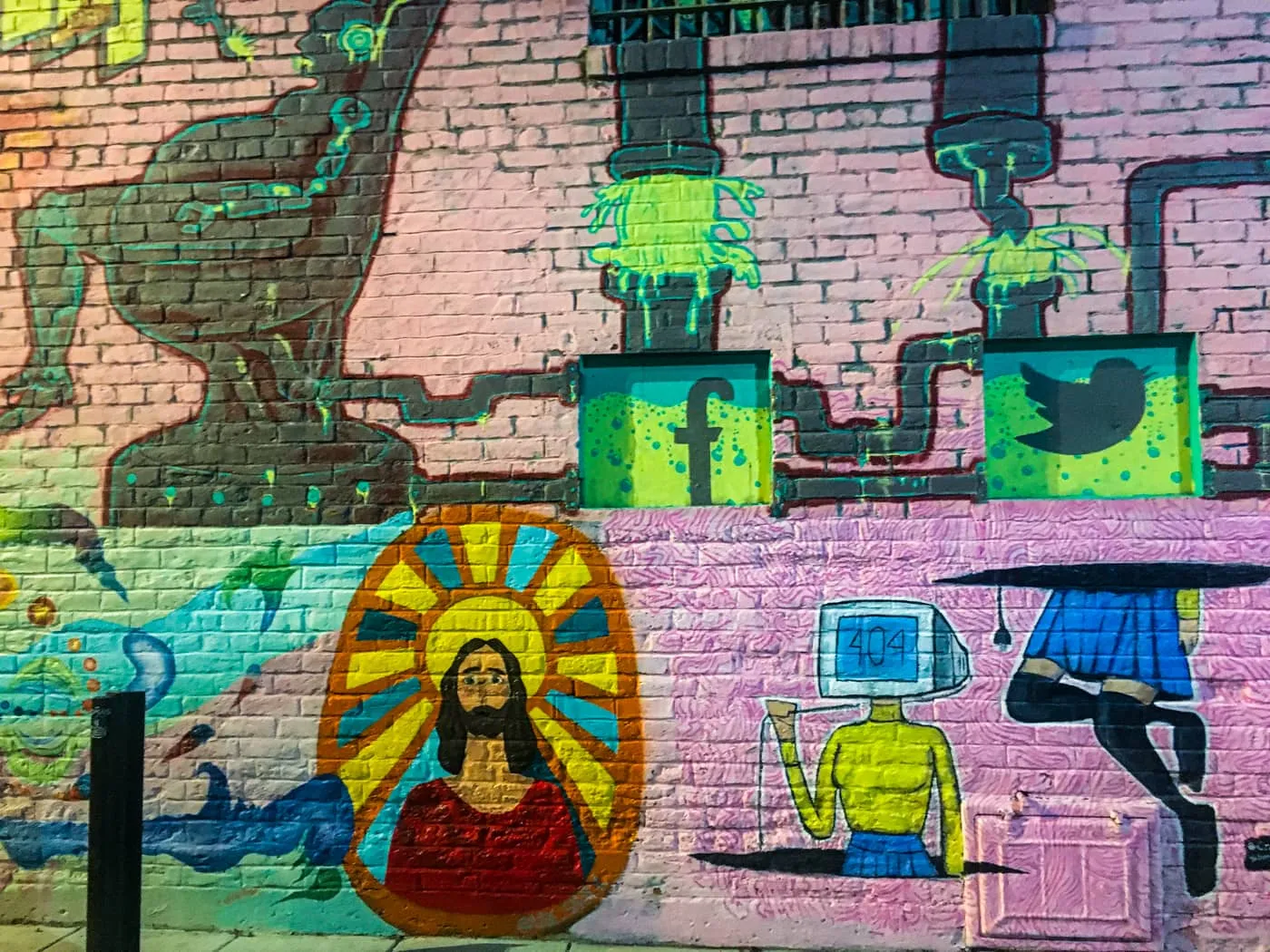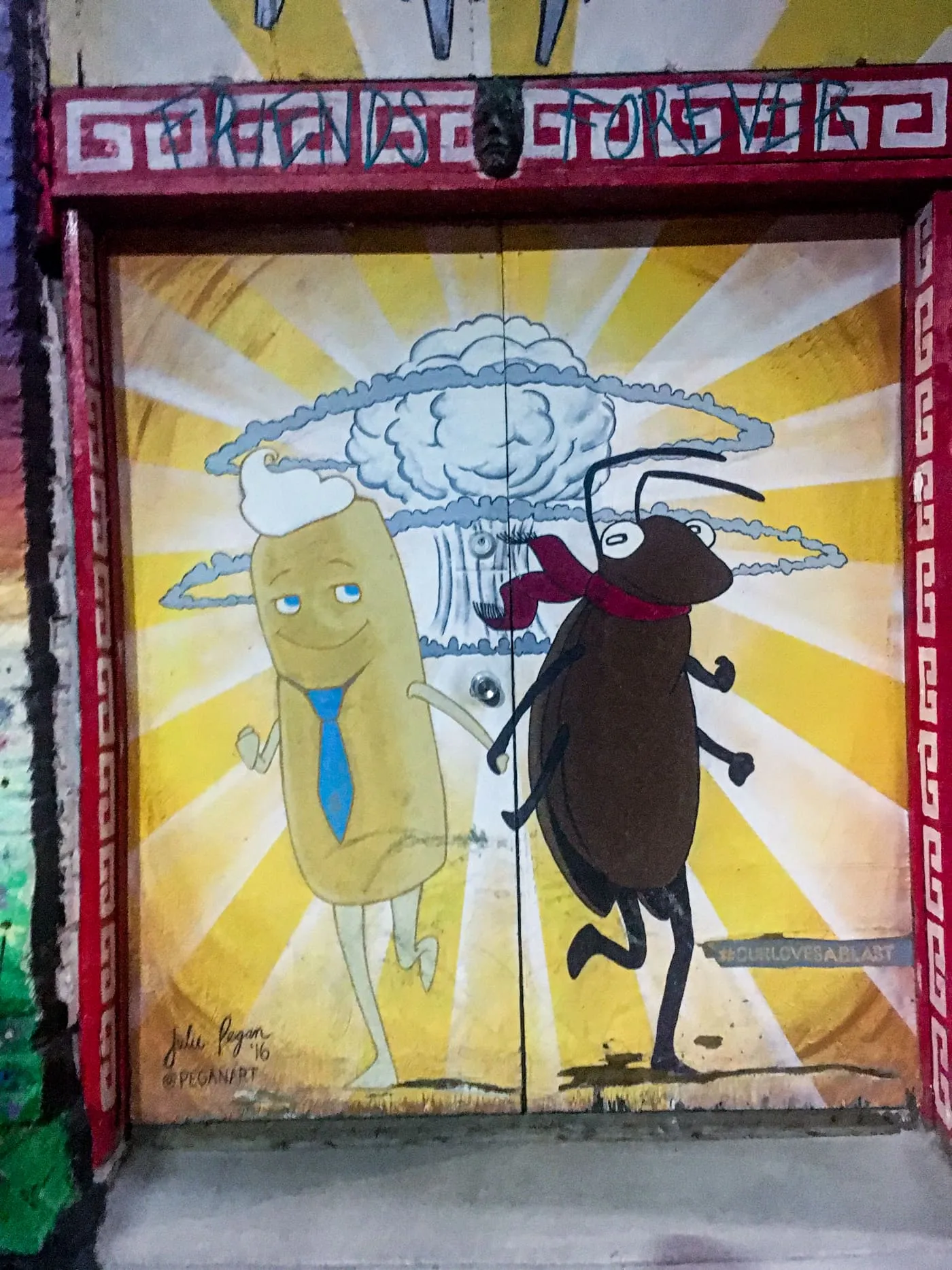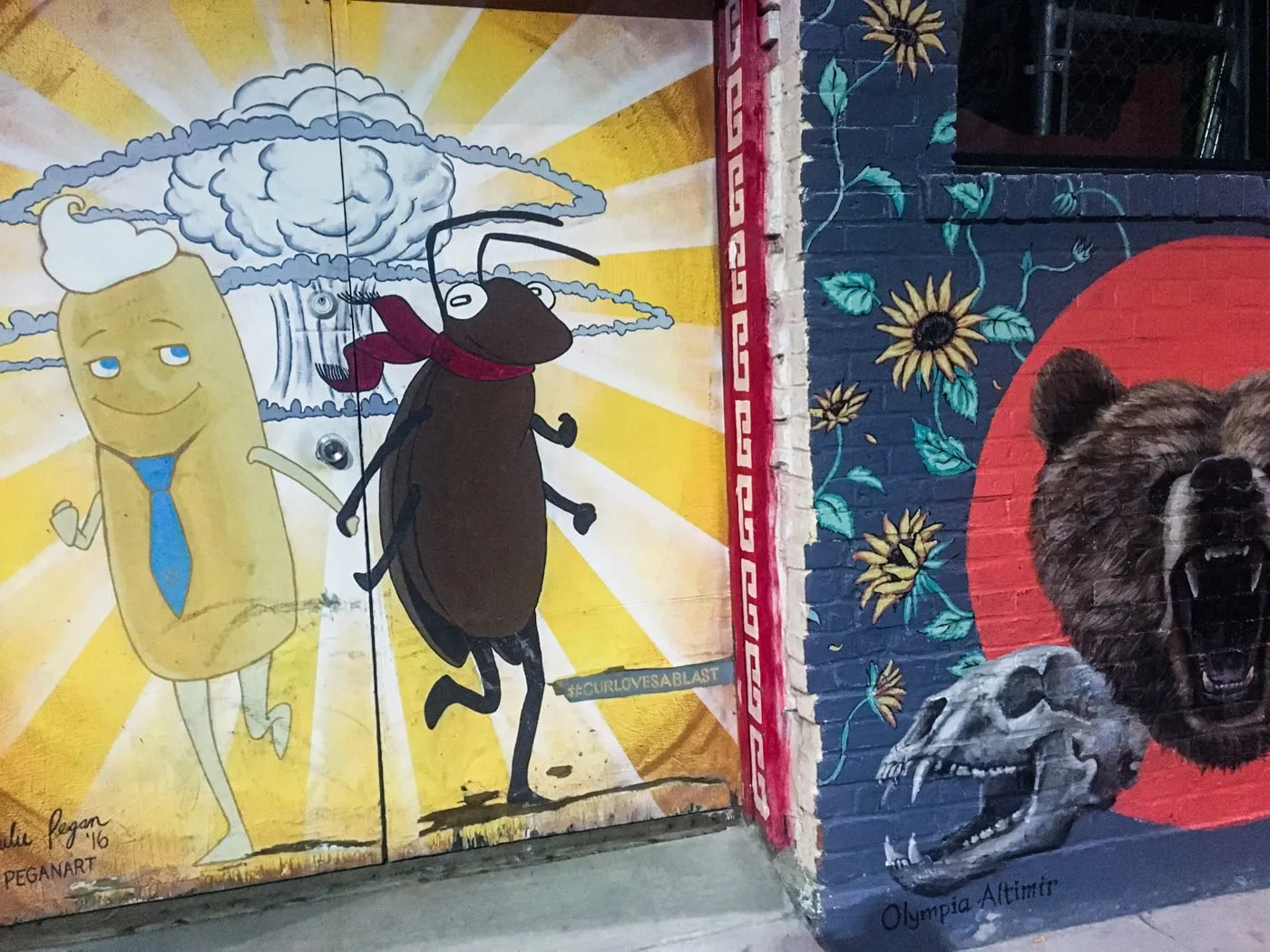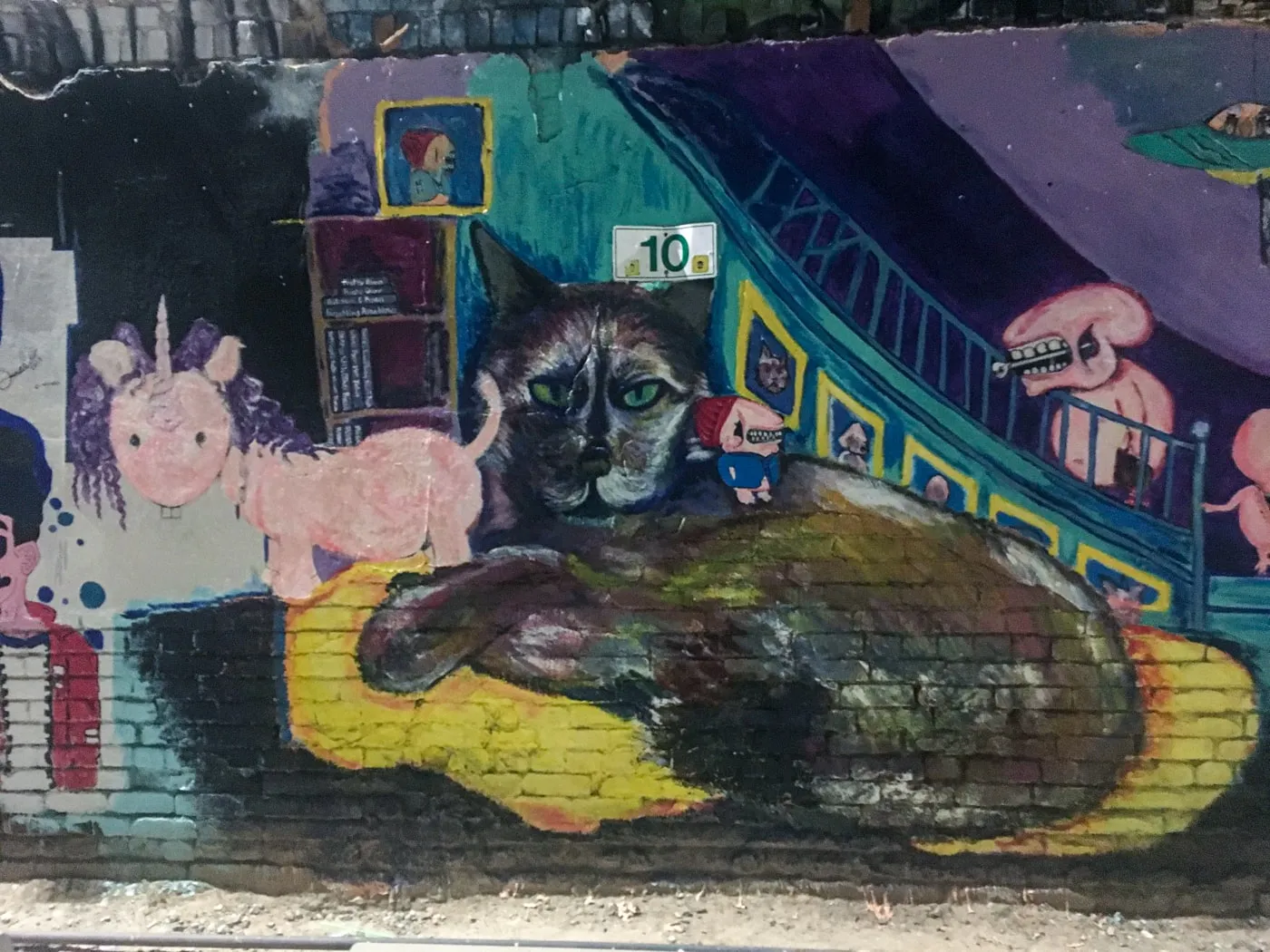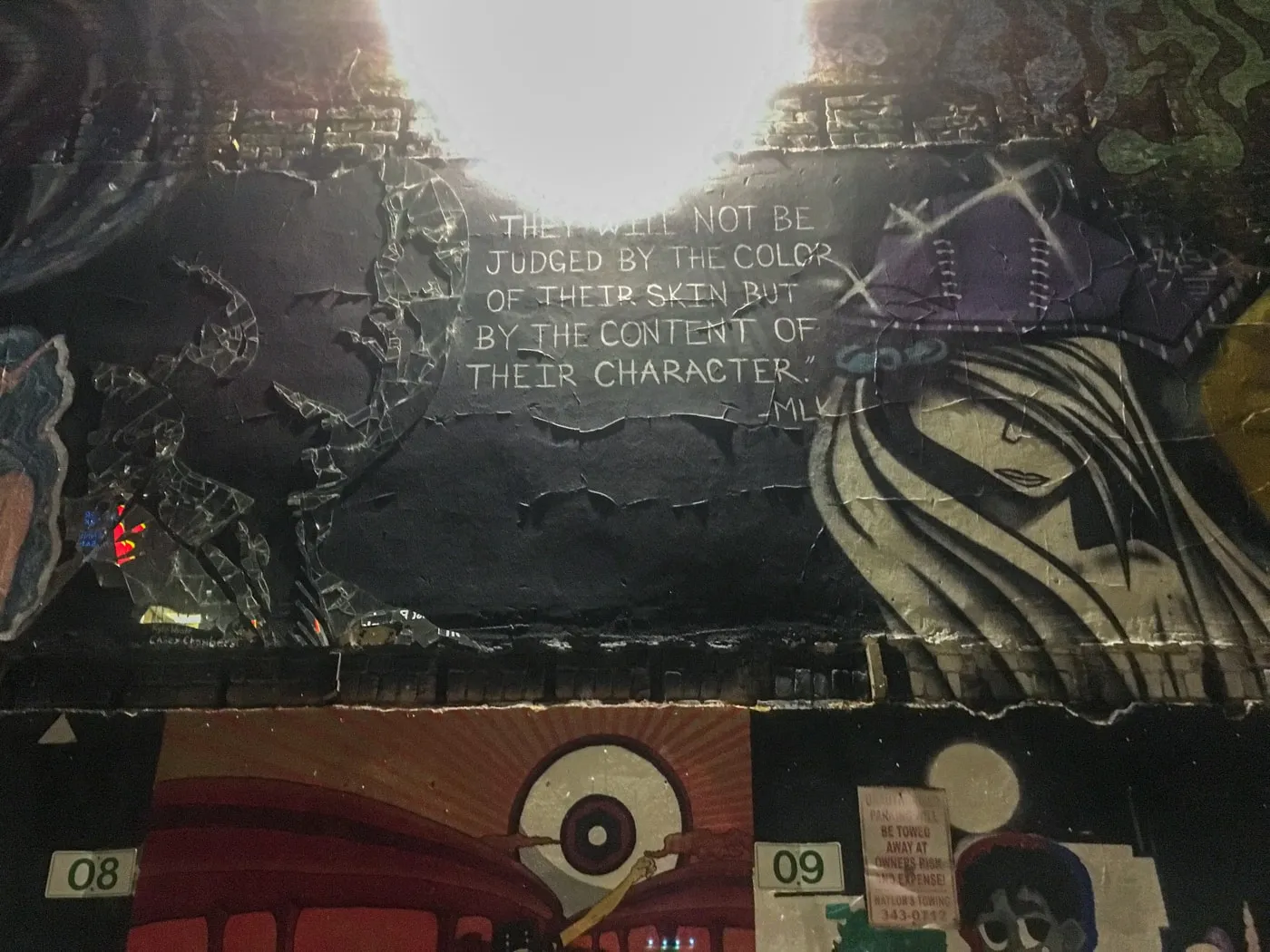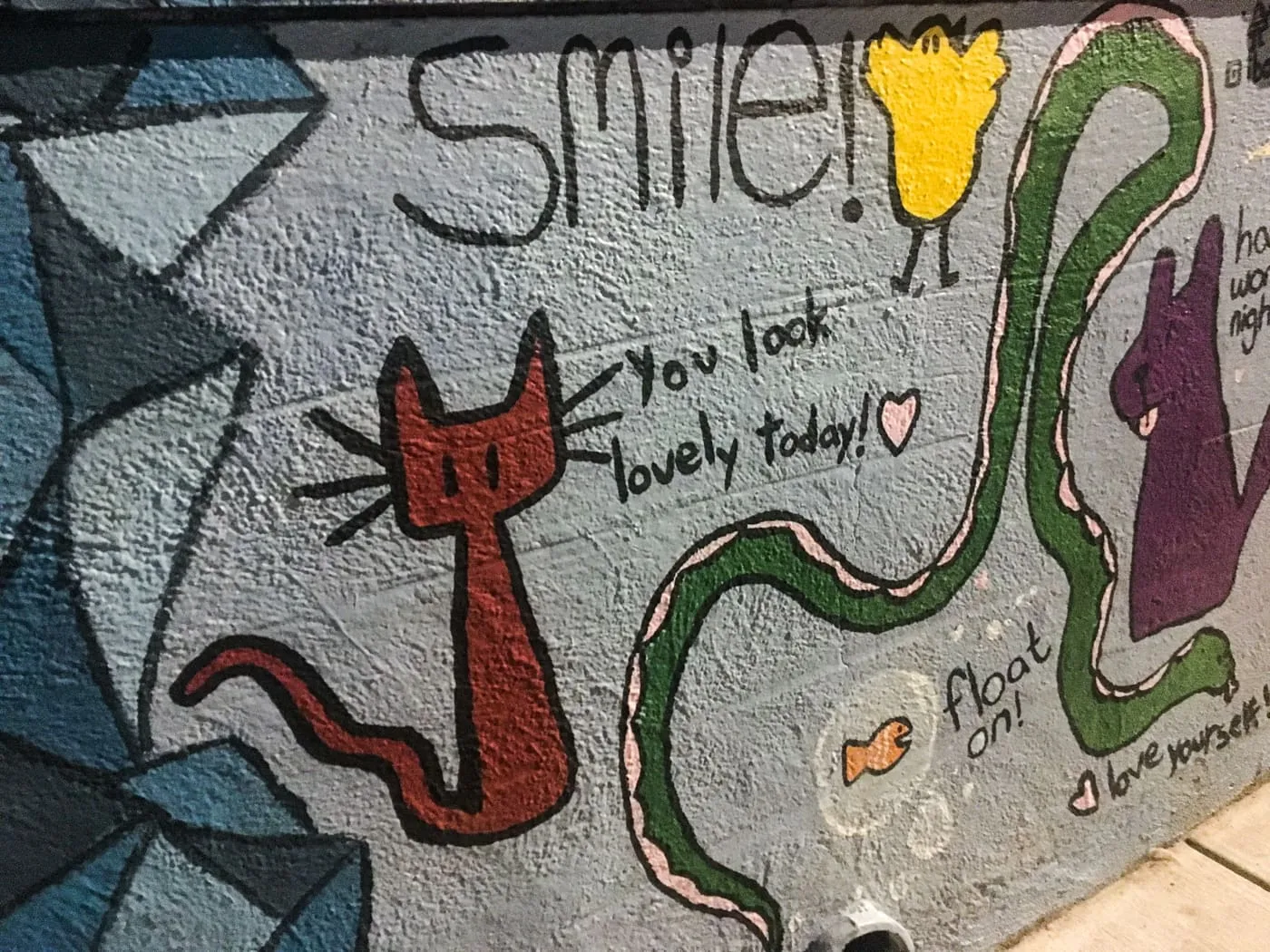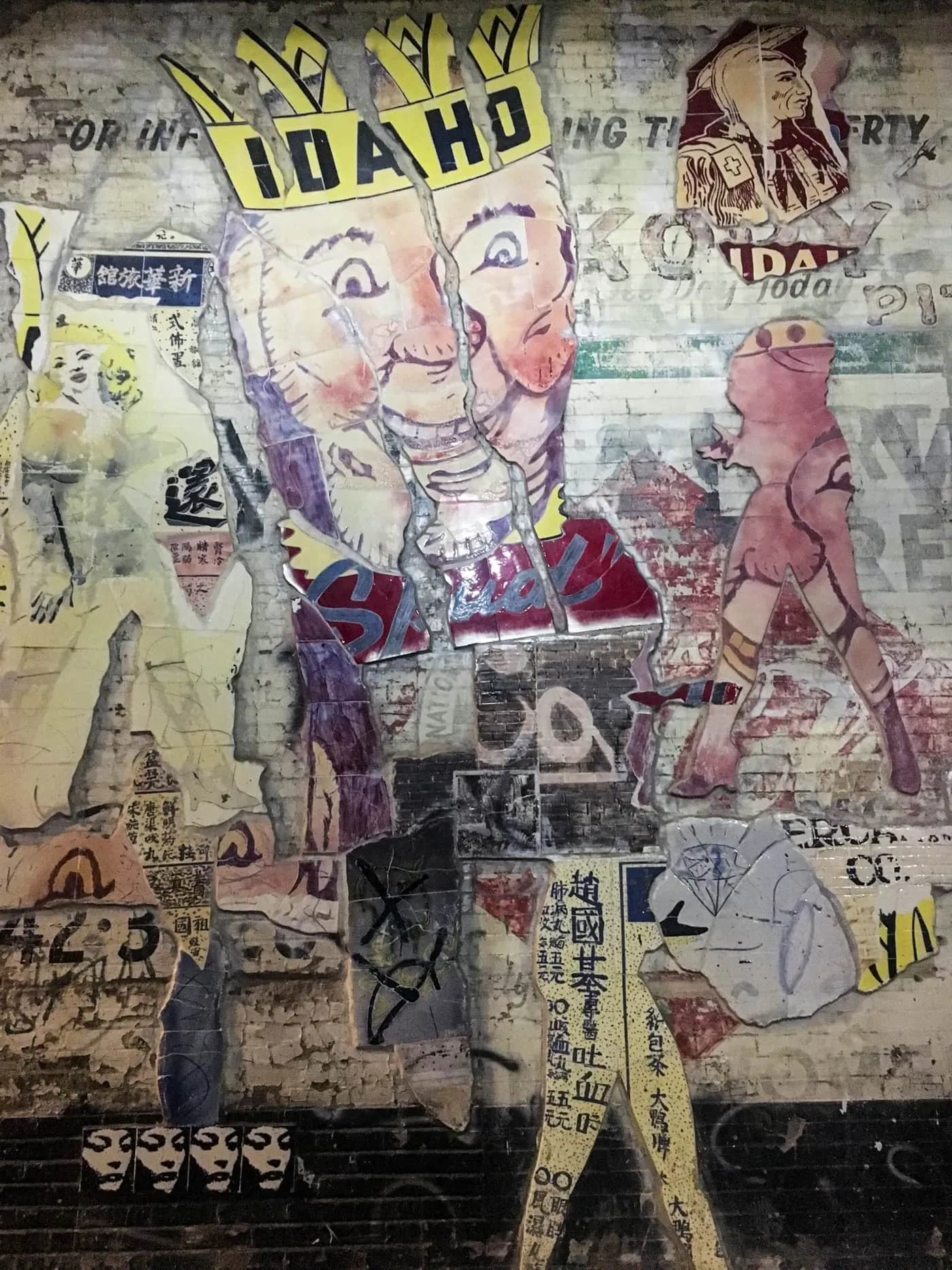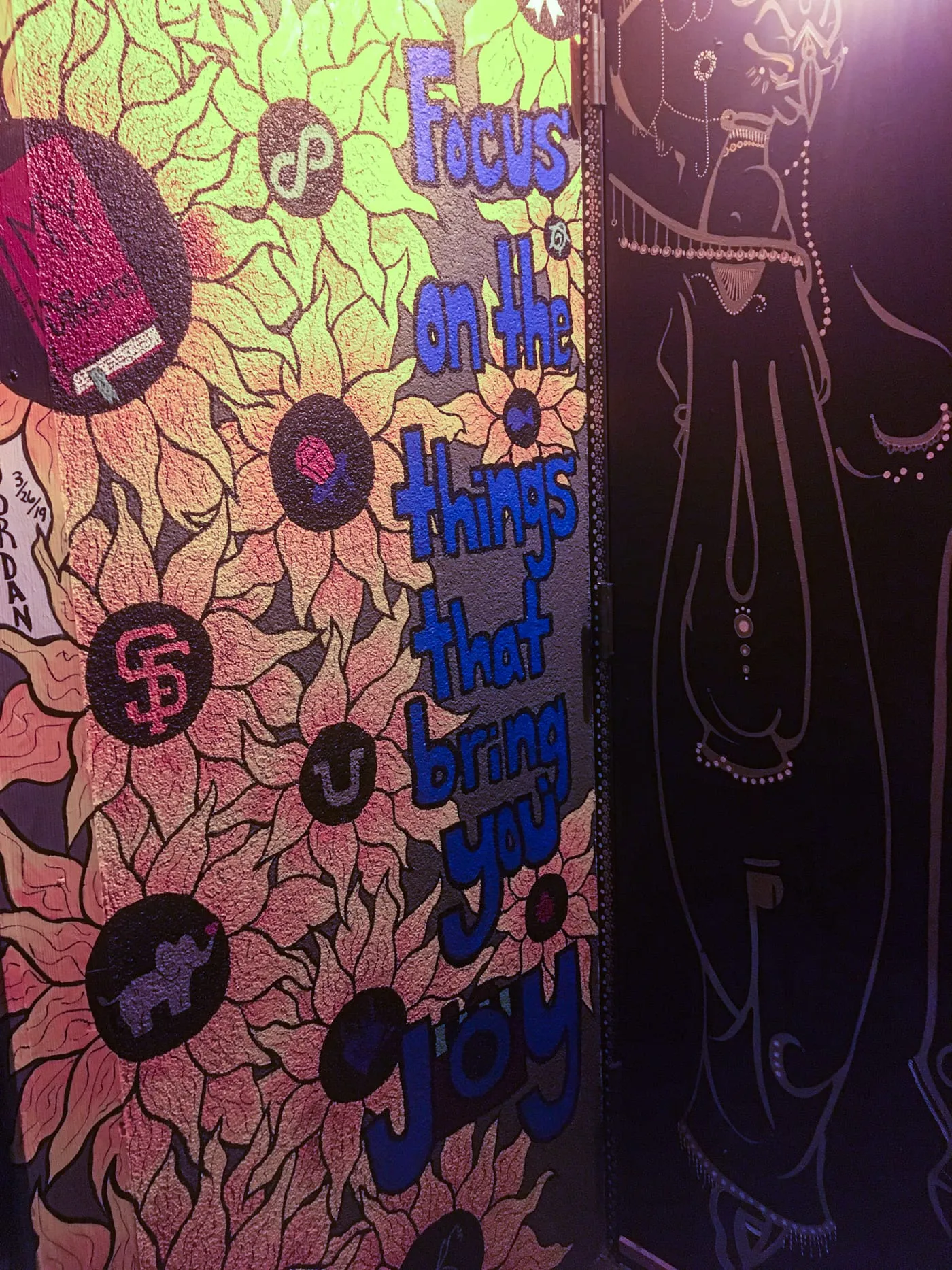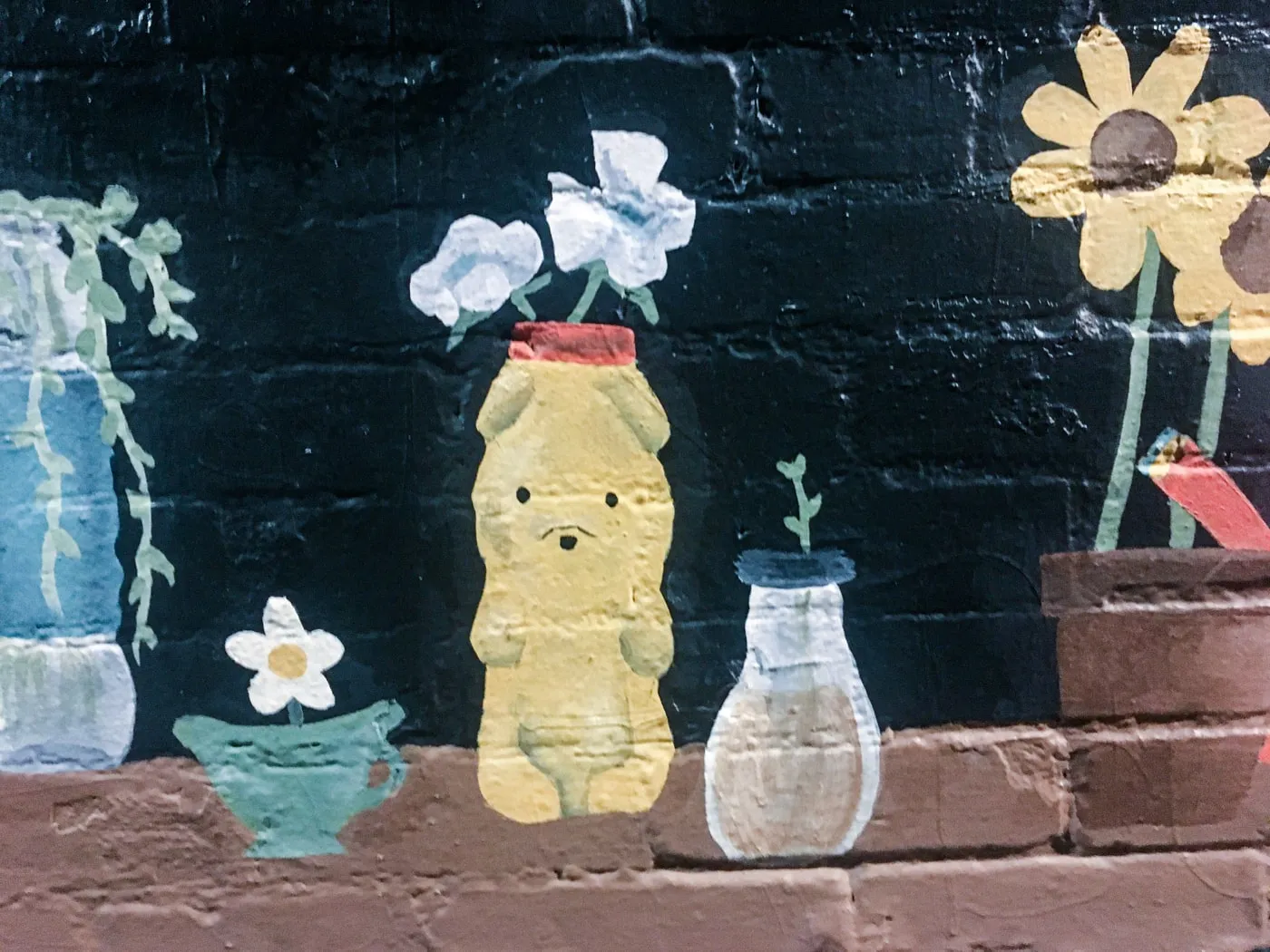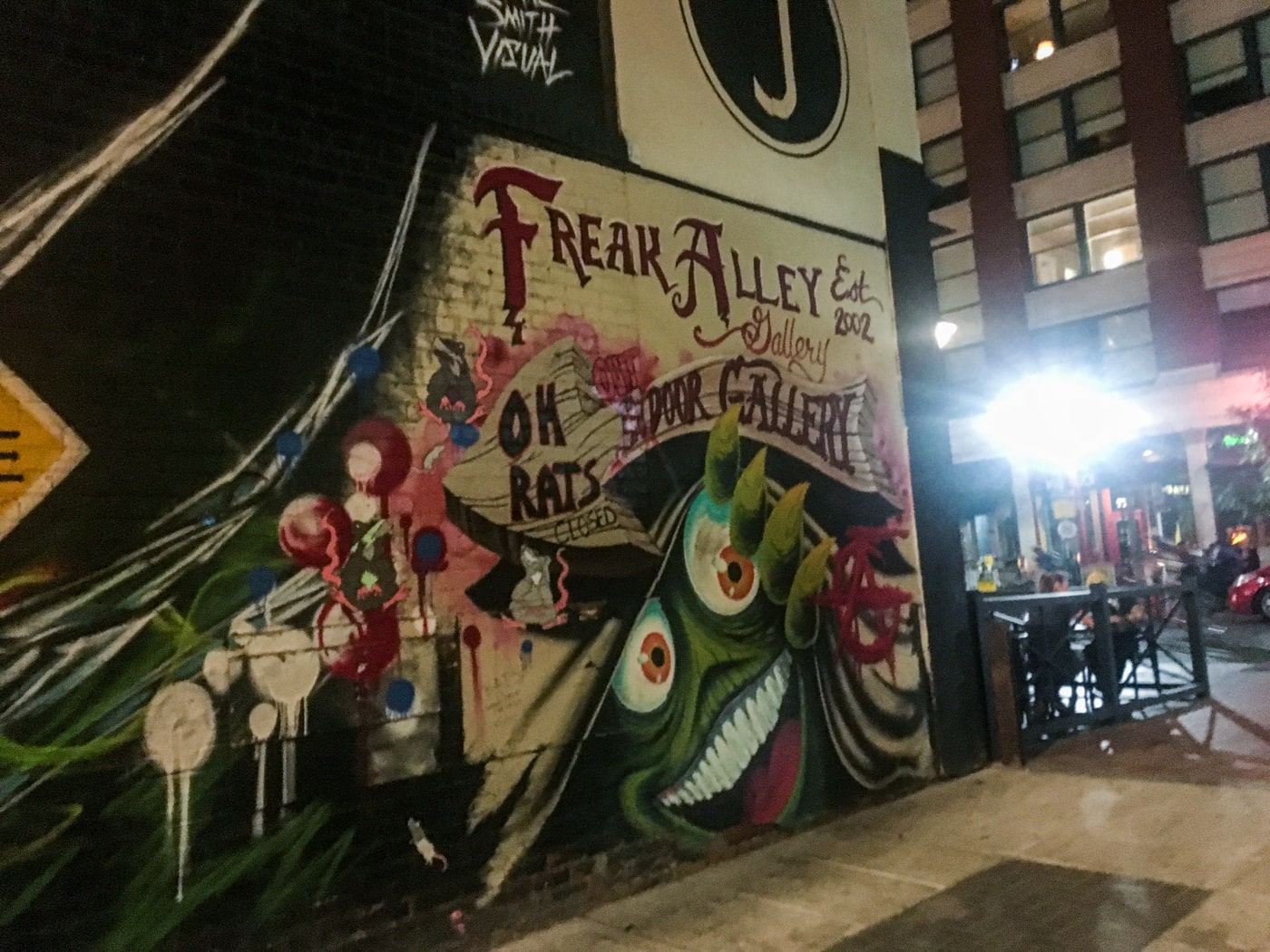 ---
Freak Alley Gallery Murals
Address: 210 N 9th St, Boise, ID 83702 (Alley between 8th Street and 9th Street)
Hours: Always Visible
Cost: Free to See
---
Pin this Boise Tourist Attraction: