The Burger King in Mattoon, Illinois is not what you'd expect from a typical Burger King chain restaurant. You won't find a creepy looking life-size puppet king or a 5,000 calorie omelet sandwich or a bacon and cheese Whopper or a cardboard crown that you'd pretend you are taking for your little sister but really just want to wear yourself. Not that I would ever do that. And that is because the original Burger King in Mattoon, IL is not part of that fast food chain at all. In fact, you won't find that franchise anywhere within a 20 mile radius of this restaurant.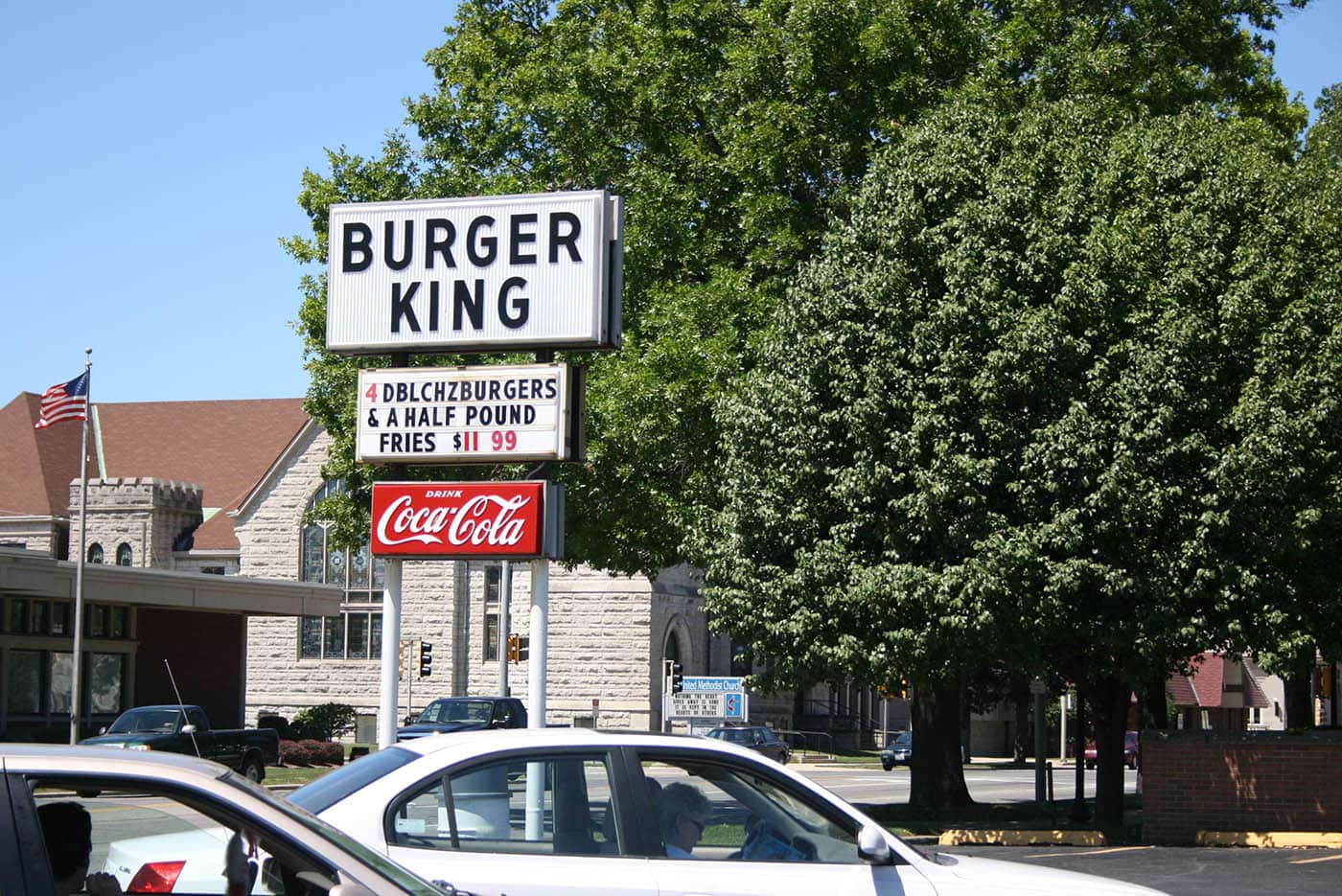 Back in 1952 Gene and Betty Hoots bought the Frigid Queen ice cream shop and, after years of expanding, changed the name to "Burger King" to reflect the extended menu options that they added through the years. In 1959 Hoots registered the moniker as a state trademark in Illinois.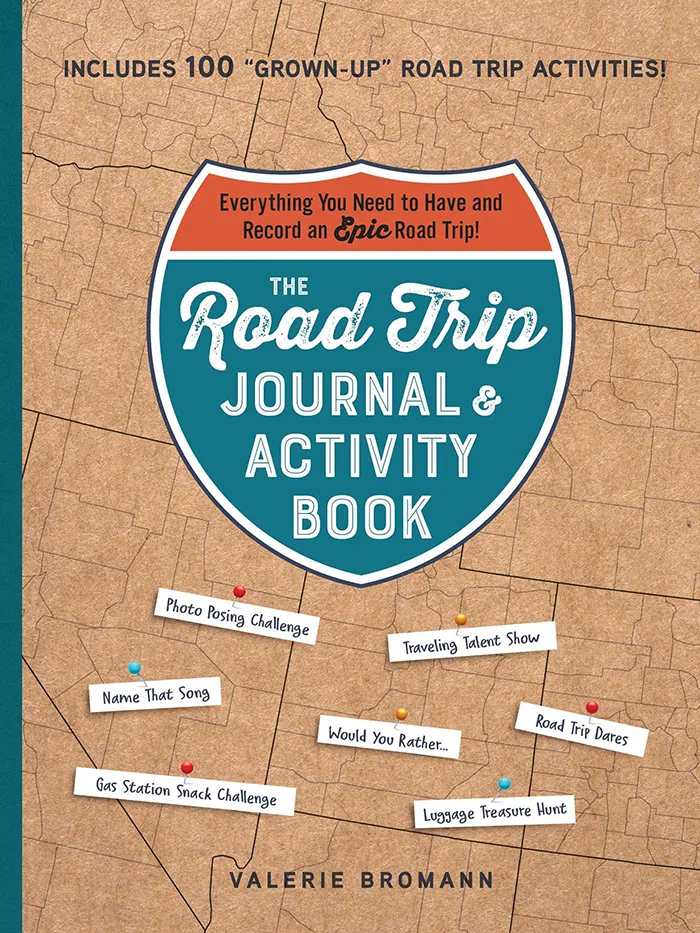 The Road Trip Journal & Activity Book
Everything You Need to Have and Record an Epic Road Trip!
Enjoy fun games and challenges to pass the time on your next road trip and have a keepsake to look back on for years to come with this entertaining must-have for your next vacation.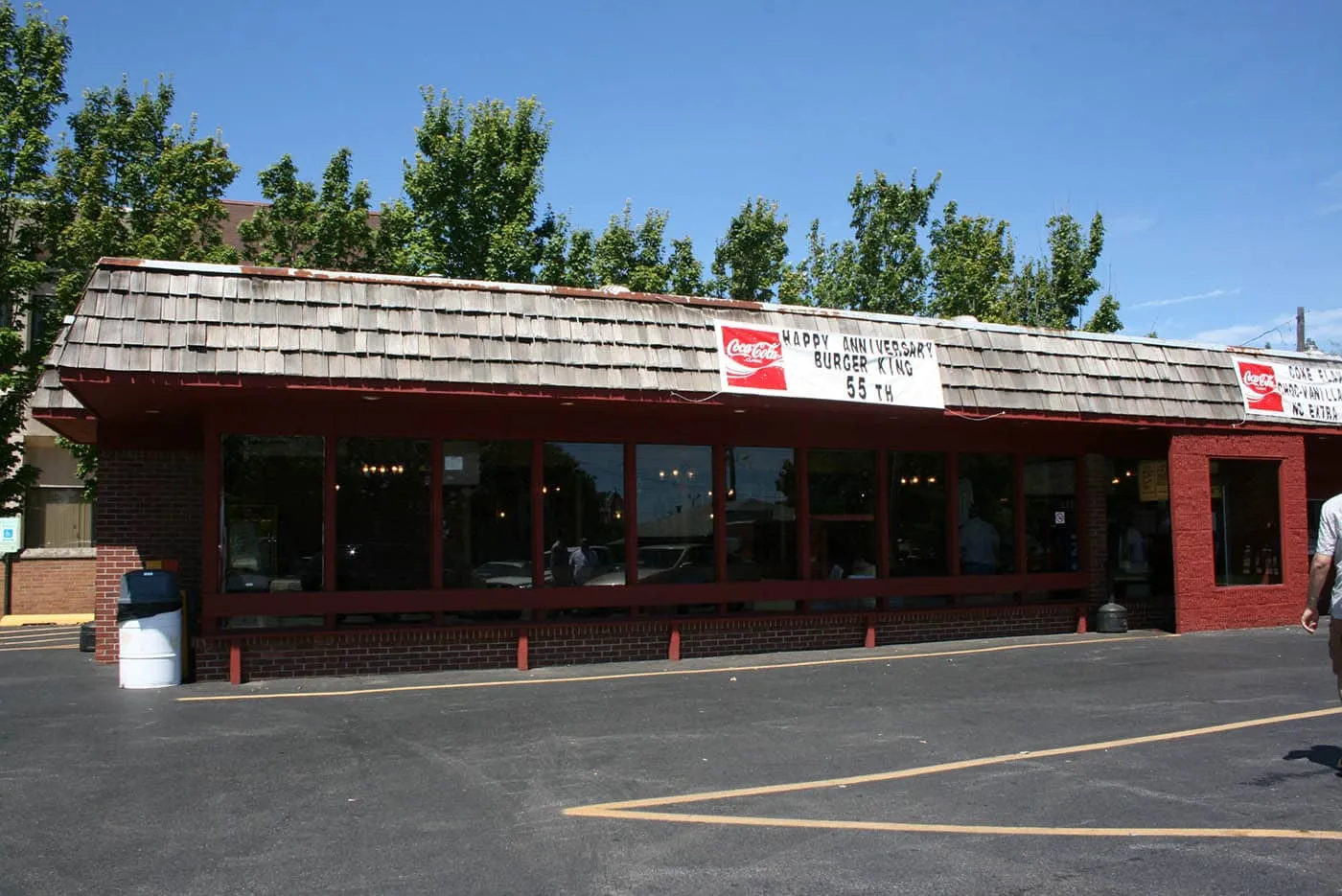 Around that time another Burger King, the one so famously known today, started opening its doors around the country and between 1961 and 1967 started serving up fast food hamburgers in 50 locations throughout the state.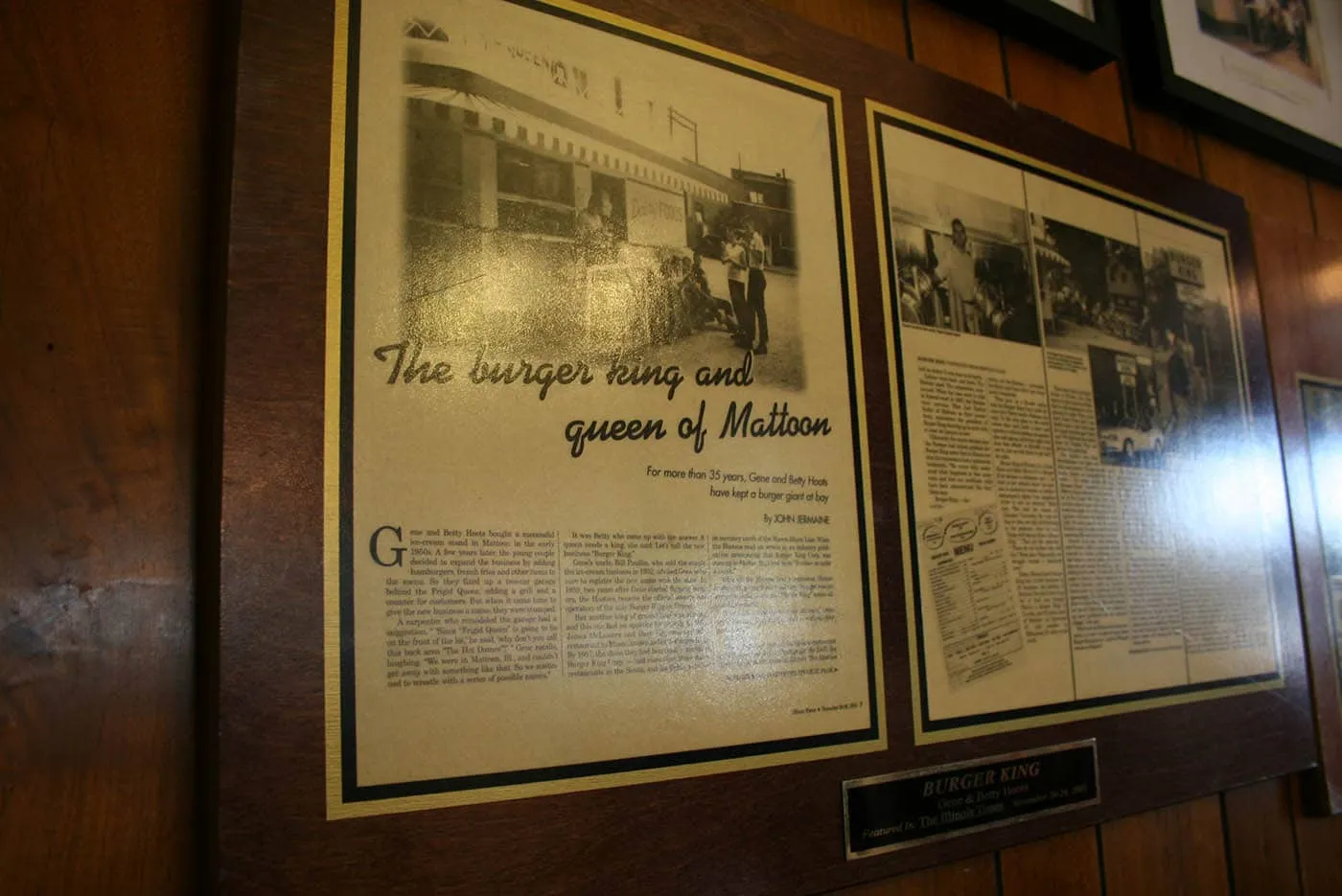 The Hootses believed that they had sole rights to their original Burger King name in Illinois while the Florida company behind the chain believed its federal trademark trumped that of the state's. Burger King of Florida, Inc. v. Hoots in 1968 became an important case on interpreting trademarks.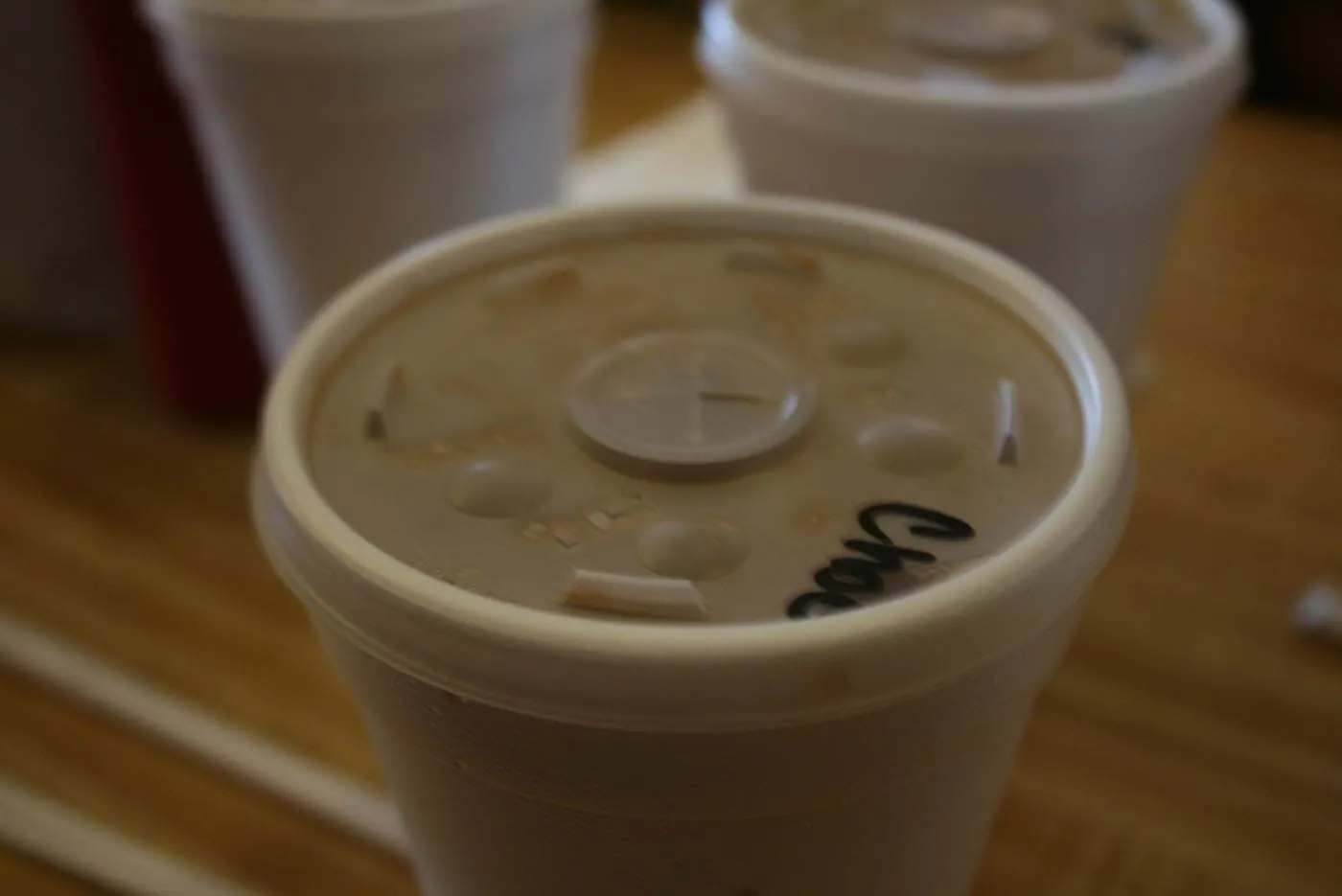 In the end, the Florida Burger King's trademark stood and they were found to have to right to open anywhere in Illinois…except in the Mattoon area where the prior use of the name was valid. So the Hoots family could continue to operate under the name in Mattoon and only in Mattoon and that other "Burger King" could use its name anywhere but there.
The fast food giant is still not allowed to operate a competing store within 20 miles of Mattoon, and the closest chain and the closest ones can be found in Effingham (home of the world's largest cross) and Tuscola.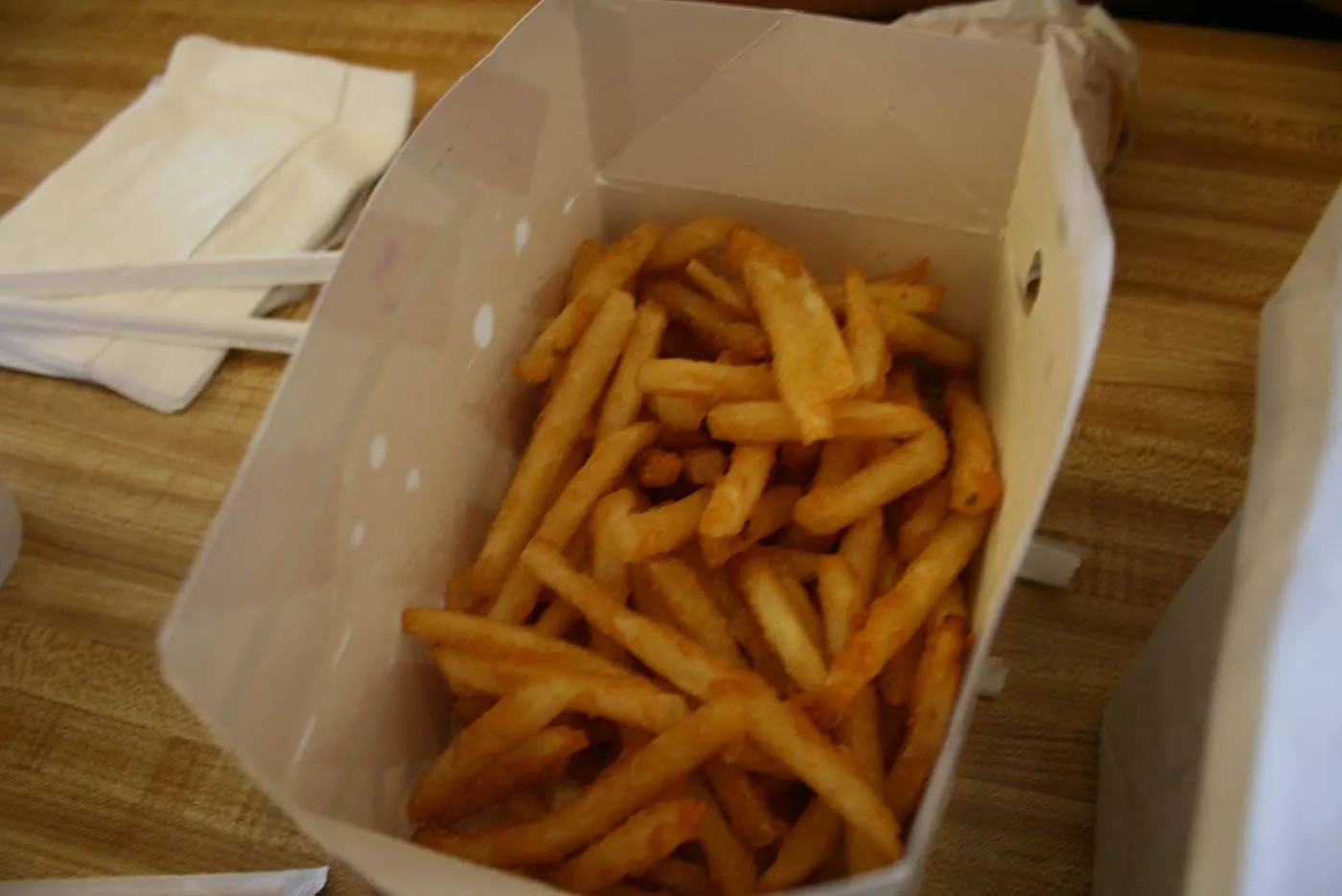 So if you're driving down Charleston Ave and looking for places to eat in Mattoon you may see the familiar name on the unfamiliar sign. You might stop in to peruse the menu and order a milkshake (yummy), an order of fries (yummier), and a Hooter Burger (yummiest). The burgers come standard with pickles, onions, and mustard. A slice of melting cheese never hurts. It was a delicious specimen of hamburger and a far cry from what you would get if you stopped at the chain.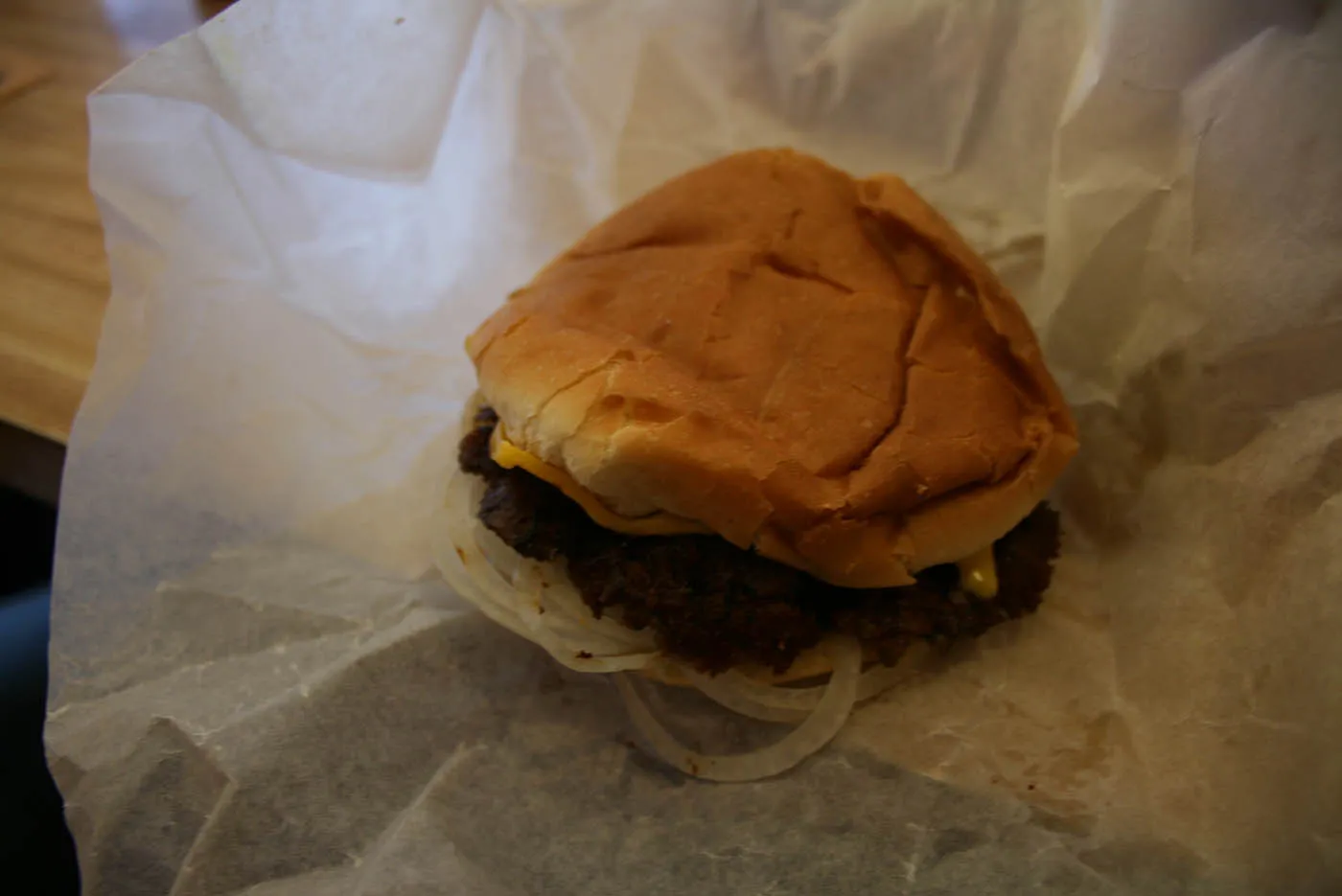 I stopped by the Mattoon IL Burger King in 2007 on a road trip around Illinois. It was a stretch down the road from another popular Illinois roadside attraction, the World's Tallest Abraham Lincoln, and a great spot for lunch that not only serves tasty food but also provides a piece of history and a piece of attraction all in one. (Not to mention the juke box that played local artists AND a sit down Ms. Pacman machine!)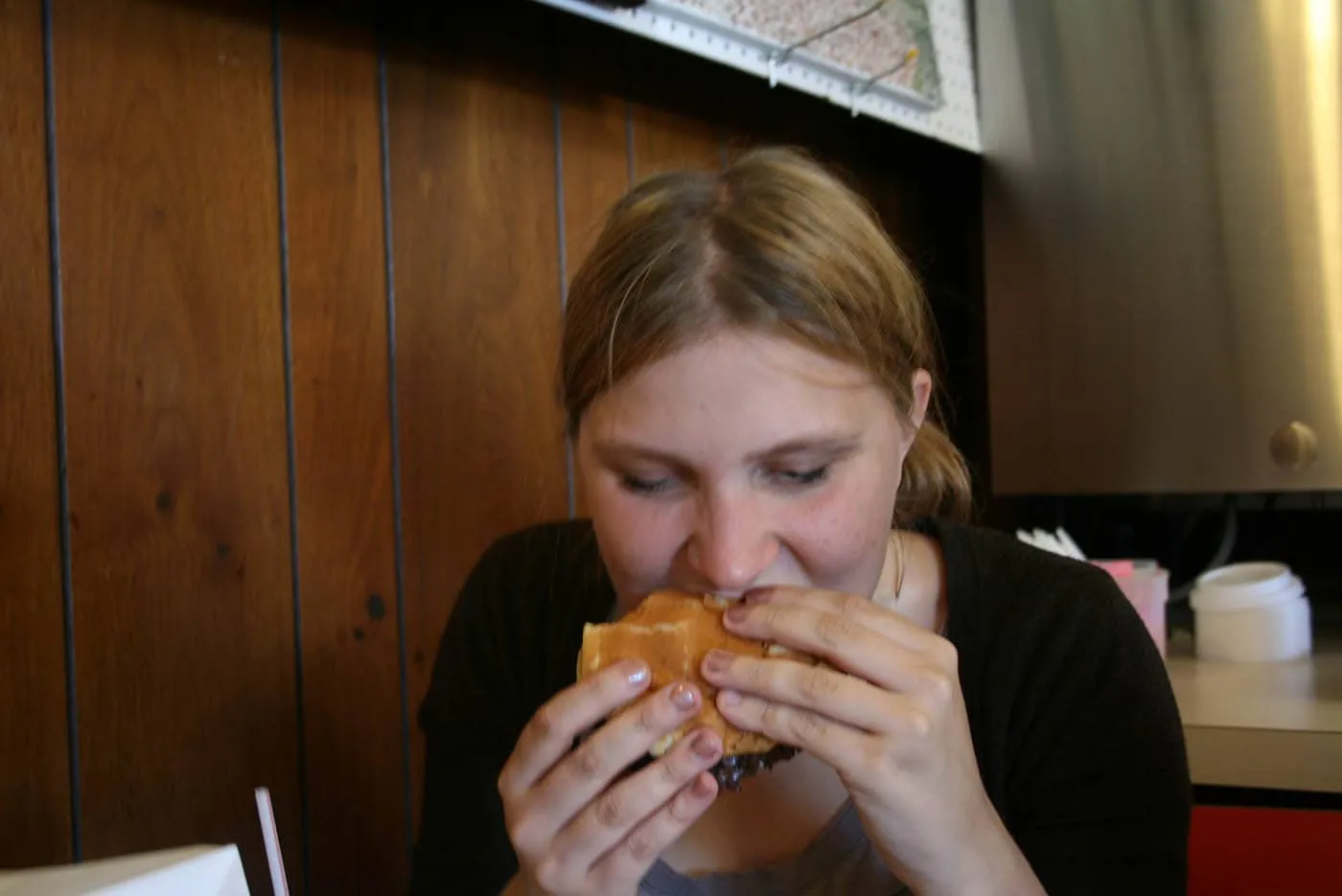 While it is always tempting and convenient to stop at a McDonald's or a Wendy's when on a road trip, the little extra effort it takes to eat at local establishments is totally worth it. You'll not only get to experience a taste that you couldn't get every other day but you'll also be supporting a local business. The Mattoon Burger King is definitely a stop not to be missed.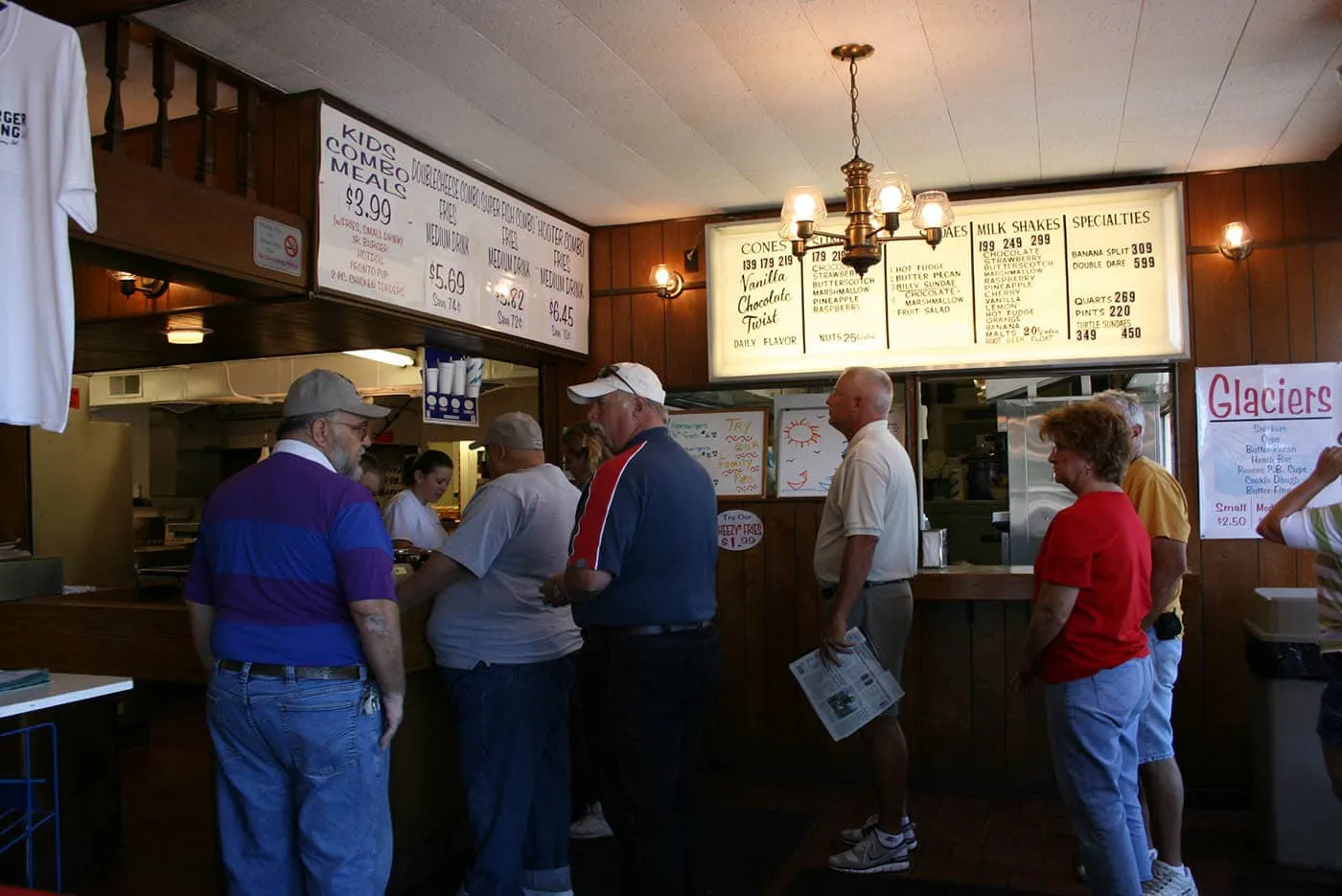 Roadside Attraction FAQ
Who owns Burger King in Mattoon IL?
This fast food restaurant was founded by the Hoots family (Gene and Betty Hoots) and operates as Burger King LLC of Illinois.
When did the Burger King open Mattoon Illinois?
This local restaurant opened in 1957. The big fast food chain started opening restaurant in Illinois in the 1960s.
Where is the original Burger King?
This original Burger King can be found at 1508 Charleston Ave in Mattoon, Illinois. The first Burger King for the national chain restaurant opened in 1953 as Insta-Burger King in Jacksonville, Florida.
Original Burger King in Mattoon, Illinois that is not a Chain
Location: 1508 Charleston Ave, Mattoon, IL 61938
Call (217) 234-8122 for up-to-date hours, menu items, and more.
Date of photos: July 14, 2007
Pin this Illinois roadside attraction to save for your next road trip itinerary1