This roadside attraction just might make you go flush. In more ways than one! On the second floor of a Texas beer garden you'll find this unusual museum conveniently located by the bathrooms: Barney Smith's Toilet Seat Art Museum in The Colony, Texas.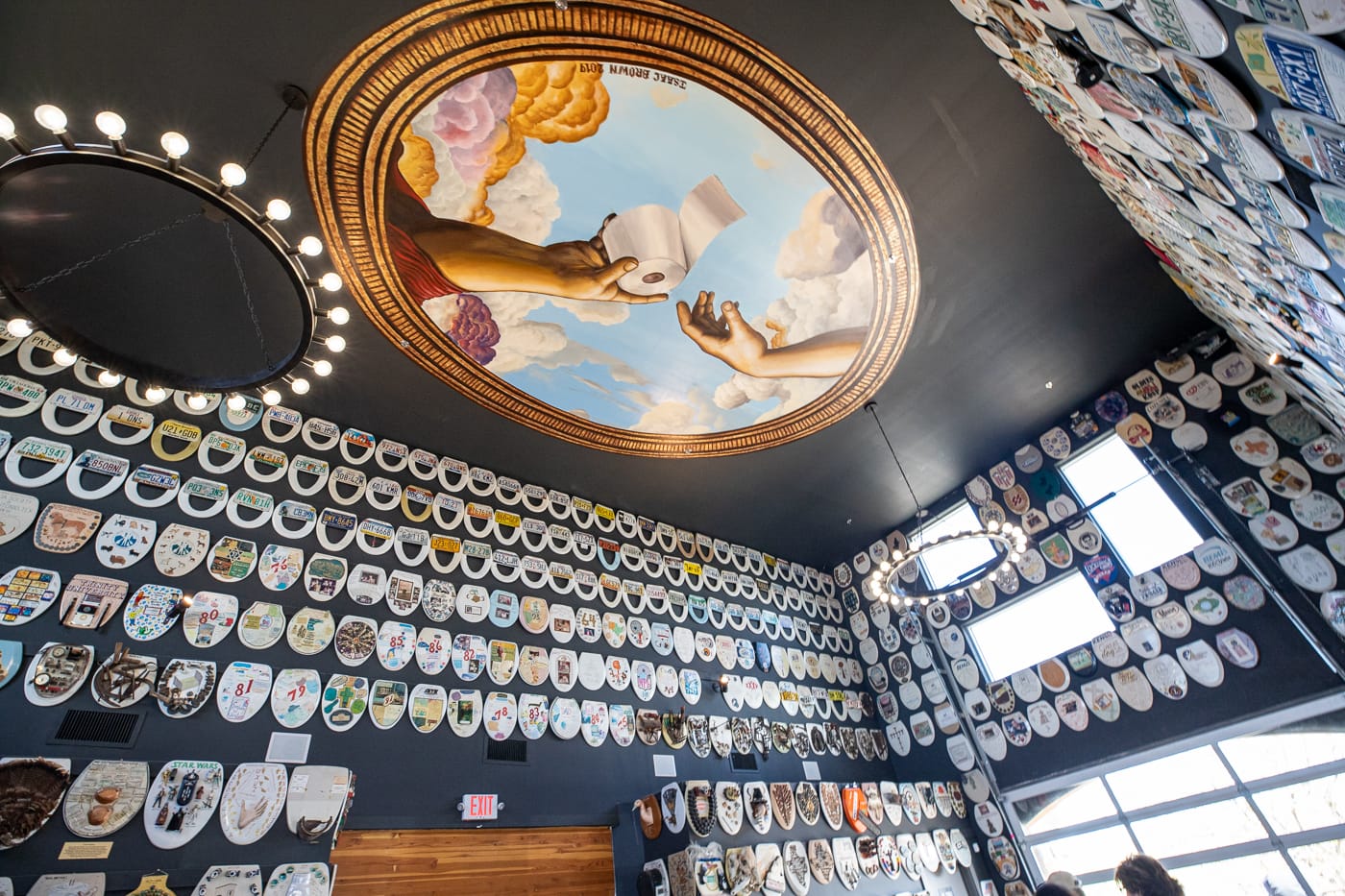 Barney Smith was a retired master plumber and an artist well-known in his local San Antonio and across the world for his unique artworks made out of a unique medium: toilet seats. For decades Smith worked on his unusual avocation, transforming toilet seats into works of art. The craft perfectly melded his is childhood love of art with his family profession of plumbing.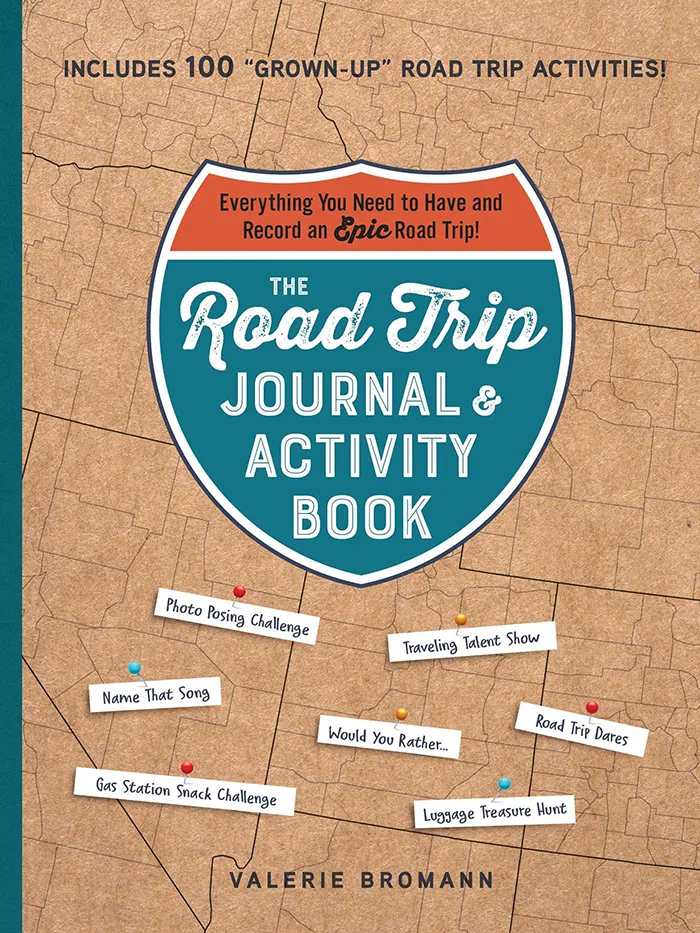 The Road Trip Journal & Activity Book
Everything You Need to Have and Record an Epic Road Trip!
Enjoy fun games and challenges to pass the time on your next road trip and have a keepsake to look back on for years to come with this entertaining must-have for your next vacation.
The toilet seat artwork takes the form of themed collages, found art, and mixed media and celebrates everything from personal stories to historic events to celebrities to pop culture moments.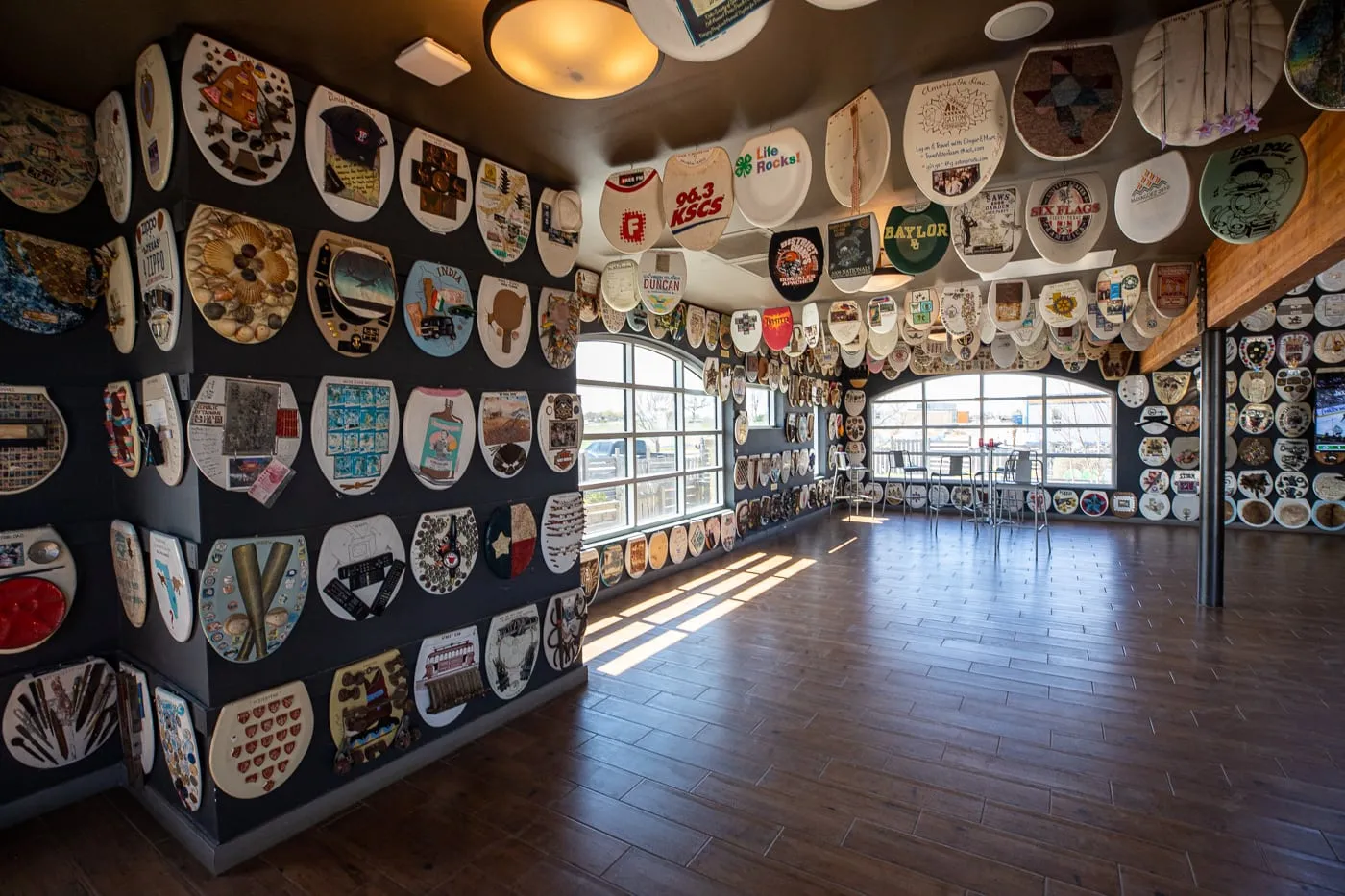 Smith (also known as the "King of the Commode") was so popular that people would often gift him unusual objects to turn into art. There is a toilet seat with a piece of the Space Shuttle Challenger, a shredded million dollars (donated by the Federal Reserve Bank of San Antonio), a piece of Saddam Hussein's toilet, volcanic ash from Mount St. Helens, Star Trek figurines. There are even toilet seats with license plates dedicated to every US state.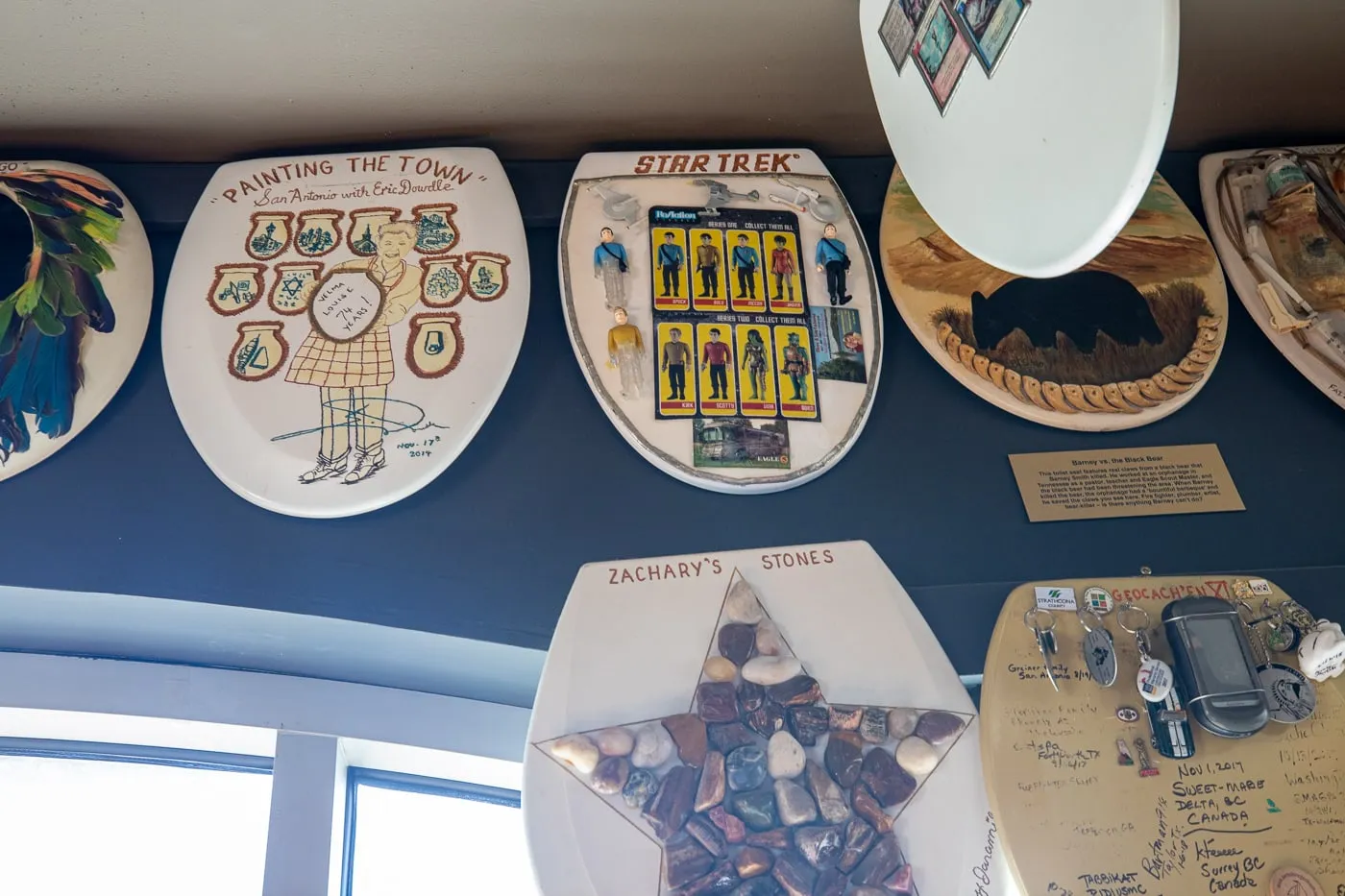 In 1992 Smith opened a museum in his garage in the Alamo Heights neighborhood of San Antonio, Texas. Barney Smith's Toilet Seat Art Museum displayed his ever-growing collection of toilet seat art. Interested visitors could call ahead and get a personal tour and glimpse behind the scenes.
The weird Texas museum was popular with tourists and with the press. It was featured on Good Morning America, The Tonight Show, Montel Williams, The View, and many, many others through the years. And , of course, each of those media outlets was commemorated with, you guessed it, a piece of toilet seat art.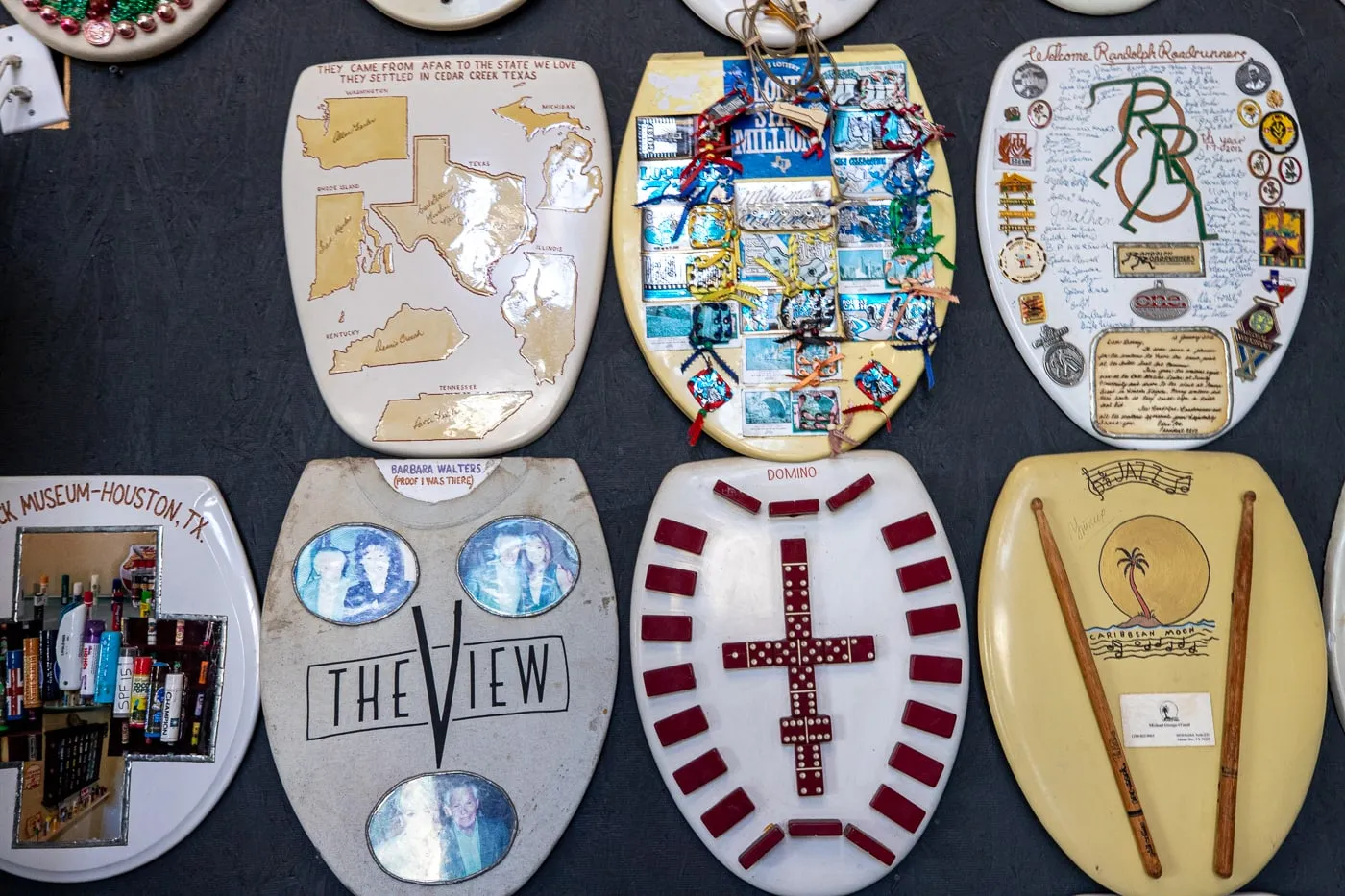 By 2019 the nearly 98-year old Smith had created around 1,400 toilet seat creations. But, sadly, he knew that his time was coming to an end, and, if his toilet seat legacy was to live on, he needed to find someone to take over the museum.
Luckily for him, and for everyone, the collection was procured by Jason Boso, owner of a local chain of bars called The Truck Yard. He found the listing online, reached out, and an official new location was found.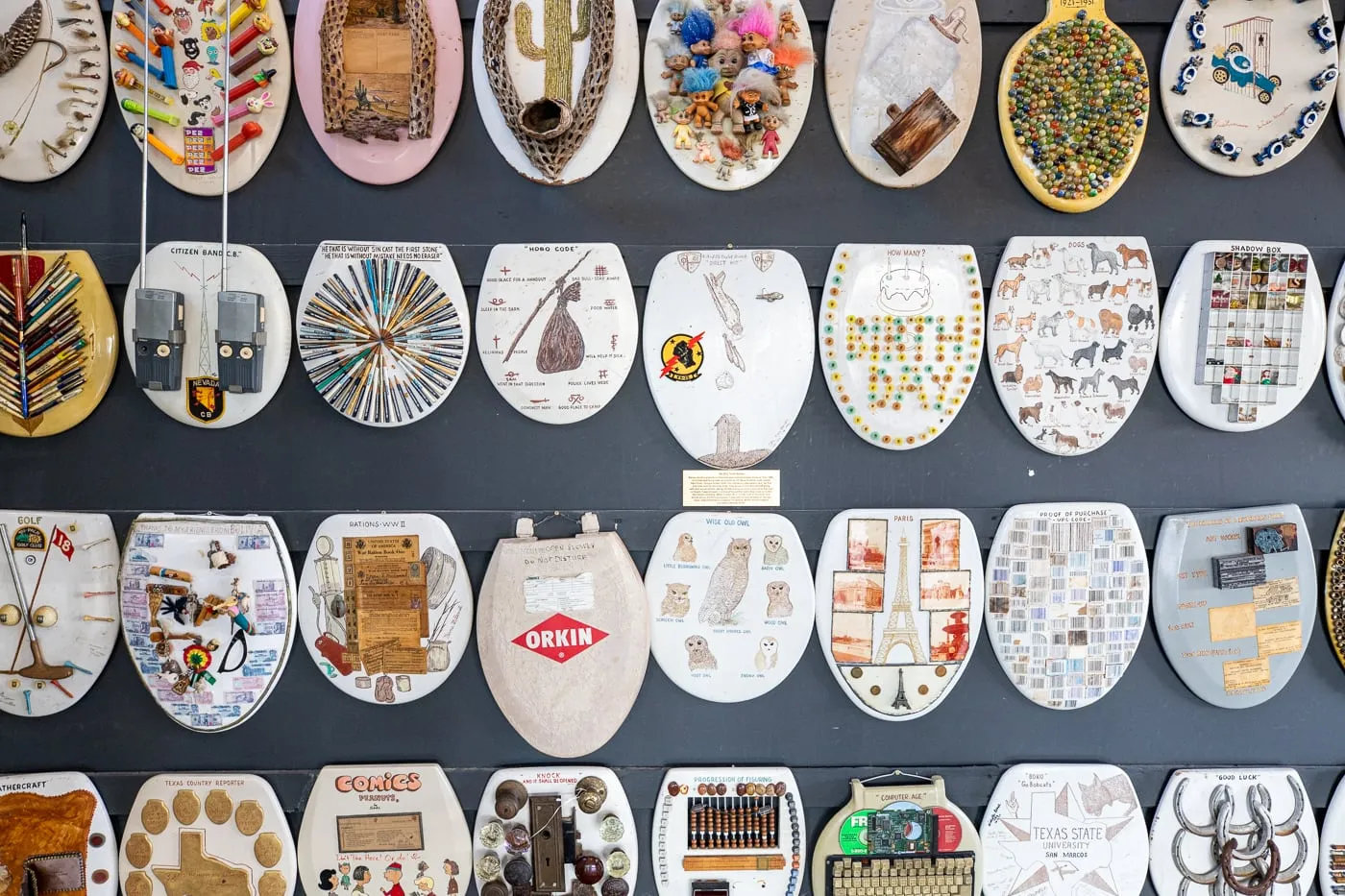 The Truck Yard in The Colony (located just north of Dallas) was the perfect location to house this quirky Texas museum. The entrance is flanked upright cars reminiscent of another weird Texas roadside attraction: Cadillac Ranch. And the whole space has the air of eccentricity, with a tiki bar, a mismatch of outdoor seating, an assortment of food trucks, and more found and peculiar art. A toilet seat museum fit right in and fit perfectly right near the actual bar toilets.
In May 2019, while celebrating his 98th birthday, Barney Smith cut the ribbon at the opening the new location while celebrating his 98th birthday. He passed away a few weeks later on July 23, 2019.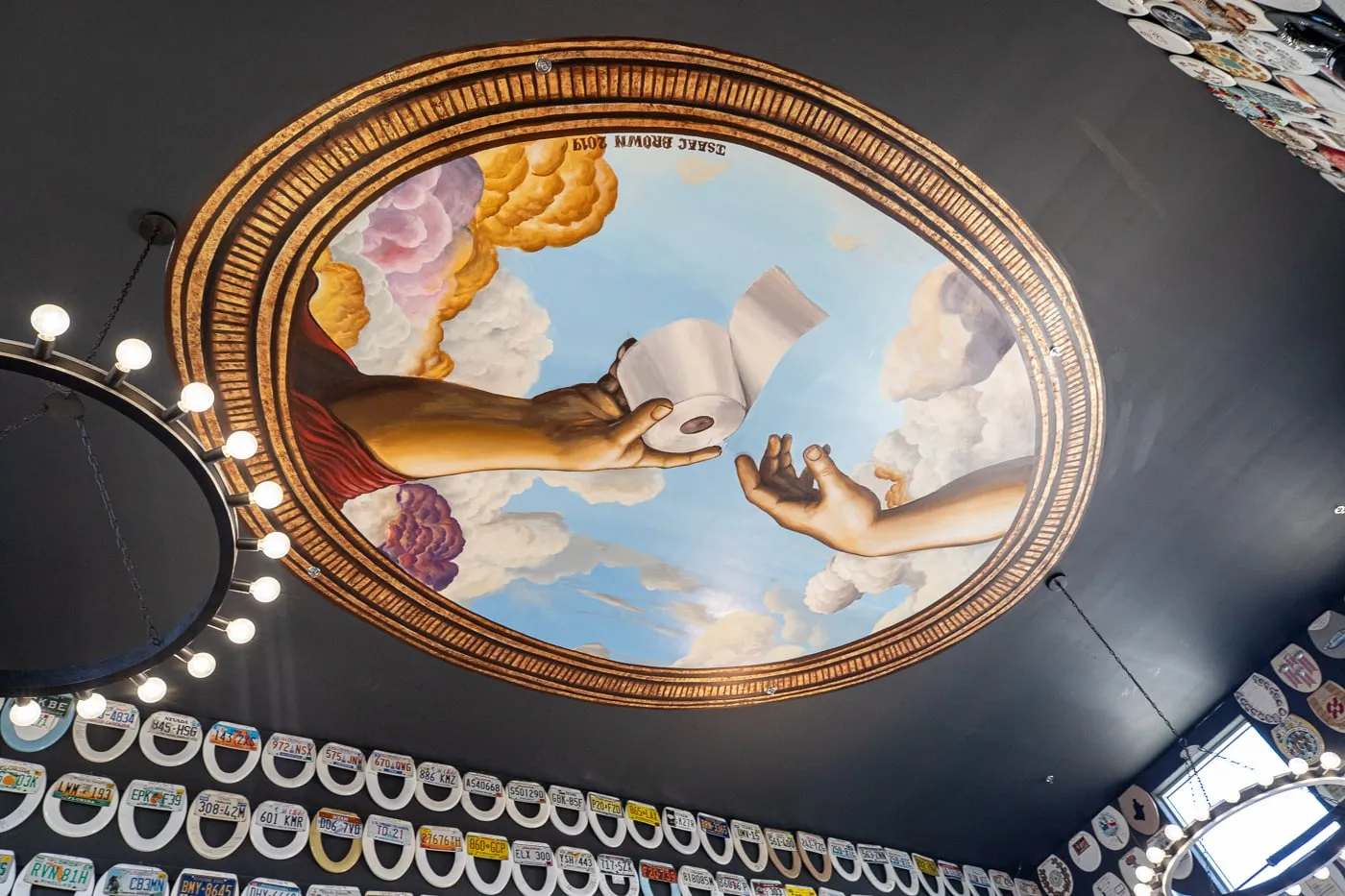 The artwork at Barney Smith's Toilet Seat Art Museum in The Colony, Texas is displayed with reverence in a large room covered from floor to ceiling in the eccentric toilet seats. Be sure to look up for a mural inspired by Michelangelo's The Creation of Adam found at the Sistine Chapel. Only here is take a parody turn with two hands exchanging a roll of toilet paper. The entrance is flanked by a tower of stacked porcelain toilets.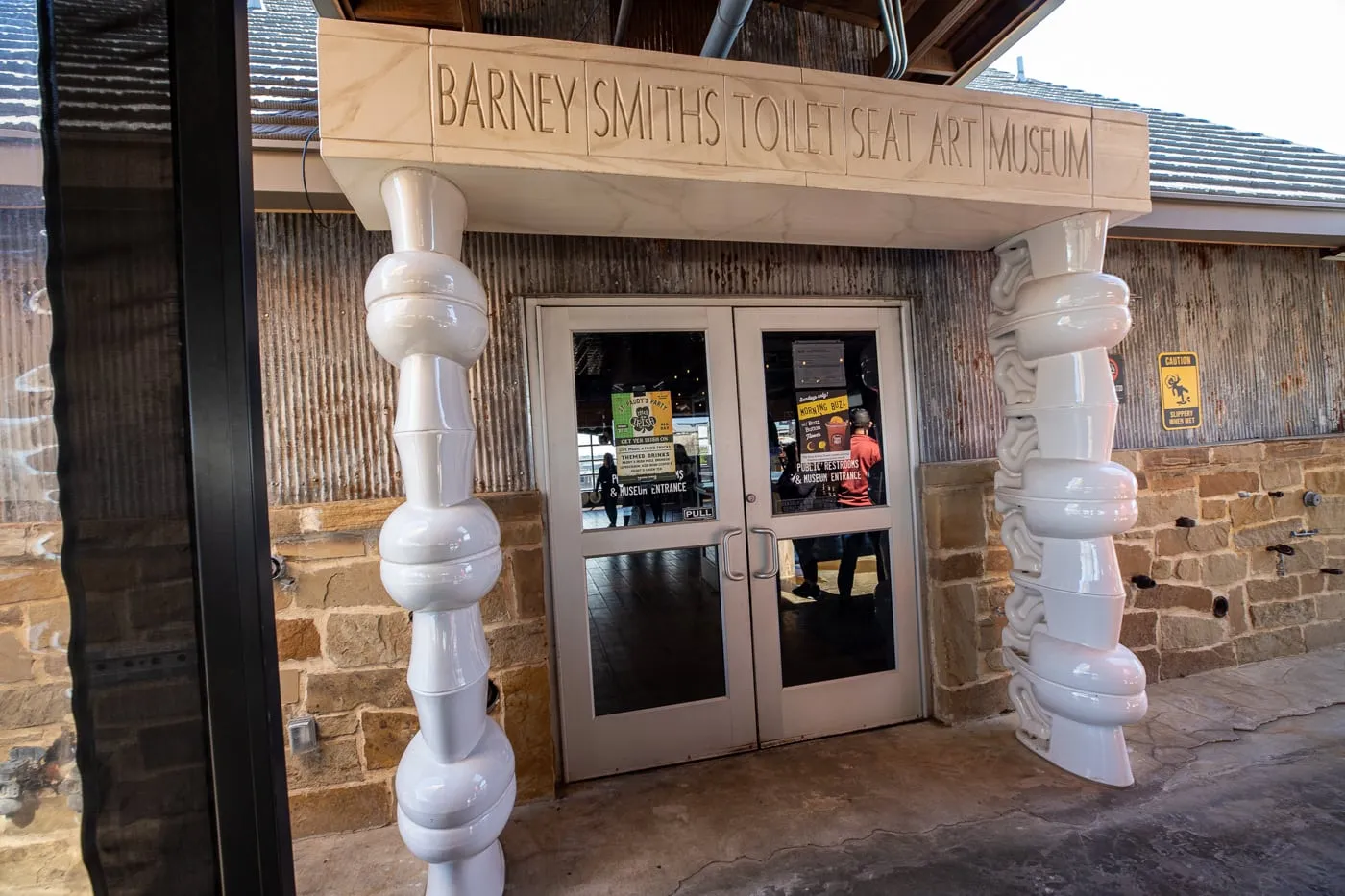 Visit The Truck Yard in The Colony, Texas for a fun afternoon of food trucks, live music, and slushy drinks or beer. And be sure to wander and stand in wonder at Barney Smith's Toilet Seat Art Museum while you're there. I promise, you won't have a crappy time!
Photos of Barney Smith's Toilet Seat Art Museum in The Colony, Texas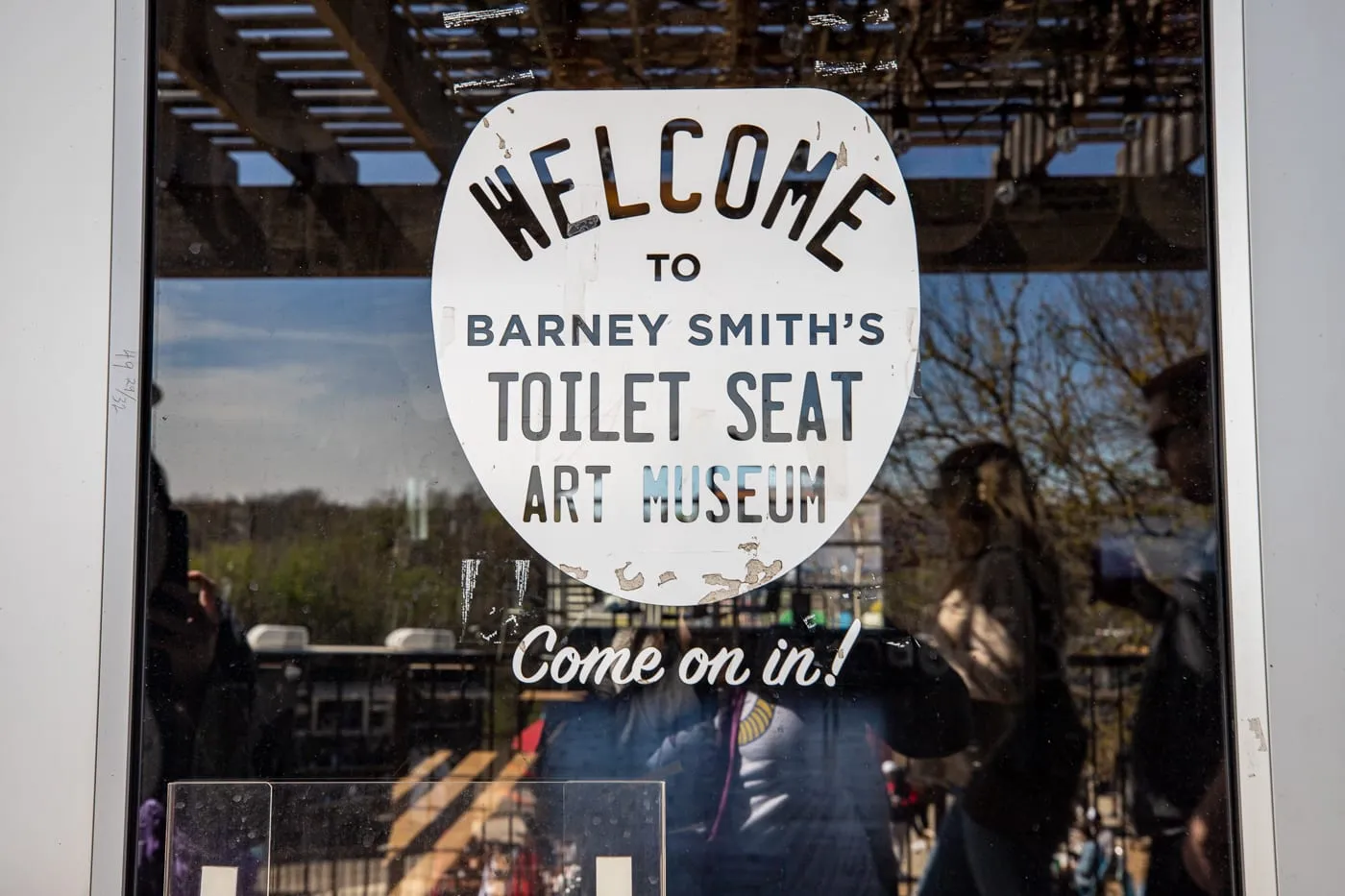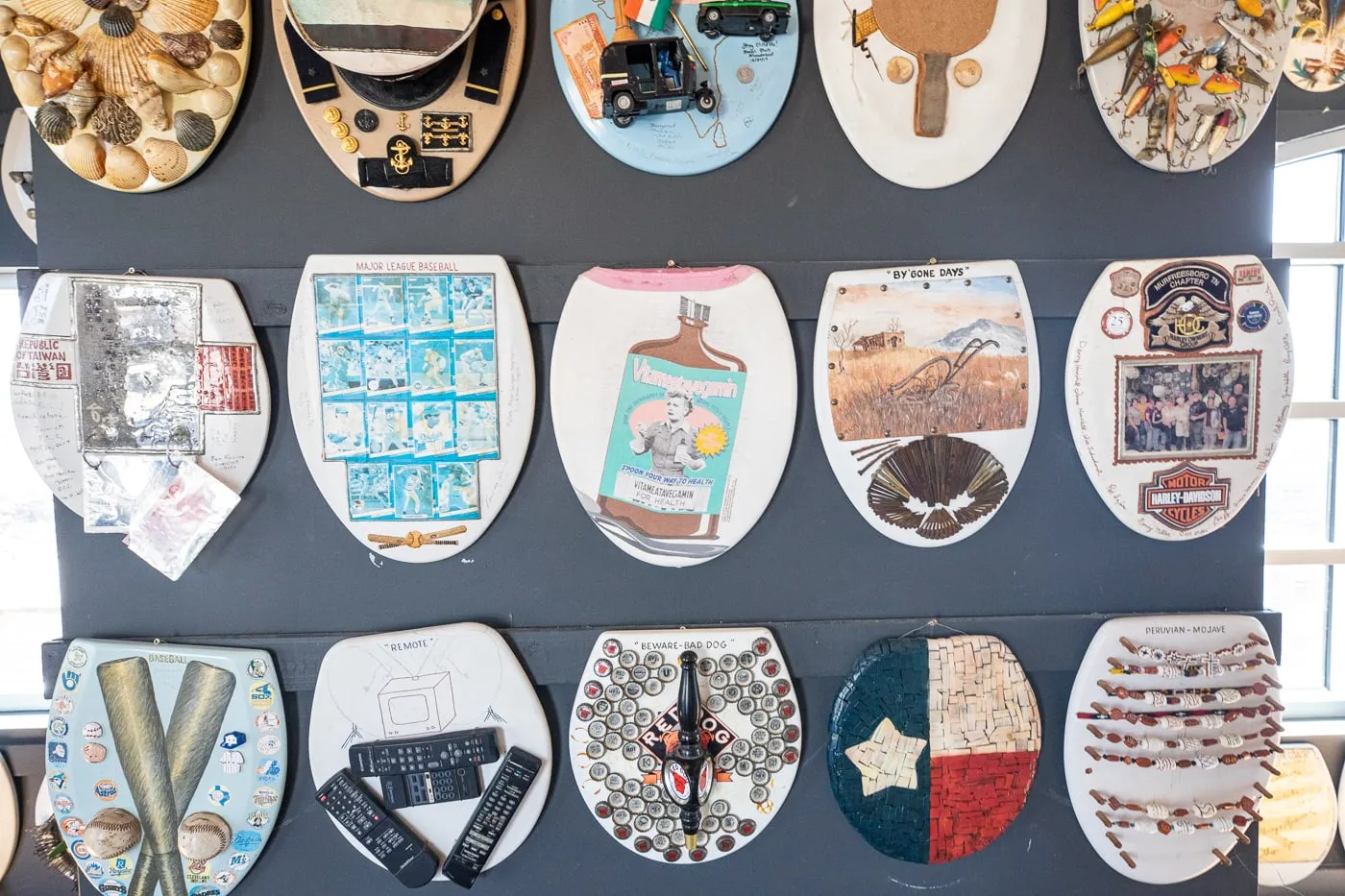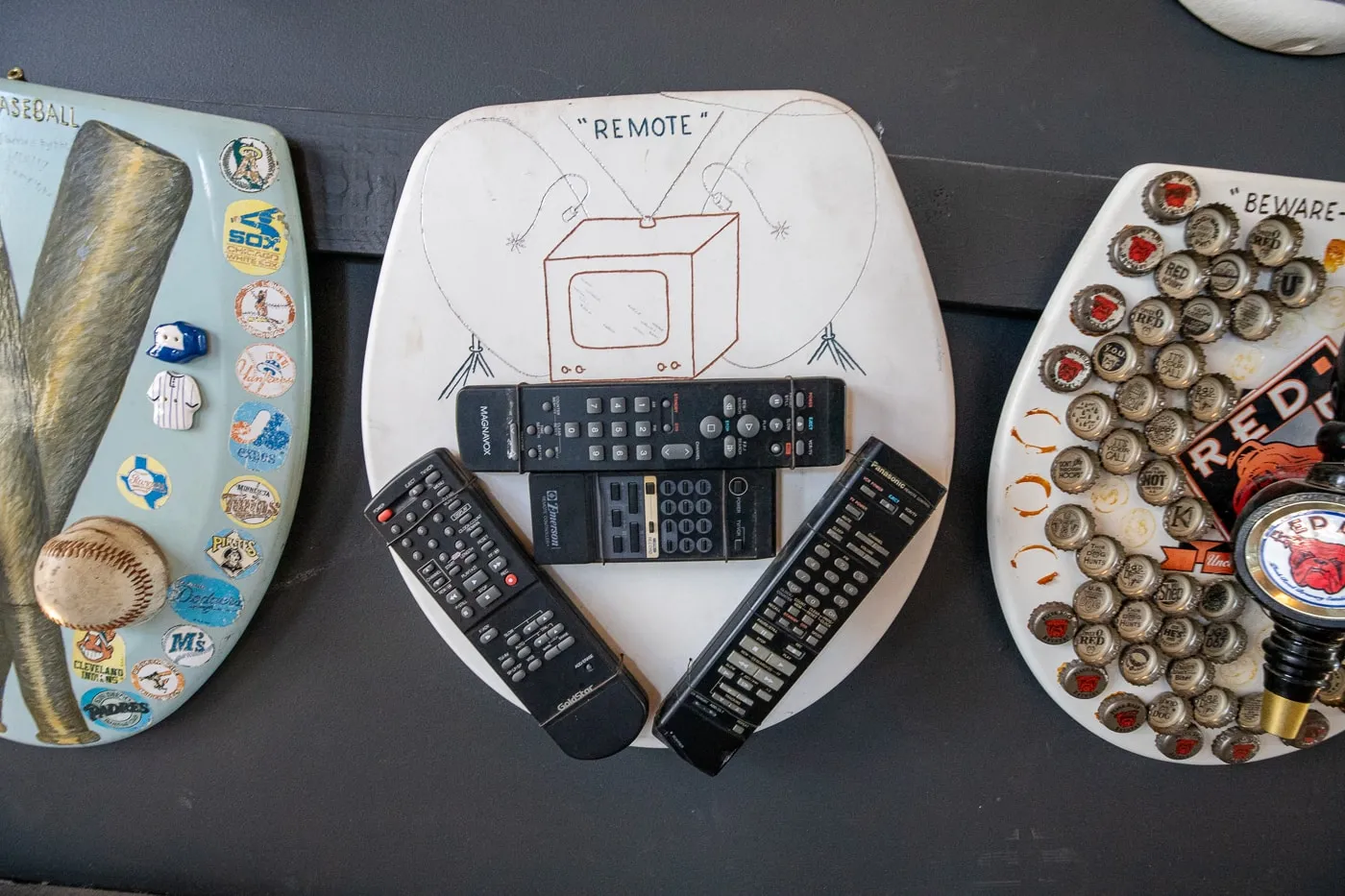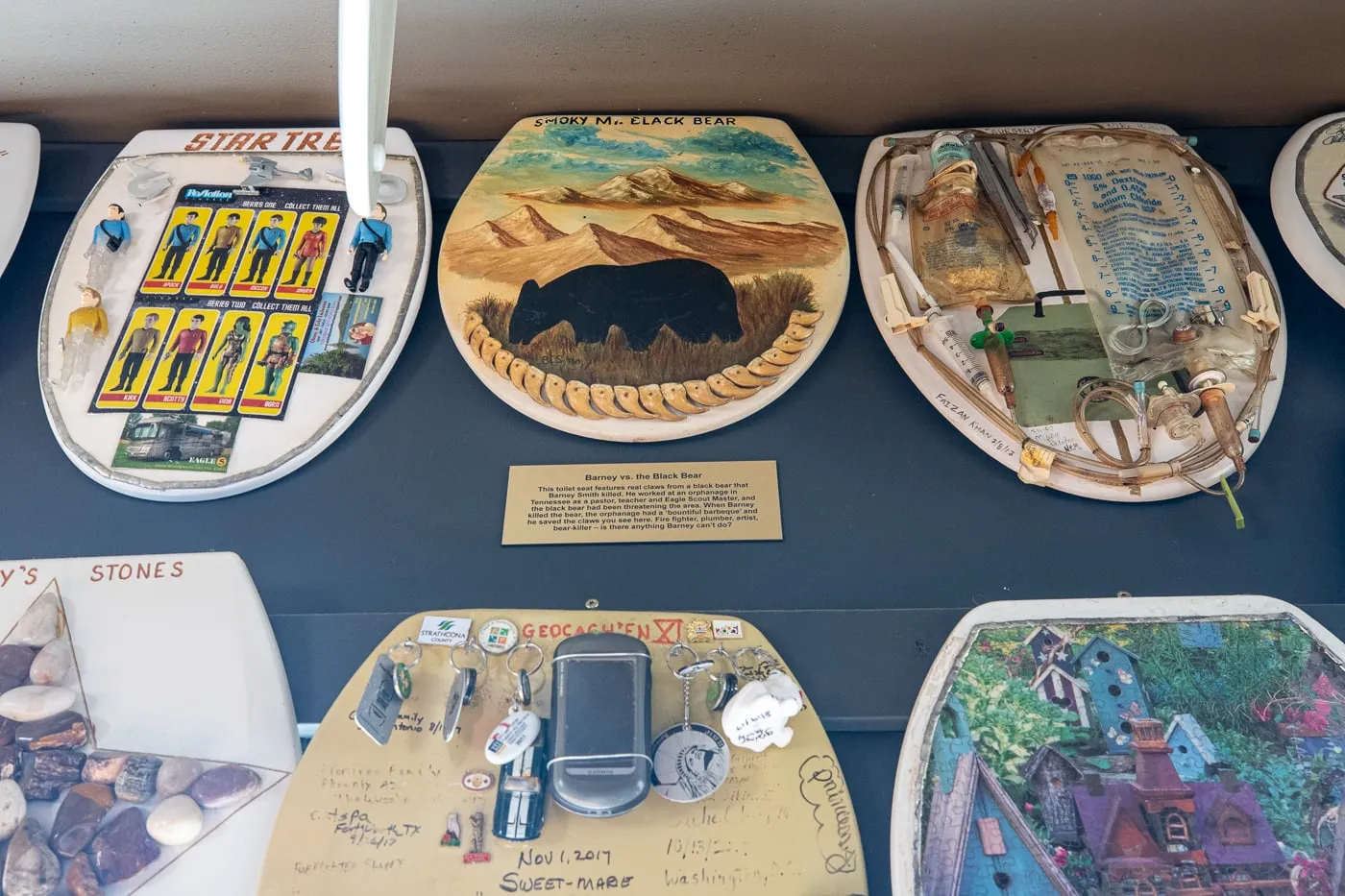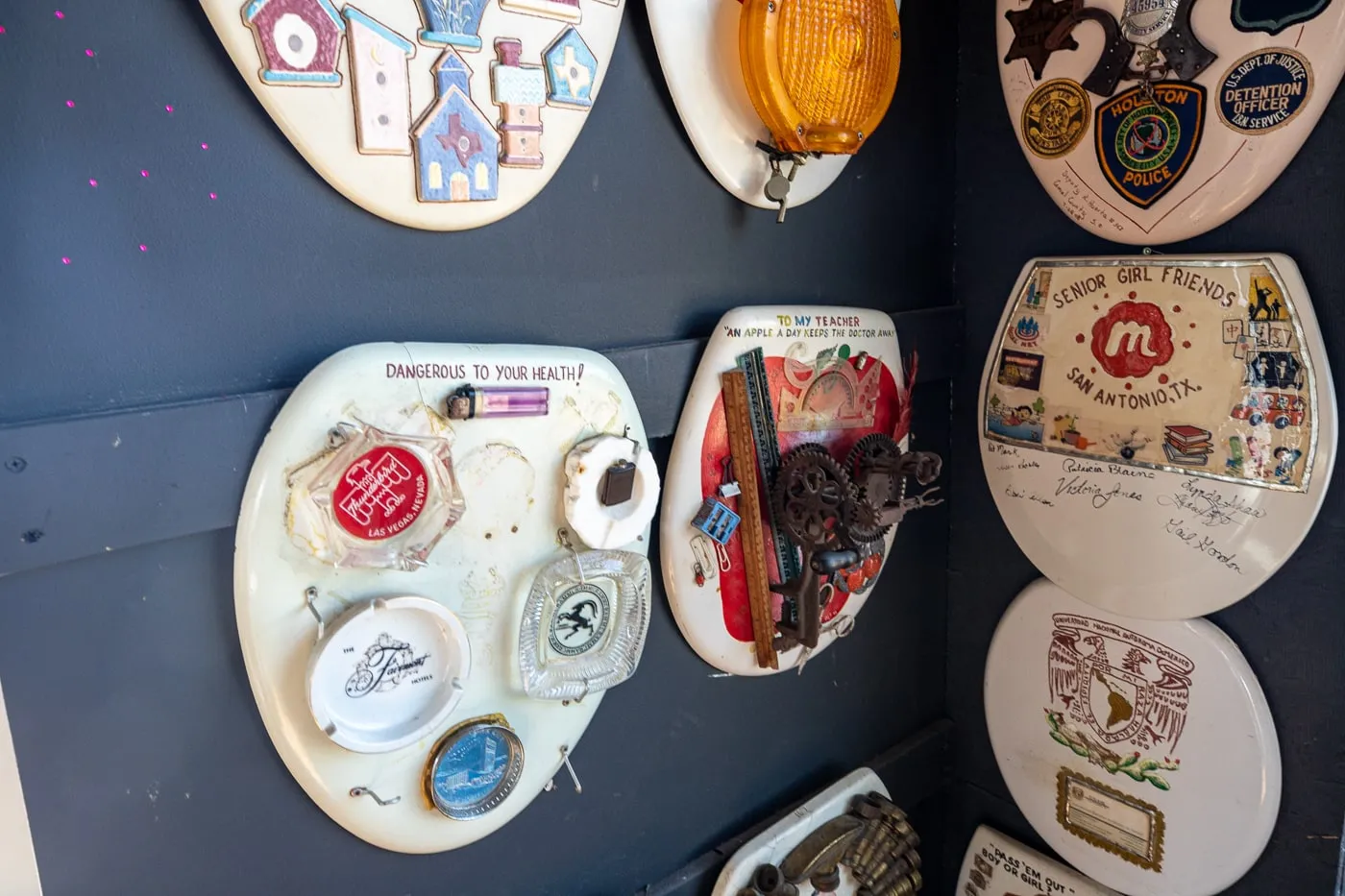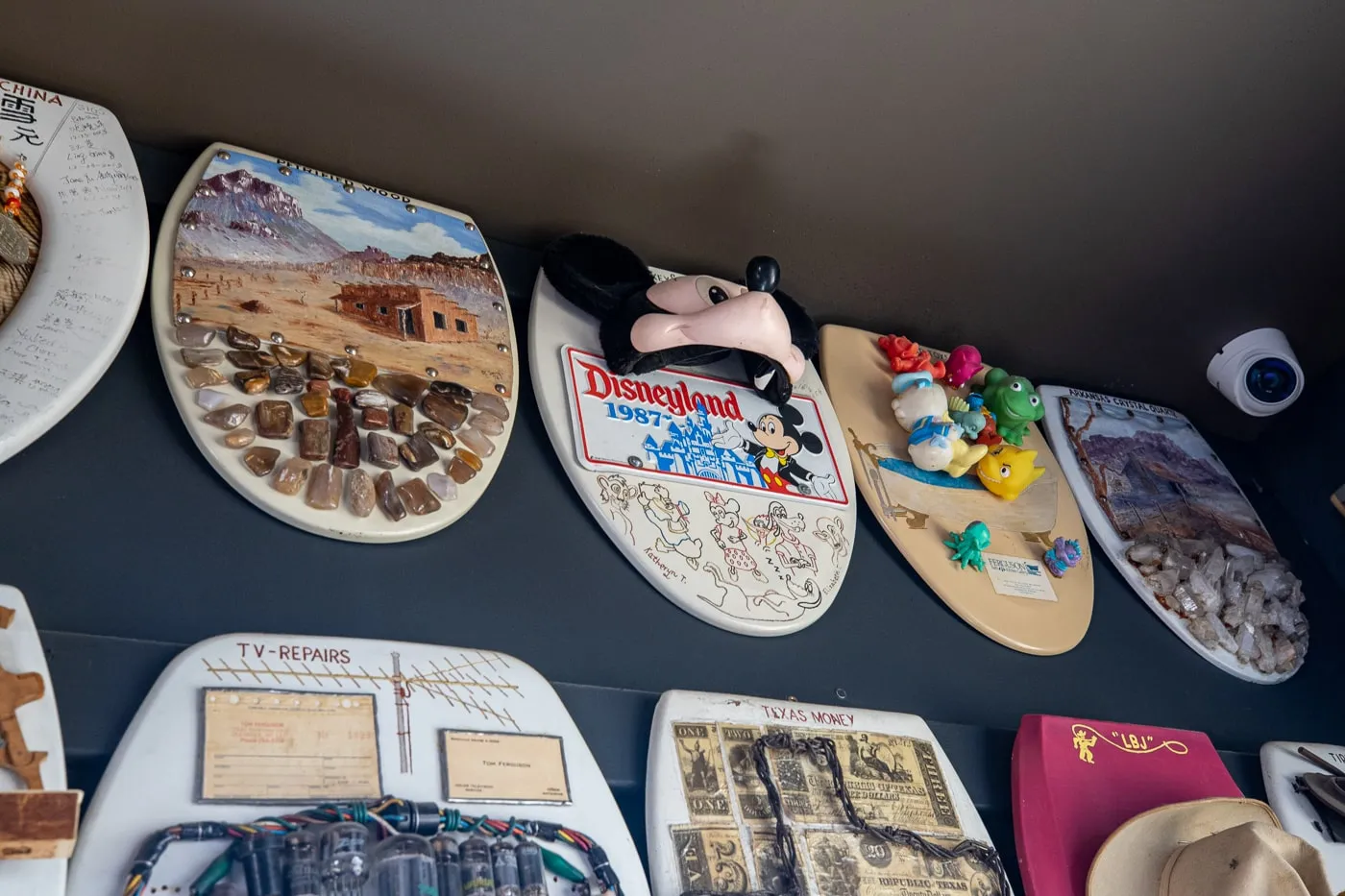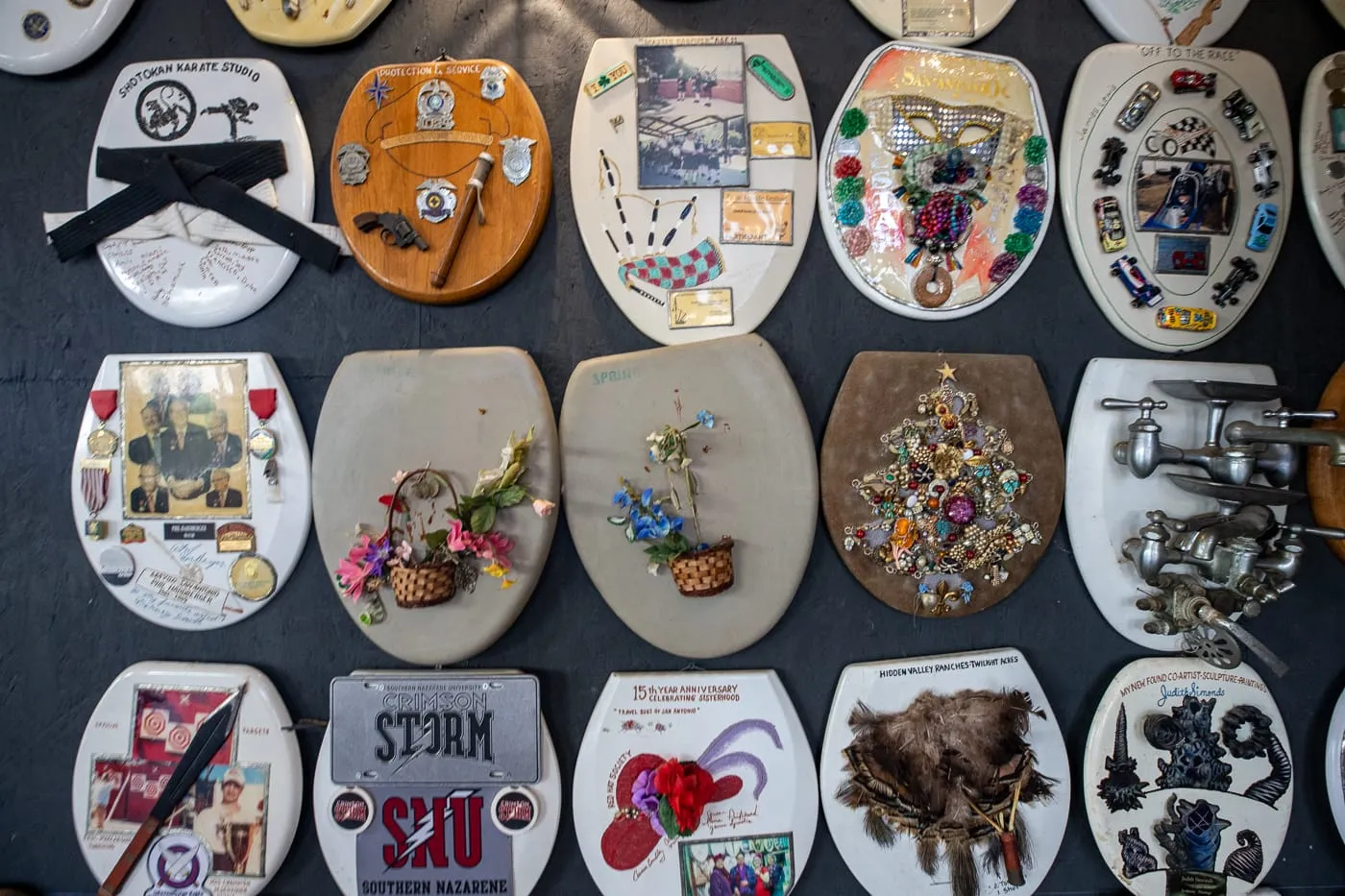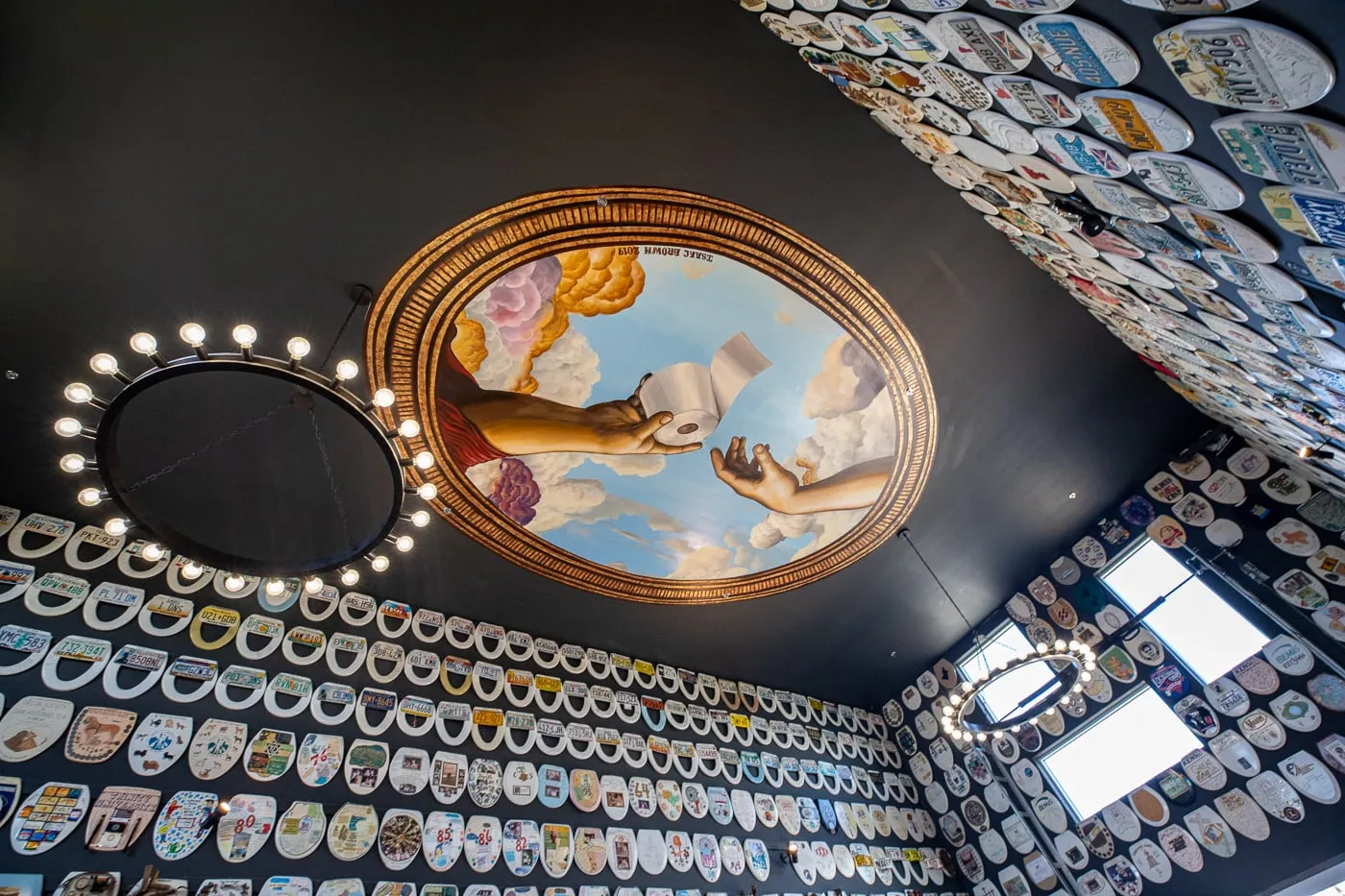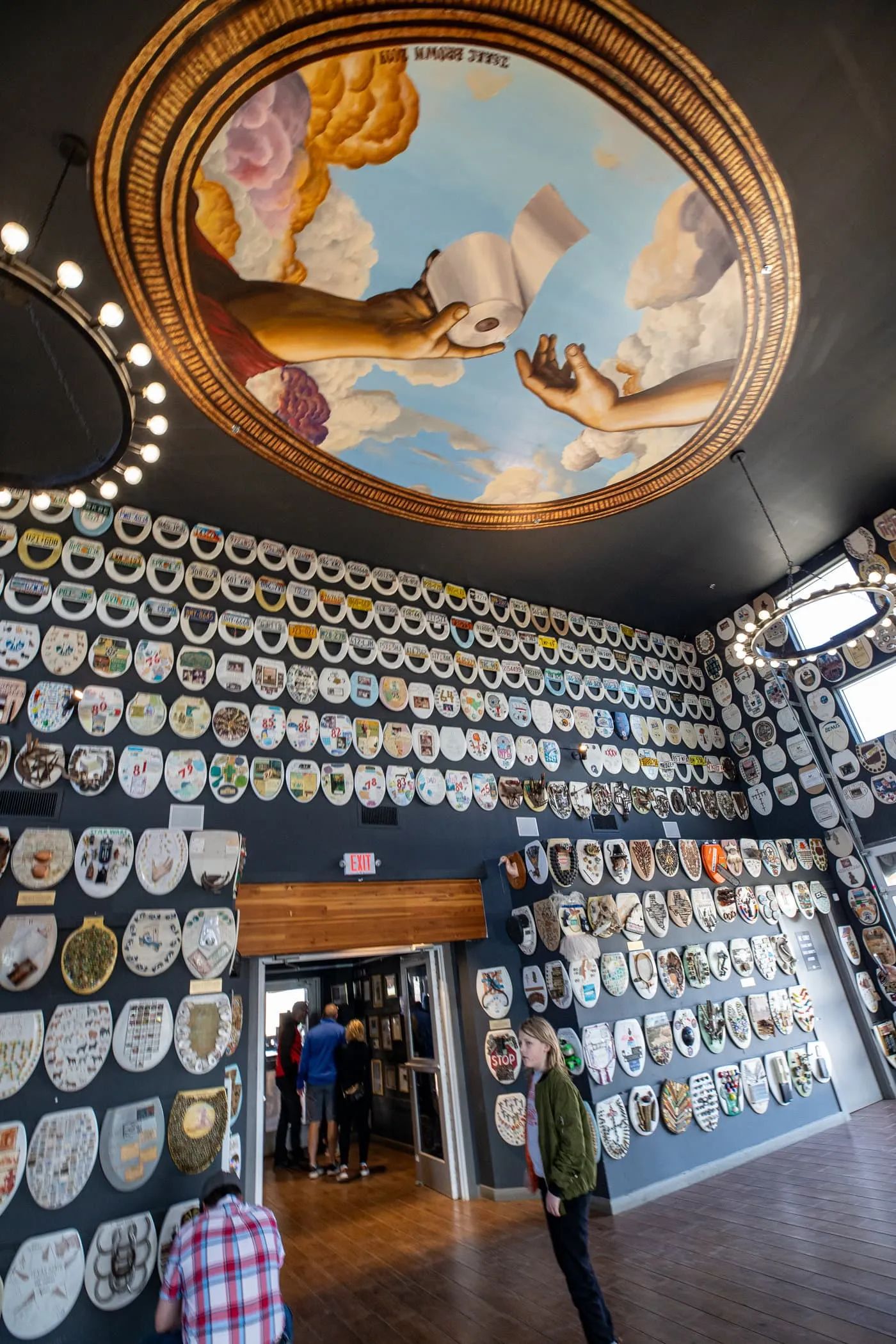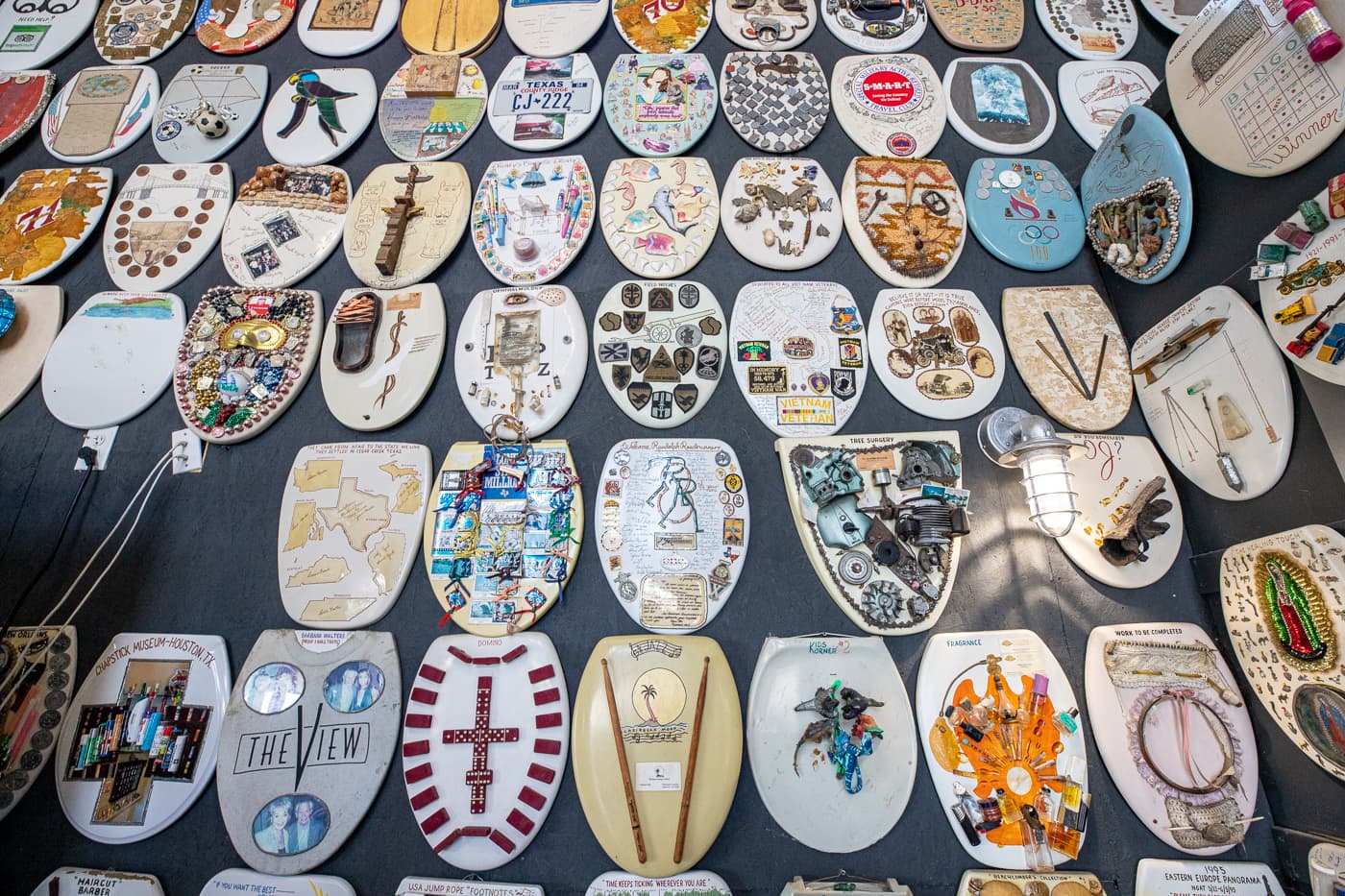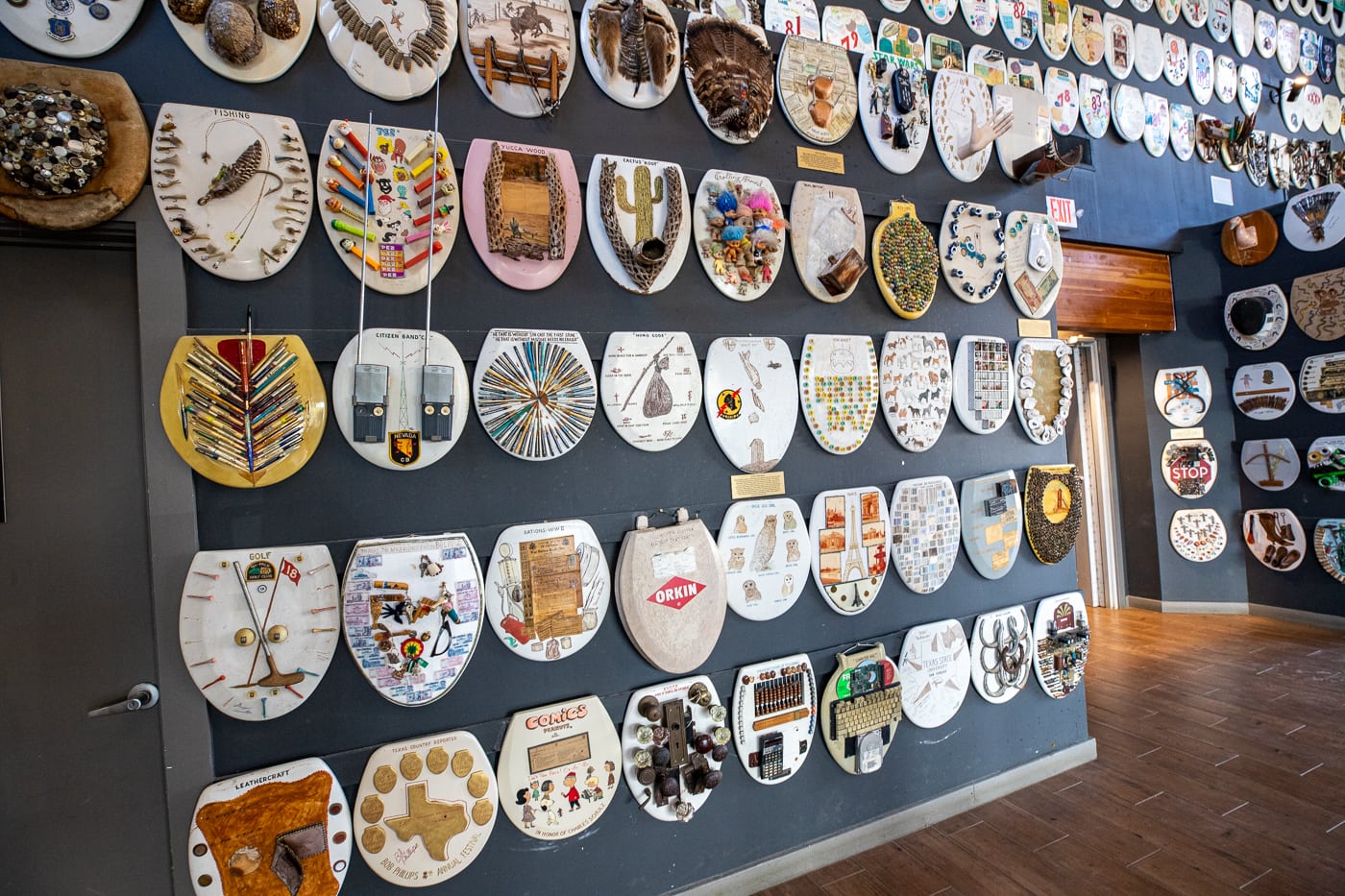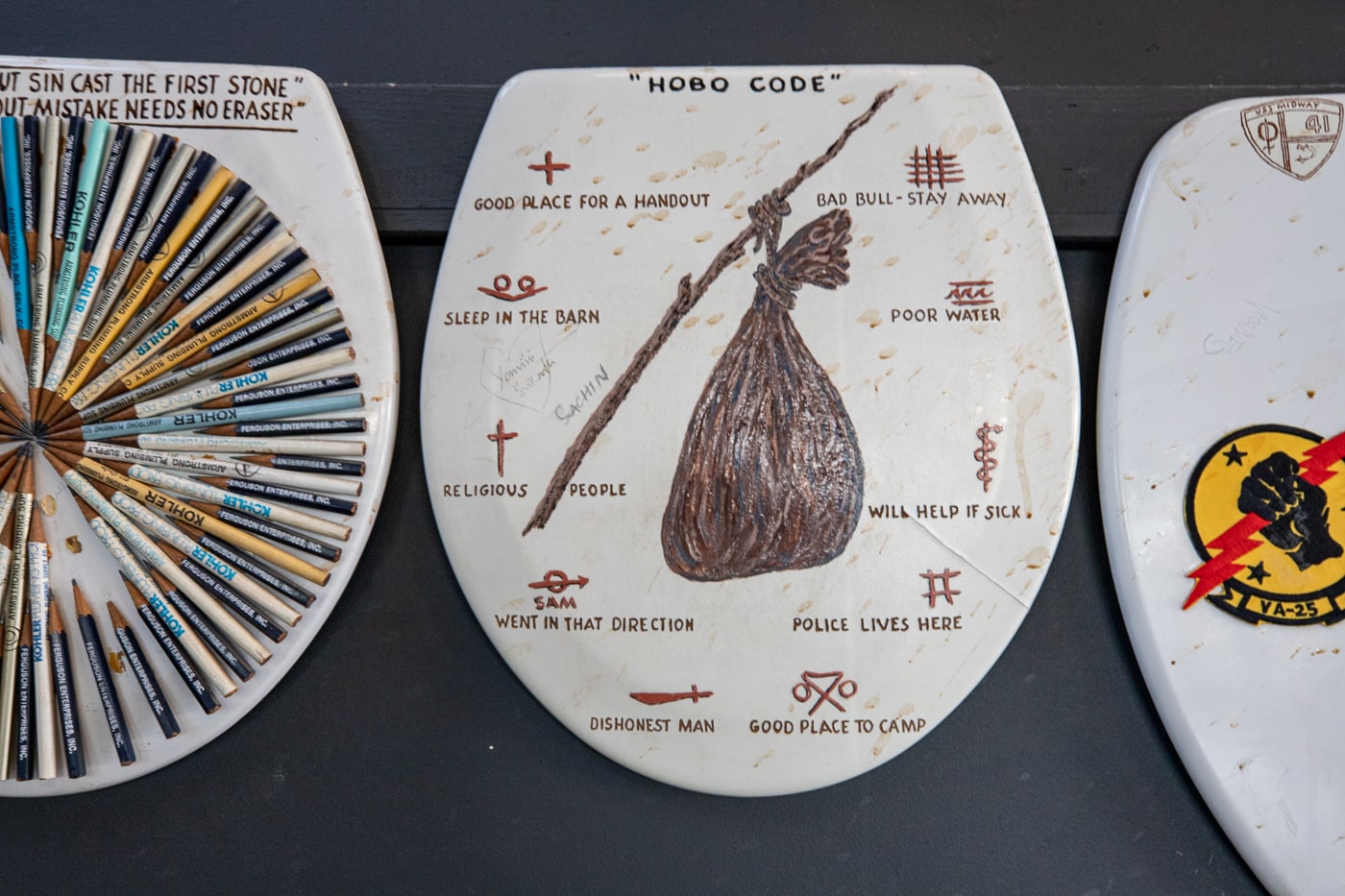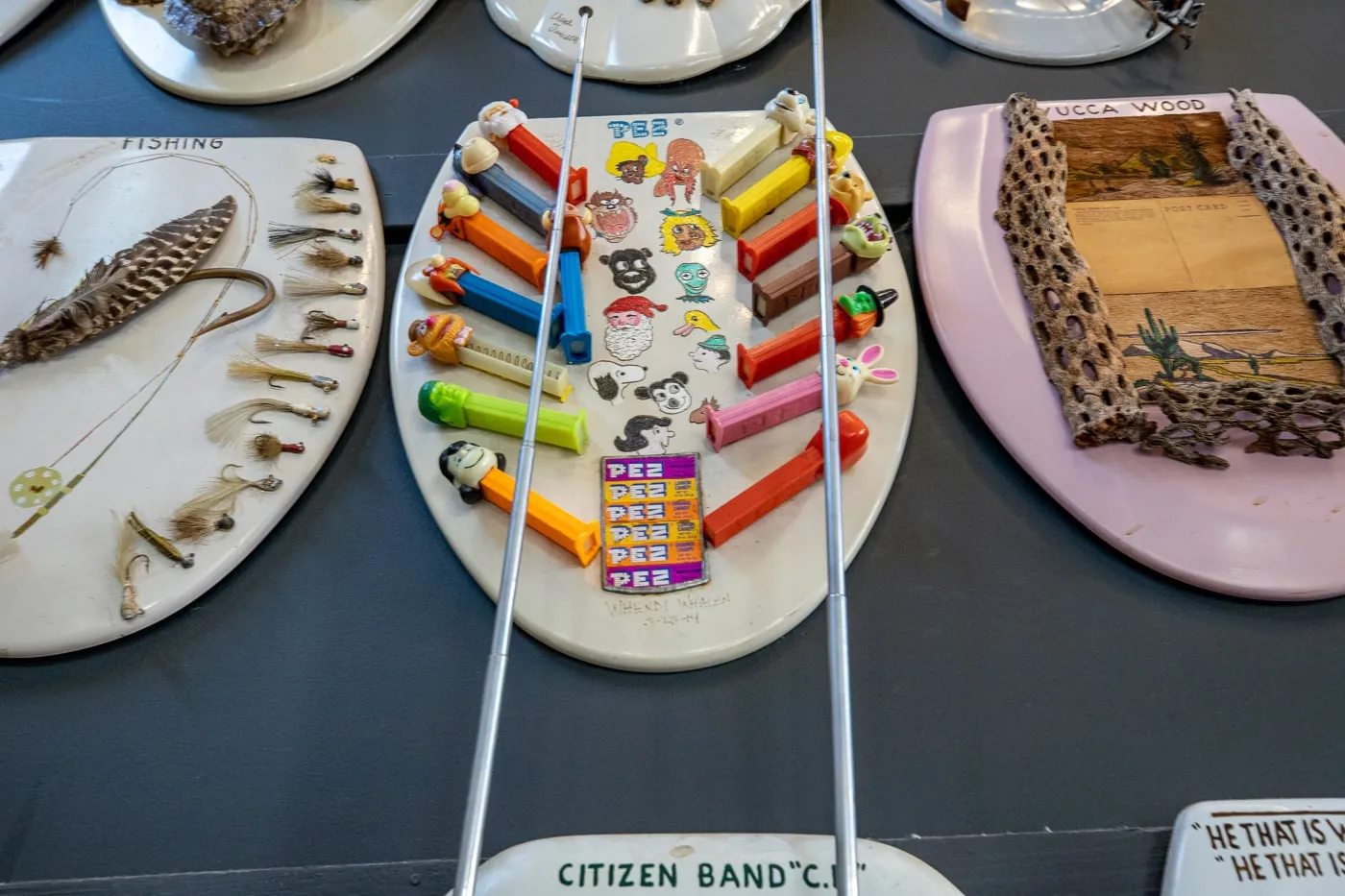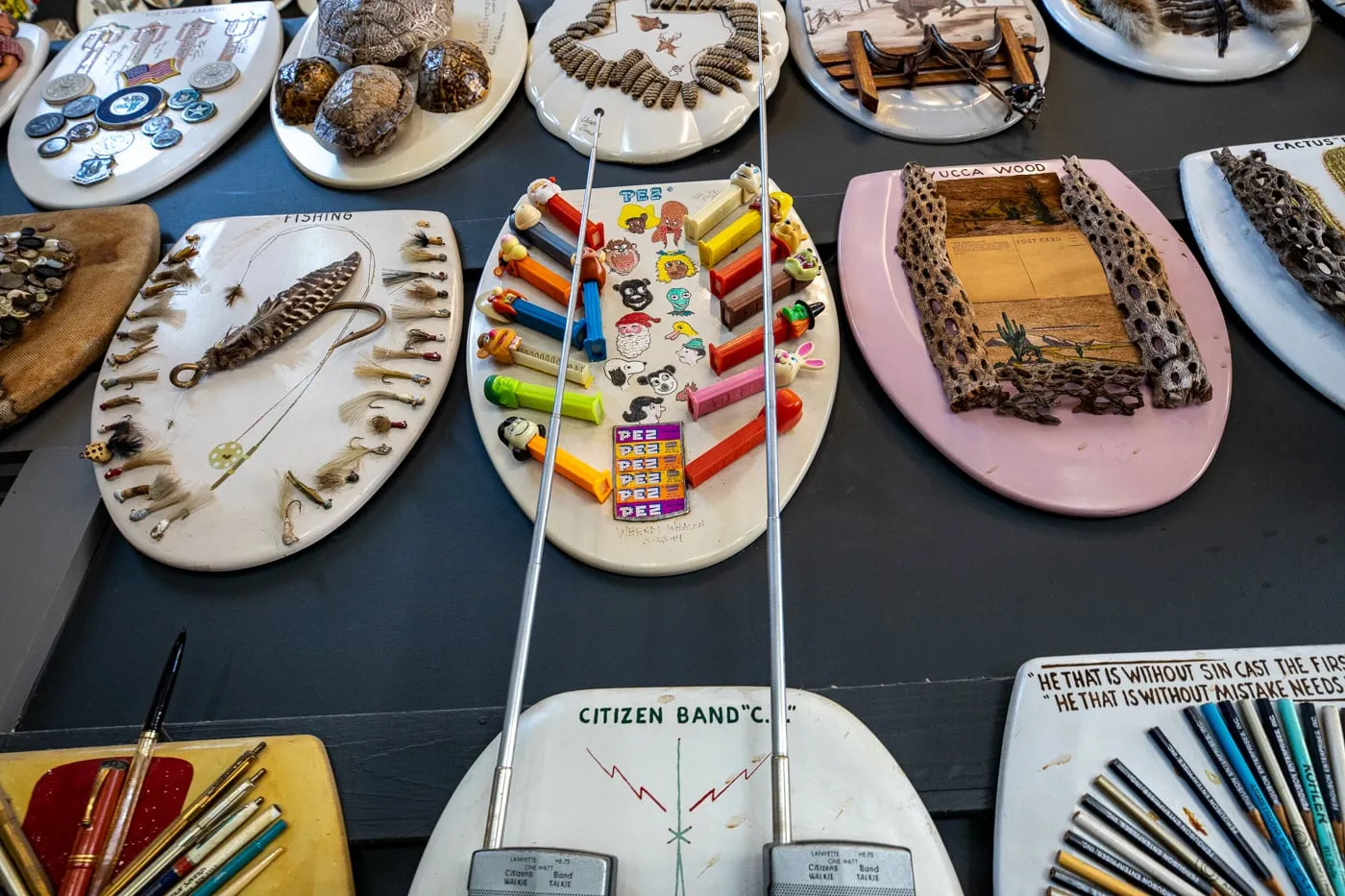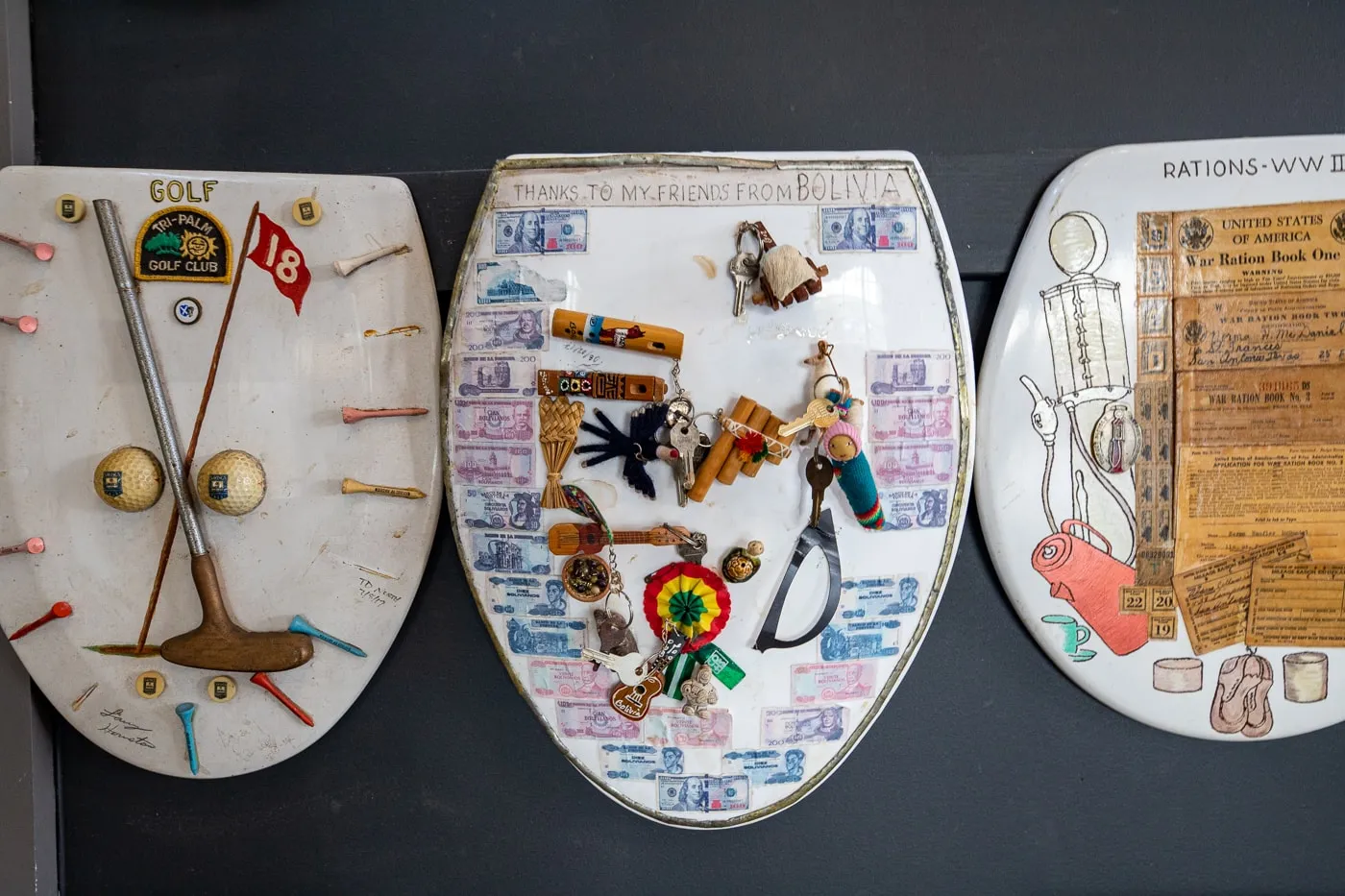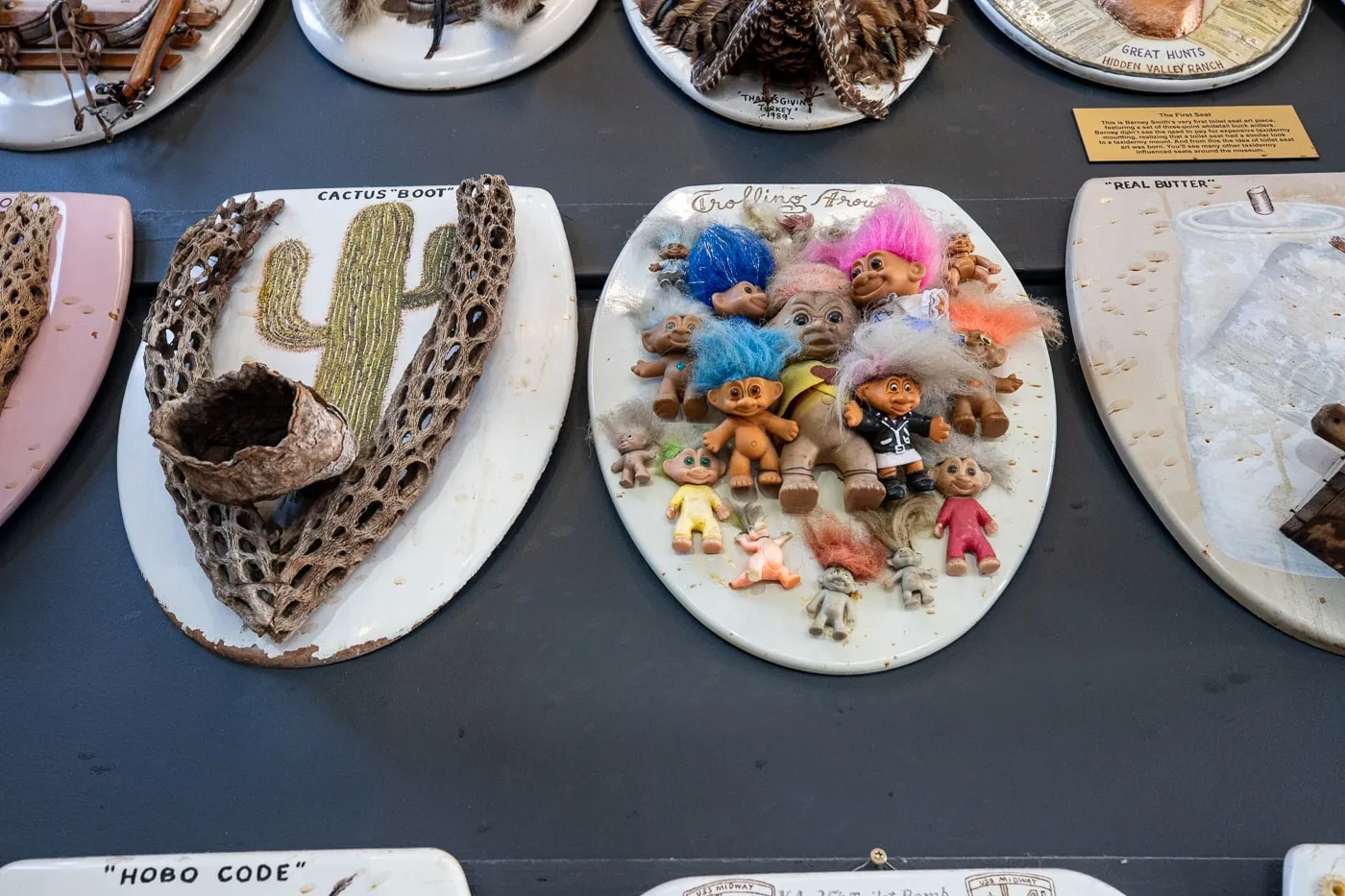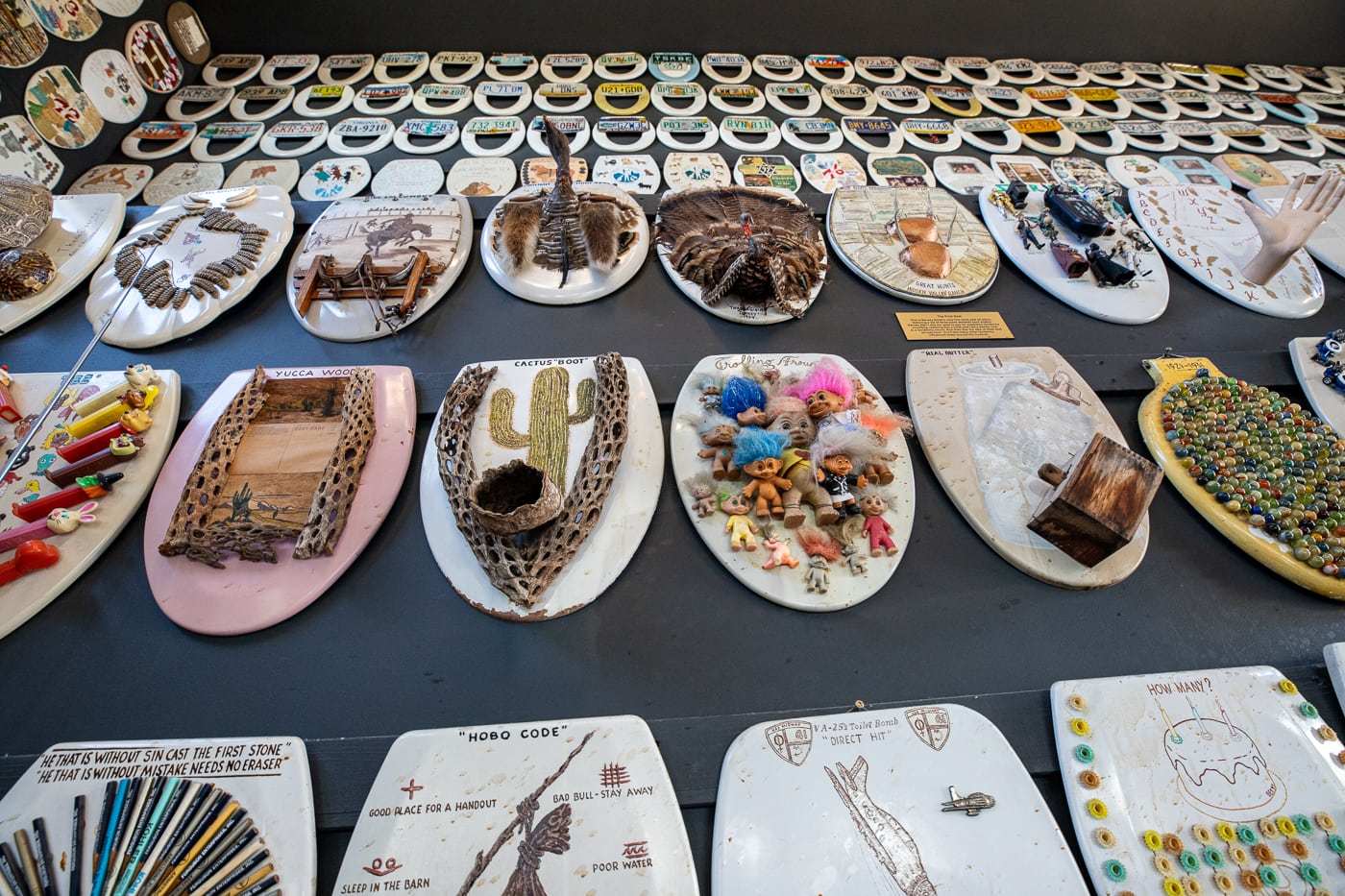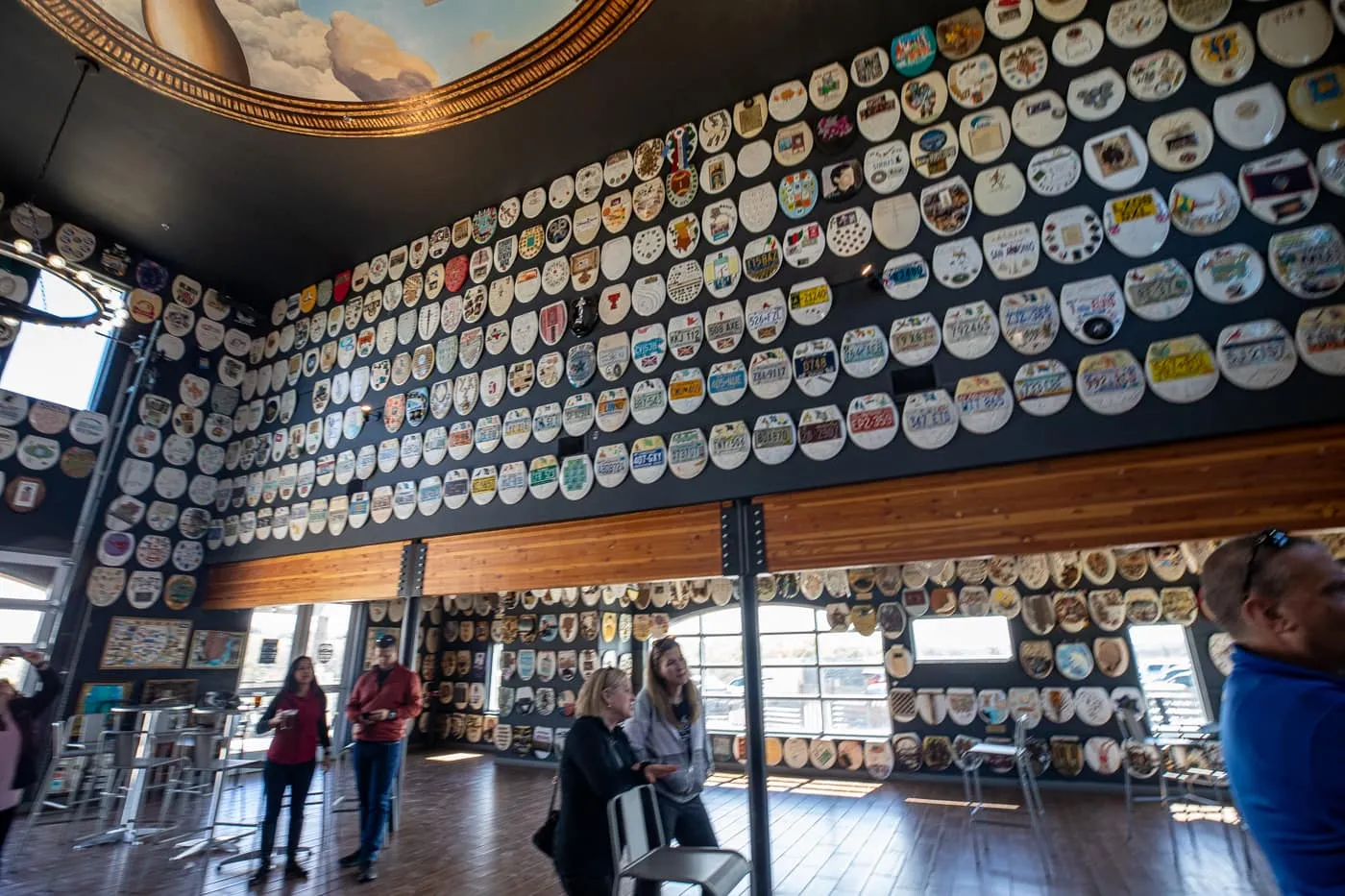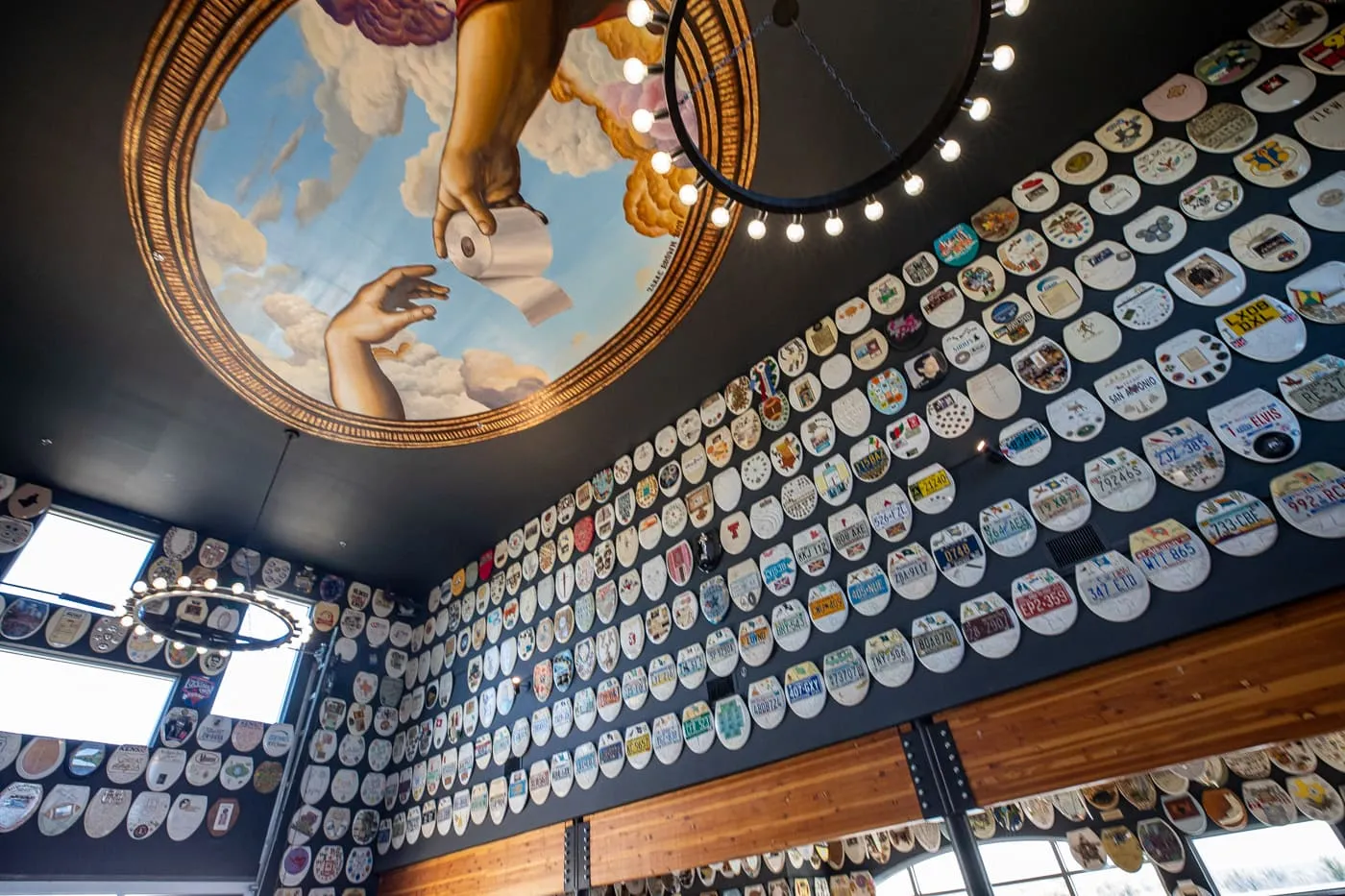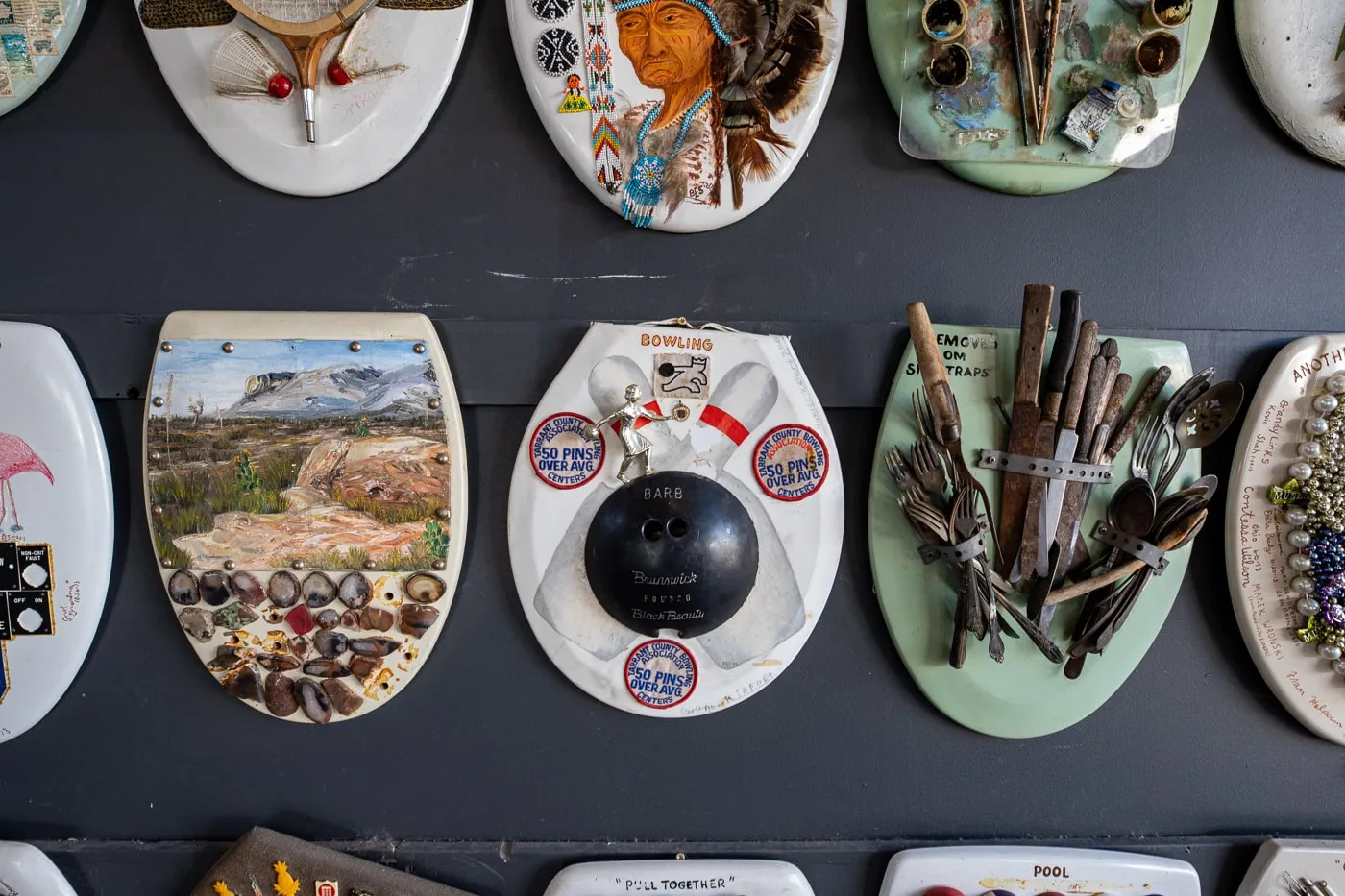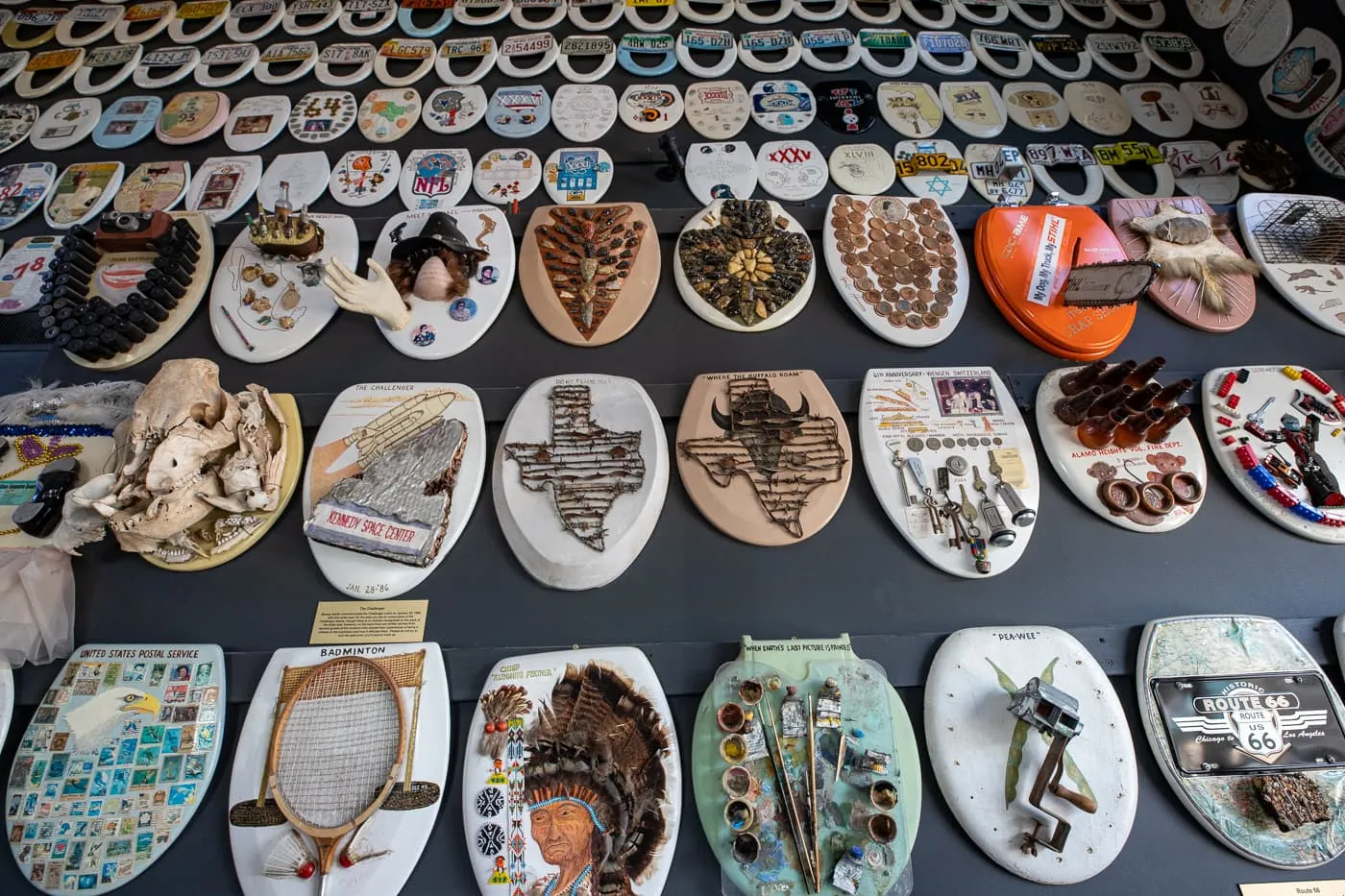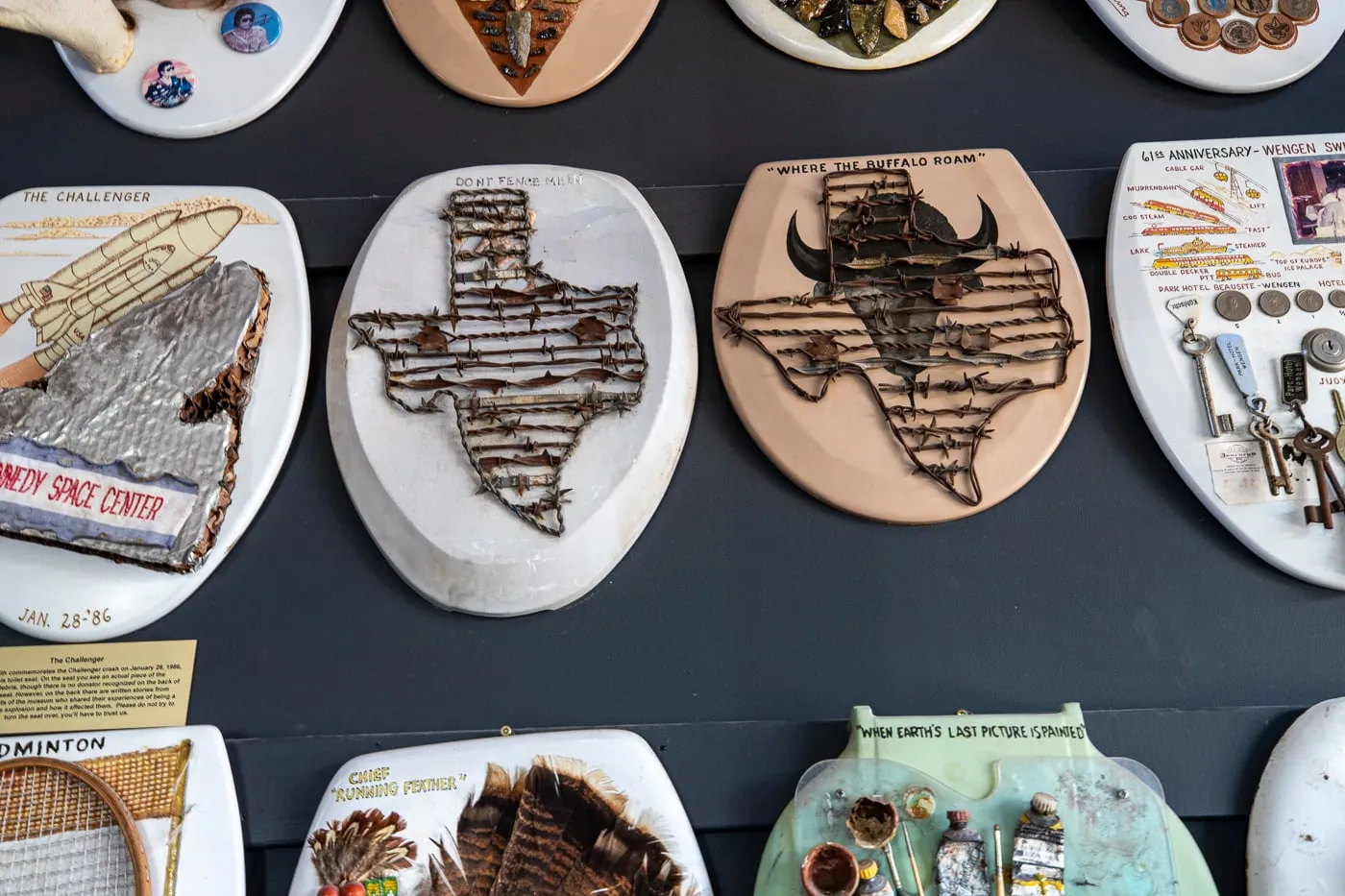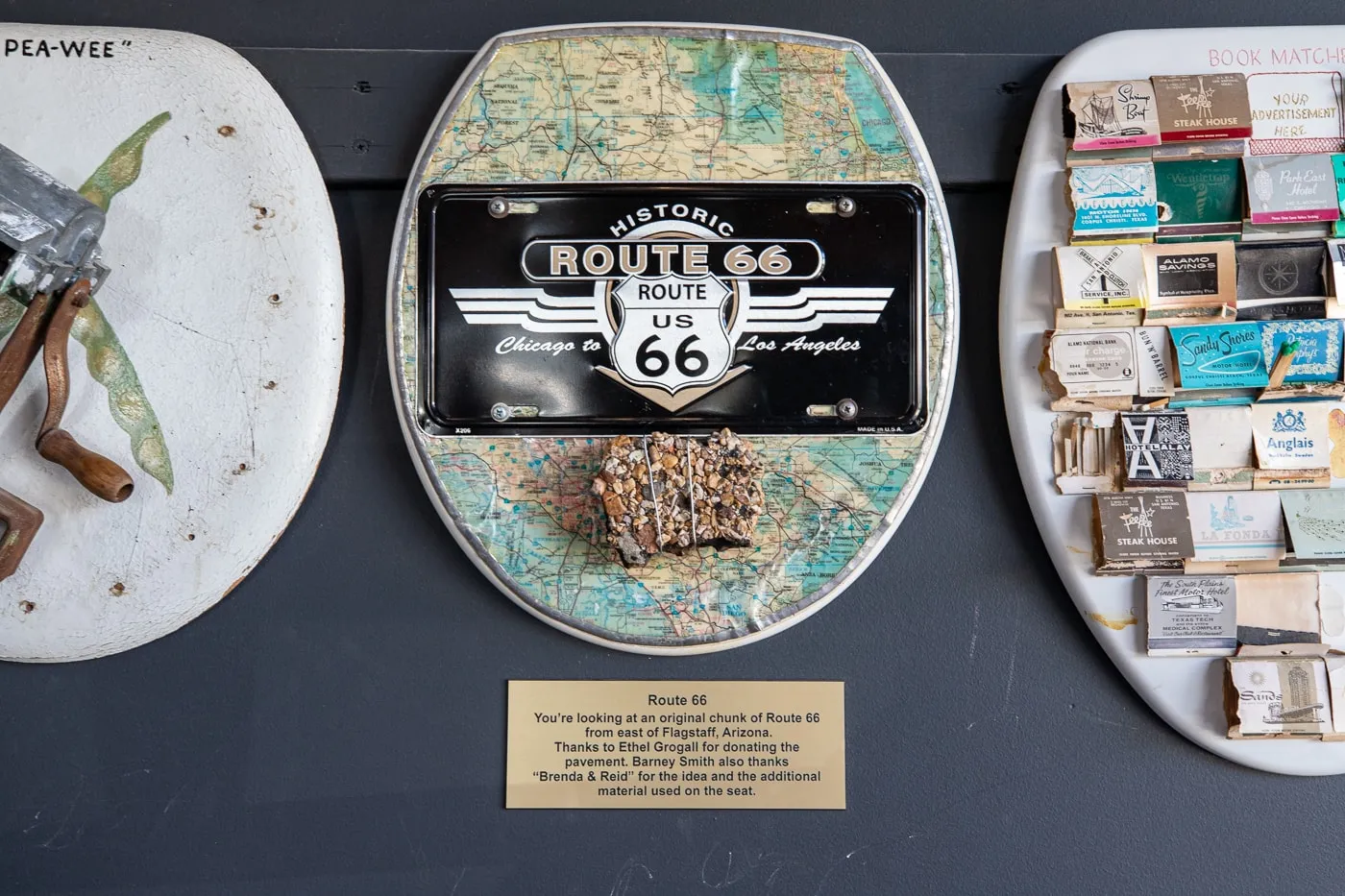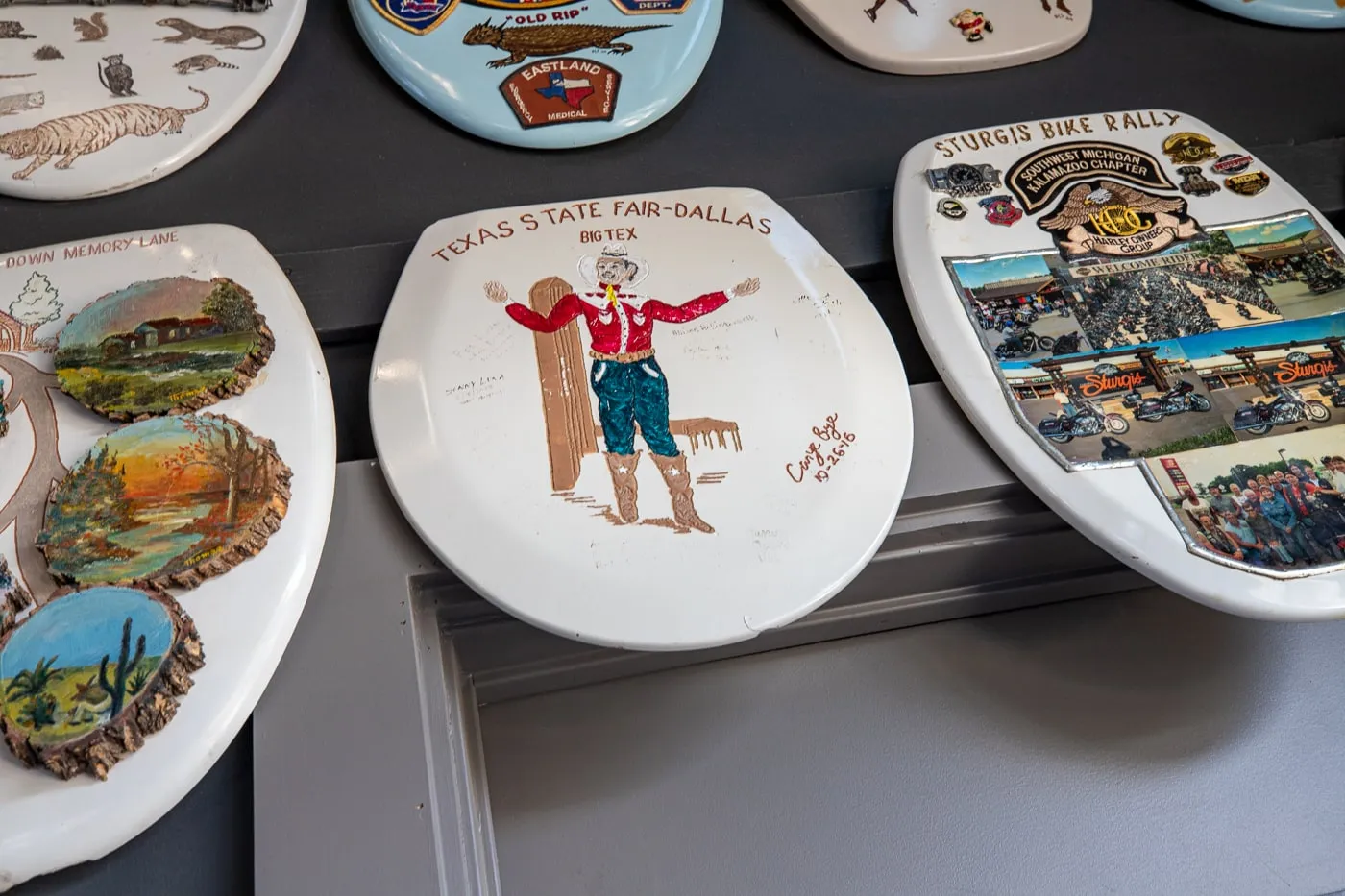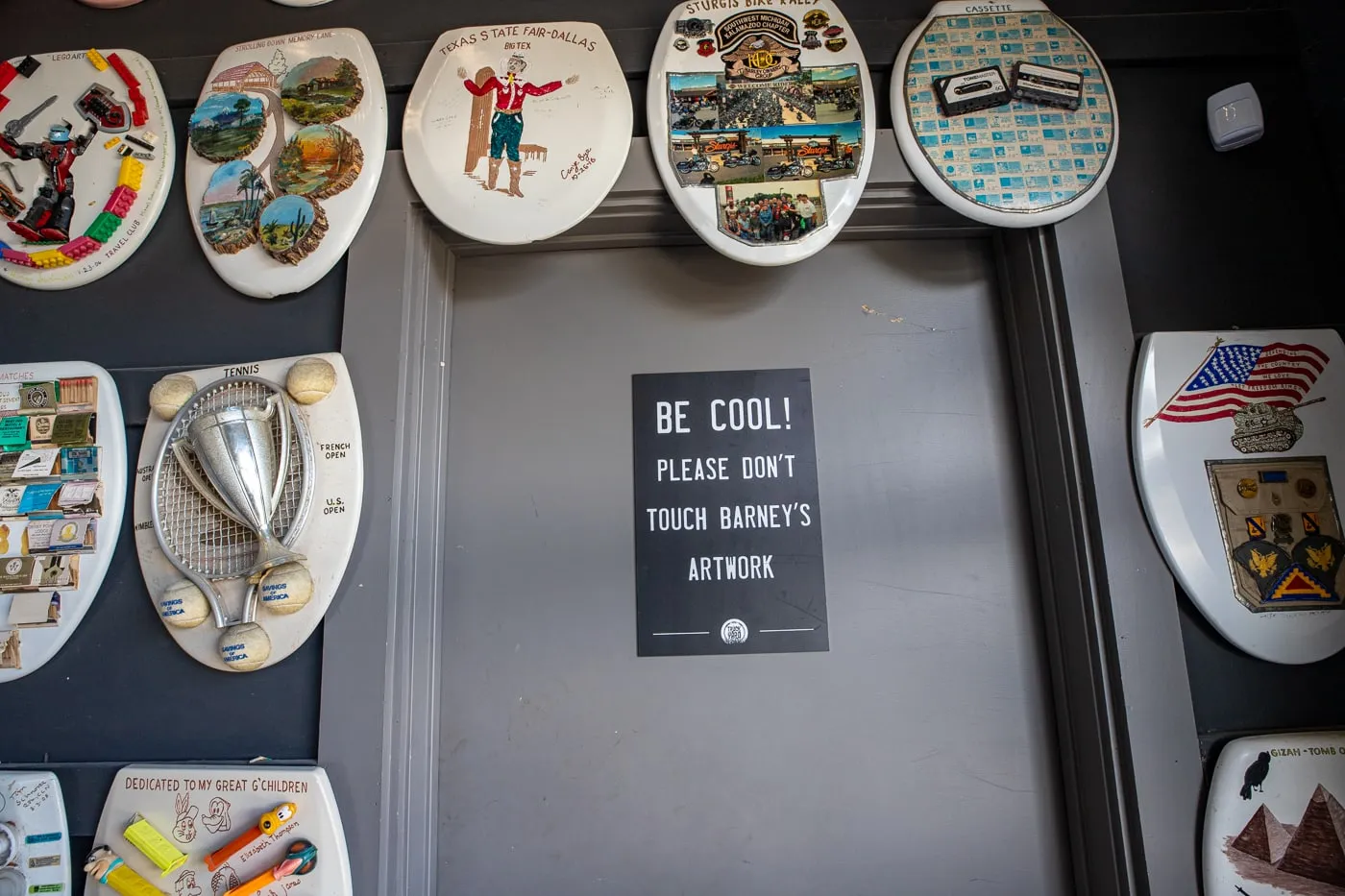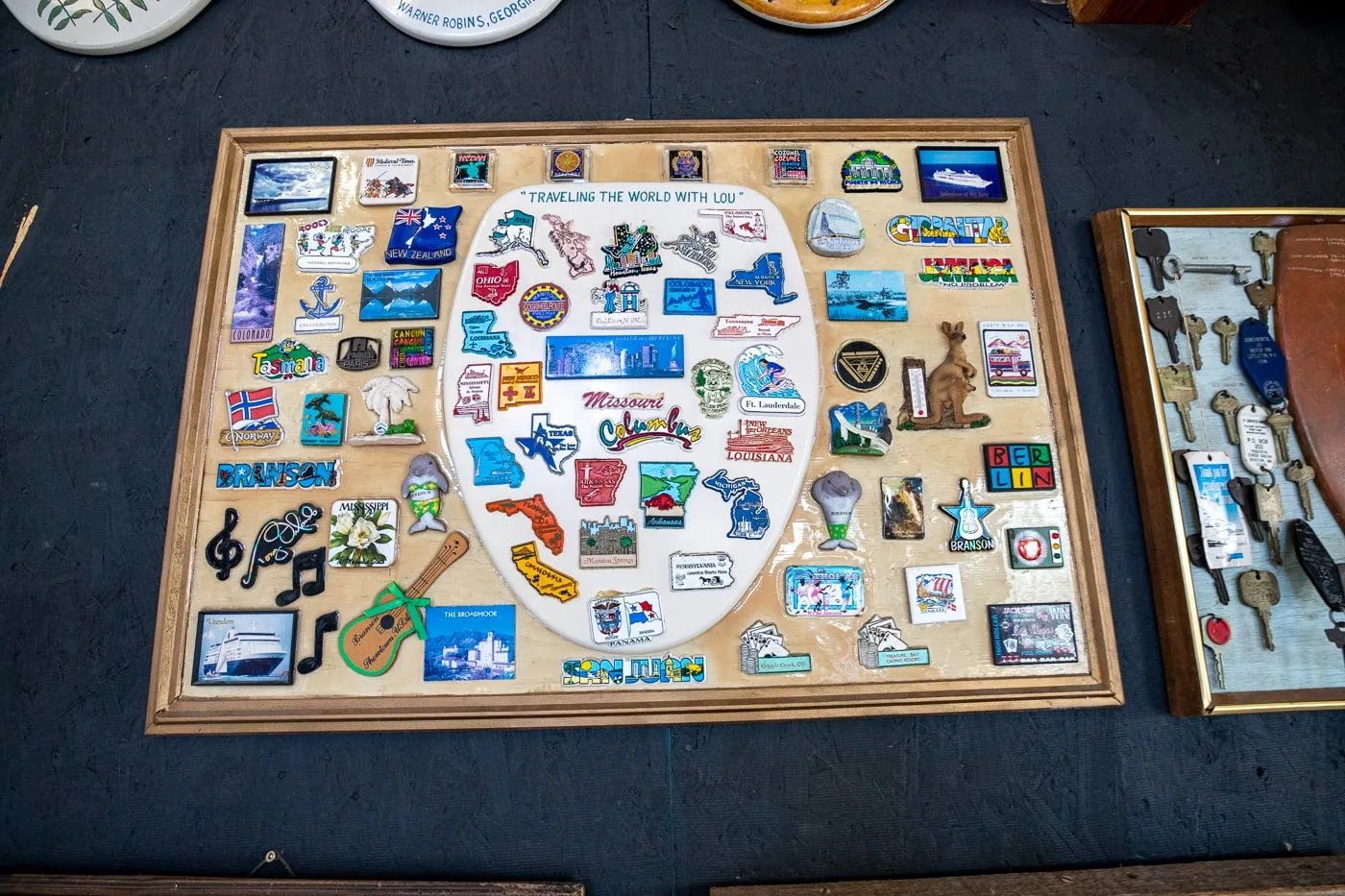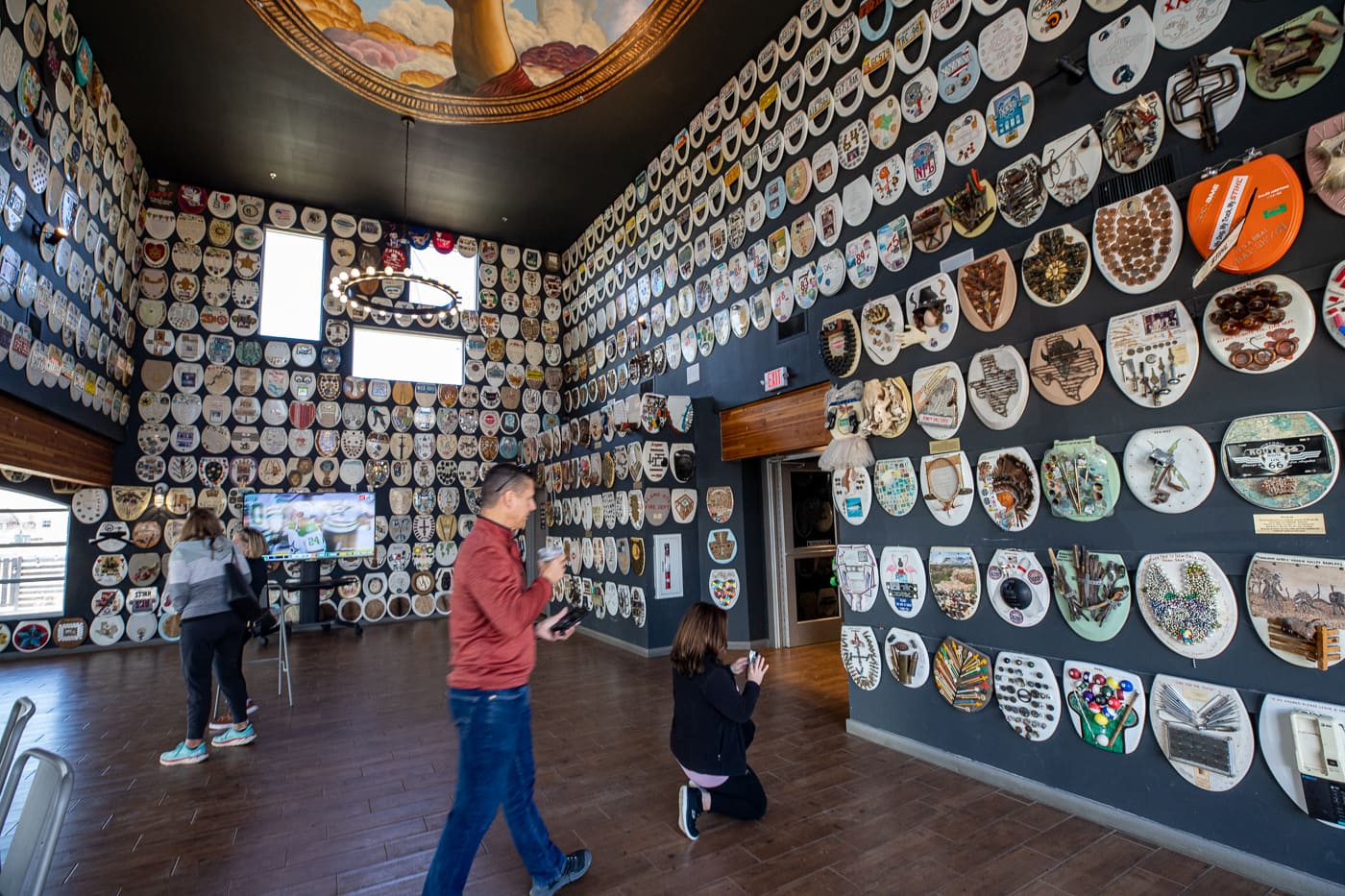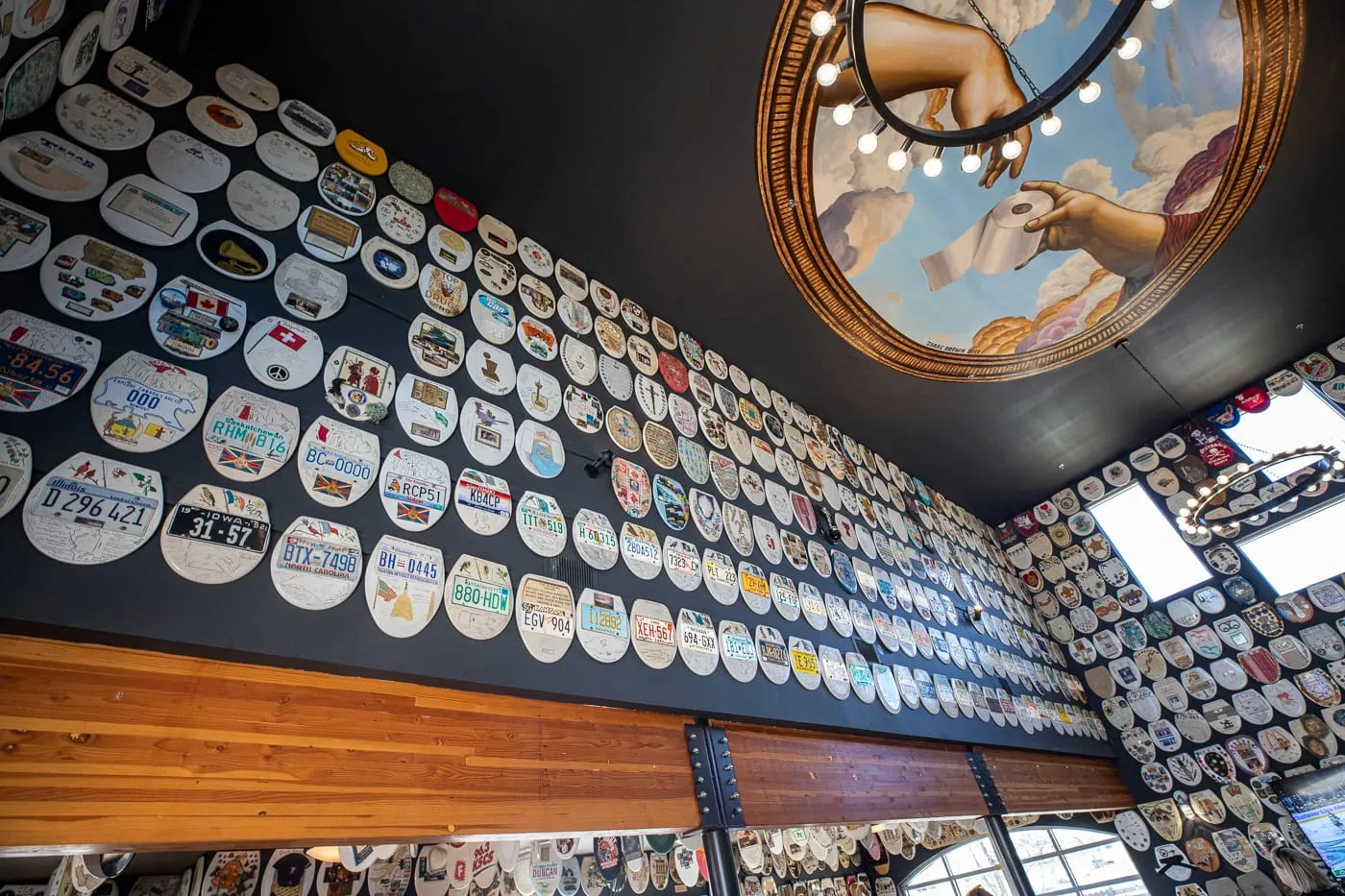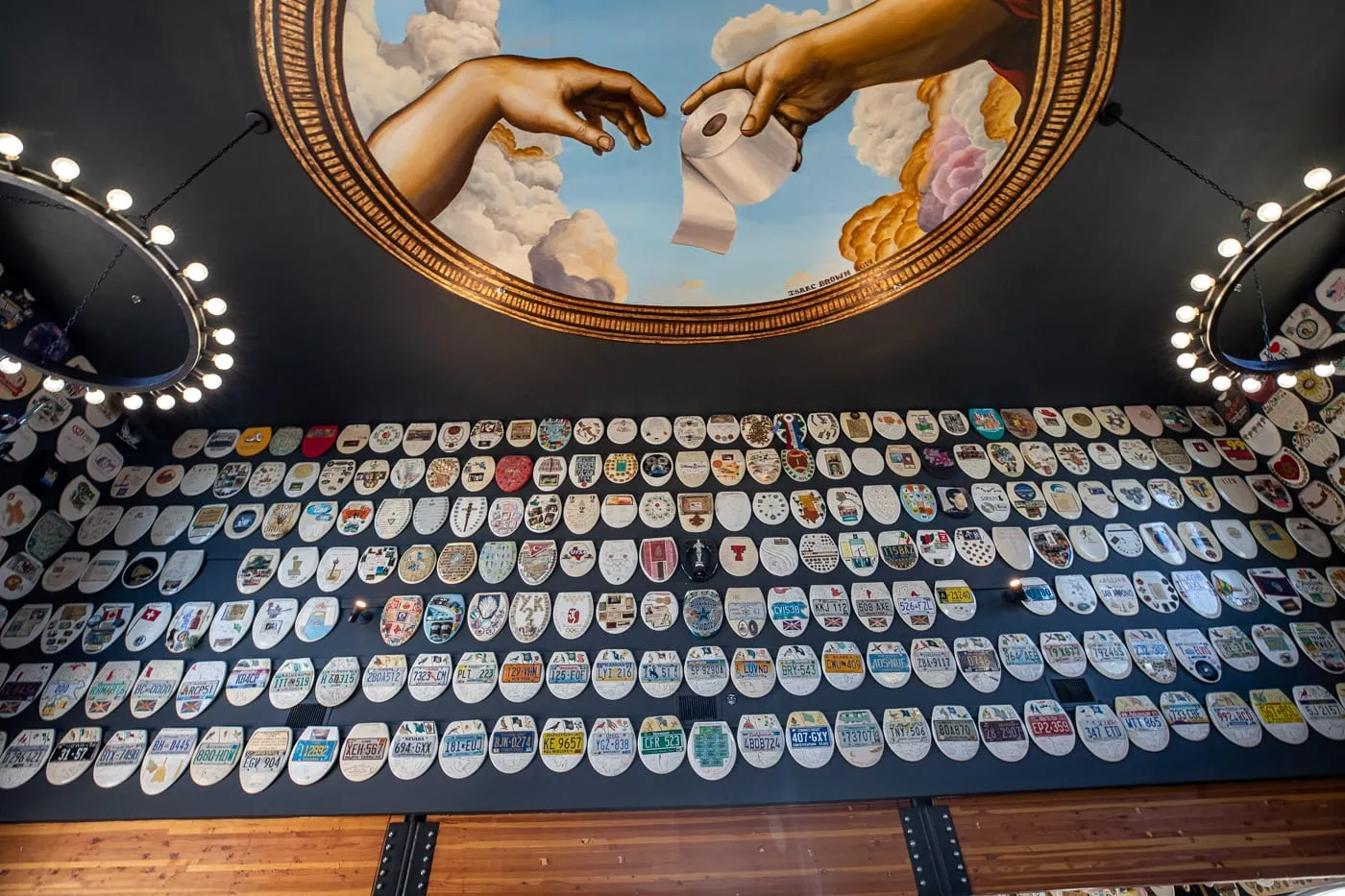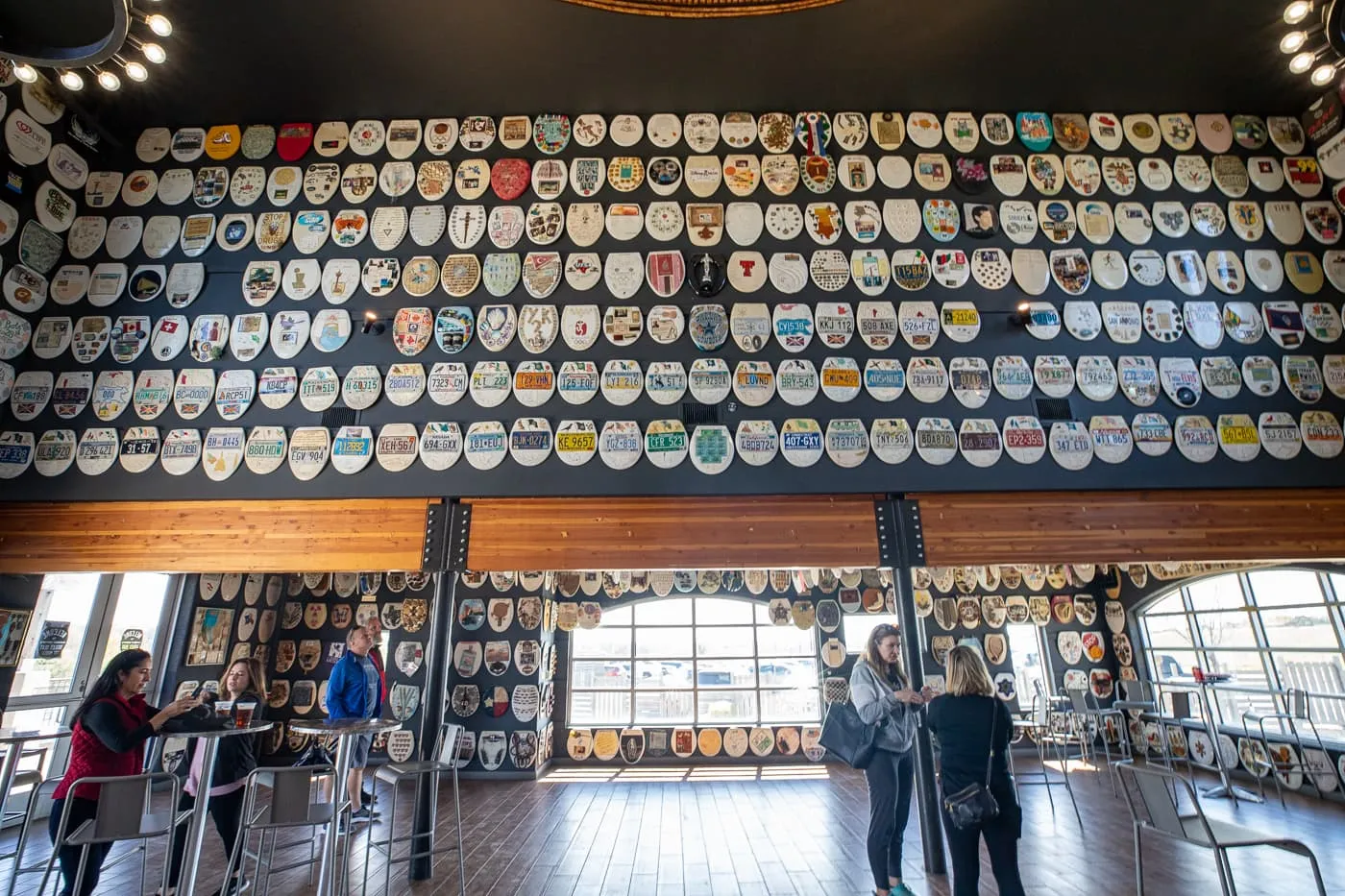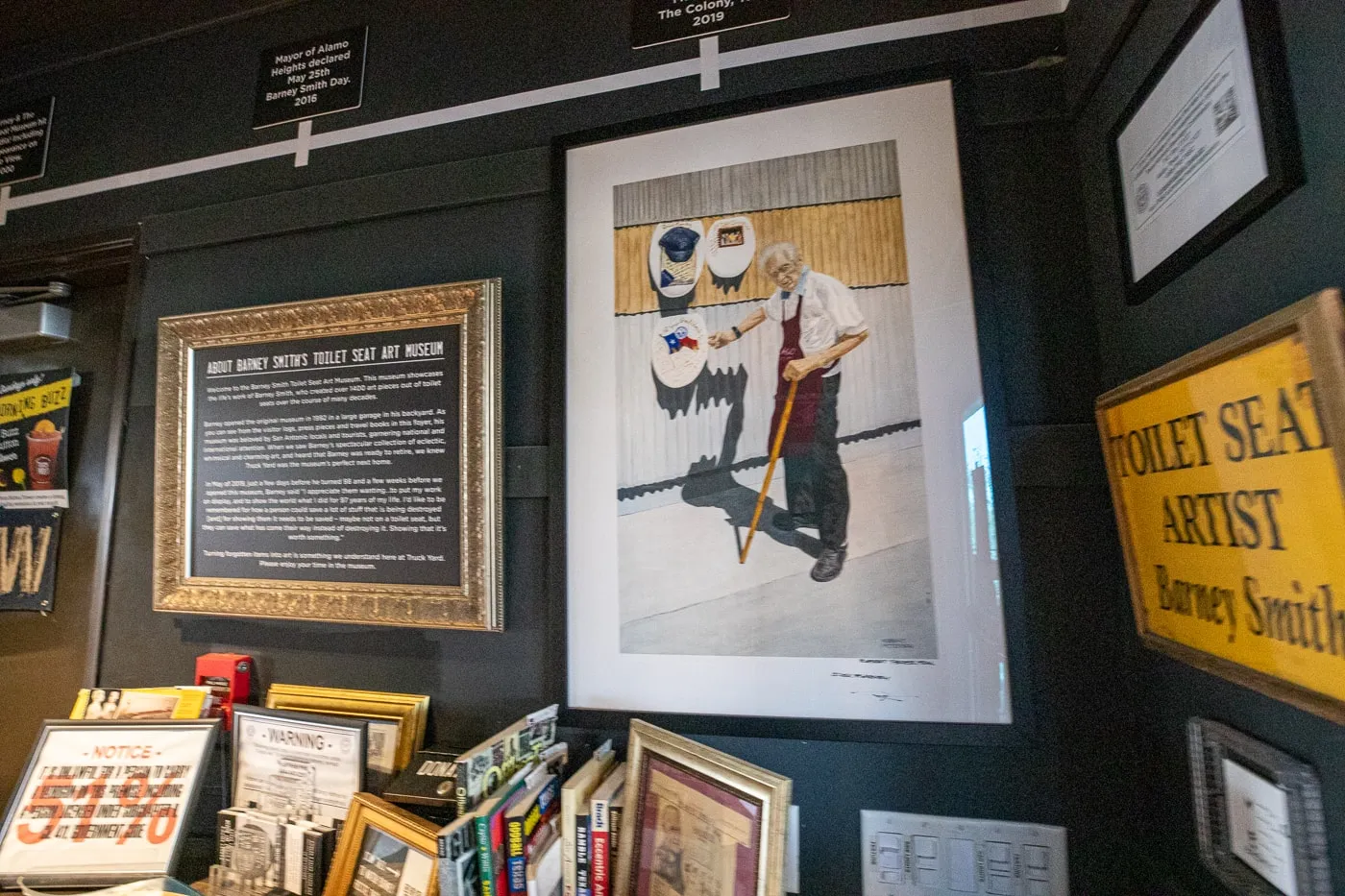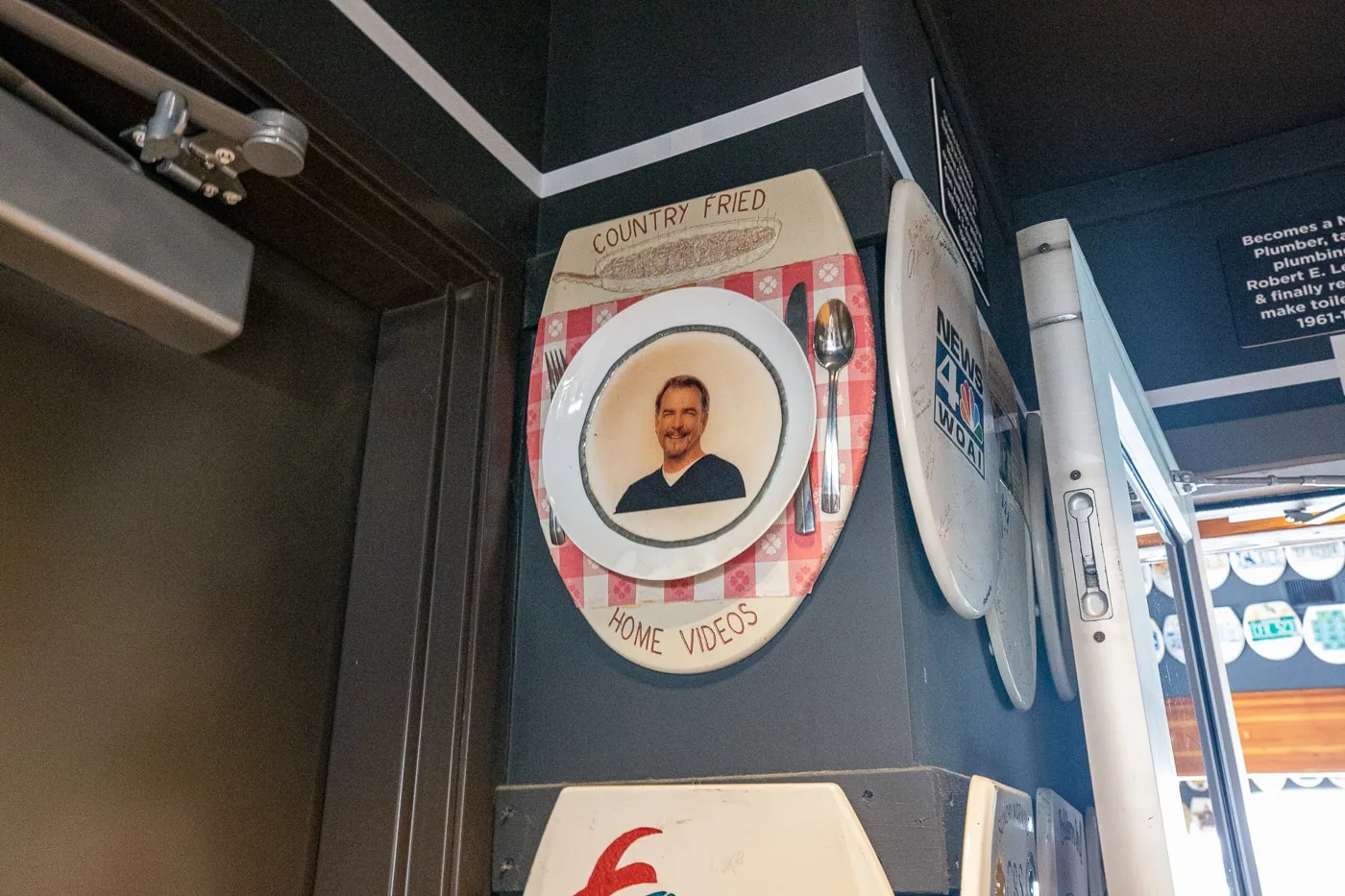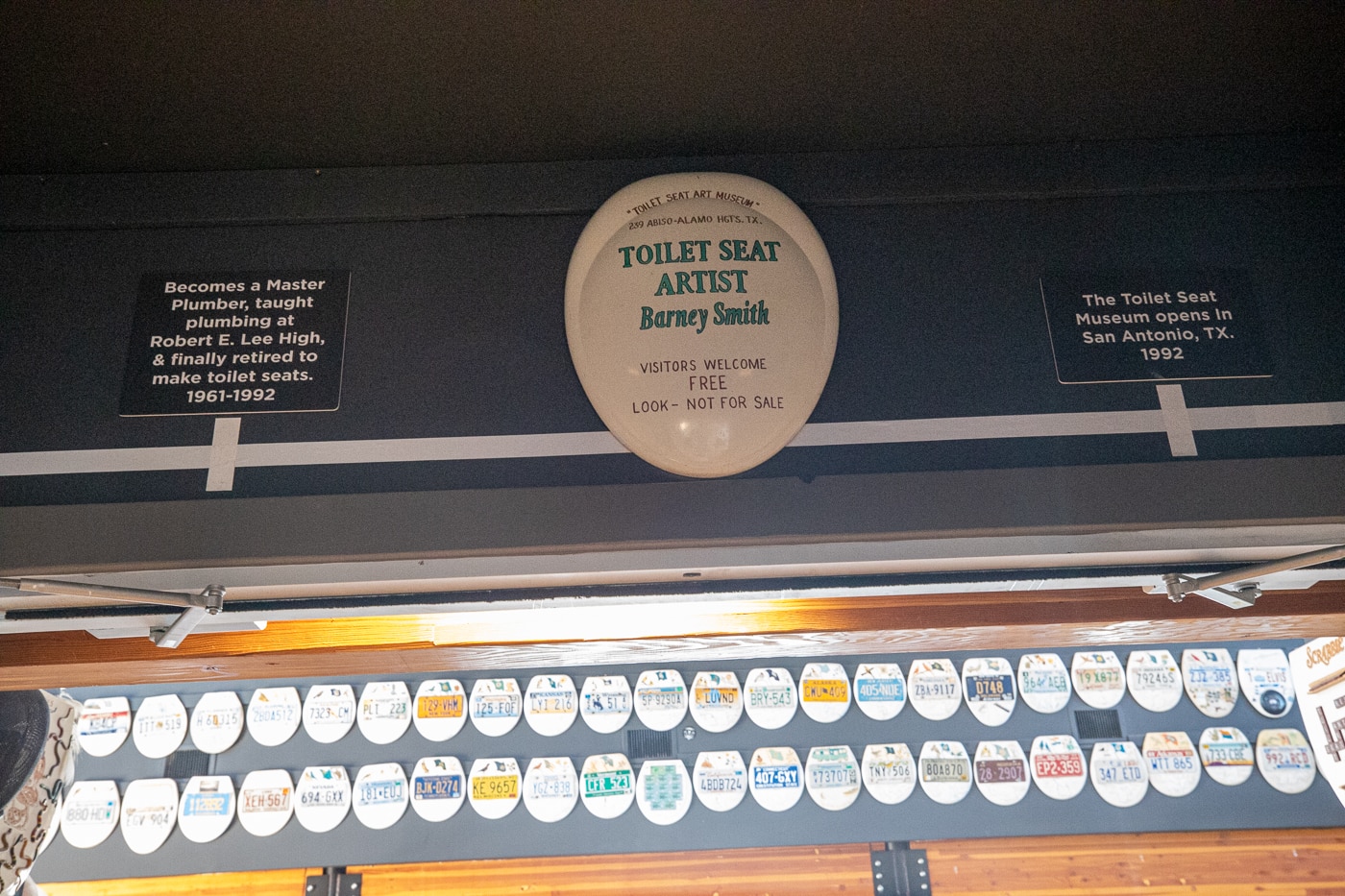 Barney Smith's Toilet Seat Art Museum
Address: Truck Yard, 5959 Grove Ln, The Colony, TX 75056
Hours: The museum is open during the bar's business hours.
Cost: Free to See
Visit The Truck Yard's website for up-to-date hours and information.
Visit the original museum's legacy Facebook page.
Pin this article on Barney Smith's Toilet Seat Art Museum in The Colony, Texas to save for your Texas road trip itinerary!