I found this roadside attraction and didn't want to hog it for myself. This big pink pig smoker at Chasin' Tail BBQ in Lake Dallas, Texas is anything but boar-ing.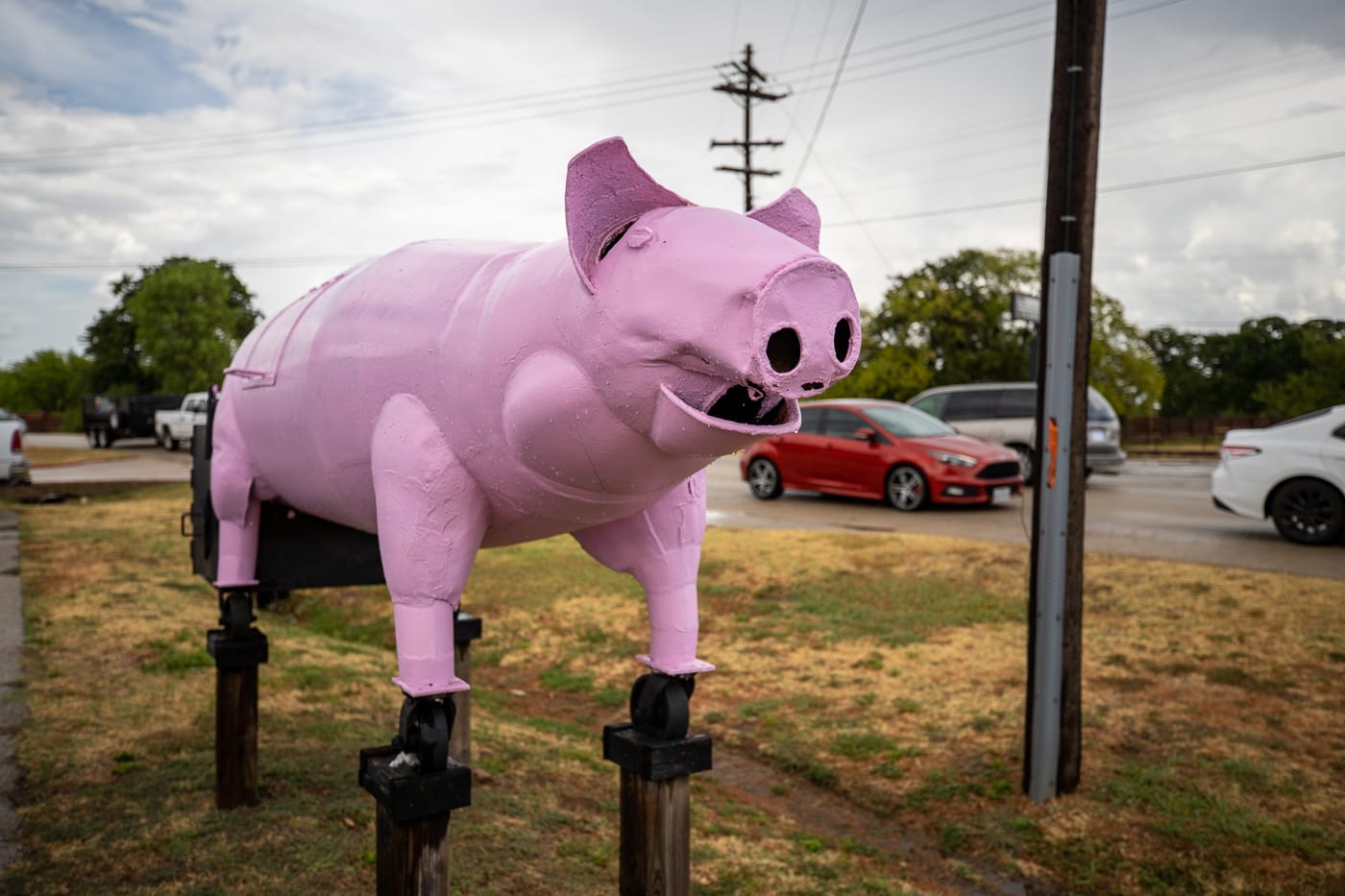 Owner Mike Cooper originally began Chasin' Tail BBQ on the bbq competition circuit. Eventually he brought in co-owner Brooke Asbell and took his passion, and his pork, to a brick and mortar location in Hickory Creek. After a move, the restaurant is now located in Lake Dallas.
Here, pork in the theme both inside and out. The menu features pulled pork, ham, sausage, and ribs (alongside brisket, turkey, and chicken) and sides like baked beans, braised cabbage, garlic cheddar potatoes, and mac and cheese.
And outside you'll find an attraction that smokes the rest: a Big Pink Pig Smoker. The homemade meat smoker makes a clever twist out of a piece of equipment used to smoke the meats you find at most Texas barbecues.
Sow stop for lunch or dinner and find this big pink pink outside – you'll be in hog heaven when you do!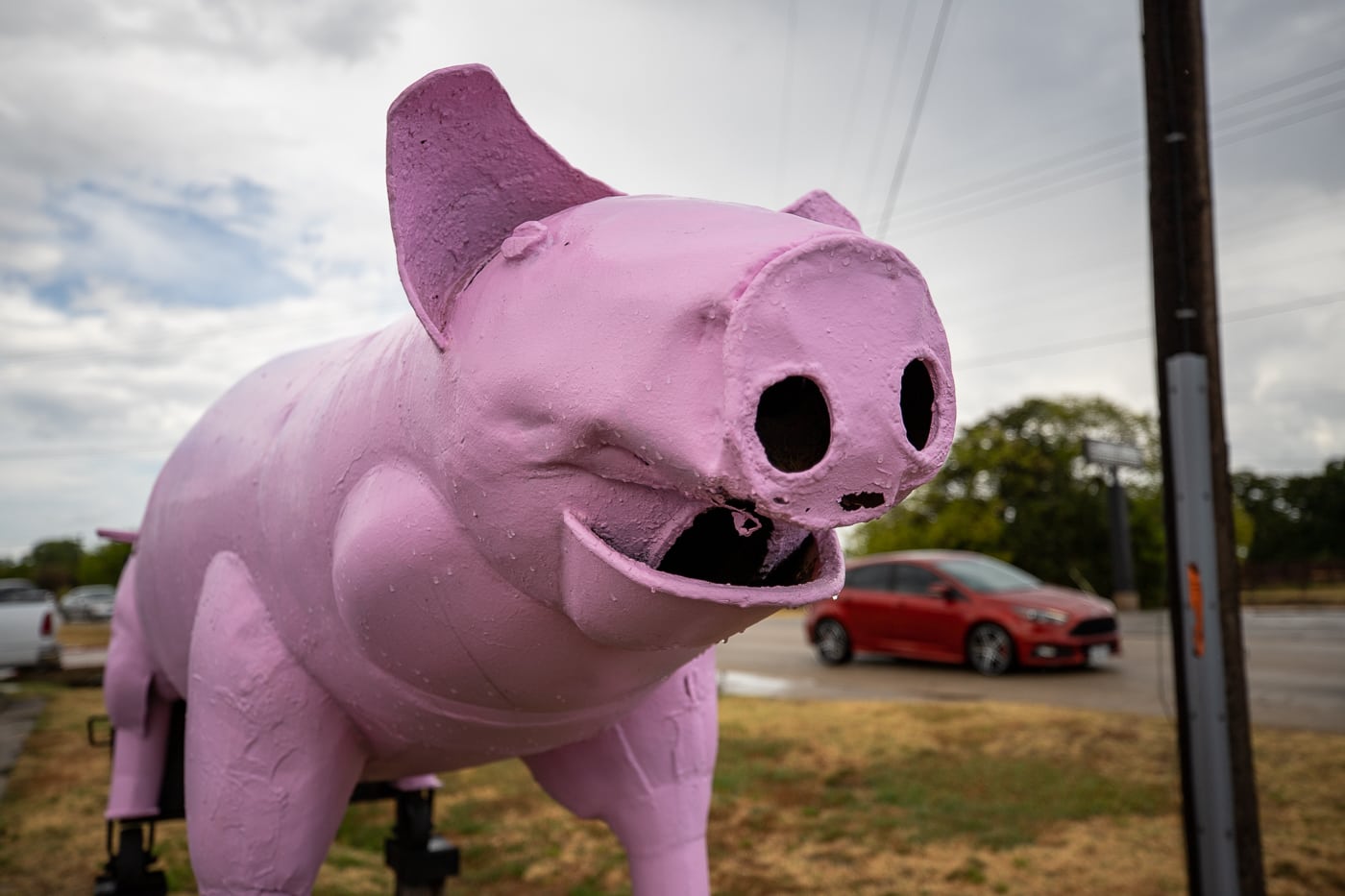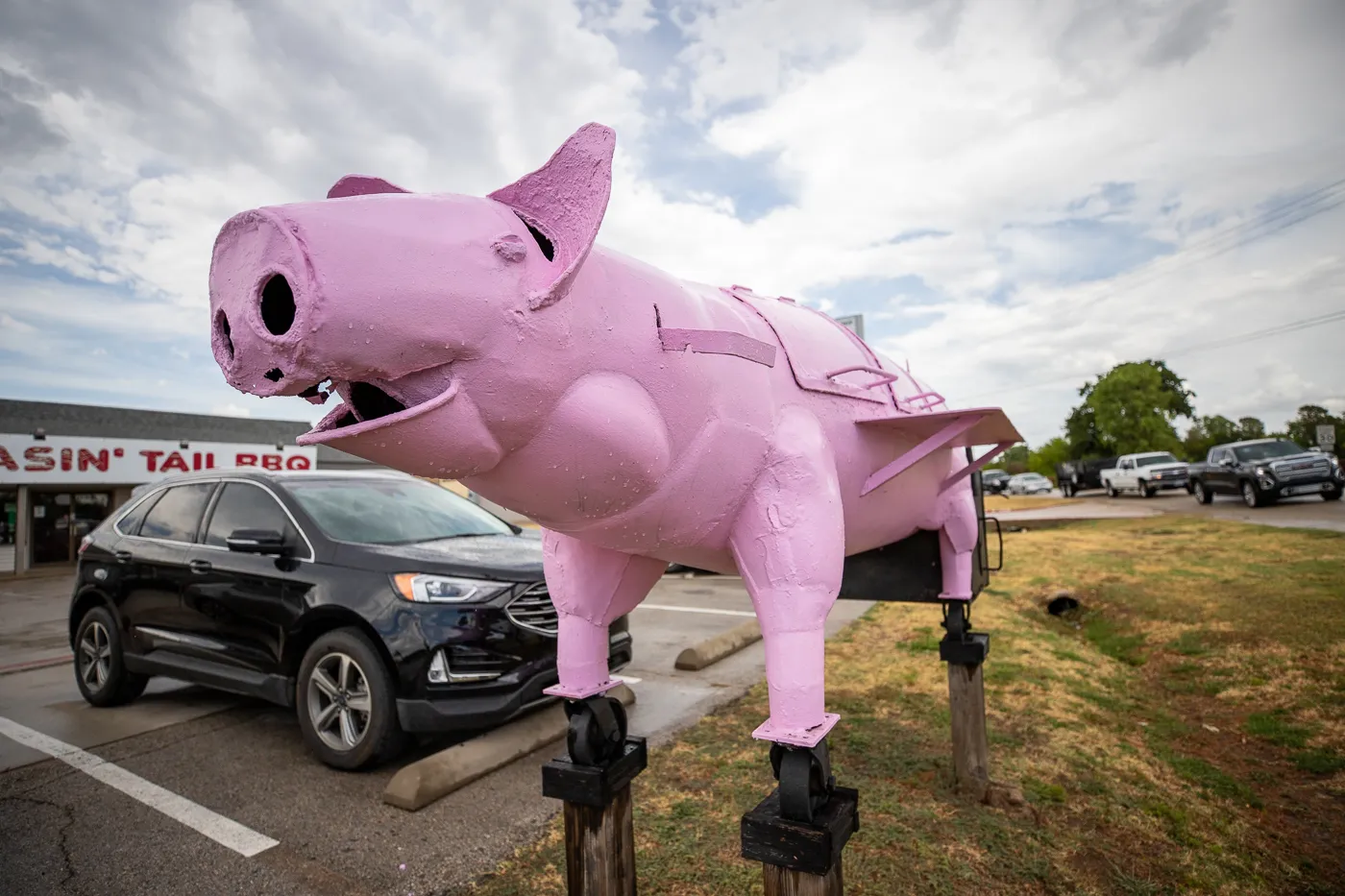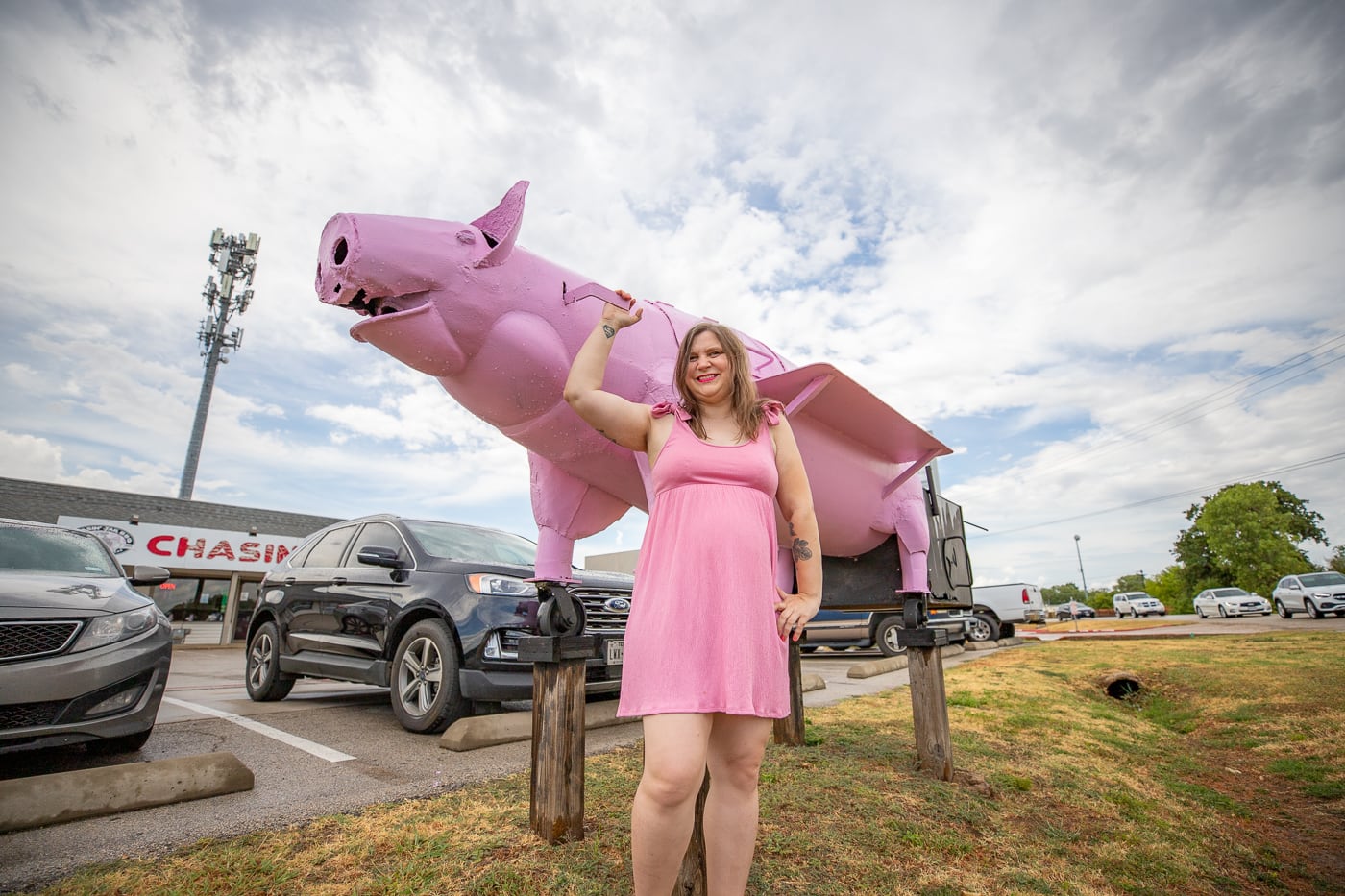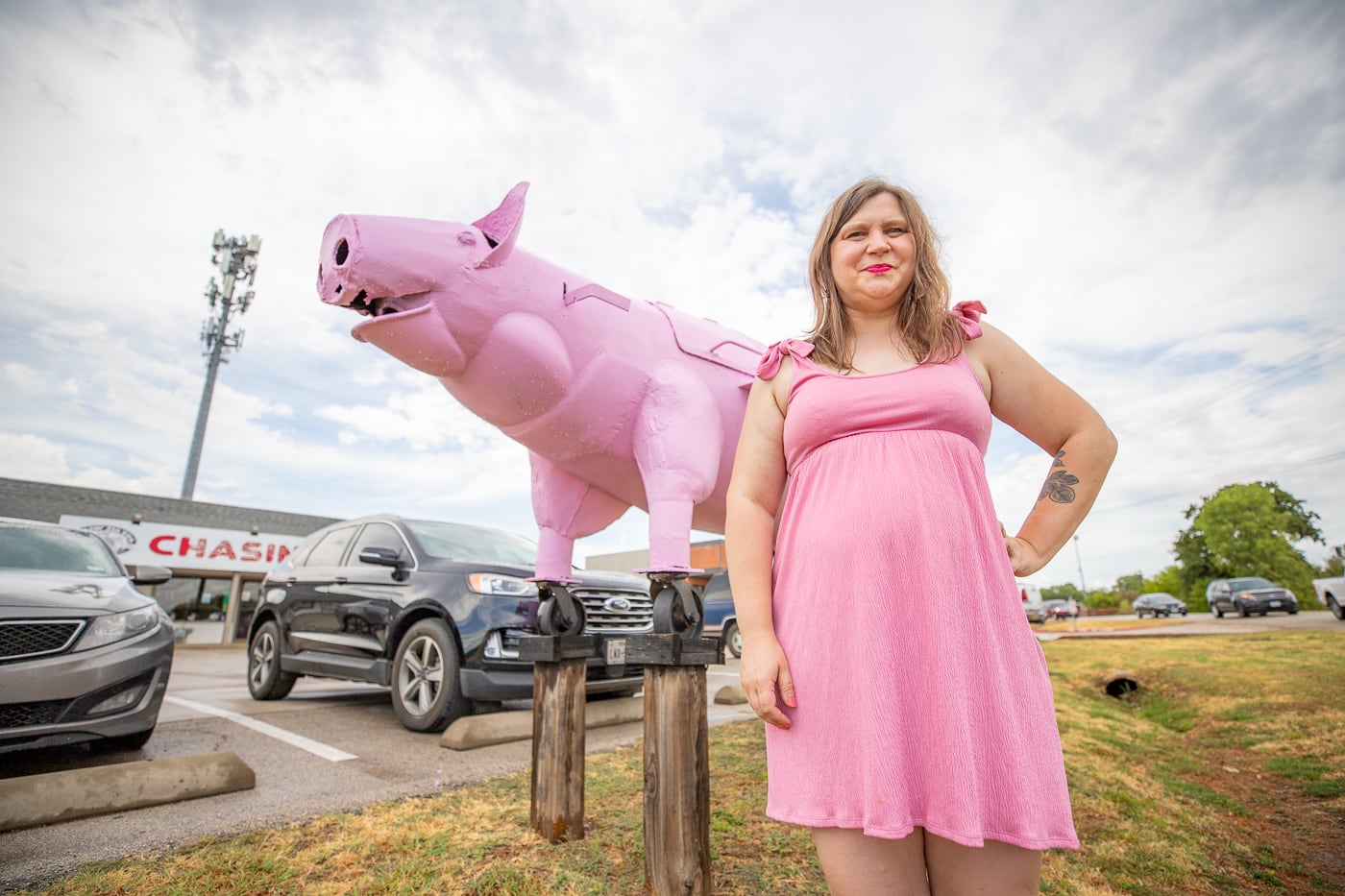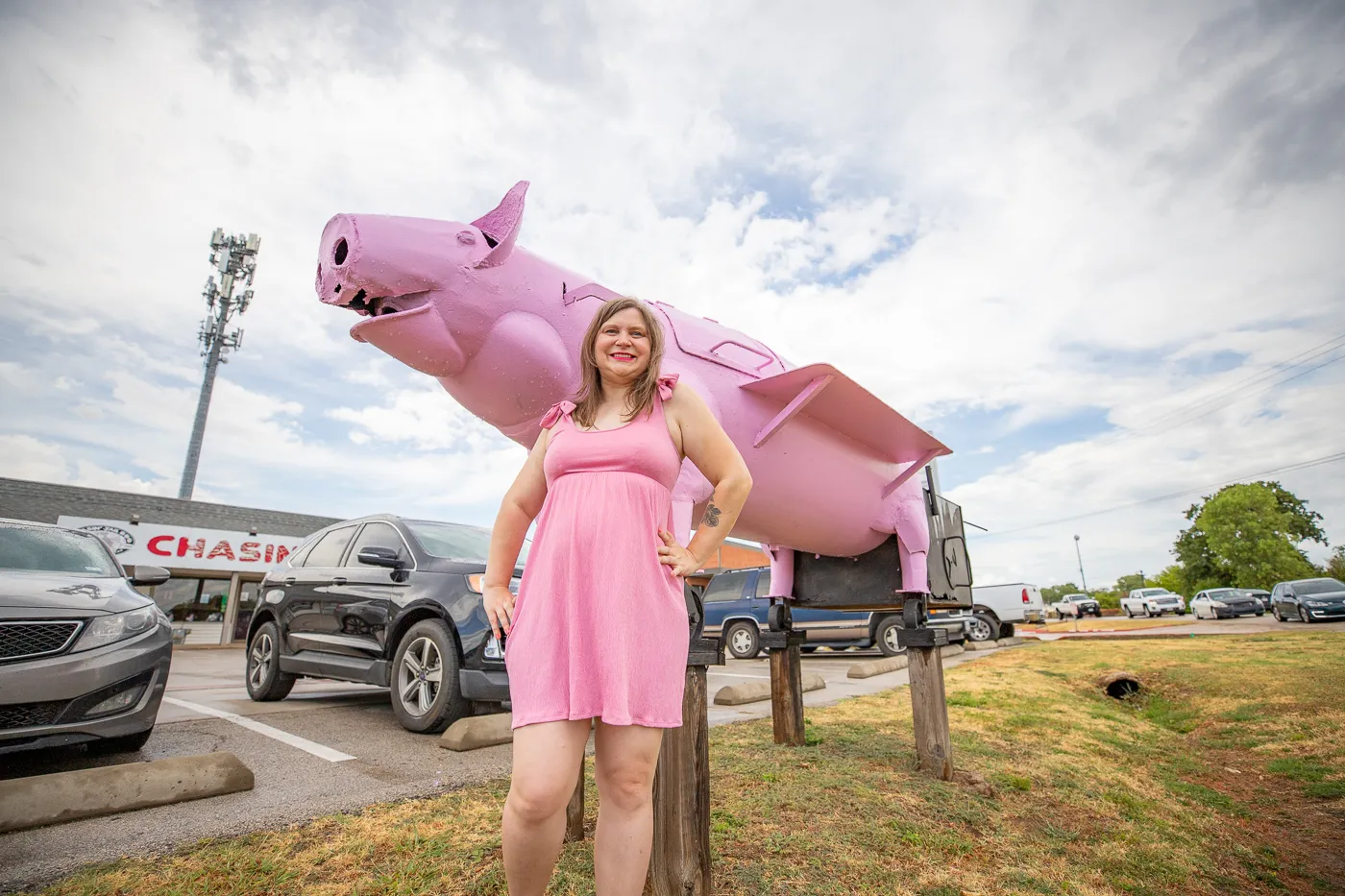 Looking for more Texas roadside attractions off of I-35? Take a road trip to see the Atomic Candy Muffler Men, the big horse chess piece, Glenn Goode's Big People, and The Chairy Orchard.
Big Pink Pig Smoker
Address: Chasin' Tail BBQ, 601 S Lake Dallas Dr, Lake Dallas, TX 75065
Attraction Hours: Always Visible
Restaurant Hours: Monday – Saturday 11am-8:30pm, Sunday 11am – 7:30pm
Cost: Free to See, Food costs vaey
Visit the bbq restaurant's website for up-to-date hours and menu.
Pin this Texas roadside attraction to save for later: