Are you planning a Louisiana road trip and want to find all the best Louisiana roadside attractions along your route? Whether you're driving across the state, exploring the Great River Road or the Cajun Corridor, or heading to Mardi Gras in New Orleans, you won't want to miss these fifteen must-see places to go in Louisiana. They're fun road trip stops and great additions to your travel itinerary or route.
Below are the 15 best roadside attractions in Louisiana: from a mystery house to a sculpture garden, from a place where parade floats are made to a place where a star was born, from a giant mailbox to a giant crawfish! You won't want to miss any of these bucket list worthy tourist traps and road trips stops on your Louisiana vacation.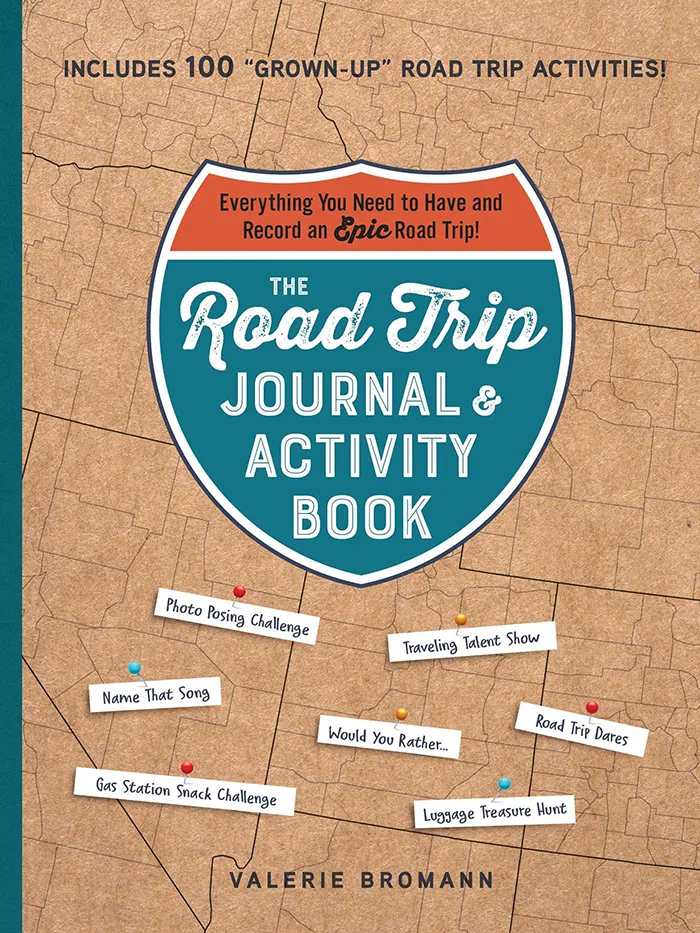 The Road Trip Journal & Activity Book
Everything You Need to Have and Record an Epic Road Trip!
Enjoy fun games and challenges to pass the time on your next road trip and have a keepsake to look back on for years to come with this entertaining must-have for your next vacation.
Ready to hit the road? Let's go! I call shotgun!
The 15 best Louisiana roadside attractions (in no particular order):
1. Abita Mystery House
22275 LA-36, Abita Springs, LA
Abita Mystery House (also known as the UCM Museum) might just be the most popular roadside attraction in Louisiana. At this quirky museum you'll find thousands of found objects, folk art, odd collections of memorabilia, and homemade inventions. Everywhere you look is something different, and weird. Look for Darrell (the half-alligator half-dog creature), the flying saucer, and the miniature towns with animated displays.
2. Largest Mailbox in Louisiana
Fly Low Lane, Frierson, LA
On the reality show "Bayou Billionaires," you meet the Dowdens, who rake in "mailbox money" from the money they receive for the natural gas under their property. To accommodate those "giant checks" they built a big, 19-foot tall mailbox in 2012.
3. Bonnie and Clyde Ambush Museum
2419 Main St, Gibsland, LA
Bonnie Elizabeth Parker and Clyde Chestnut Barrow (better known as Bonnie and Clyde) were criminals who traveled the U.S. in the 1930s robbing banks, gas stations, and stores. In 1934 a posse of police officers gunned the couple down near Gibsland. Gibsland's Bonnie and Clyde Ambush Museum opened in 2005 at the former site of Ma Canfield's Cafe, the last place the outlaws visited. The museum features photos from that day, Clyde's Remington shotgun, Bonnie's hat, and other mementos from their life and death.
4. Giant Steen's Syrup Cans
19 N Main St, Abbeville, LA
C.S. Steen Syrup Mill has made pure cane syrup in an open kettle since 1910. Outside their factory three big storage are painted to look like their famous yellow 100% Pure Cane Syrup containers.
5. Mardi Gras World
1380 Port of New Orleans Pl, New Orleans, LA
Explore the workshop where Mardi Gras floats are made. Blaine Kern Studios has created parade floats for events across the country since 1947, but they are most famous for creating 80% of the giant moving sculptures you see at Mardi Gras. Take a tour of Mardi Gras World to get a glimpse into what it takes to make the annual parade a success. You'll learn the history, see costumes, explore floats in progress, and get Instagram worthy photos of some of the most elaborate parade floats in the world.
6. Chauvin Sculpture Garden
5337 Bayouside Dr, Chauvin, LA
Next to Chauvin's bayou you'll find a garden filled with over 100 sculptures and figurines, many with a religious theme. It is the work of bricklayer Kenny Hill who started creating the art pieces from 1990 to 2000. Look for depictions of angels, cowboys, God, the artist himself, and a 45-foot-tall 7,000-brick sculpture encrusted lighthouse at the center of it all.
7. Tabasco Factory Tours & Big Tabasco Bottles
32 Wisteria Rd, Avery Island, LA
Avery Island is home to that spicy staple condiment, Tabasco Sauce. Take a tour of the factory to see how Tabasco sauce is made, learn the sauce's history, visit the garden of peppers, watch bottling in progress, and take photos with the big Tabasco bottles.
8. Giant Dalmatian with Glowing Spots
Shreveport Regional Arts Council, 801 Crockett St, Shreveport, LA
ART the Dalmatian lives in downtown Shreveport. The 19.5-foot tall dog is covered in 254 spots that light up in show after dark and can change tone according to the holiday. Created by William Joyce and Brandon Oldenburg, the giant pup sits (and stays) outside of the repurposed fire station as an ode to it's status as a firefighter's best friend.
9. Dr. Charles Smith African-American Heritage Museum and Black Veterans Archive
901-907 S Walnut St, Hammond, LA
Dr. Charles Smith is an American folk artist, historian, and activist. He built the first built the African-American Heritage Museum and Black Veterans Archive in Aurora, Illinois and filled it with over 600 sculptures dedicated to Black history, Black people, and the Black experience. In 2001 Smith moved back to New Orleans to take care of his mother and started building anew there. He has filled the yard of his new home in Hammond with art that represents slavery, racism, Hurricane Katrina, Vietnam soldiers, historical figures, and more. He even created a giant statue in his own likeness, engraved with the words, "We Shall Defend."
10. Britney Spears Museum
Kentwood Historical & Cultural Museum, 204 Avenue E, Kentwood, LA
Kentwood Historical & Cultural Museum is a small museum with a large presence devoted to the most famous thing to ever come out of the town: Britney Spears. The museum is full of memorabilia: awards, signed photos, white angel wings from the Femme Fatale tour. But the pièce de résistance of this Louisiana roadside attraction is a room that recreates Spears's childhood bedroom, with furnishings donated by her family.
11. Once in a Millennium Moon, the Largest Mural in the USA
500-598 Cotton St, Shreveport, LA
On two sides of a 14-story building in downtown Shreveport is a 30,000 square foot mural titled "Once in a Millennium Moon." Artist Meg Saligman worked with a team of professional artists and 2,600 community painters to create the largest publicly-funded mural in the nation in 2000/2001. The giant artwork honors the community and depicts 19 people to reflect the diverse makeup of the neighborhood and 40 heirlooms that mean something to someone in the area.
12. Musical Legends Park
311 Bourbon St, New Orleans, LA
On New Orleans's Bourbon Street you'll find a small park dedicated to the big musical heritage of the city. Here you will find life-size bronze statues of musicians such as Antoine "Fats" Domino, Al "Jumbo" Hirt, Pete Fountain,Chris Owens, Ronnie Cole, Louis Prima, Allen Toussaint, and Irma Thomas. Grab a snack at the adjacent Cafe Beignet and listen to live music among these Louisiana roadside attractions.
13. Top Hat Frog Statue
The Blvd, Rayne, LA
Rayne is known as the "Frog Capital of the World" and if you're looking for frog roadside attractions in Louisiana, the town has you covered. Most notably you'll find a big tuxedo-wearing frog tipping his top hat next to the Rayne welcome sign. But throughout the town you will also find painted frog statues galore along with murals of the beloved amphibians.
14. Elvis Presley and James Burton Statues
705 Grand Ave, Shreveport, LA
In front of the Municipal Auditorium in Shreveport, Louisiana, you'll find two statues of music legends: Elvis Presley and James Burton. Elvis Presley was known as the King of Rock and Roll, and played at he Shreveport Municipal Memorial Auditorium early in his career. The bronze statue commemorates the young Elvis who performed there on the on the Louisiana Hayride radio program. Next to Elvis is a statue of Shreveport native, Rock and Roll Hall of Fame inductee, and guitarist James Burton, who once played in that auditorium for the Hayride band.
15. Big Crawfish Statue
Swamp Daddy's, 55 MacArthur Dr, Alexandria, LA
Outside of Swamp Daddy's, a local restaurant specializing in Cajun seafood dishes, you will find a larger than life version of one of their most popular menu items: a giant red crawfish.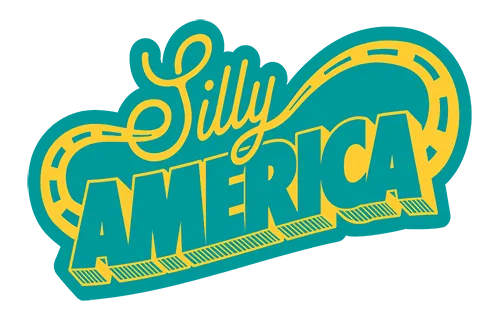 Pin this list of the 15 best Louisiana roadside attractions: