The Baker Man statue in Shirley, Indiana is a friendly, plump man dressed in orange striped pants and a white chef's hat. He stands with a raised hand, waving at locals and road trippers who come to sneak a peek.
His round figure has earned this Indiana roadside attraction the nickname, "Puffy the Baker," but he was originally called "Mister Fifteen."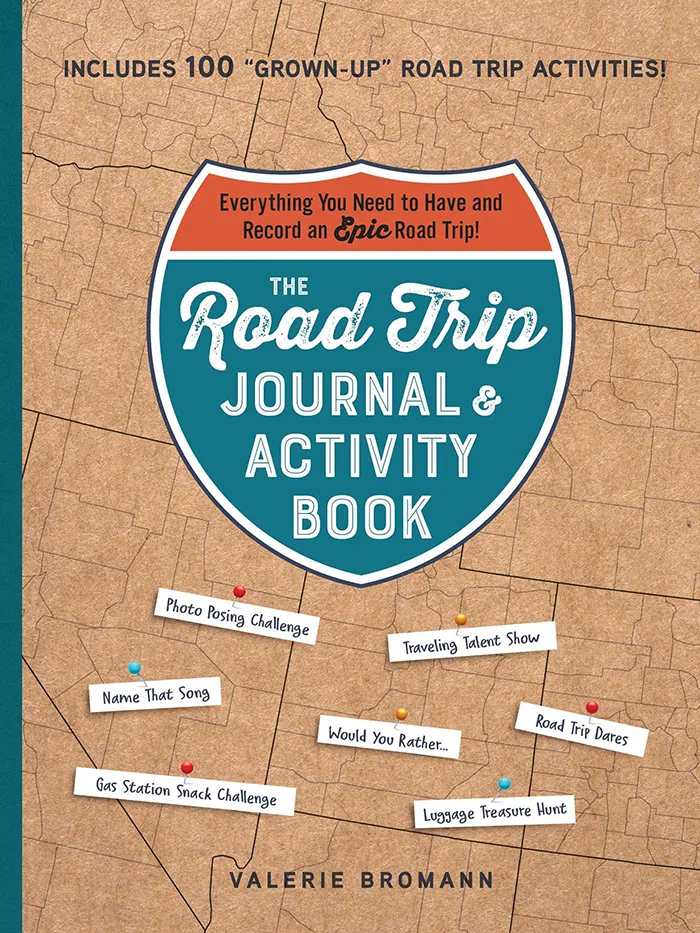 The Road Trip Journal & Activity Book
Everything You Need to Have and Record an Epic Road Trip!
Enjoy fun games and challenges to pass the time on your next road trip and have a keepsake to look back on for years to come with this entertaining must-have for your next vacation.
Mister Fifteen used to stand on top of a sign at a Mister Fifteen drive-in's location, so named because the burgers cost 15 cents. Back then, he held up a giant hamburger in his left hand (where's the world's largest catsup bottle when I need it?).
Mister Fifteen closed in the 1970s, and was renamed Burger Man. That too eventually closed and and at some point after this burger man/baker man/fifteen cent man moved to its current location (at a liquor depot) in Shirley.
And Shirley, it's a sight to see.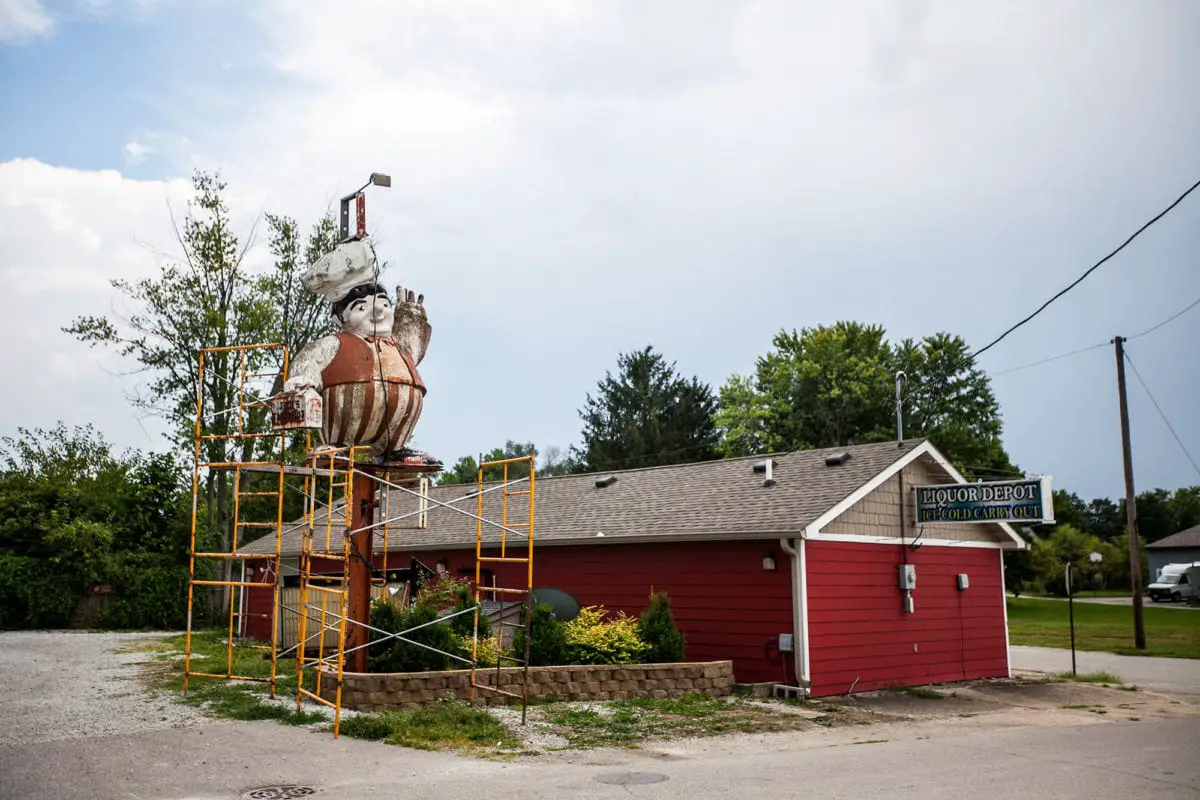 Taking an Indiana road trip and looking for more Indiana roadside attractions? Be sure to also make stops at the world's largest candle and the world's largest egg.
---
Baker Man Statue / Mister Fifteen
Location: 315 S. Railroad St., Shirley, Indiana
Cost: Free to See
Hours: Always Visible
---
Pin this Indiana roadside attraction: