Today's roadside attraction is LIT! LITerally. It's the World's Largest Candle in Centerville, Indiana. This giant, bigger than life candle statue is attached to a popular roadside candle store.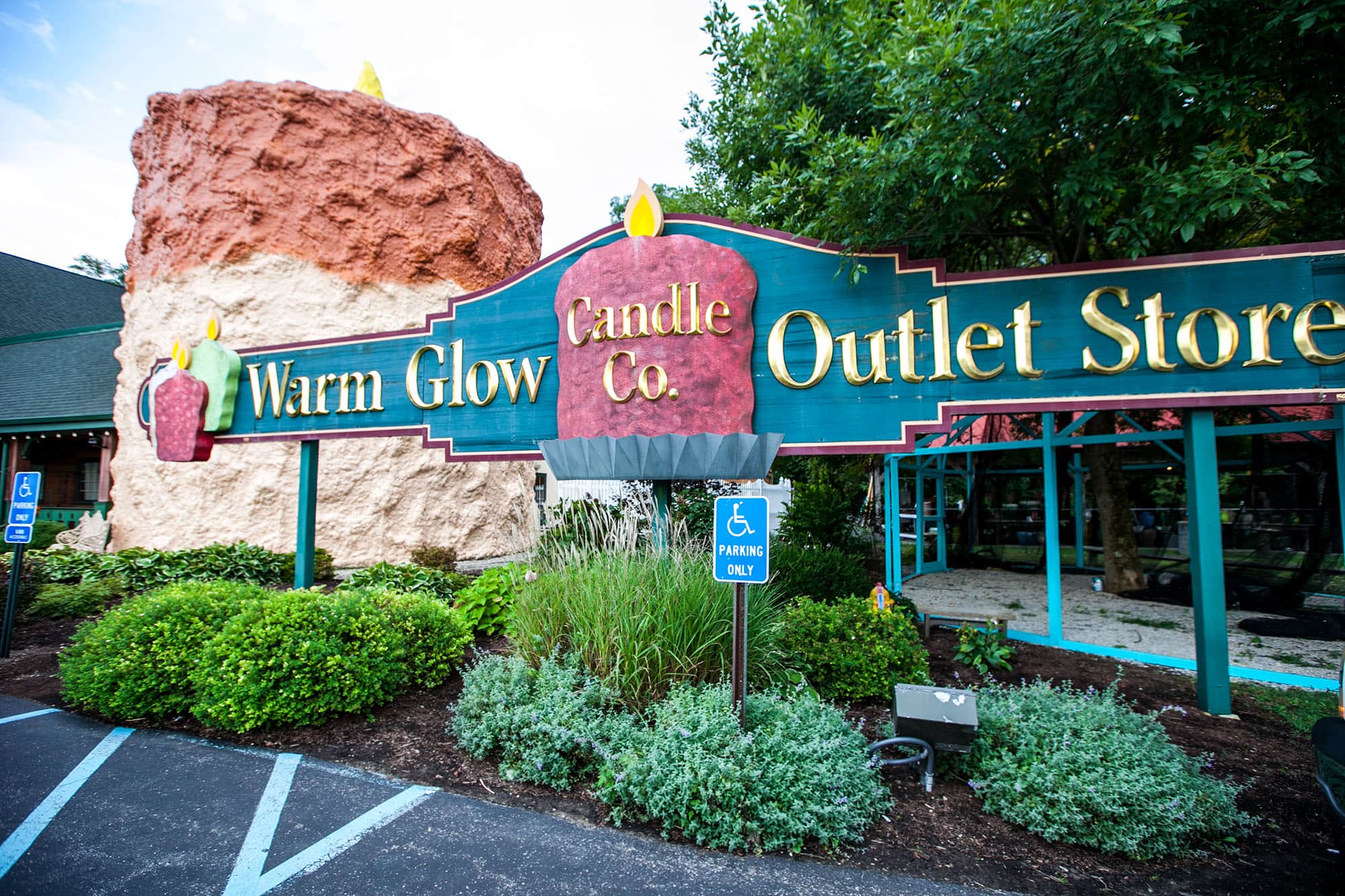 This giant candle is attached to the exterior of Warm Glow Candle Outlet in Centerville, Indiana next to I-70 at exit 145. The candle store spans 22,000 square feet and sells over 60 fragrances of candles, home decor, chocolates, gourmet food, bath and body products, jewelry, Indiana craft beer and wine and local crafts.  There's even a cafe (Stone Hearth Cafe) to stop in for a snack and they pride themselves on having the best restrooms on I-70.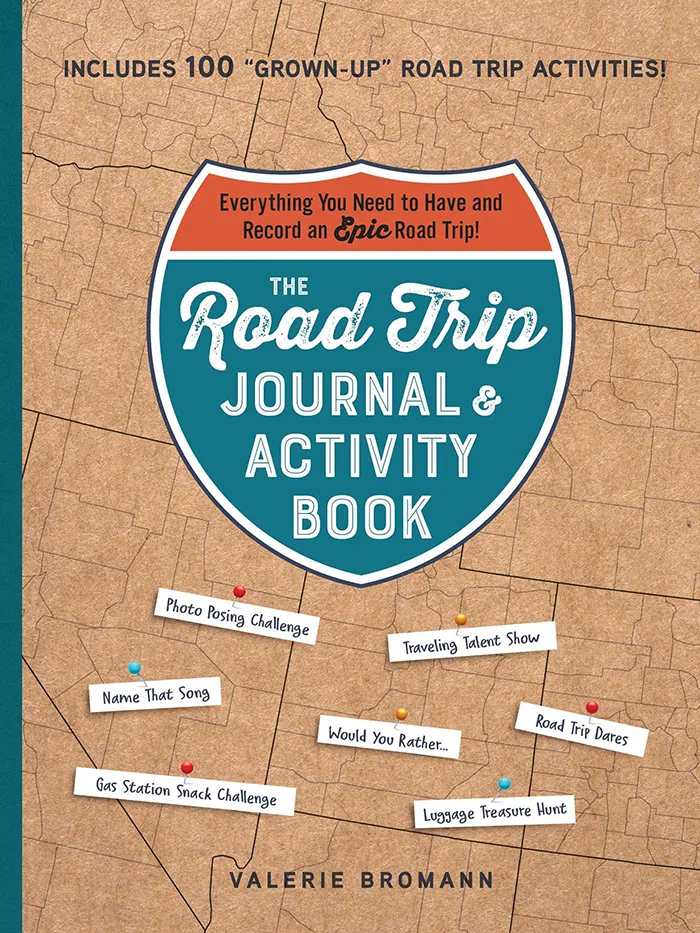 The Road Trip Journal & Activity Book
Everything You Need to Have and Record an Epic Road Trip!
Enjoy fun games and challenges to pass the time on your next road trip and have a keepsake to look back on for years to come with this entertaining must-have for your next vacation.
Stop by the store during the day to check out the world's largest candle outside and do a little souvenir shopping inside. If you stop by at night, after store hours, you won't be able to shop, but you can see the roadside attraction glow. While the wick of the giant decorative pillar-style candle doesn't actually get set on fire (the candle itself is not actually made of functioning candle wax, it's merely a statue), external lights beamed onto its surface give it the feeling of a real, warm, flickering candle.
HOW COZY!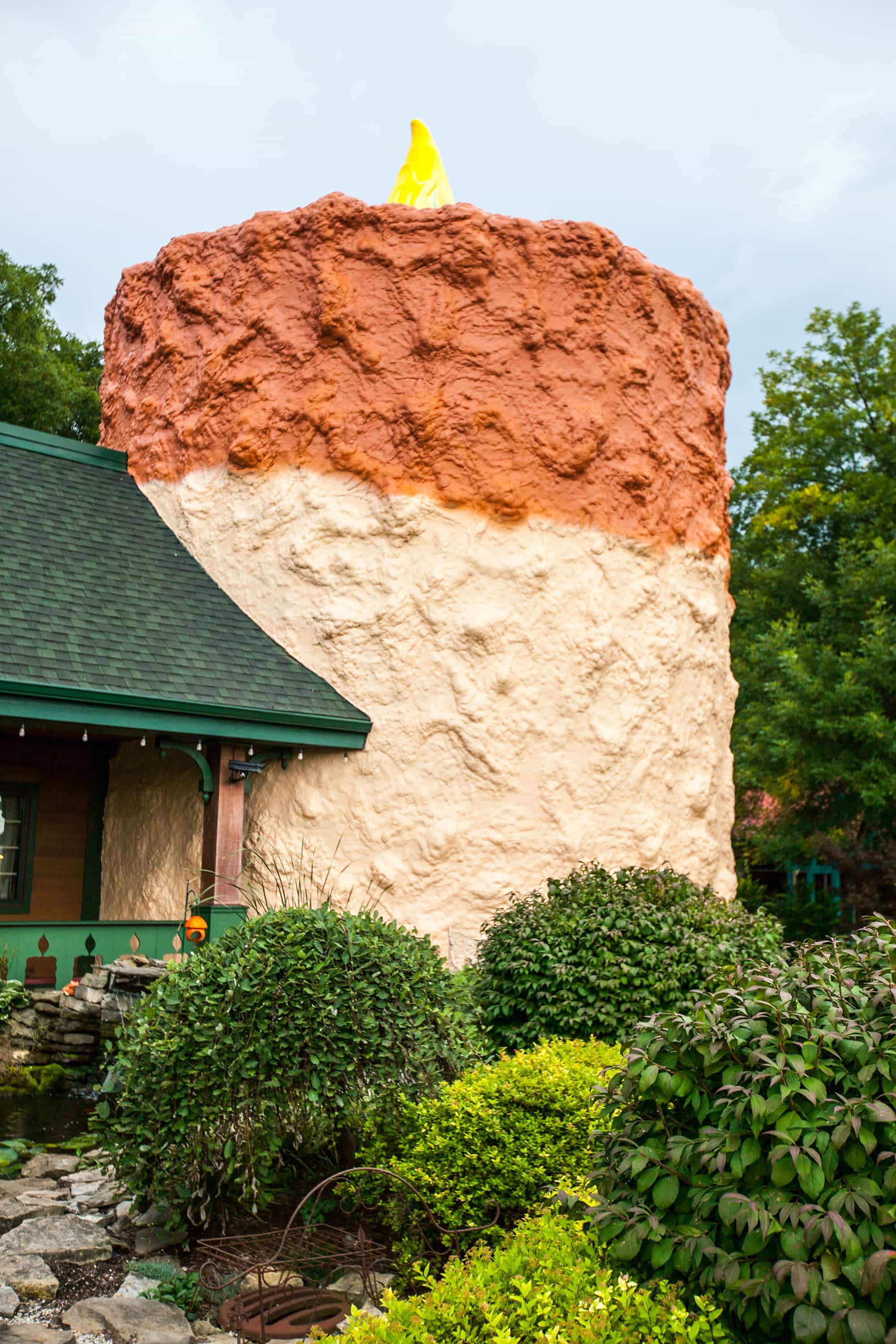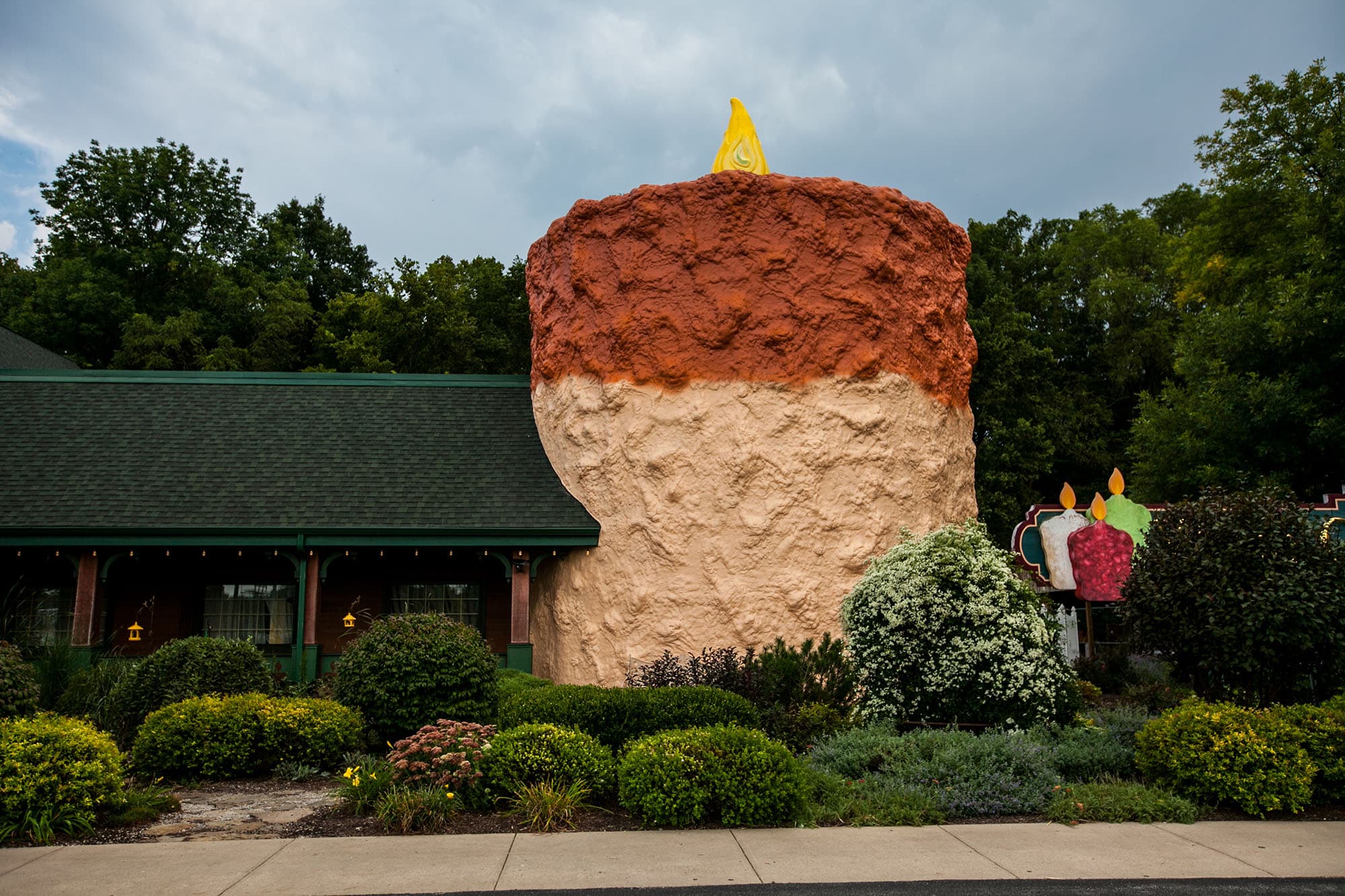 Other Indiana roadside attractions can't hold a candle to this one… but if you're on a road trip through Indiana be sure to also check out the world's largest egg and the Baker Man statue!
---
World's Largest Candle
Location: Warm Glow Candle Outlet, 2131 N Centerville Rd, Centerville, IN 47330
Hours: Always visible but the gift shop's hours are 9:00am to 7:00pm daily. (Hours subject to change, call ahead or check online for variations.)
Cost: The big candle is free to see but food, gifts, and normal sized candles are available for purchase in the shop at various costs.
---