Route 66, the Mother Road, has inspired travelers for decades. This iconic road has taken its place in history as a pilgrimage that took people from east to west and now takes travelers on a journey through time (and, often a journey of a lifetime!). The famous road has had a large influence on popular culture. books, movies, music, and the people who have traveled its path. It's no wonder Route 66 quotes, sayings, and phrases inspired by the Mother Road abound.
Use these Route 66 quotes to inspire your next road trip or in TikTok or Instagram captions to help express your feelings about the journey. They might even help you add to your Route 66 Bucket List.
Want more road trip quotes for social media? Check out these other road trip planning articles:
Route 66 Quotes, Sayings, and Phrases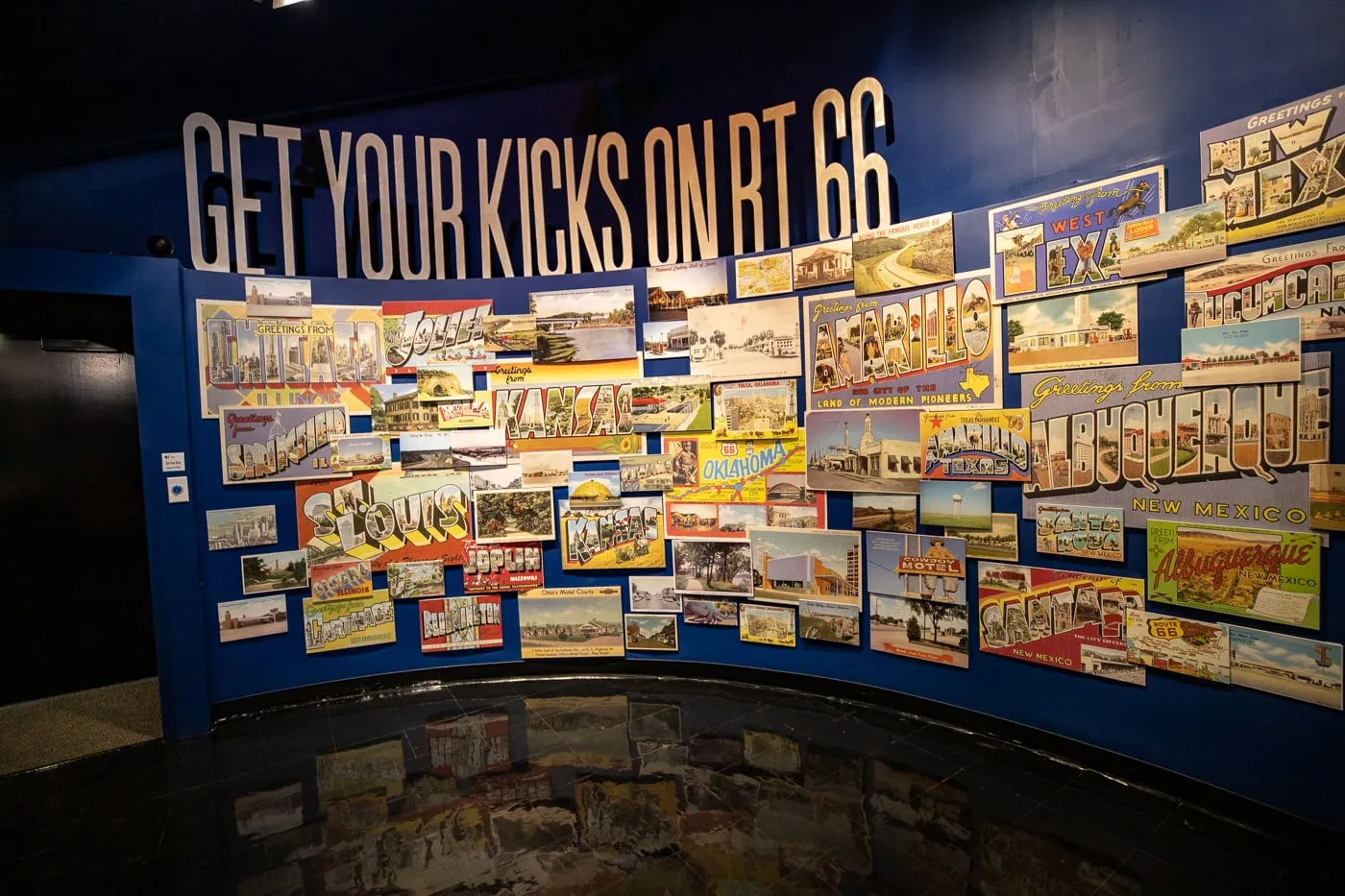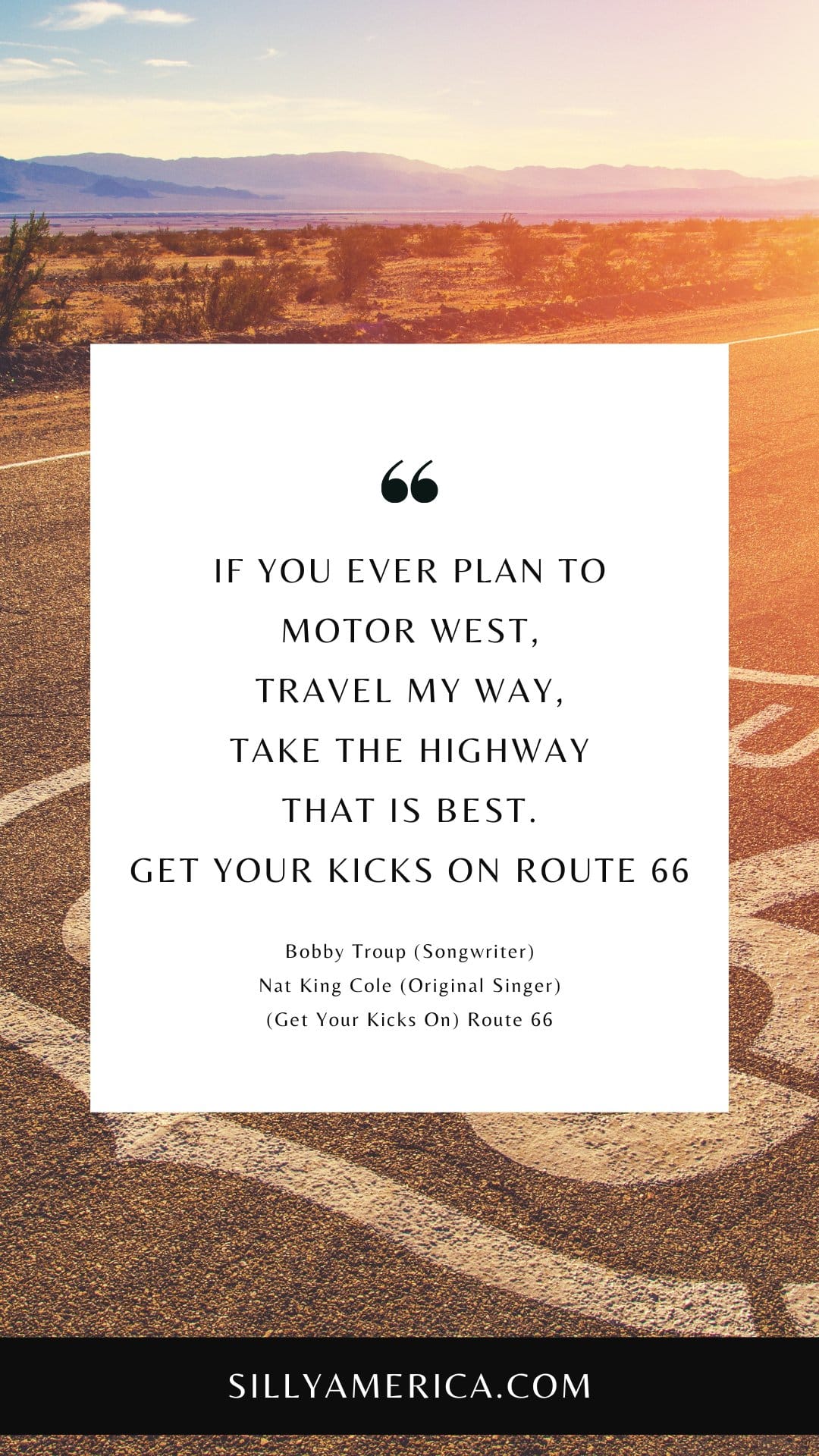 Get Your Kicks on Route 66
If you ever plan to motor west,
Travel my way, take the highway that is best.
Get your kicks on Route Sixty-Six.

Bobby Troup (Songwriter), Nat King Cole (Original Singer), "(Get Your Kicks On) Route 66"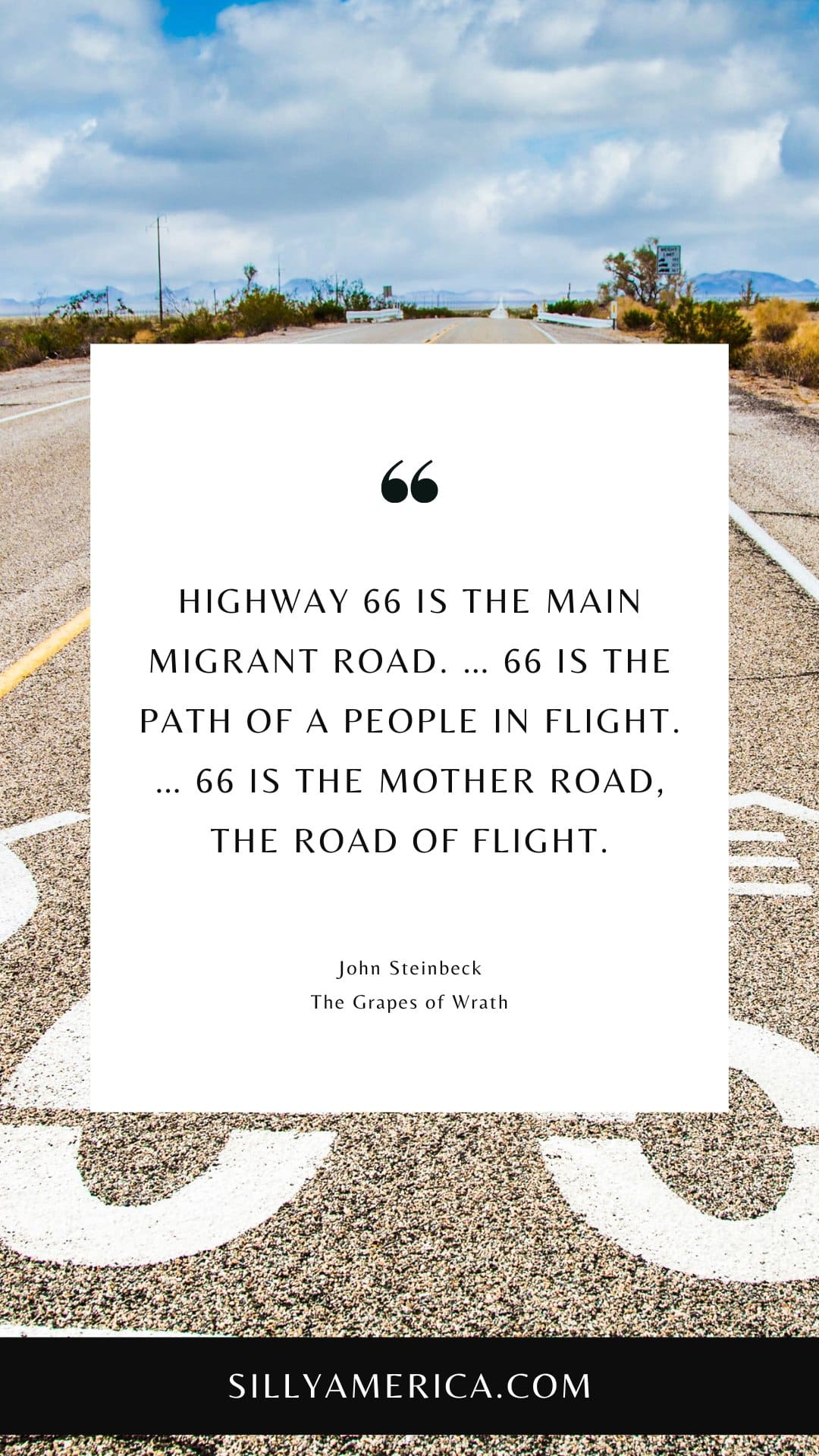 The Migrant Road
Highway 66 is the main migrant road. … 66 is the path of a people in flight. … 66 is the mother road, the road of flight.

John Steinbeck, The Grapes of Wrath
Sale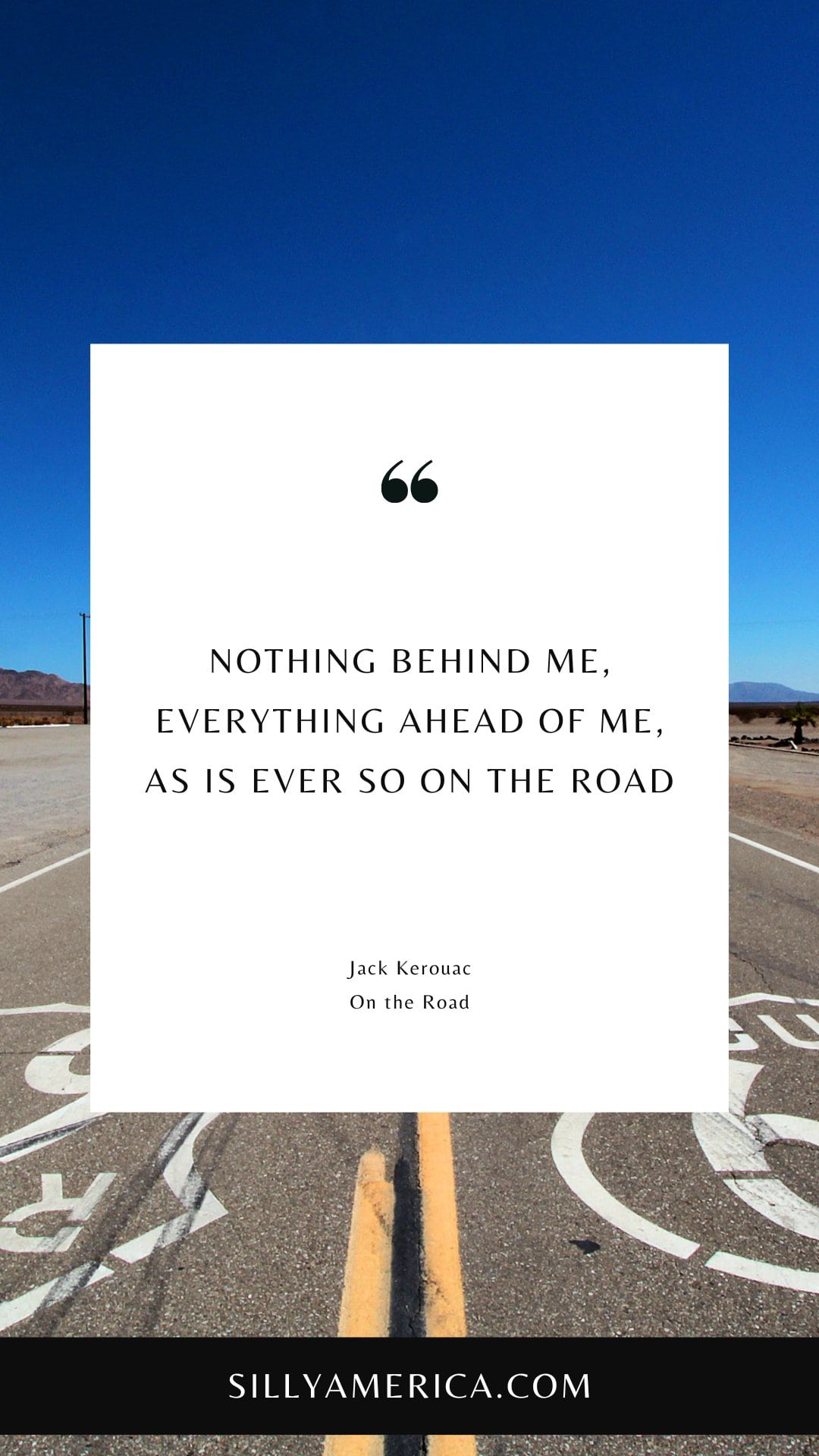 On the Road
Nothing behind me, everything ahead of me, as is ever so on the road

Jack Kerouac, On the Road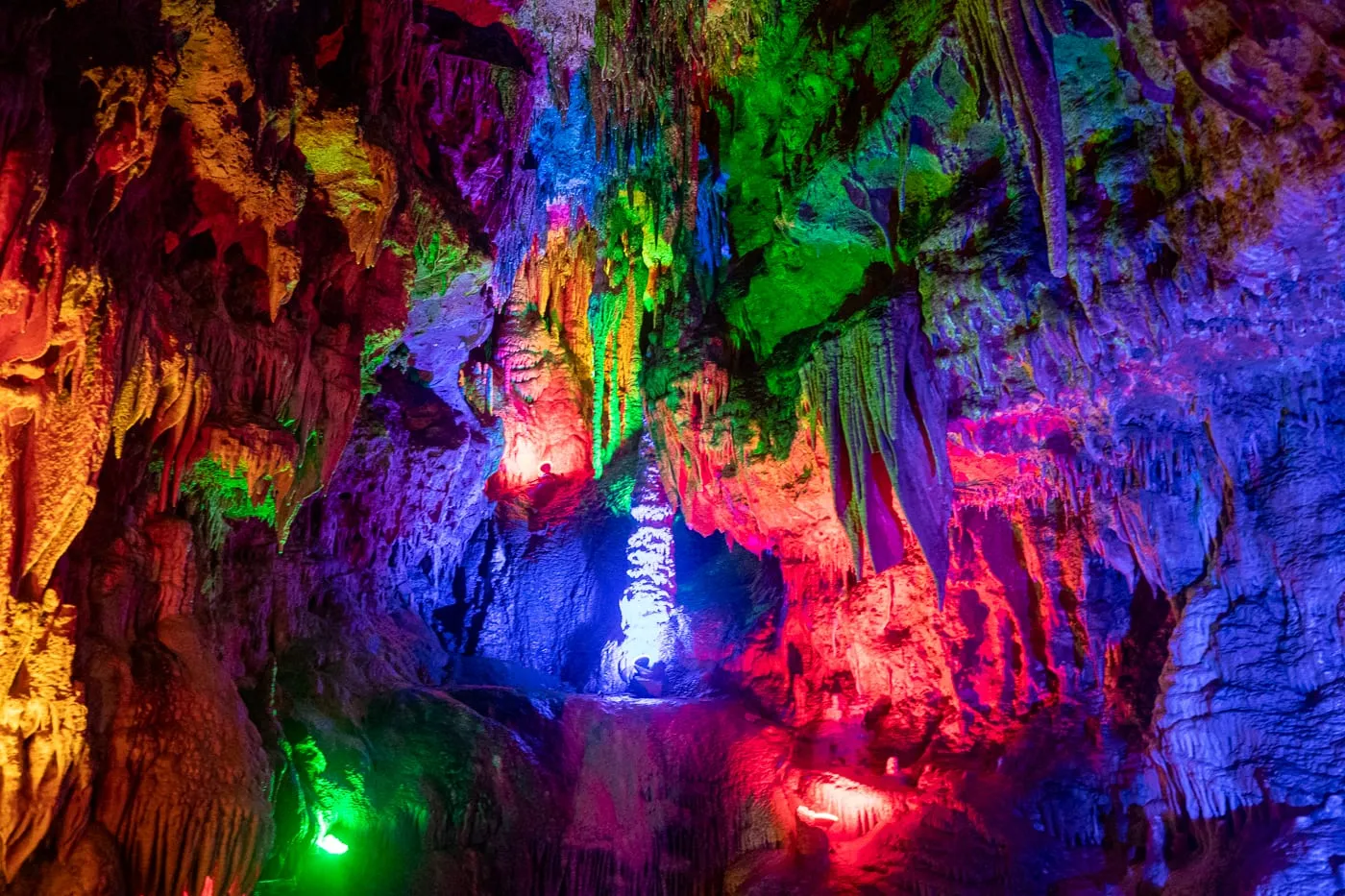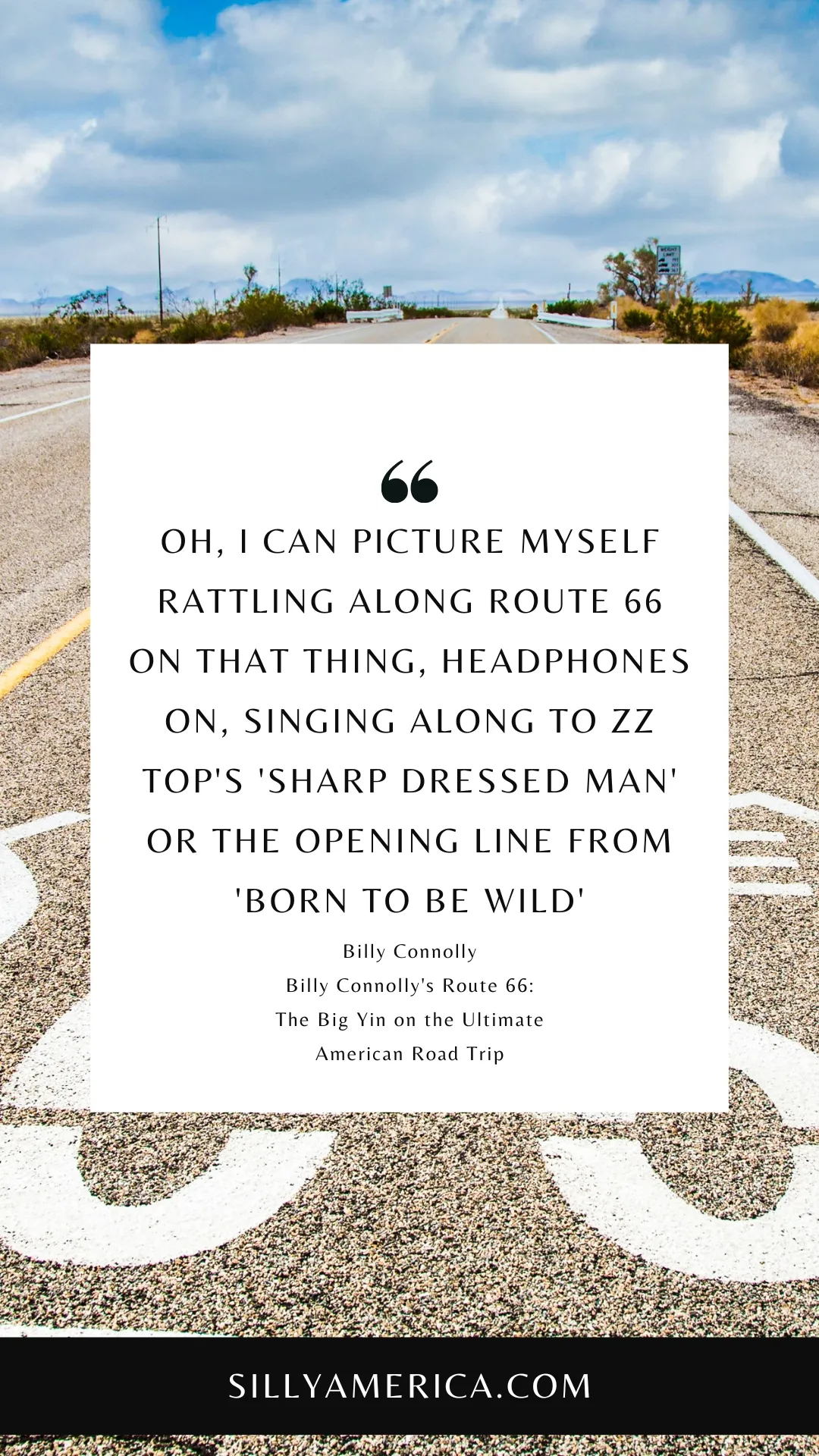 Rattling along Route 66
Oh, I can picture myself rattling along Route 66 on that thing, headphones on, singing along to ZZ Top's 'Sharp Dressed Man' or the opening line from 'Born to be Wild' by Steppenwolf – 'Get your motor running…' The trike brings out that in all of us, which is no bad thing. Forget Viagra, get yourself a trike!"

Billy Connolly, Billy Connolly's Route 66: The Big Yin on the Ultimate American Road Trip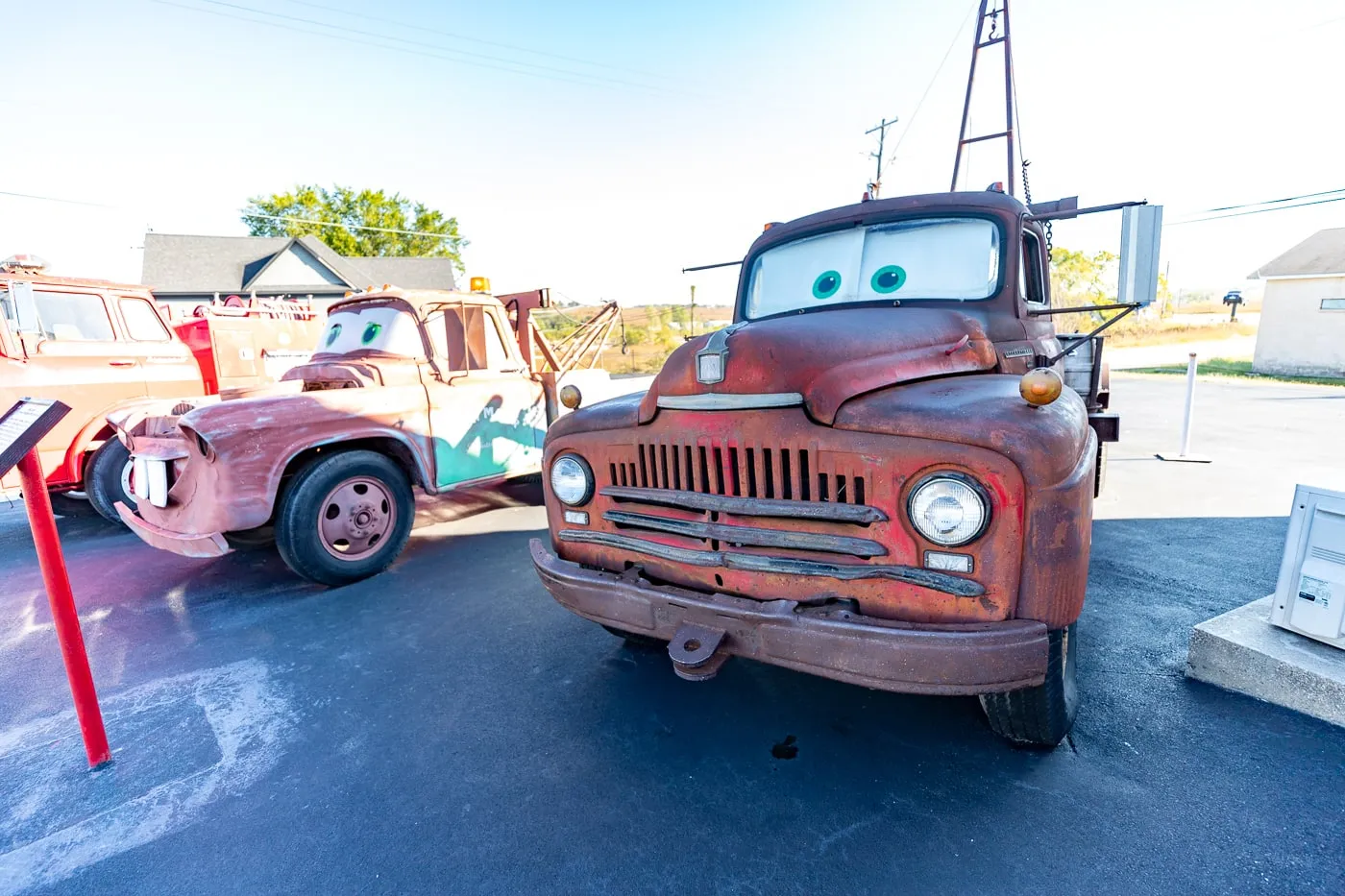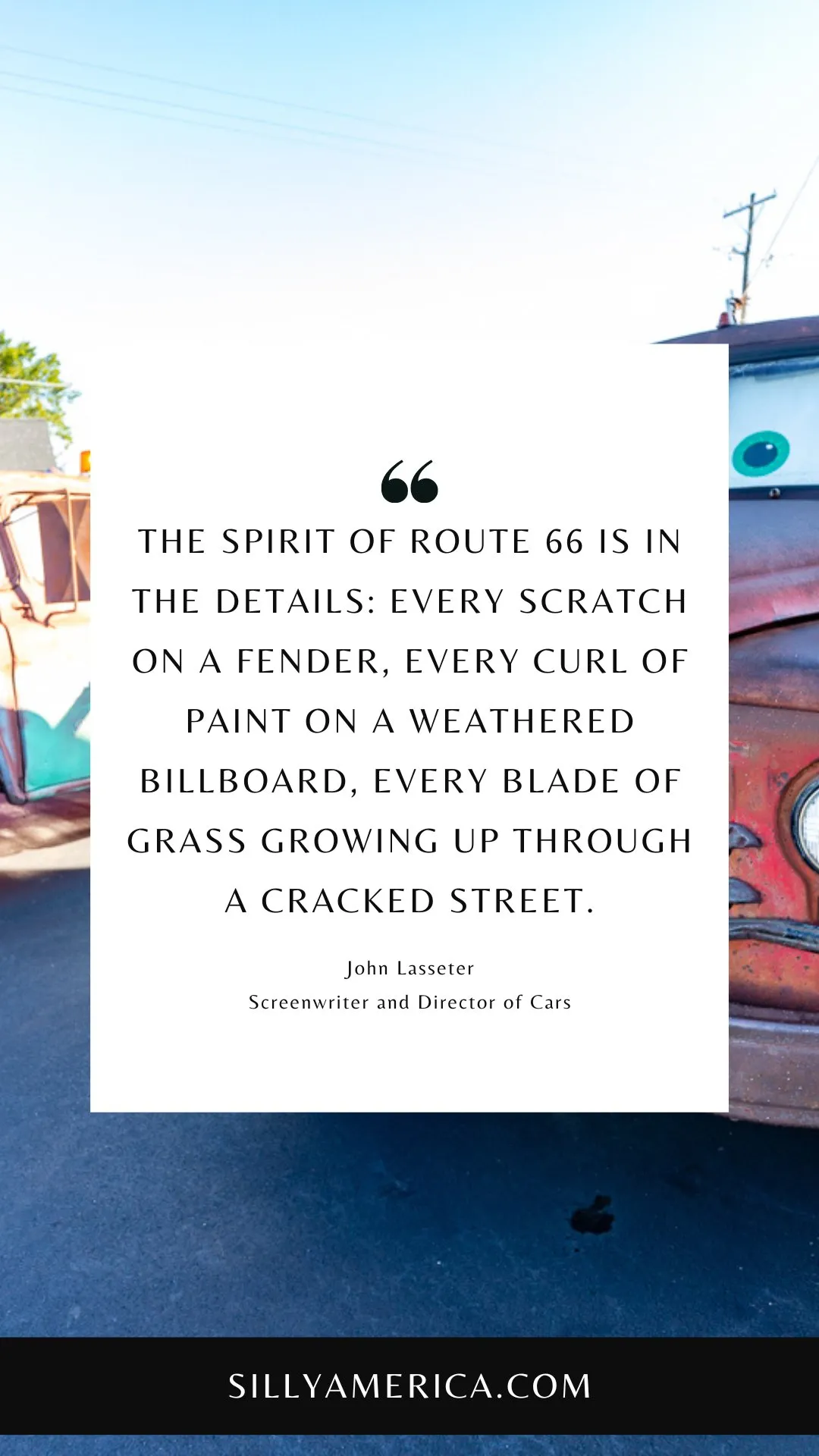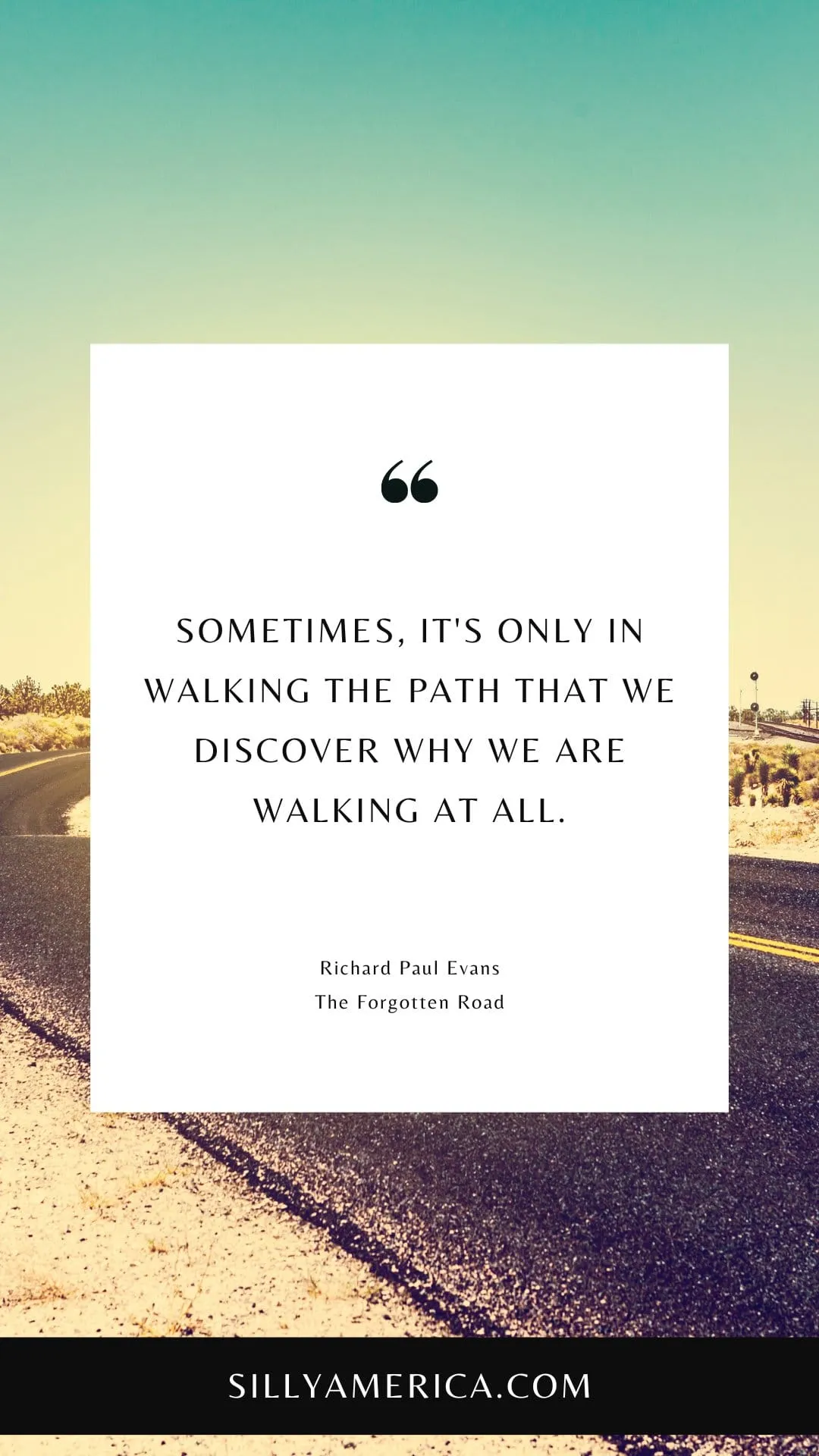 Why We Are Walking At All
Sometimes, it's only in walking the path that we discover why we are walking at all.

Richard Paul Evans, The Forgotten Road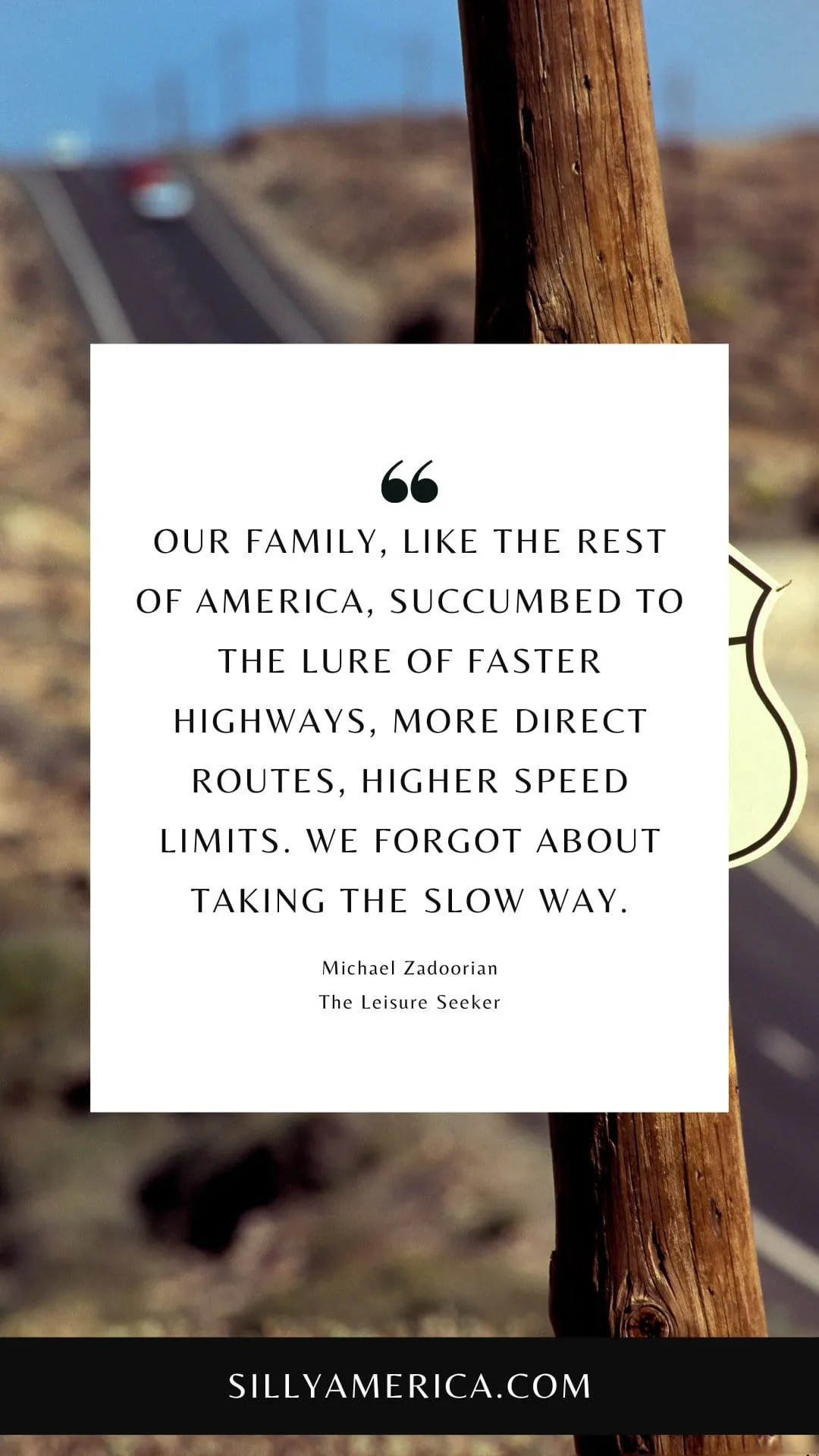 We Forgot About Taking the Slow Way
The sad truth is, John and I and the kids only took Route 66 once on our trips to Disneyland. Our family, like the rest of America, succumbed to the lure of faster highways, more direct routes, higher speed limits. We forgot about taking the slow way. It makes you wonder if something inside us knows that our lives are going to pass faster than we could ever realize. So we run around like chickens about to lose our heads. Which makes our little two- or three-week vacations with our families more important than ever…
As for the time that elapsed between those vacations, that's another thing altogether. It seems to have all passed breathlessly, like some extended whisper of days, months, years, decades.

Michael Zadoorian, The Leisure Seeker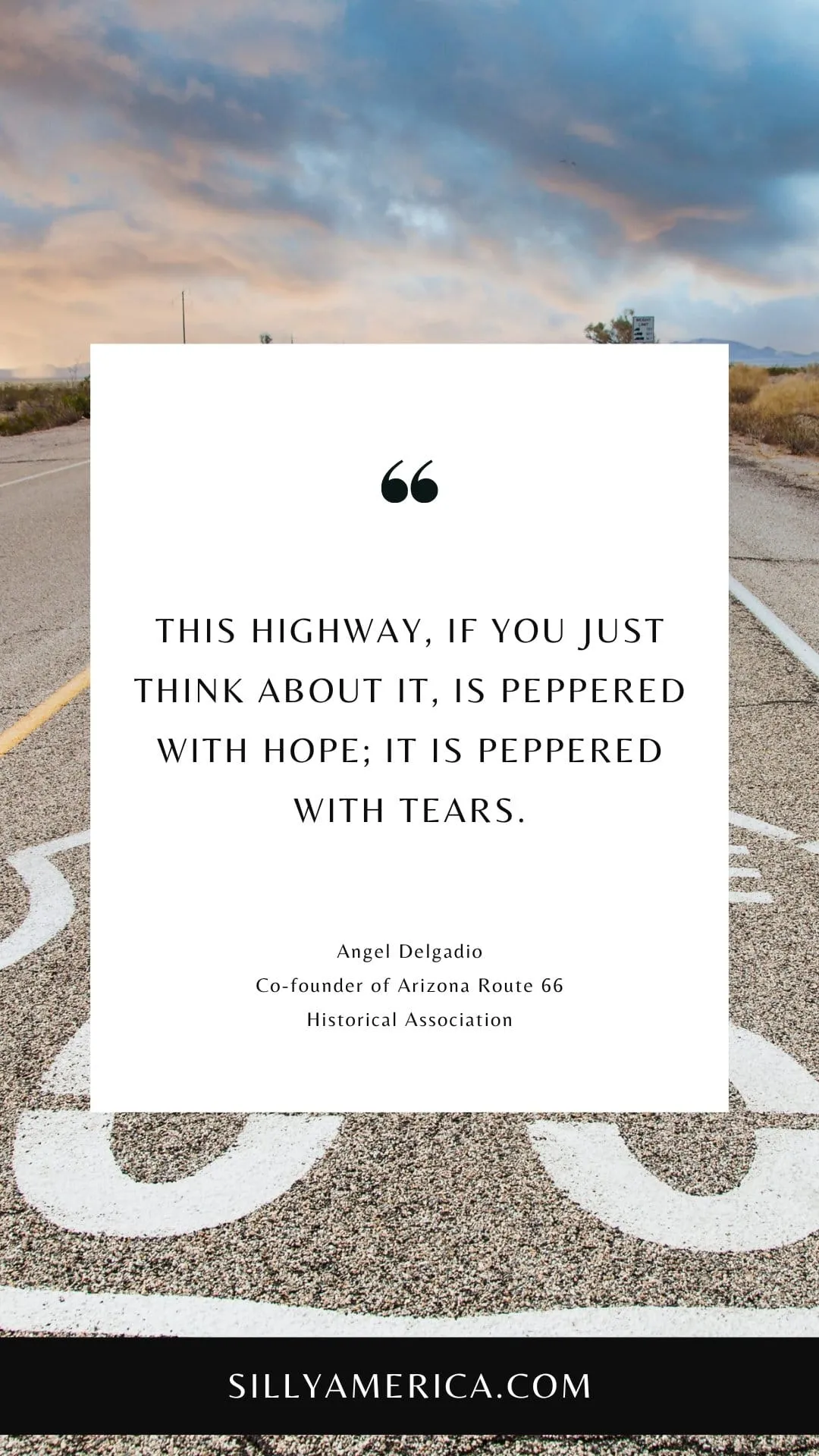 Peppered with Hope
This highway, if you just think about it, is peppered with hope; it is peppered with tears.

Angel Delgadio, co-founder of Arizona Route 66 Historical Association, source
Pin this list of Route 66 Quotes, Sayings, and Phrases to save for your next road trip!